Mini Trip Idea: Things to do in Woodstock, Ontario on a Sunday
Looking to explore our backroads on a Sunday? Planning can be a little tricky because many businesses close on Sundays (they want to enjoy Oxford too)! Worry not though, this mini trip itinerary through Woodstock on a Sunday is just the ticket. Here are 5 things to do.
5 Things to Do in Woodstock, Ontario on a Sunday
Want to skip ahead? No worries.
More of a visual learner? Check out the video!
Stop 1: Coffee Tasting Flight at a Local Roaster
Where: Early Bird Coffee's Juliana Drive Location, 815 Julianna Dr. Woodstock, ON. (View Map)
Sunday Hours: 8 am-3 pm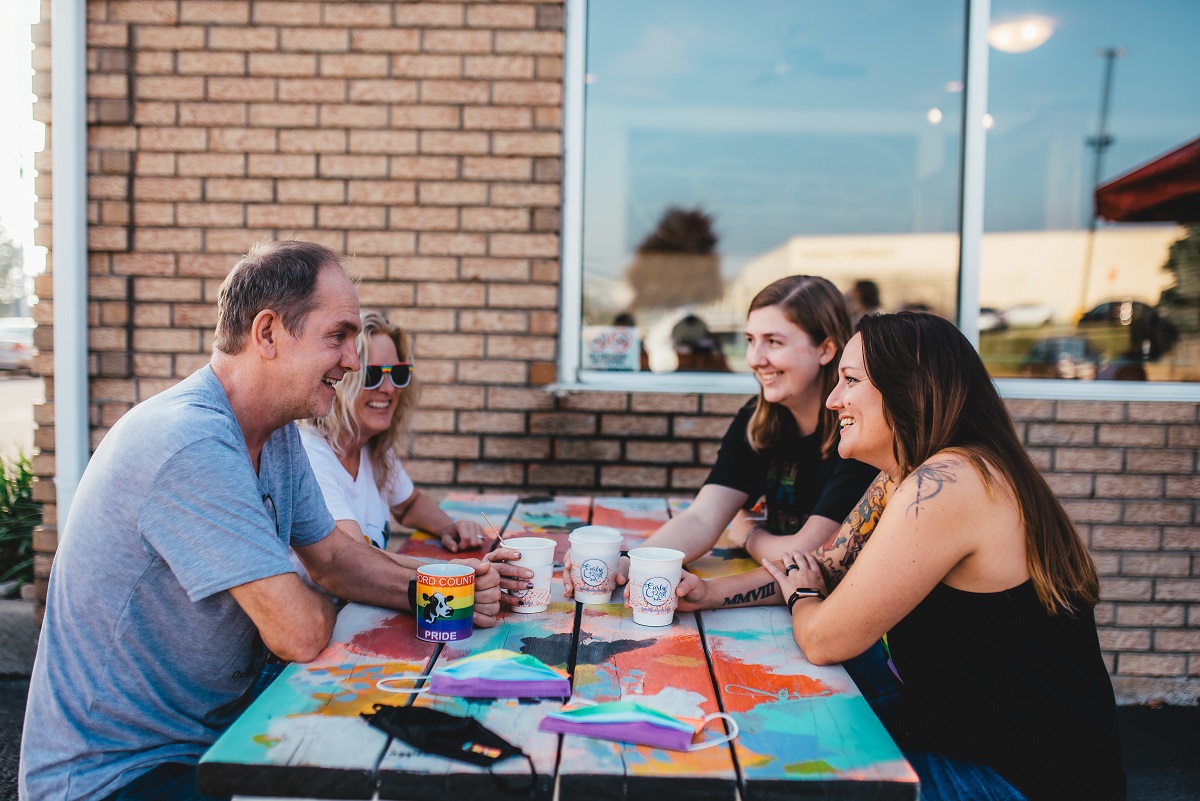 There's no better way to start your Sunday than with a delicious cup of coffee and Early Bird Coffee is the perfect stop for that.
Pop into their Julianna Drive location (closer to your next stop) and order their coffee tasting flight. With this order, you'll get to try three of Early Bird's signature roasts in smaller sizes. Find a fav? Consider grabbing some beans before you head out the door!
Early Bird Coffee also has a great selection of hot and cold beverages like their cappuccinos and lattes, cold brew tonic in the summer and a rotating list of seasonal drinks to be enjoyed throughout the year.
Enjoy your coffee in-house at a table, up to the bar or if the weather is nice, out on their picnic tables, each one of which is painted by a local artist.
Love the coffee? Consider signing up for a future session of their Roasting Lab experience.
Stop 2: Craft Your Own Batch of Artisan Soap
Where: Wild Comfort Body Care, 445300 Gunn's Hill Road, Woodstock, ON. (View Map)
Sunday Hours: By appointment, this experience must be booked in advance.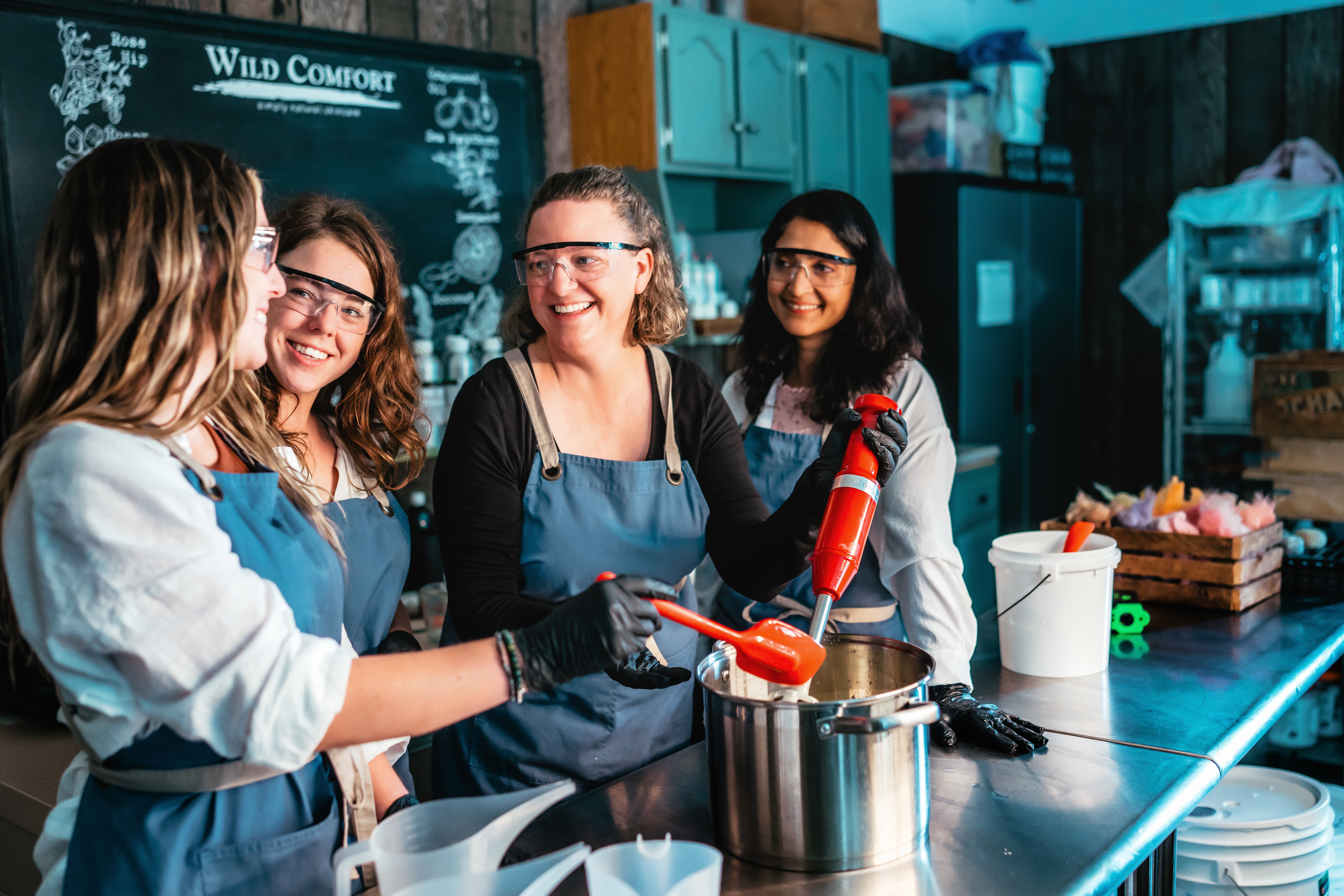 Heading out of the city and onto our back roads, you'll enjoy a lovely drive out to Wild Comfort Body Care which is located down a quiet, gravel road.
Book into their Soap and Solace experience in advance and you'll get to craft your own artisan batch of soap with soapmaker Danielle Paluska in her farm shop.
Danielle will walk you through each of the steps from working with base ingredients to colouring and scenting your soap naturally. When you're done, you'll have a beautiful batch to take home with you in your own wooden box to age for a few weeks.
Ready to go? Sign up now!
Stop 3: Eat a Delicious Pub-Style Lunch
Where: Charles Dickens Pub, 505 Dundas St. Woodstock, ON. (View Map)
Sunday hours: 11:30 am-11 pm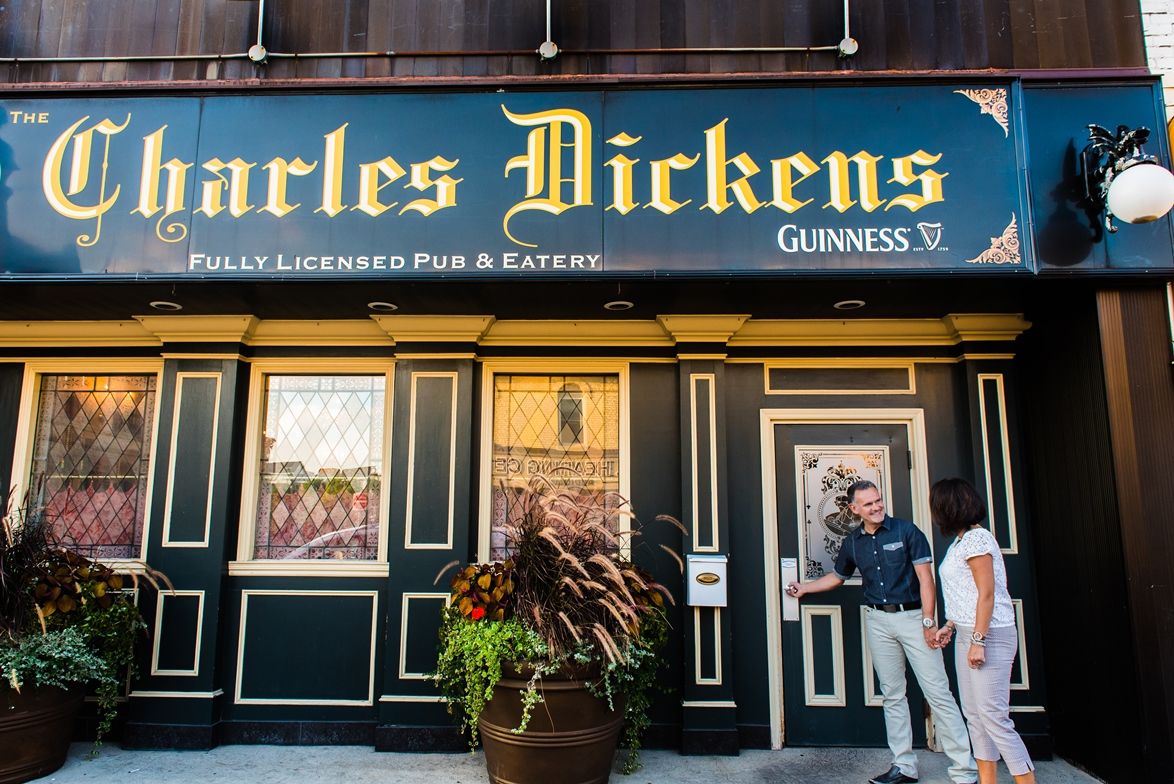 Stop 4: Go for a Walk Along the Water
Where: The Southshore Trail at Roth Park, access the trail from 680 Highland Dr. Woodstock, ON. (View Map)
Learn more about the trail.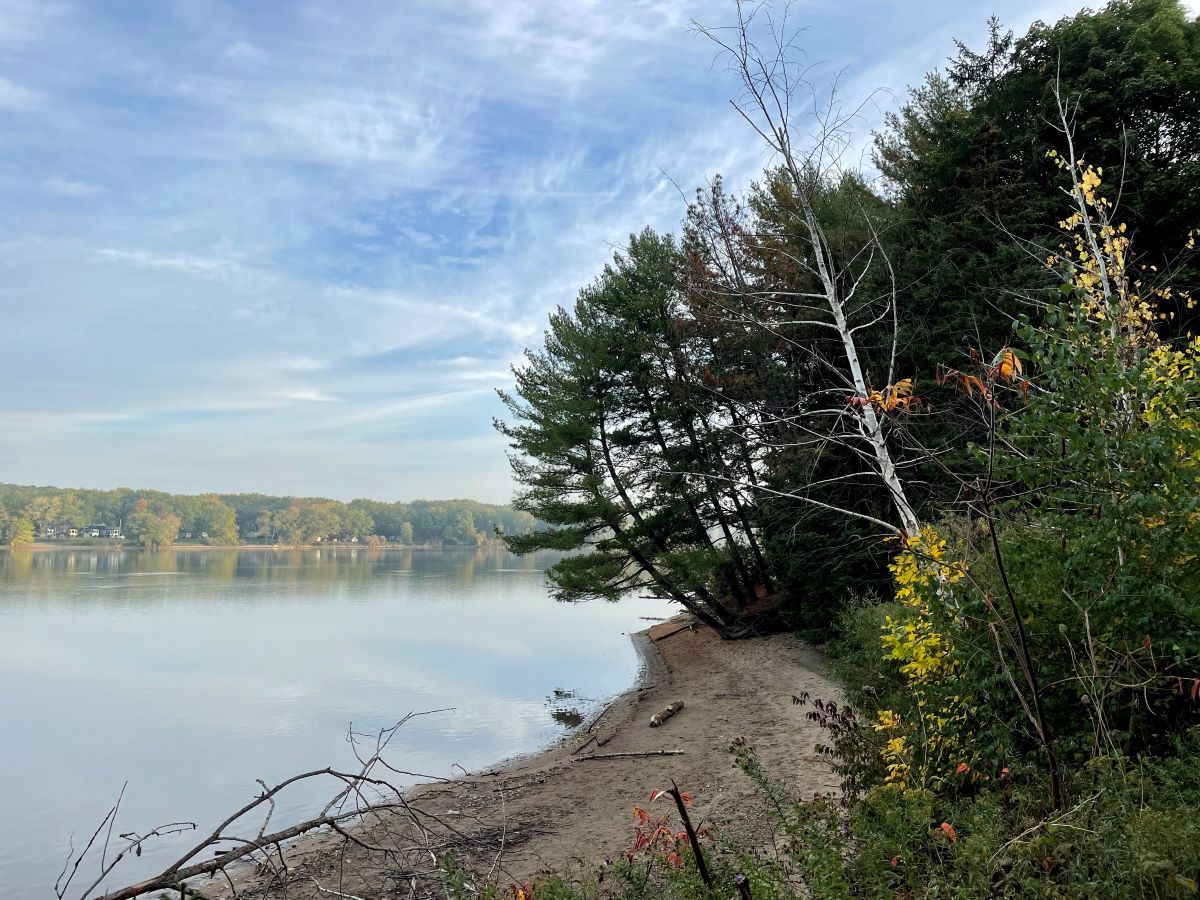 You'd never know you're in the city along this trail. Walk along Pittock Lake and a mature pine bush as you discover this well-maintained trail.
Approximately 6.75km, this trail is easy and family-friendly. We recommend bringing a hot chocolate, coffee or tea with you in the summer to enjoy at one of the many benches that look out over the lake midway through your hike.
In the winter, under the right conditions, it's a great spot for snowshoeing and in the summer it's equally beautiful.
Stop 5: Catch Up over Delicious Craft Beer
Where: Upper Thames Brewing Company, 225 Bysham Park Dr. Woodstock, ON. (View Map)
Sunday hours: 11 am-6 pm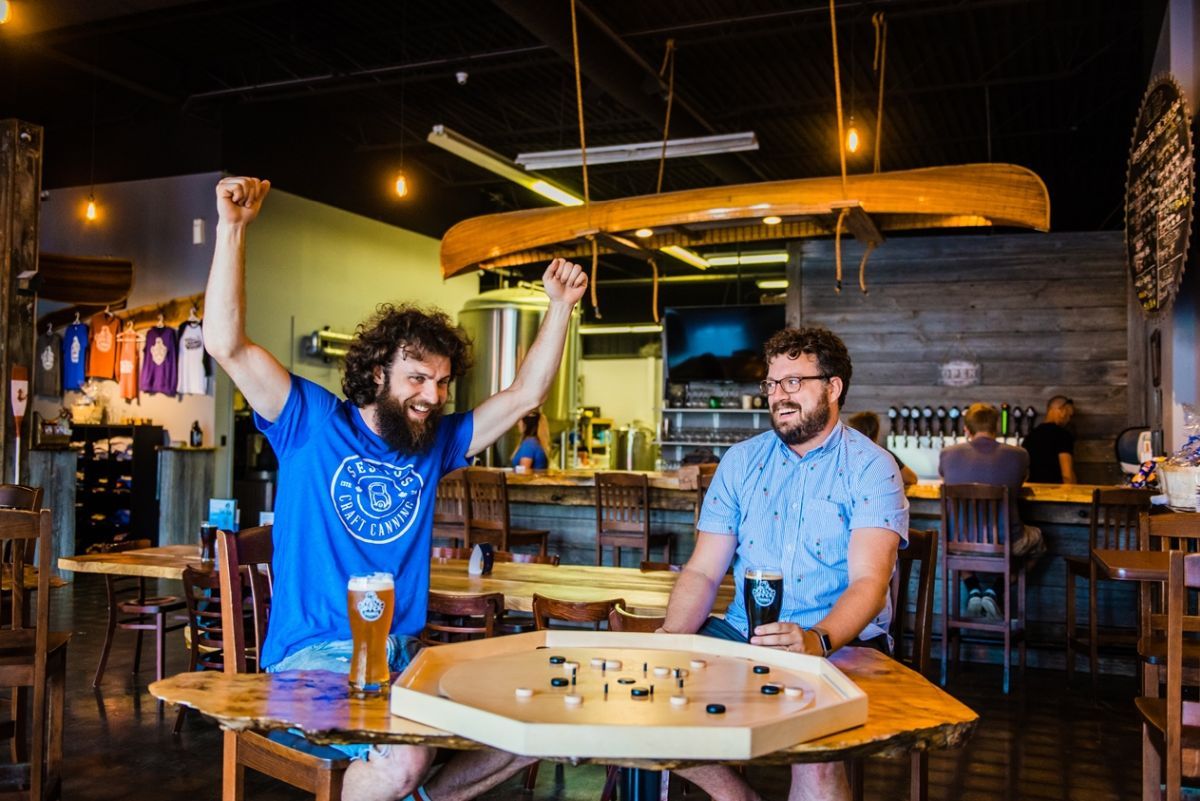 Finally, wind down your day over a few pints of craft beer. Upper Thames Brewing Company in Woodstock is an awesome spot to catch up with friends or your sweetheart.
Their roster of craft beers is made in-house and includes several flagships like their Dead Reckoning Ontario Pale Ale or their Take a Hike Double-Dry Hopped IPA. In addition to their flagship rotation, Upper Thames Brewing Company always has something new to try from their seasonal rotations. Past favs have included their Making Waves Pineapple Sour, their Supersonic Purple Tart Pale Ale.
Pull up a stool to the bar or grab a table and enjoy a variety of games on-site or take in one of their many upcoming events.
See you soon!
We hope you enjoy your Sunday in Woodstock! Want more trip ideas? Be sure to sign up for our Oxford Insider newsletter below.
I want to stay the night. Where can I stay?
I'm not done exploring! What else can I do?
There's always more to see! If you want to stay for dinner, consider checking out
Finkle Street Tap and Grill
,
Brickhouse Brewpub
,
Tandoori Knight,
Fritzes Fries
,
Chiba Sushi
,
Pho Binh Thanh
,
Montana's
,
Kelsey's
or
Crabby Joe's
. Into Antiquing? Canada's largest indoor antique mall,
One of a Kind
, is open on Sundays too! Oxford is also home to some great
cycling routes
.