Tis the season for delicious treats that make you think of home and perhaps some elastic waistbands too! Here in Oxford, our local bakers and restaurants really step it up around the holiday with amazing baked goods, specialty drinks and more. If you're thinking of some kind of holiday bucket list, you should definitely add the treats on this list to yours.
Our Roundup of Delicious Holiday Treats
Discover our list of delicious holiday treats to enjoy this festive season!
1. Specialty Gingerbread Houses
Where to get them: Dee-Light's Bakery, 379 Dundas St. Woodstock, ON. (View Map)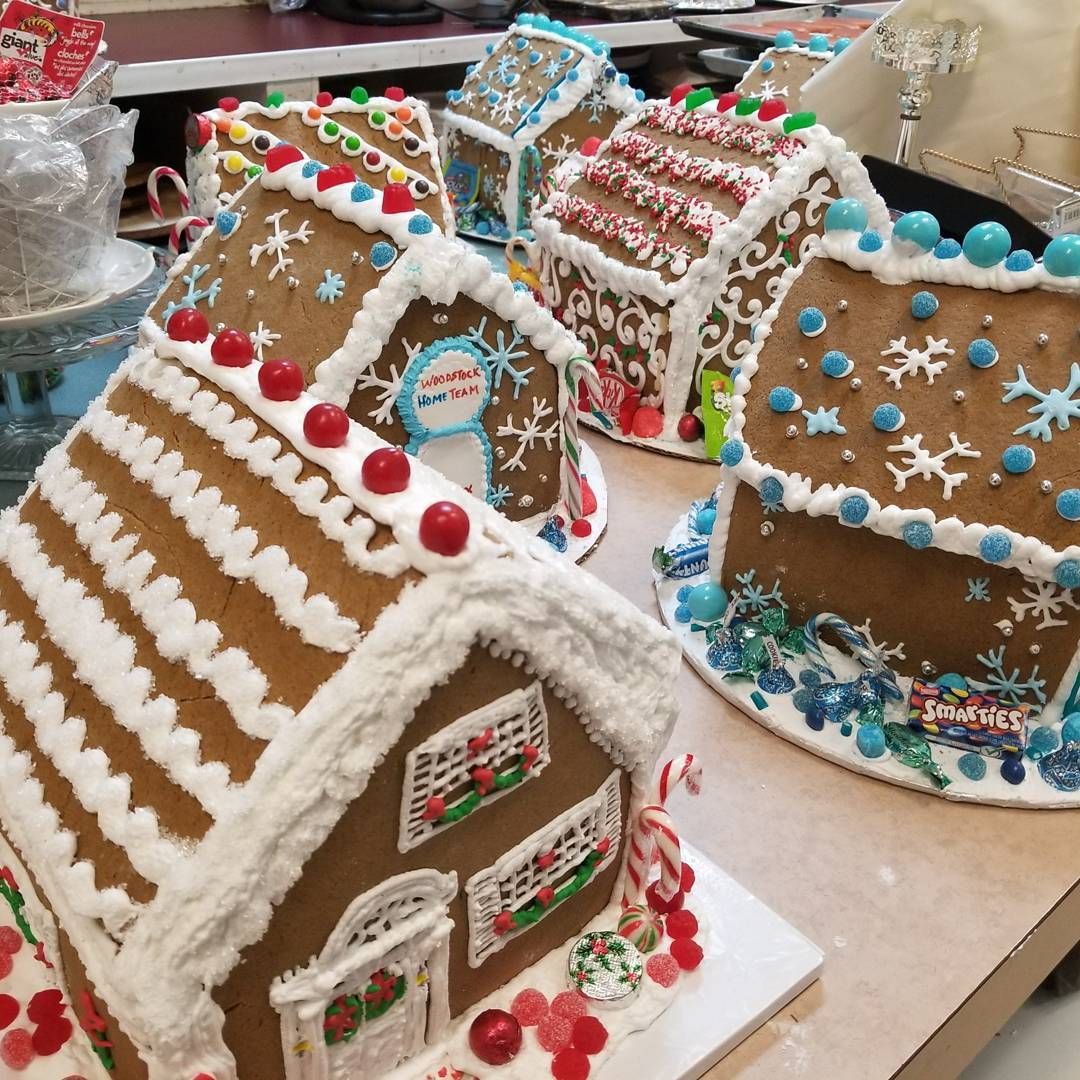 Every year, Dee-Light's Bakery creates the most spectacular gingerbread houses right in-store. With beautiful designs, customized aesthetics and a whole lot of candy, they bring every child's dollhouse fantasy to life and the best part is of course that you can eat it!
They've even made everything from toy-stuffed houses to gingerbread jewellery boxes and more. Made completely from scratch and hand-decorated, you won't find gingerbread houses like this in your local grocery store. Want to see how they're made? Check out this Oxford Freshmas video with Dee herself!
2. Candy Cane Whoopie Pies
Where to get them: Snyder's Family Farm, 936685 Blenheim Rd. Bright, ON. (View Map)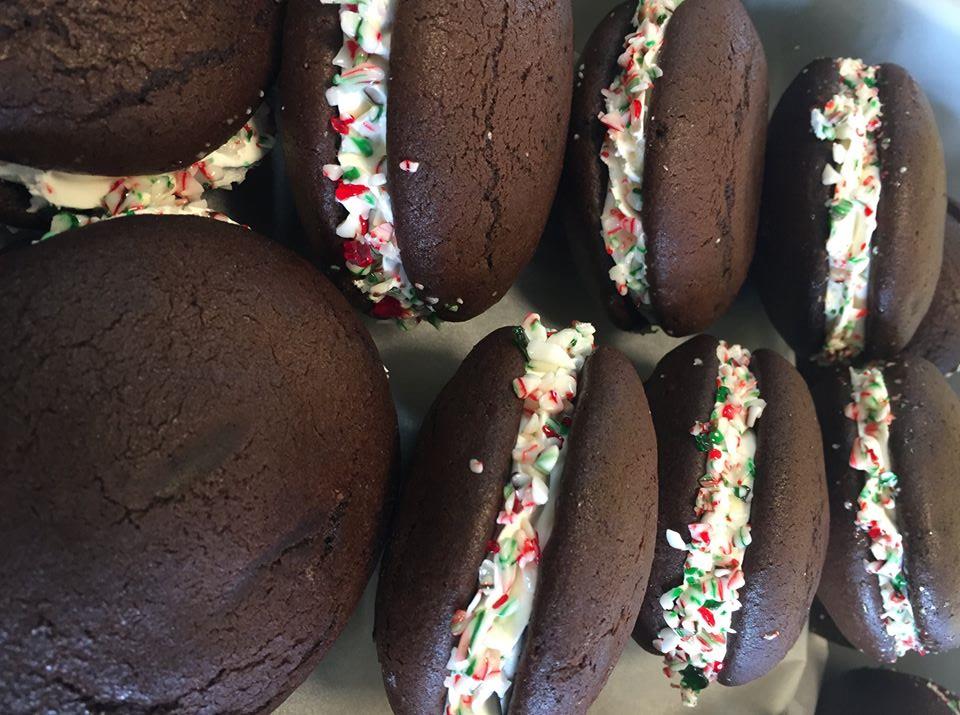 The bakery at Snyder's Family Farm has so much goodness we could barely pick our favourite. From their hand-dipped chocolate butter tarts to amazing Christmas cookies and pies, these whoopie pies might not be the only thing you bring home!
Step into this heavenly-scented bakeshop and try a classic twist on Snyder's Famous whoopie pies all dressed up for the holiday season with crushed candy canes.
3. Holiday Cinnamon Buns
Where to get them: The Olde Bakery Cafe, 120 Thames St. S. Ingersoll, ON. (View Map)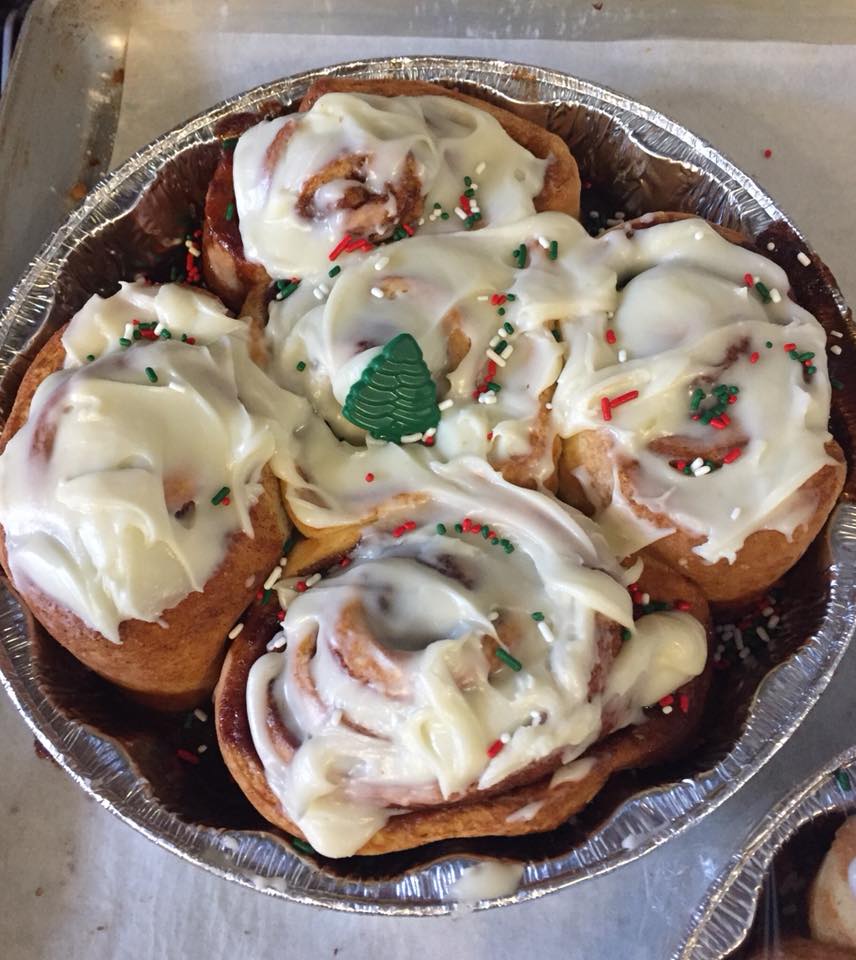 Christmas morning called and she wants you to bring these decadent cinnamon buns from The Olde Bakery Cafe. These fresh-baked bad boys are sure to get you through any holiday function from breakfasts and luncheons to staff Christmas parties and family get-togethers. All you have to worry about not eating them before you get there.
4. Homemade Hot Chocolate
Where to get it: Habitual Chocolate, 389 Dundas St. Woodstock, ON. (View Map)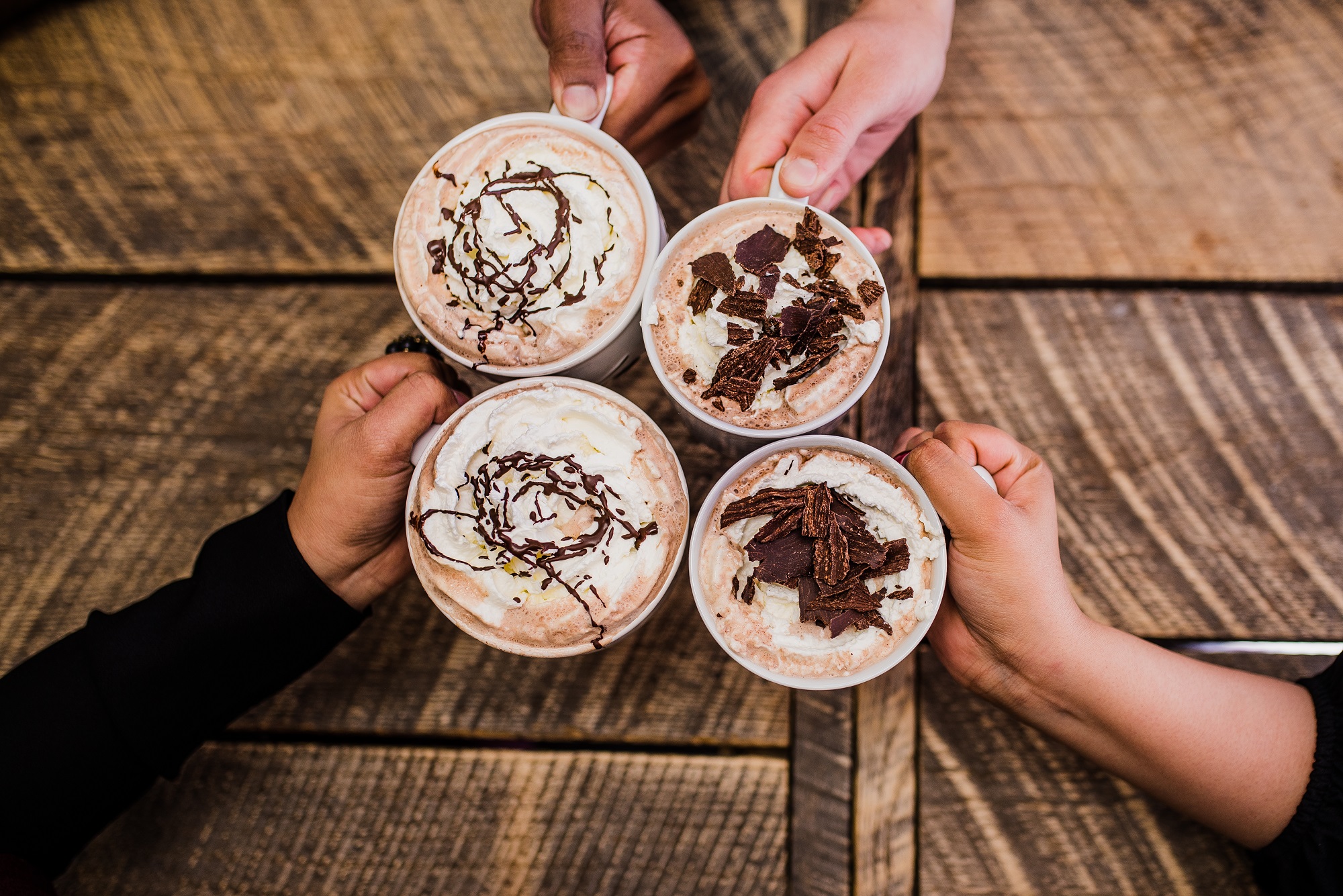 Nothing puts us in holiday mode like wrapping our hands around a warm cup of hot chocolate on a chilly day. Pop into Habitual Chocolate in downtown Woodstock for a cuppa made from scratch using their chocolate or grab their homemade hot chocolate kit to make at home. Of course, don't forget to also shop their great selection of housemade chocolates, dipped fruit and more.
5. Chocolate Advent Calendar
Where to get it: Habitual Chocolate, 389 Dundas St. Woodstock, ON. (View Map)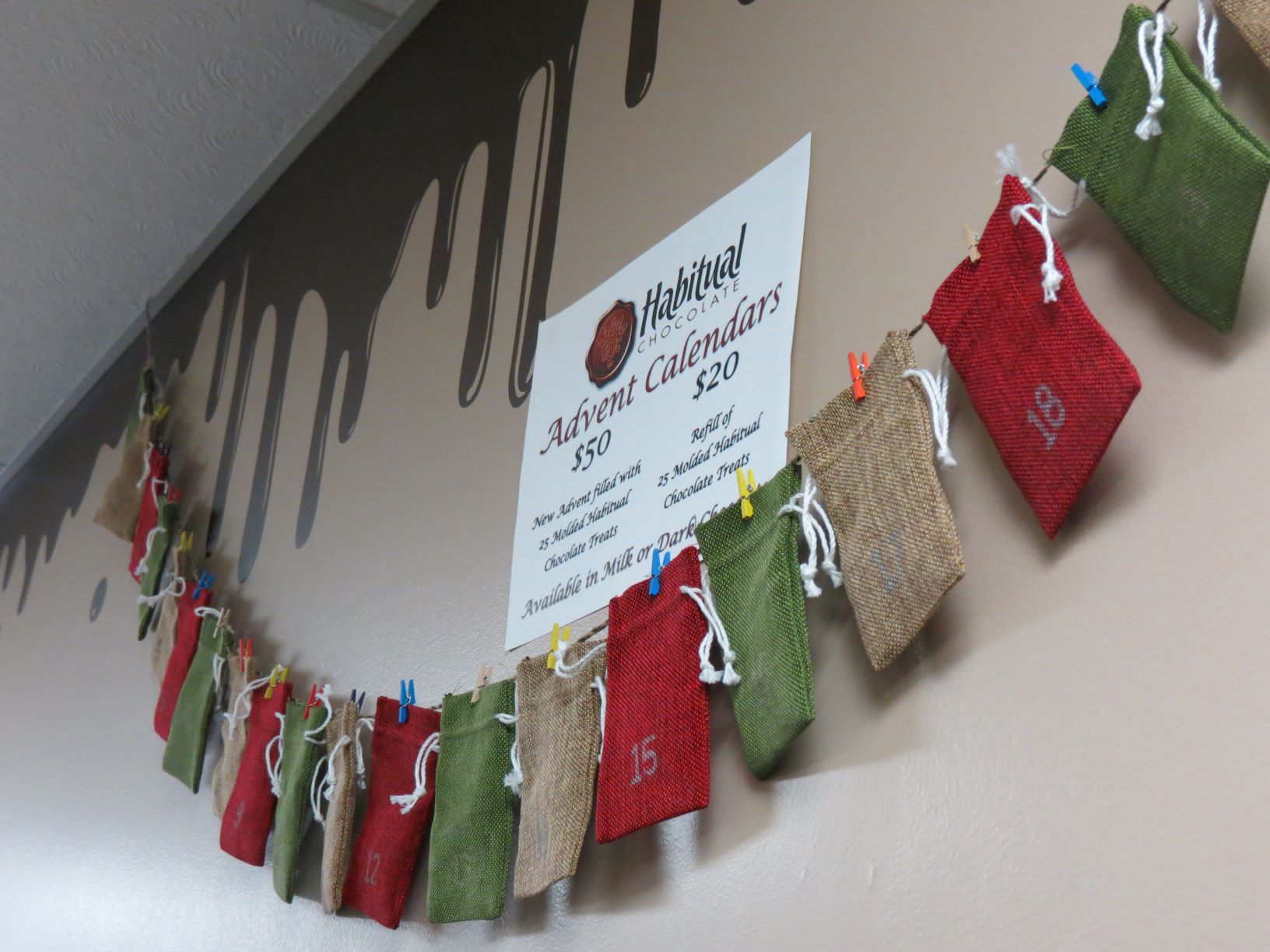 We won't lie to you. We love a good Advent calendar but we're completely spoiled here in Oxford where these calendars are filled with anything but that plasticy grocery store chocolate. =Habitual Chocolate in Woodstock makes their own Advent calendars (order in advance) that will have you antsy to open the next day's. The question is, can you wait?
7. House Made Fudge
Where to get it: Coyle's Country Store, Airport Rd & 19 Hwy, Tillsonburg, ON. (View Map)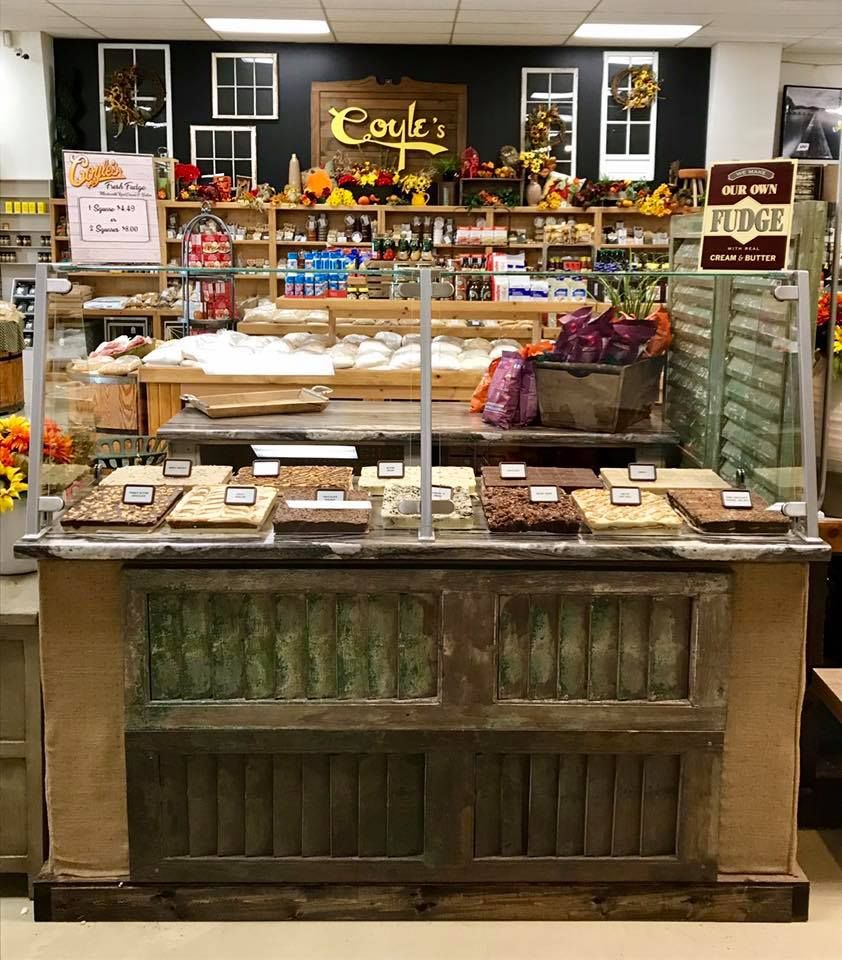 Step right up to get your fill! Coyle's Country Store is now making its own, old-fashioned fudge. Made using real cream and butter, you won't find this taste just anywhere. Choose from a variety of flavours and gift your loved ones (plus grab a treat for yourself too). Coyle's is also a great stop if you're looking to do some of your own holiday baking as they have an amazing selection of confectionery products.
8. Buttery Shortbread
Where to get it: Two Guys & a Whisk, 519 Dundas St. Woodstock, ON. (View Map)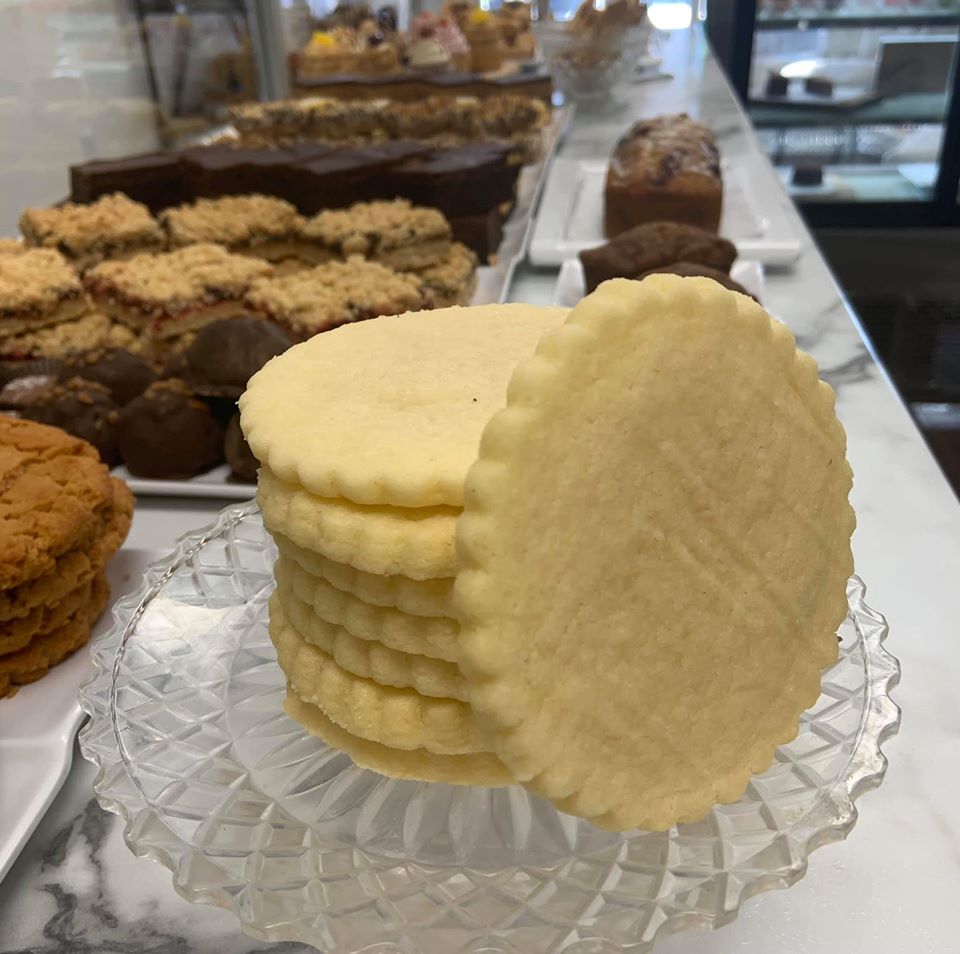 This delightful bakery knows how to do baked goods and these beautiful and simple shortbread cookies are no exception. Perfect for any holiday soiree, the buttery goodness of these classic Christmas treats bring back memories of Christmases past and all of our favourite holiday traditions.
9. A Festive Roast & Donut
Where to Get it: Early Bird Coffee, 815 Juliana Drive in Woodstock (View Map)
DONUTS. Now that we have your attention can we just talk about the amazing ones that Early Bird brings in each week? Baked by Sweet b Cakes, these delicious rings of dough come in all sorts of new flavours each week. Past ones have included everything from apple sugar to peanut butter and jelly, Early Bird coffee donuts and even rice crispy and marshmallow. This time of year, we love to top it all off with a warm and inviting cup of Early Bird's festive roast.
10. Cherry Shortbread
Where to Get it: Whisk and Roll Bakery, 600 Dundas St. in Woodstock (View Map)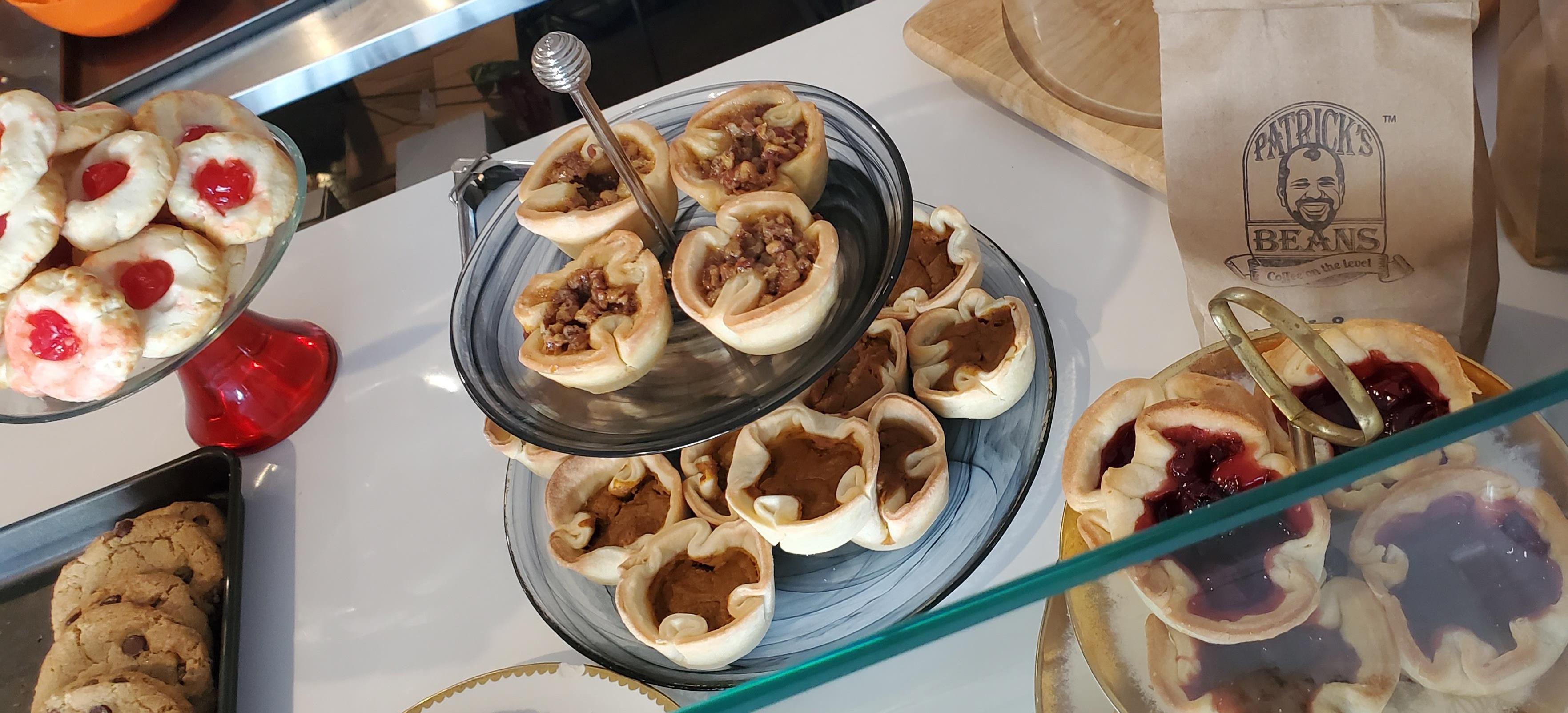 Are you craving classic holiday flavours? The Whisk and Roll Bakery regularly whips up traditional Canadian Flavours like blondies, snickerdoodles, cheesecake and and Christmas favourites like cherry shortbread cookies. The bakery is known for always having a well stocked counter with a variety of squares and other treats, but you can also call in to order your favourites or to try a new one.