Towns from Zorra's Past
Discover Historical Towns from Zorra's Past
Have you ever seen a building that seemed out of place on a quiet country drive? One hundred years ago it very well may have been in the centre of a bustling community. The Township of Zorra has been collecting stories of past towns and hamlets within its borders. For example, did you know the current town name 'Embro' most likely came from Embro, Golspie in Scotland? This is the area where many Zorra Scots emigrated from!
While the towns to follow may be long gone, they have not been forgotten. The Township of Zorra has been placing signs at these crossroads where the community would gather, whether for church, the stagecoach or to mail a parcel. As you travel these beautiful country roads you will see these blue 'Historically' signs. Below you will find some stories about how these communities came to be.
Pasadena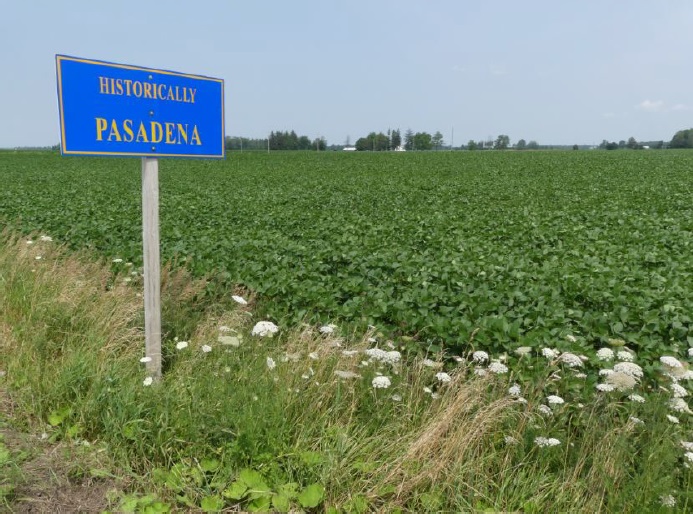 The Pasadena Rural Post Office was located in a general store at lot 11, concession 8, East Nissouri Township. The post office was established on July 1, 1901, and was known as MacMillan. At this time it operated out of a farmhouse located at lot 10, Concession 9, East Nissouri. On March 1, 1901, the post office was moved and renamed Pasadena. Pasadena was located at the intersection of roads 78 and 13. Source: Through the Years 1818-1967 by Ila Logan.
New Eden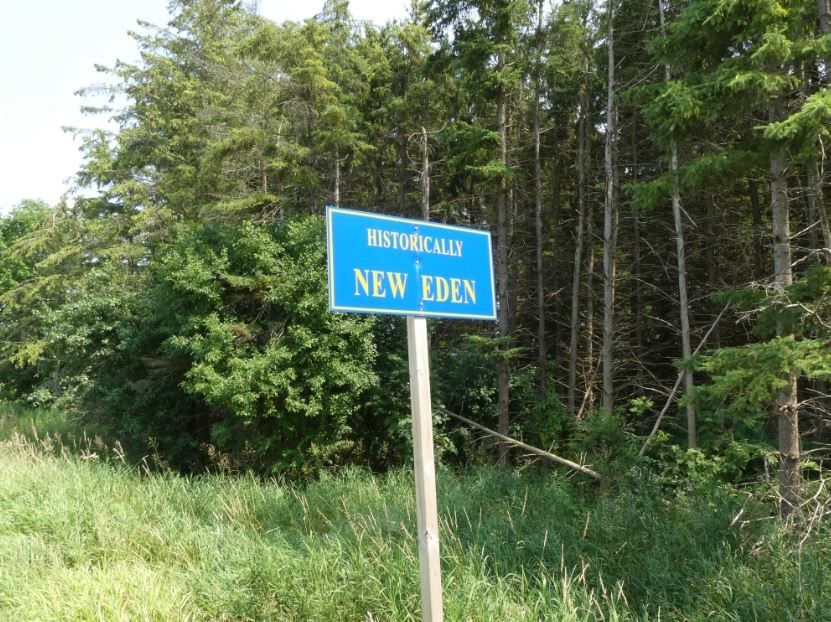 New Eden was a small hamlet at the corner of roads 96 and 25. At this corner was a Methodist Church named McKim's Methodist Church which amalgamated with Townline Methodist Church in 1915 to form Lakeside Methodist Church. In 1925 Lakeside Methodist became Lakeside United Church because of church union. Also at this crossroad was SS#11 East Nissouri Public School known as McKim's School. Source: Zorra 2013, JC Graphics. Location: View on Google Maps
Holiday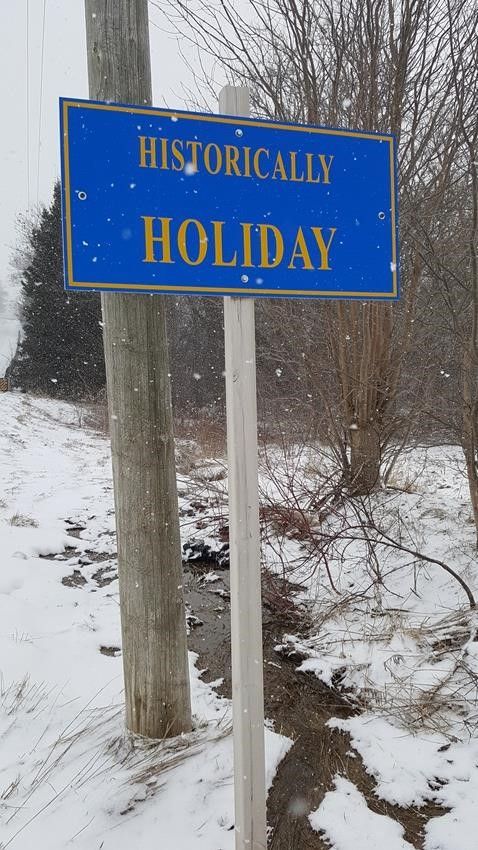 The crossroad now known as Holiday at the Townline between East Nissouri and the former West Zorra Township has been known by many names. Holiday was located at the intersection of roads 78 and 29. As far back as 1853, it was known as Nissouri. By 1880 it was known as McBrayne's Corner with a school, blacksmith and general store-- population 25. It officially became Holiday in 1894. Source: East Nissouri History People, Perseverance, Progress. View on Google Maps.
Browns Corners
The Brown Family, for whom Browns Corners was named, came to the area very early in the settling of the township. They built their first shanty in 1820. Over the years the Browns and their neighbours built a church and a school. There are no records of any businesses being established on this corner but it remained a focal point for community life. Browns Corners was located at the intersection of roads 92 and 13. Source: East Nissouri History People, Perseverance, Progress. View on Google Maps.
Historical Street Names
Thames Springs Subdivision in Thamesford
Beaty Lane
This street was named after Harvey Beaty, who was an important businessman and councillor in Zorra. Mr. Beaty started the Cold Springs plant in town. There is also a public event room at the Thamesford Library which is named after him called The Beaty Room.
Darlison Drive
This drive is named after Albert Darlison who was one of Thamesford's first firefighters.
Langlois Subdivision in Embro
Totten Drive
This street is named after Embro resident, Ron Totten. Ron was a tireless volunteer and fundraiser for the Embro and Zorra community. His promotion of the Tug-o-War events at the Highland Games was legendary. As well, he was a fundraiser for the Community Centre and expansion.
So Much to See
Make a day of it and drive through the beautiful countryside while enjoying stops in these historical places. During your drive also take time to visit the charming hamlets, villages and towns that comprise Zorra Township. Here are a few places you may want to visit:
Embro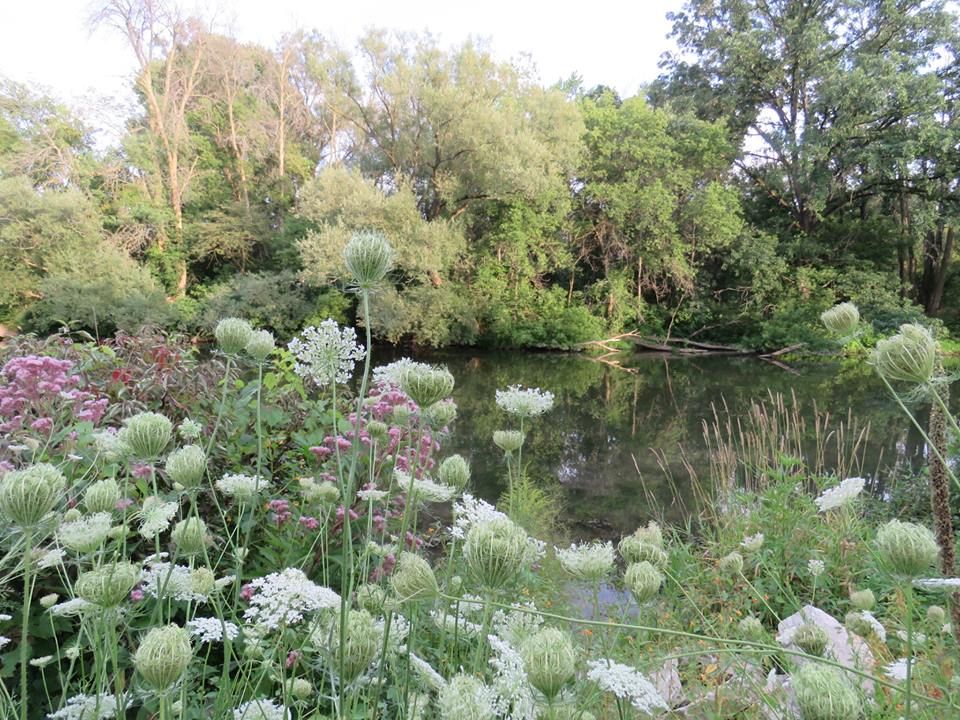 Embro is a village known for its quirky events. Join highland dancers and tug-o-war tournaments at the Embro Highland Games, join the cheering crowd at the Embro Tractor Pull or experience country life at the Embro Fair. When you're done, stop in at the local diner for an ice cream cone or fresh burger using beef from the butcher, Miedema's Meat Market, across the street. Embro is also home to two Ontario Heritage Trust plaques in Memorial Park- one commemorating Henry John Cody and the other George Leslie Mackay.
Tee Off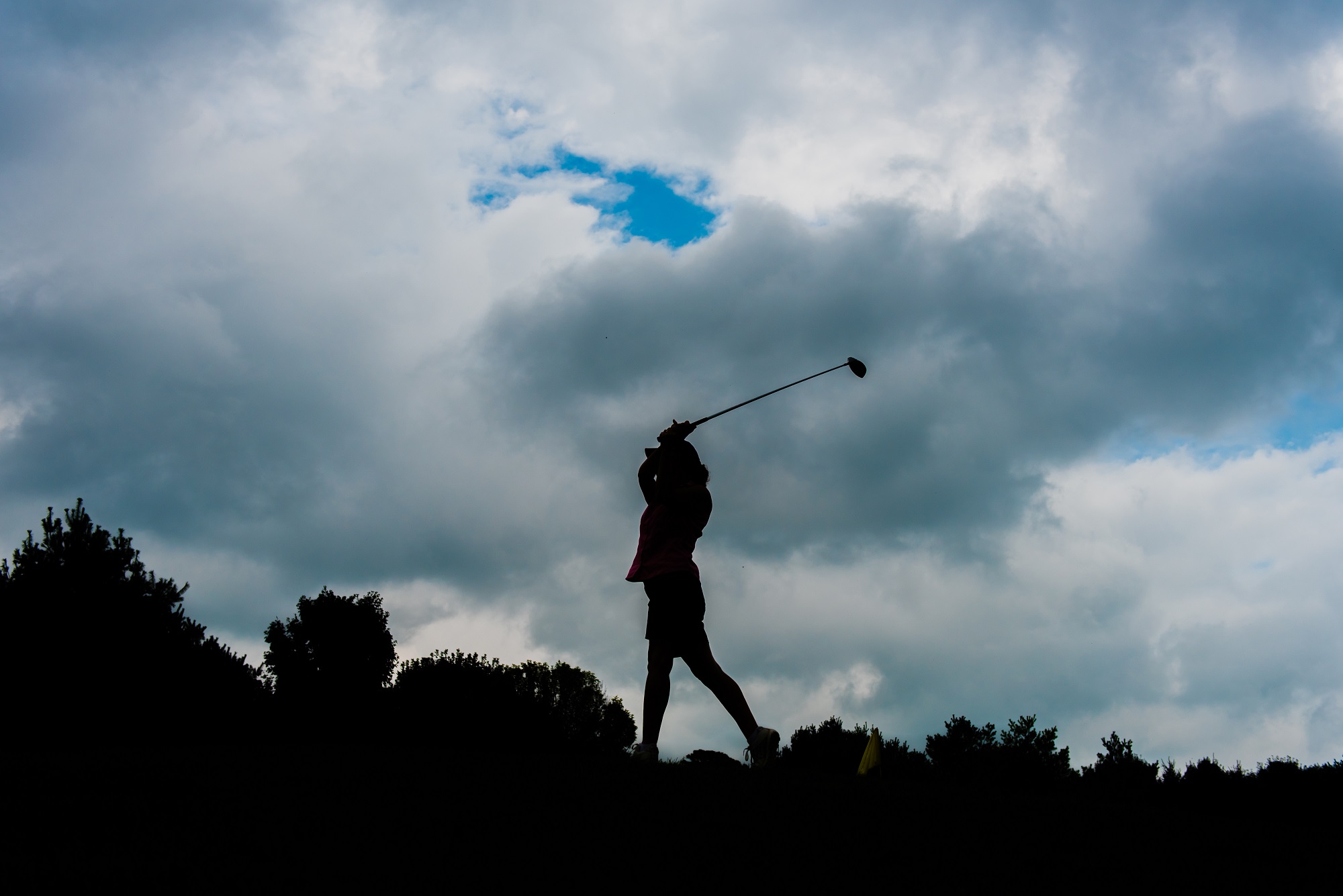 If golf is your game, bring your clubs and stop by Stonehaven Golf Course. Enjoy the beautiful countryside of Zorra Township at this nine-hole, par 34, course. After your game, relax at the restaurant and grab a bite to eat.
Harrington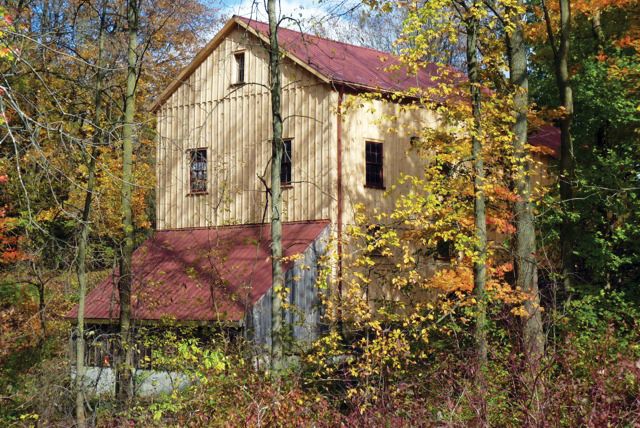 Hike the conservation area trail, put your fishing line in the pond, book a tour of the historic mill, or spend an evening in the community hall for some wonderful live music.
Lakeside
Take a detour into this small hamlet nestled along lake Sunova. Lakeside Campground offers day passes providing water access to dip your toes in the refreshing water. Also outside of town are two more farm-fresh markets including Sheldon Berries (berries & produce) and Roxburgh's Roost (asparagus & nectarines).
Thamesford
Wander parkland along the Thames River at the Lions River or Grace Patterson Park. They are located on Hwy 19 just south and north of Hwy 2. If travelling with a 4 legged friend they will love the dog park at Grace Patterson. Come Victoria Day for Calithumpian, or stop for a bite to eat at one of the local restaurants.
Read More
If you would like to know more about these communities and the families that called them home consider purchasing one of the following historical publications or finding information from these online databases.
History of Embro and West-Zorra: The History of Embro and West Zorrawas officially released at a book launch on December 7, 2008, at the Embro West Zorra Community Centre. The two-volume set contains over 1,600 pages and profiles each of the Concessions and Lots in West Zorraand streets in Embro and Harrington. The book looks at settlements, development of agriculture, government, business, architecture, military, sports, education, war years and profiles hundreds of families in West Zorra and Embro. Copies of 'Historically Bound' can be purchased at the Township Office or JC Graphics for $100.00 or by contacting Margaret Lupton at 519-475-4443 or Helen Brenneman at 519-475-4874.
History of East Nissouri: Township of East Nissouri: People, Perseverance, Progress started as a local history book. It quickly turned into more – a record of the lives of ordinary people, whether they achieved fame and fortune beyond the township borders or simply raised their children among friends and family. Given the passage of 150 years, no township history book could ever be complete, but in these pages, you'll read about familiar individuals as well as communities, businesses, schools, and our agricultural heritage. Copies of this book are no longer available as both printings quickly sold out but can be read at an Oxford County Library.
History of North Oxford: North Oxford was a great place to live, work and play and was made so by citizens that went before. In less than 200 years North Oxford has changed from a forest to some of the most productive farmland in the world and we can be proud of the stewardship of today's farming community and those generations before. From Forest to Farm: The Story of North Oxford Township was completed in 2015. The committee has strived to create a history book of North Oxford that will be read and cherished for many generations. Our goal was to write a history book that is informative, entertaining and affordable for everyone. Copies of this book can be purchased at the Zorra Township Office or JC Graphics for $75.00 or contact Pauline Hanlon at 519-485-0578.
Heroes of Zora: A history of Zorra Township citizens who have served Canada in the military since the 18060s. You can read stories, see veterans and learn the history all from this site. http://www.heroesofzorra.ca/
Stay a While
Once you're here, why not stay the night? Oxford County has several delightful places to stay. In the area, rent a cabin at Happy Hills (or bring your camper) or relax with a stay at Spruce Lea Gatherings.