Fun Ways for Families to Explore Woodstock, Ontario
Whether you're an active fam looking for a way to explore the outdoors, do a little shopping or grab your next meal, we have families covered in Woodstock.
Family Fun in Woodstock
Discover Woodstock by shop, attraction, meal or treat. You're sure to find it here!
Don't want to read the whole thing? Skip ahead!
Attractions and Things to Do in Woodstock
Grab the fam and add a little adventure to your day!
Culture Stops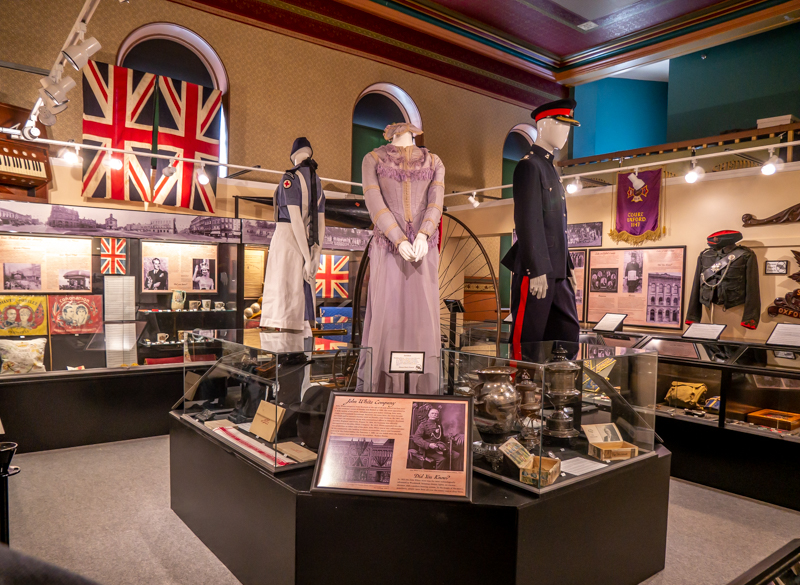 Downtown, Woodstock Museum NHS tells the interesting history of the City of Woodstock. On the first floor, you'll find one of the museum's rotating temporary exhibits as well as the restored council chambers from when the museum was home to the County Council.
As you climb to the second floor, you'll find the main gallery featuring a 400-artifact exhibit entitled The History of Woodstock that gives an overview of the community's history.
In addition to their exhibits, the Woodstock Museum NHS also has some fun programming for families to enjoy. Crafters will love their heritage craft workshops that have ranged everything from needle felting to Ukrainian egg workshops and families with older kids will love their themed escape rooms!
The Woodstock Museum's historical society also offers guided heritage walks so give them a call if that's up your family's alley.
Across the road, The Woodstock Art Gallery is Oxford's largest municipal gallery and has two floors of beautiful gallery space. Grab the kids and lead them through the gallery (it's free), for a day of culture and fun.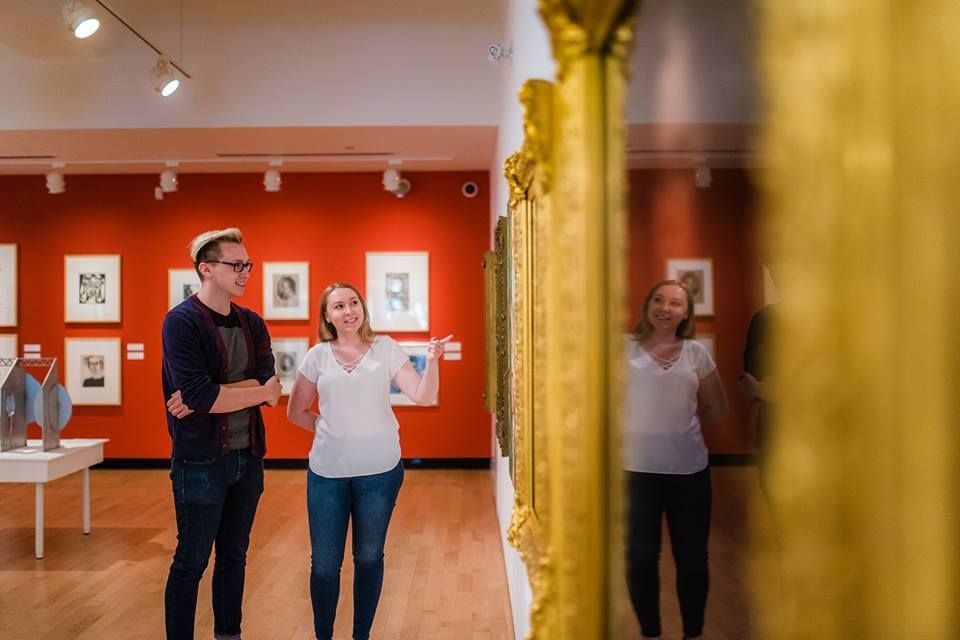 With over 1900 pieces in their collection, there's always a new reason to visit. Discover galleries featuring a range of artists from local to international.
Trails, Parks and Splash Pads
Sometimes you just want to get outside and get moving! We totally get it. Woodstock is home to some nice trails close to the downtown including The Millenium Trail System, just a ten-minute walk from the main part of downtown and made up of three separate, easy-going trails perfect for families.
In addition to trails, Woodstock is also home to Pittock Conservation Area where families can camp, fish, paddle and when water conditions allow, swim.
In the summertime, families can visit Woodstock and enjoy three different splash pads/wading pools perfect for those warmer days. You can find a complete list on the City of Woodstock's website.
Just want to chill out on the grass in a park? City of Woodstock is full of beautifully-maintained parks offering up playgrounds, gardens and more. Why not grab a coffee for you and a treat for them downtown then head to one of the nearby parks to hang out for a bit?
Other Fun Stops in Town
Have younger kids who love to be active? Jax Jungle Play might just be the place for you! Located in the heart of downtown, kids will love this play spot.
With a separate toddler area for children under three, this family entertainment spot is all about active fun!
The best part? Jax Jungle Play also has a spot for parents to relax and enjoy a local coffee or tea or grab a snack and lounge as you access the free wifi. You can also head into the jungle play area with your wee ones!
Grab some candy or popcorn and take in a flick this summer.
Dining
Sometimes you just want a meal the whole family can enjoy! Luckily, these spots offer up just that: delicious bites for you and your kids.
Right on Dundas Street, Charles Dickens Pub offers up cozy English vibes and a menu full of deliciousness. Adults will love the fish n' chips, curry chip poutine and other delectable favs like their melty baked brie topped with seasonal fruit, spiced pecans and served up with tiny toast.
For kids, Charles Dickens serves up chicken fingers, cottage pie and other simple but delicious dishes.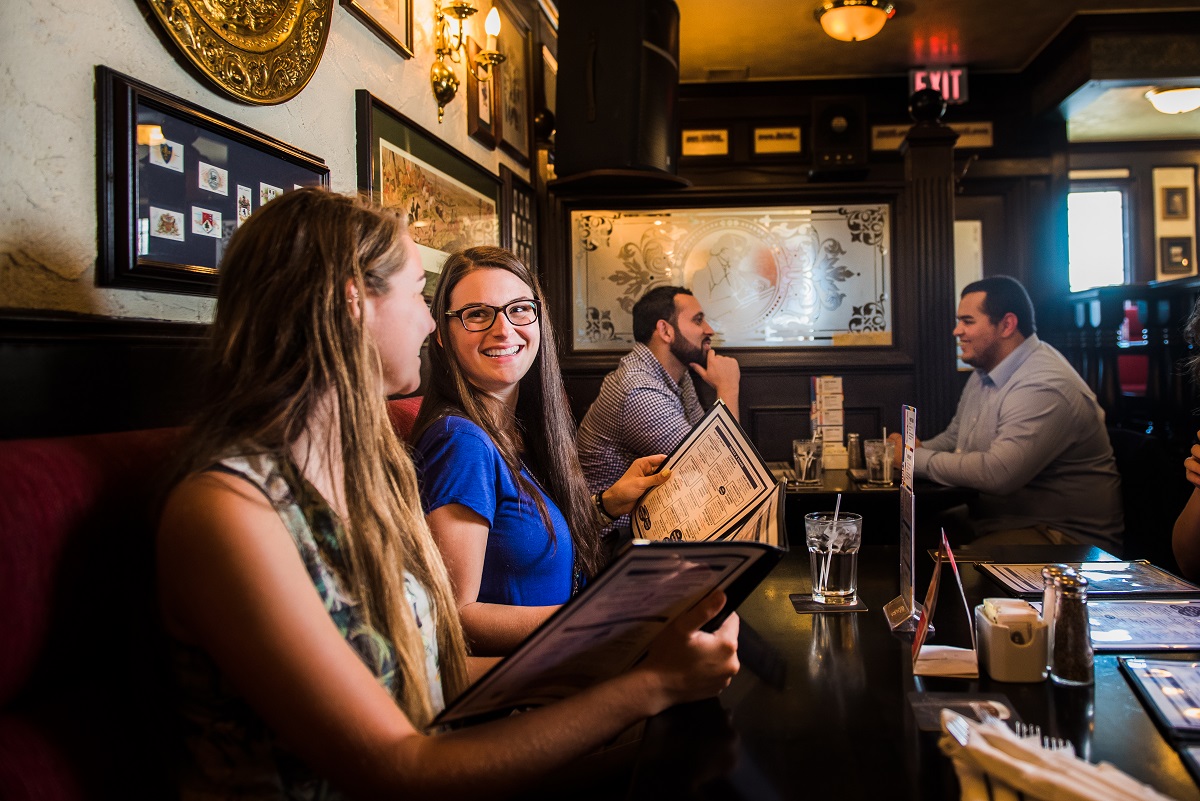 Down the road, the Ironworks Kitchen has loads of tasty dishes like their pan-seared duck breast and tomato braised lamb shank for the adults and a kids menu with meals like mac n' cheese, grilled cheese, chicken fingers and more for young kids.
Around the corner on Peel Street, Finkle Street Tap and Grill has a rather large menu full of choices. Think everything from craft cocktails and wood-fired pizza to fish tacos and more. Cozy up in the dining room or on the patio out front and enjoy!
What something a bit more casual? No worries. Fritzie's has been an institution in Woodstock since the 1970s and serves up amazing burgers, knock-your-socks-off poutine, hot dogs, milk shakes and fresh-cut fries. Perfect for the whole family!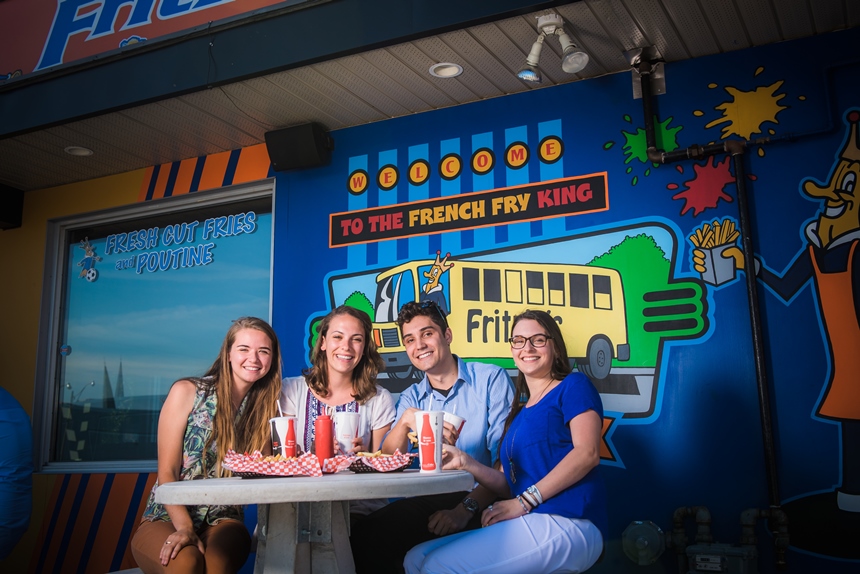 Outside of Downtown
Big D's Sandwich Shack is located a few minutes from the downtown but makes incredible sandwich. Families with teens will love this uber-cool spot with unique flavor combos and tangy dill pickles.
More
Have a kid with a refined palette who doesn't mind a linen napkin? We have you covered. Check out the other dining spots in Woodstock.
Snacks and Treats
Nothing hits the spot like a great treat! We think you deserve it. Check out these spots in Woodstock for a delicious, smaller bite.
Bakeries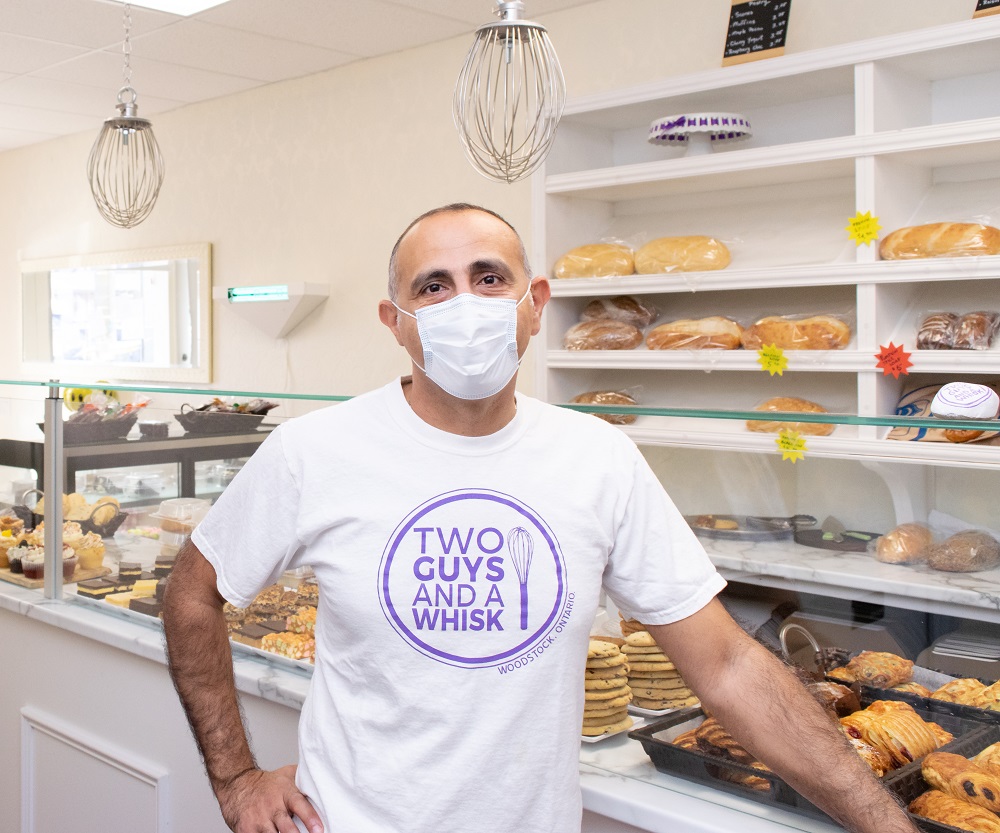 It's not official, but we gotta say that Woodstock should really be the Bakery Capital of Oxford County.
In the downtown, you can grab a baked good at several spots including Chick Boss Cake (kids will love the brightly coloured cupcakes), Dee-Lights Bakery and Fine Foods, Two Guys and a Whisk and Whisk and Roll.
Cafes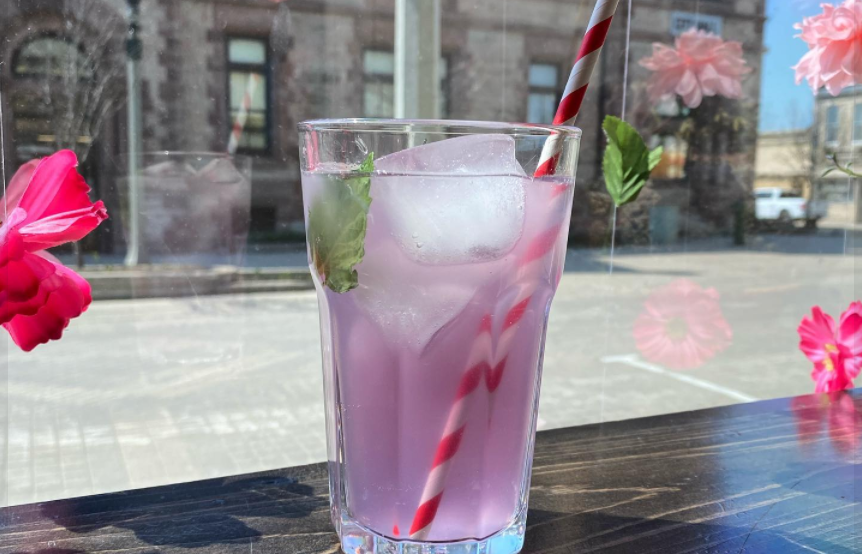 Hoping to grab a coffee to go along with those baked goods?
Both Beantown Coffee and Early Bird Coffee are located downtown and sell delicious, locally-made baked goods themselves.
Kids will love the cool vibes and you'll appreciate the caffeine.
Chocolate, Candy and Ice Cream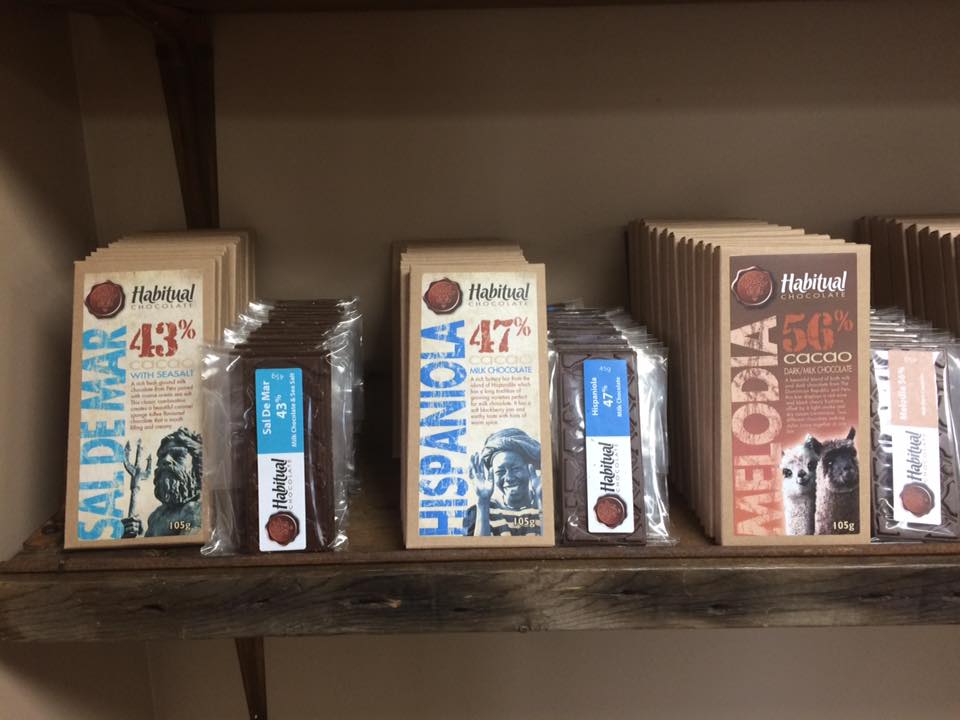 If you're in search of a chocolate fix…or an ice cream fix, Habitual Chocolate is a mouth-wateringly good stop. Home to Canada's largest selection of bean-to-bar chocolate, delicious chocolate-dipped fruit and homemade ice cream made with locally-sourced ingredients, it's perfect for kids and adults alike!
Finally, you can't leave downtown without checking out Reel Treats. They sell candy from all over the world (Japanese skittles? American candy bars?) as well as retro finds that will have you dreaming of childhood.
Other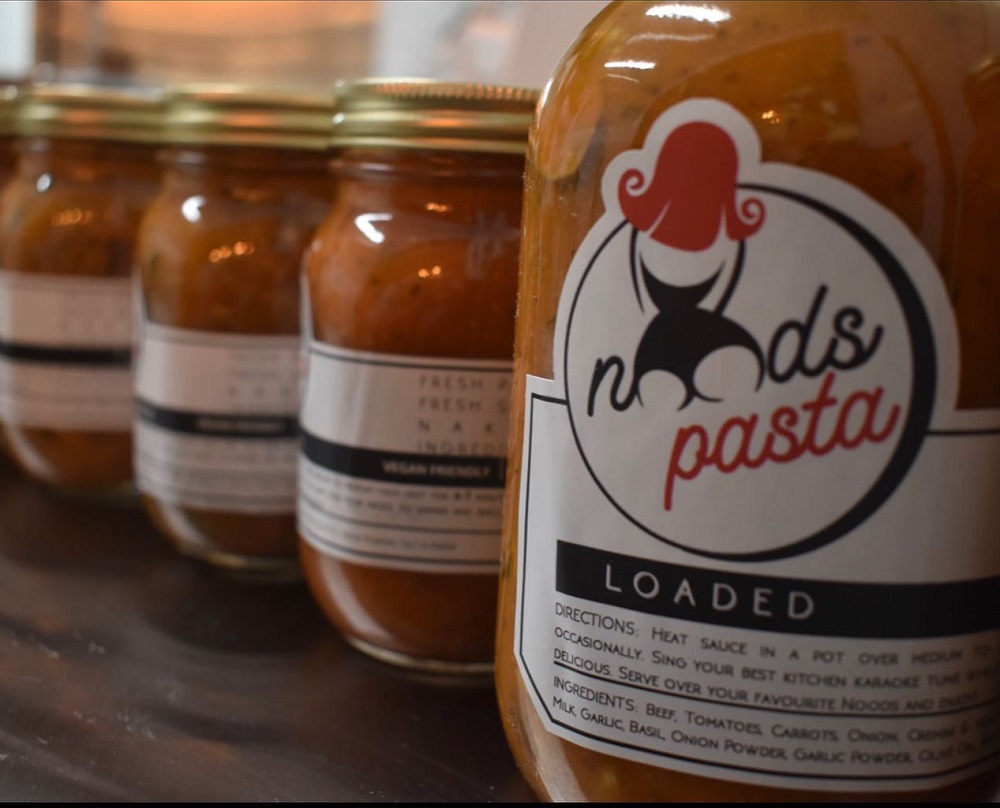 Grab a bite for home at Noods Pasta or The Soulful Spoon, located in the heart of downtown.
Noods Pasta sells pre-made dinners, fresh pasta and sauce that will put any store-bought sauce to shame. They also serve homemade croutons and pizza rolls so it's safe to say you have dinner covered.
Just a short walk away, The Soulful Spoon makes soups from scratch in house and always has a rotating menu of new flavours.
Past flavours have included tasty combos like Roasted Apple & Sweet Potato, Backpaddle Blonde Ale Cheddar Bacon and Asparagus& Gruyere. Get a warm bowl to eat right away or grab some from their fridge to heat up later.
Outside of Downtown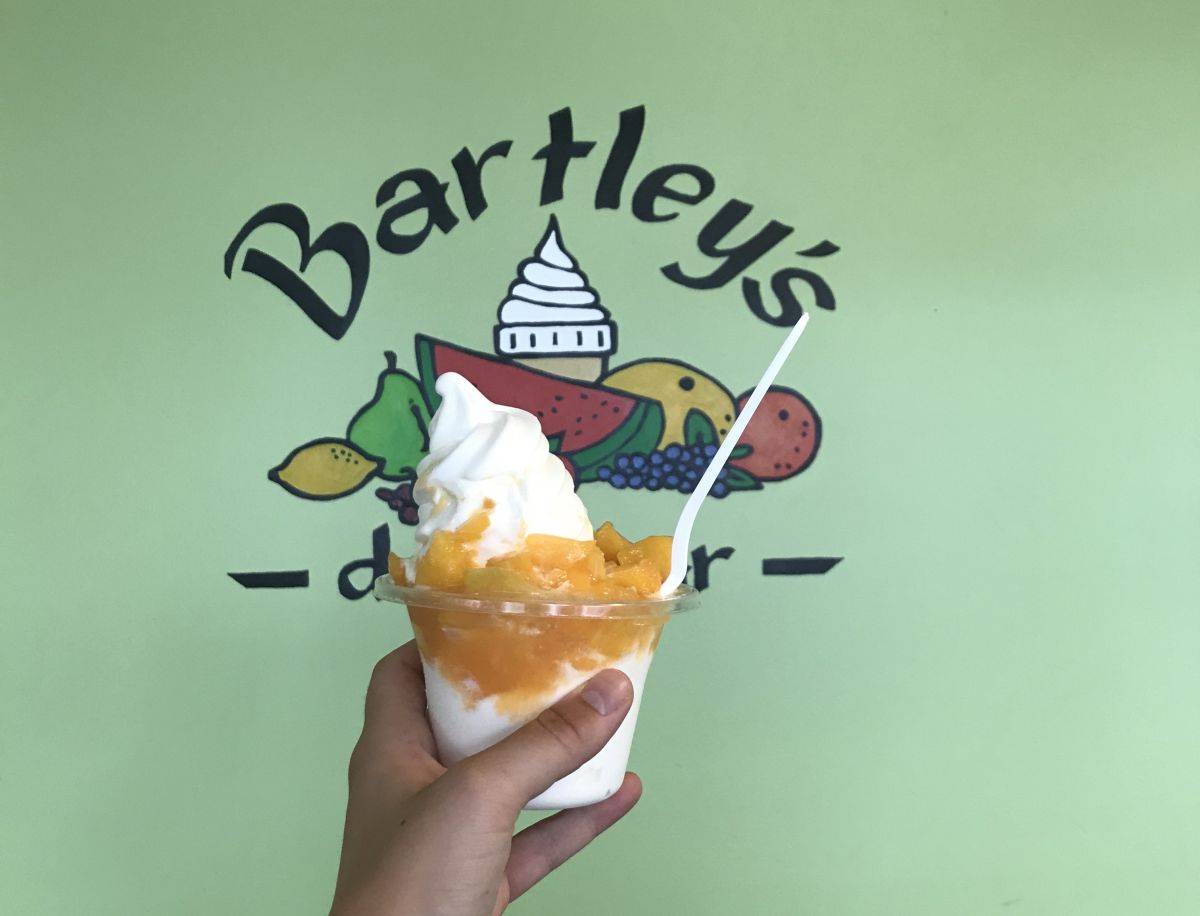 Tasty treats aren't limited to the downtown though! Bartley's Dairy Bar is a must-stop spot each year for real ice cream. We love their peach Sundaes made with Ontario peaches in August and their tasty fro-yo among many others.
Shopping
What would a downtown be without a little shopping? There's something for all ages in downtown Woodstock.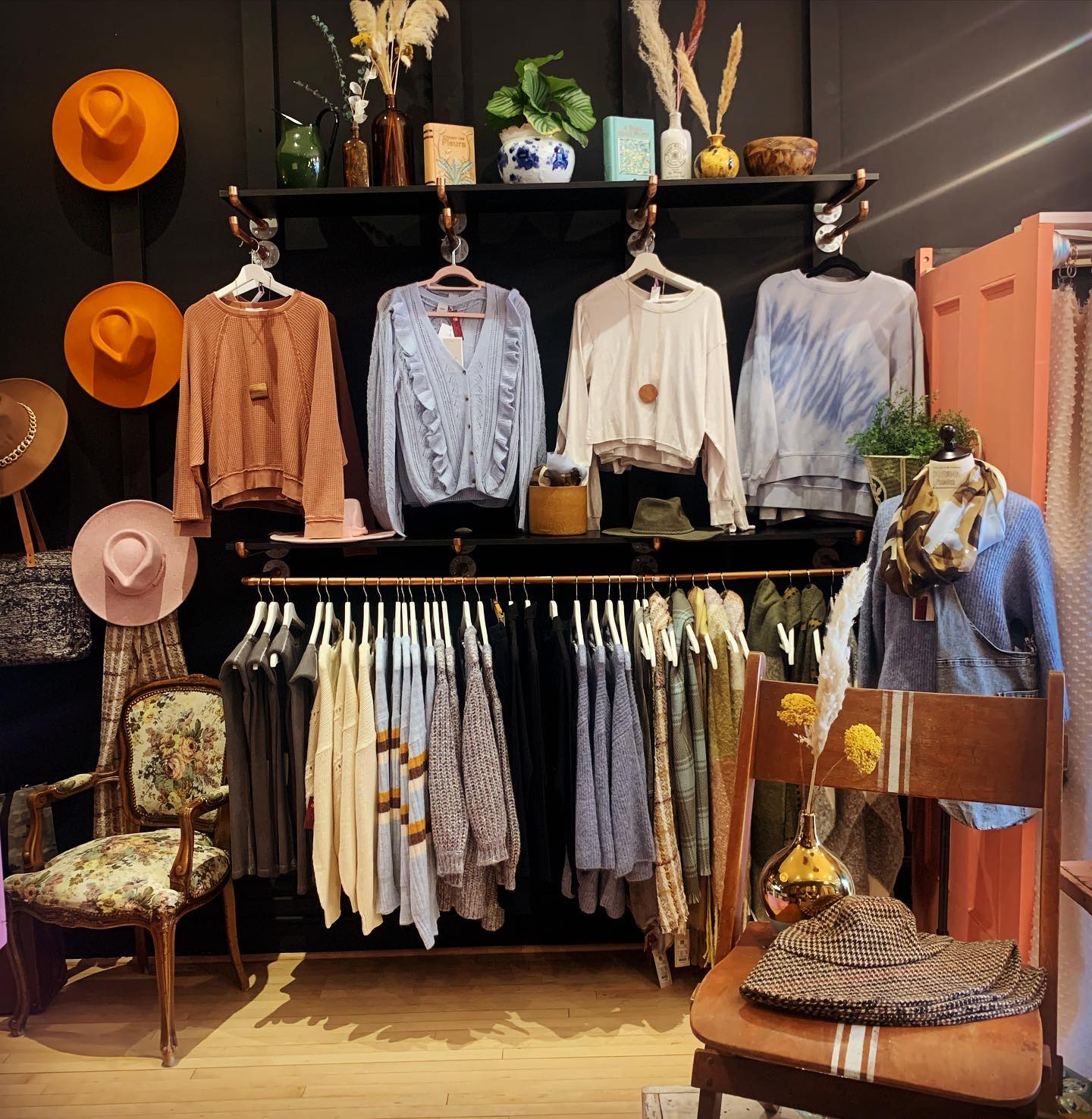 Teens who love trendy clothes will love Sodapop & Marigolds.
Families with younger kids will enjoy exploring the Happy Hippo Company which specializes in children's clothing, toys and more and also collaborates will other local businesses and creators for fun events both private and public!
Are you a music-loving fam? How about video games and movies? The Record Works is located just a few stores down from Happy Hippo Co. and is stocked FULL of new and used vinyl, video games, DVDs and more.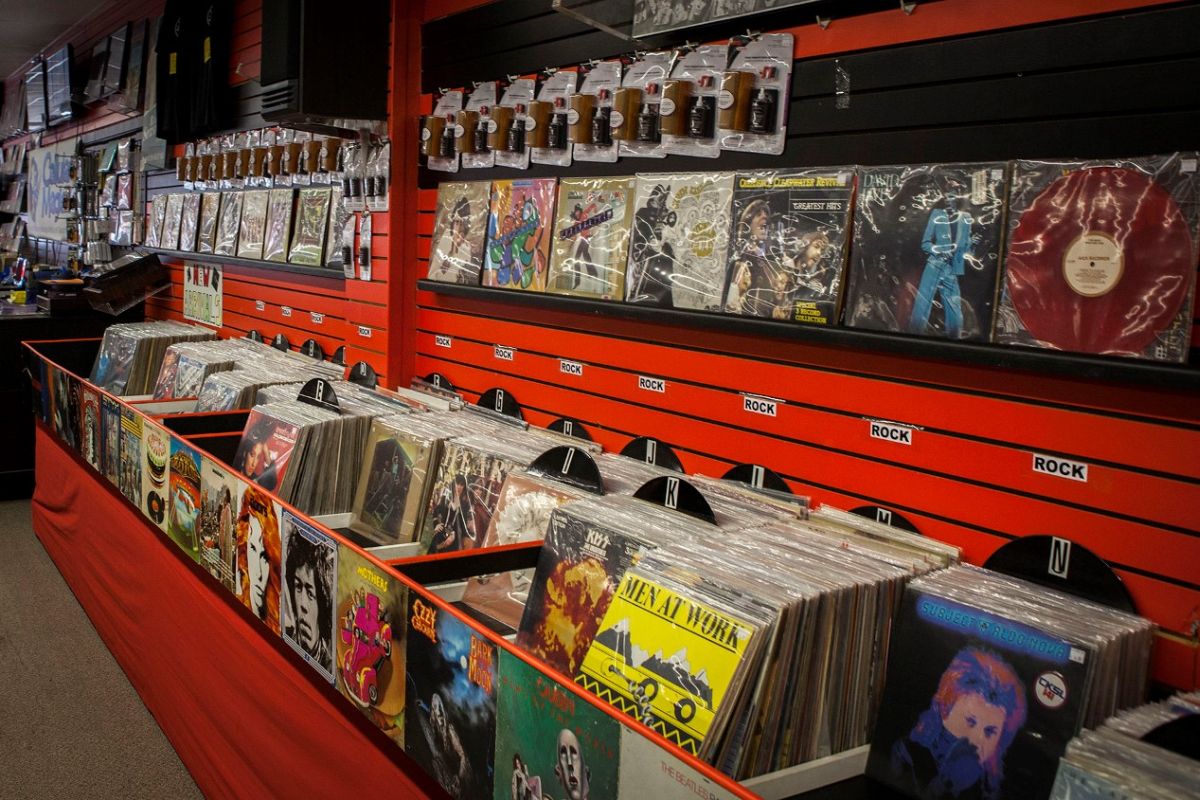 Have a green living family member? Stock up on environmentally conscious products and refillable goodness at Jarful Refillery. From refillable shampoo and laundry detergent to reusable paper towels and so much more, you'll find it here.
See you soon!
We can't wait to see you out and about in Woodstock. Looking for something specific? Be sure to reach out to us at tourism@oxfordcounty.ca!
I'm looking for a low-key accommodation as I'm travelling with kids. Where should I stay?
Are there any kid-friendly experiences in Oxford County?
I'm still overwhelmed by the info. Can you help me plan my trip?
Absolutely! We're in the office Monday-Friday between 8 am and 4 pm.
Send us an email
and try to give us a week's notice before your trip if possible.