Louie's Pizza & Pasta
Home of the Big Ass Panzerotti, Louie's is known for their hearty servings, laid back atmosphere and nostalgic decor. With a great menu of comfort foods, you won't leave hungry. Visit Louie's for deep fried cheese curds with house marinara sauce (beer bathed deep fried curds), Gunn's Hill Charcuterie or Steak 'Queso'-dillia using Local Dairy. You will want to stay and order a main.
Breakfast, lunch, dinner & take-out. Poutine specialties, gourmet pizza & pasta, quesadillas, unique burgers & dogs & more. Check out their daily specials. Get a local taste by ordering their deep fried Gunn's Hill cheese curds or a dish using Local Dairy's oaxaca cheese.
Patio Hours: Wednesday-Saturday 11:00am-9:00pm, Sunday-Tuesday 11:00am-8:00pm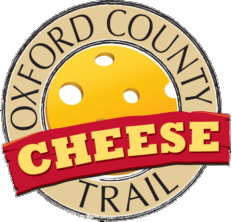 Cheese Trail Offer: Deep Fried Cheese Curds on House Marinara
Contact Information
Restaurant: 519-485-0075 Take Out: 519-485-4441
440 Bell St, Ingersoll N5C 2P6
Sun-Tues: 11am-8pm, Wed-Sat: 11am-9pm