The Olde Bakery Café
The Olde Bakery Cafe offers breakfast, lunch, decadent desserts, olde fashioned baking, custom cakes, specialty coffees/ teas in a cozy warm atmosphere. Gluten free baking is also available prepared in a separate designated kitchen. Catering is available for small or larger groups.
Did you know that Olde Bakery Cafe is part of the Oxford County Cheese Trail? Stop in for breakfast or lunch for a Gunn's Hill All-day Breakast Sandwich, soups, sandwiches and decadent desserts. Check out their large assortment of loose leaf teas, tea accessories and locally roasted fair trade coffee. Olde Bakery Cafe is a great spot to linger over a latte or have lunch with friends.
Try the Mexican Caramel Latte, made with Cajeta (ka-het-a) goats milk caramel made in Ingersoll by Local Dairy Products.
Cozy, warm and inviting place to relax.
Hours: Mon - Wed: 10 am - 4 pm, Thurs- Fri: 9am - 5 pm, Sat: 9am - 4 pm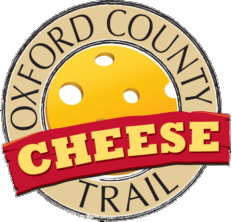 Cheese Trail Offer: Mexican Cajetta Latte, Gunn's Hill Breakfast Sandwich, and Crowdie Honey Danish
Contact Information
120 Thames St. S., Ingersoll