Patina's Gifts of Art & Craft
An amazing selection of handcrafted items - specializing in pottery, glass and Canadian art pieces, featuring over 100 artisans from across Canada and around the world. Ask owner Kathy Boyd to provide a tour of the pottery available on site. Among the collections you will find brie bakers, pate dishes and cheese platters so you can serve Oxford County cheese with style.
Conveniently located on the main street of Ingersoll, you can easily spend hours at Patina's, exploring for wonderful discoveries. There is free parking at both the front and rear entrances to the store. Find out for yourself why people come back to Patina's time and again. Expect the unusual.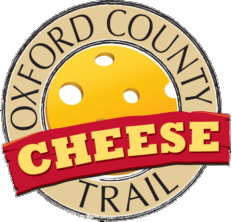 Cheese Trail Offer: Brie Bakers, Cheese Platters, Gourmet Cheese Ball Mixes & Condiments
Contact Information
112 Thames St. S., Ingersoll
Tue-Sat: 11 am - 4 pm Closed Sun-Mon