Bright Cheese and Butter Manufacturing Co. Ltd.
Bright Cheese and Butter dates back to 1874 when a group of local farmers used their surplus milk to create a cheese factory with an emphasis on cheddar. By the 20th century, Bright Cheese had grown and so had the Canadian cheddar market which had become Canada's number two export and led to the establishment of 1,242 cheddar factories in Ontario. Over 145 years later they are still producing award winning cheeses at their 1800s factory in Bright Ontario. Aged cheddars, asiago, colby, monteray jack, feta, havarti, speciality flavours and of course curds are available in their shops.
Canada's Oldest Registered Independent Cheese Company and Crafters of Award Winning Cheese! Visit our factory location to sample some today.
Products:
Fresh curds
Naturally aged cheddars
Flavoured bricks
All cheese is 100% Canadian Milk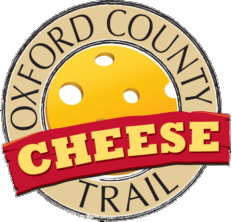 Cheese Trail Offer: Samples & Shop
Contact Information
retail@brightcheeseandbutter.com
816503 County Rd 22, Bright
Monday – Wednesday 9-4, Thursday and Friday 9-6, Saturday 9-4