Culture Lovers: Can't-miss galleries, museums and more in Oxford
For culture lovers, enjoying the arts is a way of life. Whether you love live theatre or music, you're a history buff or you can't wait to check out the latest exhibit at a trendy art gallery, there is something for you nestled in Oxford's small towns. Read on for ways to enjoy all of the amazing cultural opportunities that Oxford has to offer.
If you're a history buff...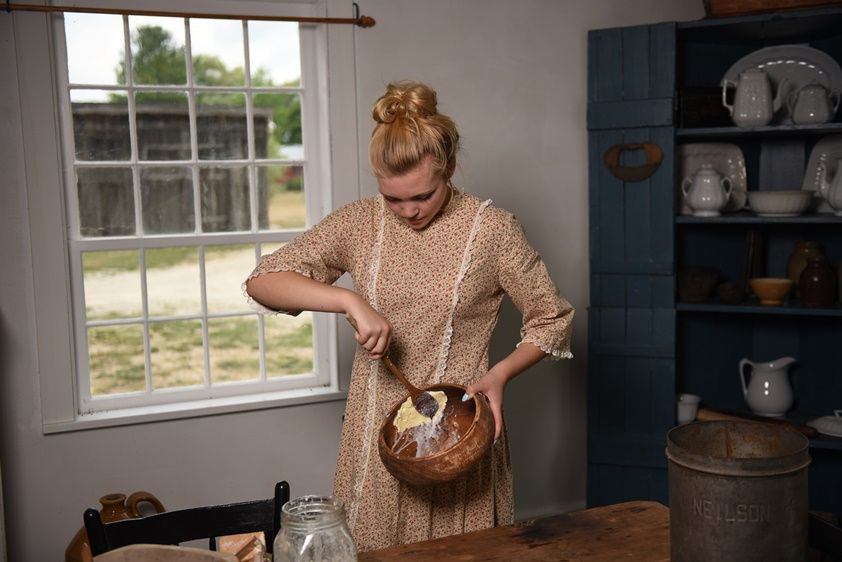 If you're a history buff than have we got the stories for you! Our small towns are littered with histories of all kinds. Here are a few of the cool spots you might enjoy.
Our Museums
Oxford is home to several museums including two National Historic Sites (NHS). In Tillsonburg, visitors to Annandale NHS will learn the story of Edwin Delevan Tillson, the town's first mayor. Explore his 1880s mansion and former site of his model farm. This historic site was nationally designated as the country's best example of The Aesthetic Art Movements. Everywhere you look you'll see detail, colour and more! In Woodstock, learn the treacherous and triumphant stories of the city's past. Enjoy learning about how Woodstock citizens used to live all within the town's historic Town Hall. Also be sure to check out the museum's event calendar which features everything from escape rooms to hidden clue festivals (Sleuthstock) and more.
Those with a strong tie to the agricultural community will love exploring both the Ingersoll Cheese Museum and Norwich Museum. In Ingersoll, learn about the county's rich ties to dairy and cheese and an epic 7500lb wheel of cheese that was made right in Ingersoll. Heading to Norwich, learn more about dairy and apple crops plus the county's strong ties to Quaker heritage.
For those who love truly local histories, The Beachville, Platsville and Princeton museums provide great insights and tidbits into these stories. Did you know Beachville was the site of the first baseball game...ever?
Two Fascinating Cemeteries
Starting in 1829, escaped slaves and freed black people from the United States began immigrating to Otterville, a small town in Oxford County because of the local Quaker population. Becoming a strong part of the community, in 1856, The African Methodist Episcopal Church built the first black church in Oxford County (ontarioplaques.com) and a cemetery on the same site. While the church is now gone, the cemetery remains. The African Methodist Episcopal Cemetery (view map) makes for an interesting day exploring the history of black communities in Southwestern Ontario.
In Tillsonburg, the Pioneer Cemetery sits atop what citizens of the town call 'Graveyard Hill'. Many of Tillsonburg's earliest settlers, including the founding family are burried here as it was established in 1883. Extensive research and repair has been done by local historians to ensure the longevity of the cemetery. For a truly unique visit, contact Annandale NHS to find out when their next reenactment will be.
Tour Ontario Heritage Plaques
Get a taste for the real changemakers in Oxford County and enjoy a beautiful drive through the countryside to boot! There are Ontario Heritage Plaques through out the county but these blogs for exploring them in Woodstock and Norwich/Otterville should get you started!
Calling all lovers of live...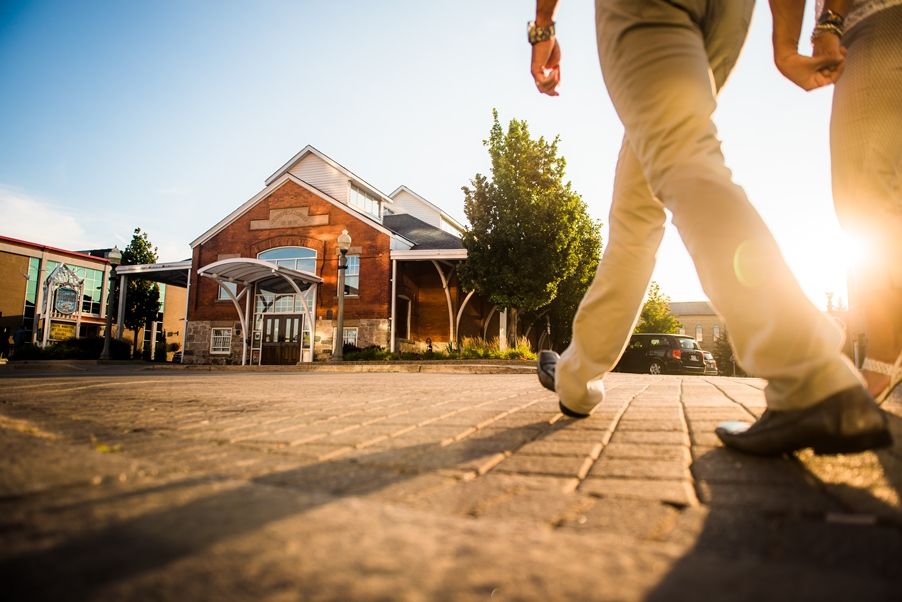 If live entertainment is your bag, there are loads of way to get your fix in Oxford. From amazing theatre to hidden music venues and choral societes there's loads to keep you laughing, crying and rocking out.
Live Music
There are so many ways to enjoy fantastic live music in Oxford. From brewery concerts to folk shows in a historic farm house, there's a venue you're bound to love. Want more? Check out this blog with 6 town and country music venues to check out in Oxford.
Performing Arts
You're never far from your next live performance in Oxford. WIth three theatres at your fingertips, you can explore a variety of performances during theatre season. In Woodstock, Theatre Woodstock brings the house down every year in historic Market Theatre (once home to Woodstock's historic farmers' market). In the county's south end, Theatre Tillsonburg delights their audience at Otter Valley Playhouse, home to a fantastic community theatre and epic summer camp. Finally in Ingersoll, Ingersoll Theatre of Performing Arts (or ITOPA as it's affectionately referred to) has been entertaining crowds since the 70s.
Choral Societies
If you love choral music, be enchanted by two choral societies in Ingersoll and Woodstock.
Festivals
Every year, signature events bring fantastic musical acts to the county. Most notably, Canterbury Folk Fest brings award-winning folk musicians into Ingersoll every year at their waste-free event. Past acts have included the likes of Garth Hudson and Natalie McMaster!
For those who want to rock, Cowapolooza, Art in Victoria Park and Woodstock Streetfest are fantastic options for fun in the sun music with acts like Colin James, Pavlo as well as local musicians.
Get Artsy in Oxford...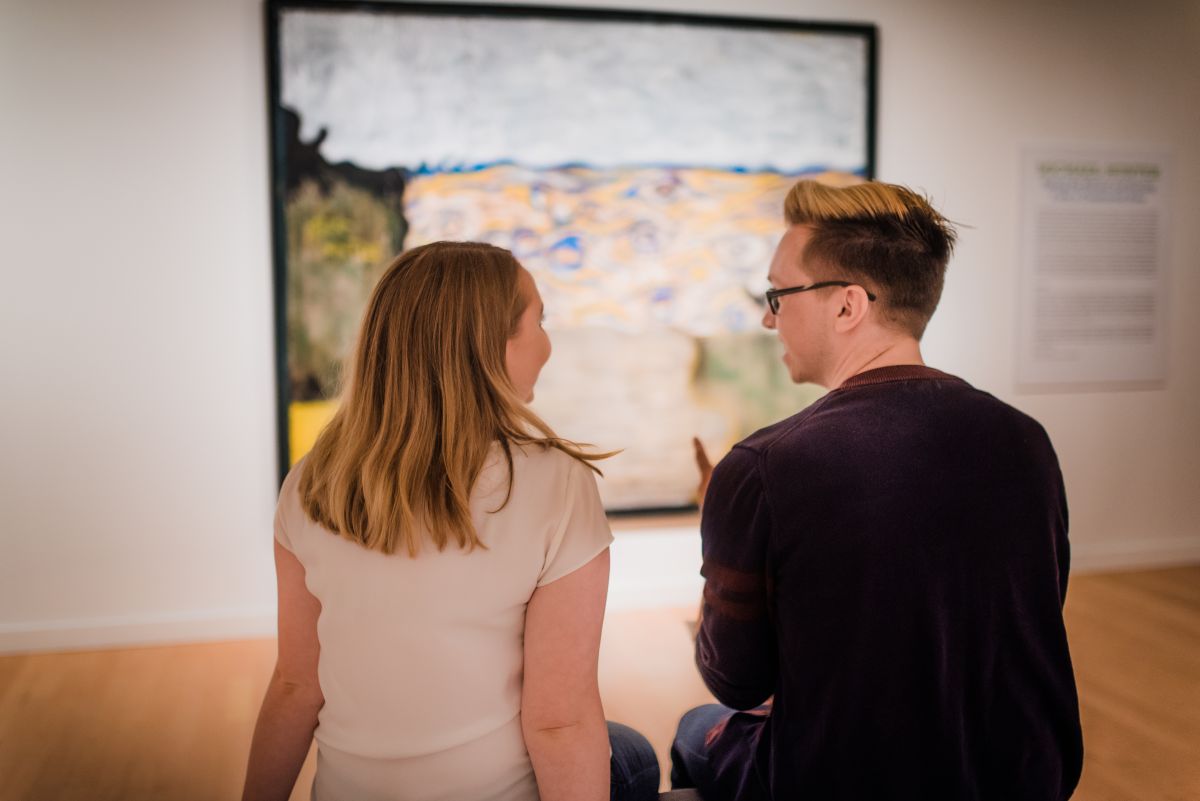 If you love to get your hands messy and get a little creative, there are some amazing opportunities for you in Oxford when you visit our local galleries and art shops.
The Galleries
Oxford is home to three main galleries in Woodstock, Ingersoll and Tillsonburg. The Woodstock Art Gallery is the county's largest municipal gallery, boasting three floors of local, national and international art. Step inside to see amazing works in all sorts of mediums and styles and exhibits that are changing all the time. Woodstock Art Gallery also hosts a number of courses in everything from printmaking to life drawing.
The Tillsonburg Station Arts Centre is lcoated inside two historic train station and boasts amazing pieces by local and provincial artists. With seven in-house groups, there are plenty of spaces to fit your own talents in at the gallery. Not sure what you like? Their amazing array of classes will help you find your artsy niche.
In Ingersoll, The Ingersoll Creative Arts Centre (I.C.A.C.) is the perfect hub for inspiration. Nestled along scenic Halls Creek, I.C.A.C. is home to several artist groups, classes and fun events through out the year. Learn to raiku fire pottery, check out their inhouse gallery and a gift shop boasting local artisnal goods made by the artists who frequent the centre.
The Shops
If you're a quilter, you'll love Cherished Pieces in Tillsonburg and Country Patchworks. Both offer both classes and supplies by the boat load. Browse beautiful fabrics, the latest tools and more in these shops that really bring colour to life!
Experiences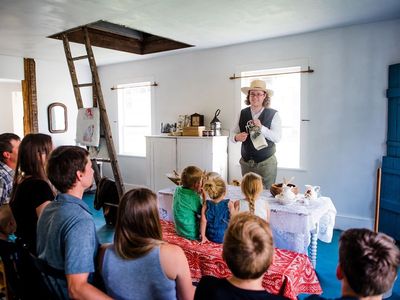 Churn Your Own Butter at Norwich Museum Dates go live in summer months or book a private experience. In...