Fall Flavour Day Trips in Oxford County
As the leaves transform into a tapestry of reds, oranges, and yellows, the air becomes fragrant with the aroma of fallen leaves and earthy scents. It's a time to savor the cozy comforts of life, from wrapping yourself in soft blankets to indulging in the heartwarming flavors that define the season like pumpkin, apple, and cinnamon. Break out your plaids and ponchos for a nostalgic romp exploring the many local fall flavours and experiences across Oxford County.
To keep your drive time brief, we have gathered up a mix of fun fall themed flavours and activities for Woodstock, Tillsonburg, Ingersoll and Embro areas. If you would like help planning your trip our team is just an e-mail away!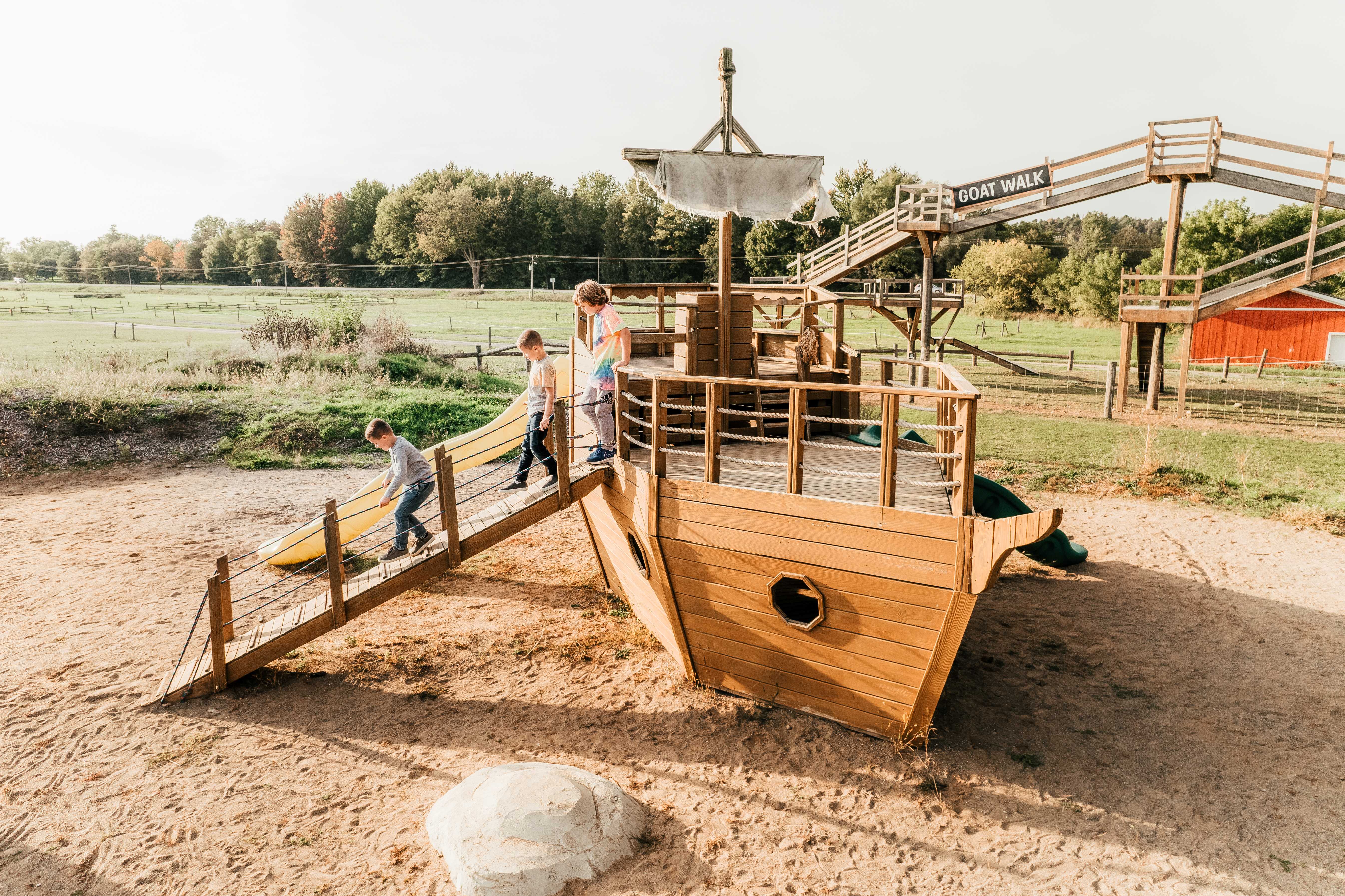 Skip Ahead:
Woodstock
Eats, Treats, and Drinks:
Beantown Coffee Co: Fall beverages including cold brew pumpkin coffee perfect with a scone.
Whisk & Roll Bakery: Loaves, brownies, tarts, and delicious pies. Weekdays try their fresh bread made sandwiches and soup to go.

Dee-Lights Bakery: Get a gourmet meal to-go; soups, paninis, & dinners. Fulfill your sweet tooth with their pies, cakes, and cupcakes.
Shop & Explore:
Nearby North:
Terra Nova Nordic Spa: Soak up the crisp air and sun at a Nordic Spa. Soak in the warm water or take a cold plunge. Choose from three outdoor saunas or the steam room. Walk across the grounds to relax in the geodesic dome or around a campfire. Make a day of it booking a spa treatment or dining in the café.

Thames River Melons: Pumpkin picking, apple picking, corn maze, large-pumpkin wall display (great photo-op), pumpkin pie milkshake, hot apple cider, and a variety of other fall-flavoured foods throughout the fall.

Udderly Ridiculous Farm Life: Pumpkin spice ice cream and endless farm fun. Say hi to the goats, highland cows, and alpacas for us.
Snyder's Family Farm: Stop by the bakery, pumpkin patch, and gift shop or get tickets for a full day of family farm amusement from stage shows, playgrounds and wagon rides. Private campfires with food and beverage service also available (book here). If you like the spooky side of Halloween get tickets to their sister on site attraction Fear Farm.
Nearby South:
Berrylicious Fruit Farm: Berry picking into September, a large variety of fall pumpkins, corn stalks, and gourds for fall décor.

Oxford Honey & Supplies: Have you tried Cinnamon honey? We highly recommend slathering it on your morning toast or added to tea.
Wild Comfort Body Care: Pamper yourself with skin care in fall scents like cinnamint or honey and oat. Book the soap felting experience for $10 a person.
Fall Colour Walk:
In the city try Roth Park's linear trail along the Pittock Reservoir. Just 5 minutes south of Woodstock check out Trillium Woods (short easy walk for families) with the bonus stop of Jakeman's Maple Farm across the road. For a longer walk visit Chesney Wilderness Area Trail just north of Thames River Melons.
Where to stay in Woodstock:
There are several options for overnights in Woodstock. For Camping Pittock Conservation Area and Willow Lake are just north of town. Hotels in Woodstock include the Holiday Inn Express (indoor pool & slide), Best Western Plus (indoor pool) and Quality Inn & Suites. Where to stay in Oxford.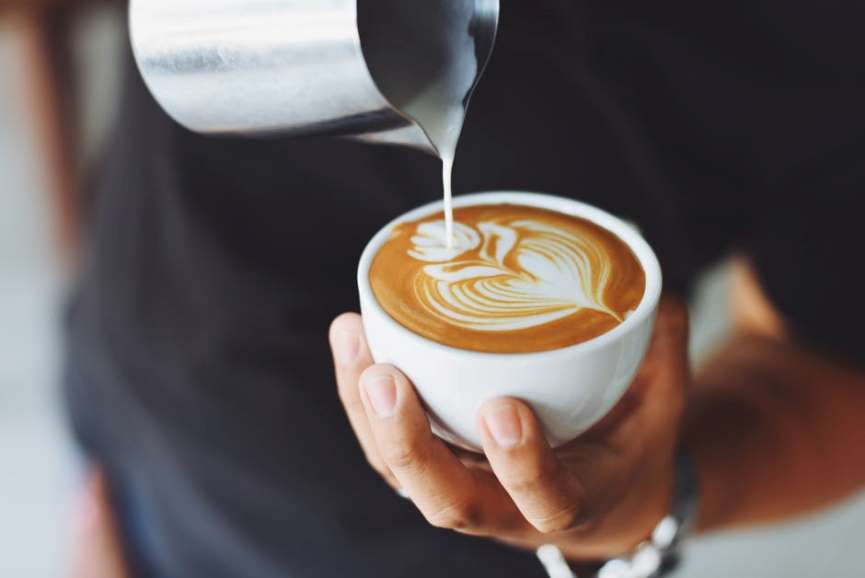 Ingersoll
Eats, Treats, & Drinks:
The Olde Bakery Café: Every month there is a new seasonal menu for this iconic café known for fresh soups, sandwiches, and desserts. Be sure to enjoy a specialty coffee and a fall treat like pumpkin pie, pumpkin donuts, scones, or biscotti.

Rose and Daffodil: A popular bakery for fresh baked bread, sweet treats, and local ingredients. They also offer an extensive line of heat and serve hearty meals like quiche and meat pies.

Wine Cellar & Cheese Shop: A gourmet food/cheese shop that can dress up your charcuterie board. Check out their Fog Hat Smokers to add woodsy flavours to your next cocktail.
Shop & Explore:
Nearby North:
Fleming Farms: Unique varieties of pumpkins, squash, and corn stalks to decorate your home. Watch their social media for their annual fall photo day with pumpkins and their vintage red farm truck.

Turner's Farm Market: A farm market full of produce, eggs, and dairy products. Choose the perfect pumpkin, baking squash or fall flowers from mums to perennials.

McCully's Fall Farm: Farm bakery, fresh produce, and meats from their farm. Families can enjoy their fall festival with a corn maze, and simple farm fun. We highly recommend their butter tarts!
Nearby South
Fall Colour Walk:
In town, walk from the Museum to downtown Ingersoll (2km, 1 way) along the Thomas Ingersoll Scenic Trail. South of Town, visit the Lawson Tract (½ way to Tillsonburg) managed by the Ingersoll Nature Club.
Where to stay in Ingersoll:
There are several options for overnights in Ingersoll including overnight RV camping in Heritage Park (behind the Ingersoll Museum), the Lofts at 147 (downtown air bnb) the Comfort Inn (indoor pool) and the iconic "Ontario's Finest" Elmhurst Inn and Spa. Where to stay in Oxford.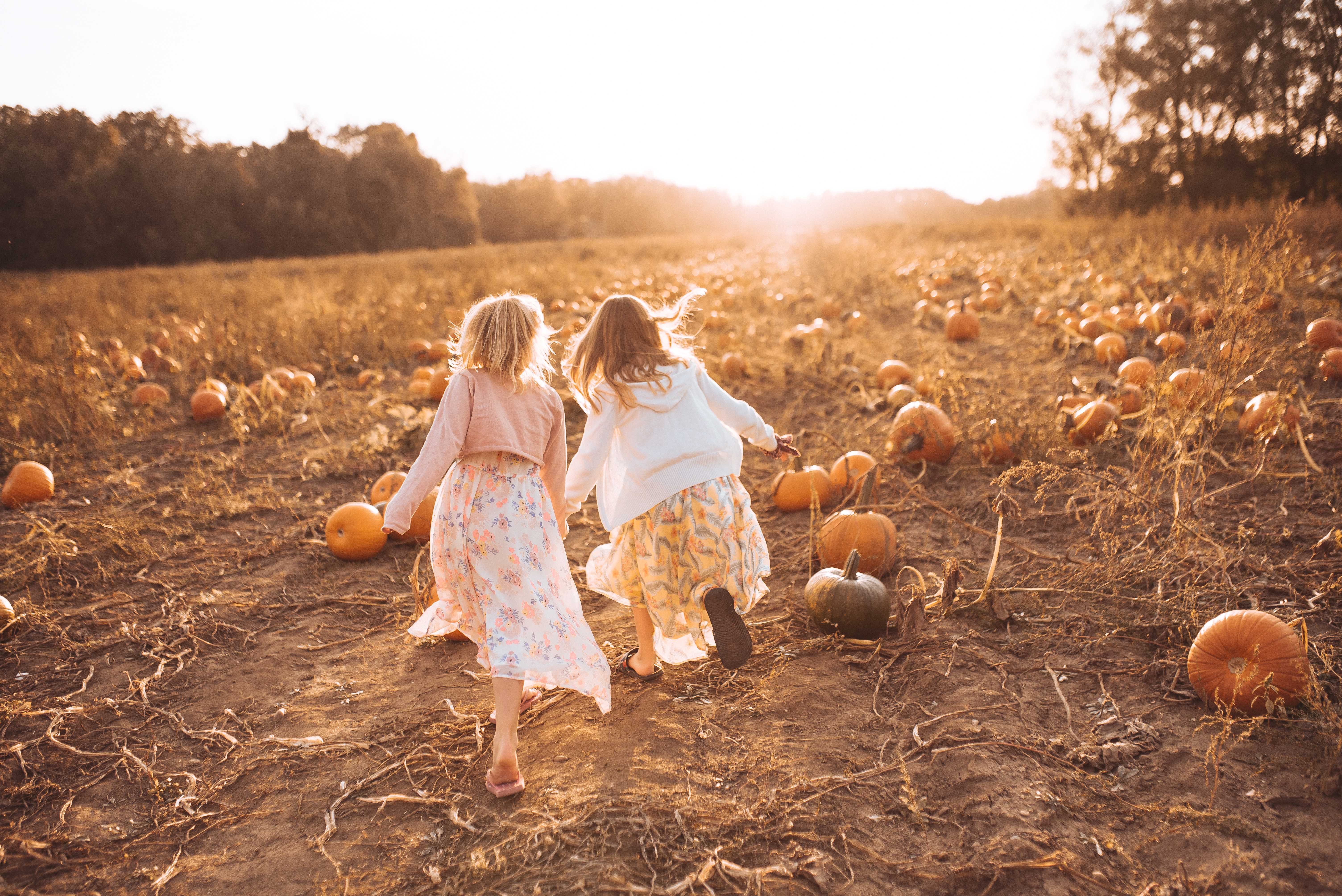 Tillsonburg
Eats, Treats, & Drinks:
Nectar Tillsonburg: Breakfast through dinner find fall flavours like apples and cinnamon. Finish your meal off with a decadent Apple Pie Tea Latte and a slide of their traditional Dutch apple pie.
Indigo Lounge Wellness & Eatery: Flavours of Chai, squash and sweet potato fill the menu with fall flavours. For a beverage enjoy the apple Cinnamon & Turmeric Latte with Almond Milk.

Special Occasion Cakes: Enjoy one of the many delectable beverages; milkshakes made with Shaw's Ice Cream, boba (bubble) teas, iced coffee, lattes, matcha, coffee and tea. Hungry? Grab a sandwich (a small variety of gluten free options are available).

The Mill: Enjoy the creekside fall colour views from the patio or their dining room. This restaurant prides itself on sourcing local, so enjoy the produce of the season.
Shop & Explore:
Nearby North:
Bre's Fresh Market: Visit the goats and grab your pumpkins, corn, local produce, baked goods, cheese, meat, and more.

Coyle's Country Store: An iconic shop known for baking supplies, fresh roasted nuts, home décor and fresh homemade fudge. Try their new warm cinnamon roasted nuts.

Binnendyk Orchard: Fresh apples, cider, squash, pumpkins, honey, and vegetables can be found at this orchard shop (right beside Coyle's Country store)
Red Dragon Dairy: Sheep's milk cheeses are meant to pair with fall flavours. Enjoy curds, Gruyere, Mozzarella and more. Be sure to purchase their cream cheese for your fall baking needs.

Orange Door Acres: Fresh eggs, pasture raised chicken and strawberries fill the shop shelves in addition to other speciality items. Plan those roasted chicken and curry dinners.
Fall Colour Walk:
The Trans Canada Trail winds its way through Tillsonburg offering plenty of trail opportunities. Participark is a 1.2 KM linear paved trail through a ravine with creek views, picnic spots and plenty of trees.
Where to Stay in Tillsonburg:
There are several options for overnights in Tillsonburg including the Mill with onsite restaurant, a historic stay at Seven Gables or the Howard Johnson. Where to stay in Oxford.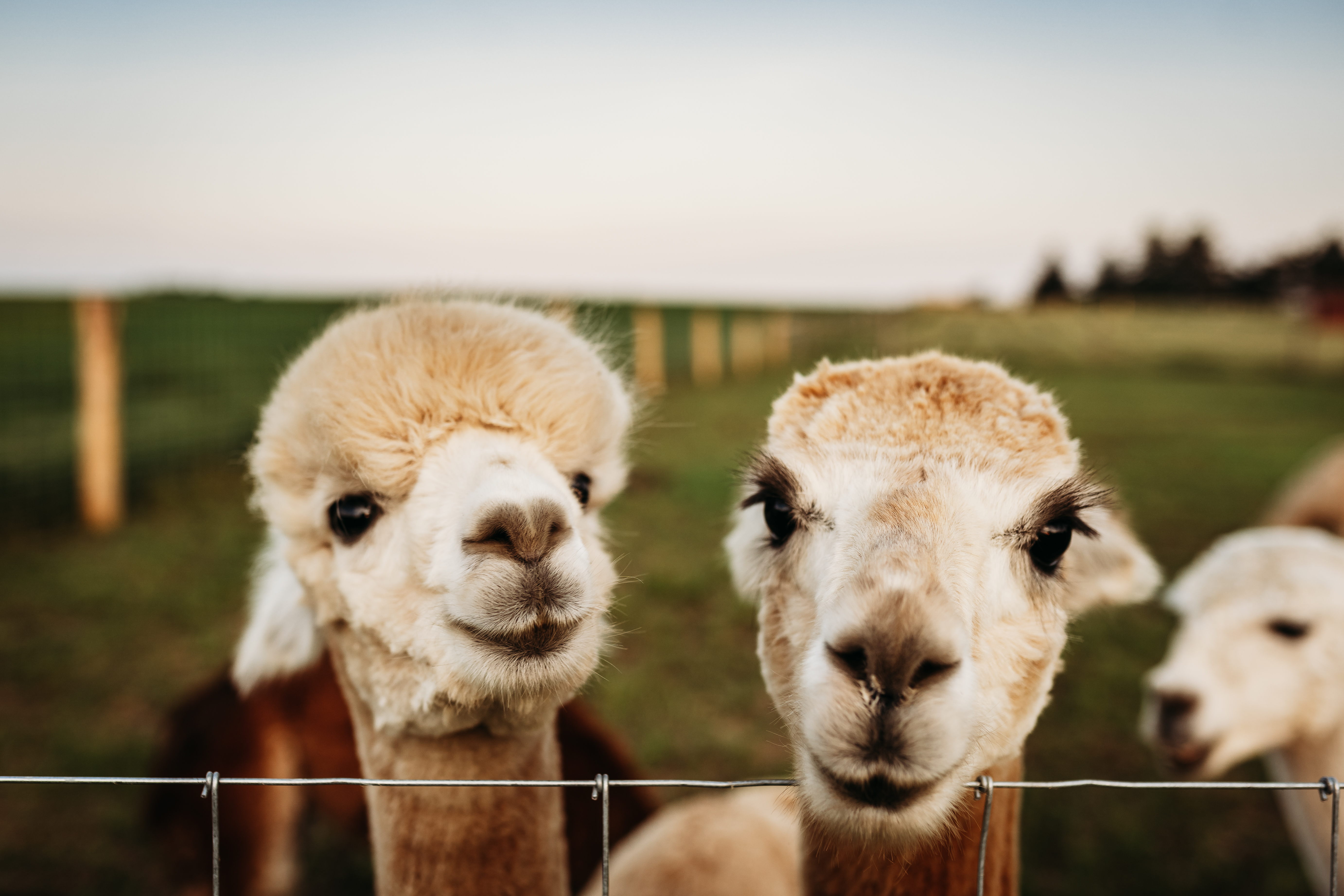 Embro:
Shop & Explore:
Kintore Coffee: Grab a fresh cup of coffee for the road, sip on some cold brew, or stay a while and cozy up with a good book.

Miedema's Meat Market: Apple Cinnamon Pork Sausage and Octoberfest Pork Sausage.
Workshop Supply: If you have a woodworker in your life, bring them here for inspiration and supplies.
Nearby North & West:
Braemar Farms Stand: A stop at this farm stand is the perfect opportunity to stock up on garlic for your hearty fall meals. Enjoy fresh, dried garlic, garlic scape salt and more.

Deep Purple Lavender Farm: While the lavender is finished blooming the shop is bustling with lavender infused self-care and food items like pumpkin Spice Lavender Fudge.
Fall Colour Walk:
Stop by the Harrington Mill Pond for a short hike with pond and historic mill views. For a longer walk or bike ride check out Wildwood Conservation Area.
Where to Stay in Embro Area:
Make the most of the fall colours. Enjoy the night stars by campfire at Wildwood Conservation Area or Happy Hills Resort. If you prefer to sleep with a cozy bed Spruce Lea Gatherings is the perfect rural getaway for family groups.