7 Romantic Reasons to Escape to Oxford this Winter
Oh, the weather outside might be frightful, but Oxford is so delightful this time of year. From amazing food to quiet country escapes and winter wonderlands, let's just say- we totally sleigh.
Discover Our Round-Up of Romantic Reasons to Visit Oxford this Winter
If you and your sweetheart are looking for a quiet winter escape, look no farther than our small towns. The list that follows is just the tip of the iceberg when it comes to all the reasons why you should pick Oxford for your winter getaway this holiday season.
1. Date Night Kicked Up a Notch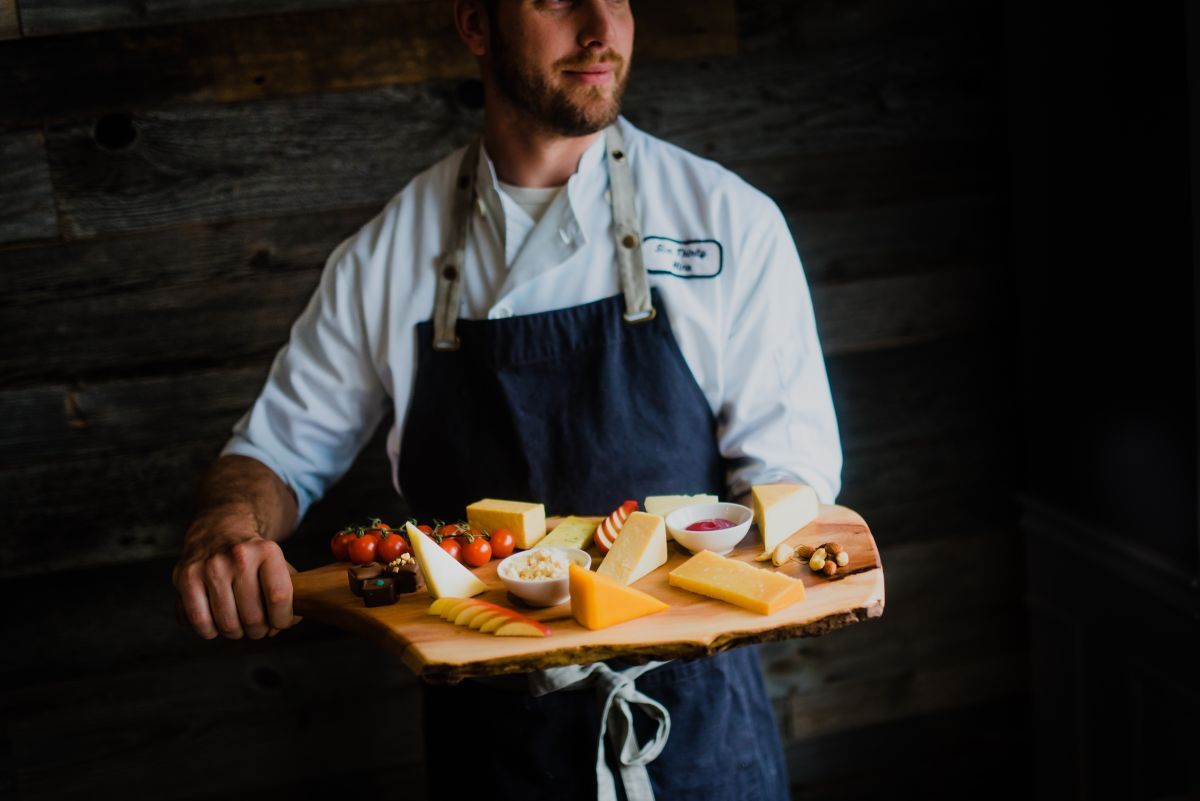 First and foremost, let's talk food. Here in Oxford, we believe that eating local is a choice to be in tune with the seasons and get the most flavour out of every bite. It should be no surprise then that we have a number of fantastic restaurants serving up delicious dishes to please even the pickiest of dates.
Cozy up in a pub for a laid-back hang, choose a spot that's a bit more decadent or find something in between. Our Oxford County restaurants are a great place to start thinking of your next date night adventure.
On top of all the amazing restaurants that you can eat at, our bakeries, chocolatiers, coffee shops and more have some amazing treats to try this time of year. Check out our delicious holiday treats bucket list for all the amazing things we're trying this holiday season. Grab some for your sweetheart and a couple for yourself too!
2. Romantic B&Bs and Inns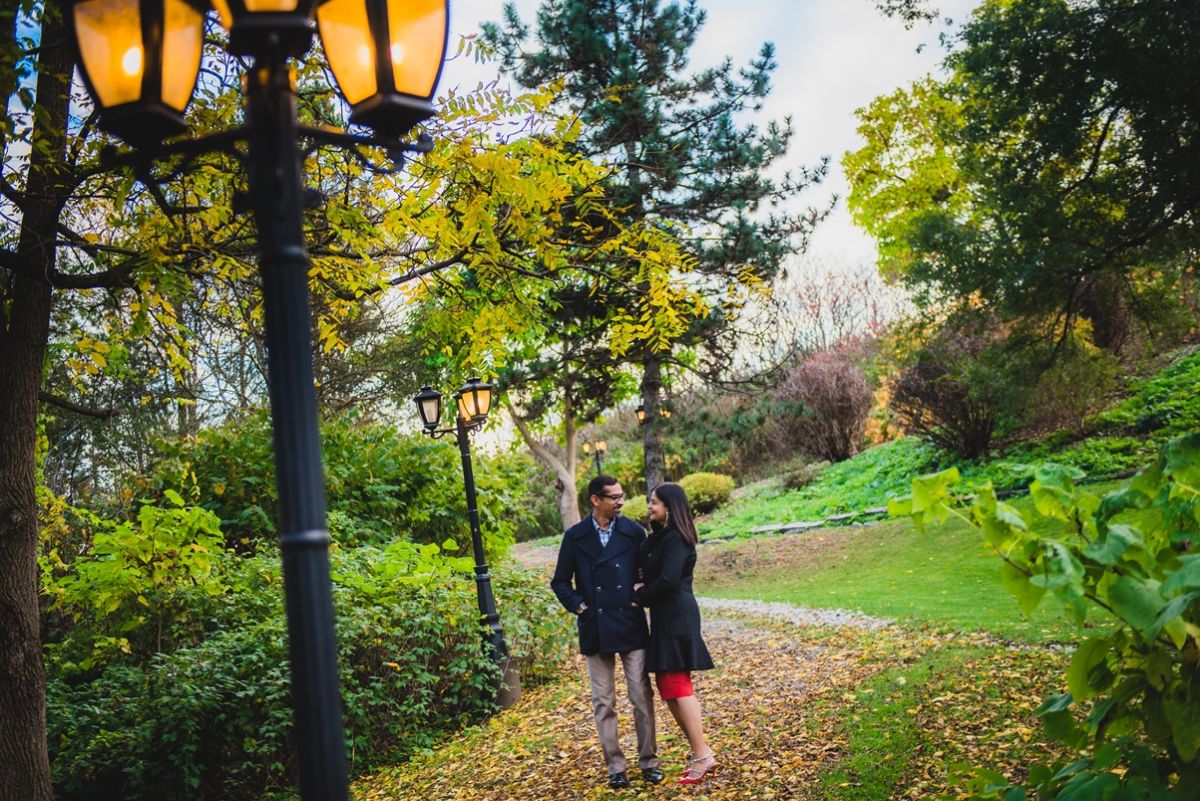 Cozy up at one of our charming B&Bs or inns this winter and take advantage of some great packages too! There's an accommodation to suit every couple's style.
The Elm Hurst Inn and Spa in Ingersoll is a member of Ontario's Finest and oozes relaxation. Enjoy their beautiful spa and historic rooms as well as some fantastic fine dining.
Seven Gables sits proudly atop a hill in Tillsonburg in a former Tillson estate. Completely restored, this B&B books up quickly so be sure to check it out.
Finally, along the back roads of Thamesford, Spruce Lea Gatherings boasts loads of space and a quiet getaway full of rural charm.
3. Ways to Get Outside Together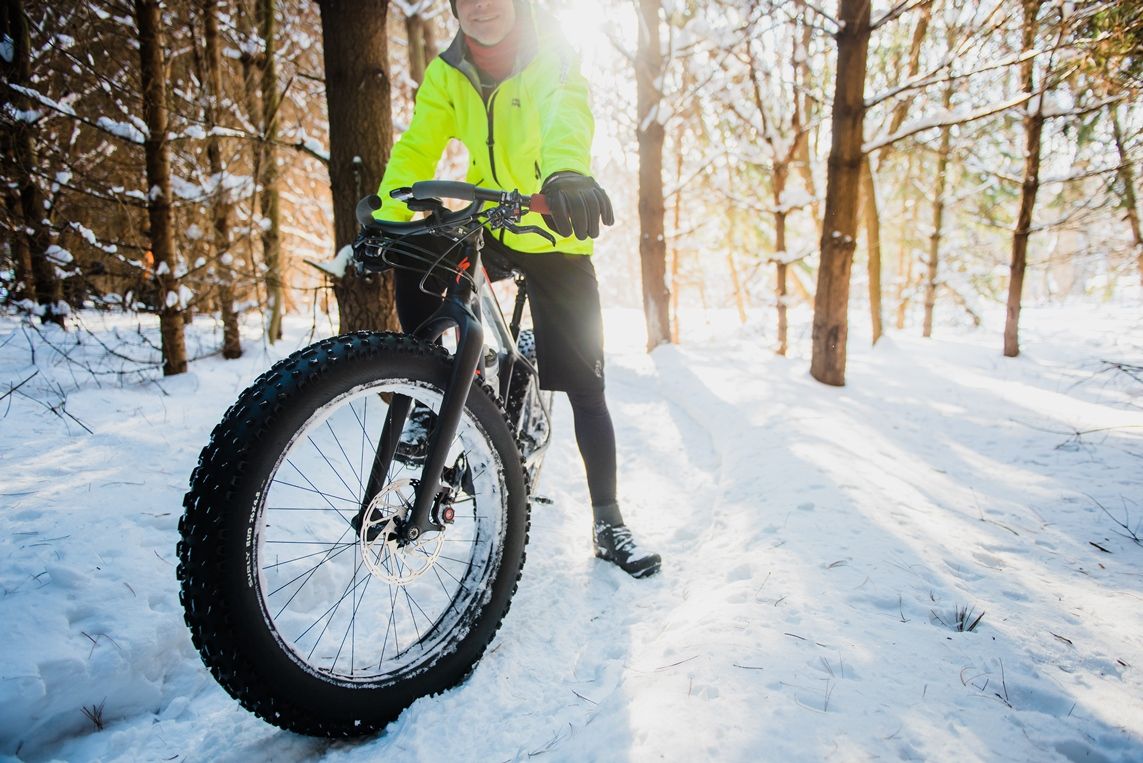 If you cower at the thought of going outdoors on a blustery and snowy afternoon, those days are far behind you. Oxford County has some amazing ways to keep warm and enjoy the season in the great outdoors.
Whether you're riding a fat bike through a snow-covered forest, huddled up beside a fire enjoying a s'more or chopping your own Christmas tree, there are so many ways to enjoy the crisp air and beauty of winter this year in Oxford.
4. Fantastic Holiday Shopping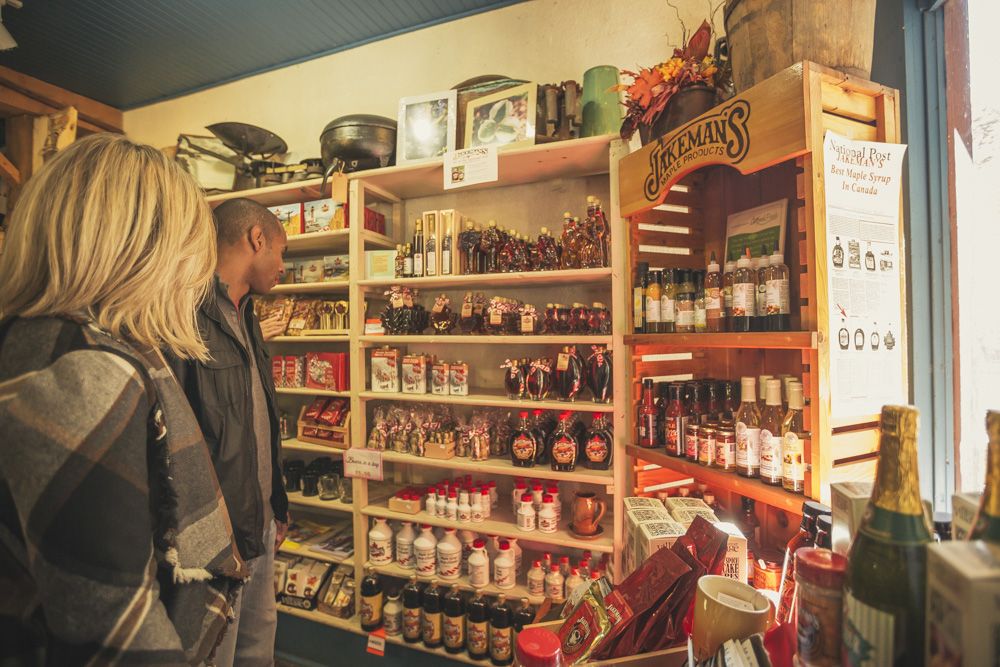 Wander in and out of our small town shops with your sweetie this winter to enjoy some holiday deals, unique finds and charming shop owners. You'll find everything from handcrafted goods, clothing and beautiful pottery to freshly tapped maple syrup and artisan chocolate.
Discover holiday shopping or let us do the work for you by checking out our 2021 Oxford Holiday Gift Guide.
5. Beautiful Exhibits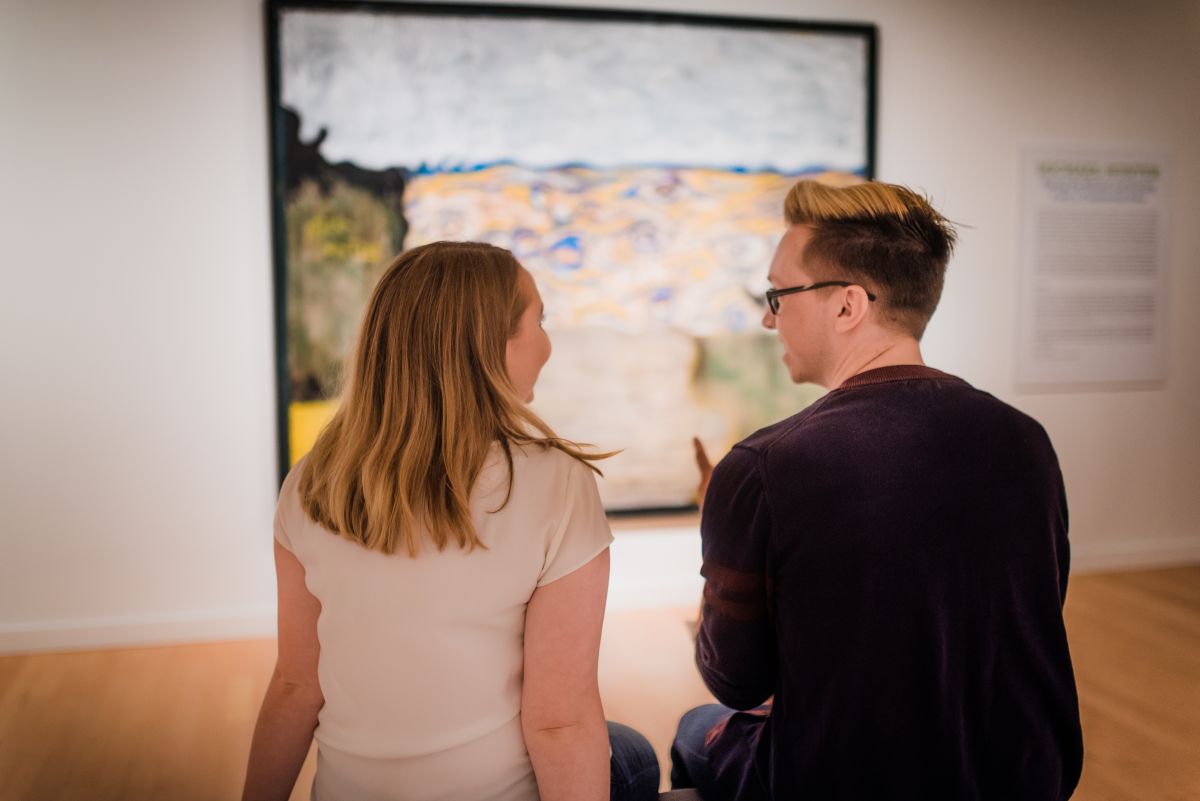 Oxford's museums and galleries are wonders to explore all year long but this winter, they're really rolling out all the stops if we do say so ourselves!
In Tillsonburg, both Annandale National Historic Site and The Tillsonburg Station Arts Centre are decked for the holidays and provide the perfect romantic outing. At Annandale House, enjoy a guided tour of the first floor which will be decorated to the nines for the holidays by a plucky group of enthusiastic volunteers (be sure to call ahead to book your appointment). On February 12th, 2023 the 'What's My Sign' Exhibit will open to the public featuring signs from the past that tell the story of local people, businesses, and schools. You'll love discovering all the treasures and beauty that awaits you inside the doors.
At The Station Arts Centre, they'll be hosting various programs in different mediums to pique the interest of the creative that is looking to get hands on. Shop the Baggage Room Artisan Gift Shop for gifts to fit all budgets including pottery, paintings, glassware, art cards, bags, scarves and more pottery, paintings, glassware, art cards, bags, scarves, and more from over 50 local makers.pottery, paintings, glassware, art cards, bags, scarves and more Stay tuned for announcements on upcoming exhibitions here.
6. Take a Holiday Workshop
Where: Makkink's Flower Farm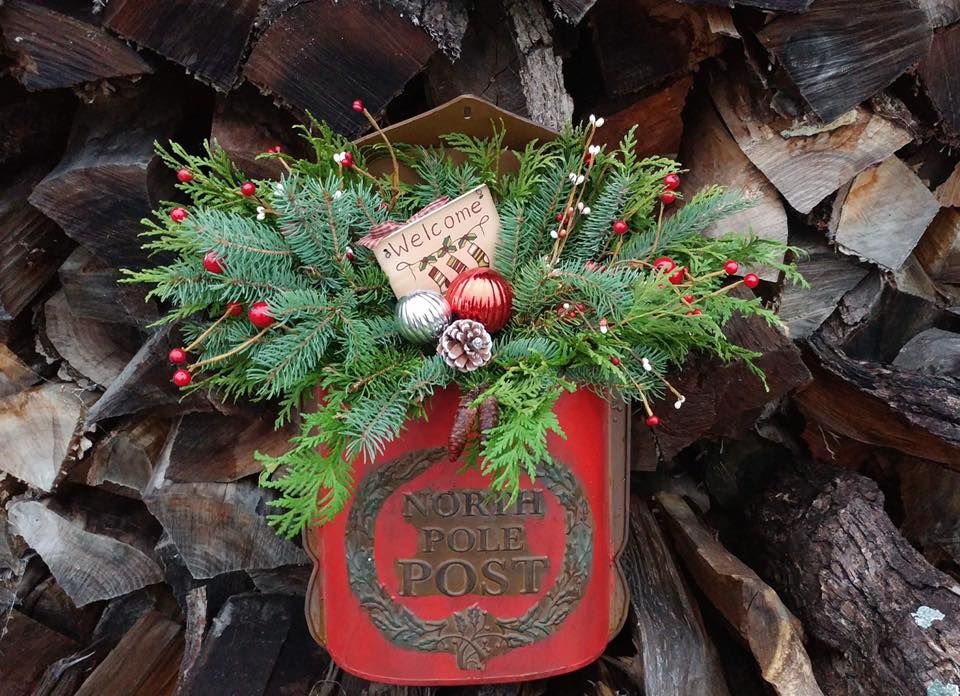 Get in the mood for the holiday season by creating your own decor in a workshop in Tillsonburg. At Makkink's Flower Farm you can sign up to create your own wreath, large urn, planters, hanging baskets and more. Enjoy crafting something spectacular for your home around a cozy fire as you enjoy a few treats!
7. Small Town Charm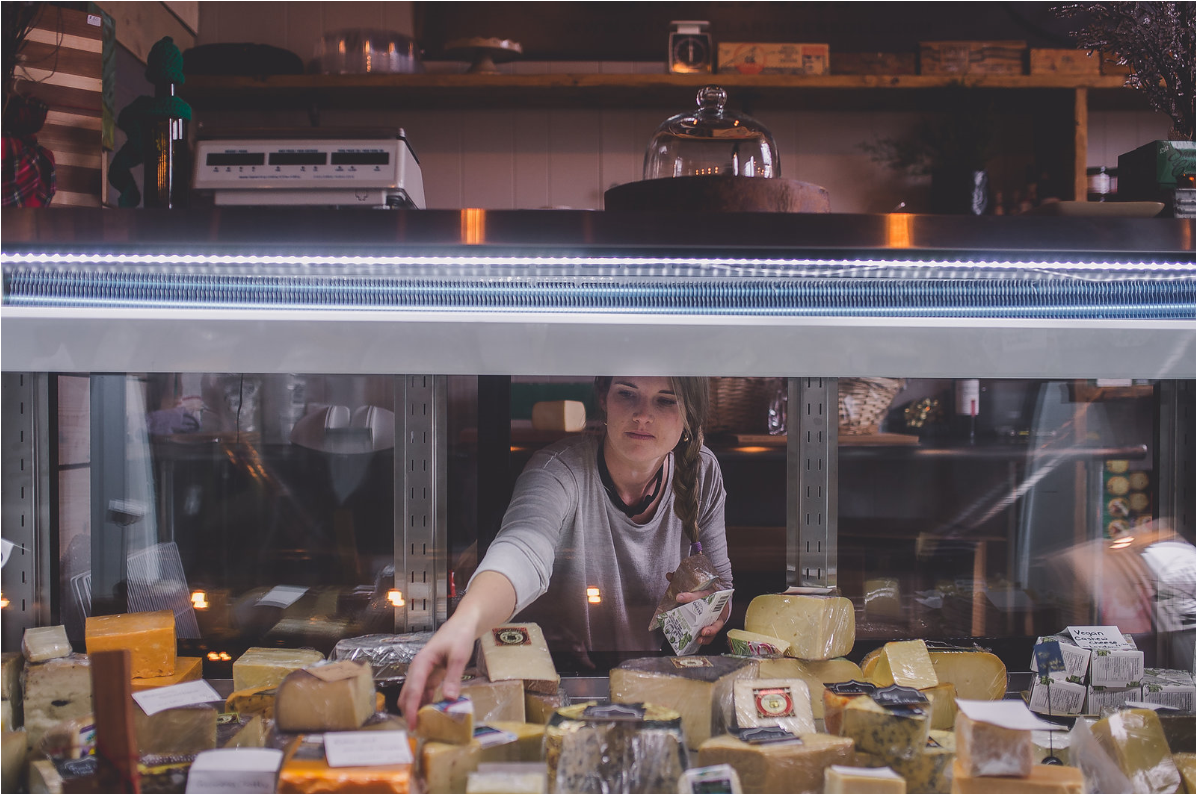 If you want to get to know a specific town in Oxford this holiday season, why not do it? In Woodstock, loads of holiday cheer and great food await you around every corner. In Tillsonburg, get your hands dirty with a holiday arrangement workshop or art class and perhaps a shopping spree. In Ingersoll, wander their fantastic lights displays and cozy up with a real hot chocolate downtown. Beyond those three major hubs, our smaller towns and villages offer cozy and quiet ways to spend time.