Orange Door Acres: Trading the city for the back roads to raise chicken the old school way
Local chicken in Oxford County
When Tim and Donna Norris moved to Oxford County, they thought they were moving to the middle of nowhere. What they found, was they were actually moving to the middle of everywhere.
This move to the back roads of the county in Mount Elgin brought a new appreciation for farm life to the couple and a new appreciation for what chicken should taste like to Oxford County. After raising their family in Cambridge, Tim and Donna came to Oxford once their kids had left (or as they say, "flown the coop"). They had always loved cooking and the outdoors, so this major life change was a great fit from the start.
Opening up Orange Door Acres in 2014, today Tim and Donna Norris offer a wonderful selection of raised-on-pasture without antibiotics, chicken alongside specialty rubs, spices and more.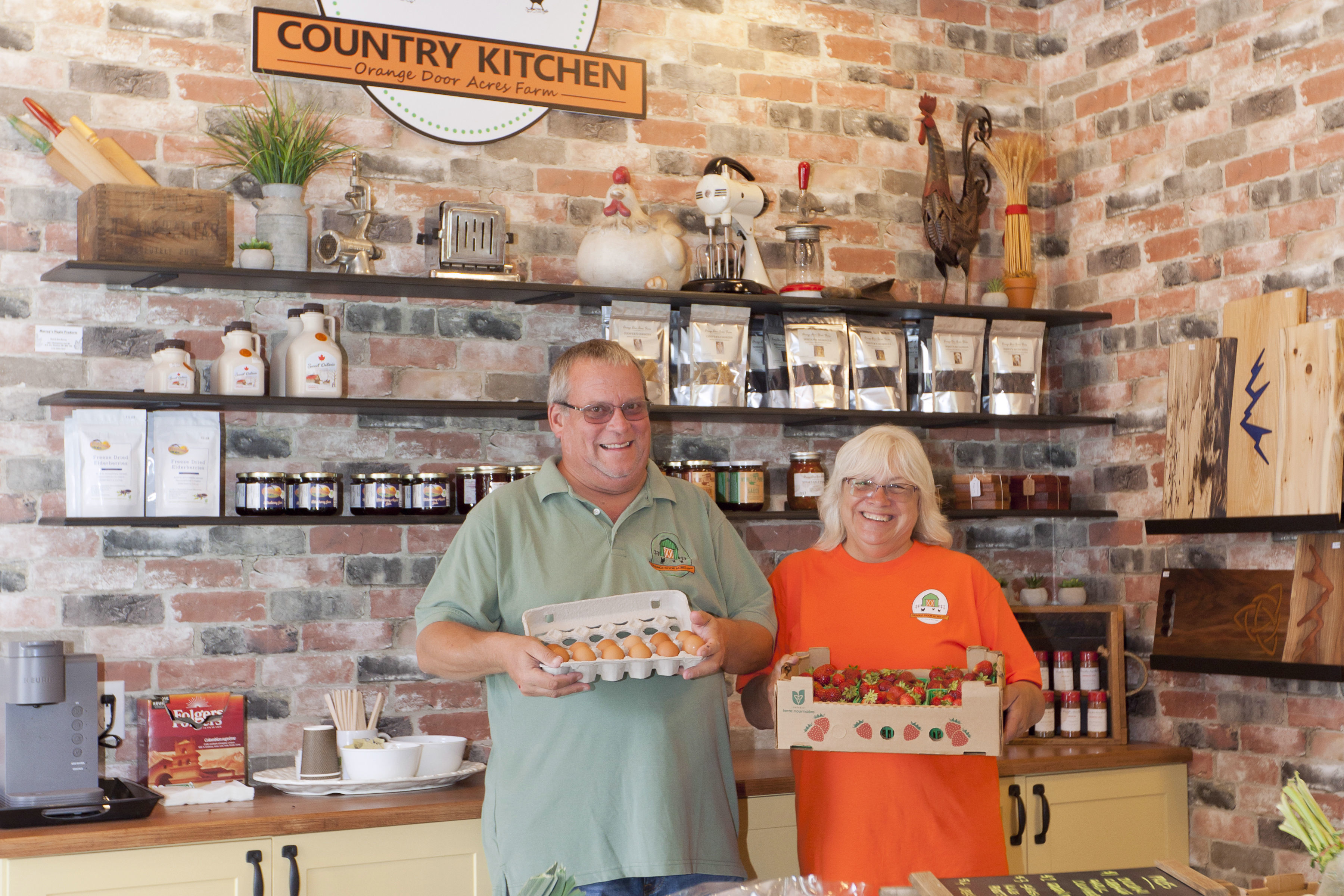 With the birds' welfare as their number one priority, Orange Door Acres is a place to learn about farm life and stock up on delicious meat. Additionally, they've discovered other local producers and farms in the area specializing in everything from sweetcorn and strawberries to freshly-cut flowers, pork and more.
They partner on local tours, sell their meat in their markets and so much more.
See what they meant about the middle of everywhere?
Read on and learn more about Tim and Donna's business. Want to skip ahead? No worries.
The Chicken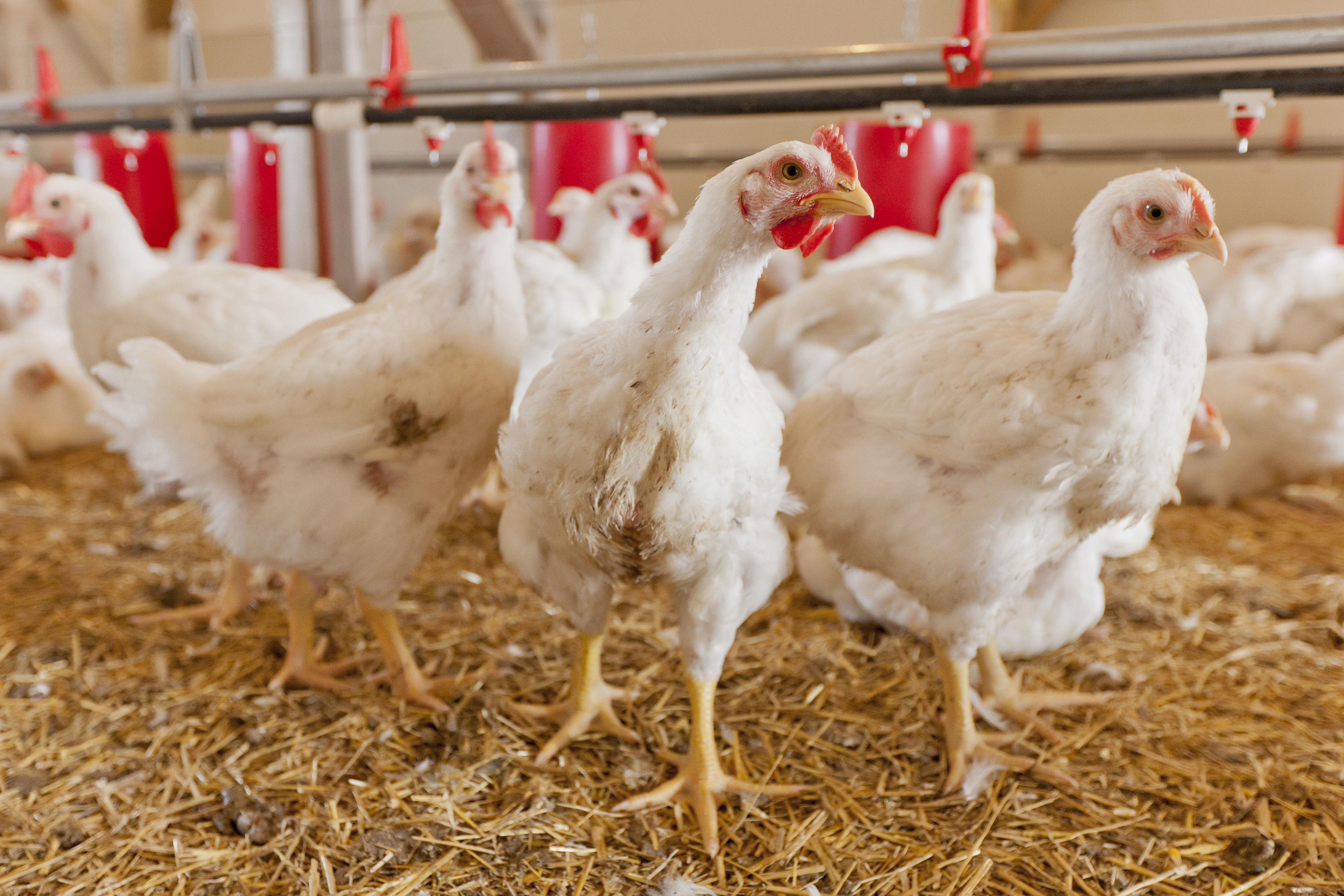 Orange Door Acres started as part of the Chicken Farmers of Ontario's Family Food Program. Raising 20 chickens in their first year to rave reviews from friends and family, Tim and Donna continued to expand their brood each year.
In 2017, Orange Door Acres switched over to the Artisanal Chicken Program which allows them to raise up to 3000 birds (they currently raise about 2500).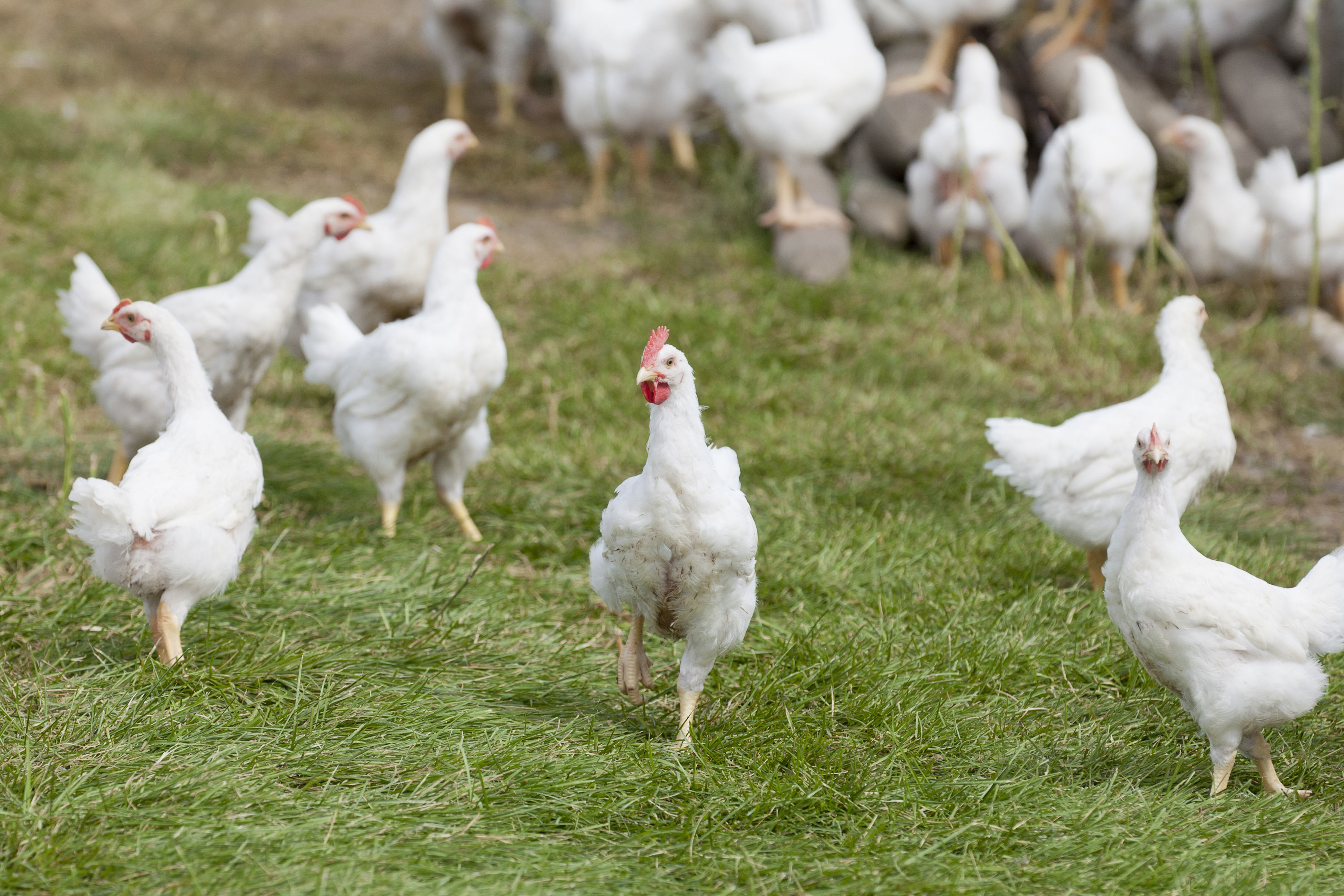 Making major modifications to the barn to ensure the chickens had enough space to move freely, the chickens at Orange Door Acres now enjoy ample barn space as well as a large outdoor pen to feast on fresh bugs and to run in the grass every single day.
The Farm and Local Love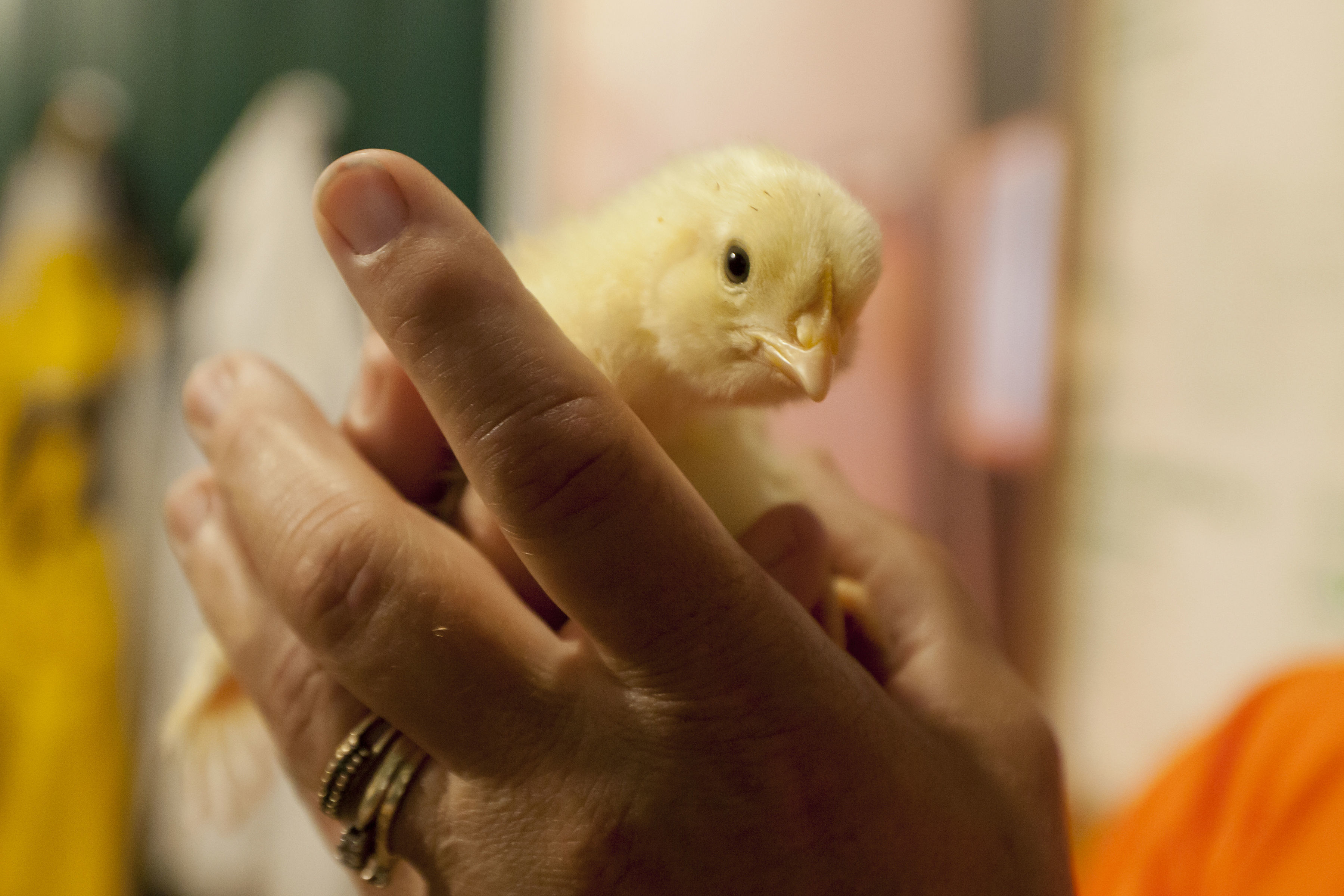 Being a part of the Artisanal Chicken Program allowed Tim and Donna to become more easily accessible in their community! Now able to sell directly to consumers at their farm store as well as at various retail locations, it wasn't long before Orange Door Acres became a local fav at markets and farm stands.
Today, you can find Tim and Donna selling their artisanal chicken at Bre's Fresh Market in Ostrander, as well as at weekly farmers markets in Simcoe and Tillsonburg in addition to their newly expanded farm store.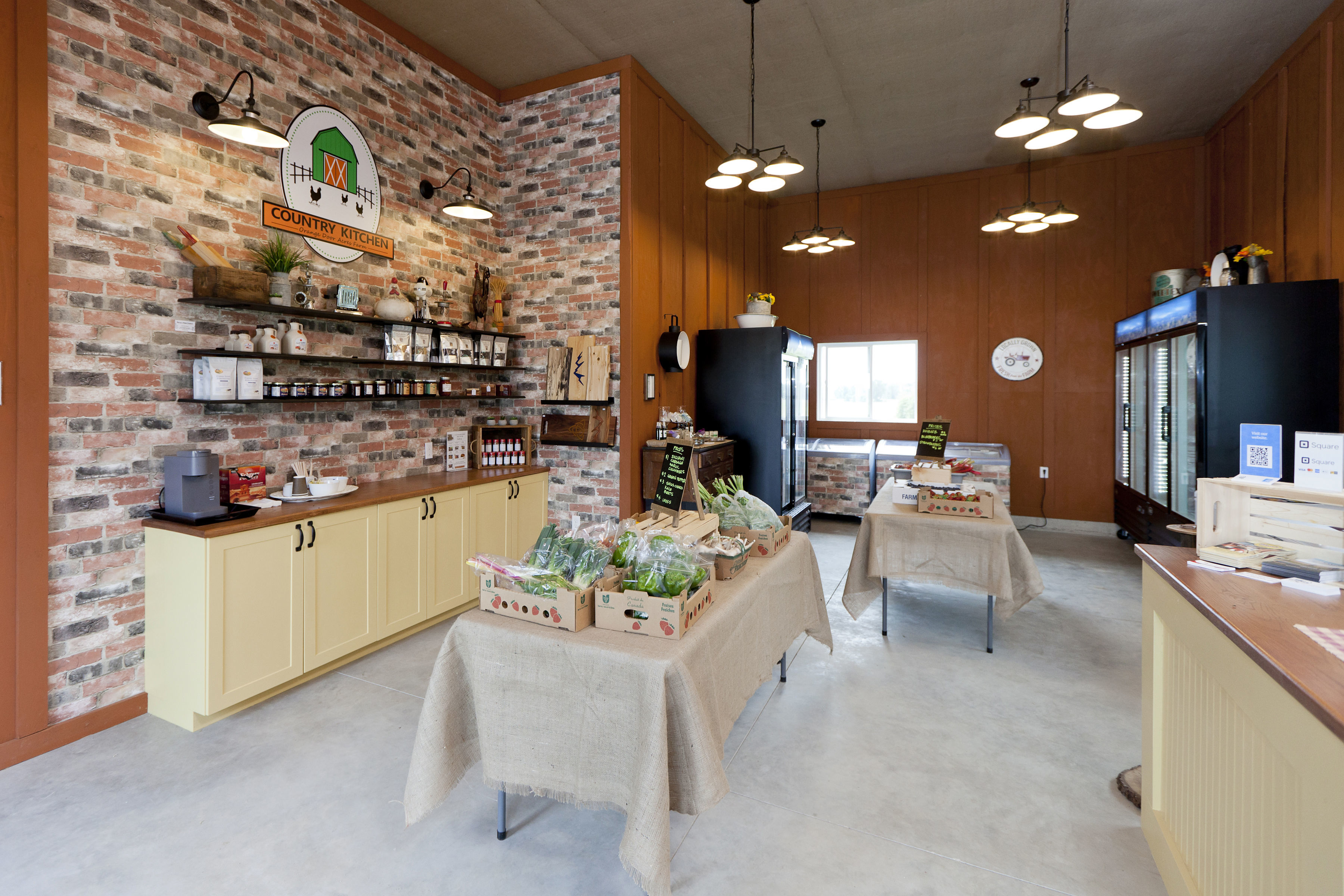 The retail offerings in the Farm Store have expanded to include a variety of spices and rubs made in-house, local cheese from the area's artisanal cheesemakers, and pre-made pizzas from Piano Piano Pizza, Caudle's Catch Seafood (full line of sustainable wild, caught seafood and fish), in addition to their own products. New products are coming soon, fresh from their commercial kitchen. Stay tuned to their Facebook Page for updates.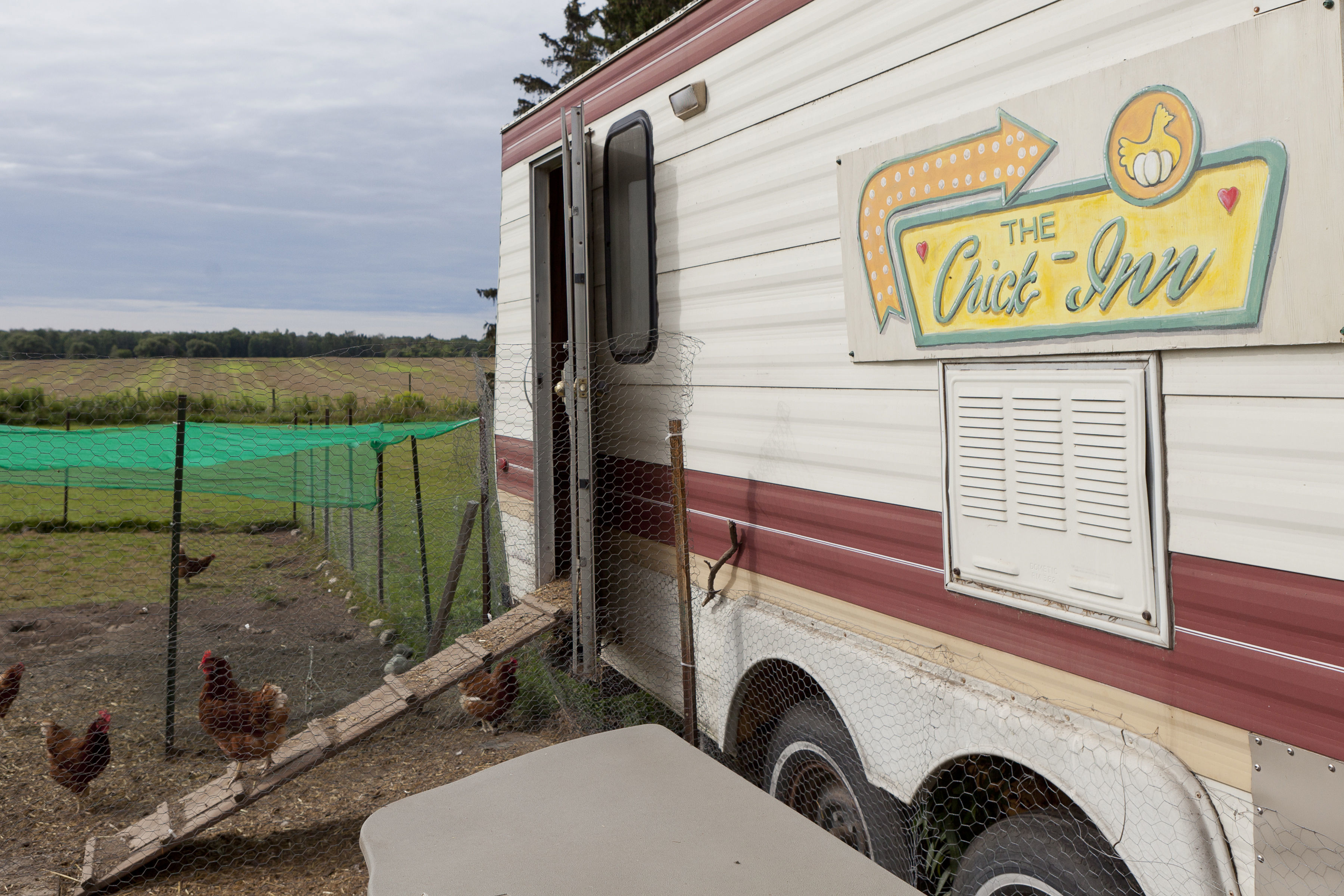 A visit to the farm is a wonderful opportunity to learn about the art of raising chickens on pasture. Time permitting, Tim and Donna are always happy to show families the chicken coops and explain how they are able to raise these birds on 5 ½ acres of farm property. NEW this year, Orange Door Acres has added fourteen 130 foot rows of strawberries. Strawberry season begins mid-June.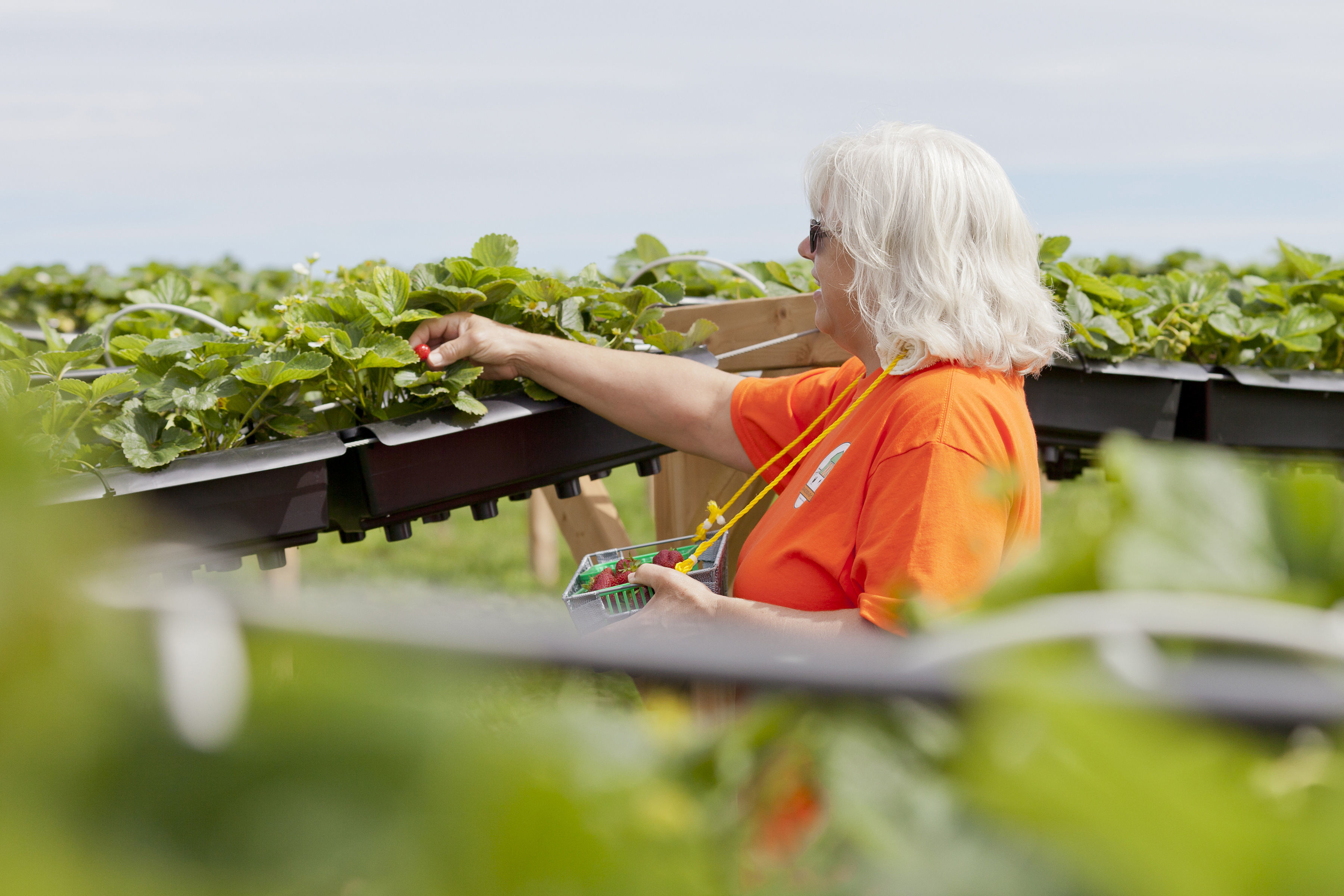 If you're trying to teach your kids where their food comes from, Orange Door Acres is a great place to start. They'll even get to meet the baby chicks!
Get Your Hands on Some Old School Chicken
So, what are you waiting for? Get your hands on chicken that tastes like chicken should taste. If you'd like to get your hands on some delicious, artisanal chicken, be sure to check out the variety available online at orangedooracres.ca.
Can we see the chickens when we come to the farm?
Yes, you can see the birds on the pasture.
When do you get the baby chicks? Can we bring our kids to see them?
Like
Orange Door Acres
on Facebook as they post when they get the baby chicks and yes you can bring your kids to see them.
Does Orange Door Acres have any other animals on the farm that we can see?
They have hens for eggs and you can see them too!
What forms of payment can I use at Orange Door Acres?
Orange Door Acres accepts cash, debit and credit.
What are the store hours?