Pick Your Own in Oxford
When fresh berries, beans and more are in high season, there's nothing like getting them right from the ground. Sometimes a little hard work goes a long way when you're talking fresh and local produce. Read on for five spots to pick your own produce in Oxford. Please note, pick your own is only available seasonally. Call ahead if you're unsure. Never picked before? No worries! Just ask the farmer and they'll be happy to help you figure out how to pick and what's ripe for picking or check out our handy dandy guide.
This year, Oxford County P.Y.O. farms are rolling out extra measures to ensure your safety while picking. This means they will be limiting the number of people allowed in pyo patches at once, increasing sanitation and more. In some cases, you will have to book your spot ahead of time so it's best that you check online before heading out. Bringing your own mask, sanitizer and water is always a good idea as well.
---
Where: 425533 Substation Road, Burgessville (View Map)
Call Ahead for Picking Conditions: 519-424-3147
Check Facebook for Picking Conditions: Berrylicious Facebook Page
Available Payment Methods: Credit, Debit, Cash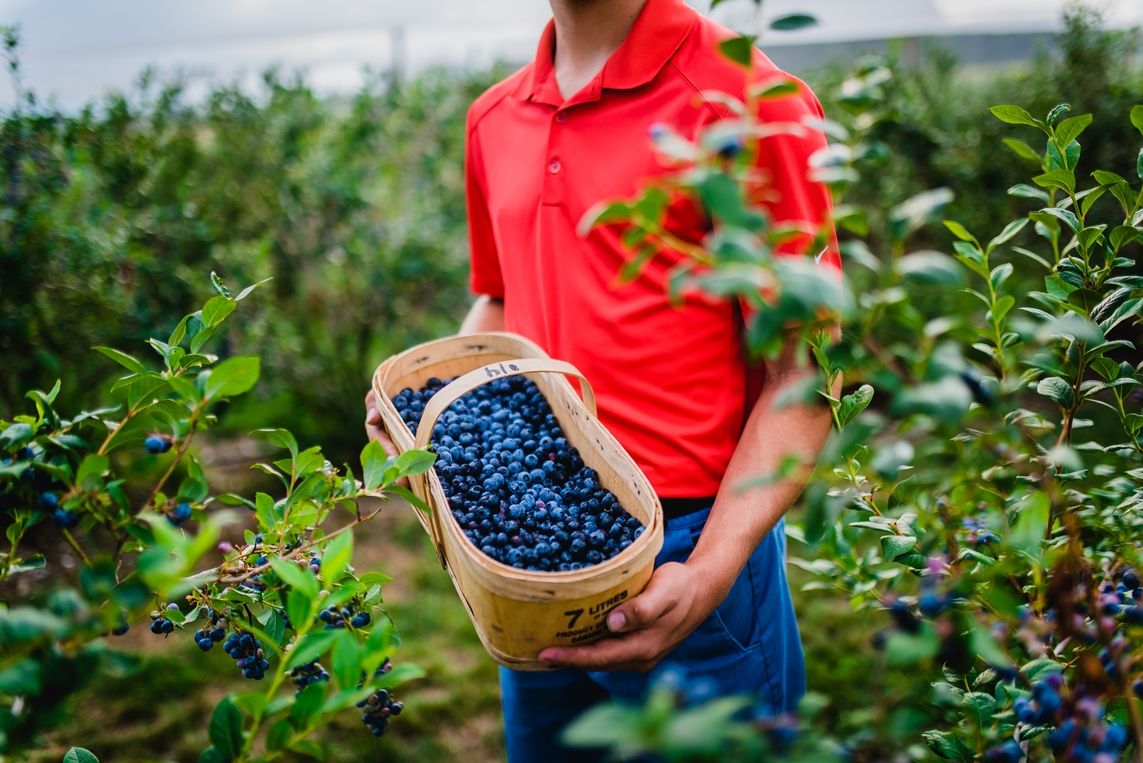 Pick-Your-Own Products: blueberries(pick your own July 10th-September 15th) and raspberries (July-October)
Other Products: Frozen and ready-pick blueberries, ready-pick raspberries, elderberries, pumpkins, gourds, preserves, Indian corn, straw, frozen pies and more
Open: July1-November 1, Mon.-Sat.; 8am-6pm, Sundays by appointment, out of season by appointment
Take a deep breath of fresh country air this summer as you enjoy picking your own blueberries and raspberries under a gorgeous netted paradise at Berrylicious Fruit Farm. Drive down an old gravel road to pull up to this spacious country property and enjoy picking seven different varieties of blueberries- each with their own unique flavour. You'll love trying the different kinds and finishing up at the fruit stand for other delicious treats like the farm's blueberry jam, elderberries and more.
---
Where: 743804 Rd. 74, Embro (View Map)
Call ahead for picking conditions: 519-697-7553
Check Facebook for picking conditions: Fleming Farms Facebook Page
Payment Accepted: Cash or cheque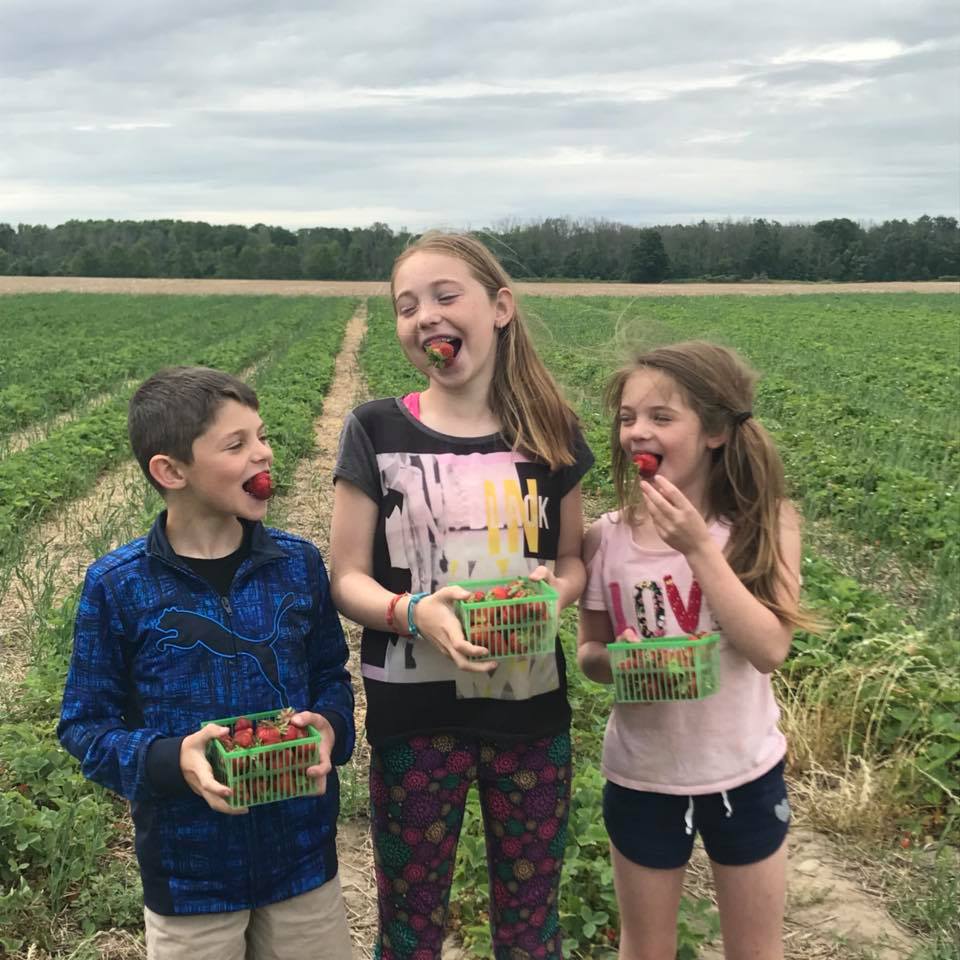 Pick-Your-Own Products: strawberries (mid-June to early July)
Other Products: strawberries, asparagus, sweet corn, pumpkins, squash, gourds, maple syrup, jam
Open: June-October, when crops are in season 8am-8pm
This Oxford Fresh maker is all about the things they grow! Stop by their adorable road side stand to pick up all sorts of delicious homegrown goodies like asparagus and sweetcorn plus a few other local treats like maple syrup and salad dressing. When in season, their pick-your-own strawberry patch is the perfect place to go with the kids and enjoy the day spent in the rural heart of Ontario.
---
Where: 145476 Potters Road, Tillsonburg (View Map)
Call ahead for picking conditions: 519-842-2723
Payment Accepted: cash or cheque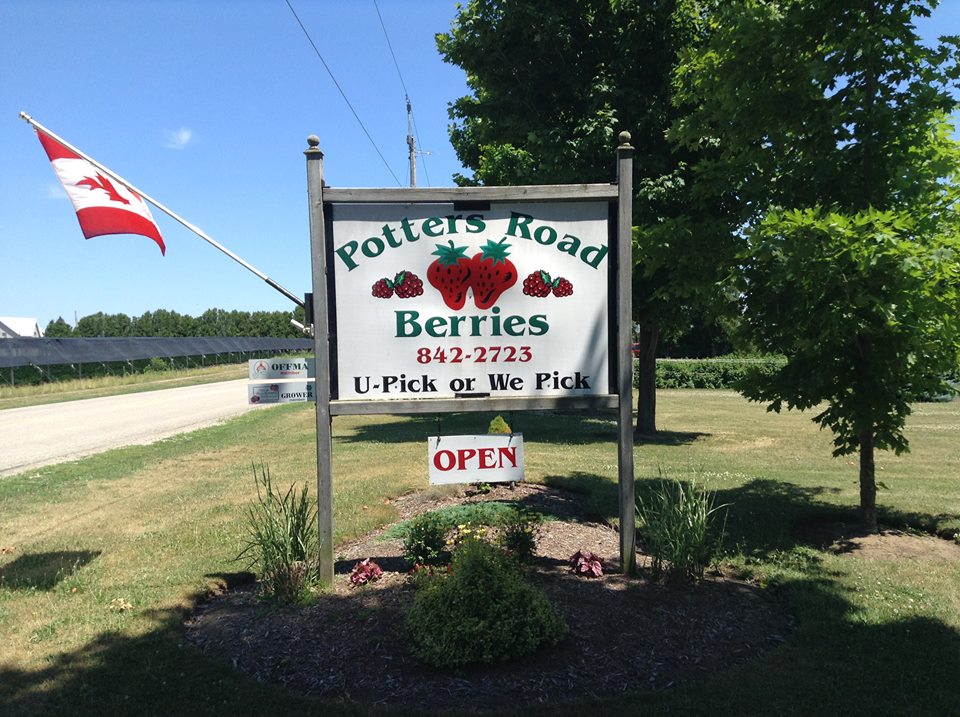 Pick Your Own Products: strawberries (approximately mid June to early July), raspberries (approximately July)
Other Products: Strawberries (approximately mid-June to October) and Raspberries (approximately July)
Open: June-Oct. Mon-Sun, 9am-7pm
The opening of Potters Road Berries has been synonymous with the start of warm weather for Tillsonburg residents for years. Whether you're looking to start your day with something sweet or end it that way, picking your own raspberries and strawberries at Potters Road Berries is a great way to spend a few hours on a spring or summer day. Bring the whole family out for a beautiful drive and some rural tradition.
---
Where: 276347 Line 27, Lakeside (View Map)
Call ahead for picking conditions: 519-283-6025
Payment Method: Cash or cheque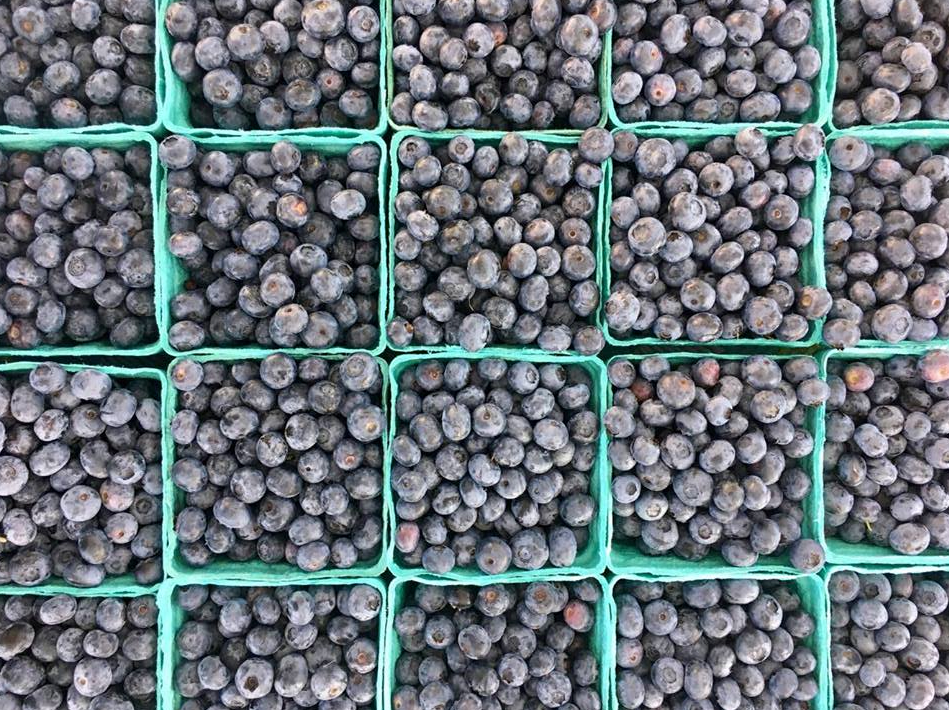 Pick-Your-Own Products: strawberries (approx. July 1st-early August), blueberries (approx mid July-end of August), raspberries (approx1st of August- November), beans and peas (approx July & August)
Products: Beans, peas, pumpkin squash and pick your own blueberries, raspberries and strawberries
Open: June-October Mon-Fri 9am-8pm, Sat. 9am-5pm
What started as a Sunday drive through Southwestern Ontario has turned into a 50 acre farm property for Ray and Peggy Sheldon who own Sheldon Berries. Located in beautiful Lakeside, a day picking your own berries at Sheldon Berries is the perfect way to discover a new corner of Oxford County.
---
Where: 765875 Township Rd. 5, Innerkip (View Map)
Call ahead for picking conditoins: 519-469-3636
Check Facebook for picking conditions: Thames River Farms Facebook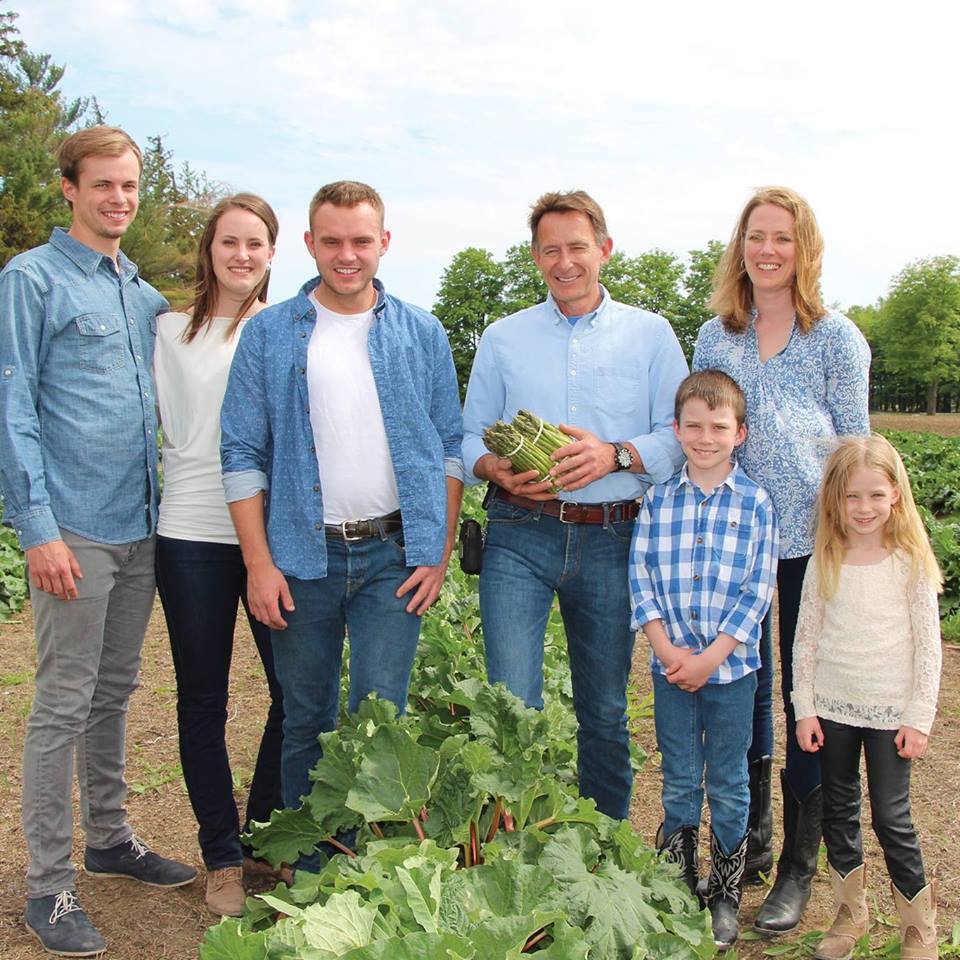 Products: pick your own berries and vegetables + asparagus, melons, sweet corn, squash, pumpkins and more
Other Products: All of the above and melons!
Open: 8am-6pm, 7 days a week during the season.
If you absolutely adore picking-your-own, you cannot miss out on Thames River Farms. Not only can you pick berries but you can also pick just about everything else too! We're talking zucchini, okra, cauliflower, blueberries...heck you can even dig your own potatoes! With endless ways to spend your day out in the field, it's the perfect reason to eat local for dinner (and every other meal of the day). This must-visit farm is a spectacular way to spend your day getting a little dirty in the field.
---
Where: 744716 County Rd. 17 Woodstock (View Map)
Call ahead for picking conditions: 519-537-3756
Check Facebook for picking conditions: Red Barn Berries Facebook
Payment Accepted: Cheques or Cash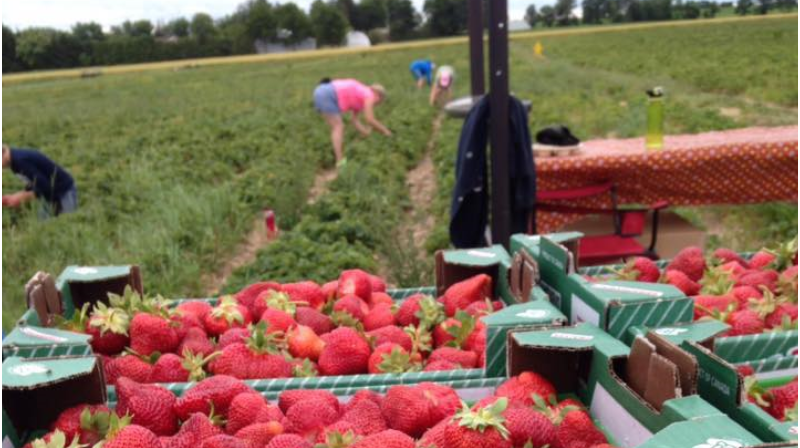 Pick Your Own Products: Strawberries
Other Products: red/purple/gold raspberries, herbs, hydroponic greens, tomatoes (now grown at Victory Veg), peas, beans, Oxford seedless cucumbers, melons, onions, squash
Open: May-October Monday-Friday 8am-8pm, Saturday and Sunday 8am-6pm
Red Barn Berries are huge proponents of supporting local. That's why you can catch them at both the Saturday Woodstock Fairgrounds Farmers Market and the Downtown Woodstock Farmers Markets on Thursdays through out the summer every year. On top of that, visit their farm to check out some local goods in their shop and pick your own strawberries when in season.
---
Where: 164604 Kellett Rd, Tillsonburg (View Map)
Call ahead for picking conditions: 226-993-2048
Check Facebook for picking conditions: Makkink's Flower Farm Facebook
Accepted: Cash, Debit, Credit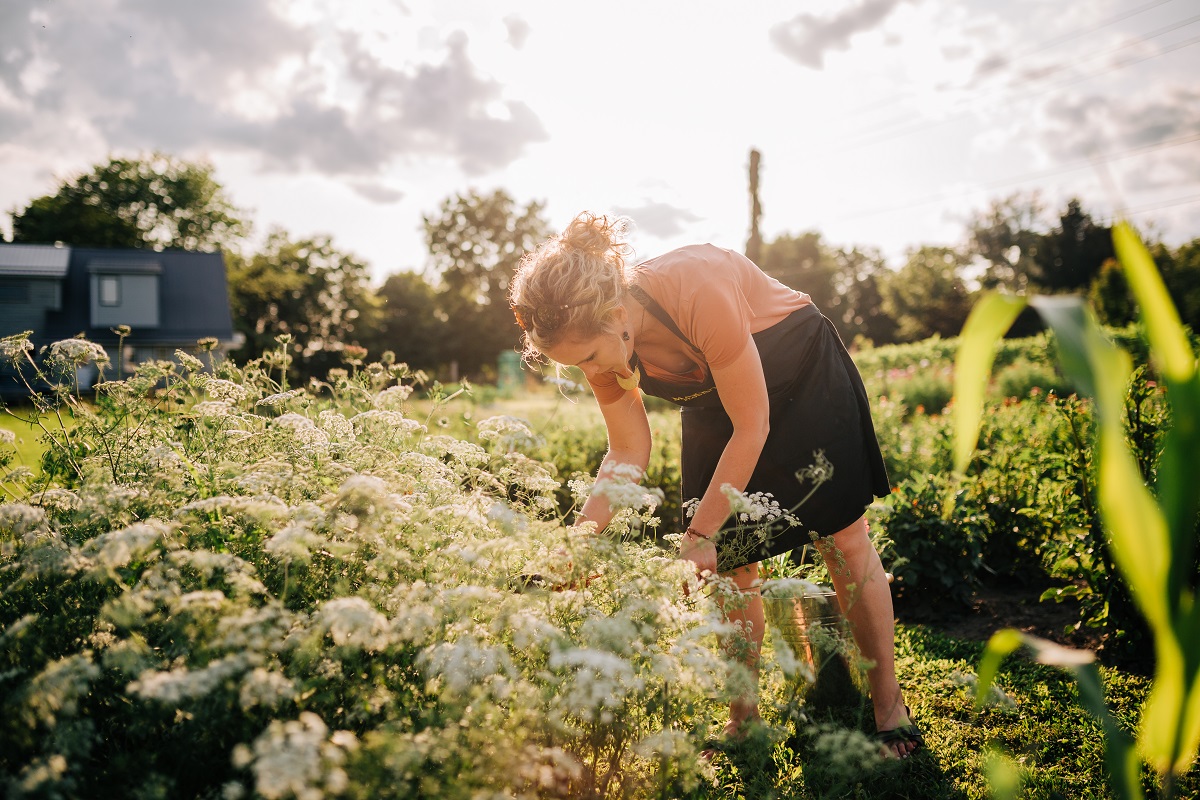 Pick Your Own Products: Flowers
Open: June-Thanksgiving 9am-7pm; Cut-your-own end of July- end of September 9am-7pm
Pick-your-own doesn't always have to be about fit! At Makkink's Flower Farm you can head out into the field and pick-your-own bouquet of beautiful, fresh blooms. This small-town farm grows everything from peonies and dill to the statuesque sunflowers they're known for! You'll find different flowers all through the season so there's always a reason to head back!
Want to be in the know when it comes to local food? Sign up for our Oxford Fresh Newsletter.