16 Things to Do in Tillsonburg
Tillsonburg is a town of many talents and therefore has many interesting things to do! From a fascinating sports history both past and present to a rich farming area where you can find all sorts of treasures just a few kilometres from where their grown, there are so many reasons to visit Tillsonburg.
Our Top 16 Things to Do in Tillsonburg
Discover our favourite 16 things to do in Tillsonburg that range throughout the year. Know what you're looking for? Skip ahead.
Cultural Stops
Culture vultures will love to discover the historical and artistic sides of Tillsonburg with these fun things to do!
1. Annandale National Historic Site
Where: 30 Tillson Ave. Tillsonburg, ON. (View Map)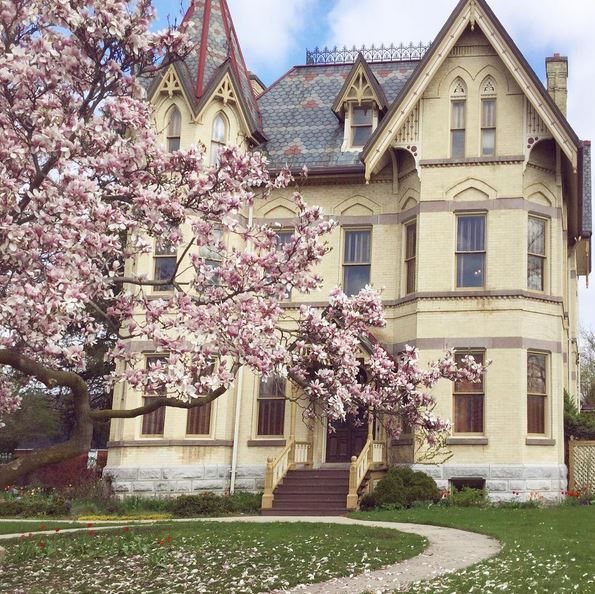 Built between 1880 and 1883 by the town's first mayor, E.D. Tillson, this home was built as a testament to modernity and ingenuity. The country's best example of a home built in the Aesthetic Arts Movement, Annandale NHS is one of the best things to do in Tillsonburg.
Tour the home which consists of three floors, all intricately and ornately decorated. You'll be dazzled by gorgeous ceiling murals, stained glass windows, inlaid floors and so much more.
When you're finished in the house, be sure to visit the Pratt Gallery in the museum's addition to learn about some exciting parts of Tillsonburg's history. These exhibits rotate regularly so there's always a new reason to return.
2. The Tillsonburg Station Arts Centre
Where: 41 Bridge St. W. Tillsonburg, ON. (View Map)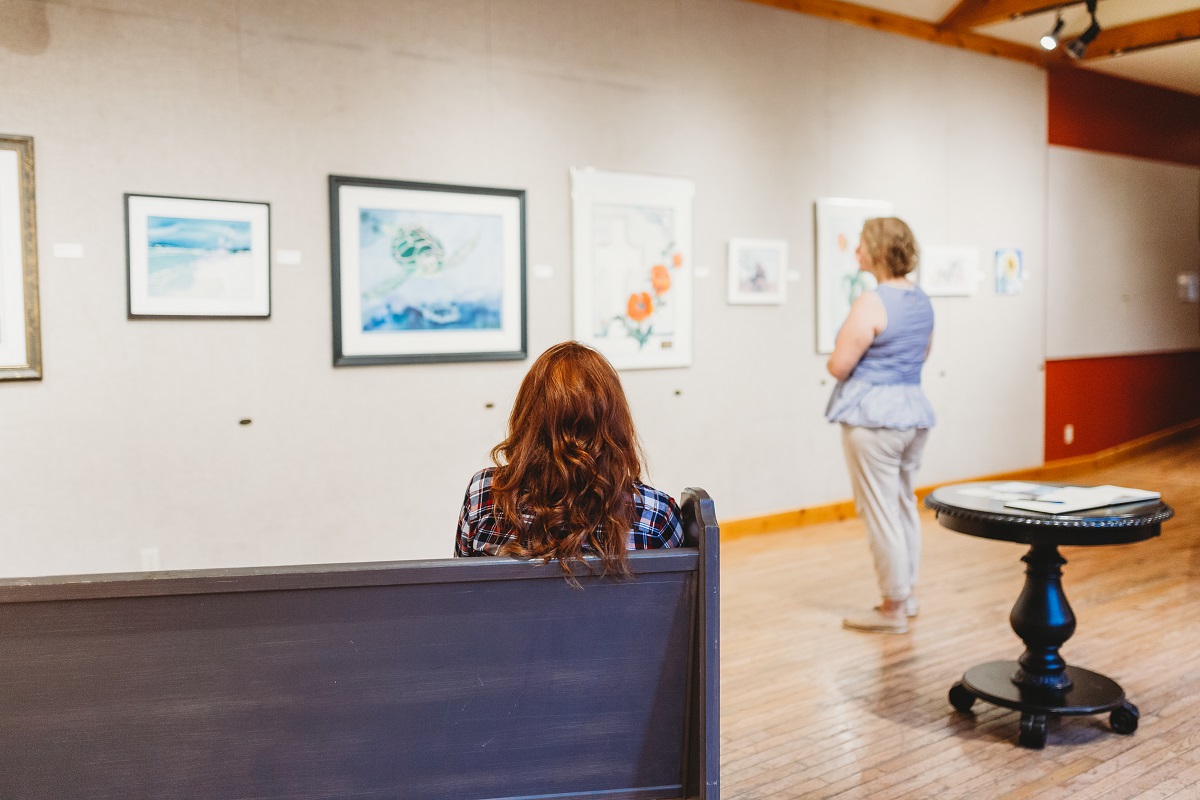 Built inside two historic train stations, the Tillsonburg Station Arts Centre is an arts hub for the community and a great spot for visitors to discover!
With two gallery spaces, "The Station" as it's affectionately referred to hosts visiting artists in one in a variety of mediums and exhibits from their nine in-house groups in the other.
Fancy learning a new artistic skill? The Station also offers classes. Choose from courses like pottery where you'll hone a skill over several weeks or if you're just visiting, you can sign up for a make n' take style course. Past courses have included everything from stained glass workshops to calligraphy.
You can check their website for a detailed list of upcoming exhibits and classes.
3. The Pioneer Cemetery
Where: 13 Cedar St. Tillsonburg, ON. (View Map)

Situated on what locals refer to as "Graveyard Hill", the Tillsonburg Pioneer Cemetery is a cool place to go in Tillsonburg if you're a history buff.
Discover the gravesites of much of Tillsonburg's early settlers as you wander this small patch of land. It's a wonderful spot if you have an hour or two on a beautiful sunny day and want to learn a little more about some of the town's histories.
4. The Canadian Harvard Aircraft Association
Where: 244411 Airport Rd. Tillsonburg, ON. (View Map)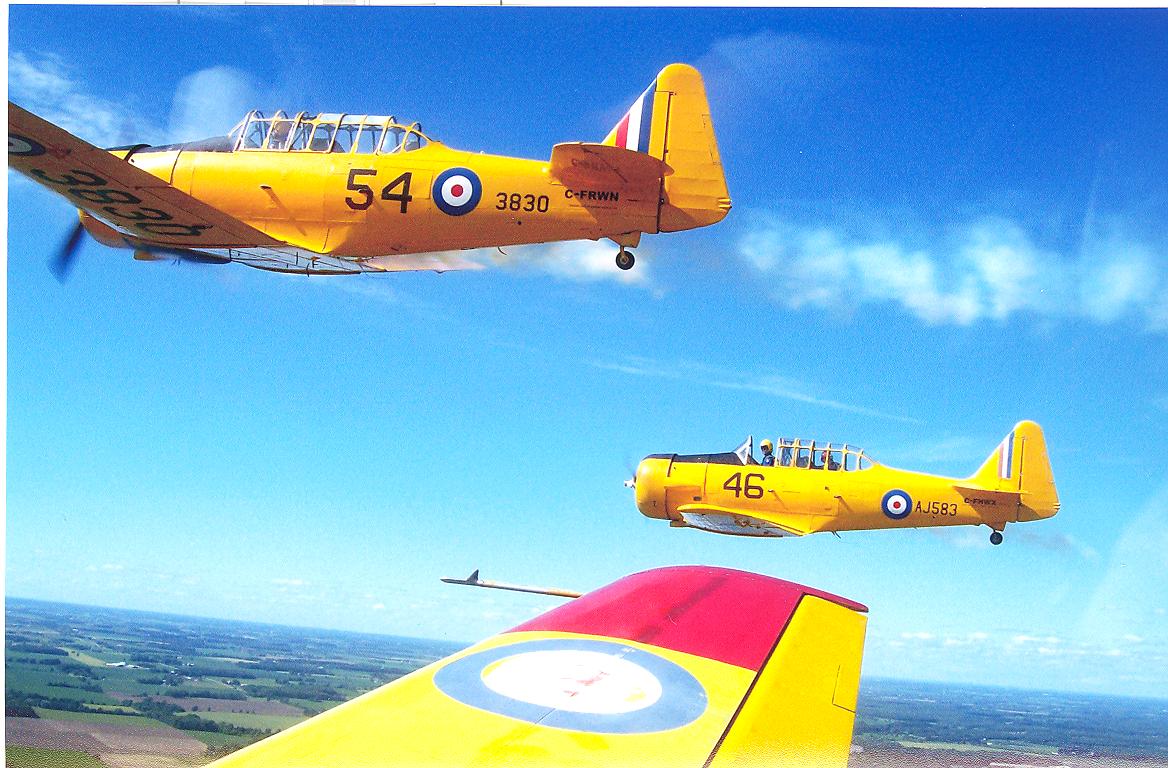 Run by volunteers, the Canadian Harvard Aircraft Association is a really cool spot to learn about some of Canada's most interesting heritage planes used during the World Wars.
Open on Tuesdays and Saturdays, call ahead to book a tour with one of the pilots and discover the unique history behind the bright yellow Harvard- a plane used by the Canadian military during World War II to train new pilots.
Want to really get a feel for Tillsonburg? Book a flight in a Harvard with one of the pilots and see it from a bird's eye view!
Active and Outdoors Stops
Enjoy the great outdoors and get active in Tillsonburg! We love these ideas for rounding out your trip.
5. Lake Lisgar Waterpark
Where: 8 Ross St. Tillsonburg, ON. (View Map)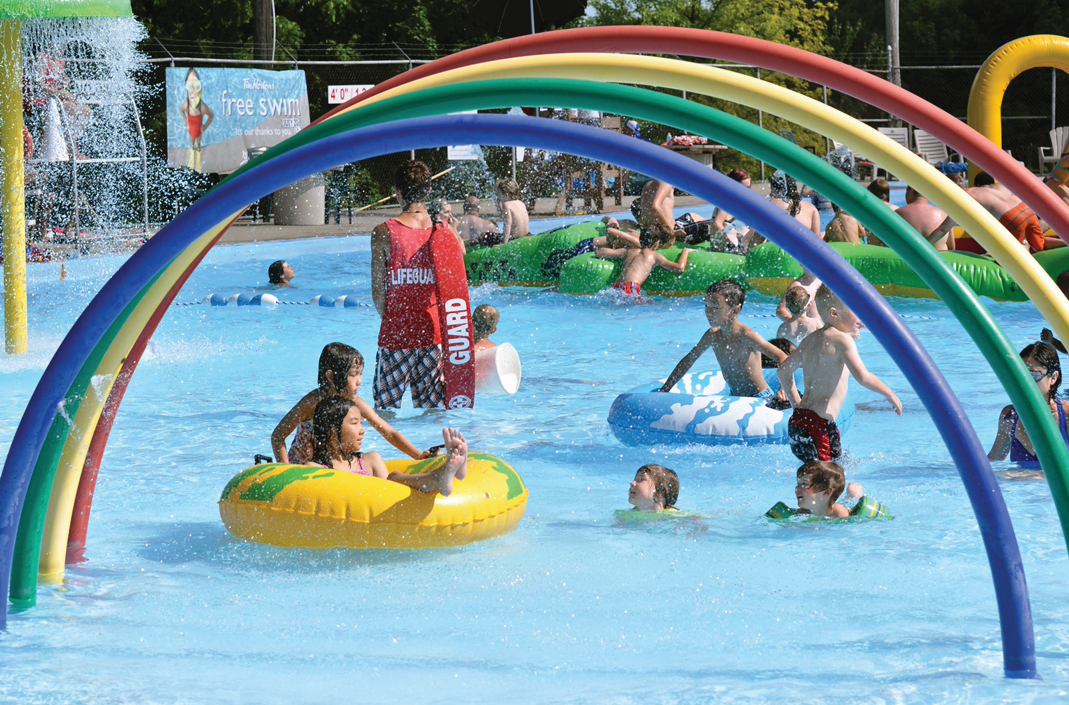 In the summer months, the Lake Lisgar Waterpark offers a reprieve from the heat and is perfect for families with kids of different age groups.
This waterpark may be small but it packs the summer punch. A wading pool area with sprays and fountains is perfect for week ones. The middle section of the pool has a giant inflatable perfect for those feeling a little braver and the whole park is topped off with a giant, lime green twisty waterslide.
6. The J.L. Scott McLean Outdoor Rink & Basketball Court
Where: 45 Hardy Ave. Tillsonburg, ON. (View Map), the rink is located behind the community centre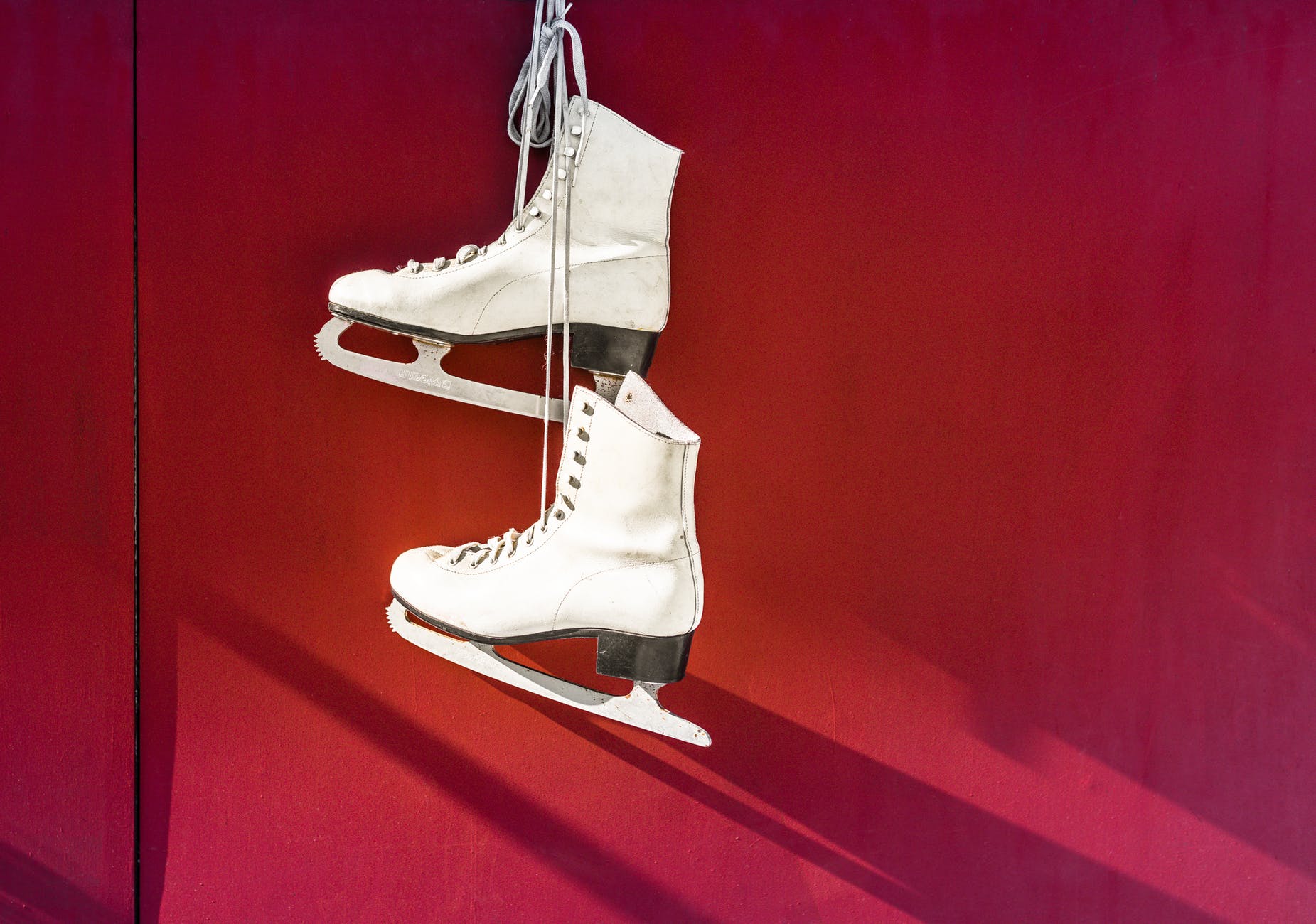 Love to skate? One of our favourite things to do in Tillsonburg in the winter is to enjoy the outdoor skating rink behind the Tillsonburg Community Centre. With odd days for hockey and even for free public skates, it's a wonderful way to enjoy the chilly temps and still get outside.
In the summer, the ice is turned into an outdoor basketball court, perfect for those looking to shoot a few hoops while visiting.
Feel like sunning? Grab a spot on the grassy hill with a good magazine and maybe a popsicle from the tuck shop.
Re-opening in June each year, you're not going to want to miss this summer fun!
7. Tillsonburg's Extensive Trail System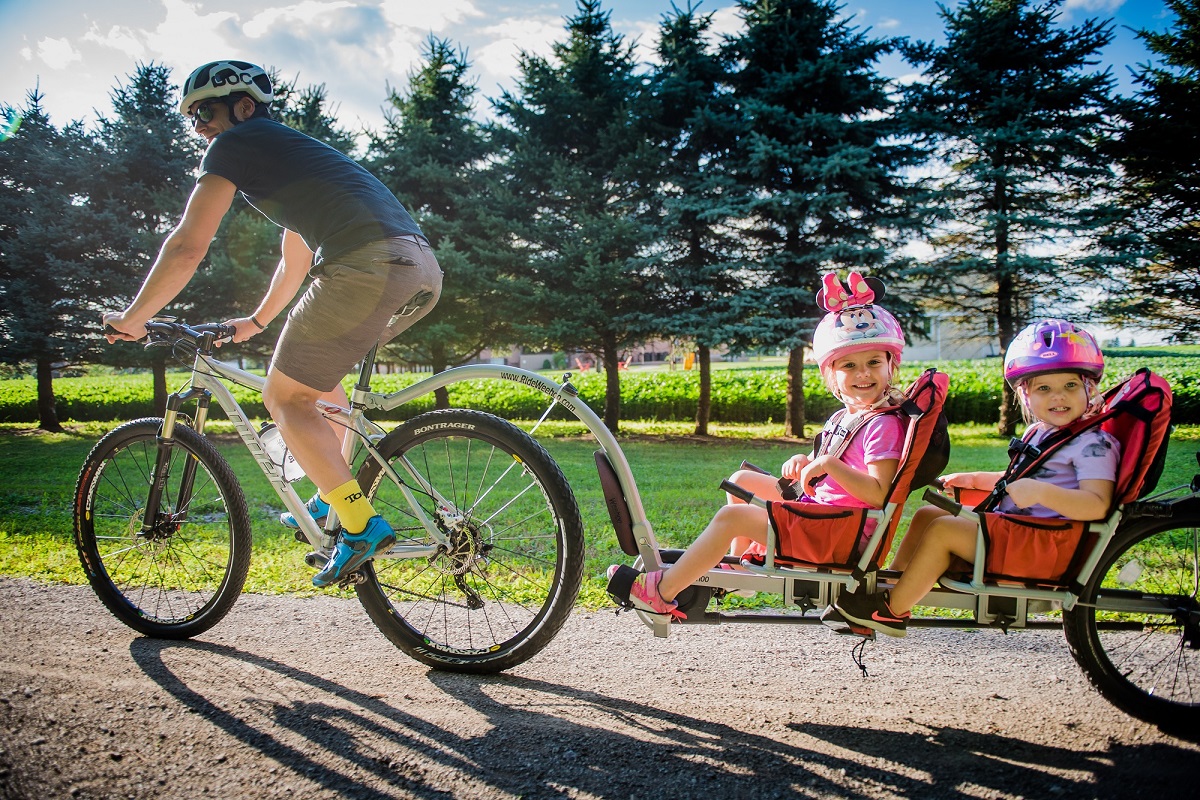 Tillsonburg is home to a wonderful network of trails worth exploring. For cyclists, the Great Trail (aka the Trans-Canada-Trail) connects Tillsonburg to several cities throughout the country and is a perfect spot for a leisurely ride.
The Carrol Trail offers an exciting walk with a few challenging hills along the way and views of an 1800s railway trestle along the way. Ending (or starting) in Coronation park, consider packing a picnic to enjoy on-site.
Participark is a short trail that is a wonderful spot to enjoy on a nice spring, summer or fall day. Running along a babbling creek, Participark is a lush lawn, swings for the kids and a path that runs right through it. You can even hike the hill on-site and right up into the downtown!
8. The Indigo Lounge
Where: 264 Tillson Ave. Tillsonburg, ON. (View Map)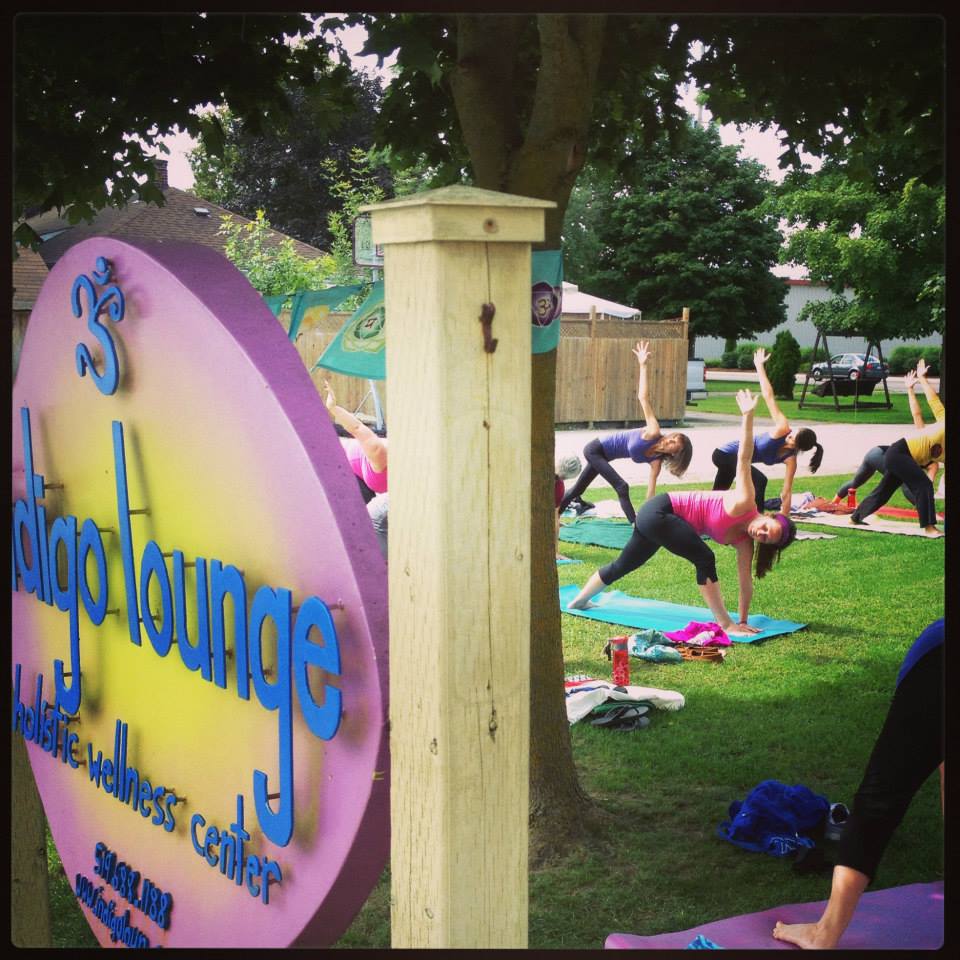 Looking to catch a yoga class? Zumba? Meditation? The Indigo Lounge on Tillson Avenue is a great place to unwind and get in a little activity while you're at it.
The Indigo Lounge not only offers classes but has an on-site organic café (more on that later) and hosts all kinds of events like Dining with the Dead, Vision Board workshops and loads more.
9. Makkink's Flower Farm
Where: 164604 Kellett Rd. Tillsonburg, ON. (View Map)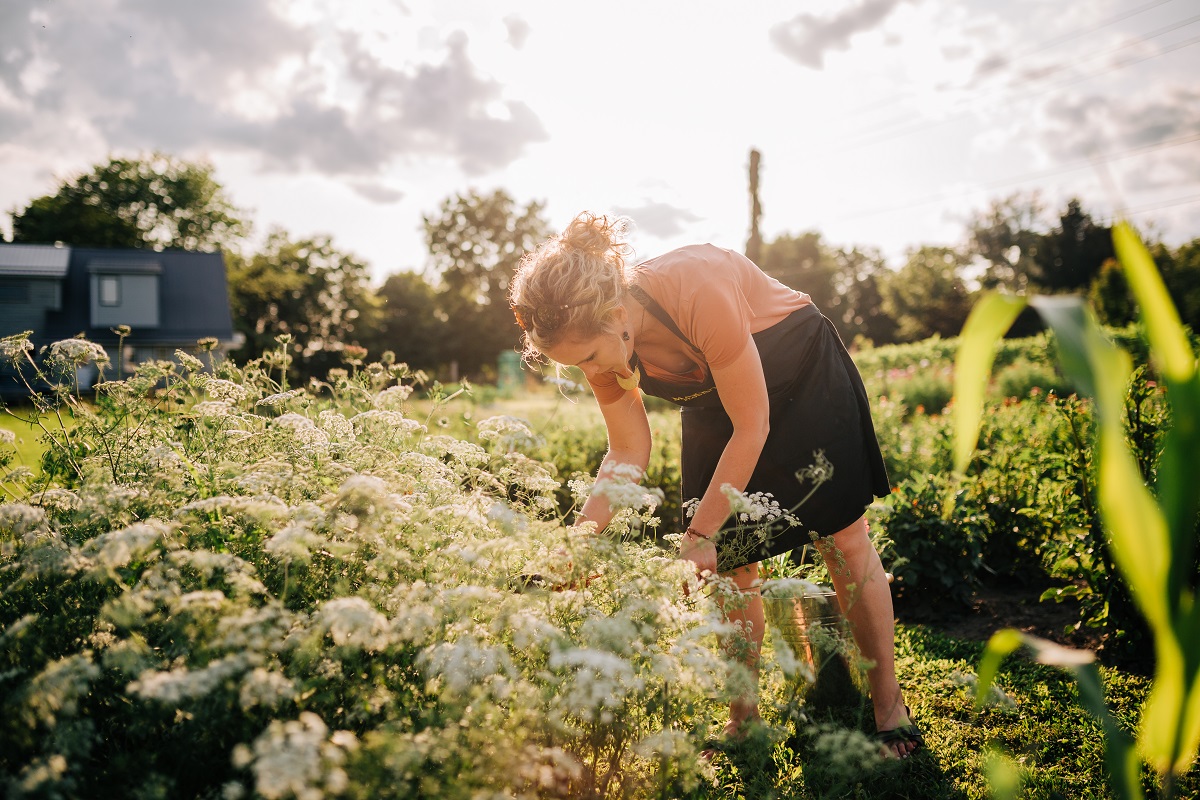 Enjoy the beautiful weather among the flowers at Makkink's Flower Farm. Open June-Thanksgiving and opening for special workshops around the holiday season as well- Makkink's is its own slice of paradise.
We love visiting Makkink's in late July to mid-autumn when they offer their pick-your-own flowers experience.
10. From Tree to Table Experience
Where: Bell Mill Side Road (View Map) *detailed directions come when you register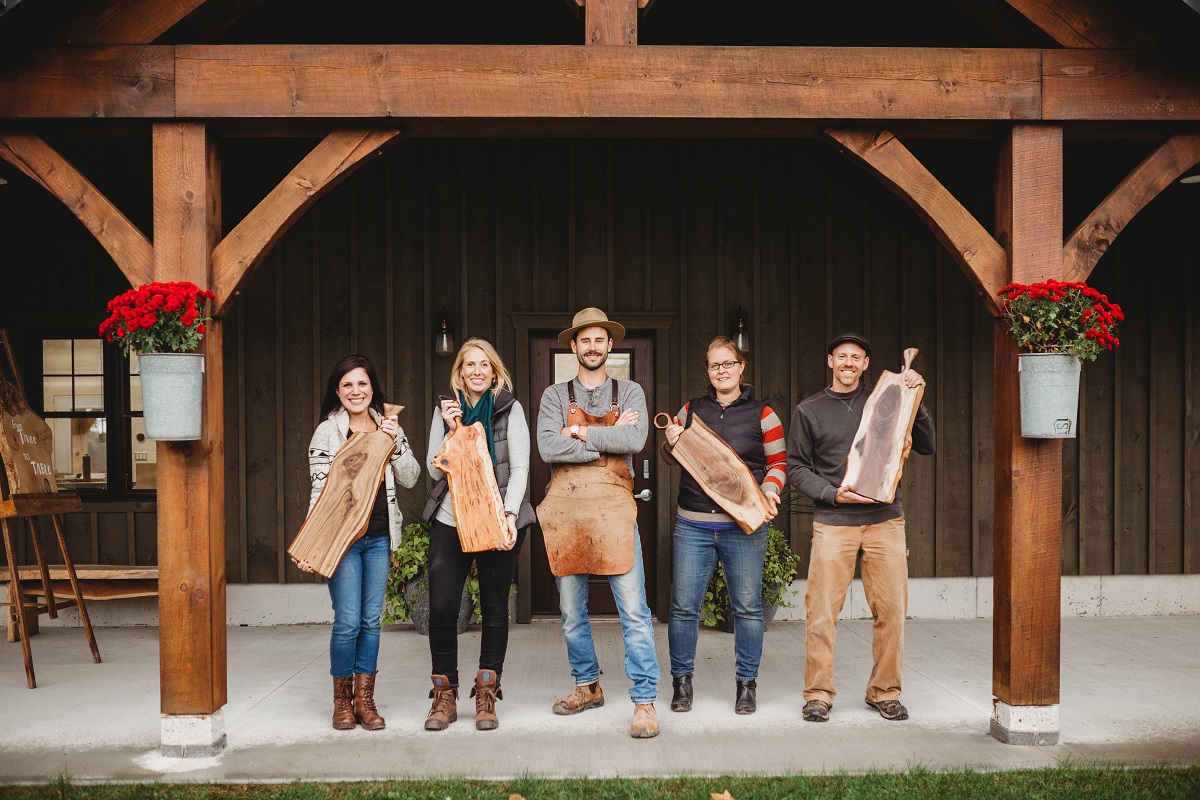 Discover the roots of the forest with woodworker David Schonberger in this multi-award-winning experience. David will meet you around the campfire before taking you on a guided walk through the forest behind his property. Helping you to self-discover what makes this Carolinian forest so special, you'll be amazed at the small details you notice.
Heading back to the woodshop, David will guide you through the steps of crafting your own artisan charcuterie board using a number of tools including a couple of his grandfather's.
Finally, finish off the day with a charcuterie feast around the handcrafted Harvest Table and enjoy a huge array of flavours from David's neighbours including local cheeses, meats, preserves and so much more. You'll head out the door full, relaxed and with a beautiful board that you made in hand!
Foodie Stops
If there's one thing you're guaranteed to do on your trip- it's eating. We love these foodie stops in Tillsonburg for lunch, dinner and snacks.
11. The Tillsonburg Farmers' Market
Where: 41 Bridge St. W. Tillsonburg, ON. (View Map)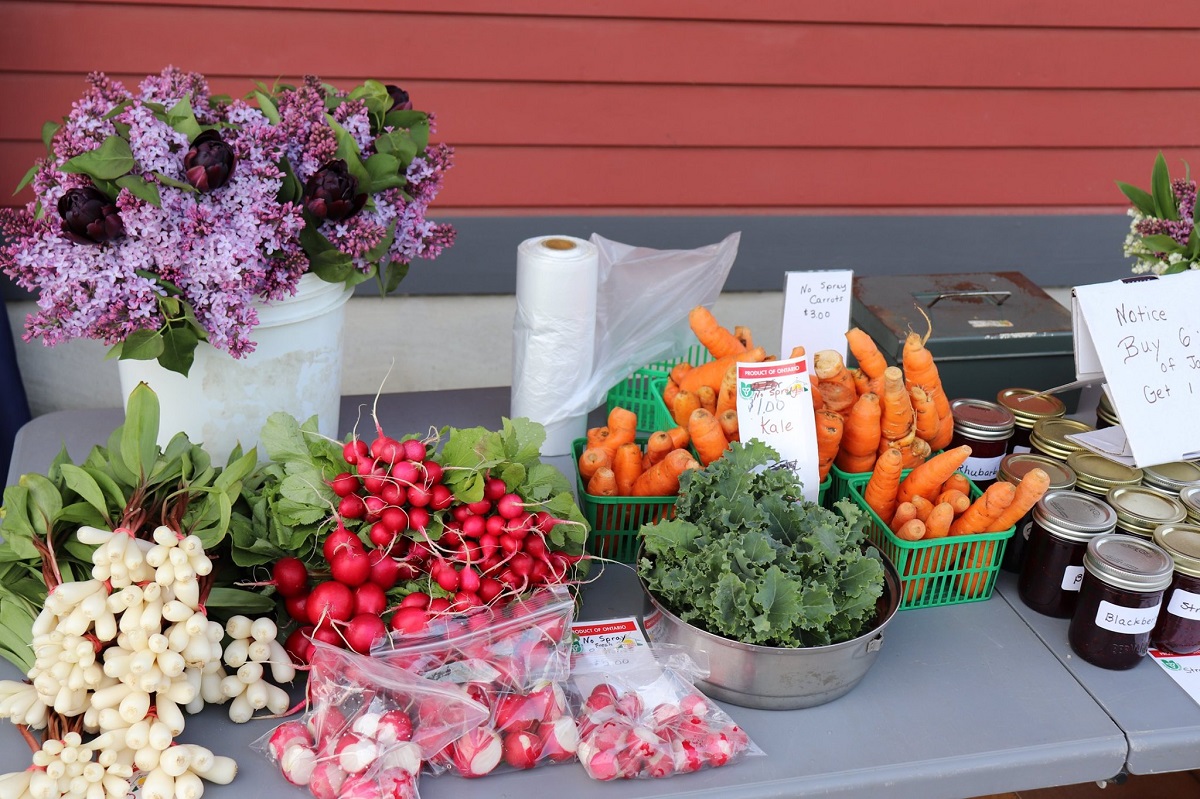 Nothing helps you gain a sense of a place the way visiting a local farmers' market does. In Tillsonburg, their local farmers market is set up just outside the Tillsonburg Station Arts Centre every Saturday from Father's Day Weekend until the end of October.
You'll find farmers selling everything from beautiful bouquets of peonies, fresh maple syrup and sweet corn to just-picked berries and even mini hand pies. Located in a central location, it's a great market to walk to or ride your bike from downtown.
12. Bre's Fresh Market
Where: 224276 Ostrander Road, Tillsonburg, ON. (View Map)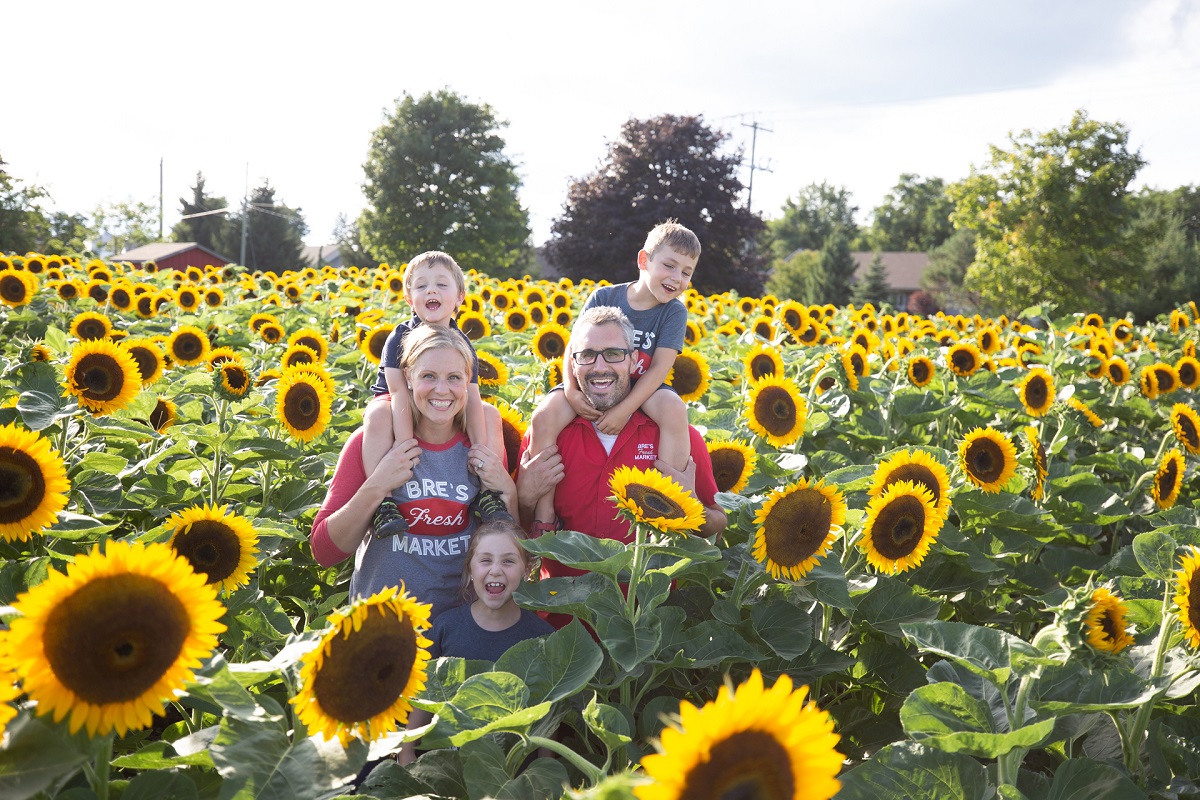 Open June 1st each year and running into late fall, Bre's Fresh Market is the perfect place to do your grocery shopping locally.
Step into their bright red barn store and you'll find products from loads of neighbouring farmers as well as, in the summer, sweet corn is grown on-site. Think everything from locally-grown lettuce and peppers to cheese, meat, baked goods, preserves and potato chips! It's the perfect display of the rich agricultural land that makes up so much of Southwestern Ontario
Our favourite part of the store though is the big chalkboard hanging on the back wall. It has a map of where every product in the store comes from and the name of the farm so you can feel good about what you're putting on your plate!
Before you leave, if you have kids (or you're one at heart), be sure to say hello to the goats in the pen just outside the shop!
13. Tillsonburg Restaurants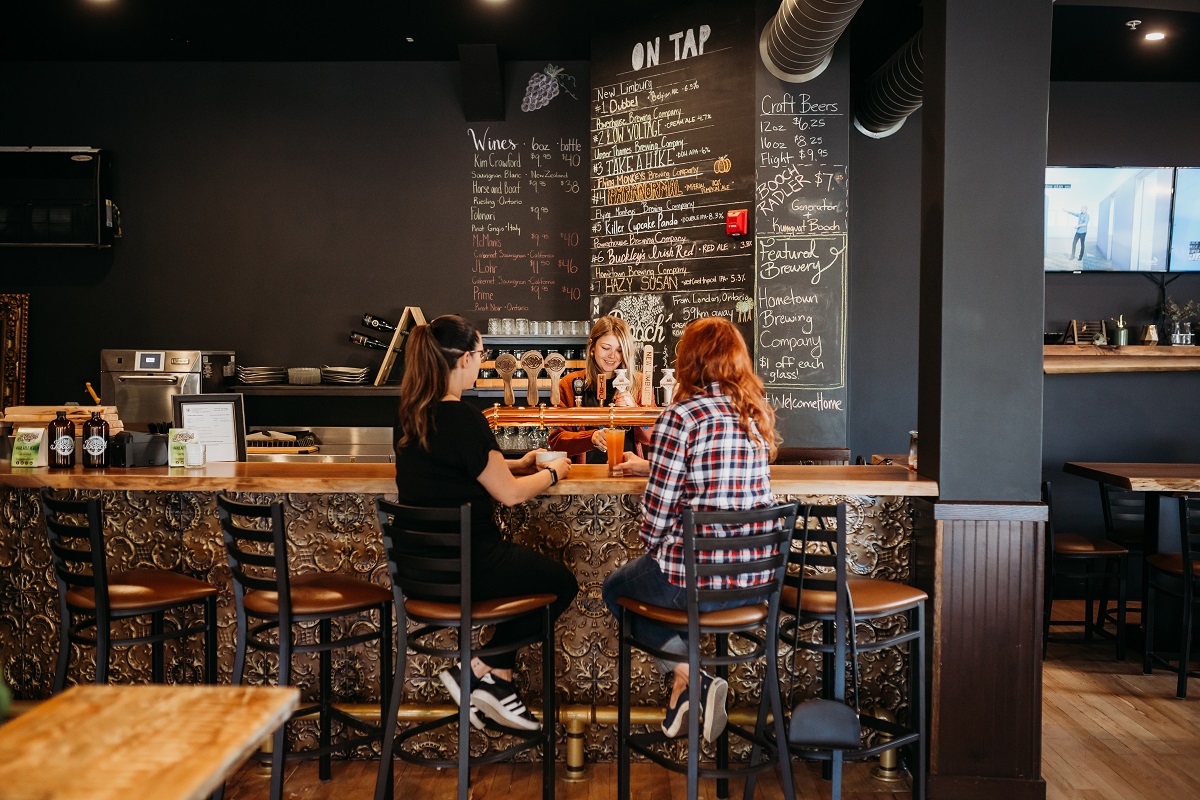 We'd be remiss if we talked about food and didn't mention some of the great spots to grab a meal in Tillsonburg.
Those looking for lighter fare will love D'Lish Kitchen Café and Indigo Lounge Organic Café. Both offer healthy twists on heavier favs like the Southwest bowl at D'Lish or the zucchini pad Thai at Indigo.
In the downtown there are loads of options too including local fav, The Copper Mug which has been an institution for years and serves up comforting pub food as well as Flippin' Mikes, known for their delicious burgers topped with locally-sourced cheese curds, Cubanos and word has it, the best fries around.
Down the road, The Mill has been converted from an 1800s mill run by the town's first mayor, E.D. Tillson, to a restaurant and bed and breakfast overlooking the Otter Creek. Grab a table in the sunroom which looks out at the water and enjoy a great menu of their famous fish n' chips, sandwiches, wraps and more. Also, check them out on Facebook for a list of live music and other events featured there.
There are several other places to eat in Tillsonburg and you can check more out on our Stay and Eat page.
14. Coyle's Country Store
Where: 244282 Airport Rd. Tillsonburg, ON. (View Map)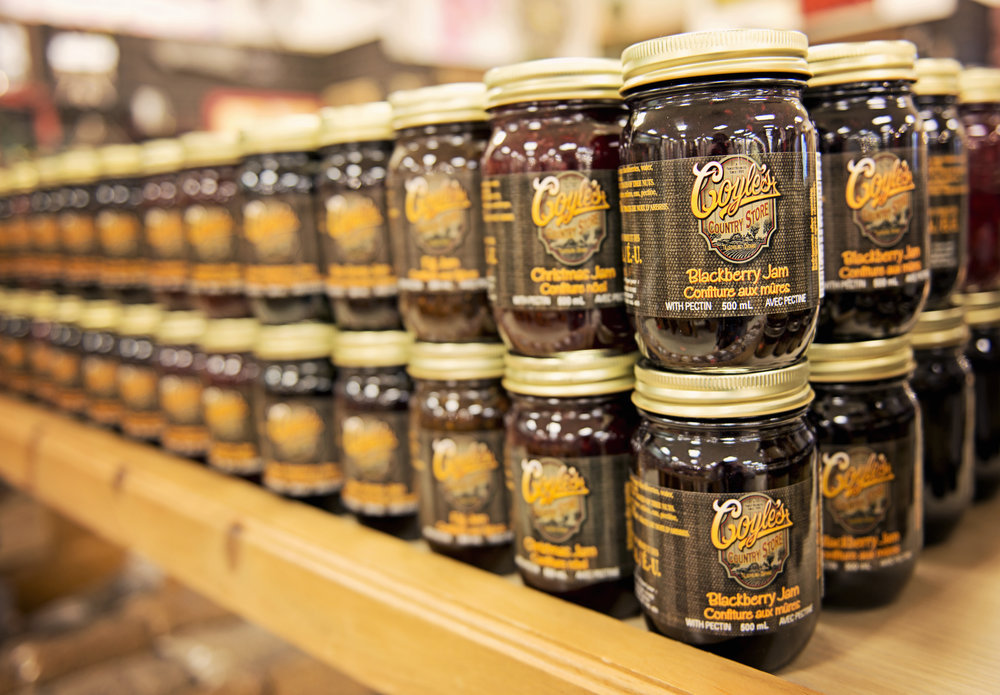 Coyle's Country Store has been an Oxford destination for many years and its roots date back to the 1800s. Your one-stop-shop for a huge array of confectionary items, house-roasted nuts and freshly made fudge, you'll feel like you've stepped back in time.
Looking to give your home an updated look? You can also check out their selection of homeware!
15. Farmgate Markets
Where: Koteles Family Farm, 164700 New Rd. Tillsonburg, ON. (View Map); Potters Road Berries, 145476 Potters Rd. Tillsonburg, ON. (View Map); Binnendyk Orchards, 332700 Plank Line, Tillsonburg, ON. (View Map)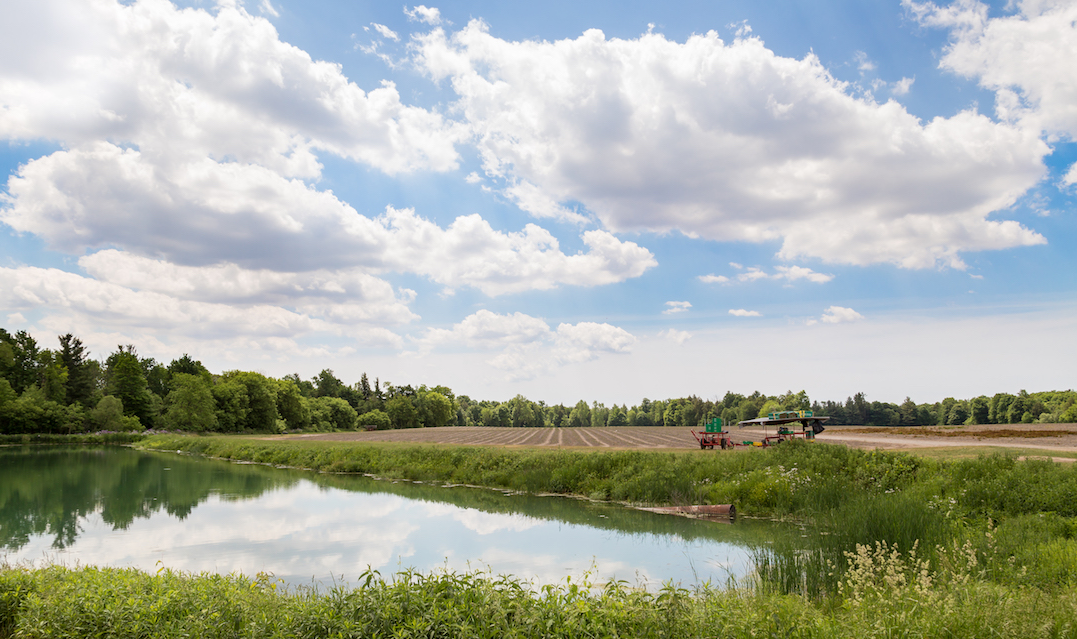 Of course, one of the best parts of visiting an agricultural area is visiting the farmers themselves and there's no short supply of them in Tillsonburg.
In the late spring, Koteles Family Farm is the place to get asparagus. With just a short, six-week season, getting these delicious spears straight from a farmer is a must and makes us feel like summer is just around the corner.
For freshly picked berries or to pick your own in the summer, Potters Road Berries grows mouth-watering raspberries and strawberries.
Just around the corner from Coyle's, Binnendyk Orchards grows a wide array of different apple varieties that you can get right from their farm store alongside farm fresh eggs, gourds and mums in the fall and more throughout the season.
Tillsonburg Shopping Spots
Discover small-town Ontario shopping in beautiful downtown Tillsonburg!
16. Discover Downtown Tillsonburg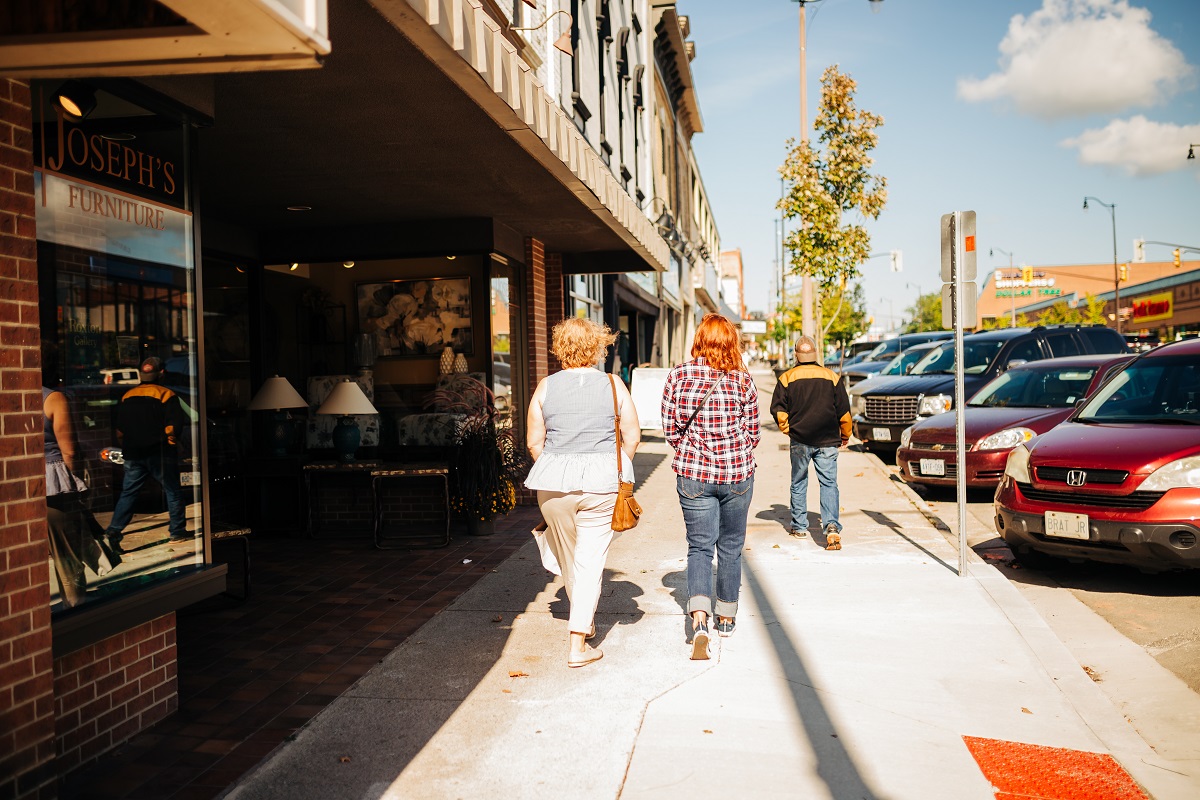 Tillsonburg's charming downtown is a lovely spot to spend a day exploring. With one of Canada's widest main streets, Broadway is lined with easy parking (no parallel parking required) and is home to a great selection of locally-run shops.
Love cheese? Us too! Two Girls and a Cheese Shop is your one-stop shop for local and international cheeses, delicious preserves, charcuterie and all kinds of treats to round out any cheeseboard.
Just around the corner, Pedlar's Quay is filled with home stunning home décor and kitchenware, lovely artwork and amazing ideas for your next host gift.
On the main drag, can't-miss spots include Betty's Marketplace, a wonderful store full of goods from Ontario vendors and Trinkets Gift Shoppe, the perfect place to find something special for somebody special. Quilters will love Cherished Pieces and those with a sweet tooth should definitely stop into Special Occasion Cakes for a butter tart or donut!
Also in the downtown, don't miss the Tillsonburg Town Centre where you'll find brand name shopping as well as fast-food dining and a few local shops as well.
Stay the Night
Looking to make a getaway of your trip to Tillsonburg? Book yourself in for the night at The Howard Johnson or 7 Gables Bed and Breakfast.
Where is Tillsonburg?
Tillsonburg is just south of London and about 20 minutes off of Highway 401 on Highway 19.
What should I pack when I'm going to Tillsonburg?
We recommend bringing a cooler in case you visit some markets and farm gate stands as well as a refillable water bottle and running shoes to explore the trails!
I'd like to give back to the community once I leave. What can I do?
Anything else I should know?
Many businesses in Tillsonburg close on Sundays like much of small-town Ontario. If you're coming that day, it's always best to check in advance to see what's open.