Seven Gables Tillsonburg B n B
Inspired by author Nathaniel Hawthorne's book, The House of Seven Gables, this bed and breakfast is the former home of E.V. Tillson, grandson of the town's founder. A historic stay offers up beautiful old world elegance combined with modern amenities on 5 acres of land nestled in downtown Tillsonburg. Relax in one of the four suites or rent out the manor, a home on the same property for your next getaway.
Contact Information
sevengablestillsonburg.com
64 Oxford St., Tillsonburg, ON N4G 2G3
Trip Ideas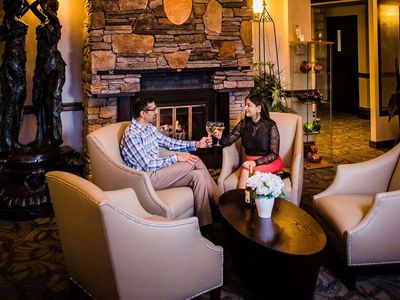 Romance is in the air this winter with these charming packages for couples. Discover Getaway...