Discover Ingersoll on the Oxford County Cheese Trail
Cheese heritage runs rich in the veins of Ingersoll, Ontario. From a 7300lb wheel of cheese to Canada's first cheese making school just outside the town, it's no secret why several Oxford County Cheese Trail stops can be found right in Ingersoll.
Get Cheesy in Ingersoll
If you'd like to stay in an area where the cheese trail stops are just minutes from each other, look no further than Ingersoll. Read on or skip ahead:
---
Stop #1: Get in Touch (or Tap) with your inner Canadian at a Maple Syrup Farm
Where: Jakeman's Maple Farm, 454414 Trillium Line, Sweaburg ON. (View Map)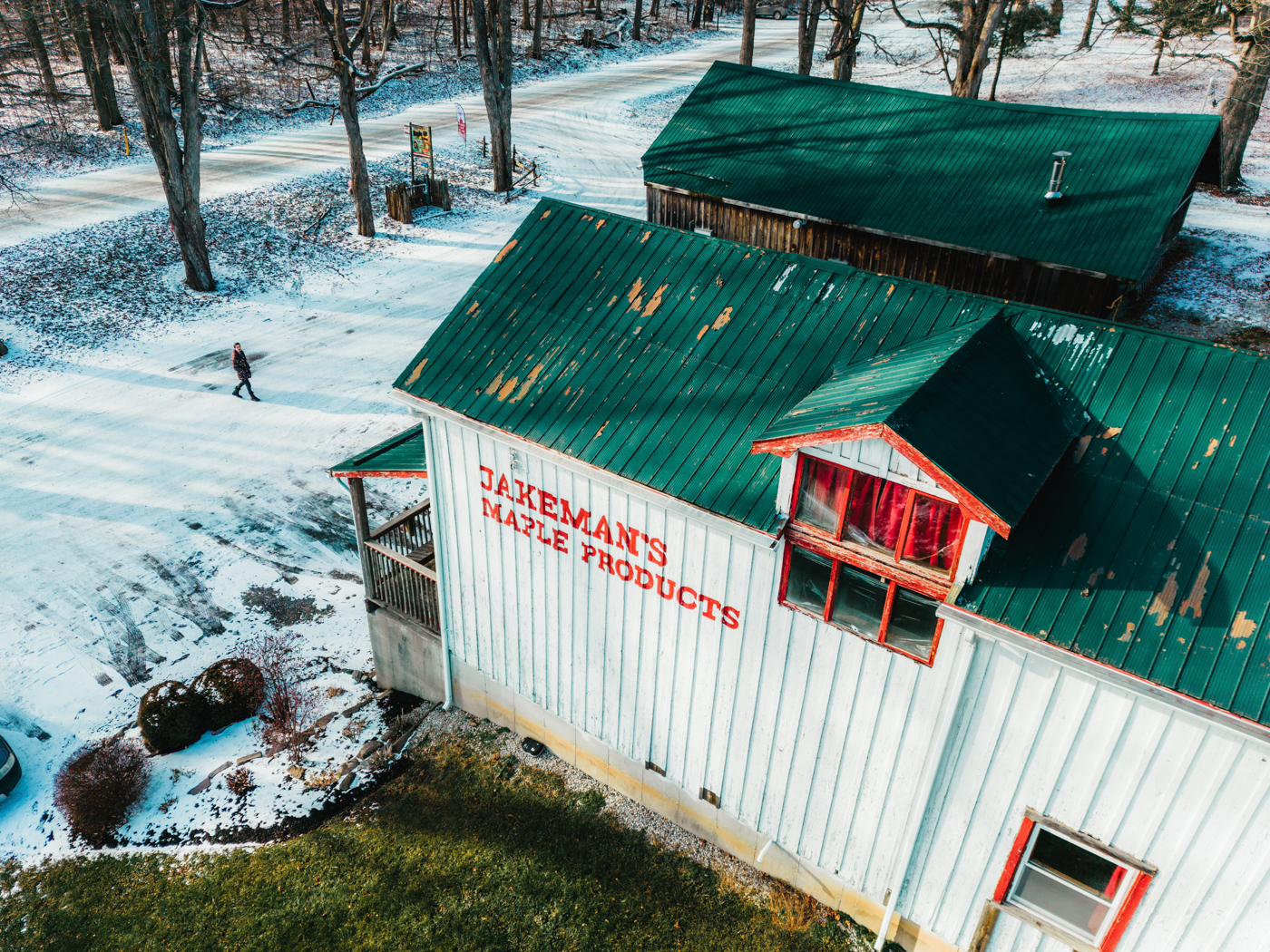 On your way into Ingersoll, a quick jaunt over to the small village of Sweaburg will have you at a beautiful maple farm.
Jakeman's maple syrup is famous in the area and its history dates back over one hundred years. Head into their store which was the old town general store for tastes of their maple syrup, candies and their famous icewine maple syrup.
Guests on the cheese trail can pick up their cheese trail bundle which includes their syrup, pancake mix and a recipe for savoury cheese pancakes. Once you're done, pop across the road and go for a stroll in Trillium Woods.
Drive Time to Next Stop: 11 mins
---
Stop # 2: Know the History
Where: Ingersoll Cheese Museum, 290 Harris St. Ingersoll, ON. (View Map)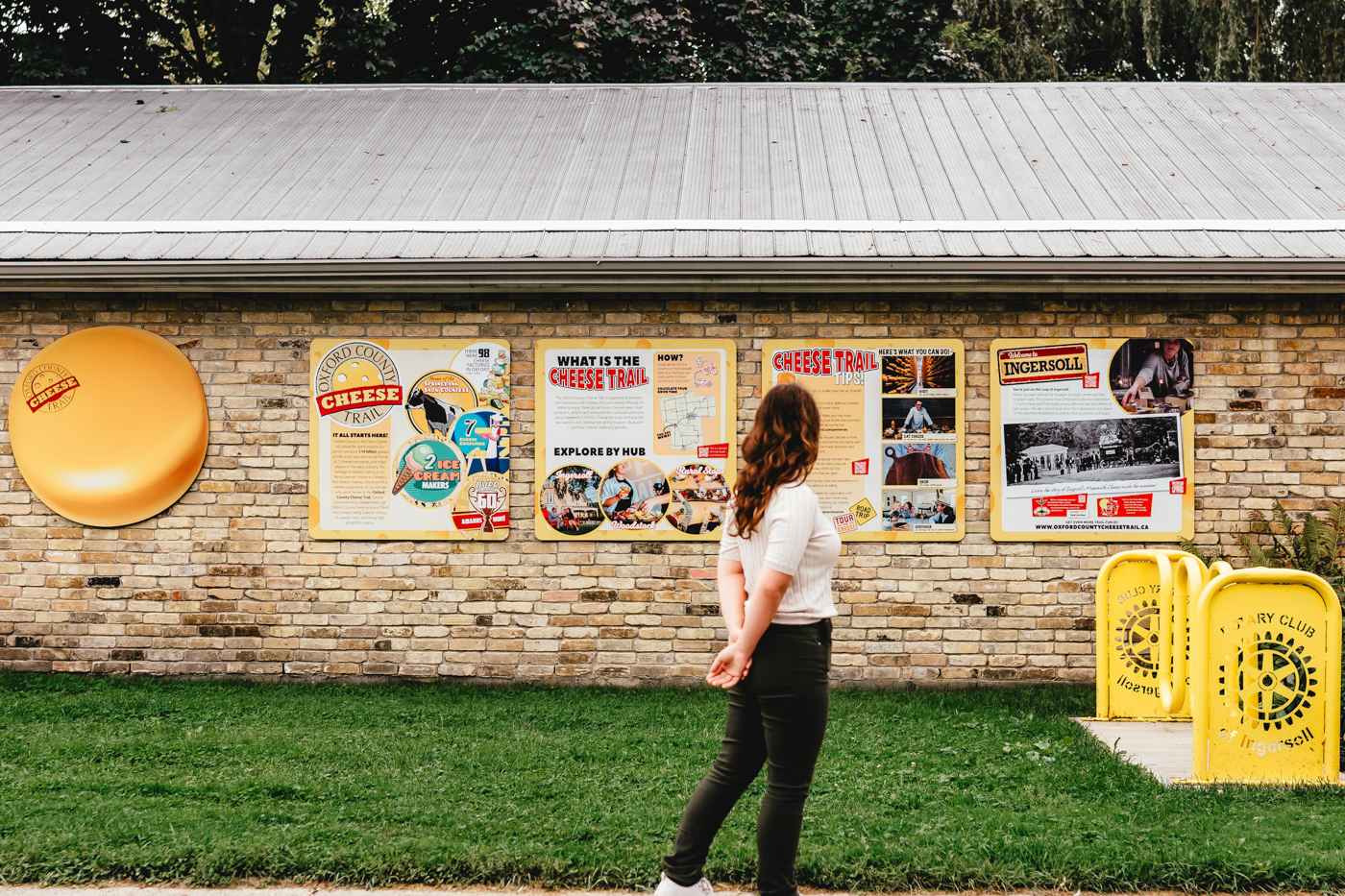 Discover stories of early agriculture in Ingersoll, Laura Secord, The Underground Railroad and the making of a 7300lb wheel of cheese.
This stop is a great way to give the cheese trail a historical context and makes for a great photo opp. After learning the history, head out back if you have wee ones to climb on the cheesy playground (yes, that's a thing) and try a Cheese Trail scavenger hunt.

We love: the cheesemaker photo opp
Drive time to next stop: 4 mins
---
Stop #3: Explore Canadian Pottery, Brie Makers and More
Where: Patina's Gift of Art and Craft, 112 Thames St. S. Ingersoll, ON. (View Map)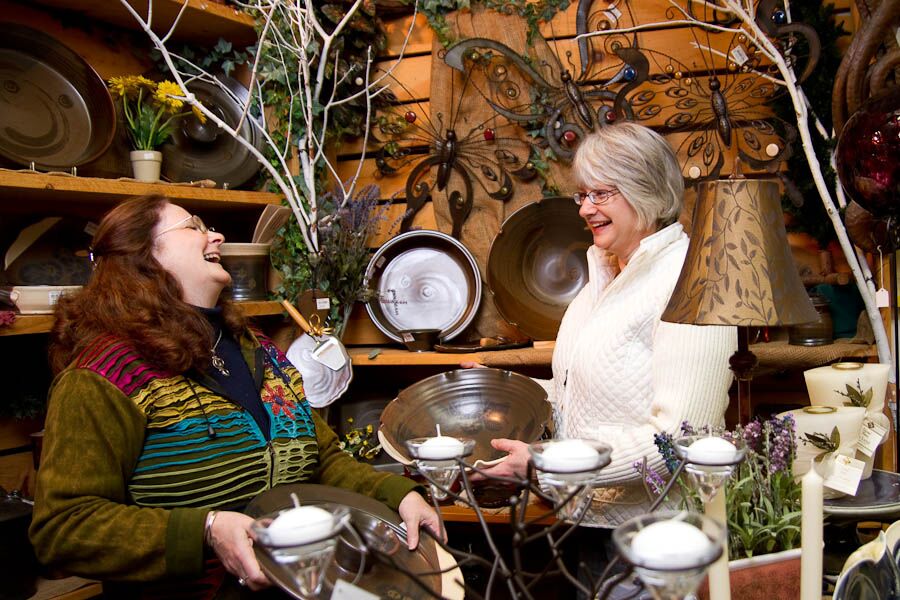 Patina's Gifts of Art and Craft has a massive selection of beautifully handcrafted Canadian pottery, brie bakers, local jewellery and more.
If you're looking for a gift for a wedding, birthday or just to treat yourself (because why not), this is your spot. Make sure you get it gift wrapped with Patina's signature wrap and head out the door with a big smile on your face.

We love: The selection of Crystal McMaster jewellery
Time to next stop: 1 min walk (just next door)
---
Stop #4: Enjoy a Home-Cooked Lunch
Where: Olde Bakery Cafe, 120 Thames St. S. Ingersoll, ON. (View Map)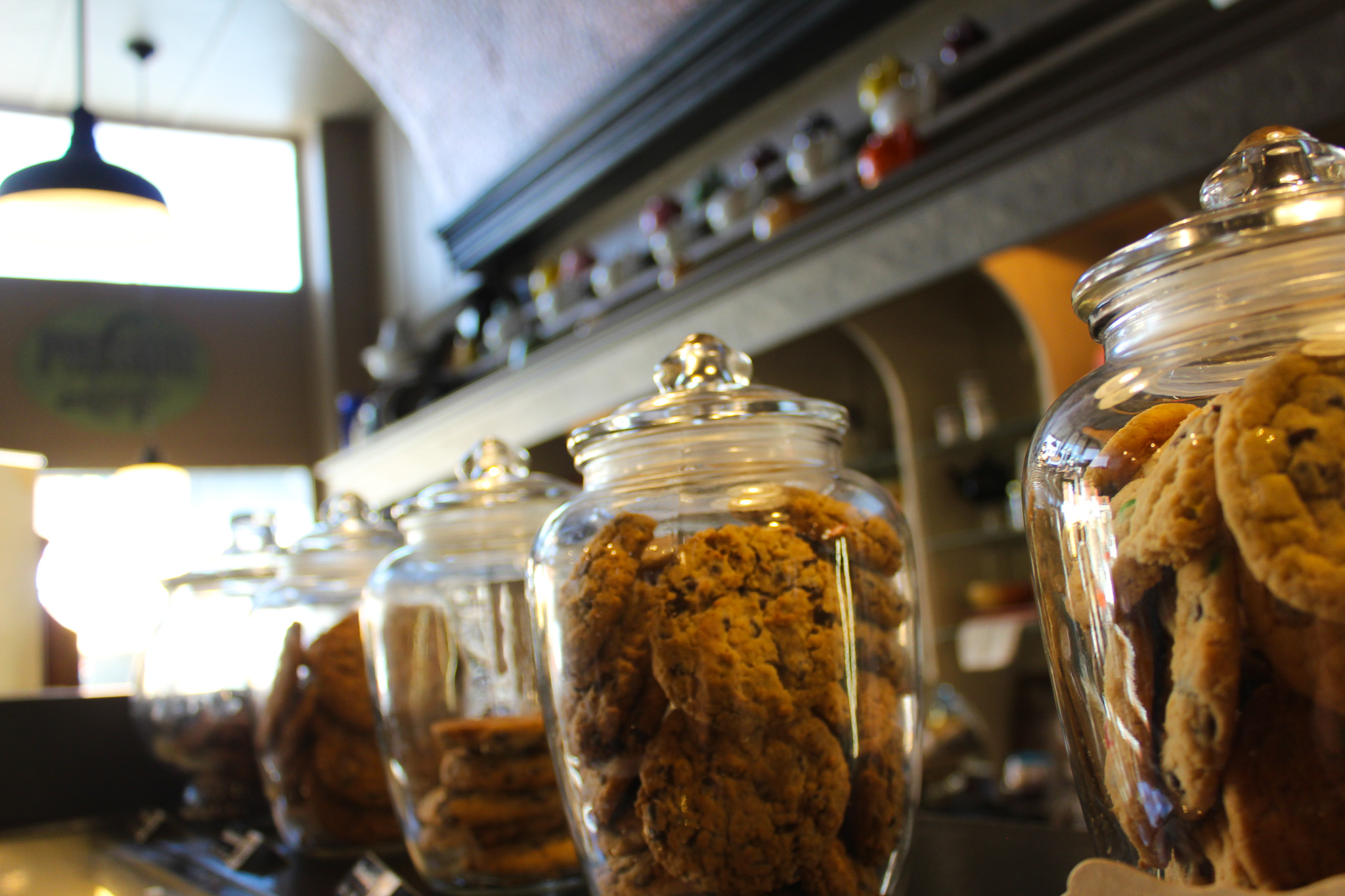 The Olde Bakery Cafe is located in a historic and well-known bakery and got its name while being renovated. Locals would say 'oh that's the old bakery' and so the name stuck.
Enjoy a freshly made lunch featuring local ingredients in wraps, soups, sandwiches and desserts (hello!). Their rich, fair-trade coffee will make you weak in the knees and will definitely set the tone for the rest of your trip.

We love: The Cajetta (Mexican goat's milk caramel) latte
Drive time to next stop: 1 min
---
#5: Bring a Taste Home
Where: The Wine Cellar & Cheese Shop, 188 Thames St. S. Ingersoll, ON. (View Map)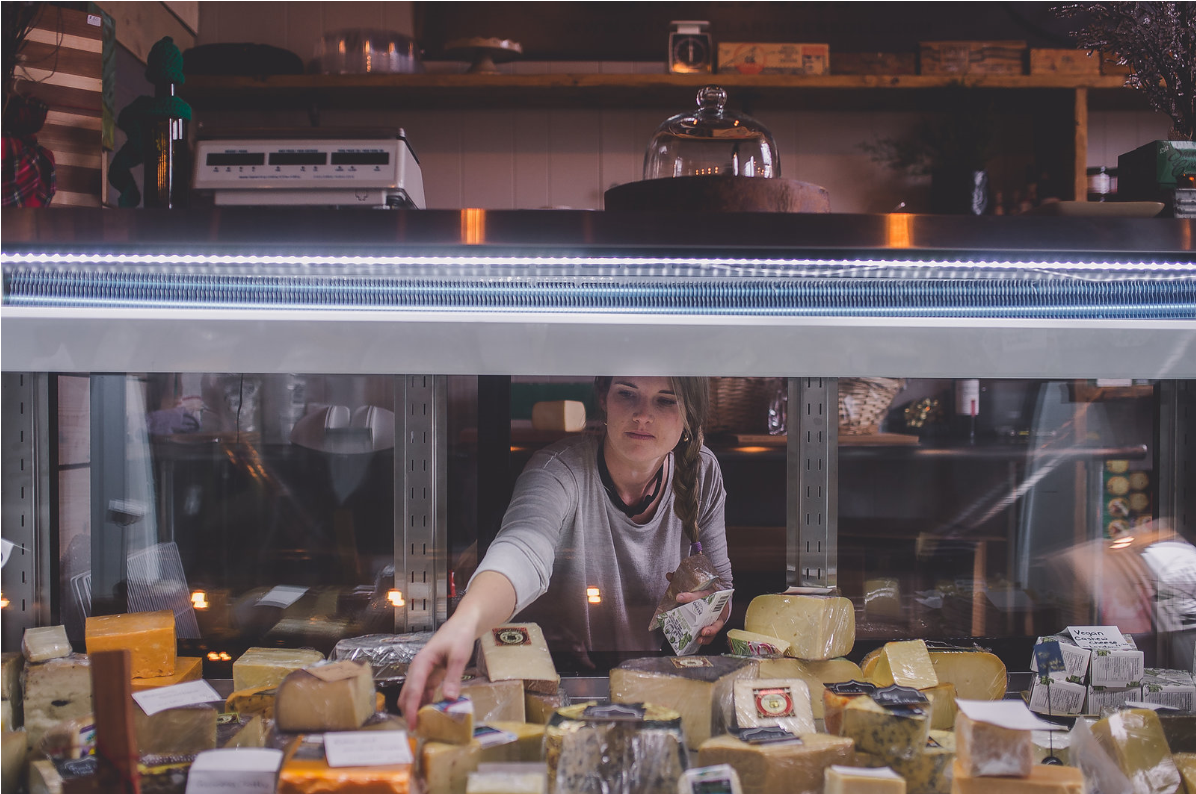 Over at the Ingersoll Wine Cellar & Cheese Shop, you'll be delighted to find an array of both local cheeses as well as international and a few other Ontario cheeses. You can shop Ontario-made condiments, some charcuterie and some wonderful cheeses from Local Dairy Products made in Iggersoll.
Drive time to next stop: 4 mins
#6: Fill Your Stomach with Deliciously Cheesy Meals
Where: Louie's Pizza and Pasta, 440 Bell St. Ingersoll, ON. (View Map)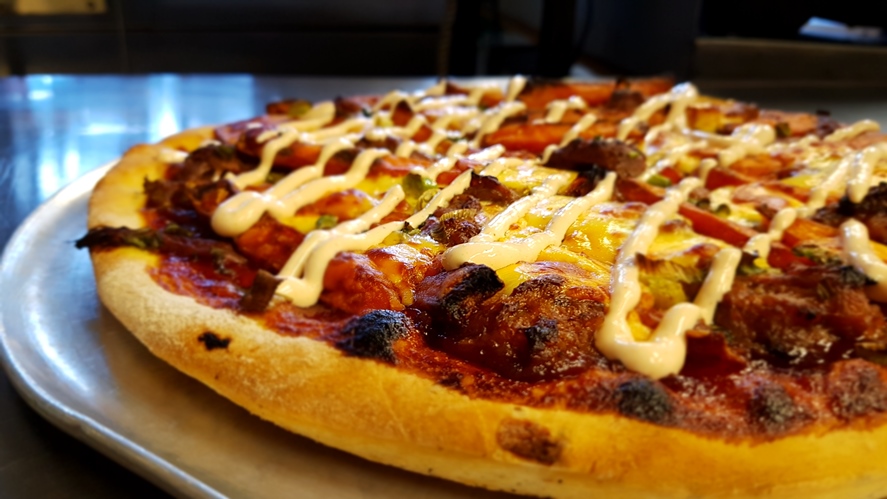 After all that excitement, tucking into a booth at Louie's Pizza and Pasta or grabbing a table out on the patio will feel amazing (but trust us, the best is yet to come).
The menu at Louie's ranges from classic pub food and their signature mammoth panzerotti to a monthly pizza featuring local cheese and crazy flavour combos like the Stormin Norman Burger (side note: the buns are two grilled cheese sandwiches).
Now wipe that drool off your chin and get going.
We love: The deep fried cheese curds with house-made marinara sauce
---
Stay the Night
Where: The Elm Hurst Inn and Spa, 415 Harris St. Ingersoll, ON. (View Map)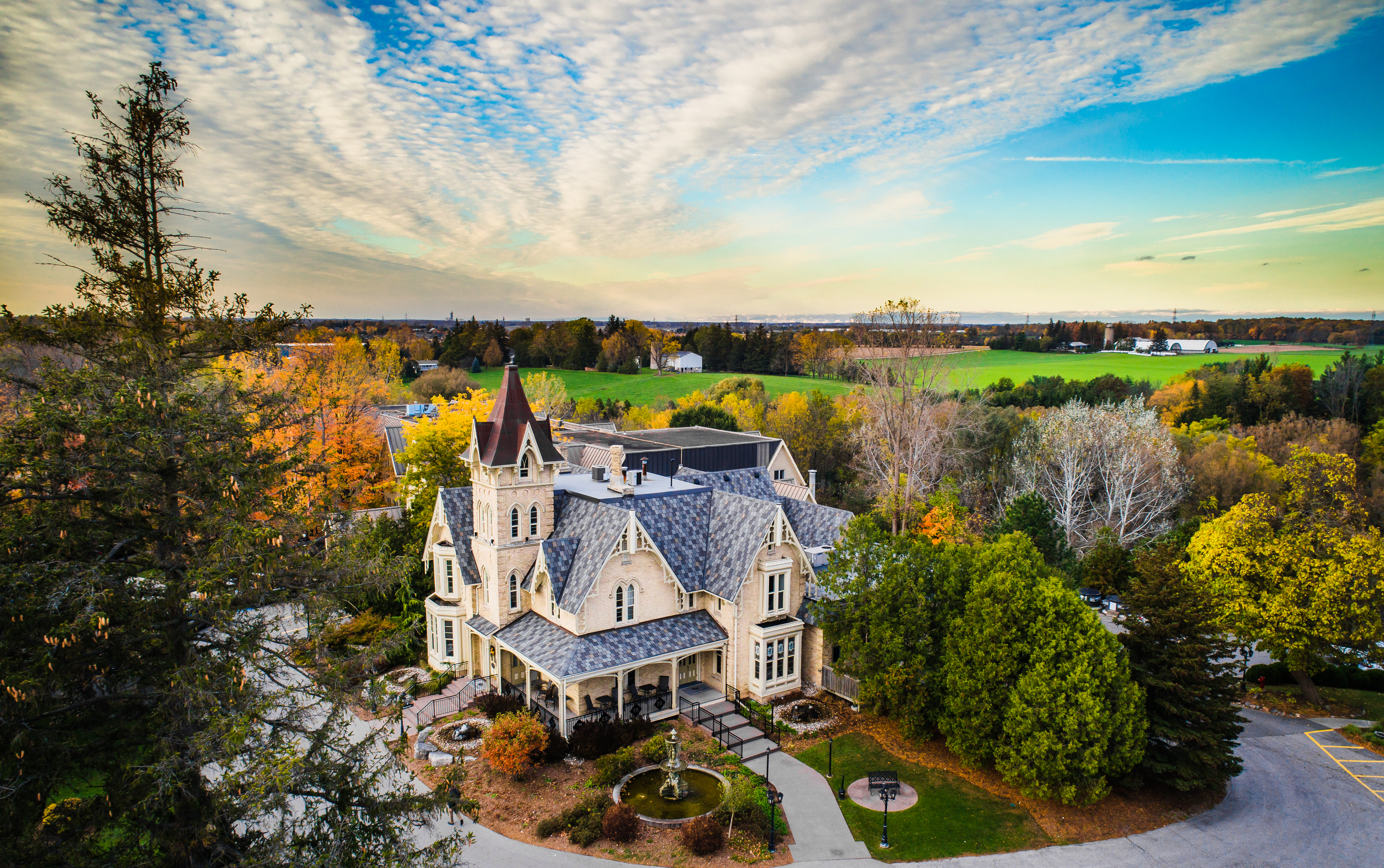 The Elm Hurst Inn and Spa is the height of luxury. Their full-service spa and beautiful rooms will have you letting out that big sigh as you enter. Enjoy delicious meals in the restaurant, pamper yourself with a spa package or enjoy the Oxford Cheese Trail Package which includes a local bottle of red or white wine, a box of chocolates and a local cheese board all in your room plus breakfast for two.