The Ultimate Oxford County Cheese Board & What To Do With Your Leftovers
What to Do with your Oxford cheese at Home
Travelling along the Oxford County Cheese Trail is an exciting outing any time of year but bringing a taste of Oxford home can pack a punch of excitement just as fun. At home, our Oxford cheeses can help you create a cheese board of epic proportions or deliciously cheesy dishes.
Read on for our suggestions on using your Oxford County cheeses both on and off the board or skip ahead:
---
Mountainoak Cheese
Where: Mountainoak Cheese, 3165 Huron Road, New Hamburg (View Map)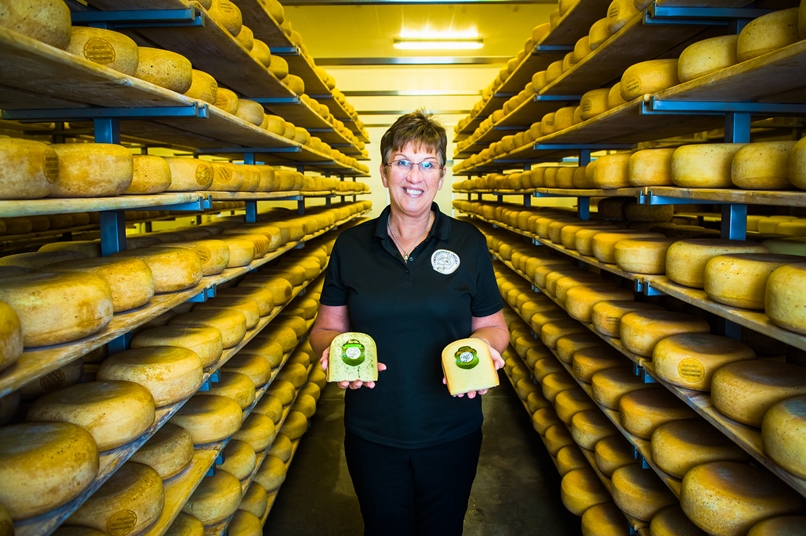 When it comes to traditionally crafted, delicious Gouda, Mountainoak knows its way around a cheese wheel. With over seventeen flavours of Gouda made exclusively with milk from their own dairy herd, it's no question that their cheese goes fantastically well on most boards.
Farmstead GOLD Premium Dutch Gouda
A cheeseboard superstar, this exquisite and simple Gouda is a multi-award winner including the recipient of a Canadian Cheese Grand Prix and more recently, a double category winner at the British Empire Cheese Competition.
Tasting Notes: Slightly sweet and nutty, this Gouda is aged 15-18 months giving it a hint of butterscotch and caramel upon the finish which is characteristic of aged Goudas.
On the Board: Pair thinly shaved Gouda up with slices of Braeburn or Honeycrisp apples and candied walnuts.
Off the Board: That leftover Gouda will add a true burst of flavour to baked dishes like quiche and frittatas or to a traditional melt.
Farmstead Smoked Gouda
Another award-winner, the Farmstead Smoked Gouda goes well when paired with a less aggressive or meltier (trust us, that's the scientific term) cheese.
Tasting Notes: Smoked naturally using applewood, this smooth and creamy cheese has a strong and enjoyable smokey flavour throughout.
On the Board: This smoky little number pairs well with a crisp d'Anjou pear, chewy apricots or purple grapes.
Off the Board: Pair your smoked Gouda with a softer cheese and get an ooey-gooey concoction that still packs a smokey punch when added to scalloped, smashed or any other cheesy potato dish.
---
Bright Cheese and Butter
Where: Bright Cheese and Butter, 816503 Rd. 22, Bright (View Map)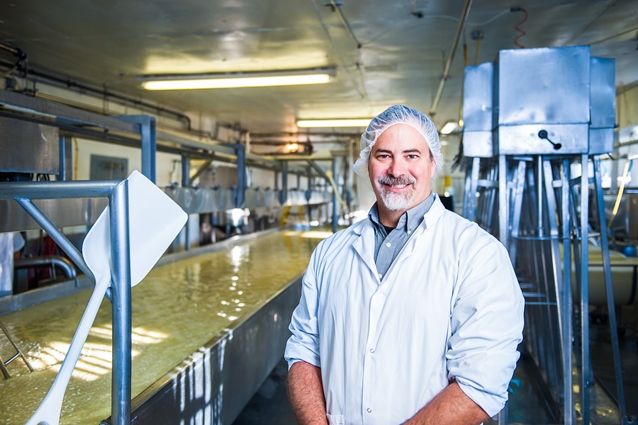 Bright Cheese and Butter have been in business in their same factory location for over 140 years! It's safe to say they know what they're doing. If you're not a cheese connoisseur (yet), fear not. You'll see some familiar favourites at this stop although we can guarantee you've never had them like this before.
Extra Old Cheddar
You might be familiar with the taste of cheddar but Bright Cheese and Butter will help you reimagine this culinary staple.
Tasting Notes: This firmly structured cheese is smooth and buttery with nutty notes throughout and a hint of salt with that delicious crystallization we've come to love in house.
On the Board: Old cheddars pair well with sliced roast beef, maple syrup and pink lady apples.
Off the Board: Cheddar pairs easily with several different meals but we love it topping a burger, sliced up beside an apple pie, baked into scones or as the main ingredient in a killer mac n' cheese.
Asiago
This delicious cheese was created by the young cheesemaker Spencer Haskett who won the top prize at the British Empire Cheese Competition when this cheese was entered.
Tasting Notes: This firm-bodied cheese has a smooth texture and starts off on the palate quite mildly. However, the finish has a robust flavour reminiscent of parmesan and enhances with age.
On the Board: This asiago pairs nicely with crusty artisan bread and olives. Better yet, toast your bread in the oven and serve the cheese with olive oil.
Off the Board: Asiago is a fantastic addition to most pasta dishes. Try using it in a thick, creamy sauce for bowtie pasta and sundried tomatoes.
---
Gunn's Hill Artisan Cheese
445172 Gunn's Hill Rd, Woodstock445172 Gunn's Hill Rd, WoodstockWhere: Gunn's Hill Artisan Cheese, 445172 Gunn's Hill Road, Woodstock (View Map)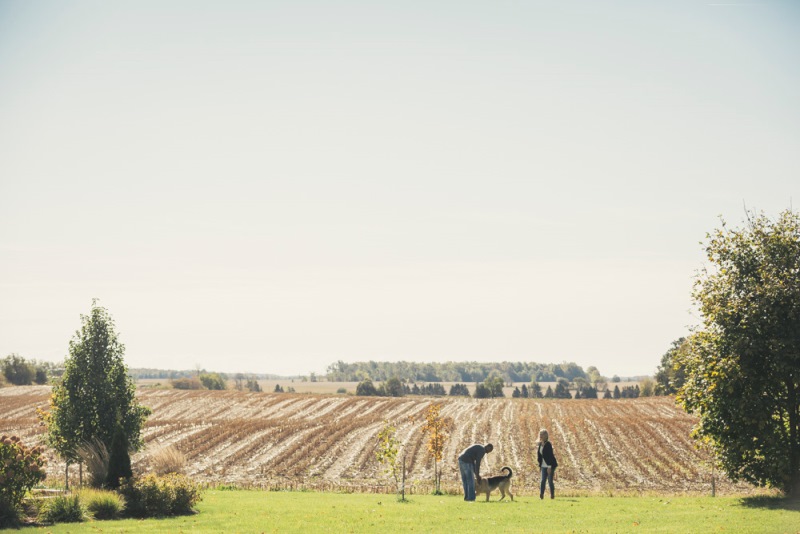 Gunn's Hill Artisan Cheese is nestled in the rolling hills of Oxford's countryside. While you can certainly taste the Swiss influence in owner Shep Ysselstein's cheeses, these award-winning cheeses are completely unique in their own right.
5 Brothers
This delicious Swiss-inspired cheese is named for the cheesemaker and his four brothers. Made with milk exclusively from the cheese maker's family's farm, you'll love the fresh taste.
Tasting Notes: This cheese is aged on wood planks, adding a robust, rich flavour with a sweeter overtone throughout the body of the cheese.
On the Board: Pair this cheese with pickled veggies, cured meats and a glass of Riesling wine.
Off the Board: 5 Brothers makes beautiful fondues and out of this world mac n' cheese (try it with a little creme fraiche). To add a European flare, try 5 Brothers in spinach cheese soup, souffle or cheesy potato tartlets.
Brigid's Brie
A cheese so beloved that it was named for the cheese maker's mother-in-law, this brie is aged for 6 weeks and is completely free of stabilizers and preservatives. Rumour has it, the cheesemaker eats a wheel a day (and who can blame him).
Tasting Notes: This soft, creamy cheese is mild as far as bries go. With a slight butter taste, it's a great addition that can be enjoyed hot or cold.
On the Board: This brie is excellent when served on artisan crackers with red pepper jelly, local raspberries or sweet chutney.
Off the Board: You'll be a dinner party allstar when you prepare baked brie topped with maple sugar, cranberry and walnuts. If you're looking to shake things up, this brie also pairs nicely on turkey burgers and in puff pastry.
---
Red Dragon Dairy
Where: Red Dragon Dairy, 383723 Salford Rd. Salford, ON. (View Map)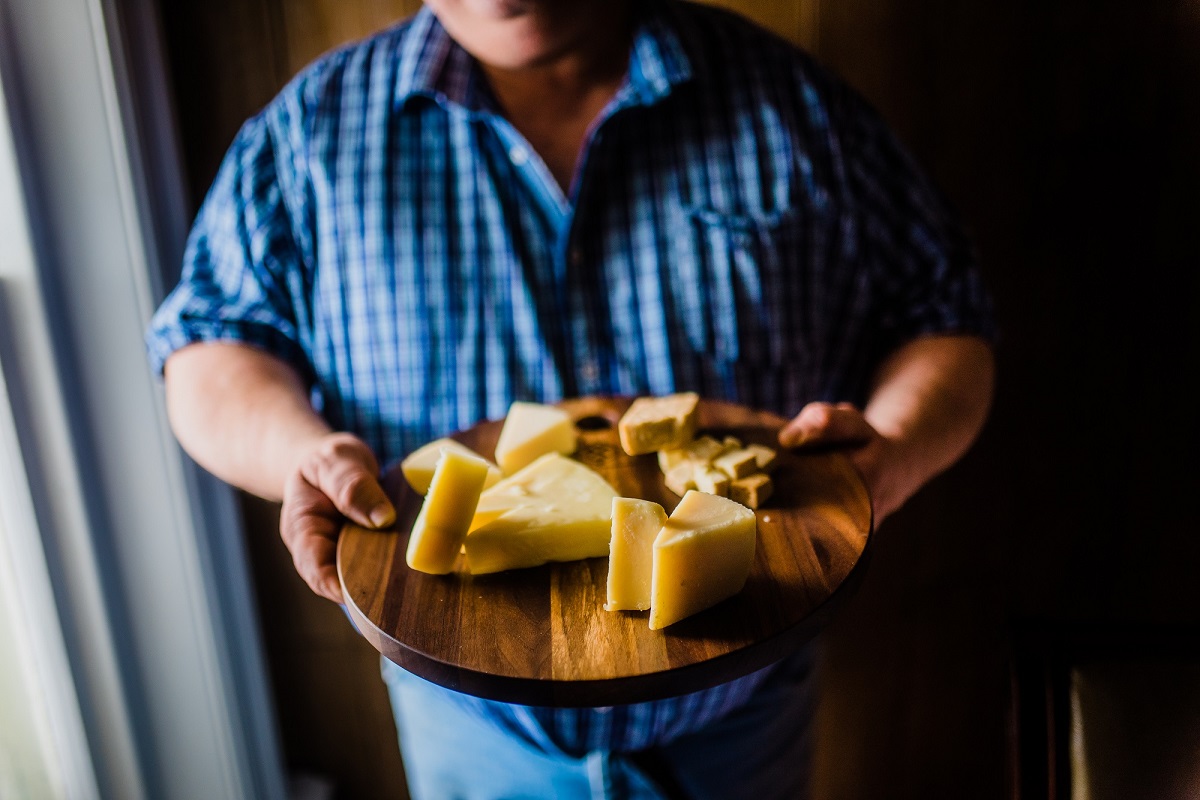 Farmers Ellis, Hazel and Sion Morris immigrated from Wales several years ago to Salford where they raise sheep and goats on their family farm. Creating the trail's only sheep milk cheeses, Red Dragon Dairy is a real crowd-pleaser in the kitchen.
Smoked Feta
This cheese is actually Canada's only smoked feta! Its unique flavour profile has made it a hot commodity on the trail and a favourite to take back home among visitors.
Tasting Notes: This crumbly cheese is salty and tangy with a real smoky punch that lasts. Incorporating notes of smoked applewood, you'll love this twist on the classic Greek favourite.
On the Board: This unique cheese pairs well with acidic foods like cherry tomatoes. The smoky flavouring in this cheese also makes it a great pair for tangy apples like the Granny smith.
Off the Board: You'll never dread making another pasta salad once you've added this zesty cheese. Mix it into kale salads with strawberries and onions or try our favourite combo- chopped cherry tomato, fresh basil, local garlic and delicious olive oil atop a toasted baguette for a superb bruschetta.
Manchego
The rocky coast and scenic beaches of Spain won't seem far off as you enjoy this delicious and traditional Spanish table cheese. Pair it with a nice red wine to kick this fantasy up a notch.
Tasting Notes: The Manchego cheese is full-bodied in flavour and very robust in taste. It is firm and compact with a slightly buttery texture.
On the Board: Manchego cheese pairs nicely with prosciutto, honey or sweeter jam spreads.
Off the Board: The classic combo of dates with manchego is a favourite Spanish delicacy (try adding the cheese to bacon-wrapped figs for an appy you won't forget). It also goes fantastically with chorizo sausage in mac n' cheese or melted into a dip for croquettes.
Local Dairy Products
Where: Cheese can be bought at The Wine Cellar and Cheese Shop Ingersoll, 188 Thames St. S. Ingersoll, ON. (View Map)
For over two decades, Amarjit Singh and his family have been producing high-quality, artisanal cheese out of a historic cheese factory in Ingersoll. Local Dairy's cheeses are inspired by a varied and international flavour scene that makes for an exciting addition to homemade cooking and cheese boards alike.
Malia Paneer
The trail's only paneer is a tasty addition. This Indian-style cheese can be enjoyed raw or grilled in a frying pan with a little bit of olive oil and herbs for a delicious late-night snack.
Tasting Notes: Malia paneer is a firm paneer that is moist and slightly salty in flavour. This unique and versatile cheese is an excellent addition to your cheesy repertoire.
On the Board: Cube and fry paneer in a pan before serving alongside delicious figs and apricots for a taste most dinner guests have yet to try.
Off the Board: Paneer is a popular staple in Indian cuisine. Try it as a substitute for meat on your next kabob or in your next stirfry, try Local Dairy's recipe for Paneer Tikka Masala or blend it with your favourite seasonal berries for a treat as delicious as ice cream!
Buffalo Cheddar
All the milk for this cheddar comes from a local buffalo farm. If you've never tried this delicious dairy product, you'll definitely want to.
Tasting Notes: This mild cheese is thick and rich as is characteristic of most buffalo milk cheeses.
On the Board: Skewer cubes of this bad boy along with tomatoes and fresh basil for a summery fresh taste.
Off the Board: Buffalo cheddar pairs nicely in mixed green salads with balsamic vinaigrette and sliced tomatoes. If you're feeling extra ambitious, buffalo cheddar is fairly stringy when it melts, making it a great cheese to sub for mozza in your next mozza stick.
---
Serve in Style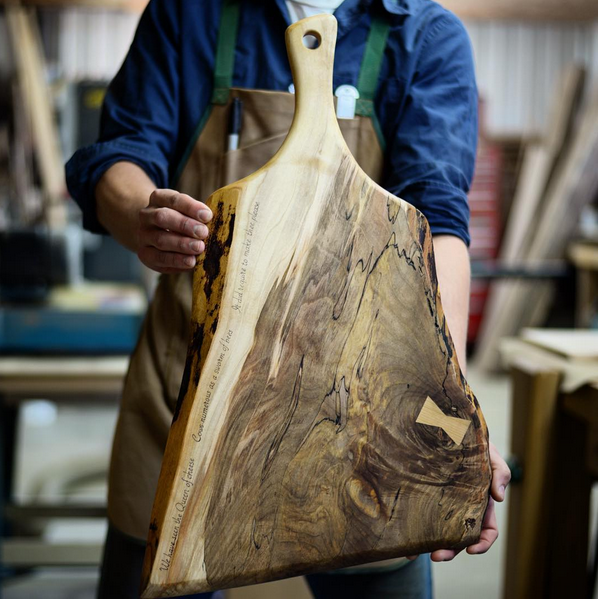 Presentation is key when it comes to your ultimate cheeseboard. Check out a selection of rich live edge boards from our Cheese Trail partner Ottercreek Woodworks or browse a selection of beautiful pottery and brie bakers at Patina's Gift of Art and Craft. If you aren't feeling particularly domestic, skip the hassle and order a carefully curated cheese board from The Wine Cellar Ingersoll in advance of your visit. Not ready to say goodbye? Stay the night at Elm Hurst Inn and enjoy their Oxford Cheese Trail package which comes with a local cheese board, chocolates and sparkling wine in your room!
What about the other cheese I bought?
Oxford County is home to so many cheeses, we couldn't possibly tell you what to do with all of them! That being said, asking somebody at each cheesemaker or shop is a grate way to spark some new ideas!
We can't wait to head back out on the Cheese Trail. Can you help us plan?
Absolutely! We're in the office Monday-Friday between 8:30 am and 4:30 pm.
Send us an email
and try to give us a week's notice before your trip if possible.