Betty's Marketplace
An adorable shop featuring over 80 incredible artisans creating gourmet food, body care, fashion, decor, and more. Betty's also runs an online clothing resale shop for clothing, toys, and footwear. Have a GOUDA time exploring the 'cheesy punny' gifts artisans have created to show your love of cheese...it is unBRIElievable. Open Tues. - Sat.
Located in Downtown Tillsonburg, this adorable shop has a large variety of items to choose for that special gift, or something special created by a local artisan.
If you are interested in gently used clothing items, check out the on-line store Betty's Thrifty Threads on the website!
Don't miss stopping at Betty's Marketplace while you are downtown shopping in Tillsonburg!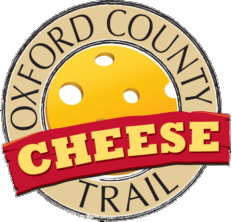 Cheese Trail Offer: Cheesy Punny Gifts
Contact Information
87 Broadway St., Tillsonburg, ON N4G 3P5
Tue-Fri 11AM-5PM, Sat 10AM-3PM