Two Girls and a Cheese Shop
Come and visit this friendly downtown artisanal cheese and gourmet food shop located in Tillsonburg. Offering local cheeses from Gunn's Hill Artisan Cheese and Mountainoak Cheese and a perfect mix of Canadian and International cheeses. But, they are more than just cheese.... jellies, mustards, honey, olives, nuts, chocolate and many more gourmet products.
On Fridays at the shop look for - Fresh baguettes from Angela's Takeaway, Fresh cheese curds from Gunns Hill, Fresh cut flowers from Makkinks Flower Farm, a perfect stop.
Visit their Facebook page for tips on how to make your own charcuterie board using products found in their shop.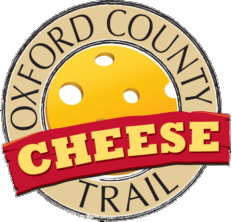 Cheese Trail Offer: Ontario-Based Cheeses
Contact Information
20 Brock St. W, Tillsonburg, ON N4G 2A2