Thames River Melons Ltd.
On-Farm Market, PYO & Farm Kitchen
Thames River Melons is a family owned and operated fruit and vegetable farm just outside of Innerkip Ontario. We started with just 1 acre of cantaloupe in the early 1980s and have since expanded to grow over 500 acres of produce ranging from asparagus and rhubarb in the spring, melons and sweet corn in the summer, pumpkins and squash in the fall, and so much more.
We also offer preserves (jams, jellies, pickles, and sauces) made from our produce and our own Melon Blossom Honey. The farm produce is sold to local grocery stores, at a variety of farmers' markets, and on-farm.
The On-Farm Market and Pick-Your-Own patch is a space where agriculture can be experienced firsthand through berry, vegetable, and pumpkin-picking. This space also boasts walking trails, a kids' play area, and as of 2020 a Farm Kitchen. Here we craft homemade fruit pies and other baked goods, as well as several ready-to-eat meal options. All Farm Kitchen creations are made using our own produce. The menu will continue to expand over the coming seasons! Finally, this space will be utilized to host small events and on-farm experiences.

The newest addition to our Pick-Your-Own Patch is our Farm Food Truck! Again, all menu items are made from scratch, using our farm produce. You can look forward to tasting fresh cut fries, old-fashioned milkshakes, and Smash Burgers featuring our own Black Angus beef.

Overall, we only ever sell produce that we grow ourselves, and all value-added products are made from our produce as well!
CSA Program:
Market Boxes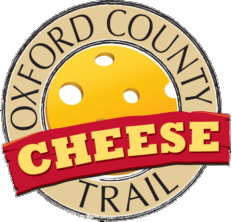 Cheese Trail Offer: Onion Roasted Garlic Scape Jelly
Contact Information
775530 Blandford Rd, Innerkip
Open daily May-Oct. Rest of year by apt.
Trip Ideas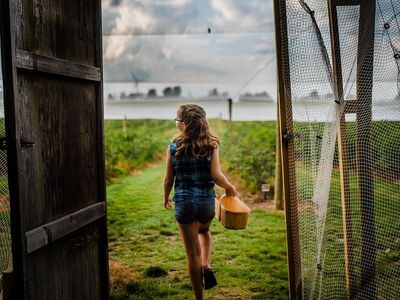 This summer, skip the crowds in favour of the wide-open spaces and chances to get outside in Oxford County....