Blue Cow Delivery
Shopping local is easier than ever with bluecowdelivery.ca. Go online to place your order and receive milk and more to your door each week. Choose from a variety of locally produced goods and order according to your schedule (weekly, bi weekly or one time). From Southwest Ontario's backyard to your front door!
You can also find Blue Cow Delivery at the Woodstock Farmers' Market. Saturdays 7am - 12pm
Products: Milk, cream, butter, cheeses, meats, honey, maple syrup & more.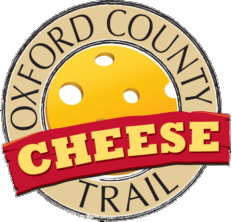 Cheese Trail Offer: Cheese Trail Offer: Greener Pastures snack pack - pepperettes & chocolate milk
Contact Information
774766 Oxford Rd 14, Woodstock, ON N4S 7W3