Fritzies
From humble beginnings in the iconic yellow bus, Fritzie's is now at two locations. A true landmark for the past 40 years in Woodstock.
Fritzies is a must stop for the best fries, beefsteak hamburgers & footlong hotdogs.
Eat in or Take out. Quality fast food at reasonable prices.
For a local taste, try their poutine made with Ontario cheese curds or their Norpac beef burgers.
Patio Hours (West End Only): Monday-Thursday 11:00am-7:00pm, Friday-Saturday 11:00am-9:00pm, Sunday 11:00am-8:00pm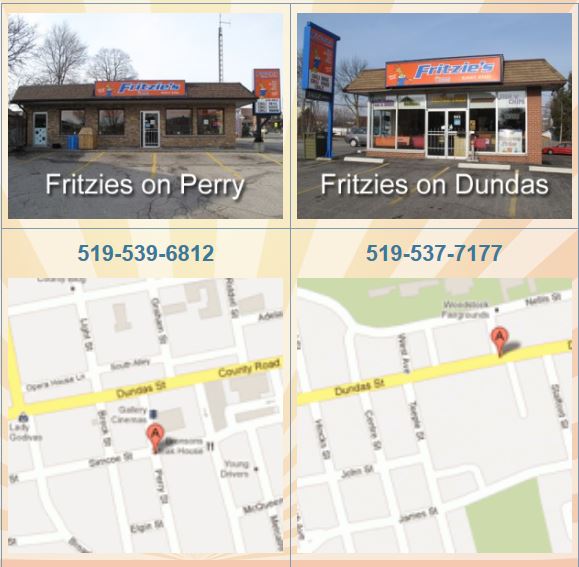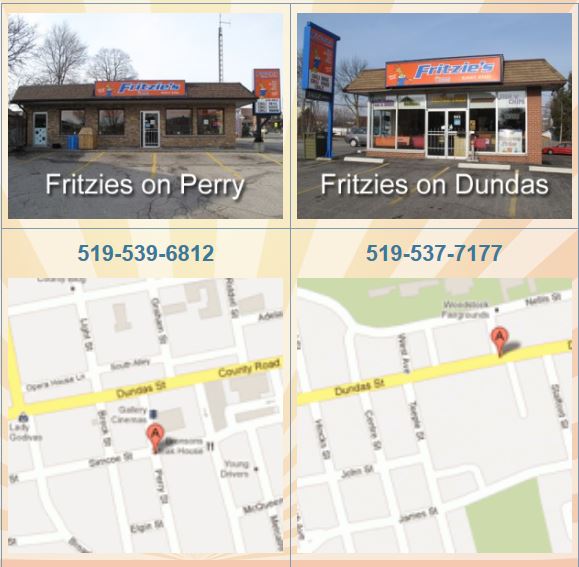 Contact Information
East End: 519-537-7177....... West End: 519-539-6812
East End: 881 Dundas St., West End: 32 Perry St. Woodstock
Mon - Thurs; 11am - 7pm, Fri - Sat; 11am - 9pm, Sun; 11am - 8pm