Ingersoll Cheese & Agricultural Museum
Explore Ingersoll's rich, cheesy history as you learn about more than 150 years of cheesemaking in Ontario. This award winning museum, with its 7 buildings and exhibits will show you why we're home to the Oxford County Cheese Trail.
Imagine a 7300 pound cheese! Marvel at the outstanding 'Pathway of the Giants' woodcarving. Learn about these and other engaging stories during a visit at this museum. Voted Top Small Museum in Ontario.
Commemorating the rich agricultural history of Oxford County, including the world famous cheese industry this museum features a replica 19th Century cheese factory, blacksmith shop, barns, local history gallery and Oxford County Museum School.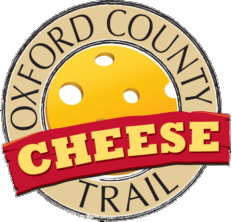 Cheese Trail Offer: Tours, Cheese Maker and "Oxford Gothic" photo ops, Cheesy playground
Contact Information
290 Harris St., Ingersoll