Norwich and District Historical Society Museum & Archives
Come, visit us at the Norwich Museum, and glimpse into the area's Quaker and Dairy heritage. As you step into the past, experience 200 years of rural life in Southwestern Ontario by touring the 19th century agricultural barns, blacksmith's shop and the main street gallery.
Then while exploring the the Quaker Meeting House, you will learn the interesting history of the Society of Friends who settled Norwich in the early 19th century.
Did you know about Norwich's industrious past? Witness the entrepreneurial heritage of Norwich, home of the largest broom factory in the British Empire and the first cheese factory in Canada.
In the life of a pioneer. DIY took on a whole new meaning in the home. From growing your own food to preparing it from scratch, using what you had to put food on the table was a way of life. Get a taste of what life was like when you Churn Back Time! Here is a chance to enhance your visit with our butter churning experience.
Discover the past at the Norwich and District Museum and Archives!
Summer Hours (July-August): Tuesdays to Saturdays: 10 am - 4 pm.
Rest of year: Tuesdays to Thursdays and Saturdays: 10 am - 4 pm.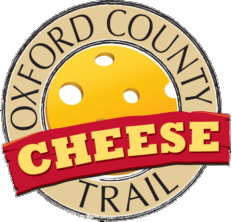 Cheese Trail Offer: Churn Back Time Experience
Contact Information
89 Stover St. N, Norwich, ON N0J 1P0