What to Do When You Come to Ingersoll for the Burns Supper
If you love all things Scottish heritage then the Burns Supper that happens each January is for you! THose with tickets are treated to music from the Ingersoll Pipe Band. Moreover, there wil be cocktails and a full Scottish dinner complete with roast beef, scones and haggis. There will even be special guest performers there as well. It's sure to be an evening of rollicking good fun! If you're looking to explore more U.K. heritage, why not check out a few more stops in Oxford while you're down?
1. Tour an 1880s Mansion with Ties to Scottish Heritage
Where: Annandale National Historic Site, 30 TIllson Ave. Tillsonburg, ON. (View Map)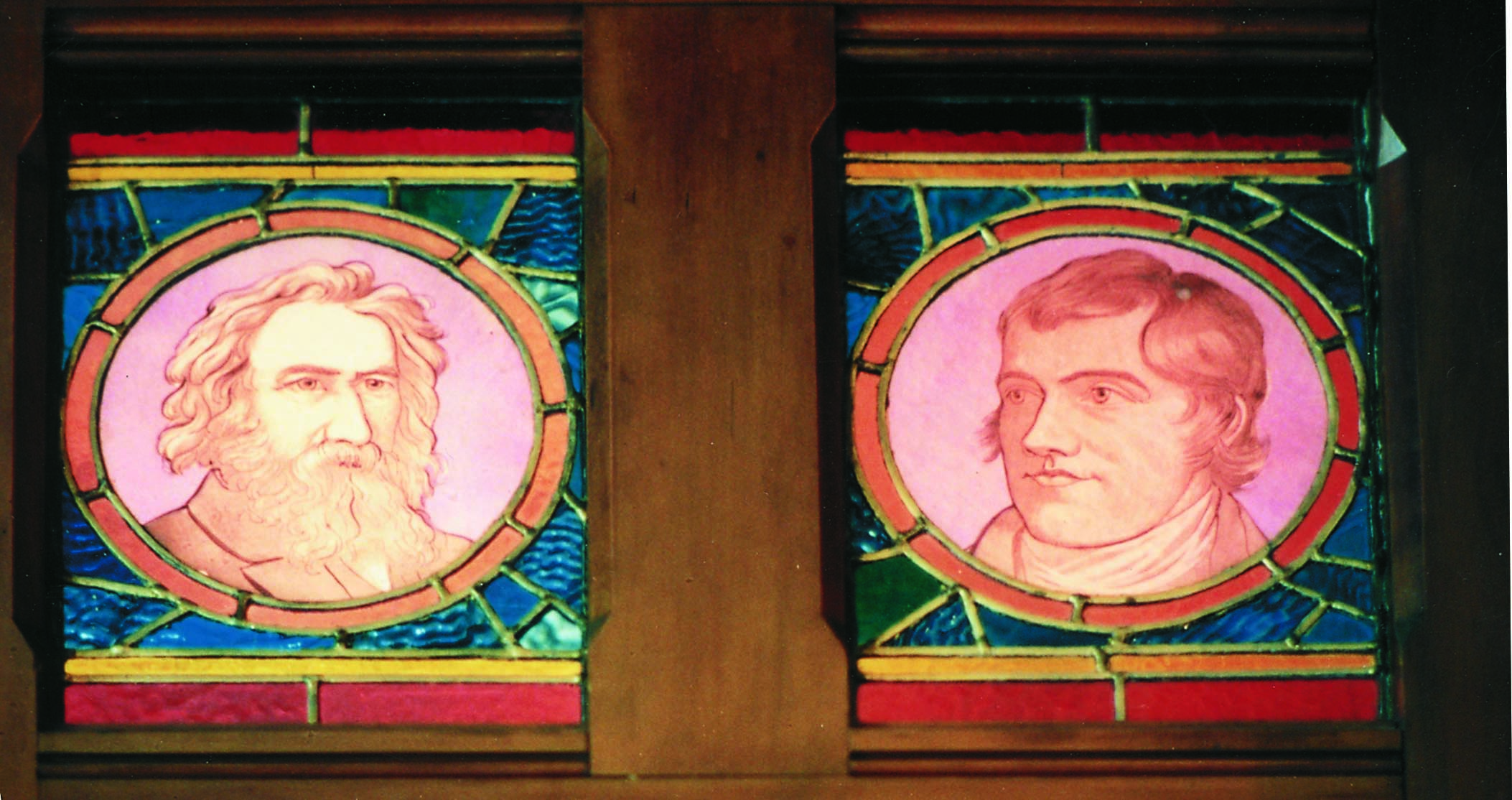 Annandale National Historic Site is renowned for it's exquisite interior that has been deemed the country's best example of a home designed in the Aesthetic Art Style. Built between 1880 and 1883, this home of Tillsonburg's first mayor was a showcase of ingenuity and modern building techniques. With indoor lighting and heating plus a three storey brick barn with heating and cooling systems for even the cows and pigs out back, it was a site to behold when it was build. Named Annandale House at the time, owner E.D. Tillson prodvided the stately home with this moniker in honour of his Scottish mother-in-law who heiled from Annandale, Scotland. Tour this house and museum and discover all the hidden treasures and designs within the home. You may even see an homage to ol' Robbie Burns himself!
2. Grab a Propper British Lunch
Where: Charles Dickens Pub, 505 Dundas St. Woodstock, ON. (View Map)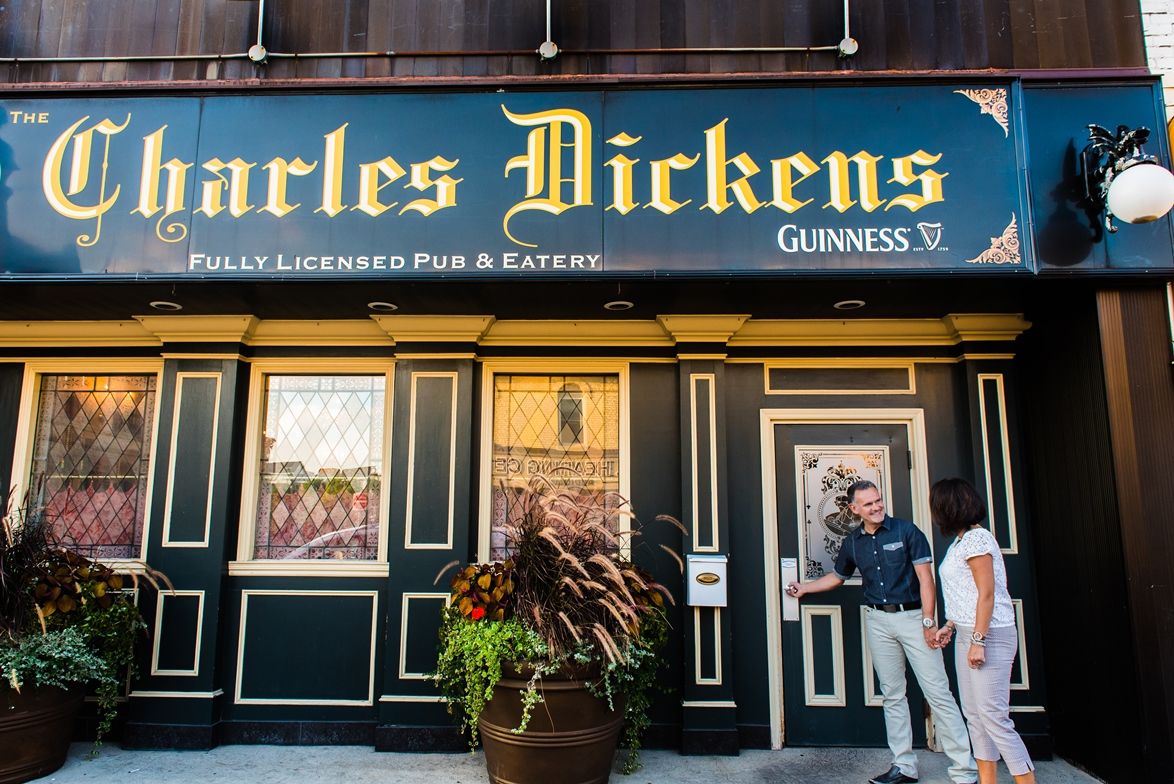 Cozy on up in this charming pub with great atmosphere. Run by a British ex-pat, this spot is ther perfect place to spend a lazy lunch lounging over a pint of beer and a fish n' chips dish so good you'll think you're in jolly ol' England. Check out their fantastic menu of dishes featuring loads of local ingredients including a splendid selection of local cheeses.
3. Enjoy an Empire Cookie
Where: Dee-Lights Bakery, 379 Dundas St. Woodstock, ON. (View Map)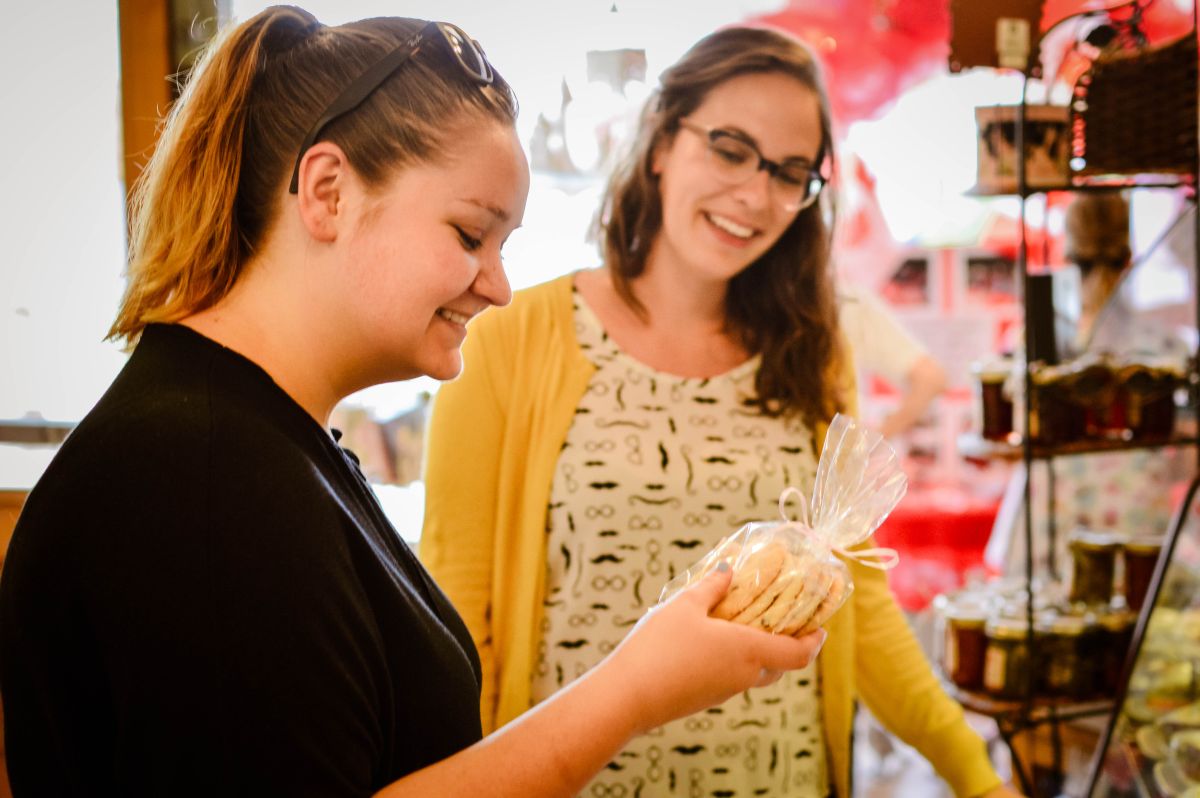 Is there anything better than trying the baked goods of other countries? We don't think so either. This traditional Scottish cookie is popular through out the United Kingdom. This sweet biscuit is usually adorned with a white icing and a glace cherry for an extra kick of something sweet. Grab a few at Dee-Light's Bakery and be sure to check out their awesome selection of other baked goods and take-home meals.
4. Learn the Story of Oxford's Own Loch Ness Monster
Where: The Thomas Ingersoll Trail, 290 Harris St. Ingersoll, ON. (View Map)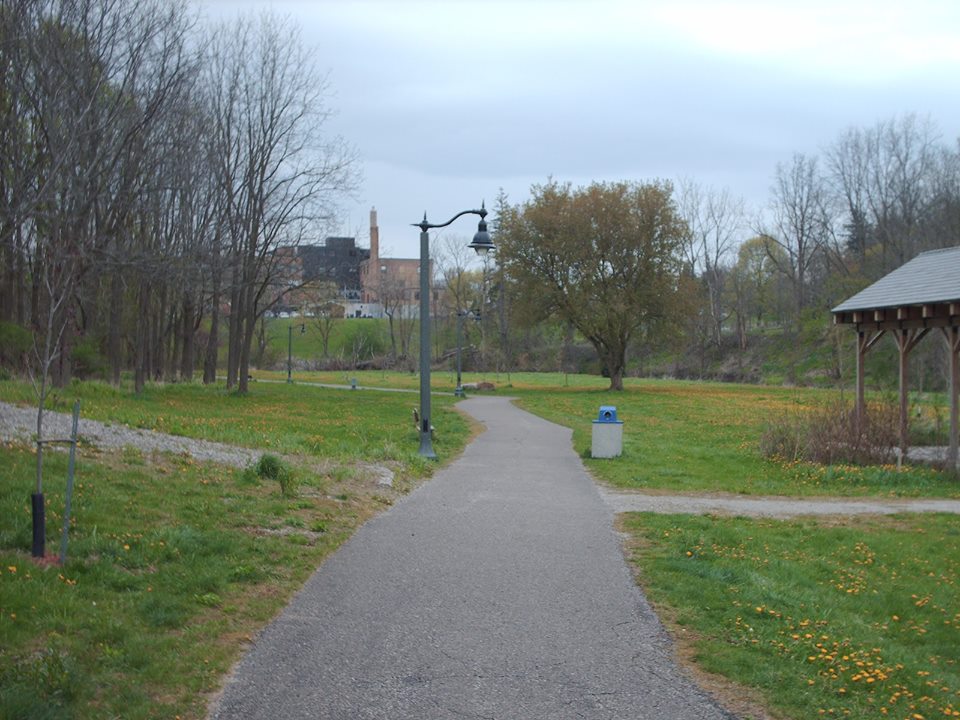 Back in 1857, the town of Ingersoll was of much interest to Canadian and American scientists who came to visit and gather both scientific and historical research. Why, you ask? Well in the center of town in Partlo's Pond, it had been said there was a monster of great proportions. It had been seen by many town folk (their own personal Loch Ness Monster) and caused great bursts of bubbling along the surface of the water followed by an extreme calm. The commotion was so great that the town agreed ot drain the pond that year and get to the bottom of what creature was living in Partlo's Pond. The object was not infact a huge beastly thing but rather the hide of a two-year-old cow that had been stuffed with straw and brickes to keep it underwater! Go for a walk by Partlo's Pond as it is today (monster-free) located along the Thomas Ingersoll Trail and while you're strolling along this gentle trail, be sure to pop into The Ingersoll Cheese Museum for more great histories or take the trail right into downtown Ingersoll.
5. Visit a few of the sites commemorating George Leslie Mackay
Where: Through Out Oxford
The story of George Leslie Mackay started in Embro but led this young lad of Scottish descent across the globe to Taiwan where he established churches, training schools and both medical and dental clinics today. Still a person held in high regard in Taiwan today, his story is one for the ages. Read about it here then head out to check out a few spots commemorating him through out Oxford County.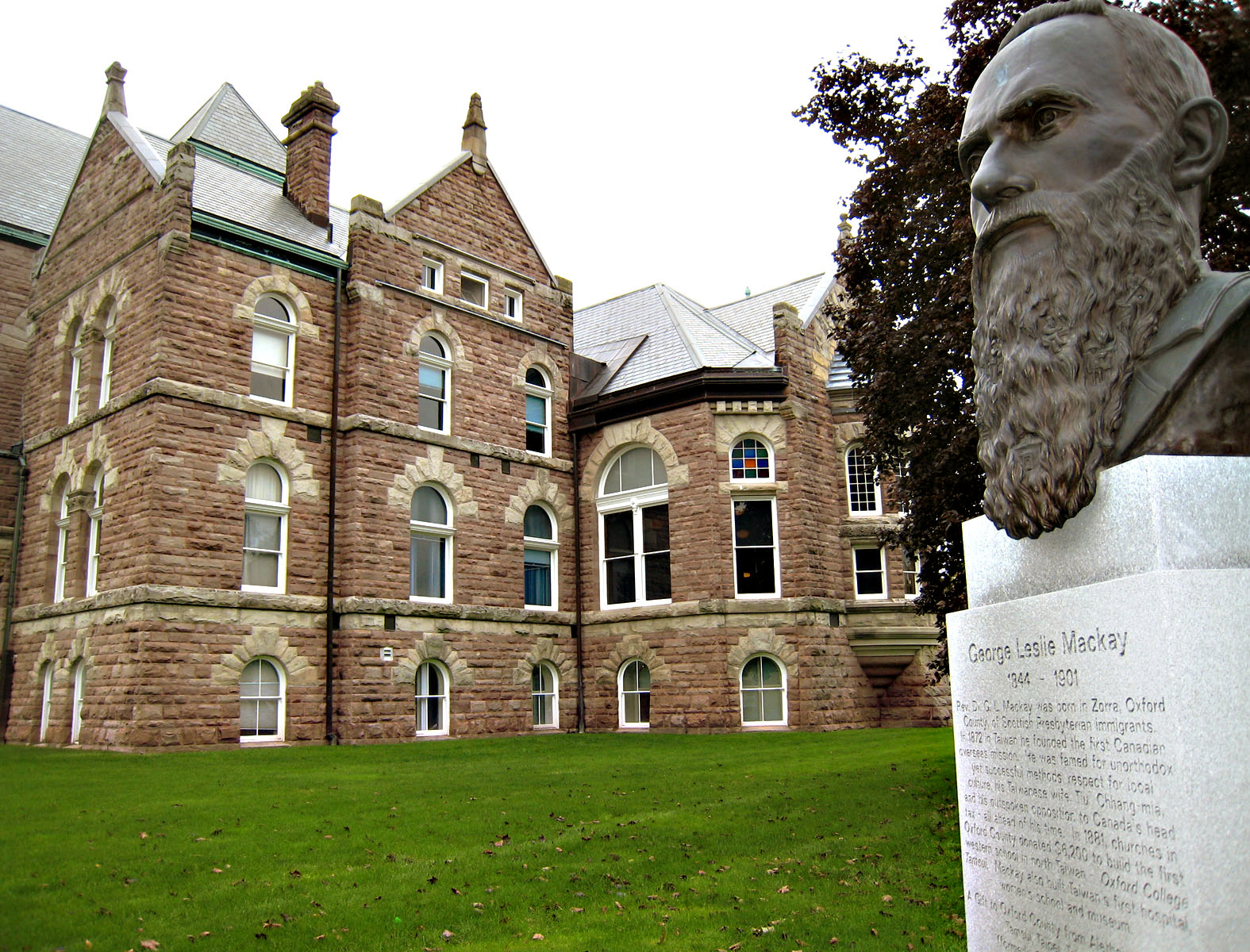 Statue of George Leslie Mackay: 415 Hunter St. Woodstock (View Map)
This statue in Woodstock's historic courthouse square is more than meets the eye. While from far away, it depicts the bust of George Mackay, get a little closer for a better look. Upon further inspection you'll see the story of Mackay's life, woven into his beard. To name a few of the images within, you'll see a Tawainese villager transporting sugar cane, an iamge of Mackay performing a dental operatio and an image of his tomb in Taiwan. While you're there, consider checking out the rest of the buildings in courthouse square.
George Leslie Mackay's Birthplace: 495688 10th Line Woodstock (View Map)
George Leslie Mackay was born on March 21, 1844 in Zorra Township to George Mackay and Helen Sutherland (Scottish Immigrants). He was the youngest of six children. Mackay went on to become one of themost well-known missionaries during the late Victorian era.
The Old Log Cemmetery: 435618 43rd Line Embro (View Map)
Located a short 5 km from Makay's birth place, this is the resting ground for many relatives of G. L. Mackay, including his immediate family.
Knox United Church: 116 Kincardine, Zorra (View Map)
Formerly a Presbyterian Church, Mackay was baptised here into the Knox Prebyterian Church in Embro following his pastor Donal McKenzie. Other missionaries of the Free Church of Scotland such as Robert Burns and William C. Burns also played a large role in Mackay's life and, ultimately, were the reason Mackay decided to become a missionary at the age of ten
Can't Get Enough Scottish Fun?
No worries! Be sure to come back to Oxford and check out a few more Scottish traditions:
The Embro Highland Games
You'll hear the roar of the bag pipes ever July long weekend at the Embro Highland Games as competitive highland dancers, heavy events and Canada's largest tug-o-war event come to town.
Calithumpian
This year marks the 100th anniversary of Calithumpian in Thamesford! Taking place each May long weekend, this community celebration brings out a musical parade, classic car show, fireworks, delicious food and more.
Ingersoll Pipe Band Performances
Join in on more Scottish fun as you check out the various Ingersoll Pipe Band performances that take place thorugh out the year. Established in 1910, Ingersoll's Pipe Band has been on parade through out North America and even in Taiwan. Check their Facebook Page for details on upcoming performances.
Want more small town fun? Sign up for our Oxford Insider newsletter.