We the North (of Oxford)
Northern Oxford is the perfect place to enjoy a long, leisurely ride through the country side. By enjoying a 90 km ride (or shortening it to your liking), seeing this part of the county is a great way to spend a day (or two). Starting in Ingersoll, the main street is lined with bike racks. There are several lots in the downtown that offer free parking. Whip into The Olde Bakery Café for a tasty breakfast (the Gunn's Hill Cheese Breakfast Sandwich perhaps) or a coffee to get you ready for your ride. Once you're done it's time to hit the road!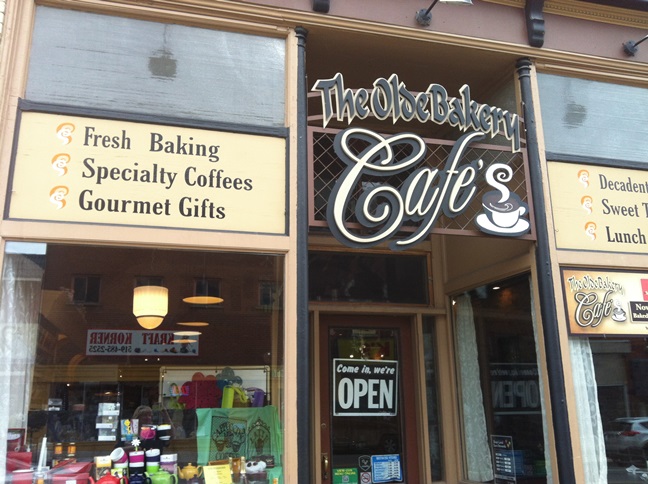 Starting with a flat route along 31st line, ride 20 km through scenic farm landscape and continue into Tavistock which marks the halfway point of your ride. This ride is fairly smooth and paved. Once you've made it into Tavistock, stop for a nice lunch at Quehl's or even an ice cream cone. Don't forget to use the restroom and take advantage of the water refill service.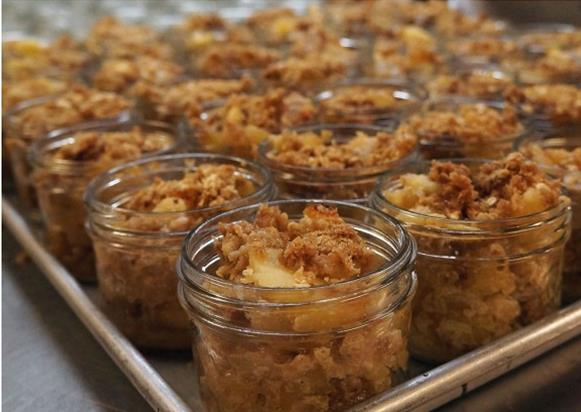 Continuing on, head down 16th Line to Oxford Road 33 and enjoy views from above as you cruise past more rural beauty on a "share the road" route. Don't forget to stay hydrated!
Coming into Woodstock, head down town for some fantastic attractions. There is a bike rack located at City Hall on the corner of Reeve and Dundas Streets. Take your time and explore a few interesting attractions such as the Woodstock Art Gallery or Woodstock Museum while you're there.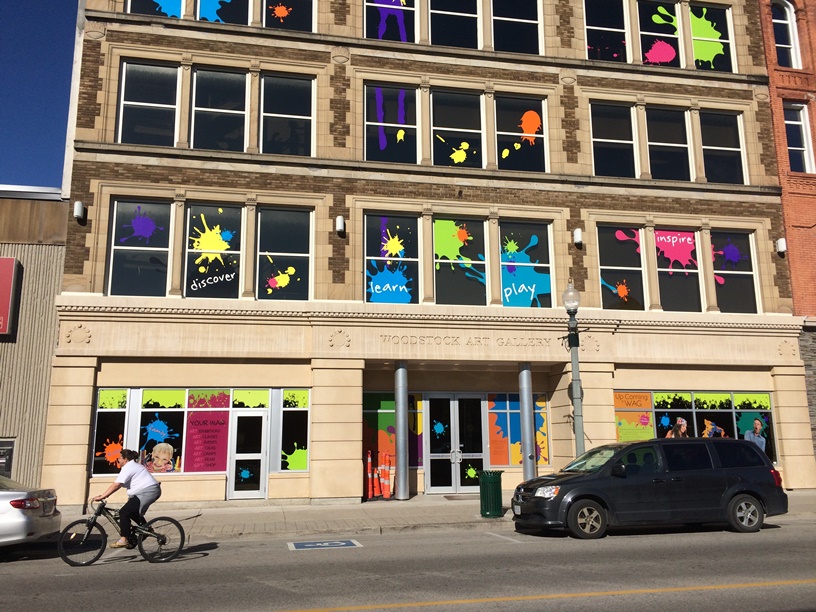 Now it's time for the final stretch of your ride. Enjoy a slight cool down as you ride 13km along Beachville road and back into Ingersoll. Along the way, pop into the Beachville Museum for a wonderful trip into the past. Wouldn't a cold beer on the patio taste good after that? Head to the gorgeous and historic Elm Hurst Inn for a delicious beverage in the Mansion Restaurant. Not ready to go back home? Stay the night! Elm Hurst Inn is bike friendly and their accommodations are ultra- relaxing.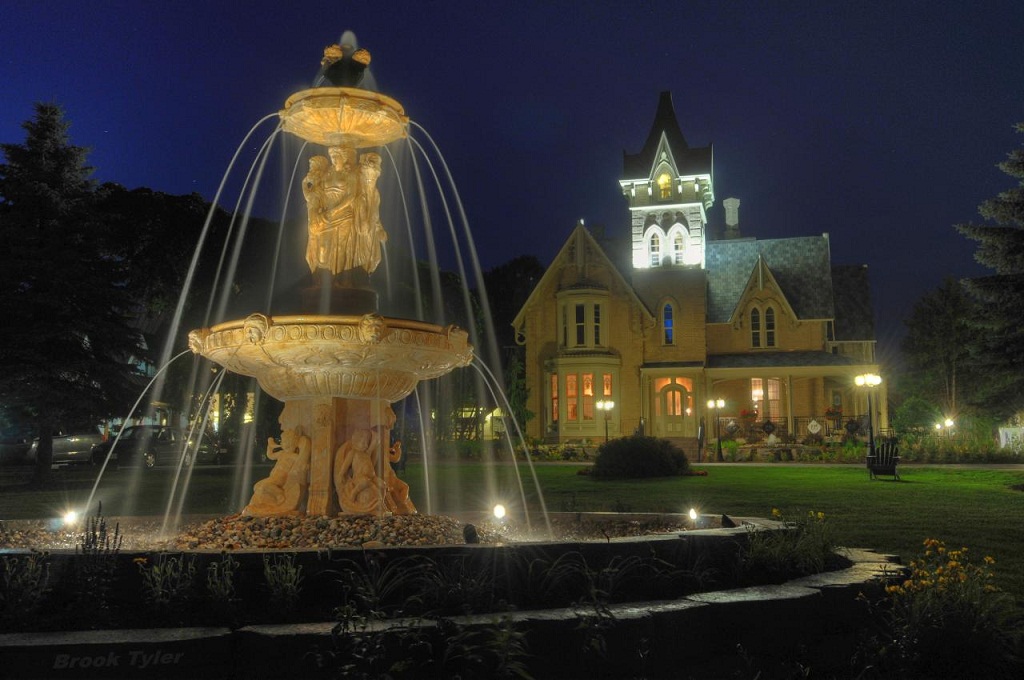 The next day, you may feel a little sore! After a leisurely breakfast, the full-service spa awaits you for a massage. Sigh.
Get more information about cycling in Oxford County by signing up for our newsletter.