Get Mooo-ving: Scenic country roads and terrific trails make Canada's Dairy Capital a sure bet for cycling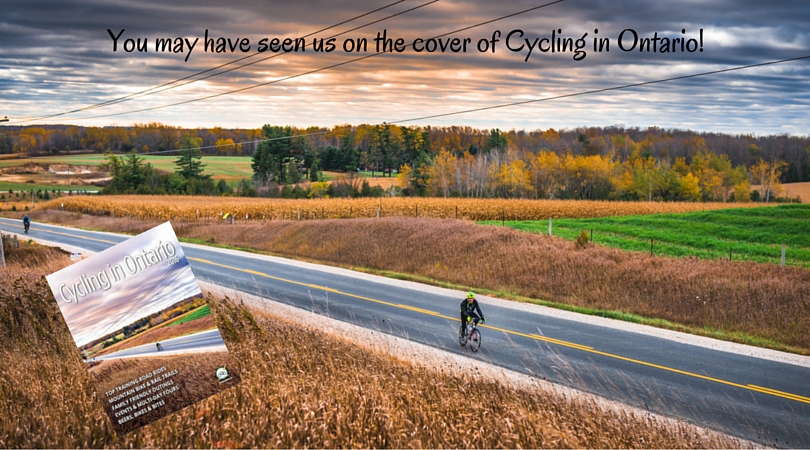 Looking to shake up your cycling season? We suggest a milk shake! Oxford County isn't just the Dairy Capital of Canada, the region is also gaining quite a reputation as a great destination for on-and-off road cycling. So, load up the bike rack and get exploring. Here are some of our favourite roads and routes.
10 – 30-km routes
Foldens Sweaburg Salford Route
This 17-km route is ideal for the cyclist with a sweet tooth as it passes Jakeman's Maple Farm, which makes Maple Cream Cookies and sells world-class maple syrup. If that sugar buzz kicks in mid-route, there's an easy extension to increase the distance to 31 km.
Get complete route details here.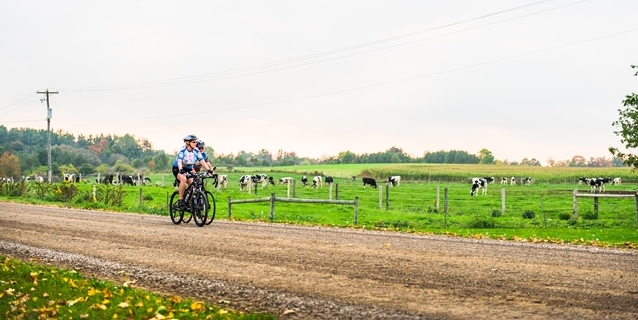 Tillsonburg Airport Run
This 27-km route can easily take a whole day to complete if you stop to enjoy the interesting things you'll find along the way, including Coyle's Country Store and the Tillsonburg Airport's collection of WWII-era Harvard aircraft. Get complete route details here.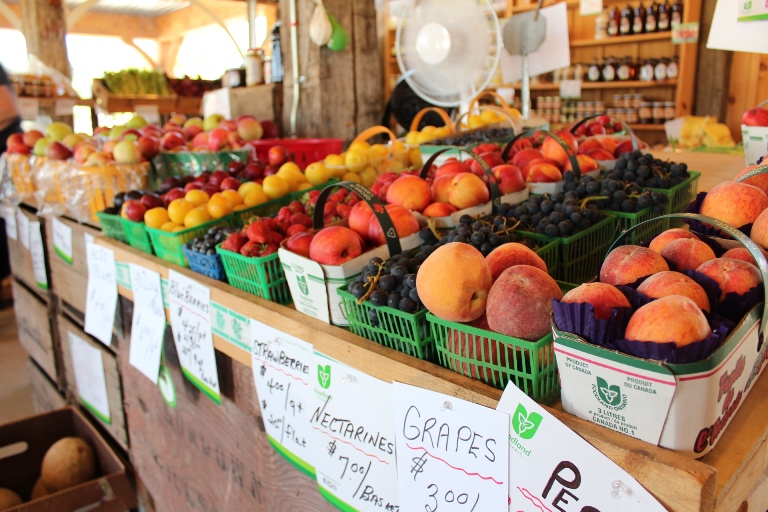 30 – 60-km routes
Harrington Lakeside Route
This picturesque 39-km loop is a nice flat ride that includes a mid-point stop at a century-old grist mill. It's also very close to Wildwood Conservation Area, which has a popular mountain biking trail if you'd like to get in some off-road miles as well. Get complete route details here.
Ingersoll Woodstock Route
This 34-km ride offers a real taste of both town and country life. You'll follow the Thames River for most of the way. The Beachville District Museum is an interesting place to stop to stretch your legs and learn about local history. Leave time to explore the shops of Woodstock and Ingersoll at either end of your trip.
Get complete route details here.

Norwich Otterville Route
This 34-km route will take you deep into the heart of the region's agricultural district on a peaceful, flat ride. If you're cycling on a hot day, plan a stop at Otterville Park for a cool down in the pool. Get complete route details here.
Thamesford North Route
This 52-km route highlights Cobble Hills Road, one of the most scenic roads in Oxford County. It's also a road that doesn't have a lot of vehicle traffic, making for a relaxing ride. Get complete route details here.
60+ km routes
Drumbo Innerkip Plattsville Route- Our most popular route
This 67-km route will take you along winding country roads past farms, forests and wetlands. It is also the most popular cycling road in the county.
Don't forget to make a stop at Bright Cheese & Butter along the way to fuel up on fresh curds! Get complete route details here.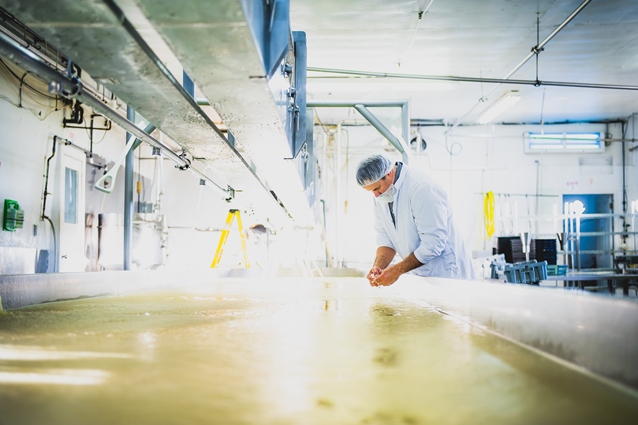 Oxford County North Route
This 90-km paved route takes riders through the northern part of Oxford County past scenic farms and agricultural lands. Stop for some country carbo-loading at Quehl's Restaurant and enjoy delicious home cooking to fuel the rest of your ride. End your ride in Ingersoll and consider a stay at the historic Elm Hurst Inn – be sure to book a massage at their on-site spa to soothe tired muscles.
Get complete route details here.

Oxford County South Route
This 92-km paved route begins and ends in Woodstock and features a scenic stretch along Dereham Line. It will also take you right past Gunn's Hill Road, where a quick detour will bring you to Gunn's Hill Artisan Cheese, where one of Canada's most buzzed about cheese makers crafts delicious Swiss-style cheeses. Please note that Gunn's Hill Road is gravel. Get complete route details here.
Oxford Century Ride
This 156-km ride is the ultimate challenge for goal setters and those in training for long distance races. Well paved, relatively flat country roads are perfect for racking up miles and working on speed. Take advantage of great local accommodations and break up the ride over two days with a stay at The Mill Inn & Eatery in Tillsonburg or Holiday Inn Express in Woodstock. Get complete route details here.
Take it off road: Oxford's County's Best Mountain Biking Destinations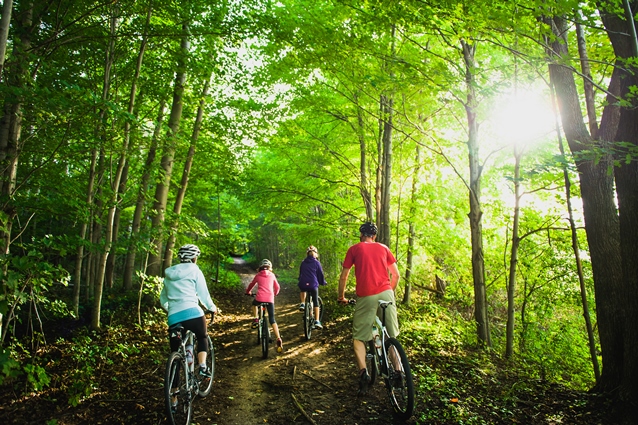 Wildwood Conservation Area
Wildwood Conservation Area has approximately 30 km of trails, including a 24-km loop route around Wildwood Reservoir. The loop is mostly single track trails with some double track on the north side of the lake trail. If you're riding with younger kids, explore the Green and Red trails located close to the trail head. If you're an experienced rider and looking for more of a challenge, ride the entire Lake Trail loop and take both of the Black Diamond trail offshoots. No bike? No problem! Wildwood has fat bikes and mountain bikes available for rent. Take advantage of the onsite campground and spend a night or two at this scenic outdoor playground.

The Pines
Located on the east side of Woodstock, The Pines has 14 kilometres of trails suitable for all skill sets ranging from a 1-km kid-friendly loop and pump track to the more difficult (and aptly named) black diamond trails like Bloody Lung. Enjoy the pine treed forest that offers up a unique ride experience, while getting your heart rate up on this fun and well-signed trail network. These trails belong to the Woodstock Cycling Club, so to access them you must be a member; however, memberships for non-residents are available for just $30. Find details here. Nearby, you can ride along the Pittock resevoir then spend the night at the bike friendly campgrounds.
For a complete list of bike-friendly partners, cycling events, a downloadable map and more, visit www.rideoxford.ca.
Do you prefer a bed to a sleeping bag? We have plenty of great bike friendly accommodations in Oxford County. Just checkout our accommodations page.