Discover the Peaceful Side of Ontario
When it comes to getaways, we all crave one of two things: escape or connection. No matter which camp you fall into however, recharging your batteries is a must and its our belief that the two don't have to be mutually exclusive.
In fact, whether you're looking to connect with food, a place, your sweetheart, your friends, or yourself- there's an escape for that in Oxford County. So read on adventurer! You might like what you find.
Want to skip ahead? Here you go:
Before we go any further, we should probably address where Oxford County is located. If you haven't heard of us, congratulations. You've just discovered a very special part of the province (if we do say so ourselves). Feel free to share this spot with those you love most.
Oxford is located where Highways 401 & 403 merge, halfway between Waterloo and London. We're about 90 minutes outside of Toronto and 2 hours from several major border crossings.
Made up of our urban hubs, Ingersoll, Tillsonburg and Woodstock, as well as several smaller villages and country escapes, we invite you to come on down.
Okay, onwards to this blog!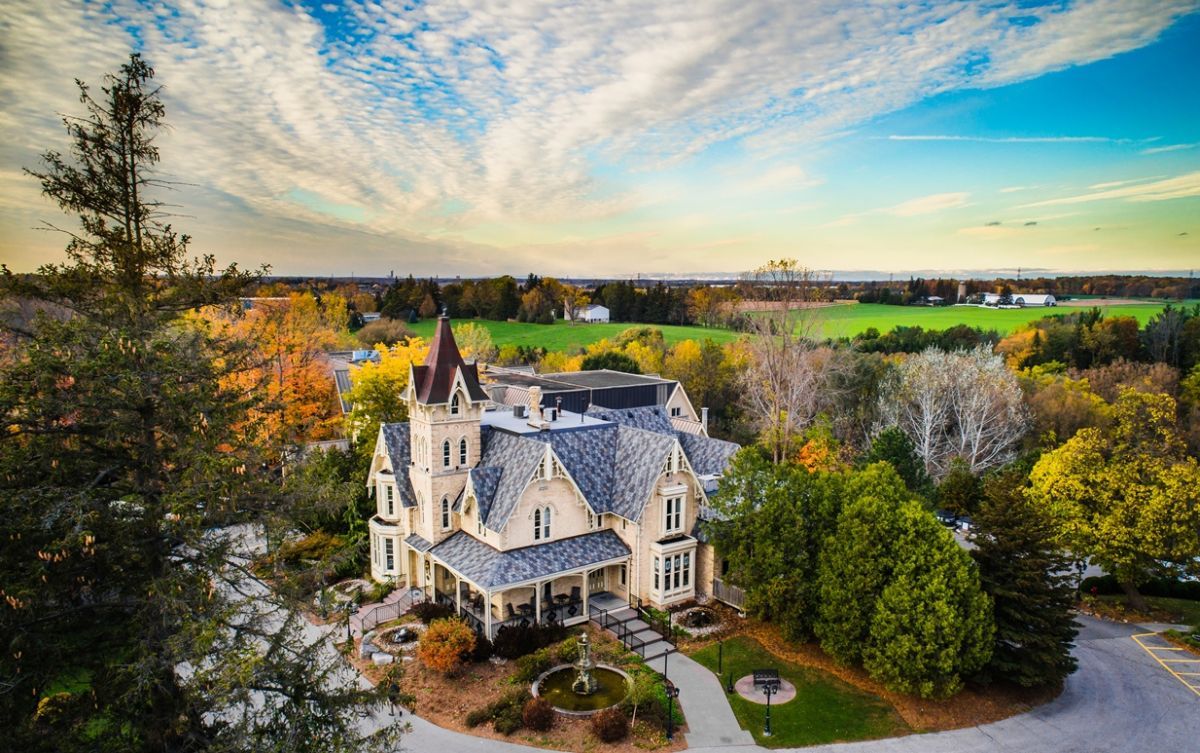 Feeling like being pampered? We have two suggestions for you!
Where: 415 Harris St. Ingersoll, ON. (View Map)
Book yourself in for a one-stop-shop kind of getaway at The Elm Hurst Inn and Spa in Ingersoll. This gorgeous mansion-turned-inn offers everything you need just seconds off the 401 (but you'd never know that).
Whether you're strolling the beautiful grounds at sunset, enjoying a delicious meal at the on-site Mansion Restaurant or kicking back in the spa, you're sure to feel pampered.
Just minutes from downtown Ingersoll, you can easily spend the day exploring the town's boutiques, museum, gallery and restaurants or stay on-site and just take it all in. We think you'll love:
Where: 596145 Hwy 59 N. Woodstock, ON. (View Map)
Oxford's newest destination is Terra Nova Spa & Café! The best part? There's no way to do this wrong. Relaxation is their specialty. So disconnect from that phone (no seriously, leave it in your locker) and head on out.
Drive along the back roads of Southwestern Ontario and leave the city behind as you discover this quiet part of the province. This spa not only has your typical massages and facials but also hydrotherapy, saunas, hot stone massages and more.
You'll slip from warm to cold and back again with eucalyptus steam room and saunas, cold plunges and fires to relax around. Hear that? Us either. Enjoy it.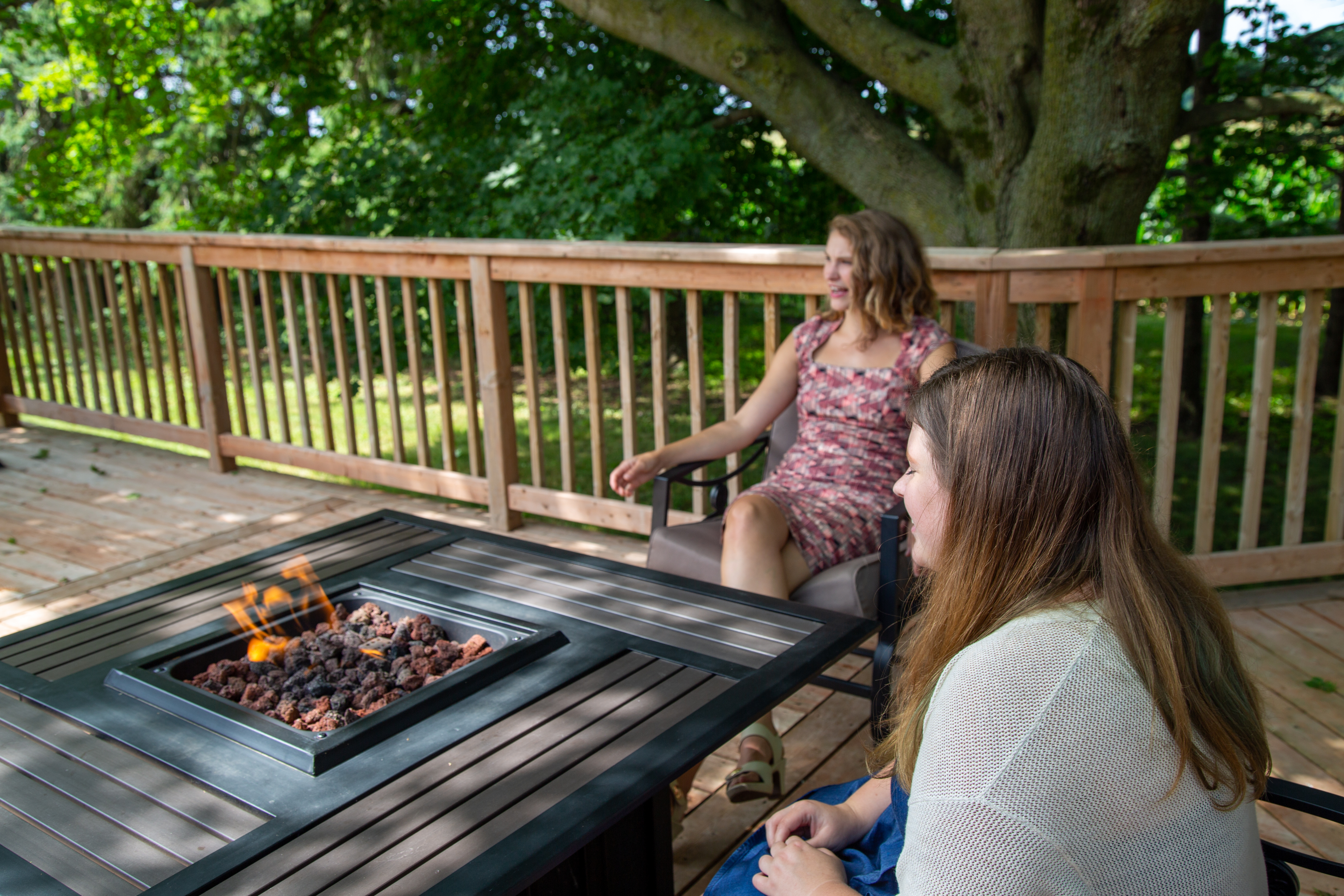 Where: 255073 25th Line, Thamesford, ON. (View Map)
This idea is perfect for those looking for a quiet getaway with plenty of space to spread out with their travel group. Book your group in at Spruce Lea Gatherings, a charming Ranch House in rural Thamesford, Ontario, for romp that puts slowing down at the top of the to-do list.
With accommodations for up to six, up to twelve or the option to book out the entire Ranch House for 18 people, you can expect modern amenities in an incredibly serene setting.
Keep things low-key as you enjoy a fully-stocked kitchen, BBQ and fire pit (we think you'll like the stars with these dark rural nights) and just focus on making memories with those you love most.
Fancy checking out some local spots? Grab your groceries at charming nearby markets like Fleming Farms (or pick your own berries in season!) or Turner's Farm Market for a full on grocery selection of local goodness and a few other items to round out your shop.
Head into Embro for a coffee at Kintore Coffee (we're more than a little obsessed with their cold brew shandies) or grab some bacon and sausage for brunch at Miedema's Meat Market.
You'll feel like you're in the middle of nowhere but you'll quickly realize you're in the middle of everywhere.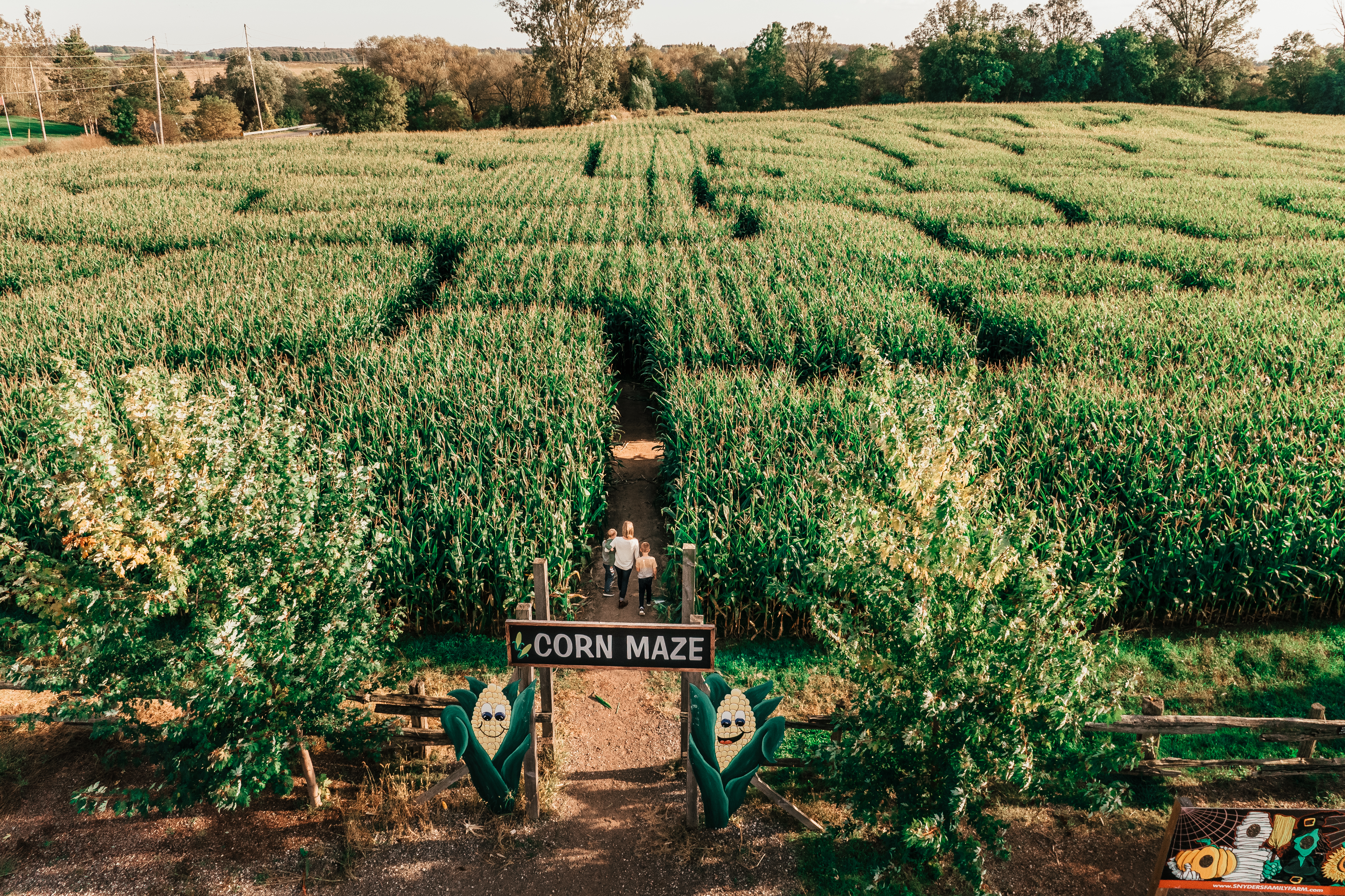 Have the whole family in toe? We love that! Keep things super simple and book a trip to Woodstock, Ontario.
Oxford's largest urban hub, Woodstock offers up plenty of accommodation options at more budget-friendly prices than the big city. Hotels with pools and slides? We have that. Camping with convenience close to the city? Oh yeah, we have that too!
From there, use Woodstock as your hub to check out rural experiences, splash pads and big amounts of fun the whole family will adore. Check out our blog to learn all about planning your family trip to Oxford!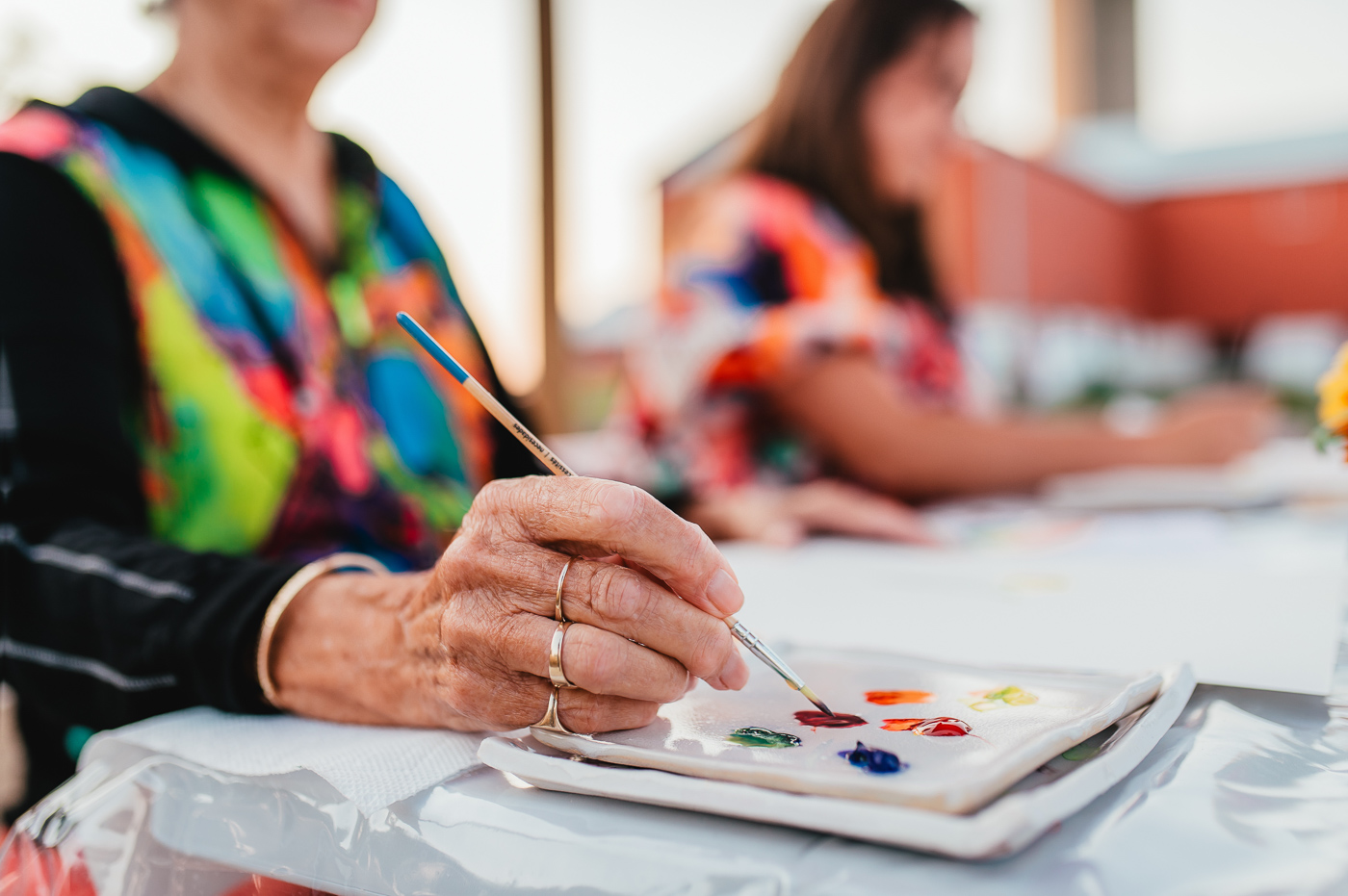 Sometimes getaways are about connecting with others. Sometimes they're about connecting with ourselves. We think you'll find that connecting with nature allows you to do both those things. We've got plenty of ways to do just that in Oxford County!
Whether you're looking for a paddle-in campground sans other people or a cabin and some creature comforts, Oxford's campgrounds offer a huge variety of camping for every style.
You could also go with a classic camping experience at one of the county's Conservation Areas. Both Wildwood and Pittock offer paddle and hike in camping spots as well as canoe and kayak rentals, fishing, hiking trails and so much more.
If you're looking to take your connection with Mother Nature to the next level, these hands-on experiences are sure-fire ways to do just that!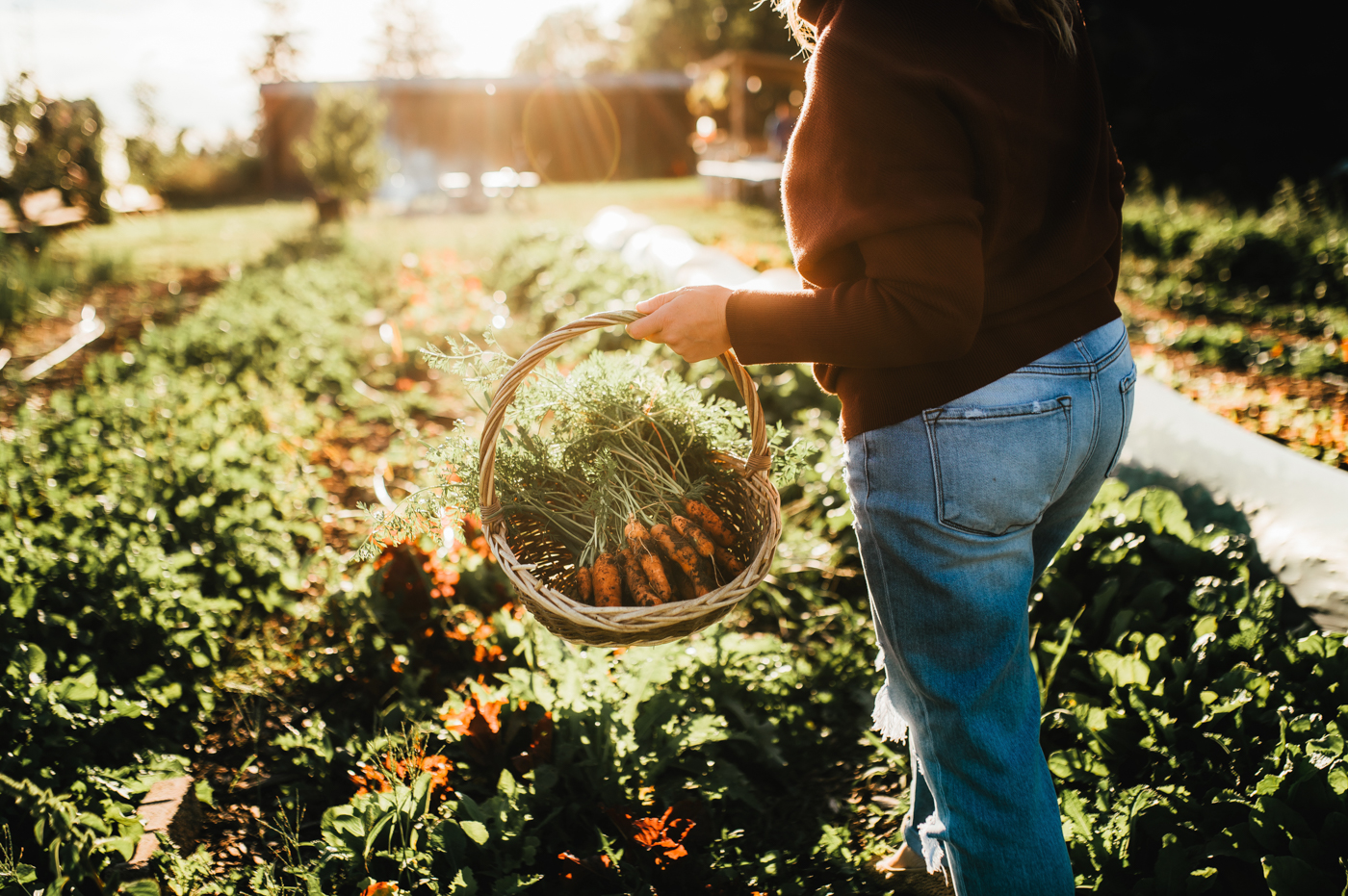 Food can be such a wonderful connector and planning a getaway around it is a surefire way to meet new people, hear inspiring stories and learn more about how your food is grown and produced. We think you'll leave with a new motivation to eat locally and in tune with the seasons (plus a belly full of delicious eats).
Enjoy Your Visit to Oxford County
We're so glad you picked up for your next getaway adventure. Enjoy the quiet, the wide open spaces and your connection in whatever capacity you need it.