Fork in the Road: Cycling Rides Paired Up with Experiences
Love food? Love cycling? We totally get that because we feel the same way! The great news is, you can experience both: great foodie and agricultural experiences as well as an exciting cycling ride. All you have to do is point your wheels toward Oxford County and pick the cycling style that suits you best! We've perfectly paired some awesome rides with each experience so whether you're a road warrior, trail lover or one of our brand new gravel grazers, there's a cycling route and an experience for you to enjoy. Roll on!
1. Gravel Grazing + Picnics in the Patch
The Route: Choose from two gravel road routes, The Stage Coach Bandit (28km, easy-moderate) or Billy Goats Duff (67km, moderate-difficult)
Bike Type: Gravel, cyclocross, hybrid or mountain bike recommended.
When: July & August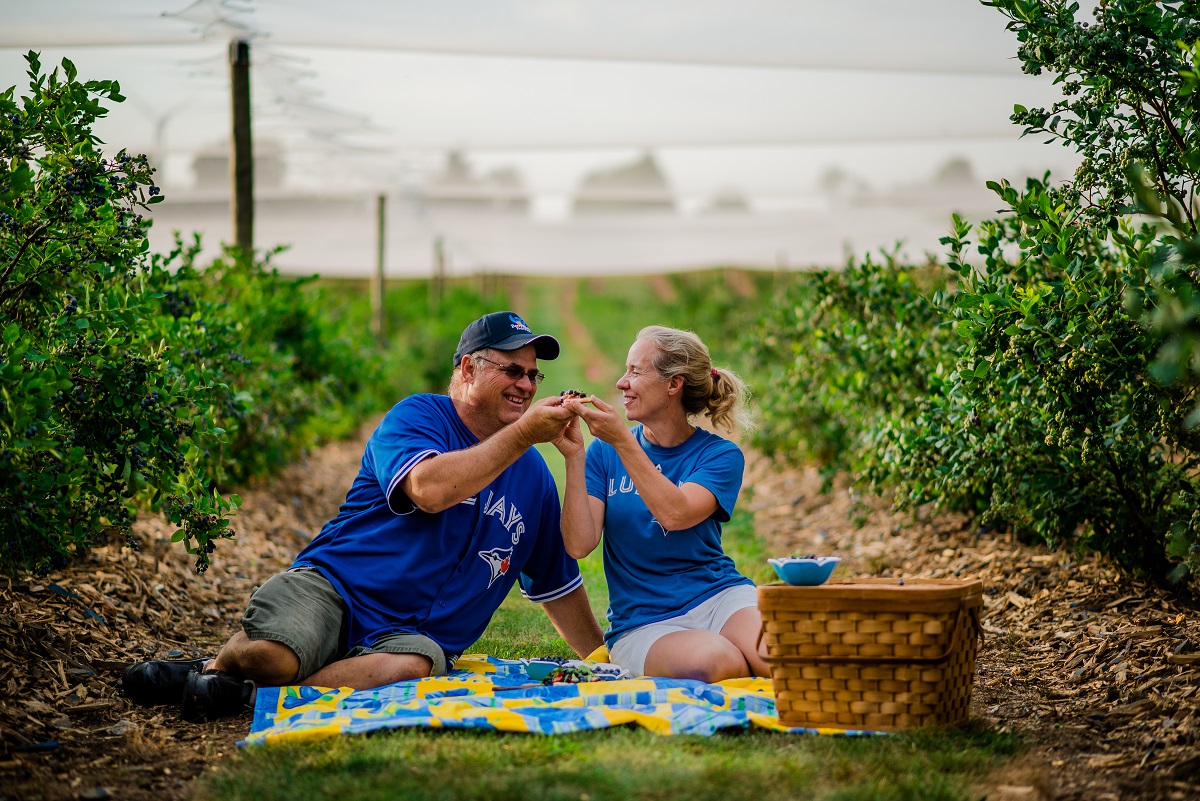 Whether you want the challenge of a difficult ride or something a bit more chilled out, the Picnics in the Patch experience at Berrylicious Fruit Farm will fit your ride perfectly. Either route brings you through scenic Oxford Centre past rolling hills, scenic farmscapes and lovely colours. Just 1km off either route, Berrylicious Fruit Farm is home to a peaceful berry patch and a one-of-a-kind experience. Order one of their four basket options in advance and you'll get the chance to pick a gallon of your own berries and refuel with a meal under the netted paradise of the blueberry patch. Choose from their dessert basket, couples basket, snacks in the patch basket or if you're riding in a group, their family basket. You'll feel refueled and ready to tackle the second half of your ride.
2. The Trans Canada Trail + Fresh Blooms
The Route: Cycle The Trans Canada Trail in Tillsonburg (main access off of Tillson Ave.)
Difficulty: Easy-moderate
When: End of July-September (farm open June-Thanksgiving), Wednesday-Saturday 9am-7pm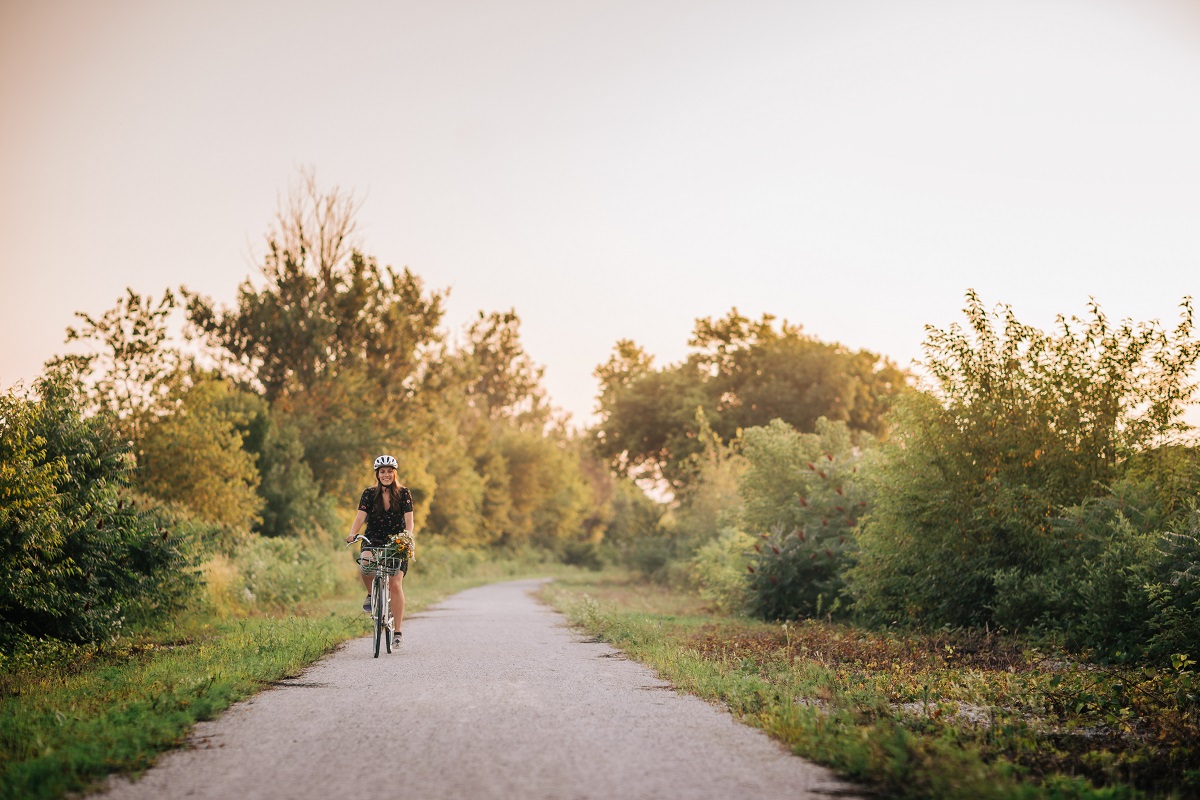 The Trans-Canada-Trail links thousands of communities across Canada together and is a site to see in the late summer and early fall when folliage is bursting with life. In Tillsonburg, the Trans Canada Trail has been extended to join the town with a ride that will bring you just south of Otterville. Join up with the trail on Tillson Ave. and follow it as far as you please before heading back. Pass by Makkink's Flower Farm while on your ride and hop off those pedals towards the petals! See what we did there? During the late summer and early fall, Makkink's Flower Farm offers a cut-your-own experience so you can cut your own bouquet to bring home with you! The best part is that you can access the farm right from the trail itself- no unnecessary detours. From there you're just a couple minutes back into downtown where you can grab a bite and get those flowers into a vase.
Make it an overnight: Seven Gables Tillsonburg B n' B.
Routes to try the next day: Tillsonburg Airport Run (17km or 31km, mostly paved)
Refuel: Grab a bite at D'lish Kitchen right off the trail on Tillson Ave. or The Indigo Lounge (also right off the trail) who hosts Dining with the Dead evenings.
3. Town to City Road Ride
The Route: The Ingersoll Woodstock Ride (34km)
Difficulty: Easy-Moderate
When: Early spring-late fall
Kick off your morning by picking your perk at The Olde Bakery Cafe. Lock your bike up at one of the downtown lock ups and grab that tea or coffee before heading out onto the road to enjoy a ride from Ingersoll to Woodstock and back. Take in the splendor of Mother Nature with this relaxing and fun recreational ride. It'll be the perfect way to kick off your day and spend your morning. Upon your return, store your bike on site at The Elm Hurst Inn & Spa and hit the patio for a lovely lunch at the inn's Mansion Restaurant. Select from a menu full of local goodness and fine dining options before driving into downtown Ingersoll to explore.
Make it an overnight: The Elm Hurst Inn & Spa
Routes to try the next day: Foldens-Sweaburg-Salford Route (17km or 31km) or the Oxford County North Route (90km)
Refuel: The Elm Hurst Inn Mansion Restaurant (fine dining), The Olde Bakery Café (soup & sandwich), Louie's Pizza & Pasta (roadhouse casual)
Want more inside scoops about cycling? Sign up for our Ride Oxford Newsletter!
Trip Ideas
Discover the best cycling rides in Ontario when you point your two wheels towards Oxford County. There's...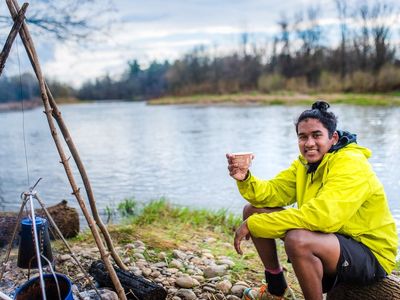 An Ontario gift experience is the perfect way to help that special someone on your list discover the most...