Snyder's Farm
It takes a Farm to grow this much Fun!
Visitors of all ages have a FARMtastic experience when they visit Snyder's Family Farm owned by John and Meghan Snyder. Open to the public for over 25 years, the farm has been creating family memories with over 16 farm attractions including a petting zoo, corn maze, farm shows and hayride.
Open annually in September to December, fall and winter holiday fun. In the fall enjoy campfire experiences, a patio, store full of seasonal funand scratch bakery and farm fun with seasonal u-pick crops, pumpkins and U-cut Christmas Trees.
The Snyders also host Fear Farm, and evening Halloween haunt for those who are brave. Complete with 6 haunt experiences, food trucks, beer garden and entertainment throughout the Farm. This isn't your average haunted house, it's the Legendary Haunted Farm. For more information and tickets click here.
Find us on the Oxford Fresh map!
Products: U-pick pumpkins and Christmas trees with family fun, shopping, amazing food and beverages on a beautiful 100 acre farm in Oxford County.
Contact Information
936685 Blenheim Rd., Bright, ON N0J 1B0
Trip Ideas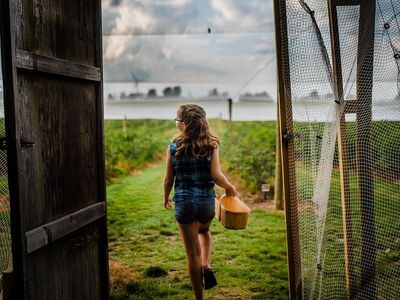 This summer, skip the crowds in favour of the wide-open spaces and chances to get outside in Oxford County....