Gourmet Getaway: An Overnight Culinary Adventure
Enjoy a Gourmet Getaway to Oxford County any Time of Year
The time has come (because it's always time) to enjoy a gourmet getaway to Oxford County. With farm-to-table dining, delightful stays and more, you'll love the charm and slower pace of life.
The Details of Your Gourmet Getaway
Your trip to Oxford using this trip idea will be even more pleasant if you consider the following:
Best if: You want to get away with your sweetheart, bestie, and fellow foodies.
Time of Year: Year-Round
Days: Wednesday-Saturday
Don't Forget: Your cooler
When it's time to go on an adventure with your sweetheart, bestie, or fellow foodie, escape the hustle and bustle of the big city in Oxford. New culinary experiences await your exploration and quiet country stops will have you feeling relaxed in no time.
---
Stop #1: Visit a Gouda Factory at Mountainoak Cheese
3165 Huron Rd. New Hamburg. View Map.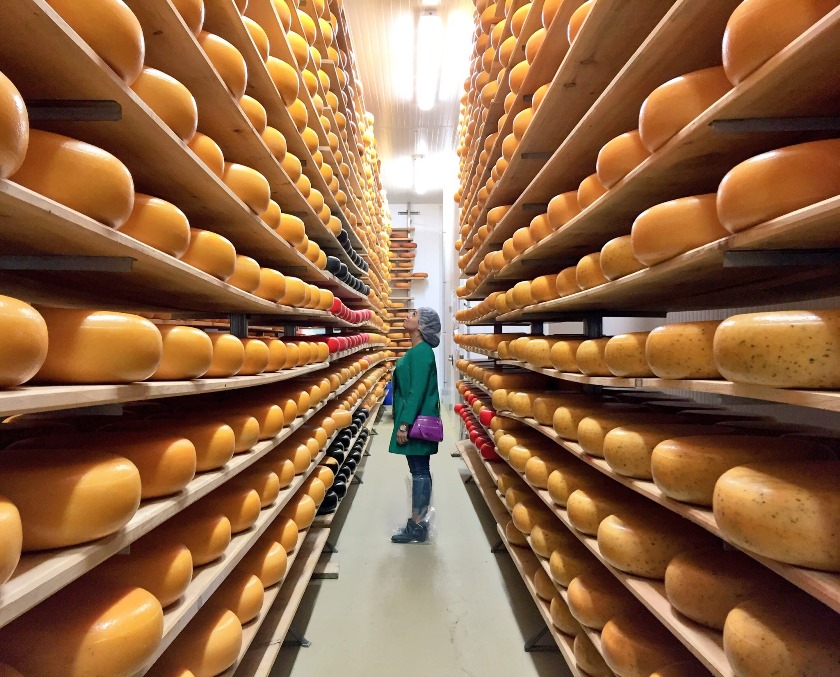 There's nothing quite like traditional, unpasteurized Dutch gouda and the award-winning cheese coming out of Mountainoak is proof of that. Mountainoak Cheese creates wheels of gouda using the milk from their dairy herd for fresh, delicious cheese. Head to the farm for a visit and stock up on their cheese, curds and quark.
We love: Premium Dutch Gold- winner of the Canadian Cheese Grand Prix 2015 for best-aged cheese
Things to consider: Closed Sundays
Next stop: Thames River Melons, 23 mins
---
Stop #2: Pick Your Own at Thames River Melons
765875 Township Road 5. View Map.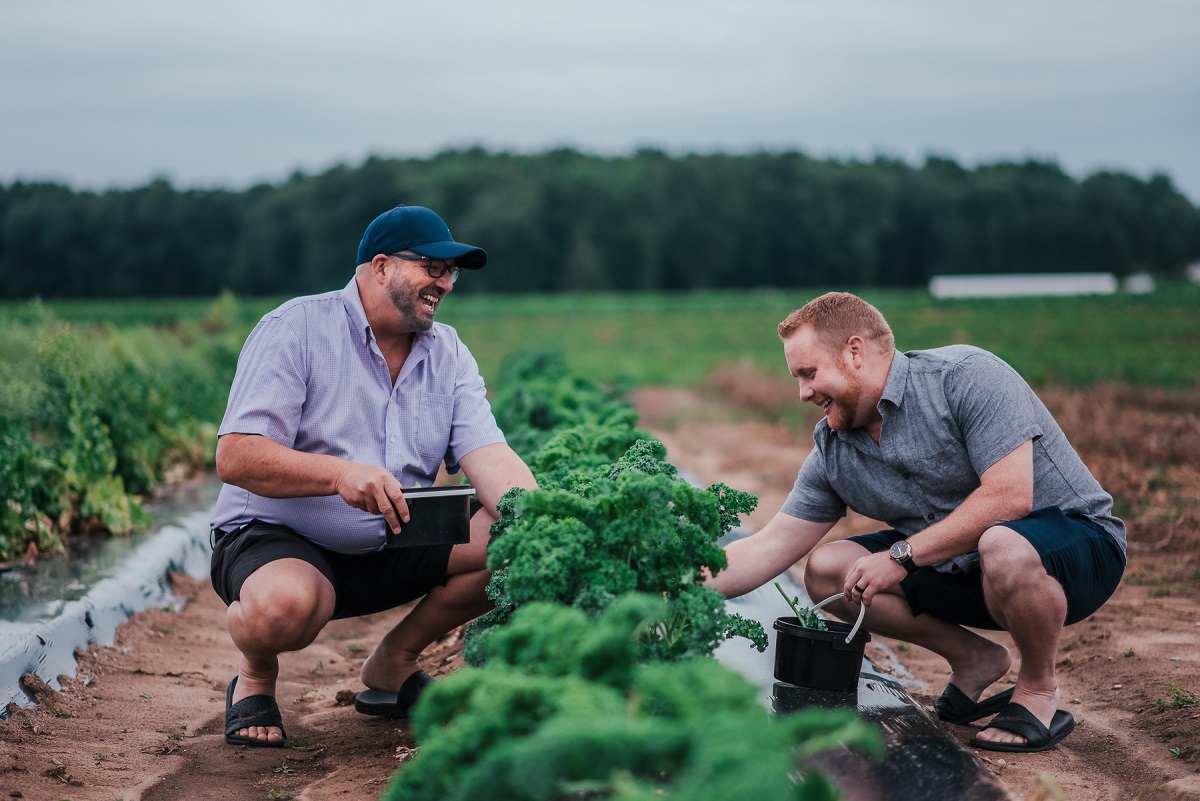 Pick Your Own produce at Thames River Melons or sign up for the Harvest Brunch Experience for a next level, foodie experience. Planning a quick trip? Shop the Farm Market or grab a bite at the Farm Food Truck, using Thames River Produce. Try their Smash Burgers, made with their own Black Angus Beef.
We love: Their Brie and Onion Garlic Scape Jelly Stuffed Pretzel Buns
Things to Consider: Book a Harvest Brunch Experience Ahead.
Next Stop: Woodstock Art Gallery, 17 mins
---
Stop #3: Wander the Woodstock Art Gallery
449 Dundas St. Woodstock. View Map.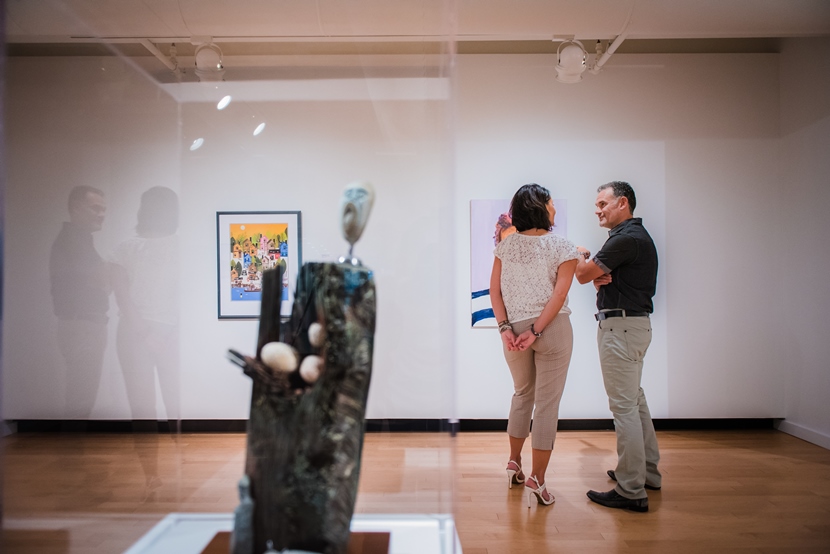 Looking to put in a little time before your next snacky spot? The Woodstock Art Gallery's three floors of local, national and international artists make it the perfect spot to spend a half-hour or a full afternoon.
We love: Their gift shop of handcrafted artisan goods.
Things to Consider: Local cheese is served at events, opening hours and days change seasonally.
Next stop: Habitual Chocolate, 2 min walk
---
Stop #4: Bean to Bar Chocolate at Habitual Chocolate
389 Dundas St. Woodstock. View Map.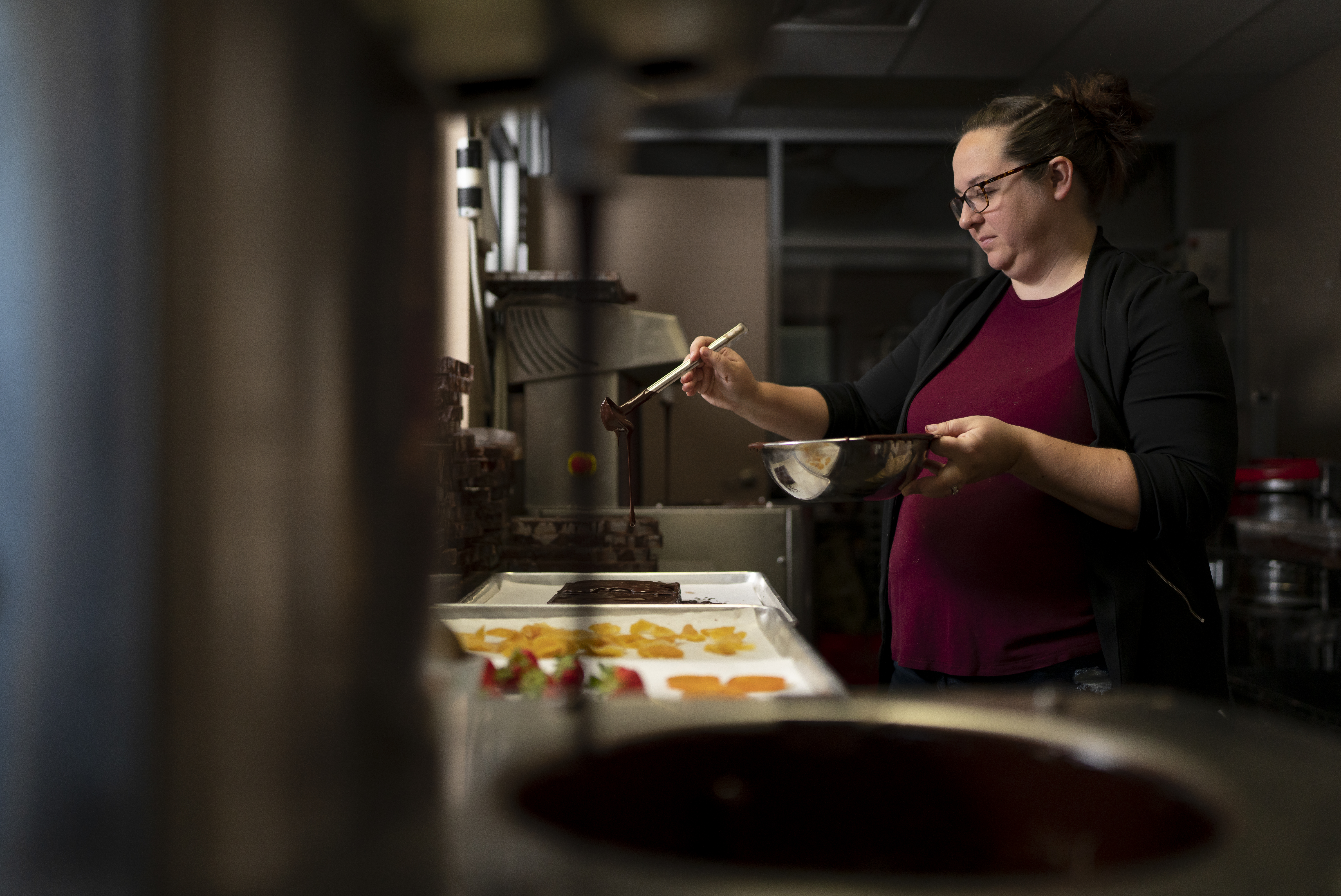 Taste the care and quality of Bean to Bar chocolate at Habitual Chocolate. Chocolatier, Angela Neddo crafts chocolate from scratch with minimal ingredients, celebrating the flavour profile of the beans used. Explore the flavours with a chocolate tasting. In the summer enjoy handcrafted ice cream and in the winter cozy up with house-made hot chocolate.
We love: Brie Ice Cream
Things to consider: Vegetarian, gluten-free, dairy-free, paleo, organic and more specialty chocolates available.
Next Stop: sixthirtynine, 12 min walk, 3 min drive
---
Stop #5: Locally-Inspired Dinner at SixThirtyNine
639 Peel St. Woodstock. View Map.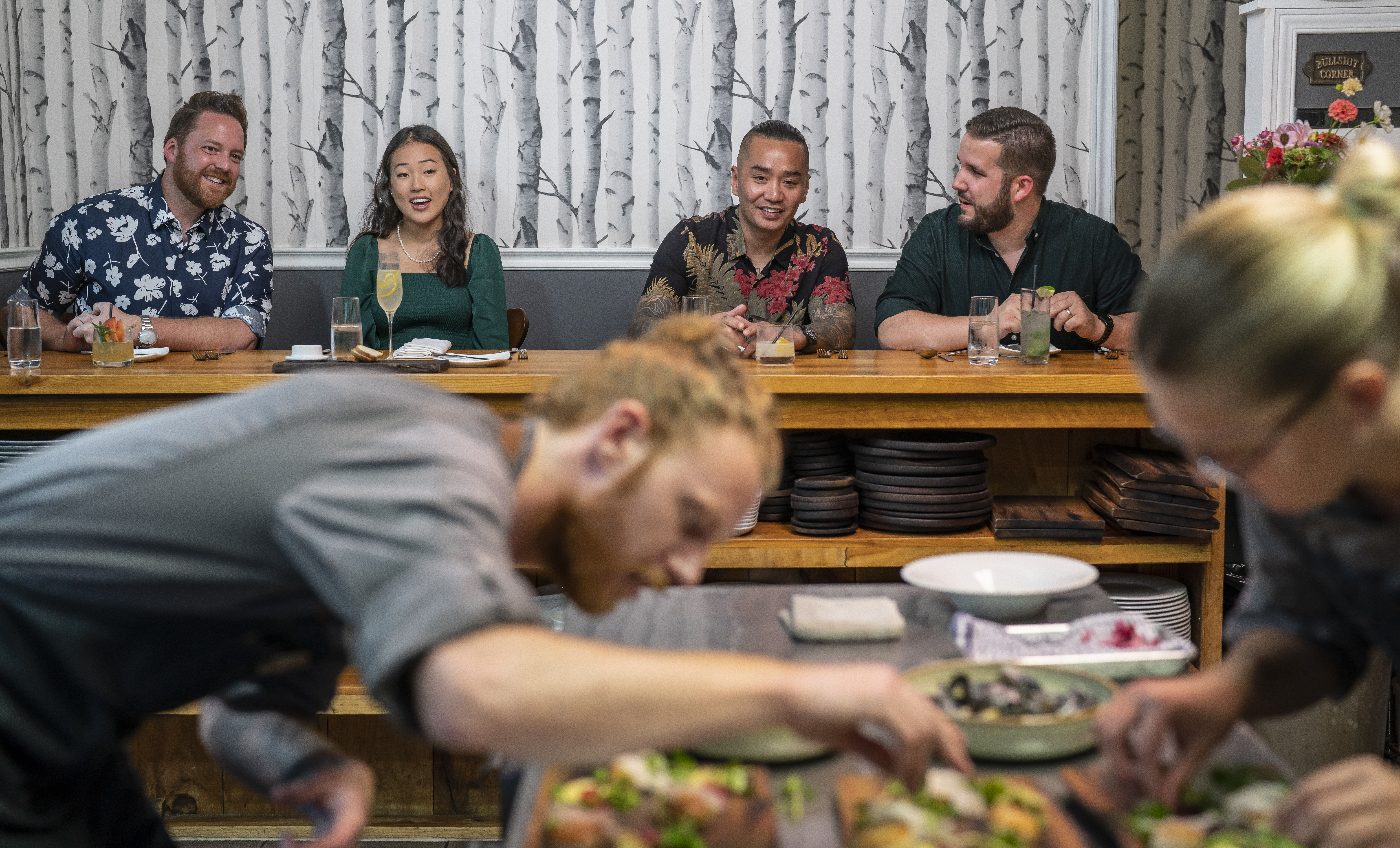 Taste food as it was meant to be with the locally inspired menu at SixThirtyNine. Chef Eric Boyer uses overloads of local ingredients on his menu, many of which are grown right on his own farm. This Feast On certified restaurant is a true display of what it means to try a taste of Oxford County.
We love: Oxford cheese arancini
Things to consider: Open for dinner service Thursday-Sunday, menus change seasonally. Consider booking the Chef's Table Experience.
Next Stop: The Elm Hurst Inn, 17 minutes
---
Stop #6: A Cozy Stay at The Elm Hurst Inn
415 Harris St. Ingersoll. View Map.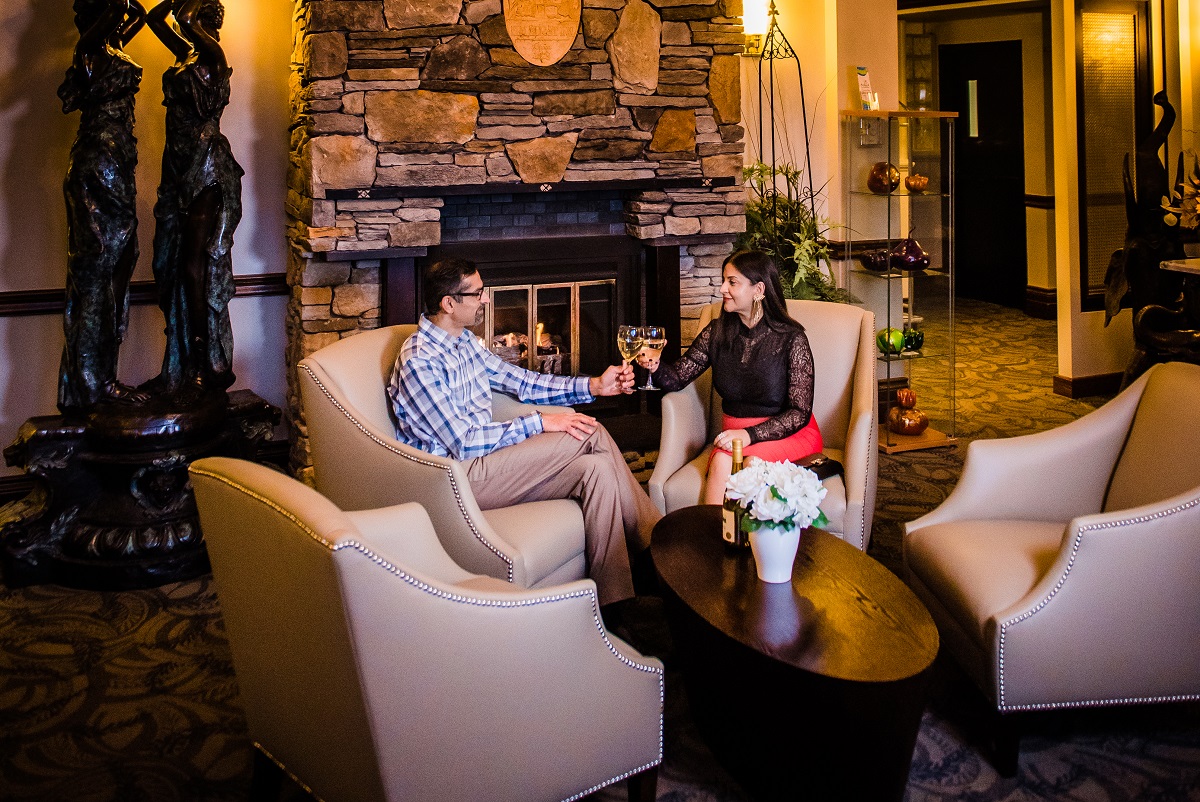 Residing just off of Highway 401 in Ingersoll, the beautiful Elm Hurst Inn offers luxury rooms, beautiful views and a delicious breakfast. Select one of several well-kept and preserved rooms with old-world charm and new-world amenities.
We love: The Lord Connaught Room
Things to Consider: Book their Oxford County Cheese Trail Package which includes a complimentary bottle of sparkling wine and a selection of local cheese on arrival as well as local chocolates. Enjoy a delicious late breakfast the next morning and late check-out at noon.
---
Stop #7: Find New Favourites at The Wine Cellar & Cheese Shop
188 Thames St S, Ingersoll. View Map.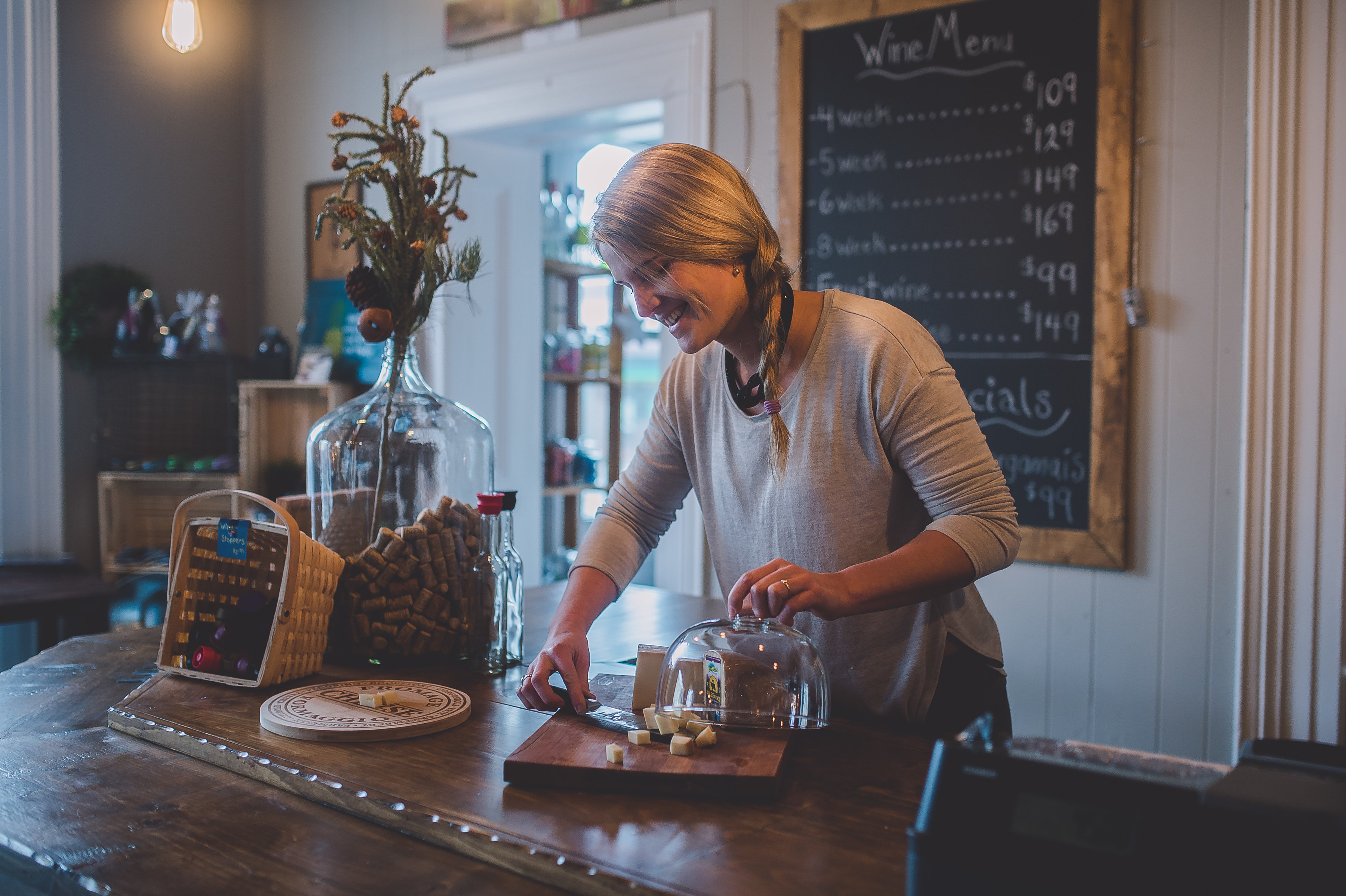 Begin your second day of explorations with a stop by The Wine Cellar & Cheese Shop in Ingersoll. Sample the various local and imported cheese and find a new favourite. You can shop Ontario-made condiments and bits to complete your charcuterie board.
We love: Their Cheese of the Month Club
Things to Consider: The shop is closed Sunday & Monday.
---
Stop #8: Taste Award-Winning Cheese at Gunn's Hill Artisan Cheese
445172 Gunn's Hill Rd, Woodstock, ON. View Map.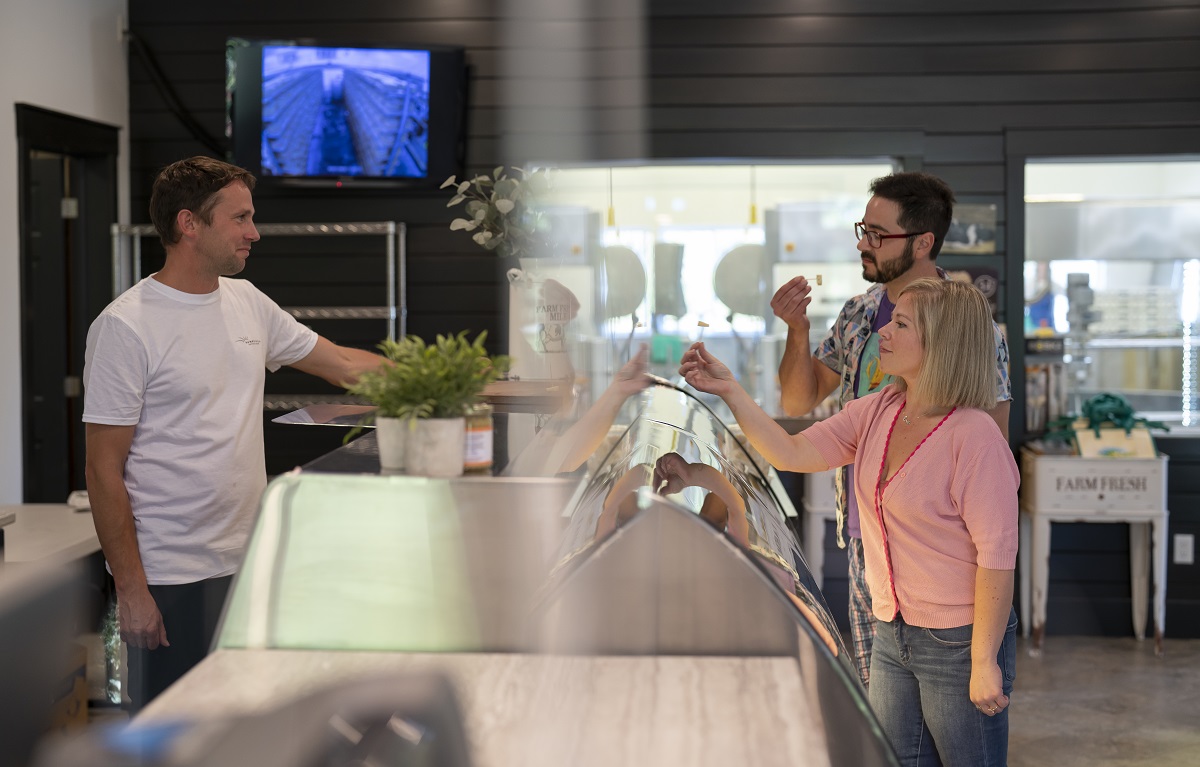 Gunn's Hill Artisan Cheese is a small cheese plant nestled within the rolling hills of Gunn's Hill Road, just south of Woodstock. The cheeses produced at Gunn's Hill are truly unique, although one can taste the Swiss influence from techniques and recipes that Cheesemaker, Shep, learned while training in the Swiss Alps.
We love: Their fresh, squeeky cheese curds. Available fresh on Friday. Locals love to get them while they're still warm.
Things to Consider: Call ahead to book a tour
---
Stop #9: Connection to Culture at the Station Arts Centre
41 Bridge St. W, Tillsonburg, ON. View Map.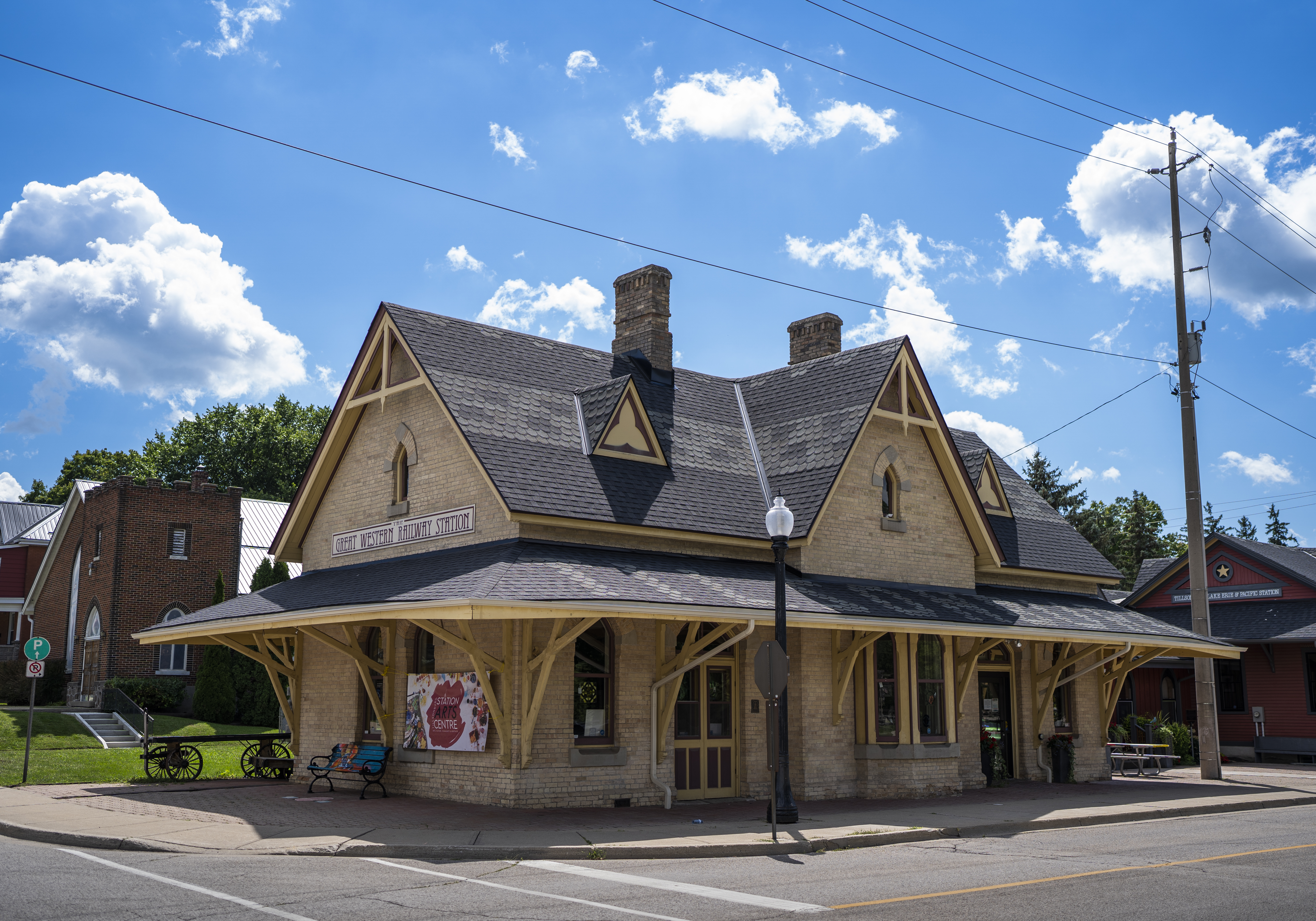 The Station Arts Centre is a historical site in a former 1800's train station that serves as an arts hub for the community and visitors alike. Shop the curated Baggage Room Artisan Gift Shop featuring over 50 local creators. Take in exhibits in two gallery spaces that host a combined 1500+ works of art throughout the year.
We love: Their incredible programming, artisan shop complete with locally made pottery. Check out their pinchpots, perfect for your cheese board's jams and preserves.
Things to Consider: Bridge Street closes down to host the Tillsonburg Farmer's Market on Saturdays, Spring-Fall
---
Stop #10: Fill Your Cooler at Two Girls and a Cheese Shop
20 Brock St. W, Tillsonburg, ON. View Map.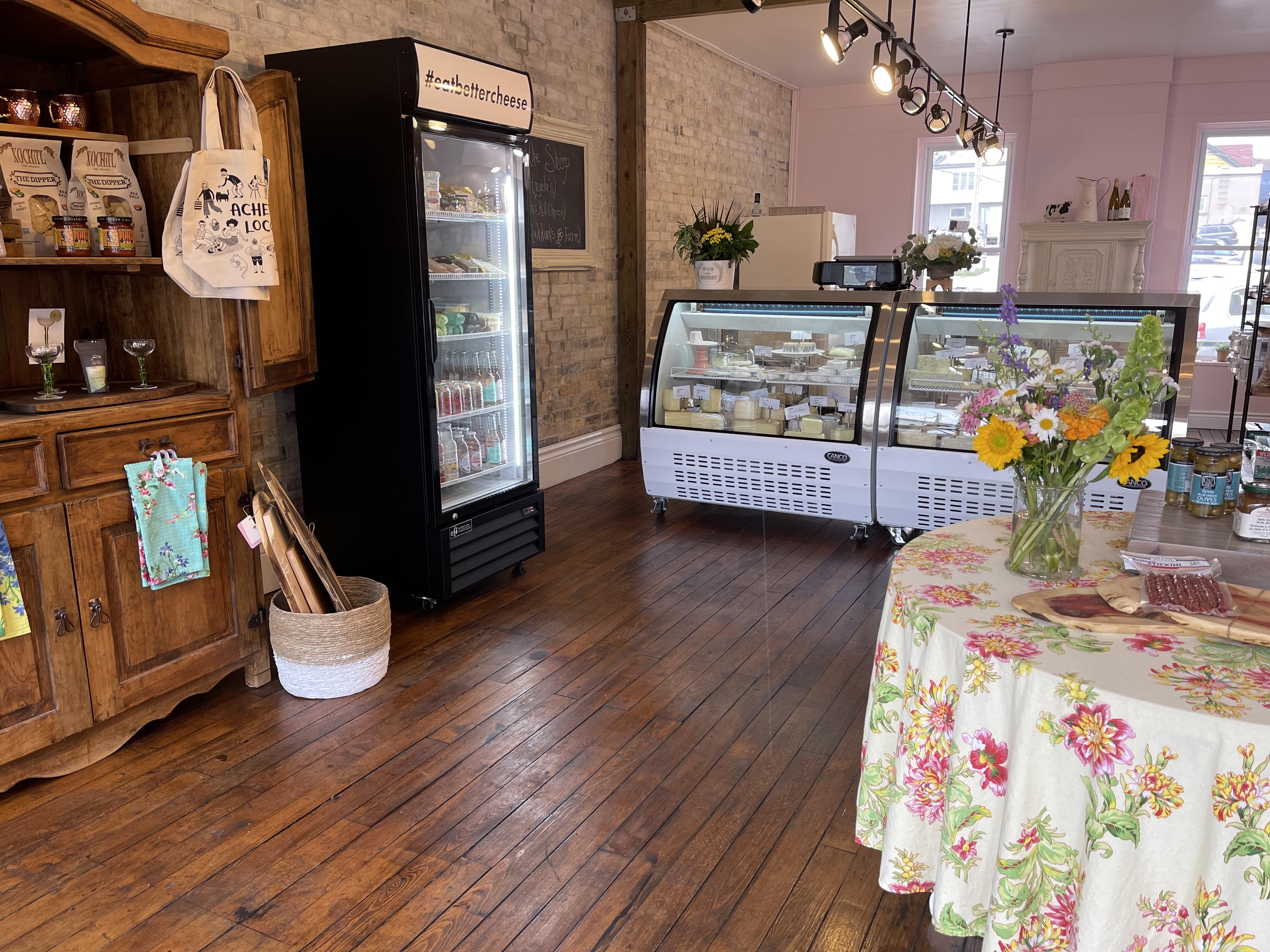 Offering local cheeses from Gunn's Hill Artisan Cheese and Mountainoak Cheese and a perfect mix of Canadian and International cheeses. But, they are more than just cheese.... jellies, mustards, honey, olives, nuts, chocolate and many more gourmet products. The best souvineers are edible. Fill up your cooler and bring some Oxford County goodness back home.
We love: Their rotating Thursday raclette sandwiches, available for preorder. Check their Facebook page ahead of your visit.
Things to Consider: The shop is closed Sunday and Monday
---
If you'd like more information, tips and tricks of the trail, sign up for our newsletter.