10 Things to You Didn't Know Were in Your Backyard in Oxford County
With so many amazing places to visit across Ontario, it's hard to keep track of some of the really cool things that exist and where they are. We've rounded up ten of the coolest things in Oxford County that you may not have known were here! Read on.
1. Canada's Best Example of the Aesthetic Arts Movement Style
Where: Annandale National Historic Site, 30 Tillson Ave. Tillsonburg, ON. (View Map)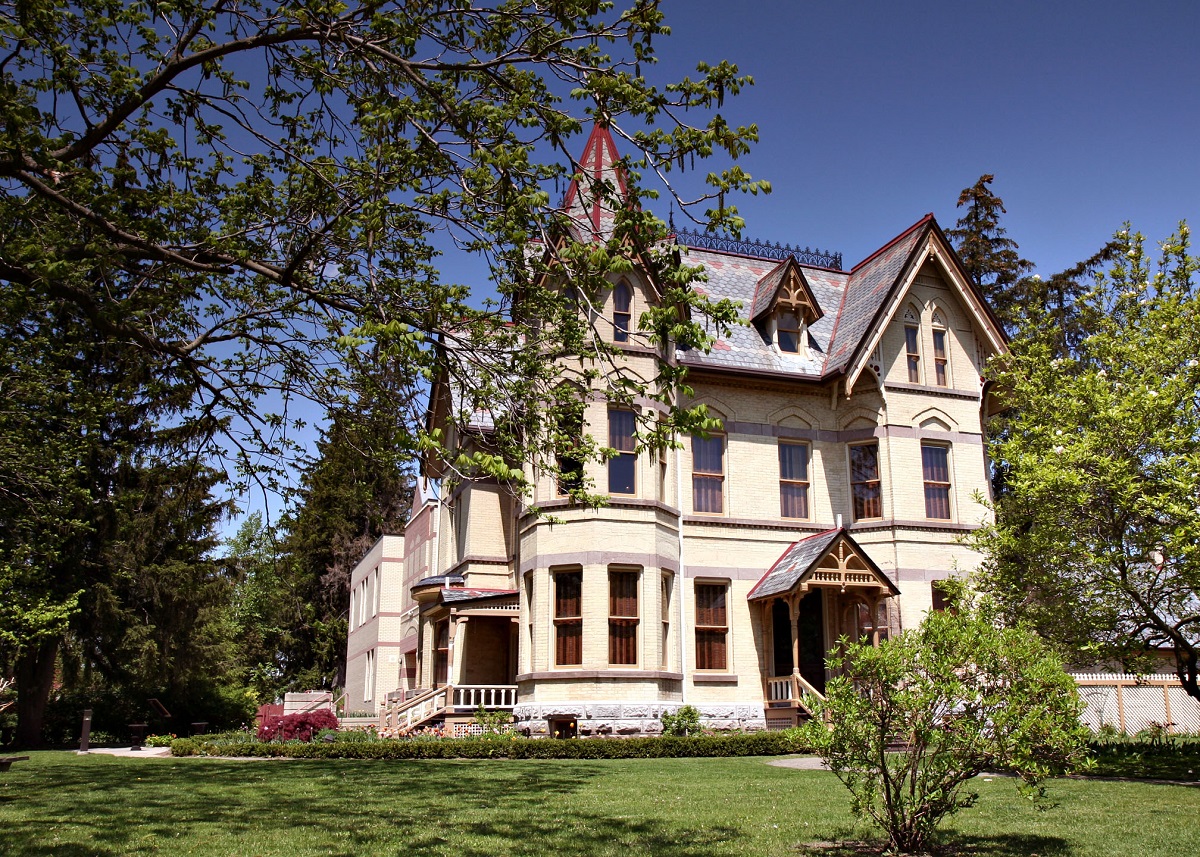 Tucked away on an expansive lot in Tillsonburg, Annnandale National Historic Site stands proudly in all of its historic glory.
Built in the 1880s by the town's first mayor, E.D. Tillson, this mansion turned museum has been designed and decorated to the nines in the Aesthetics Art Movement style. That means, everywhere your eye lands you'll see explosive detail. Door knobs and hinges, flooring and beautifully painted ceilings bring intricate design to the forefront.
Wander through this nationally and provincially-designated heritage site for a look into the life of the town's wealthiest founding family, learn about their innovative model farm and of course, the inspiration for building the home of their dreams.
2. A Farm That Specializes in Bison Meat
Where: Buffalo Ben Bisons, 255395 25th Line, Thamesford, ON. (View Map)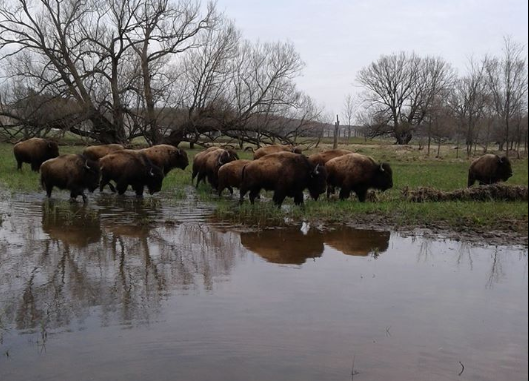 If you've never had bison meat, a trip out to Buffalo Ben Bisons in Zorra Township is a must! Home to beautiful bison that graze freely on Ben's lovely farm, you can even call ahead to book a farm tour on Ben's wagon.
Select from burgers, steaks and more, all 100% grass fed. If you're really eager to learn more, call ahead and see if Ben is available to take you for a farm tour.
3. Canada's First Gravel Cycling Routes
Where: Across the county. See the Gravel Cycling routes in Oxford County.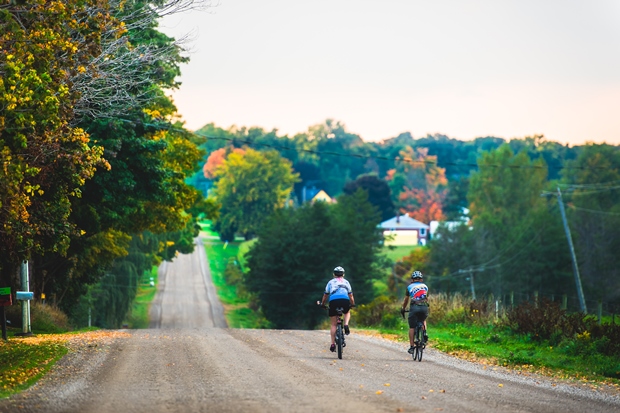 Gravel road riding is the newest explosive trend in cycling and we've got routes that will make any cyclist into an eager beaver.
From relaxing rides through the country past rolling farms and scenic vistas to challenging rides not made for the faint of heart, gravel grazing can be for any skill set. Check out our Gravel Road Routes for options and places to stop along the way or consider pairing them up with delicious culinary experiences to be enjoyed on bike.
4. The Oxford County Cheese Trail
Where: Across the county. See the Cheese Trail stops and get more info.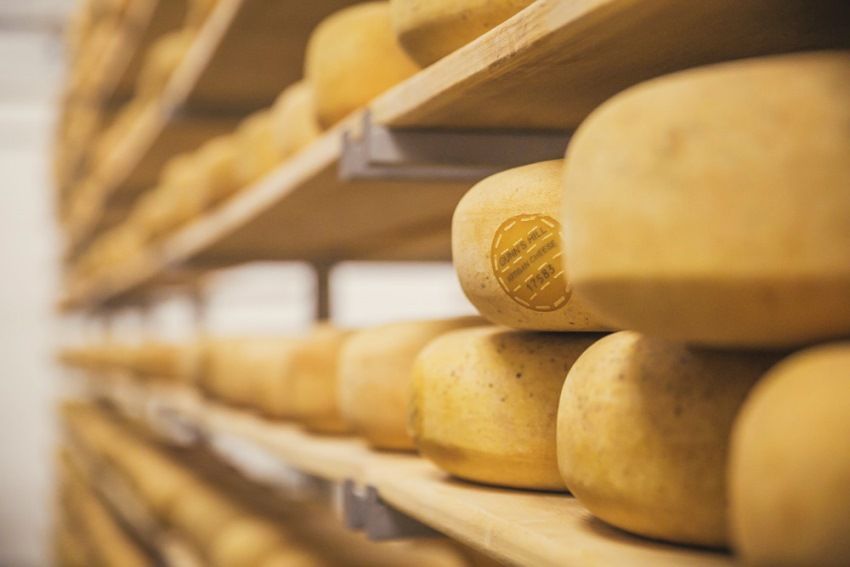 Okay, maybe this one isn't a hidden gem. We do tend to talk about it a lot. If you haven't tried a trip along the Oxford County Cheese Trail, it makes for an exciting day of delicious tastes, experiences and more.
With over 20 stops across Oxford County offering up a unique cheese or dairy product or experience it makes for a very delicious day or few days of mouthwatering flavours. From locally made cheese to handmade ice cream, photo opps and amazing charcuterie boards, you won't be disappointed. Learn more about Oxford County's Cheese Trail.
5. A flower Farm Where You Can Cut Your Own Bouquet
Where: Makkink's Flower Farm, 164604 Kellett Rd, Tillsonburg, ON. (View Map)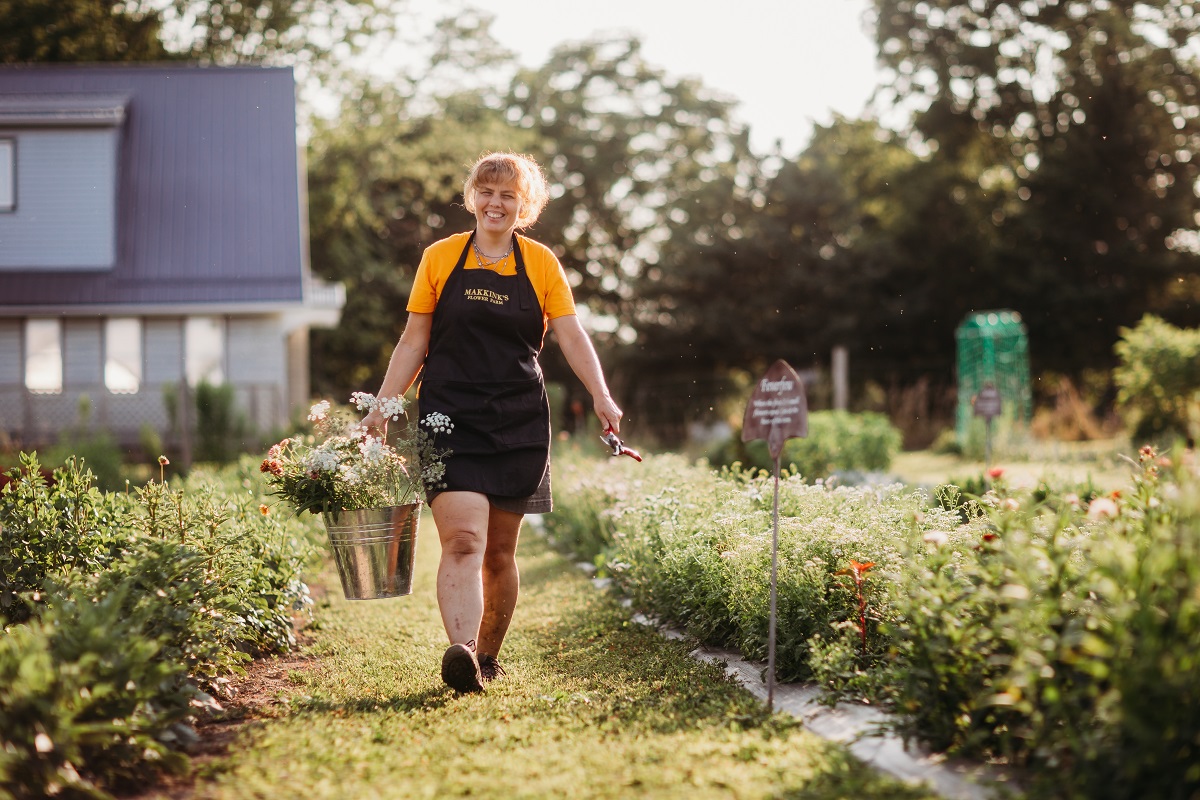 Makkink's Flower Farm in Tillsonburg flips pick-your-own farms on their heads by offering up the chance to cut-your-own flowers on their lovely flower farm from the end of the July to the end of September. Trust us, spending time among rows of blooming flowers is a great way to zen out.
Learn how to cut the flowers for maximum life and minimum plant damage before being set out on your own to enjoy the peace and quiet.
6. The Home of the First-Ever Recorded Baseball Game in North America
Where: Beachville District Museum, 584371 Beachville Rd, Beachville, ON. (View Map)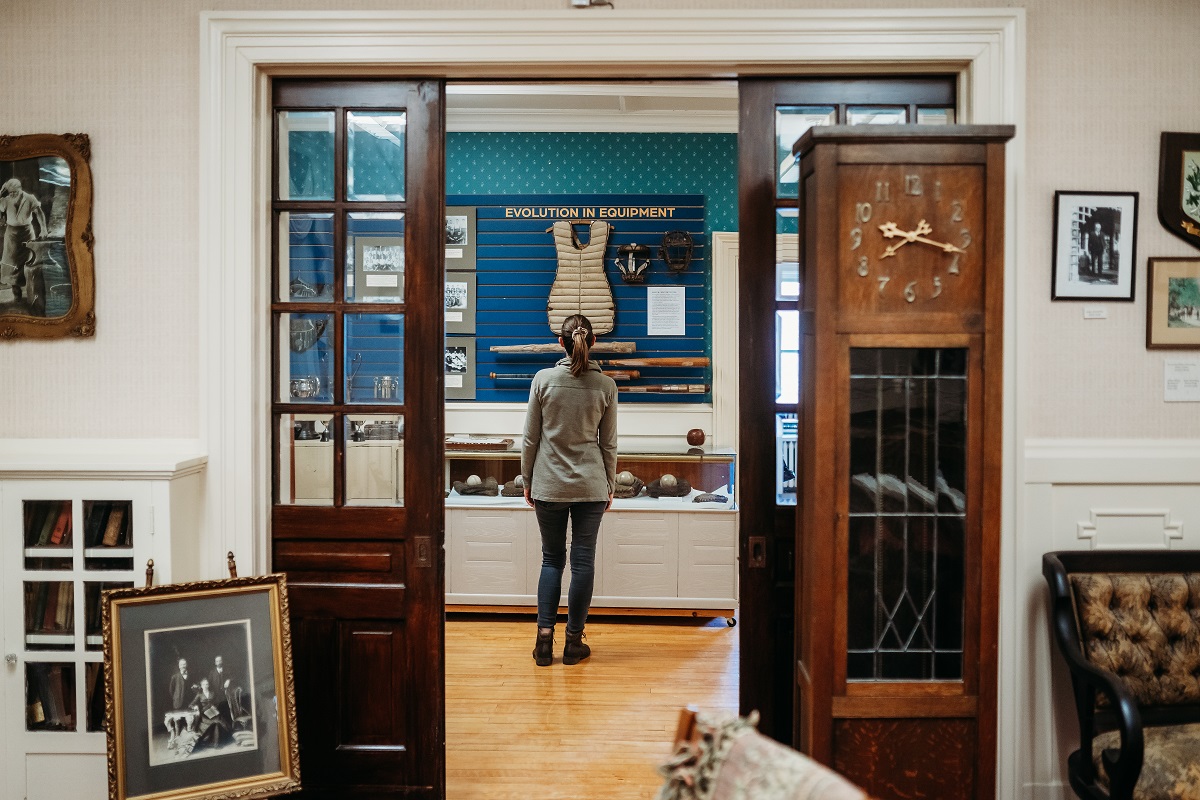 The small town of Beachville was home to the first-ever recorded baseball game in North America way back in 1838 and the Beachville District Museum tells the story well. Along with extensive and interesting baseball history, this museum tells the richer history of Beachville all from their building which is located on four acres of parkland. Check out their anniversary games, events, and of course the museum itself.
7. An Olde Schoolhouse that offers pop-up dining and cooking classes
Where: 1909 Culinary Academy, 5183 Trussler Rd, Ayr, ON. (View Map)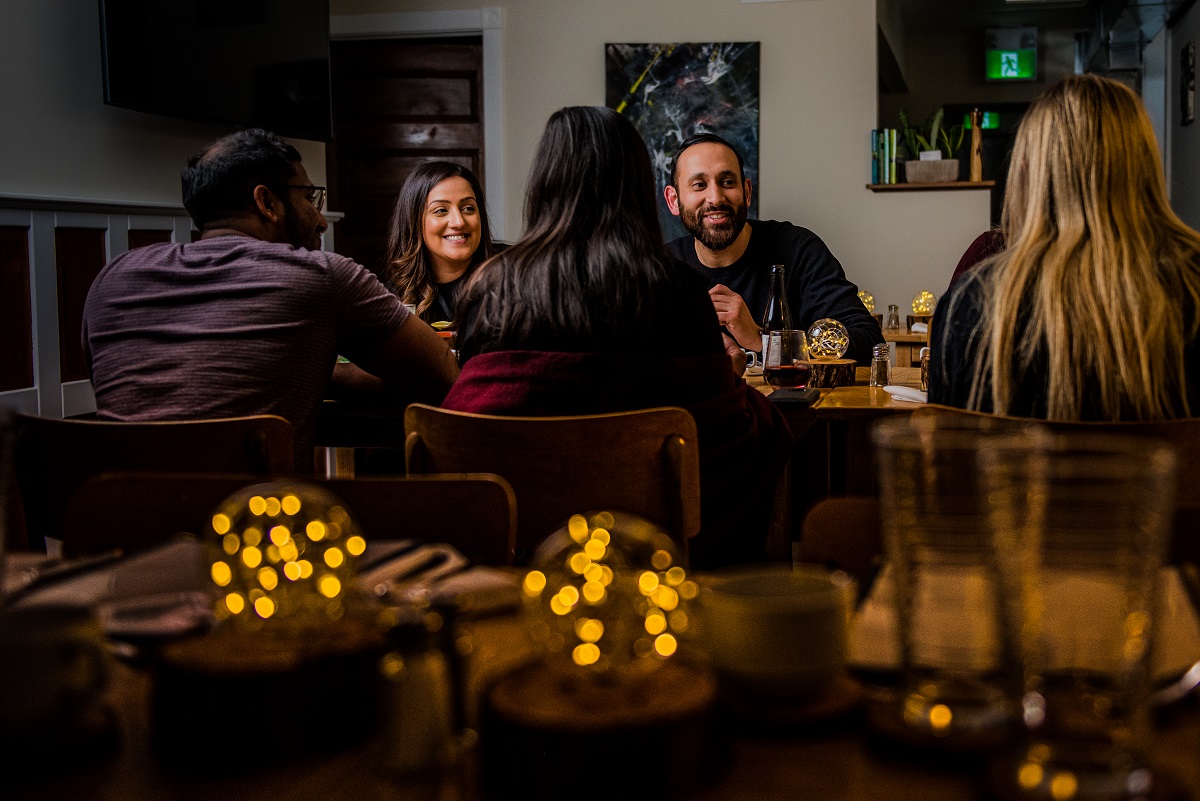 The 1909 Schoolhouse wears many hats and each one is as stuffed to the brim with delicious local ingredients as the next. Located within a school house built way back in 1909, the 1909 team has created a haven for lovers of local food.
Offering regular cooking classes ranging everything from DIY canning to seafood classes and summer soups, there's always a new dish to learn and enjoy. 1909 also offers up pop-up dining for those looking for a beautiful country drive and a delicious meal. Stay tuned to the 1909 Culinary Academy's Facebook page for details.
8. A Pick-Your-Own Blueberry Patch Where You Can Also Enjoy a Catered Picnic
Where: Berrylicious Fruit Farm, 425533 Substation Rd, Burgessville, ON. (View Map)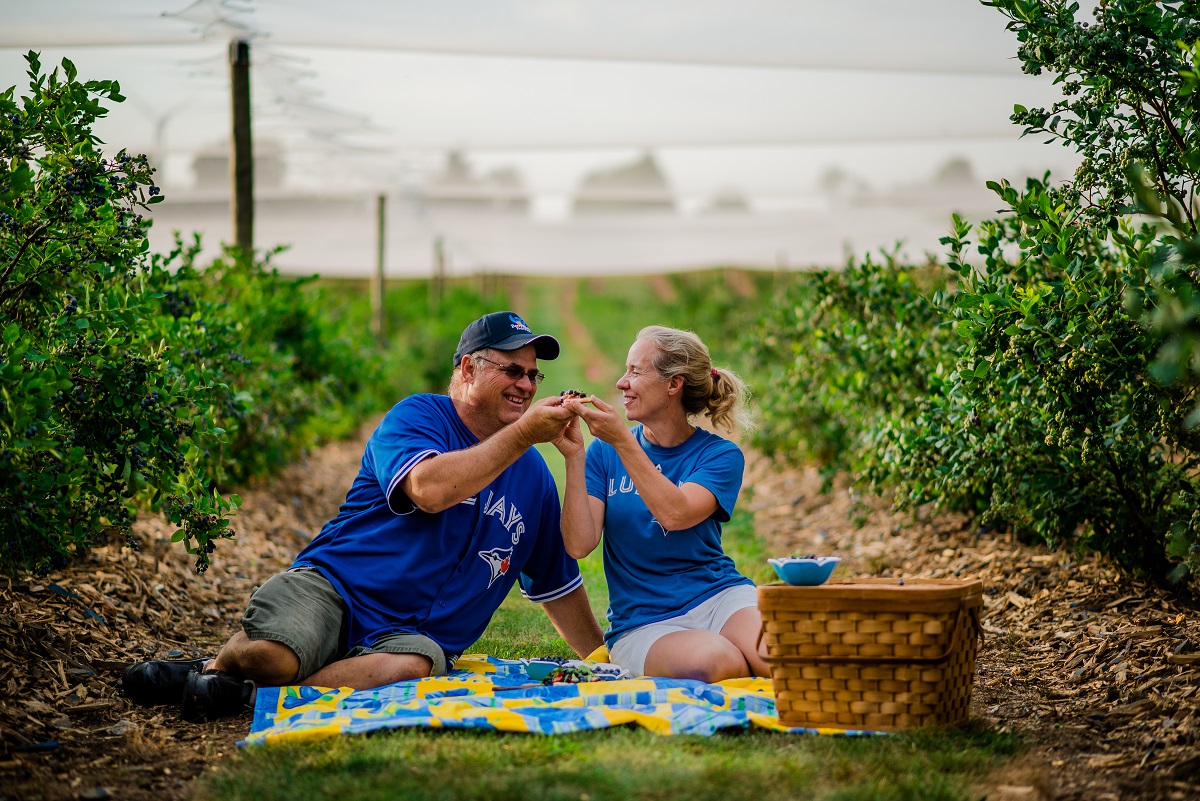 You've heard of pick-your-own blueberries before but have you ever had the chance to pick-your-own blueberries then plop yourself down for a picnic in the same spot?
Berrylicious Fruit Farm's Picnic in the Patch experience brings you and your friends, sweetheart or kiddos out to the patch for just that. Select from a variety of picnic basket packages that include tasty snacks, at times a meal and unplugged activities to enjoy together all under the netted paradise of their lovely blueberry patch.
9. A Stroopwaffel Factory
Where: Schep's Bakery (not open to public), grab their tasty stroopwaffels across North America or shop online
You've likely seen Schep's Bakery's Double Dutch Stroopwaffels before in your local grocery store but did you know they're made right in Norwich, Ontario? These Dutch goodies are a great reflection of the area's rich Dutch heritage.
Next time you see them, consider picking up a bag and popping one on top of your morning coffee (it fits perfectly on top of a regular coffee mug!) to warm up and become extra gooey.
10. A Trail that Links Us to Thousands of Other Canadian Communities
Where: Along The Trans Canada Trail, starting in Tillsonburg and heading South past Otterville. Get the Route.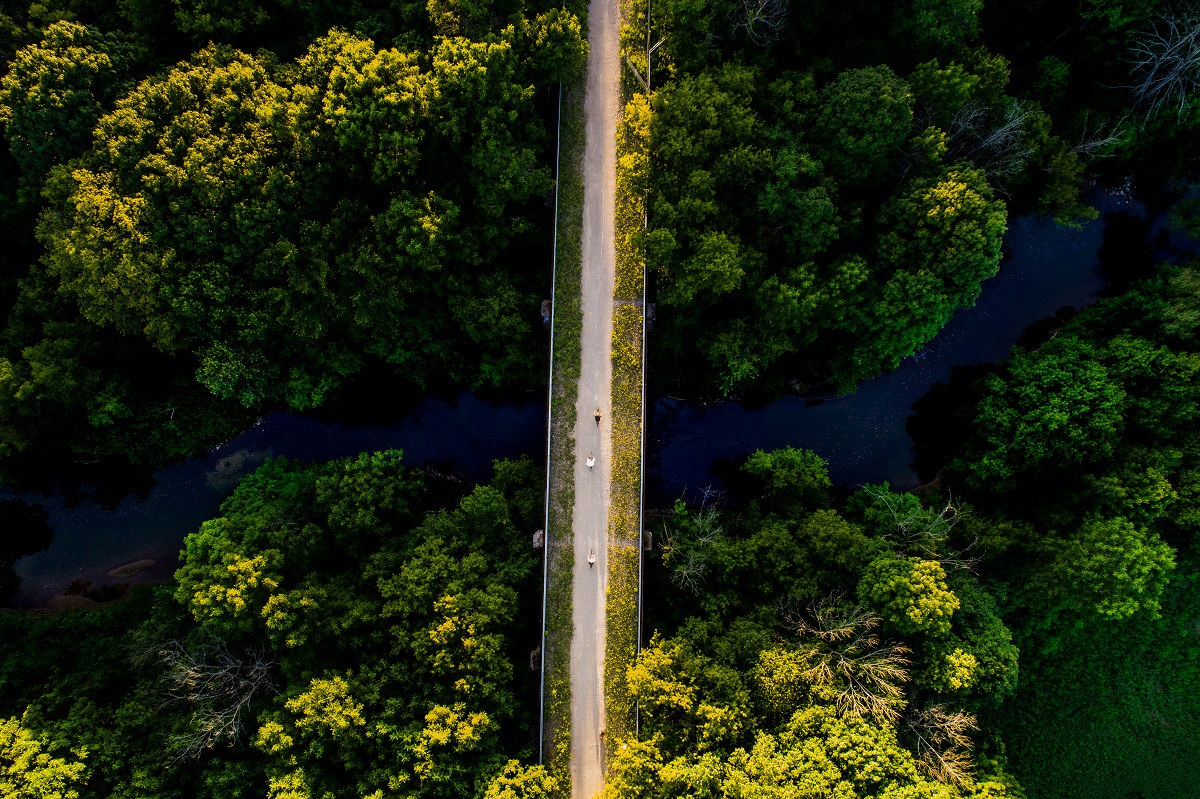 Did you know that The Trans Canada Trail that connect thousands of communities across the country also runs through Oxford County?
Hop on in downtown Tillsonburg and ride it all the way out past Otterville. Along the way you'll see lush forest land, farms (shout out to Makkink's from #5 who has an entrance right along the trail), river systems and more.
Enjoyed by cyclists and walkers alike, it's a lovely way to spend a day or a couple of hours enjoying fresh air and the great outdoors.
Want more trip inspiration? Sign up for our Oxford Insider Newsletter.
\
Trip Ideas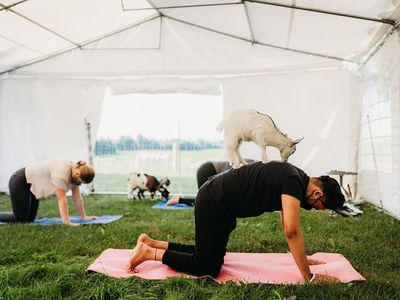 Explore new hidden gems as you discover the best Ontario experiences this summer in Oxford...