Brews & Brie: A Culinary Getaway with Friends
Best if: You like travelling in a pack
Time of Year: Year round
Days: Tuesday-Saturday
Total Time: 1 day or stay overnight
Don't Forget: Your cooler!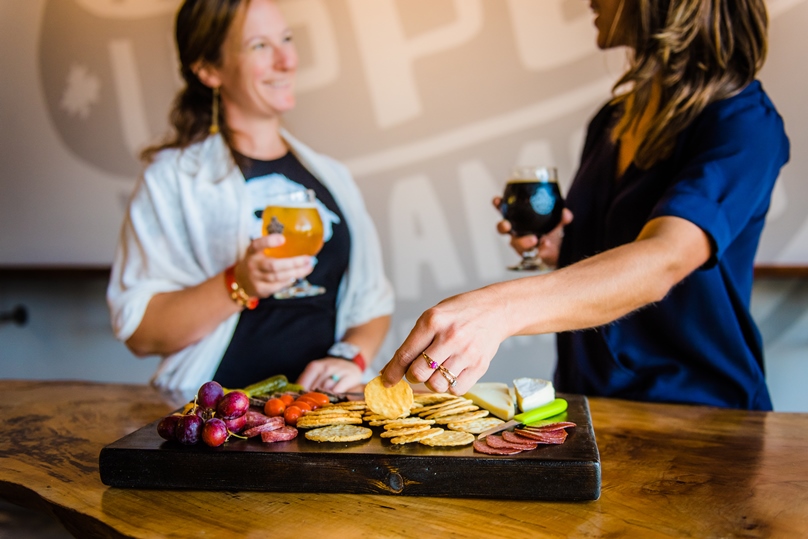 Beer, brie and your best buddies. Need we say more? Hop in the car for the ultimate culinary road trip through Oxford County, exploring back roads and quaint towns. Leave your formal wear behind, grab those stretchy pants and get ready for a great time.
---
Stop #1: Gunn's Hill Artisan Cheese
445172 Gunn's Hill Rd. Woodstock (Try Burgessville if your GPS isn't working) View Map.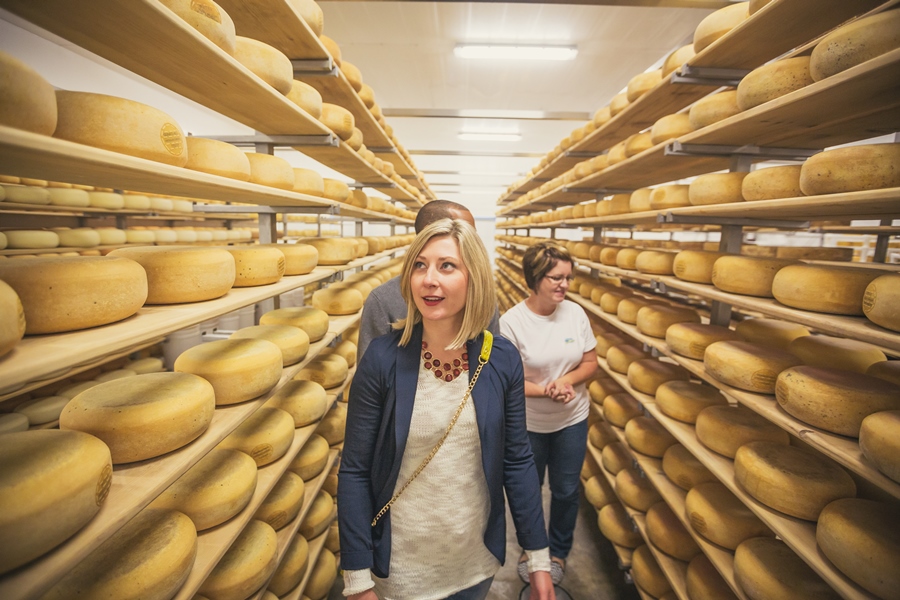 Kick off your day with a scenic drive along back roads and up the dirt path to Gunn's Hill Artisan Cheese. Inside, head cheese maker Shep Ysselstein will walk you through the cheese making process from collecting milk off his family's dairy farm all the way to aging the cheese to perfection. Of course, you'll follow up the tour with delicious samples and the chance to bring your own home.
We love: Brigid's Brie- a soft surfaced ripened brie that the cheese maker loved so much he named it in memory of his mother-in-law.
Things to consider:
- Fridays are curd days (warm and squeaky)
- Tours must be booked in advance and require at least eight people
Next stop: Charles Dickens Pub,13 mins.
---
Stop #2: Feel Right at Home at Charles Dickens Pub
505 Dundas St. Woodstock. View Map.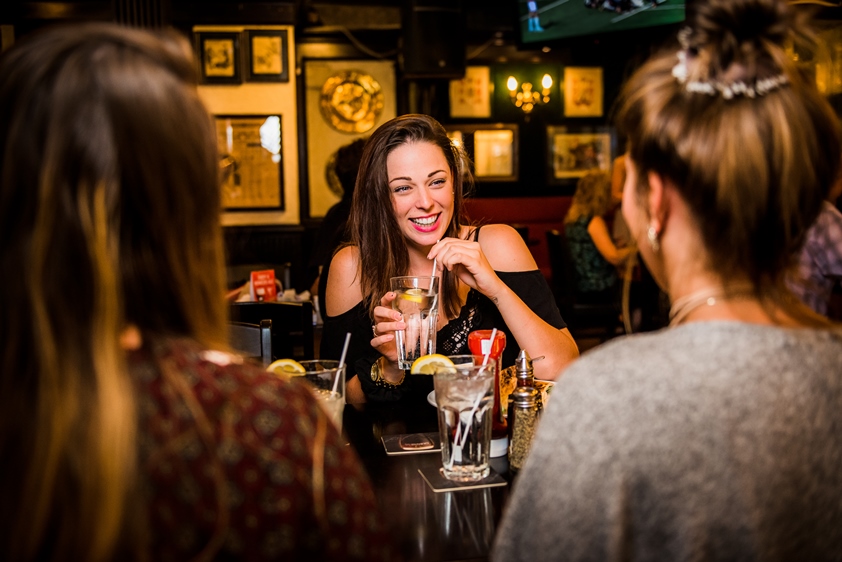 Tuck in and get cozy for a delicious lunch at Charles Dickens Pub. The relaxed atmosphere and tasty comfort food will have you laughing over pints and feeling right at home. It's no wonder this pub has been a local favourite for years. Their menu features over a dozen items using local cheese and has a great selection of British pub food.
We love: Roast Beef Stuffed Yorky
Next stop: Upper Thames Brewery, 8 mins
---
Stop #3: Dark Side of the Moo Flight at Upper Thames Brewing Company
225 Bysham Park Drive #9, Woodstock. View Map.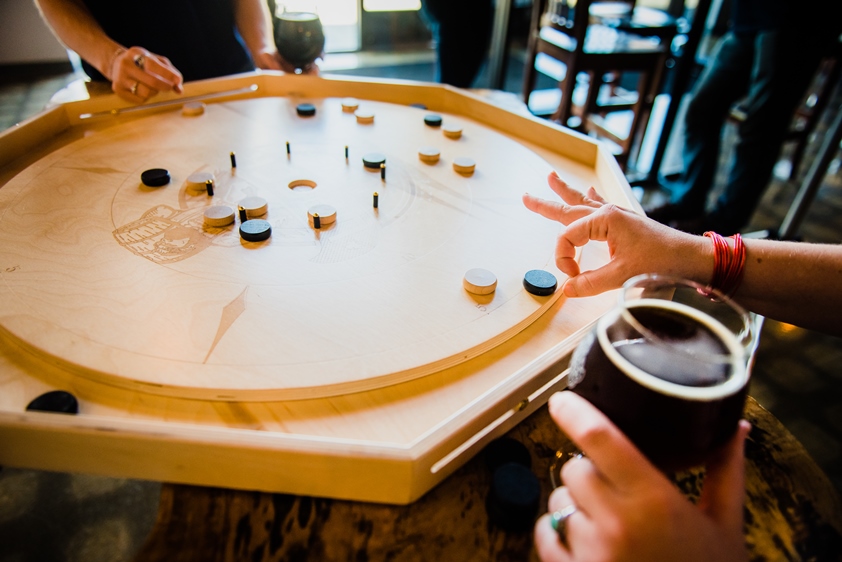 It's all about keeping things local. Upper Thames Brewing Company brews small, unfiltered batches in house using ingredients found right in Oxford whenever possible. Grab a table with your friends and their famous Dark Side of the Moo Flight while enjoying your afternoon in the bar or getting competitive with a game of crokinole (on a local board, of course). The flight includes Upper Thames Brewing Co.'s Welcome to the dark side stout (made with cacao nibs from Habitual Chocolate), chocolate from Habitual Chocolate and Gunn's Hill Artisan Cheese's Dark Side of the Moo cheese which is bathed in the stout. Talk about partnership! Don't forget to grab a growler on your way out.
We love: Timber Beast Brown Ale
Things to consider:
- Upper Thames often hosts Food Truck Fridays! Check their Facebook page for details.
Next stop: The Elm Hurst Inn and Spa, 17 mins
---
Stop #4: Stay the Night The Elm Hurst Inn and Spa
415 Harris St. Ingersoll. View Map.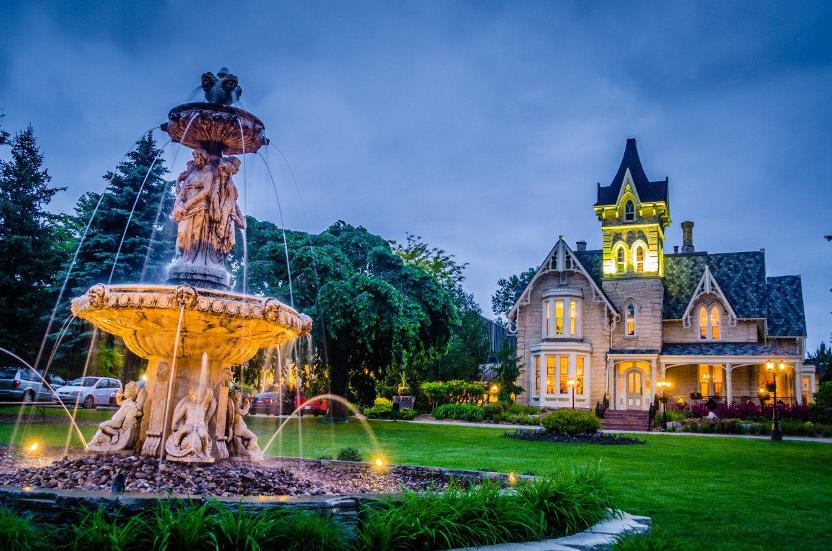 By now you're probably full! A nice quiet drive to The Elm Hurst Inn and Spa will have you feeling relaxed in no time. This iconic landmark is best known for being the site of the James Harris Cheese Factory and Mansion but today serves as a small and luxurious country inn. Wander the extensive grounds, book a spa treatment (maybe for the next morning) and grab a nice dinner at the hotel restaurant.
We love: The Oxford County Cheese Trail Package
Things to consider: The spa has monthly promotions, check online for details!
---
Still Thirsty? Check out The Mill Underground in Tillsonburg.
Happy travelling. For insider tips, events and more don't forget to sign up for our Oxford Insider newsletter.