Feet, Forks & Finds: A delightful walking tour through Ingersoll
Forget the online shopping, fast food and quick trips to the mall. In its place, find small town charm, unique boutiques, mouth-watering food and time to just breathe deeply and relax. This walking tour through Ingersoll brings you the charm of a by-gone era before efficiency reigned supreme, combined with the modern flare of oh-so-cool shopping, antiquing, delicious treats and historic goodness. Walk or bike 1.5km of the Thomas Ingersoll Trail from the museum and arts centre into the heart of downtown Ingersoll. Explore cultural stops, four parks, unique shops and tasty eats along the way. Don't feel like reading right now? No worries.
Stop 1: The Ingersoll Cheese Museum
Where: 290 Harris St. Ingersoll, ON. (View Map)
Open: Monday to Friday 10am-4:30pm, Most Saturdays 10am-4:30pm (Call ahead to check) Open 7 Days a Week in Summer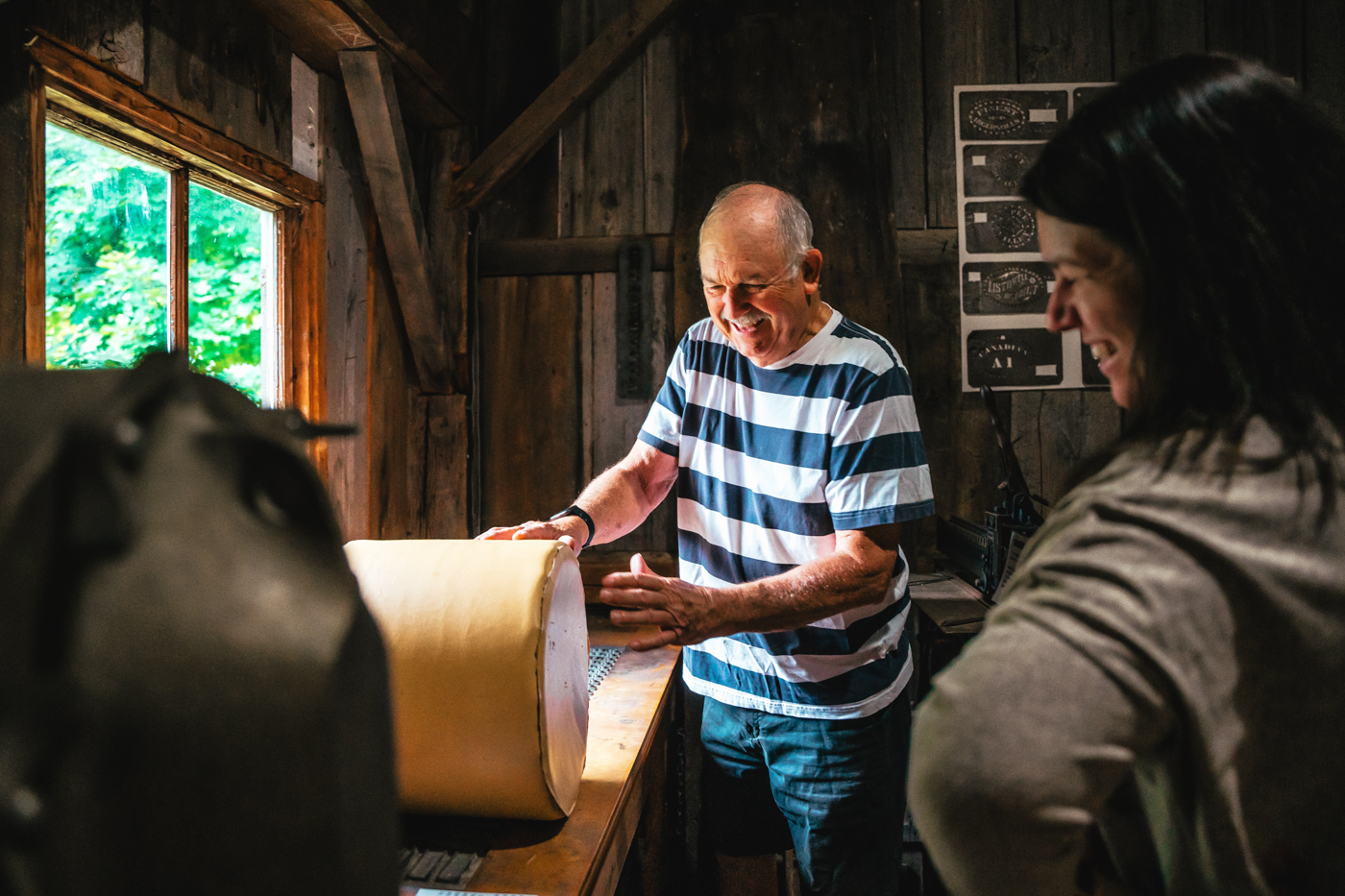 Discover the rich history of Oxford's dairy heritage at The Ingersoll Cheese Museum. Along the way you'll discover the story of the mammoth cheese (a 7300lb wheel of goodness made in town during the 1800s), a man who biked across the world, a famous preacher and more. With so many stories to be told, you'll love the guided tour the museum is currently offering up. From there, head into beautiful Centennial Park, just behind the museum. Wander your way through the park and if you have kids along, be sure to spend some time checking out the awesome, cheese themed playground. Wander along babbling Halls Creek and if it's hot out- consider stopping at the splash pad to cool off.
Stop 2: The Ingersoll Creative Arts Centre
Where: 125 Centennial Lane, Ingersoll, ON. (View Map)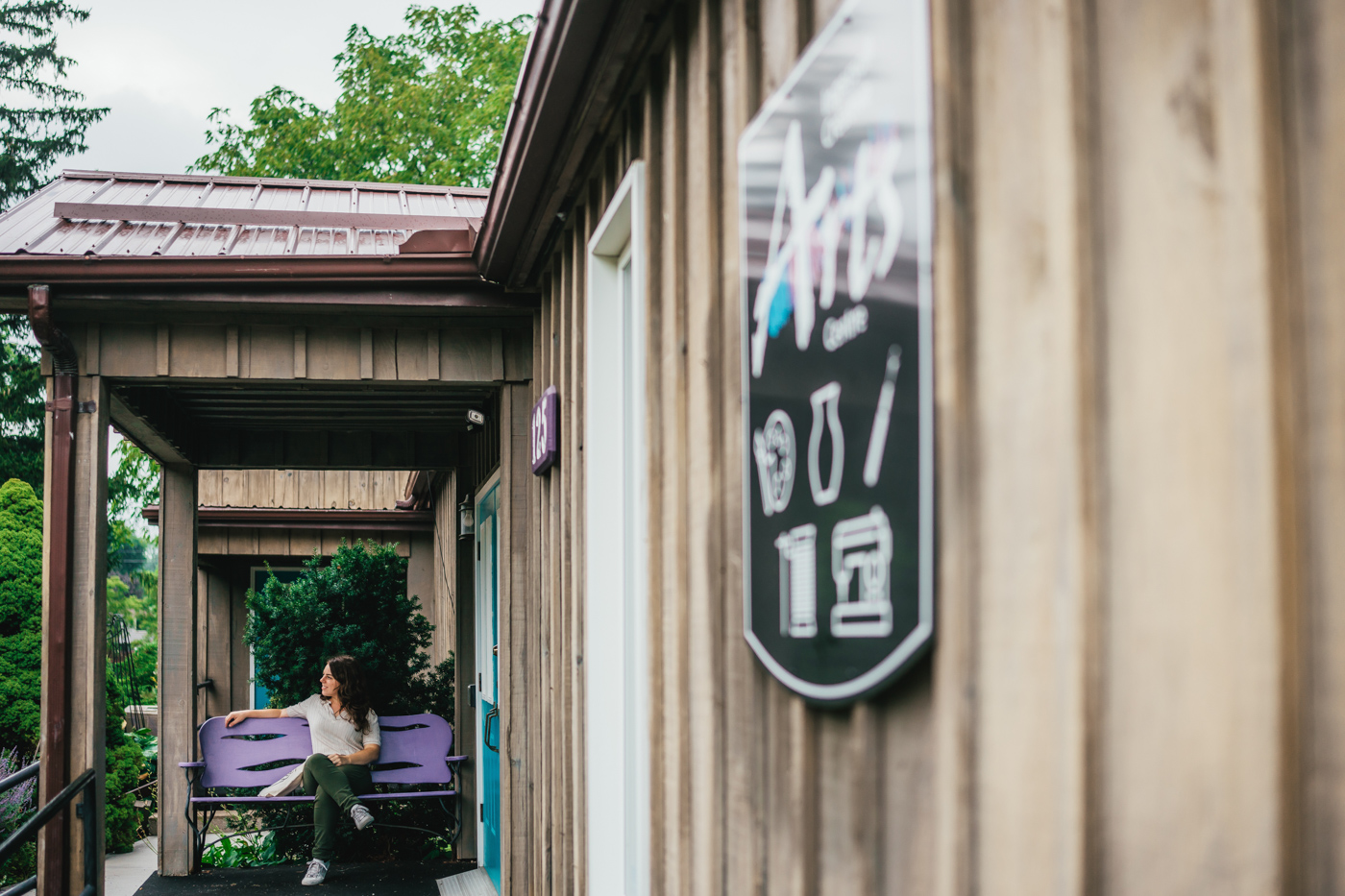 Following the path that winds through the park, you'll pass the Ingersoll Creative Arts Centre and have the chance to check out a beautiful mural mounted to the outside by local artist, Julie Hawkins. Head inside the art centre to see a great selection of local art, a gift shop and sometimes even take a class (register in advance). Continue to follow the path right into downtown Ingersoll!
Along your walk: The Cheese Playground, Halls Creek and Smith's Pond, Splash Pad
Stop 3: The Ingersoll Music Academy
Where: 124 Thames St S, Ingersoll, ON N5C 2T4. (View Map)
Open: Monday 4-7pm, Tuesday - Thursday 2-7, Saturday 10am-12pm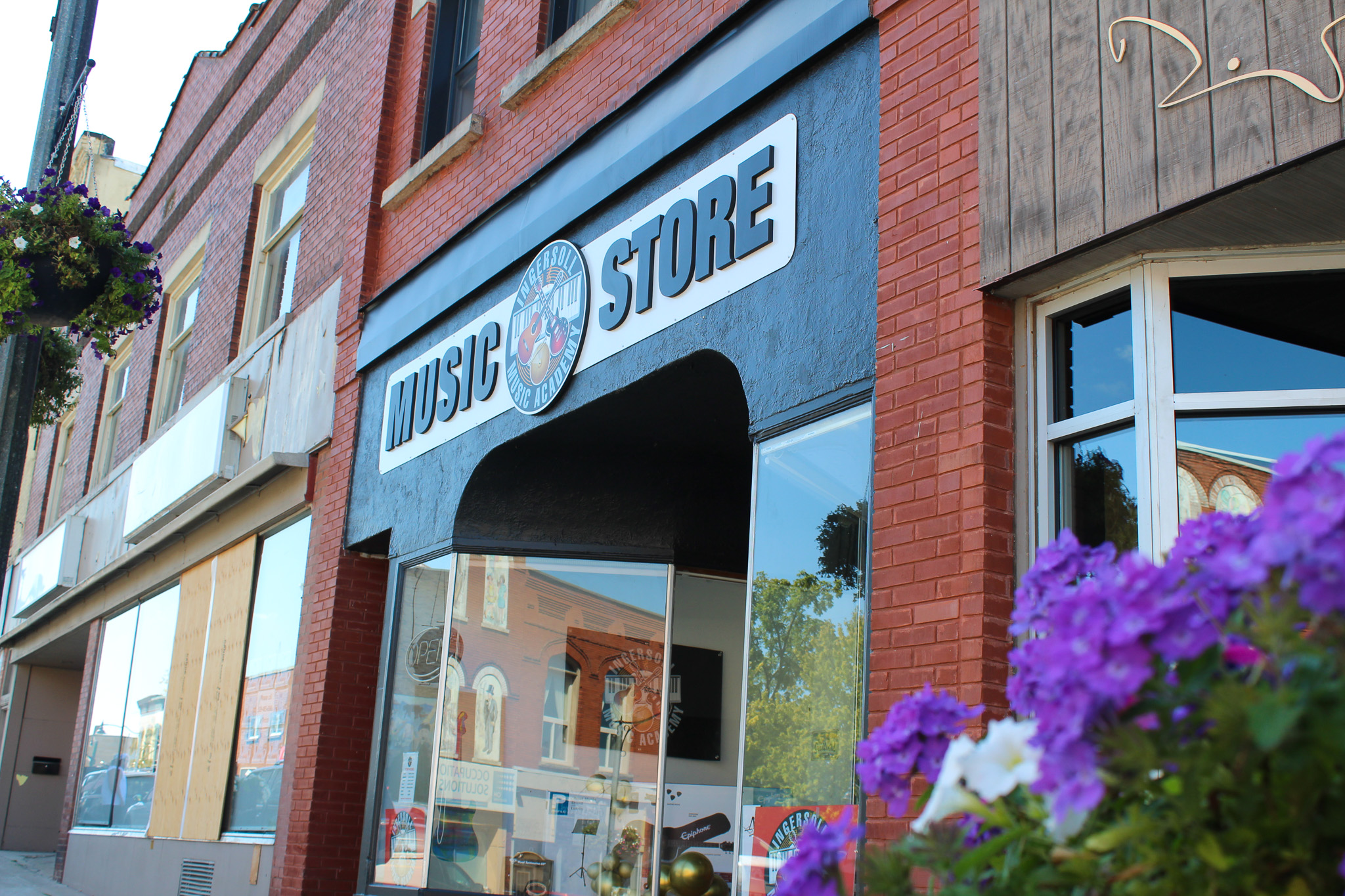 The Ingersoll Music Academy is truly a hidden gem for music lovers both accomplished and green. Filled with fun instruments, knowledgable staff and a generally chilled out vibe, this shop might be the spot you find your next calling. Equally awesome? Be sure to check out the guitars that the owner, George, builds out of used skateboard decks. If you're from the local area, consider signing up for lessons.
Stop 4: The Wine Cellar and Cheese Shop
Where: 188 Thames St. S. Ingersoll, ON. (View Map)
Open: Tuesday and Thursday 10am-5pm, Wednesday and Friday 10am-6pm, Saturday 10am-4pm, Sunday and Monday closed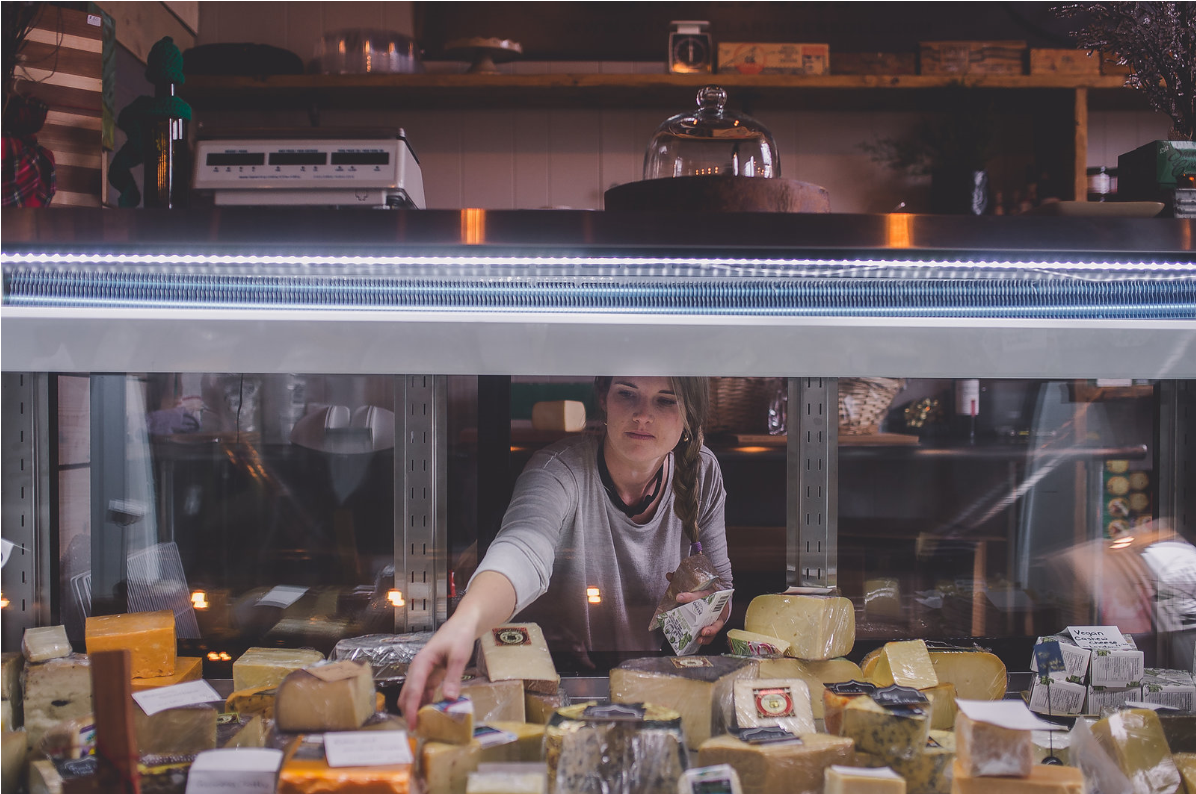 The Ingersoll Wine Cellar and Cheese Shop is what we'd describe as a cheese boutique. Step inside and up to the cheese counter where you'll find a lovely, curated selection of cheeses from around the world as well as a few from other parts of Southwestern Ontario. You'll find all the items you need to complete the perfect cheese board, from Ontario condiments and preserves to dried meats and crackers. The other half of the business focuses on small batch, craft wine-making services so you can pair that cheese with a few bottles of vino.
Stop 5: Roberts & Co. Ladies Wear
Where: 122 Thames St. S. Ingersoll, ON. (View Map)
Open: Monday-Friday 11am-3pm or by booking a private appointment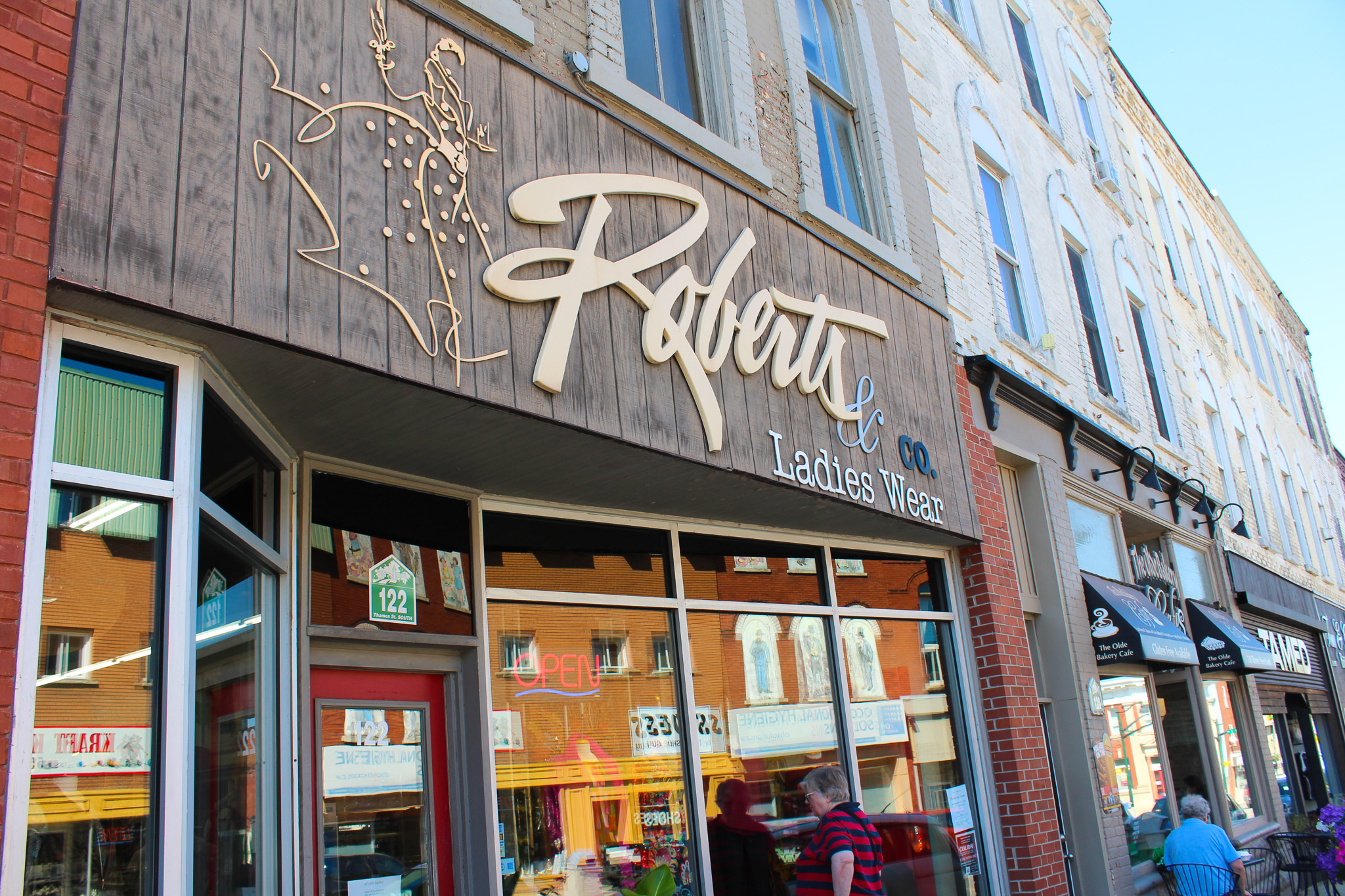 Located in the heart of downtown Ingersoll (and with a sister location in Woodstock), Roberts & Co. Ladies Wear has been serving Oxford County for over 60 years. Pop in a browse a beautiful selection of women's clothes from talented designer. Spoil someone you love or of course, yourself.
Stop 6: The Olde Bakery Cafe
Where: 120 Thames St. S. Ingersoll, ON. (View Map)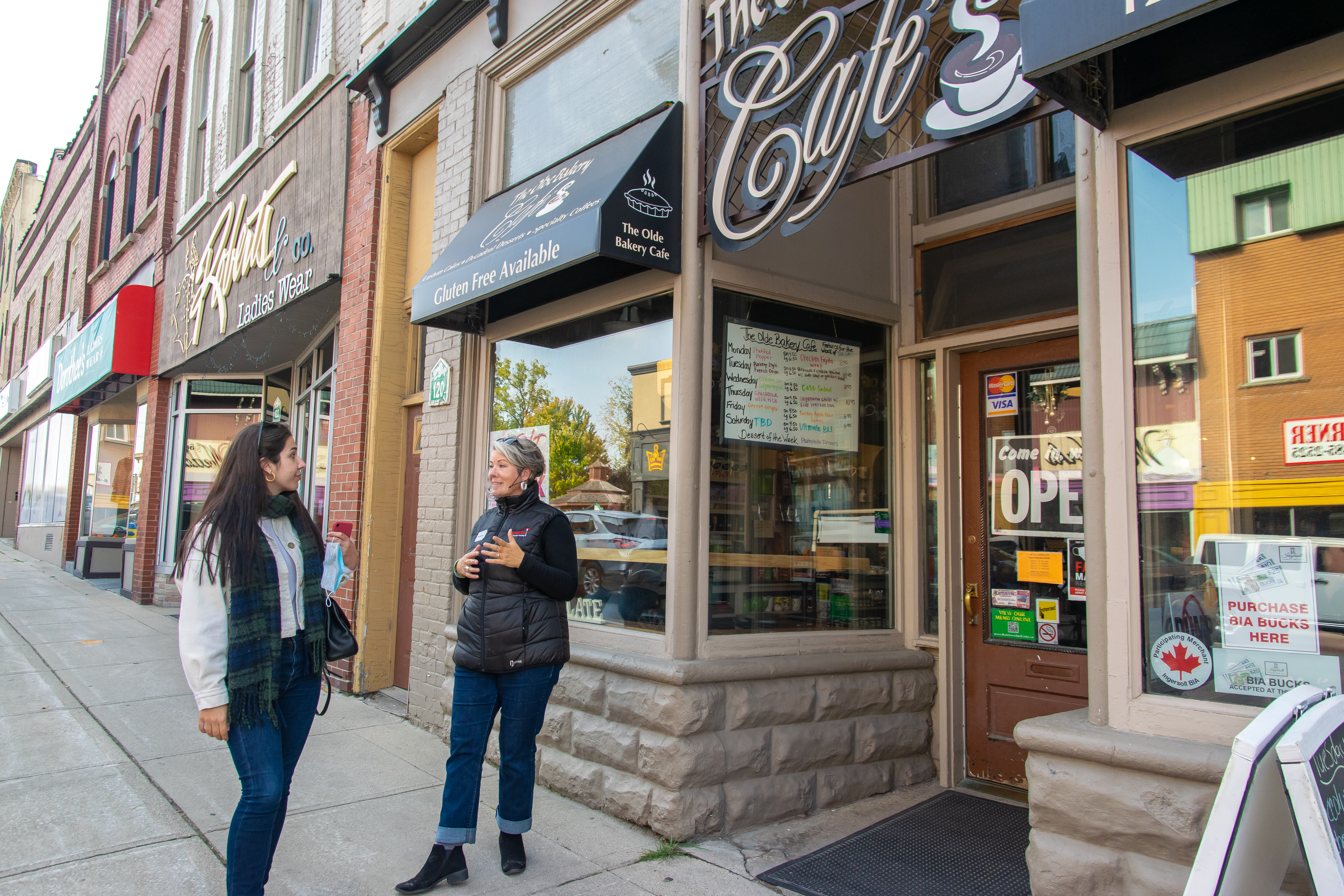 Open: Monday-Friday 9am-5pm, Saturday 9am-2pm, Sunday closed
This cozy cafe is the perfect spot for a snack and a coffee or a light meal for breakfast or lunch. You'll be embraced by the small town warmth and delicious scents as soon as you step in the door. Order a tasty, made-from-scratch baked good, a breakfast sandwich made with local cheese, a specialty coffee (you haven't lived until you've had the cajetta latte) or a soup and a sandwich. With a rotating monthly menu and loads to try, there's always a reason to come back for more. With takeout as well as limited dine-in options available, it's a great spot!
Stop 7: Patina's
Where: 112 Thames St. S. Ingersoll, ON. (View Map)
Open: Monday-Saturday 11am-3pm or shop online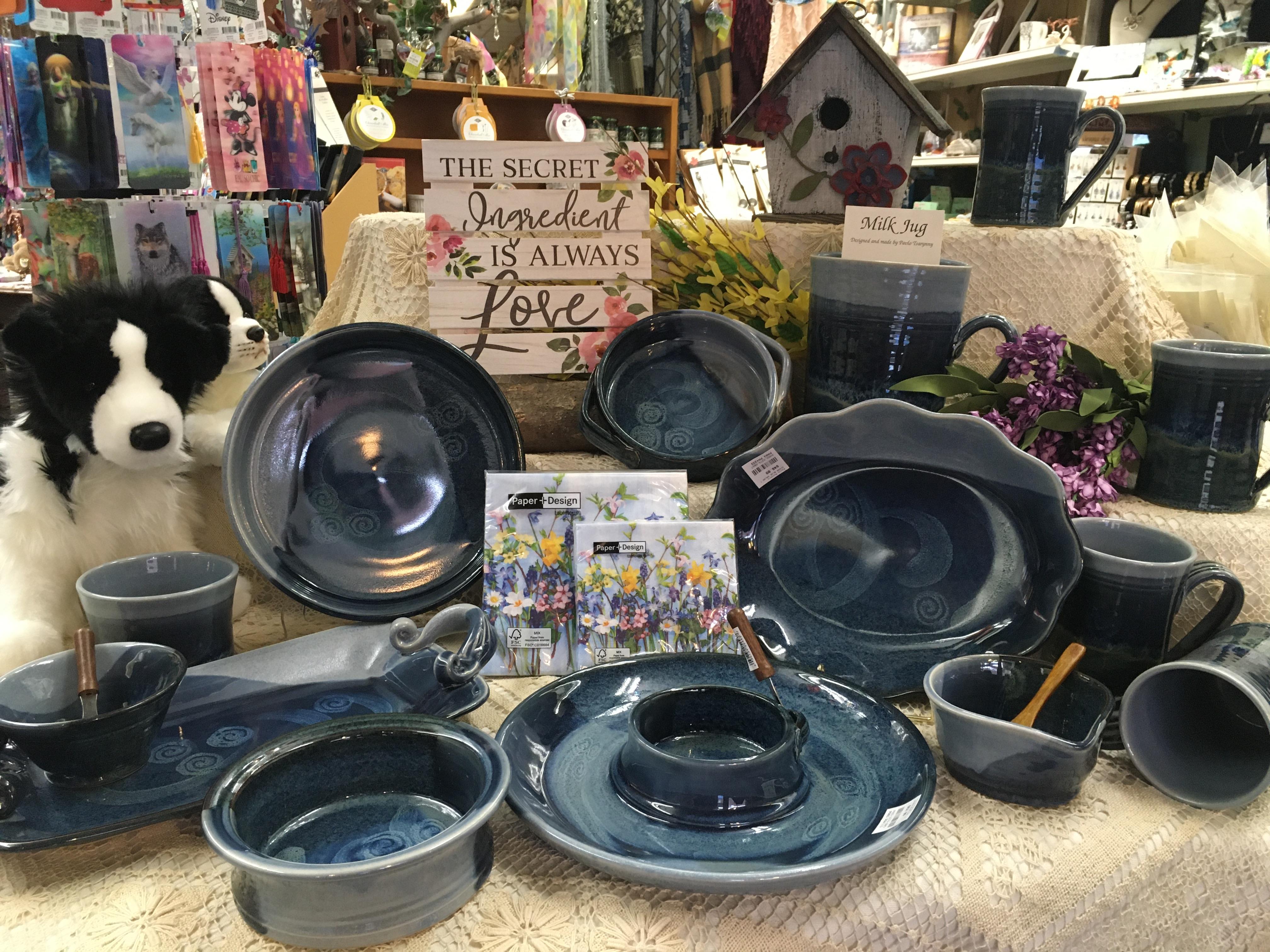 Patina's Gifts of Art & Craft has been a local favourite for over 30 years. This shop is home to a variety of artisan pieces and one of Southwestern Ontario's largest selections of handmade Canadian pottery. You'll discover beautiful jewelry, stunning scarves, cozy slippers, funky decor, a variety of kids' games and more. Seriously...you can find a gift for anybody here, including yourself of course! Really want to hit a home run on a gift? Ask the folks at Patina's to gift wrap it for you.
Stop 8: Dwell Urban Boutique
Where: 147 Thames St. S. Ingersoll, ON. (View Map)
Open: Shop online or in store Tuesday-Friday 11am-3pm, Saturday 10am-2pm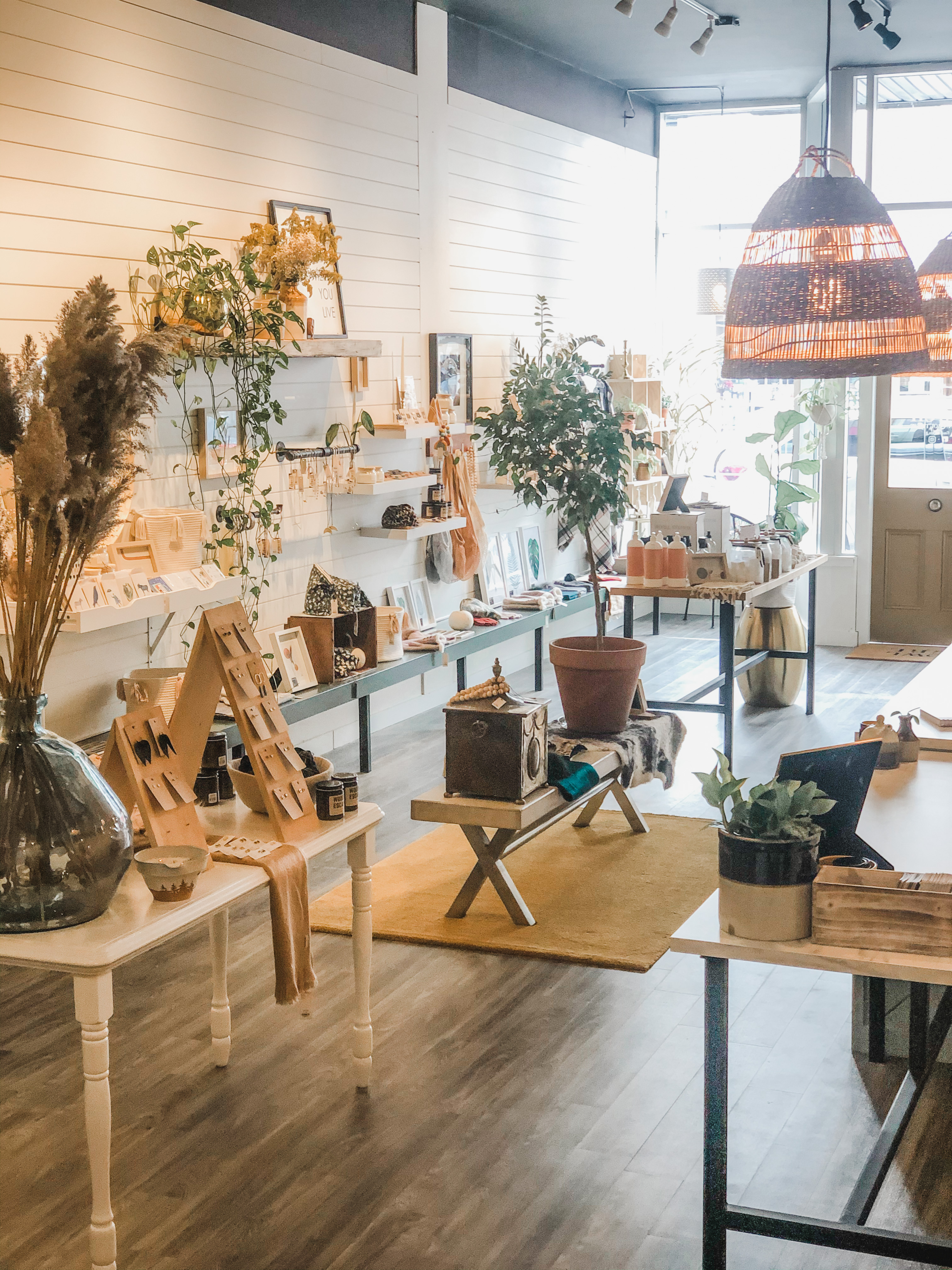 Living by the mantra of peace, love + local, Dwell Urban Boutique is home to artisan wares from a number of Ontarian and Canadian makers. From funky handcrafted jewllery and luxurious skin care products to trendy clothing pieces, bags and green living essentials, this is a must-stop in Ingersoll.
Stop 9: Modern Hipster Antiques
Where: 70 Thames St. S. Ingersoll, ON. (View Map)
Open: By appointment only and through advertised pop-up sales once or twice per month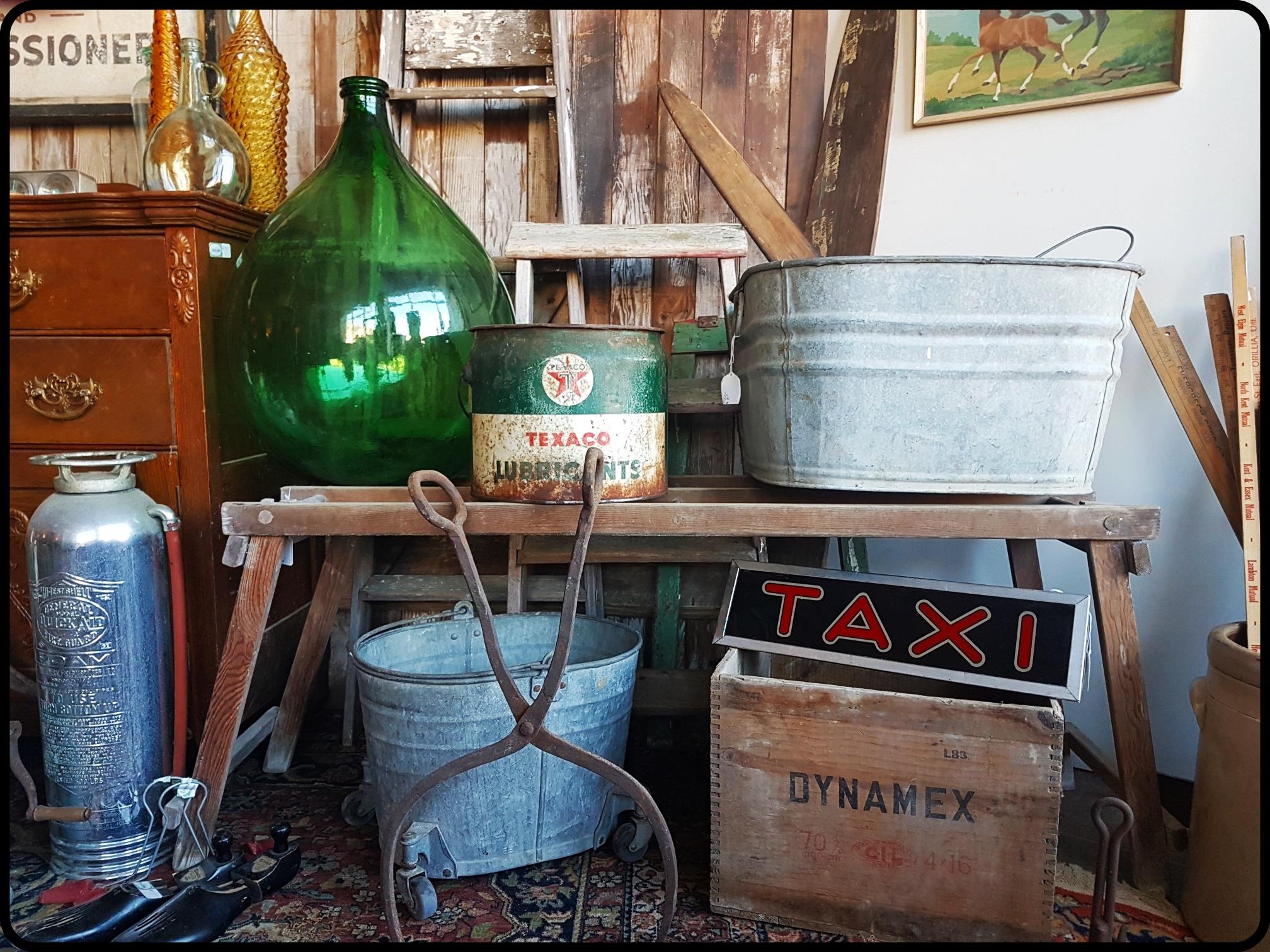 Marty Gabel of Modern Hipster Antiques knows his stuff when it comes to treasure hunting. Co-host of Backroad Bounty on the Cottage Life Network, Marty has traveled through Ontario's cottage country on backroads finding amazing antiques and collectibles. A professional in the industry since 2001 and part of the family antiquing business since the 80s, you're sure to find something to love because of Marty's keen eye for special pieces.
There you have it: a walking tour through Ingersoll! You'll get a great mix of outdoor time, heritage, culture, shopping and mouth-watering treats. Want more trip inspiration? Sign up for our Oxford Insider newsletter.