Where to Eat, Shop & Play in Tillsonburg
In 1825, Tillsonburg was discovered by one George Tillson and established as a small (and we mean SMALL) town. Fast forward almost 200 years and the town has flourished into a thriving community full of unique opportunities. If you're looking for the ultimate day trip, Tillsonburg poses the perfect way to enjoy small town Ontario. Read on for where to eat, shop and play in Tillsonburg. Read on or download our PDF and print off at home!
Eat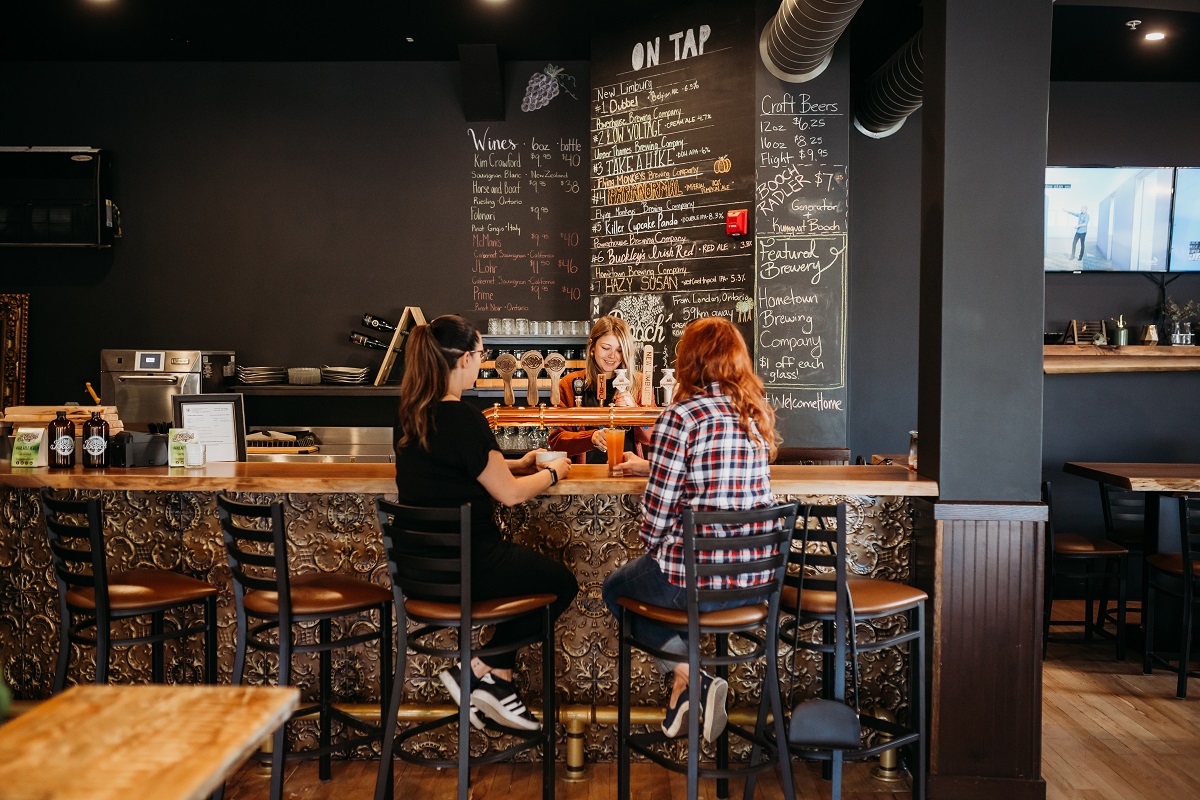 What would a day trip be without delicious food? Tillsonburg definitely has some fantastic options! For those looking for a guilt-free yet still delicious meal, The Indigo Lounge Holistic Wellness Centre and Eatery is where it's at. Located in a yoga studio, The Indigo Lounge provides healthy twists on old school favs like zucchini pad Thai, wraps, local burgers from Y U Ranch and quinoa salad. Enjoy lunch over a soothing cup of tea or grab a smoothie for the road.
If breakfast is your thing, a trip to the Skyway Cafe is a must. Located inside the Tillsonburg Municipal Airport, the Skyway Cafe is a great spot to grab your eggs and enjoy the view. Zen out over your morning cup of java and a sandwich or eggs as you watch heritage, commercial and private planes hit the skies. With such a unique view and relaxed atmosphere, little ones will love it!
If you want to enjoy dishes celebrating local produce in a casual historic setting a visit to The Mill + Eatery is a must. The Mill Inn + Eatery resides in the original Grist Mill built in 1878 by the founding family of Tillsonburg – the Tillson's. Enjoy a meal in their spacious dining rooms or on their expanded patio overlooking Otter Creek. Their menu has something for everyone including Lake Erie style (light & crispy) fish & chips.
For those looking for healthy fare and comfort food that is oh-so-tasty, check out D'Lish Kitchen Cafe. They are know for all kinds of tasty bowls, burittos, salads, smoothies but also classic comfort food. It is a great dining choice when one is craving a healthy bowl and you dining partner would some some hearty comfort food. Everyone gets exactly what they want for lunch and is so satisfied.
If you are wanting more cafe fare head down to Nectar Coffee + Bar in Downtown Tillsonburg. They have a diverse menu of breakfast items, paninis, flatbreads and Dutch specialties.With your meal, enjoy a speciality roast coffee or something from the bar.
Shop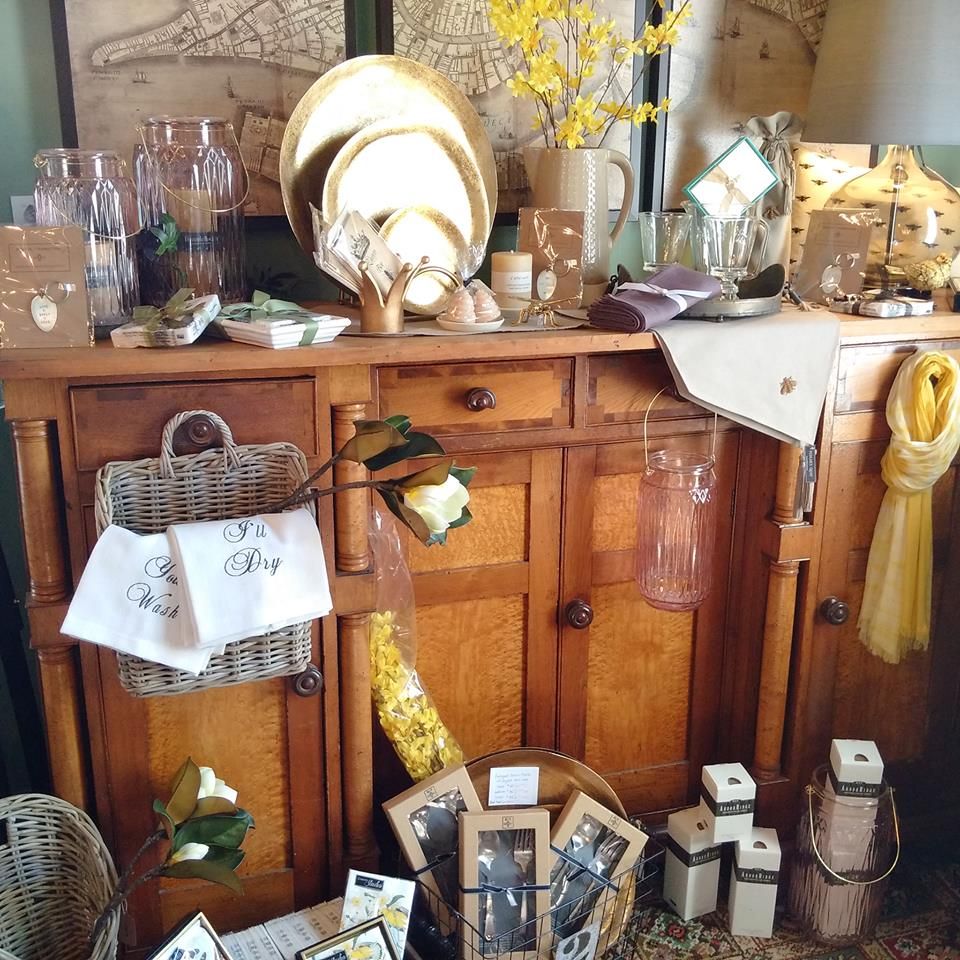 Of course, no day trip is complete without a little retail therapy and Tillsonburg is home to many great shops. Find the perfect gift for your hostess or for yourself when you discover two floors of stunningly curated treasures at Pedlar's Quay. Pedlar's Quay is in its 31st year of business. Located inside an 1872 heritage home, Pedlar's Quay is the perfect stop to pick up a great hostess gift or something for yourself. This lovely shop is full of hidden gems. You'll find everything from gorgeous kitchenware and dining accoutrements to beautiful jewelry, home decor and more. With a keen eye, shop owner Kim Miggens has curated her shop to the last detail.
Around the corner on Broadway Street you will find several local shops to explore. Explore Betty's Marketplace. Betty's is a dynamic store offering quality resale clothing, toys, and footwear (shop online), while also providing an outlet for over 80 incredible locally artisans. There is always something new in the shop that would make an excellent addition to your home or a friends.
If you are passionate about fabric visit Cherished Pieces which specializes in all things quilting and sewing. From boatloads of quilting material to specialized tools and even workshops, this storefront is a quilter's dream. Visit their website to learn about upcoming workshops.
If you like fashion with Canadian flare pop into Trinkets Gift Shoppe. Owner, Carrieane, is passionate about supporting Canadian designers and brands of fashionable clothing, jewelry, handbags, winter accessories and more! You will also find great body care products and candles to pamper those special people in your life (including you)!
Play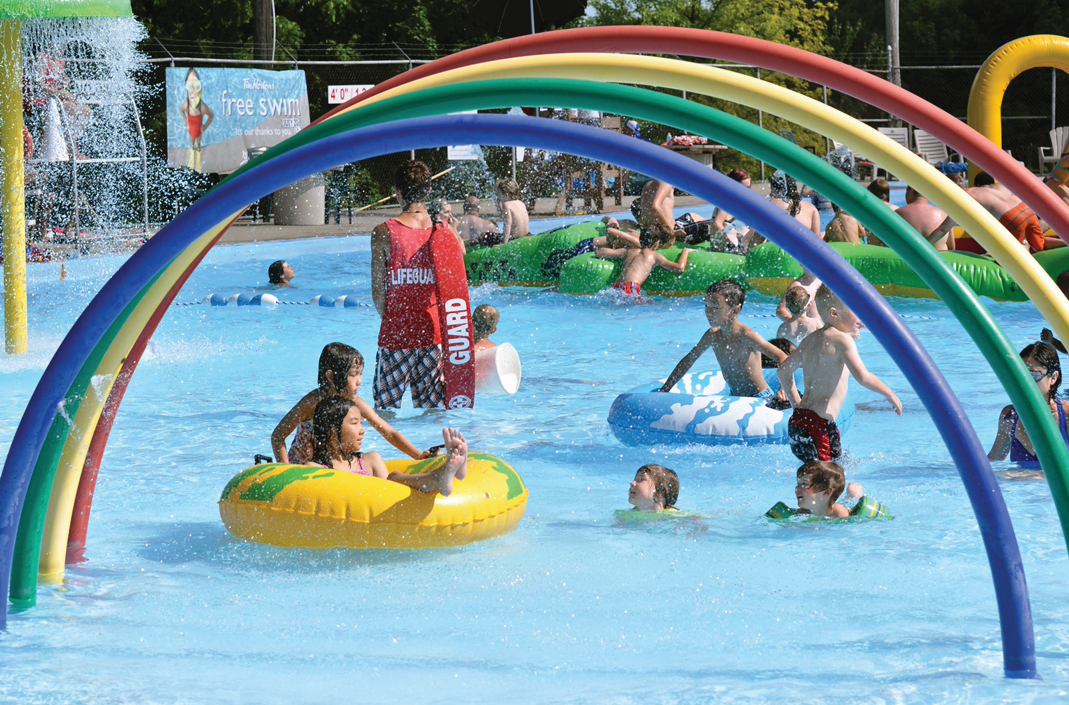 History is a-plenty in Tillsonburg. Get your dose when you visit Annandale National Historic Site, an 1880s home built by Tillsonburg's first mayor. This museum is the country's best example of the Aesthetic Art Movement, which earned it a national heritage site designation. Wander the hallways and see the amazing details in this home from the intricate door knobs and hinges, in-laid forms and exquisitely painted ceilings.
Just across town, The Canadian Harvard Aircraft Association showcases the heritage plane, the Harvard. Learn the interesting stories behind these planes and what they were used for during war time. You'll love talking to the volunteers (usually ex or current pilots) and their experiences with the planes. Love it? Check out their Open House Fly Days!
Getting artsy is easy and fun in Tillsonburg too. Located inside two historic train stations, The Tillsonburg Station Arts Centre is home to two in-house galleries showcasing local and national artists as well as a ton of programming. Try your hand at everything from pottery to quilting to succulent workshops. You'll love exploring their in house gift shop too!
Finally, for those out to make a summer splash, Lake Lisgar Waterpark is the perfect spot to spend a sunny afternoon. Laze on the grass enjoying a delicious icy treat from the tuck shop as wee ones splash around and of course, don't forget to check out their giant inflatables and sprays! It's the perfect summer adventure.
So if you love to shop, eat and play then Tillsonburg is the spot for you!
Want to stay the night? Check out Seven Gables, Howard Johnson, or The Mill right in town.