Oxford County: The Ultimate Stop for a Couples Getaway
Hello, five o'clock and hello weekend! It's time to hit those back roads and spend an amazing weekend with your S.O. in Oxford County. Get ready for a weekend of romance, outdoor adventure, pampering and tasty food.
Discover a Delightful Getaway for You and Your Sweetie
Here's our Friday-Sunday plan for you.
Friday: Dinner & a Hotel
Where: Charles Dickens Pub: 505 Dundas St. Woodstock, ON. (View Map) followed by a stay at The Elm Hurst Inn, 415 Harris St. Ingersoll, ON. (View Map)
Drive time: These two stops are approximately 15 minutes apart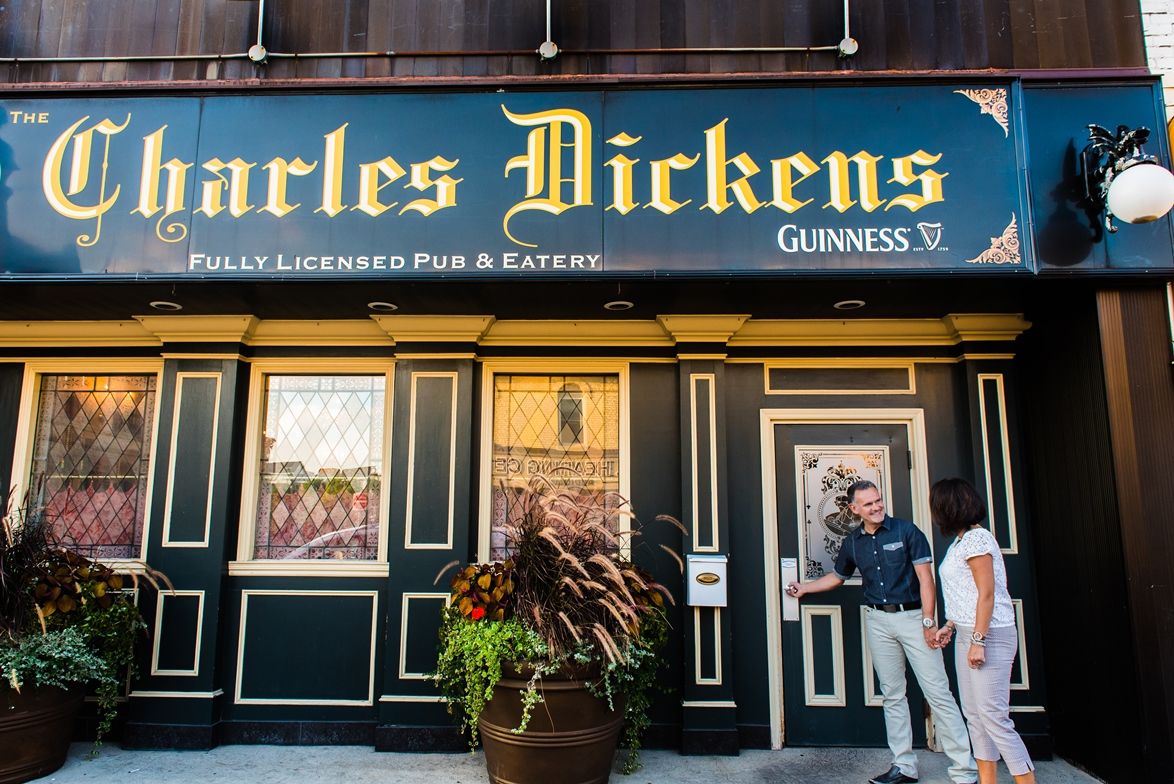 Shake off the work week with a scenic drive to southwestern Ontario, stopping at Charles Dickens Pub in Woodstock. Enjoy a selection of cold beers on tap and a pub menu that will make you drool.
This pub is known for traditional British pub fare and unique menu items featuring local ingredients. Try the famous fish and chips, a delicious green salad with Mountainoak Cheese or try an Indian twist on an amazing burger topped with local cheese.
Once you've filled your belly (the way to the heart is through the stomach after all), head to Ingersoll for a luxurious stay at the Elm Hurst Inn.
Saturday: A Full Day of Fun
Stop #1: Go Where the Locals Go
Where: The Woodstock Fairgrounds Farmers Market, 875 Nellis St. Woodstock, ON. (View Map)
This stop is approximately 15 mins from the Elm Hurst Inn
Waking up at your leisure on Saturday morning, enjoy a complimentary breakfast at The Elm Hurst Inn before heading out to the Woodstock Fairgrounds Farmers Market.
Here you can pick up some snacks for your afternoon! Select from fresh produce, tasty pies, delicious jams, bread, meat and maybe even some fresh flowers for your sweetheart. This indoor-outdoor market is a great place to pick up your share of ingredients right from Oxford County.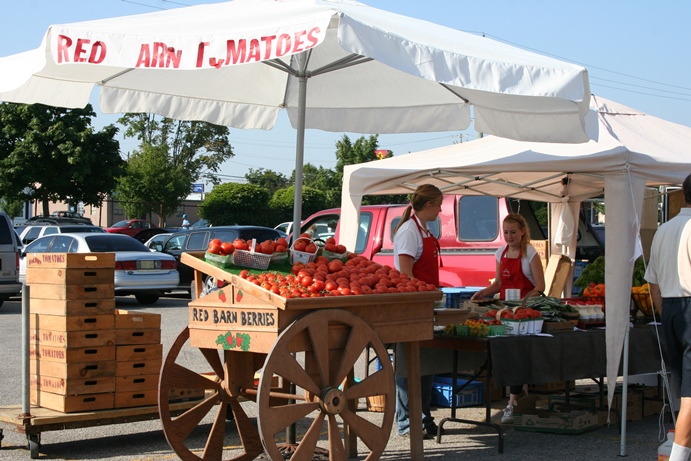 Stop #2: Roasting Lab
Where: Early Bird Coffee, 815 Julianna Dr. Woodstock, ON (View Map)
From here it's time to head to a wonderful culinary experience. In Woodstock, join the roaster at Early Bird Coffee to learn about coffee beans and sample a variety before you roast some together to bring home.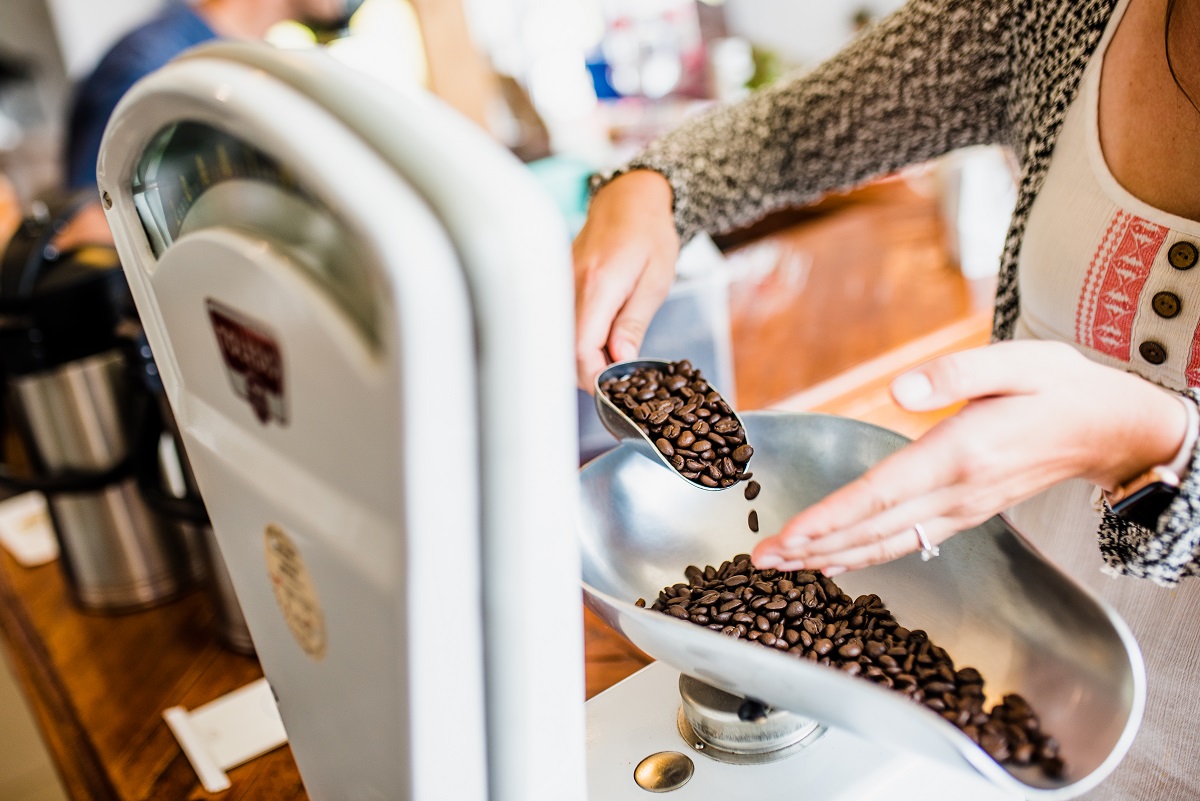 Stop #3: The Elm Hurst Inn
The Elm Hurst Inn is approximately 11 mins from Early Bird Coffee
After this, it's all relaxation. Head to the Elm Hurst Inn in Ingersoll and get freshened up before heading out on the town. The Elm Hurst Inn is the perfect spot to enjoy a delicious meal in the mansion restaurant or out on the patio if the weather is nice. Stroll the grounds and take in the fresh evening air.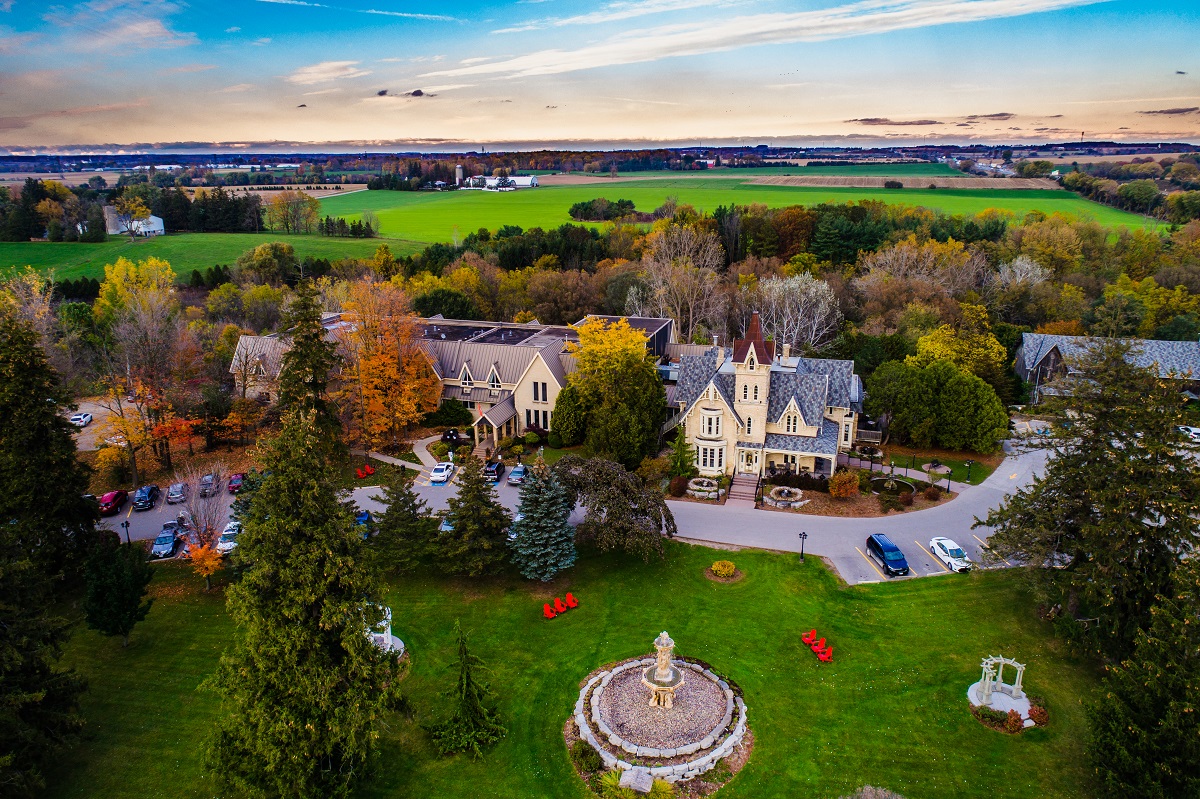 Sunday
On Sunday morning you can enjoy a lavish brunch that is the Elm Hurst Inn's specialty. Savour warm Belgian waffles drizzled in Jakeman's maple syrup, sip complimentary champagne and orange juice and taste a selection of local and international cheeses among many other treats.
Keep the pampered luxuries going by heading down to Elm Hurst's beautiful spa. This full-service spa offers everything from the standard manicure and pedicure treatments to body treatments, facial therapy and even one on one yoga classes. Spending the day here is a great way to make sure your return to work on Monday is a relaxed one.
Want more trip inspiration and ideas? Check out our Oxford Insider newsletter.