A Day Trip Through Ostrander: 4 stops to discover
Rural Ontario is a truly spectacular site to behold, so it only makes sense that one of our favourite things to do is enjoy an adventure on our back roads. This itinerary brings you through the heart of Southwest Oxford to four stops under five minutes apart from one another. Drive from one to the other for a wonderful rural day of food, farm and creativity. Don't have time to read right now? No worries. Download our PDF and print it off for later.
1. The Skyway Cafe
Where: 244411 Airport Rd, Tillsonburg, ON (View Map)
Open: 8am-2pm daily
Drive Time to Next Stop: 2 mins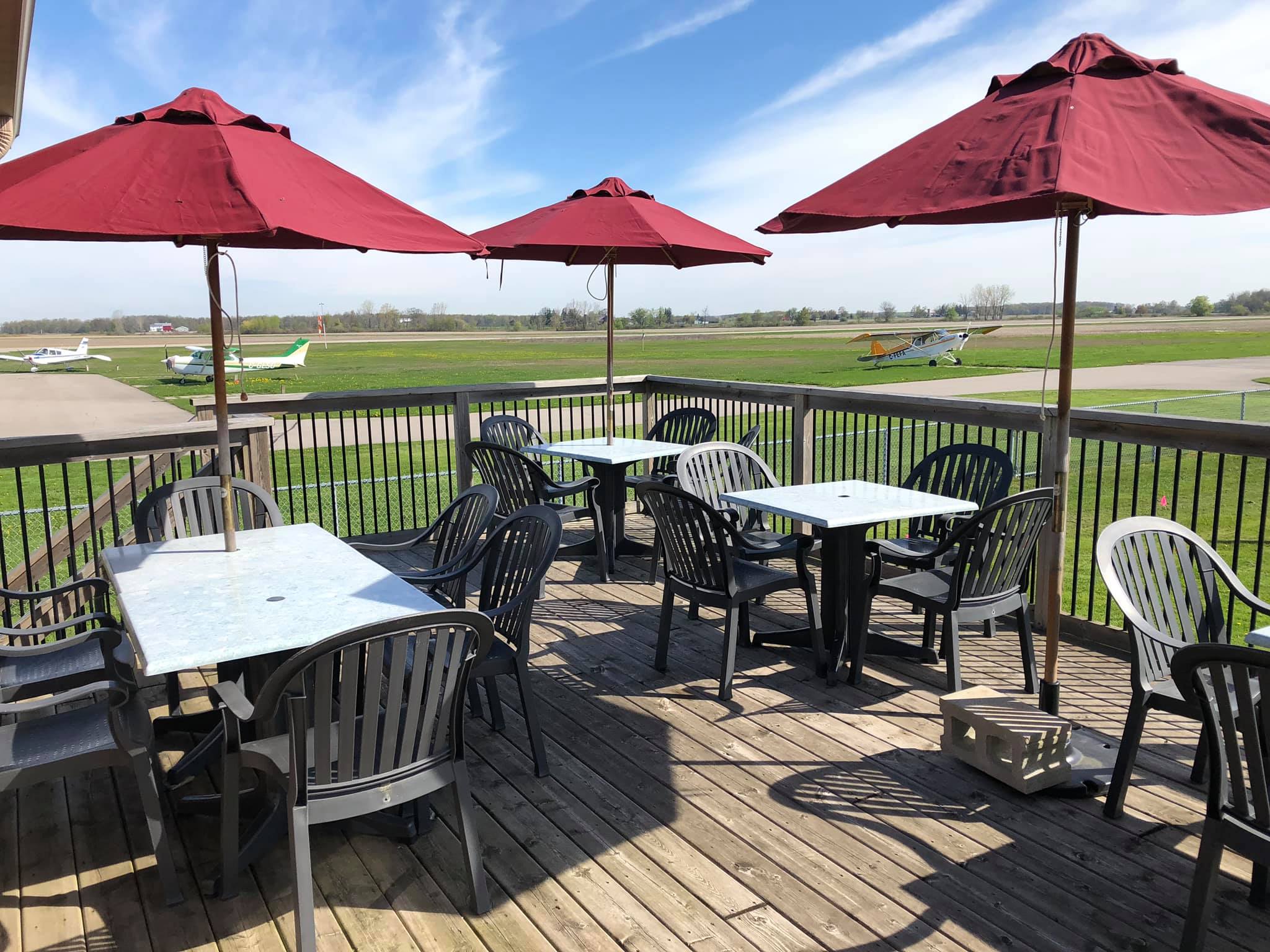 Enjoy your morning eggs or your lunch with a view of airplanes hitting the sky! The Skyway Cafe in Tillsonburg is located right inside the Tillsonburg Municipal Airport and has a great view of the runway. Sit inside where a full wall of viewing windows lets you watch the action or on warmer days, grab a seat out on their sun-soaked deck and eat those eggs el fresco. You'll see everything from small private planes to commercial planes and the famous Harvard aircraft- a WWII training aircraft painted bright yellow so other pilots could see the newbies coming. If you're visiting on a Tuesday or Saturday, consider popping in next door to the Candian Harvard Aircraft Association where you can see a selection of heritage planes and meet some of the people who work hard to restore them!
2. Coyle's Country Store
Where: Corner of Highway 19 and Airport Road, TiIlsonburg, ON. (View Map)
Open: Monday-Thursday, Saturday 9am-5pm; Friday 9am-6pm; Sunday 10am-5pm
Drive Time to Next Stop: 1 min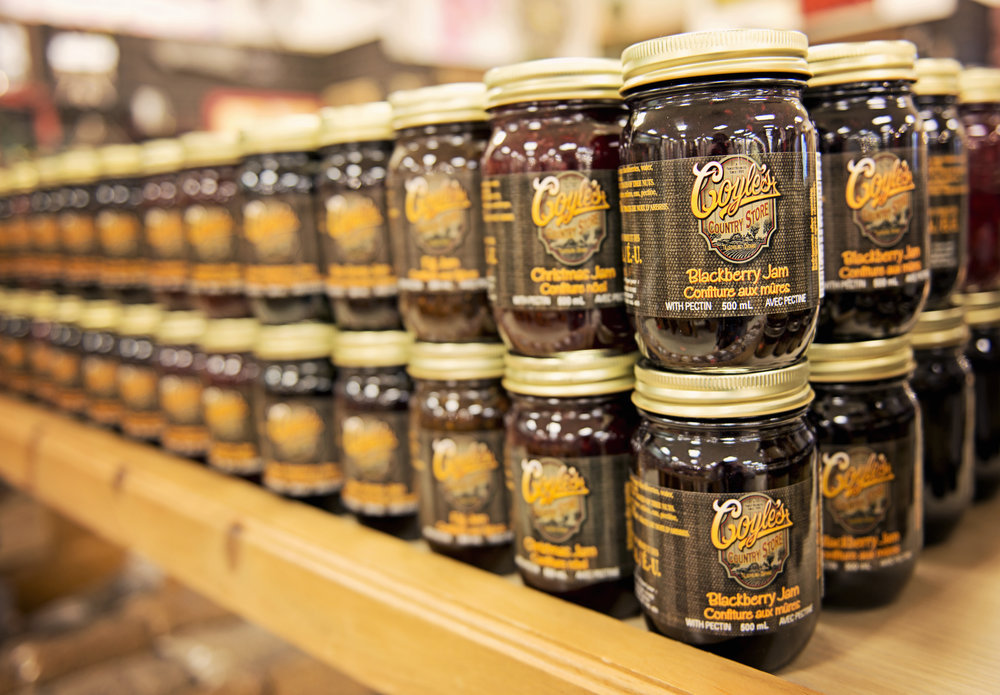 Coyle's Country Store is an iconic stop in Oxford County and has been for years! A baker's dream, this country store is full of confectionary items that will take any recipe from 'yum' to 'WOAH'. Also in house? Freshly made fudge (drool), a great selection of home decor and furniture and enough candy to make any sweet tooth fall in love. Coyle's even has their own line of delicious preserves! Pop in, spend some time wandering the aisles and go home with something new and exciting.
3. Bre's Fresh Market
Where: 224276 Ostrander Rd, Tillsonburg, ON (View Map)
Open: Jun - Oct: Mon - Fri, 9am - 6pm; Sat 9am - 5pm
Drive Time to Next Stop: 2 mins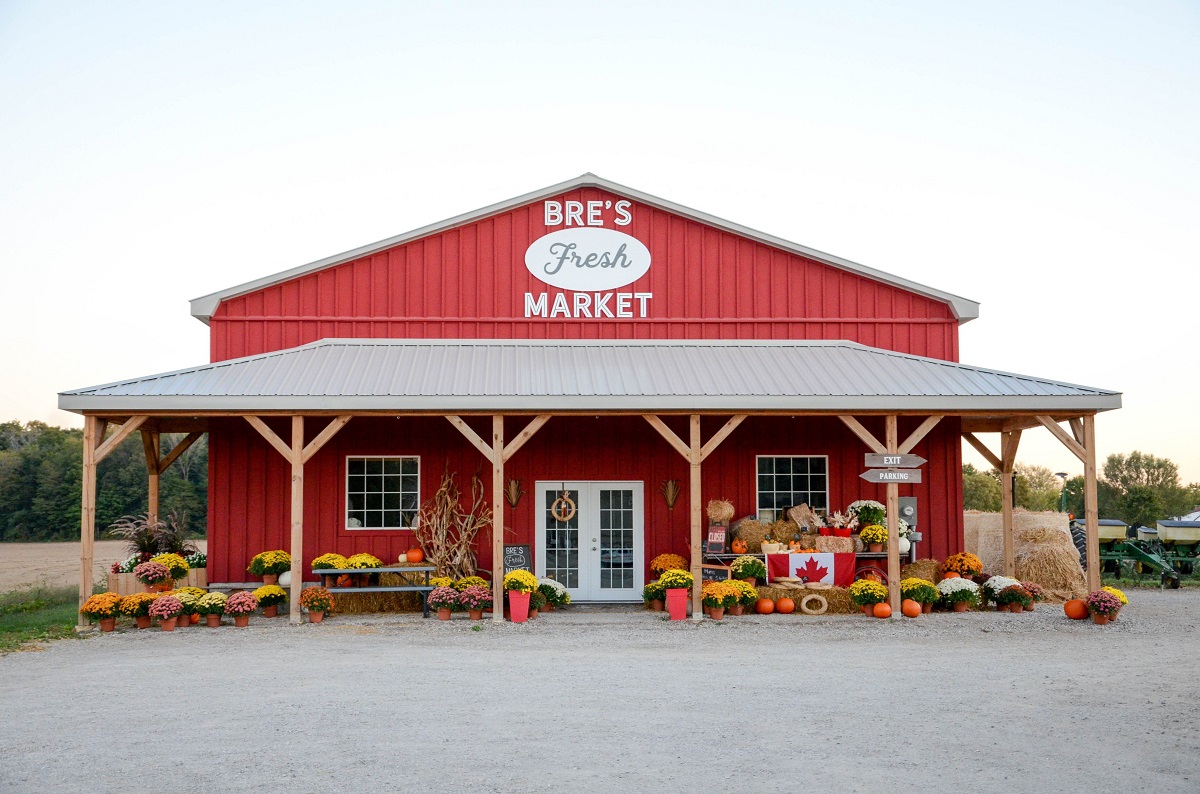 Shop for locally grown fruits and veggies, amazing meats, tasty baked goods, preserves and more at Bre's Fresh Market. Known for their delicious sweet corn, Bre's Fresh Market has all the local versions of your foodie favs. Pop into their new market building and you'll see a big chalkboard noting what farms and bakeries all their products come from (including their own farm)! If you have kids along, check out the goat pen beside the market, feed the goats or just hangout and enjoy the season's tastiest goodies at a picnic table. Let the kids climb like the goats on the new, kid tested and approved, play set.
4. Makkink's Flower Farm
Where: 164604 Kellett Rd, Tillsonburg, ON (View Map)
Open: June-Thanksgiving, Wednesday-Saturday, 9am-7pm; Pick-Your-Own Flowers July-end of September, Wednesday-Saturday 9am-7pm
Also at Tillsonburg Farmers' Market every Saturday morning 8am - 12 noon; August - Thanksgiving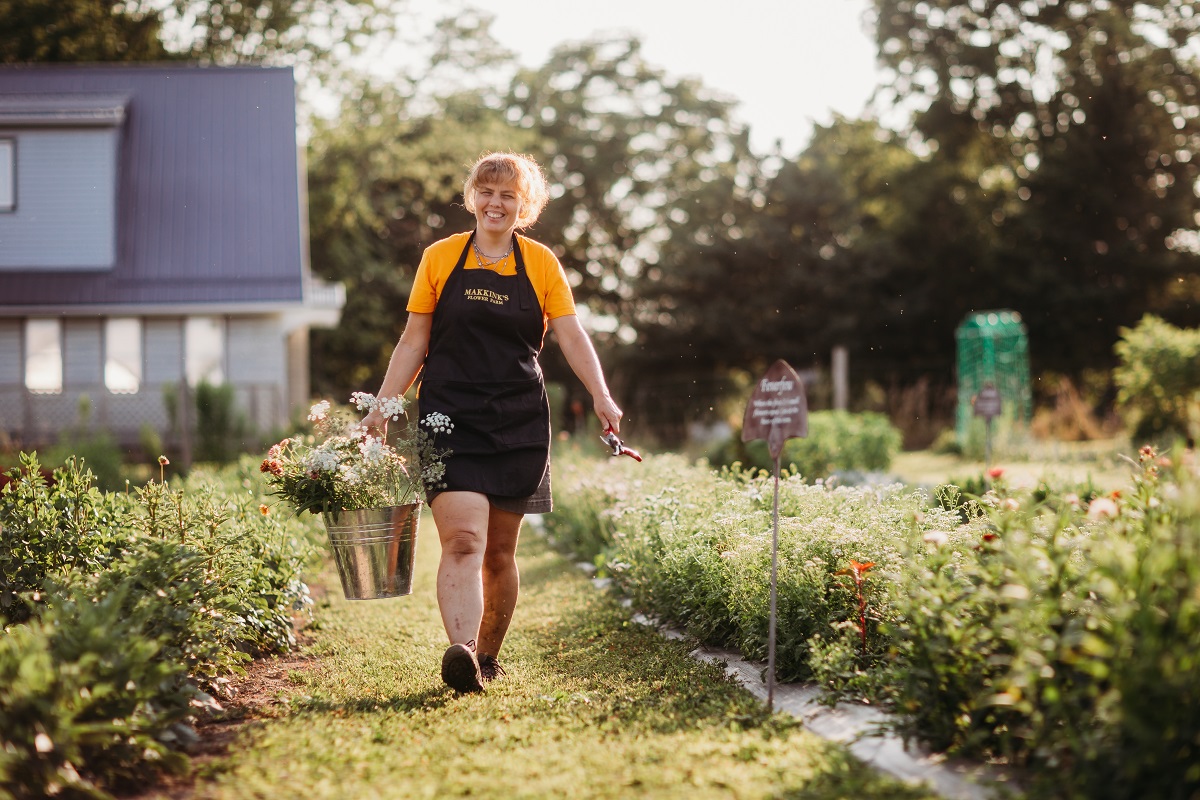 Step into the peacefulness of Makkink's Flower Farm where you can head out into the field and cut a bouquet by hand to bring home! Only a few minutes away by car, Makkink's can also be accessed by bike or foot off of The Great Trail (aka The Trans-Canada Trail) which has been newly-extended. Spend some time in the garden or select a pre-made bouquet, arrangement or succulent planter from their adorable on-farm shop. If you do plan to cut-your-own, be sure to book in advance.
Want more awesome trip ideas? Sign up for our Oxford Insider newsletter!