Fall Fun Trail
Celebrate the season with the Fall Fun Trail taking place in Tillsonburg 10am-2pm Saturday, September 23rd. The Fall Fun Trail is designed to invite you to explore with family and friends with Fall-themed activities, shopping, and more. Park in Downtown Tillsonburg and take an autumn stroll between each participating location.
Skip ahead:
Suggested Itinerary:
Begin your day at the Tillsonburg Town Centre (View Map)

Head to centre court to meet 'Tilly,' snap a photo, and groove along to live music from Stella Jurgen and the Swing Things. Take part in the Shop & Win event where you receive a ballot when you spend $25 or more at Town Centre Mall stores (excluding Walmart, Canadian Tire, & LCBO). Put the ballot in the box at centre court to win a fall prize pack and enjoy some free fall treats.
Head down Broadway to Trinkets Gift Shoppe (View Map)

This cute gift & fashion boutique features many Canadian Designers, local artisans, décor and fall goodies. Enjoy Trinkets' Fall Open House and enter the in-store draws for a chance to win and 25% off purchases. Take in this beautifully curated shop, decorated for fall.
Turn right on your way out and down Broadway to Betty's Marketplace (View Map).

Betty's Marketplace is an adorable shop featuring over 80 incredible artisans creating gourmet food, body care, fashion, decor, and more. Betty's has a large variety of items to choose for that special gift, or something special created by a local artisan. For the Fall Fun Trail in Tillsonburg, Betty's Marketplace will be hosting a 'Fall In Love with Local Flavours' sampling day from various food makers, all available in shop. Enter to win a Fall Gift Basket of local products from their makers when making a purchase during the event.
Head back up towards the Tillsonburg Town Centre to the Tillsonburg Branch of Oxford County Library (View Map).

'Fall in Love with reading' at the Tillsonburg Branch of the Oxford County Library. Enjoy a fall themed storytime in the Children's section at 10am. Get crafty with some fall crafts for children of all ages. Enjoy the fall decorations during your visit and stop at the photobooth. Grab some books with your library card to get caught up with your favourite author, get lost in a mystery novel, or learn something new!
FAQ
Which locations are participating in the Fall Fun Trail?
There are four locations participating in the Fall Fun Trail:
Where should I park when taking part in the Fall Fun Trail?
Largest parking lot to utilize would be the rear parking lot near Shoppers/Dollar Tree entrance, or the Underground Parking garage (2 hour parking) located off of Ridout St. E. Parking on Broadway street front mall entrance is limited with 2 hour parking permitted anywhere on Broadway (Town Bylaw). You can also park behind the Library with unlimited and 2 hour parking available.
When is the Fall Fun Trail event taking place?
The Fall Fun Trail event will take place on September 23rd, 10am-2pm. This event will take place rain or shine- dress for the weather!
How can I get involved in the Fall Fun Trail event?
The Fall Fun Trail invites you along with your family and friends. There is no registration required. Simply stop along at the participating locations from 10am-2pm September 23rd.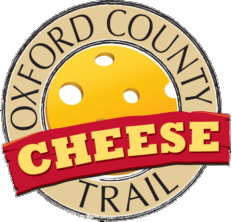 Cheese Trail Offer: