Support Local this Thanksgiving
Discover ways to support local farmers and food producers around your Thanksgiving table this year.
A Local Table this Thanksgiving
Supporting your local farmers, restaurants, bakeries and producers has never been so important. Thanksgiving dinner is a wonderful way to celebrate what's local, what's in season and the height of autumn harvest.
This year, why not plan your dinner with what you can get right from your backyard in Oxford County? We've broken it down for you so that you can be inspired to plan your own local meal.
Looking for something specific? Skip ahead:
Get Your Veggies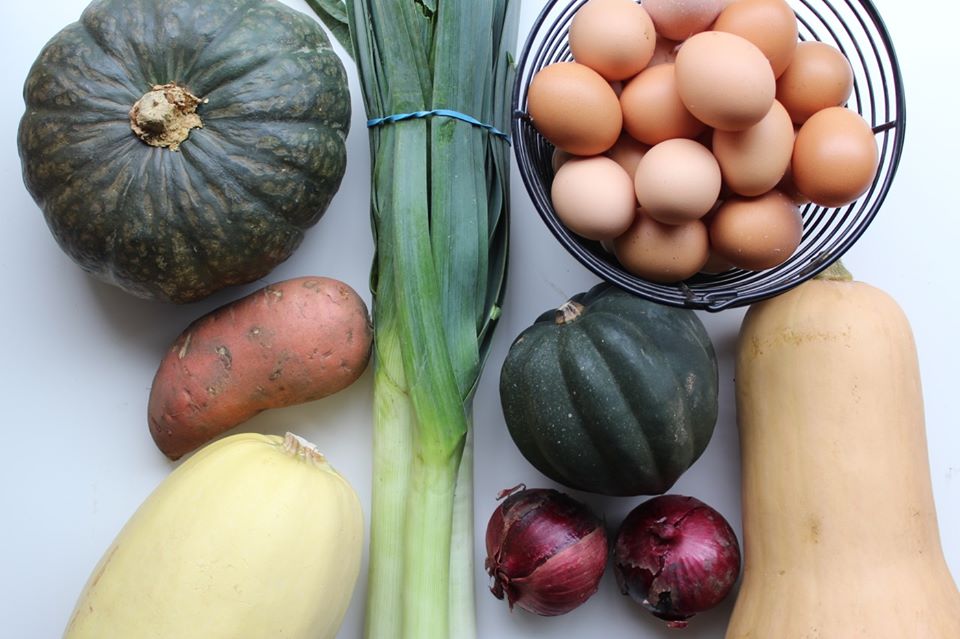 While many of the summer fruits have gone out of season now, October is an amazing time of year for veggies to shine. Your plates are bound to stand out when you pick up some of the season's superstars: beans, beets, carrots, broccoli, onions, squash, pumpkins and more have arrived to fill your table and are all available along our backroads at the local farm stands and markets.
Whether you want to create a green bean casserole or mashed sweet potato, you can find the ingredients right in Oxford. Check out our markets and farmers to find a spot near you and use this chart to figure out what's in season.
Want to really make a splash? You can pick your own veggies at Thames River Melons (as well as pick up freshly-made baked goods likes pies and focaccia bread) or pick-your-own pumpkins at Snyders Family Farm or Thames River Melons.
Don't worry though fruit lovers- some late-season fruits still remain including fall raspberries and strawberries and of course, apples. Grab apples for those freshly-baked apple pies and crumbles at Binnedyk Orchards or Bickles Orchard Park Farms. Not a baker? No worries. Just skip ahead to our dessert section.
Add a Little Meat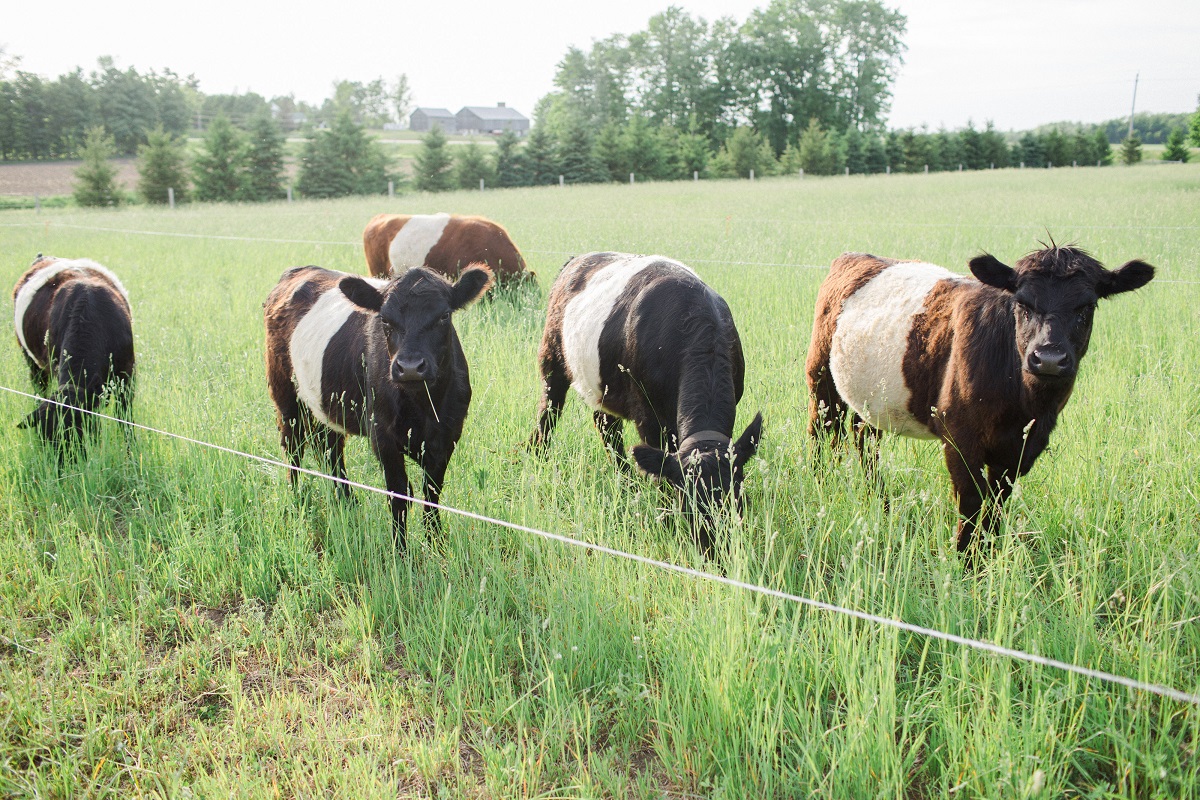 Photo by Carolyn Bentum Photography
Sure, you could pick up another turkey this year or you could support a local farmer by doing something a little different.
Beef lovers can pick up some steaks or tenderloin from Alstein Farms, Y U Ranch, Eschol Farms or Heleniak Meats (also known as Norpac).
Want to stick with poultry? The Seaton Ranch and Orange Door Acres both specialize in artisanal chicken that is the perfect addition to any table.
If pork is more your thing, that's no worries either! Visit Taylor Heritage Hogs to pick up some and pair it up with some of the season's best apples. You can pre-order your hams now!
If you want to try something super new, Buffalo Ben Bisons specializes in bison meat. Drive to the farm store (call ahead or go on a Thursday) to grab your steaks.
Want to shop a variety of different kinds of meats? Check out JTK Farms, Perry's Corners Farms or Greener Pastures Eco Farms.
Get Your Sweet Tooth On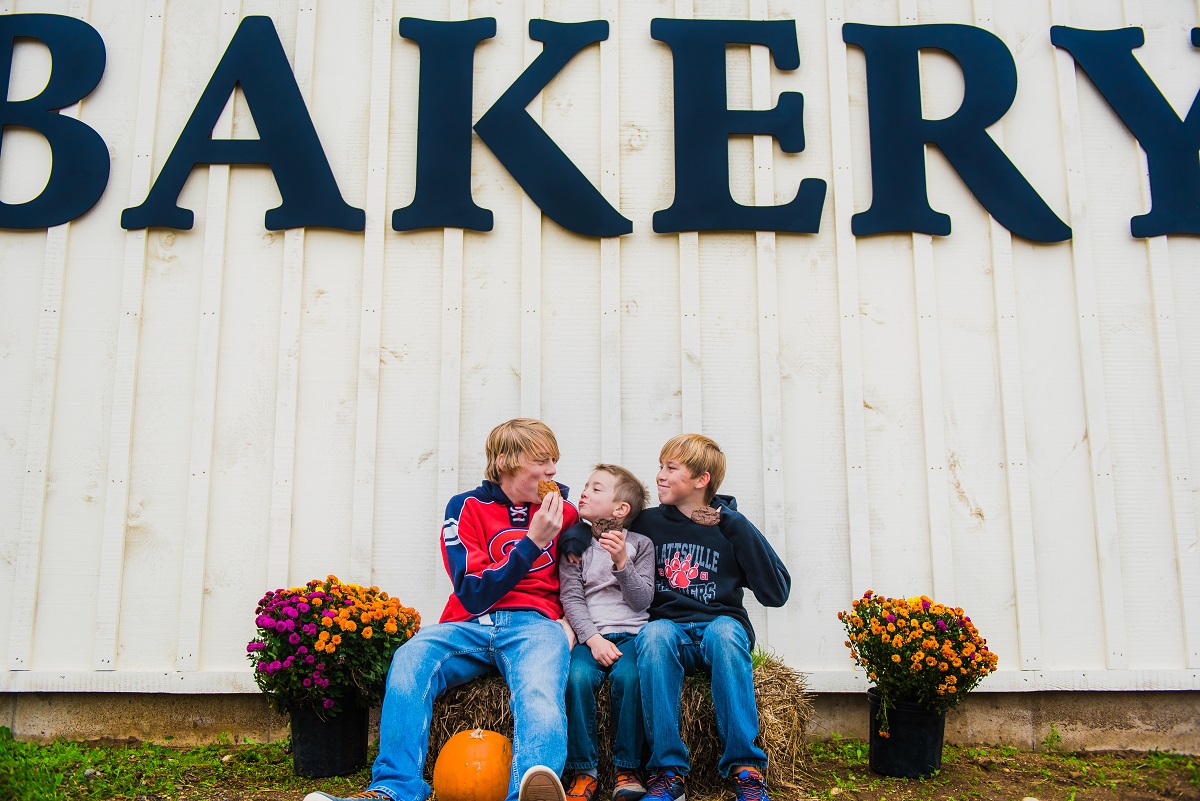 Finally, what is dinner without dessert? You could create something delicious with local pumpkins or apples but if that isn't your thing, why not skip a step? Check out our local bakeries and artisanal shops that serve up everything from traditional pumpkin and apple pies to pumpkin spice cinnamon rolls or donuts!
Enjoy your Feast
There's never a bad time to support local. If you're hoping to make your Thanksgiving feast as local as possible but are not sure where to find something specific, consider reaching out.