Paddle the Nith River with Grand Experiences
We hit the Nith River in a canoe, enjoyed a cookout lunch on a rocky shore and even took on some rapids on this rarely explored river.
This bucket list paddle is one we're not going to forget anytime soon.
Our Guided Paddling Adventure on the Nith River with Grand Experiences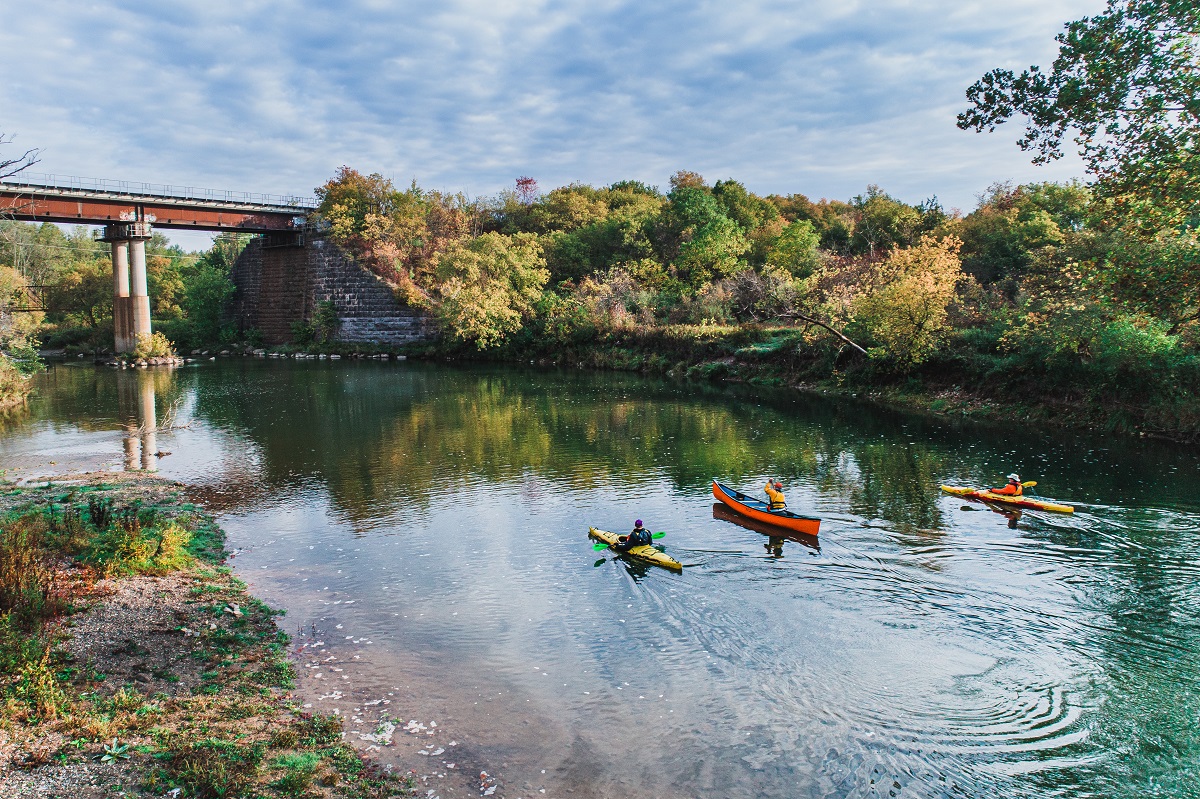 The Nith River is one of Ontario's most interesting paddling routes and yet, it's largely unknown.
Quiet as it rambles through small towns and villages, in the early spring, it comes to life as water levels rise, interesting geographic features reveal themselves and wildlife begins to stir.
We were recently lucky enough to hit the water with Grand Experiences Outdoor Adventure Company and it was an adventure we won't soon forget!
Want to know more? Read on or skip ahead.
You can also watch the video!
Our Early Spring Paddle on the Nith River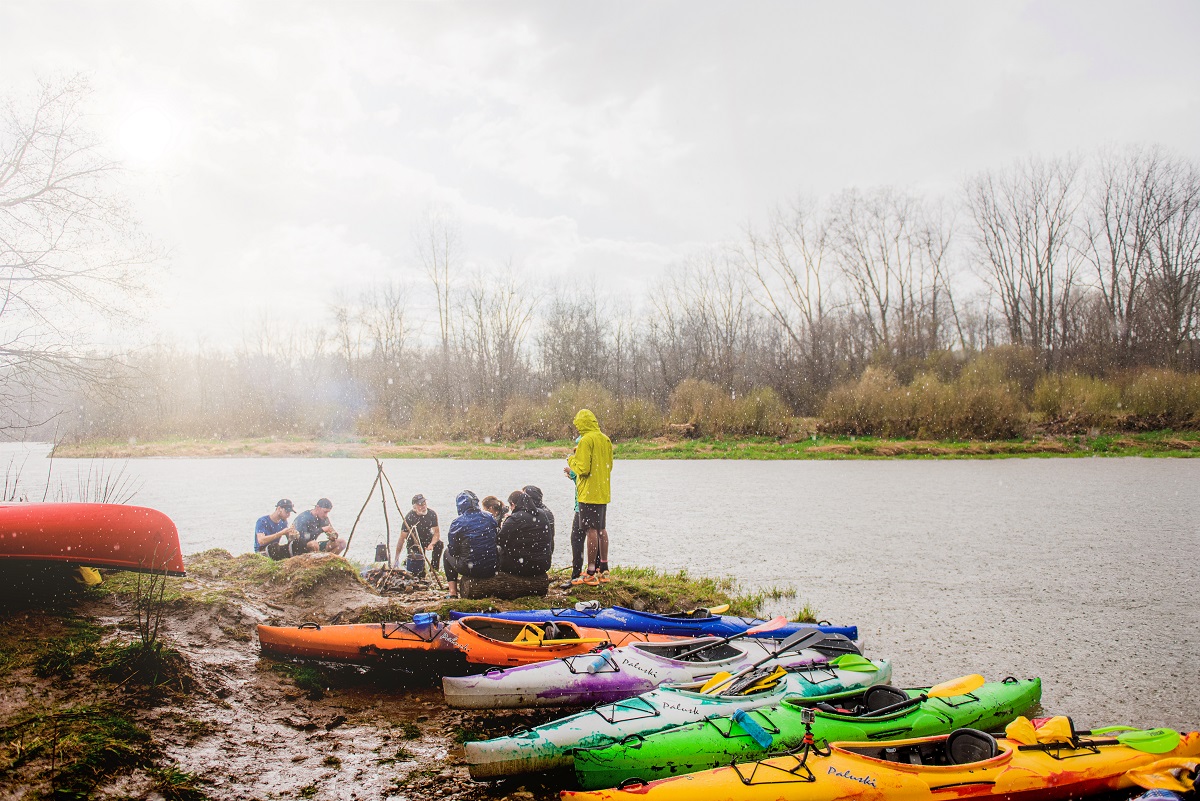 We met up with Jamie from Grand Experiences and his team of guides along the Eastern bank of the Nith River near Canning, Ontario.
For those of you unfamiliar with Canning, don't worry, it's really small and has a population of around 1845 people. It's also where Walter Gretzky is from! We digress.
Launching from here, Jamie and his team came equipped with everything we needed to make our trip down the Nith River a success: wet suits in a variety of sizes, life preservers and even some dry bags to keep our things safe.
They also brought beautiful Prospector canoes made of polyethylene and some awesome-looking, bright-coloured kayaks! You'll choose which you'll be in, in advance. From there, it was time to hit the water!
What we saw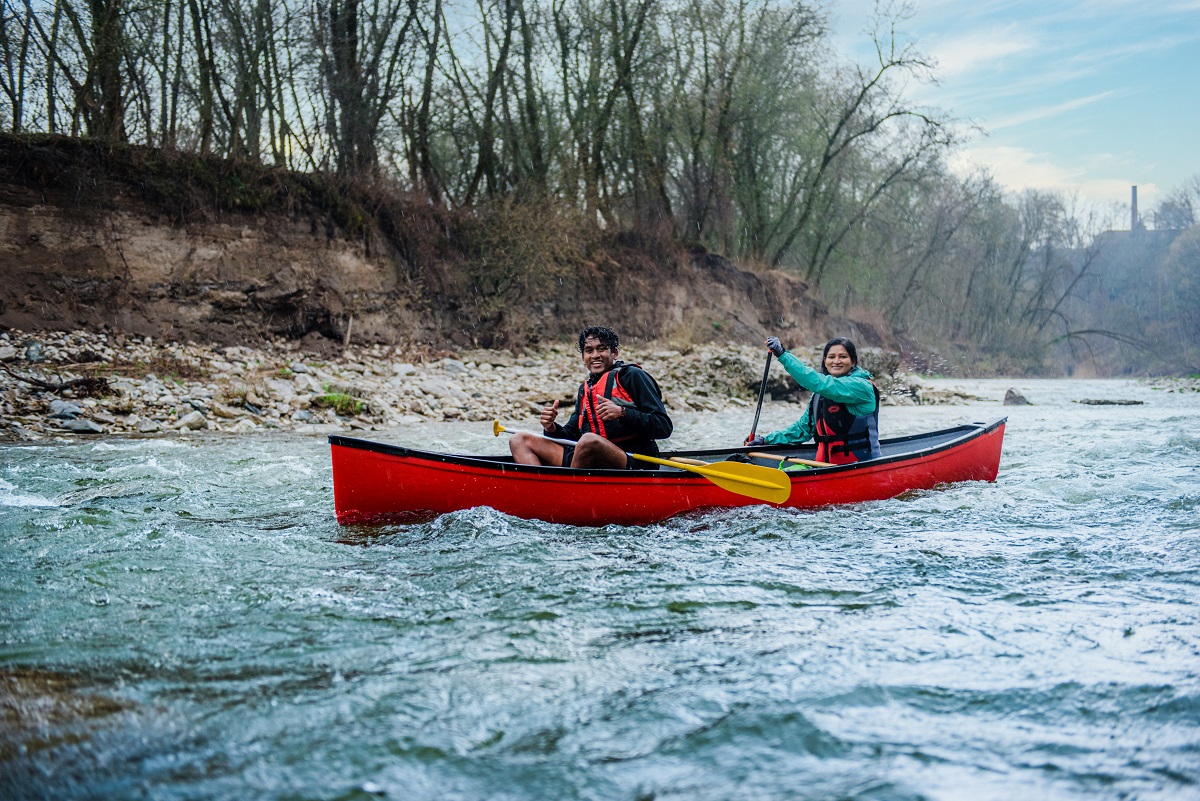 Our trip down the Nith was anything but boring. We couldn't believe we were in Southwestern Ontario. Often outshined by its older sister, The Grand River, The Nith is a tributary that many have never paddled.
During our paddle we saw two white-tailed deer hopping through the fields, big bluffs with interesting stone and soil patterns, shelves of ice that had been pushed up onto the shore and so much more.
And while we certainly didn't go chasing them (thanks for the tip TLC!), we even saw a tiny waterfall of sorts halfway through.
We also saw a slick little plane fly right overhead and land in a nearby farm field.
The Start of the Paddle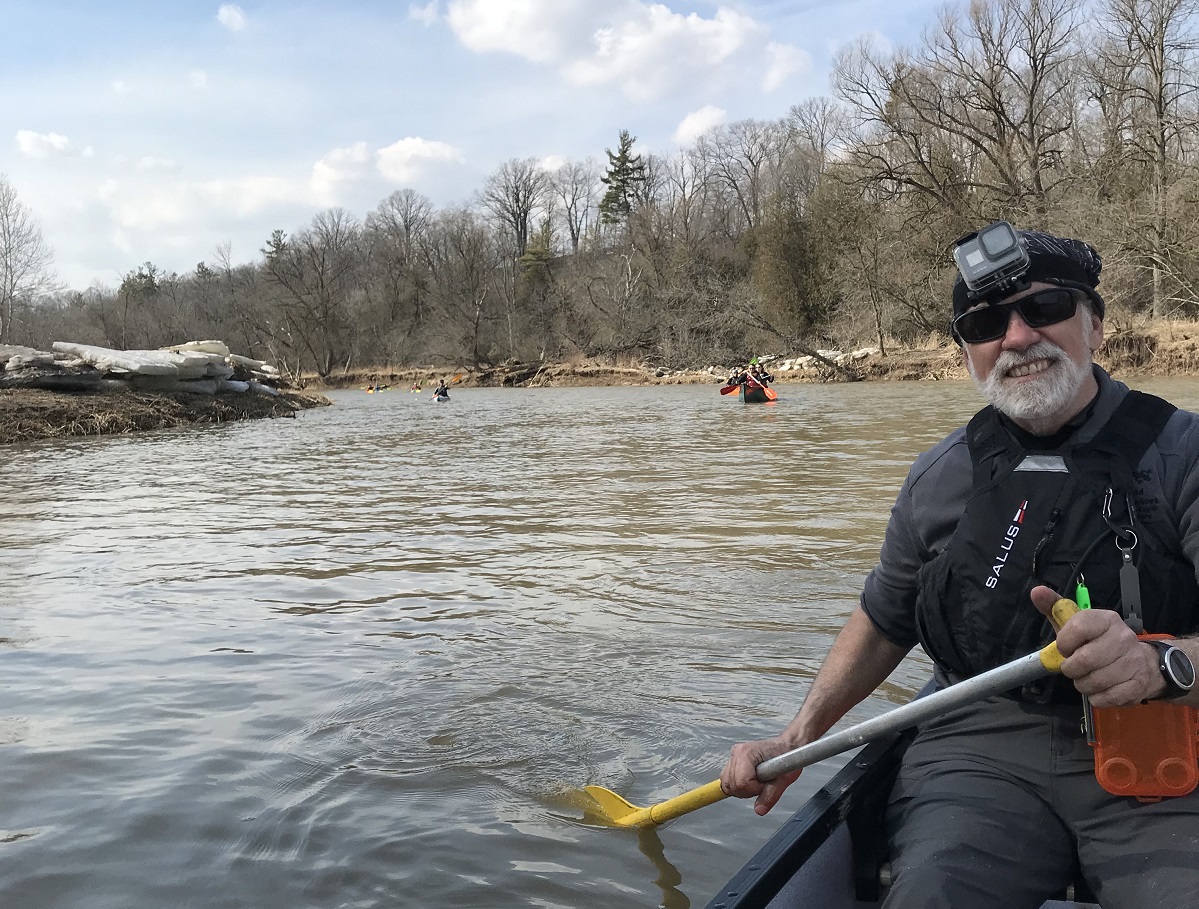 Getting out on the Nith with experienced guides like the ones from Grand Experiences also offered a unique opportunity to experience the fun of paddling in a group while still allowing for one-on-one time to hear exciting stories from the Nith's past and folklore too.
The river starts fairly easily under a big iron bridge at the launch point with the odd swell of rapids that are easy enough to paddle around but great practice for later in the trip.
We paddled together as a group, sharing laughs, tips and the odd bump to admire the scenery.
There were a few tips (the river was really running that day!) but nothing serious. In 25 years of business, Grand Experiences has never had a serious accident. Their proven track record makes them the people you want to be out on the river with.
A Maple Chili Cookout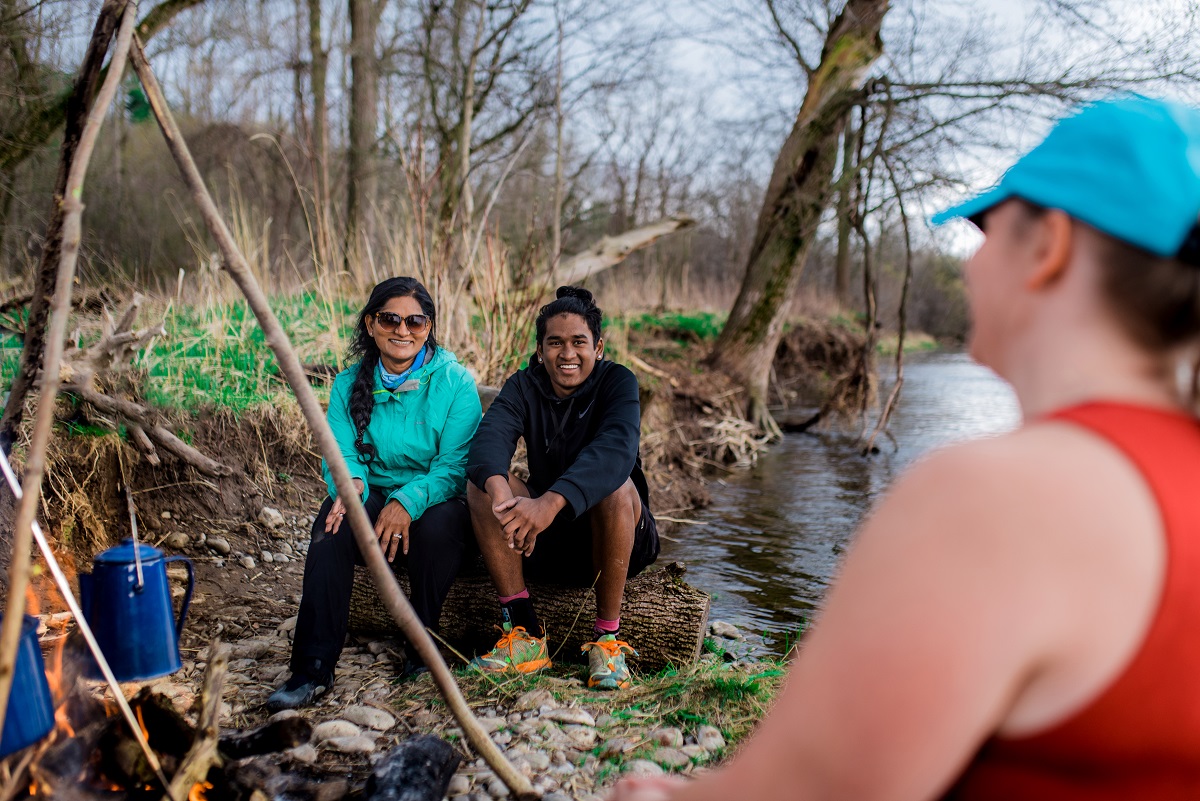 Just past the halfway point, we stopped on a rocky shore to relax and catch up as a group a little. We ate some maple chilli heated up over the fire with fresh buns that really hit the spot and had some friendly competition skipping stones.
If you think you're an expert stone skipper we highly recommend challenging one of the guides. You may be mistaken.
Before heading out again, we snapped some pics as a group, popped our gear back in the dry bags and headed back onto the river.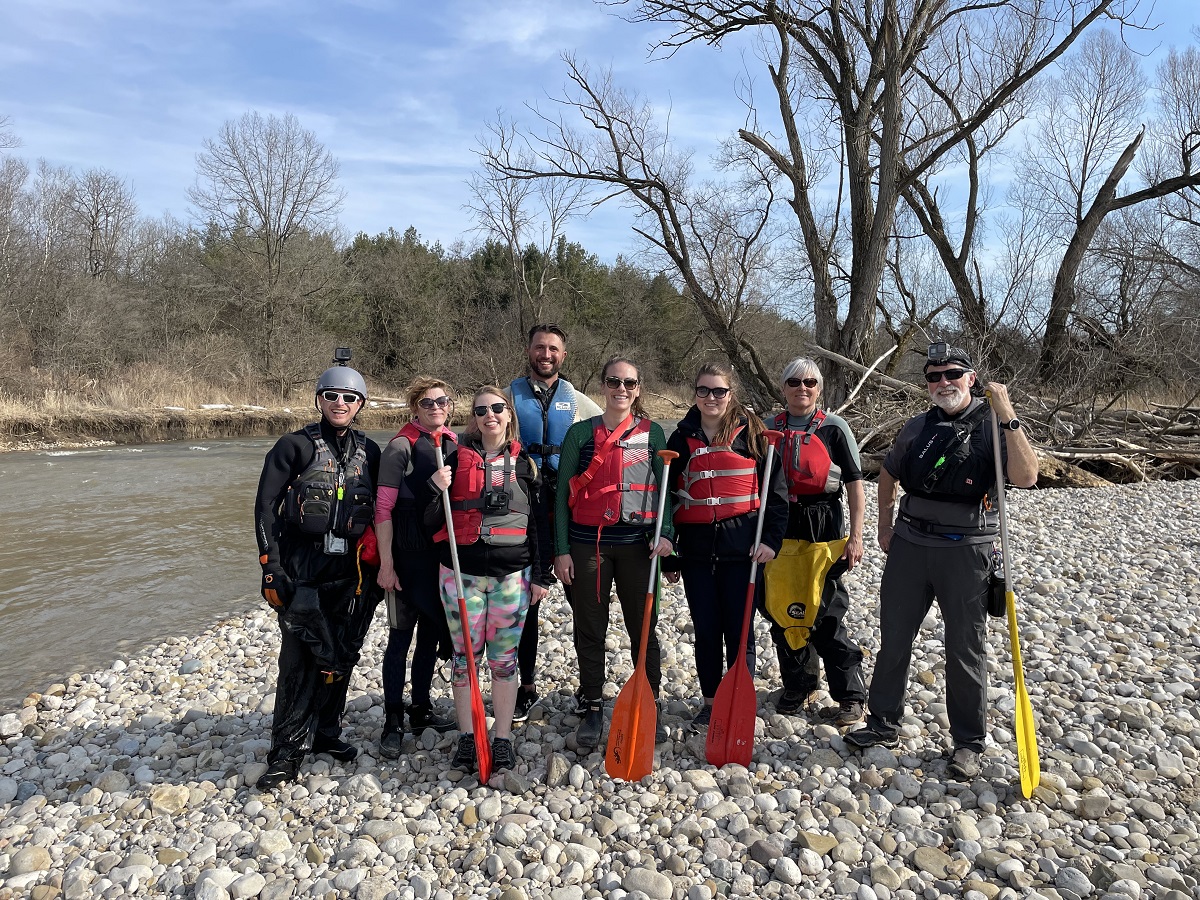 Time for Rapids
From here, the paddling trip got a little more exciting and challenging. Taking what we had gained so far in our paddling, it was time to hit the rapids!
Yes, you read that correctly: rapids in Southwestern, Ontario.
The Nith River is home to three main sets of rapids: 2 straight and one that goes around a big ol' curve. Getting ready to go, we watched a few guides go through in kayaks before heading through in our two-man canoes.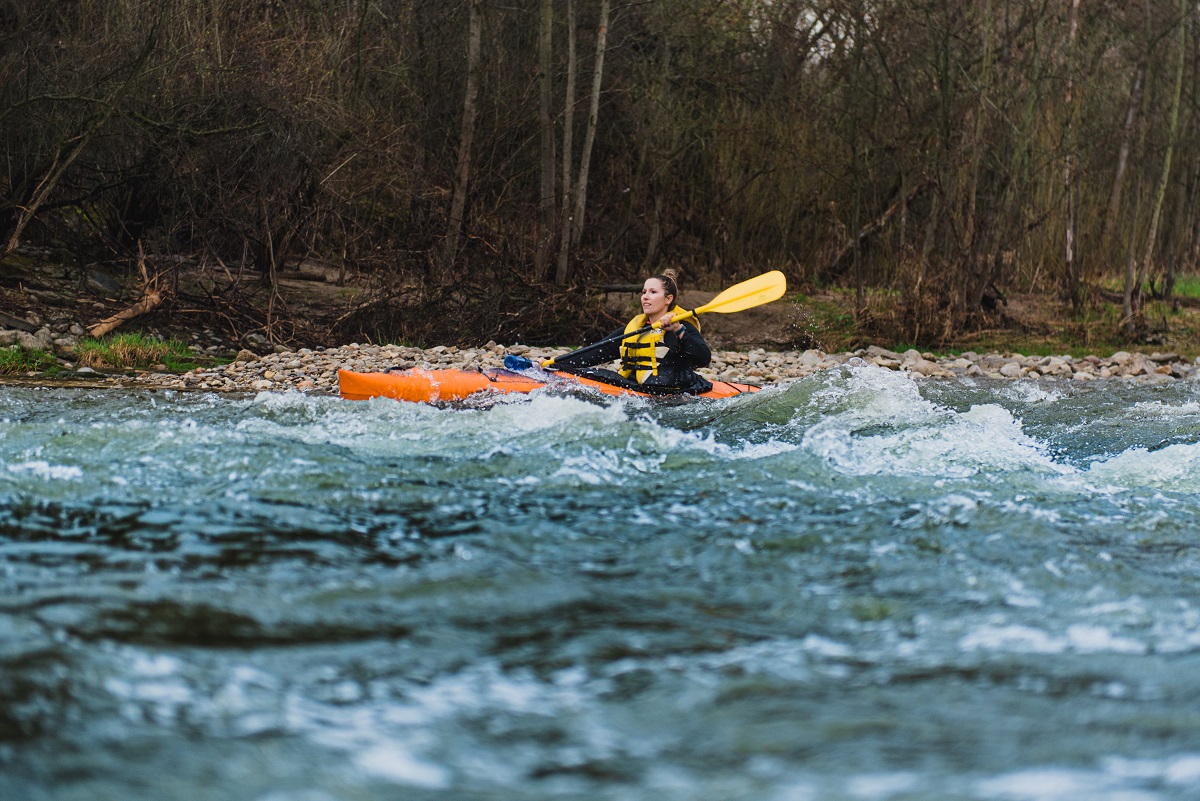 Well, butter my biscuit! The rapids were a BLAST. We hopped onto our knees, got a little bit of air (even in a canoe) and went for it. The first one was fun, the second one was really fun. The curve creates an odd pull with your canoe and we took on some water.
Think you want to get some serious air? Book yourself into a white water rafting tour!
Pulling over to the shore, we dumped our canoe and set out for the final rapid. Just like that, Jamie our guide was leaning forward in the back of the canoe and outstretching for a fist bump: "Congrats! You've officially paddled the Nith."
With Queen's We Are the Champions ringing out in our heads, we pulled over to the shore and hopped in the shuttle back to our cars with tired muscles and full hearts.
What You Should Know
Aside from this trip being super fun, we thought we should give you a little insider scoop on what you need to know for this trip.
Let's start with a few safety items.
There is a chance you could tip your canoe and kayak on this trip (No shame! We sure did but like Kanye says, "That, that don't kill me, can only make me stronger"). You'll be in a life preserver and if you choose, a wet suit, so all should be good but there are some strong rapids so if you're not a swimmer, you may want to consider a more easy-going paddle.
The nice thing is, there are guides trained in swift water rescue so we felt quite safe.
Next, let's talk about the river. The Nith River can change quickly based on rain conditions, weather, etc. If you're looking for a great paddle with lots of rapids, spring is your time to shine but in some years, late fall can also offer rapids.
It's best to check with the folks at Grand Rapids who always have their fingers on the pulse. While the Lower Nith can only be paddled for a short season, the Upper Nith offers a much longer season with fewer rapids.
As we said, the folks at Grand Experiences do have dry bags for guests which is great. That being said, we still recommend packing as lightly as possible.
If somebody can drop you off and pick you up at the launch point so you don't need anything, that's even better! No worries if you take a few things like we did…and if one of those things happens to be a GoPro, we don't think you'll regret it.
Ahead of your trip, you'll also get a list of what to wear. These include things like quick-dry material, old sneakers or waterproof shoes and light, non-cotton clothing which gets heavy in the water.
That being said, if you're opting for a wet suit, that's not really an issue.
Once you've read and accounted for this, you're all set. Grand Experiences will take care of the rest.
Quieter Paddles
Not ready to hit the rapids just yet? Grand Experiences offers a variety of quieter paddle options that are still scenic and unique.
Grand Experiences offers paddles along The Grand River in Brant County (a designated Canadian heritage river), the Upper Nith, Big Creek and newly, the Otter Creek near Otterville and Tillsonburg.
The paddle along Otter Creek is awesome for those just looking to get out and paddle in a calming environment and launches from Otterville- a wonderful hidden gem of a village in Oxford.
Grand Experiences also offers guided instructional canoe trips for those looking to really up their paddling game.
White Water Rafting & Rapids
Who knew you could white water raft in Southwestern Ontario? When the conditions are right, it turns out the Nith River is pretty ideal!
Running through Brant and Oxford, the Nith showcases milder class 1-3 rapids in the early spring when the water is really flowing. According to the folks at Grand Experiences, they're best experienced about 2 days after a good rainfall.
If this interests you (look at you, you adventurer!), check-in with the folks at Grand Experiences who keep an eye on water levels and know the best time to go.
After all, Niagara Falls isn't the only place to see a little white water!
Other Excursions with Grand Experiences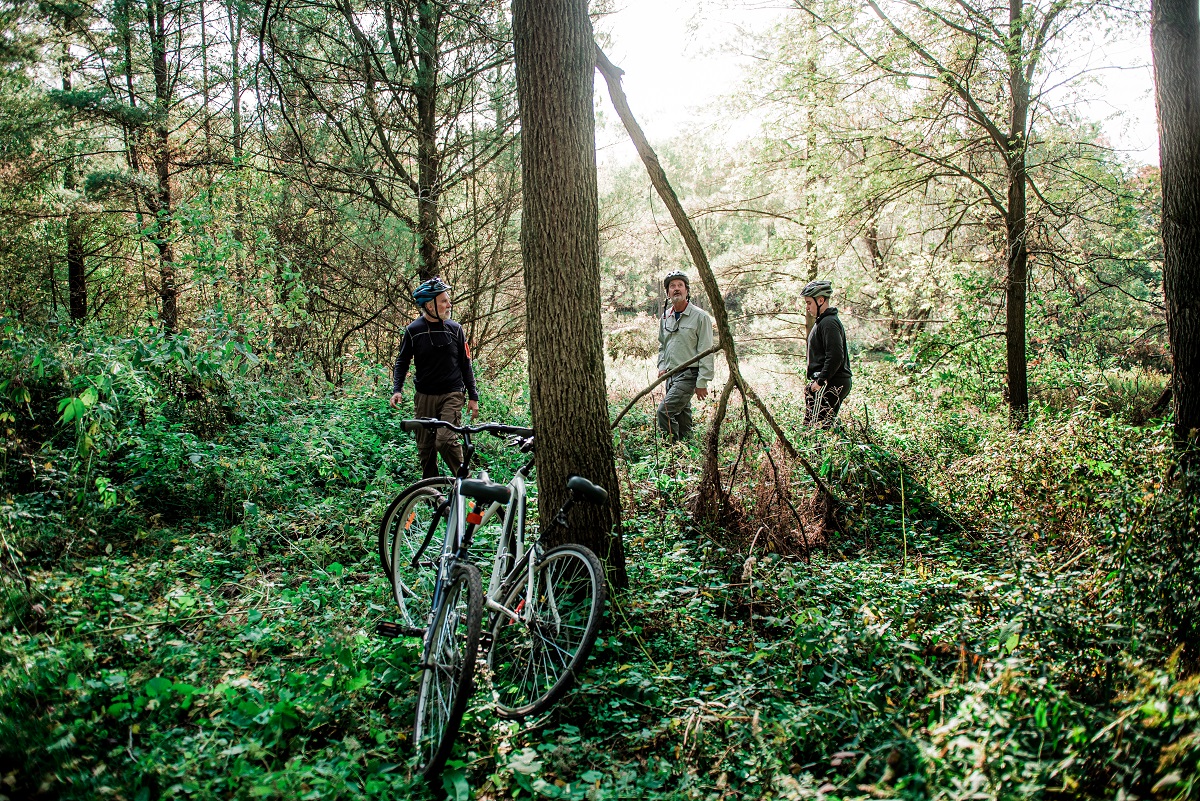 There's a reason why their name is Grand Experiences and not Grand Paddling Experiences. They do so much more!
In addition to paddling, Grand Experiences also offers hiking trips, cycling trips, tubing trips and hybrid trips that offer a bit of paddling and cycling.
With so much natural beauty to explore in Oxford and beyond our borders, Grand Experiences makes seeing it all a definite adventure. Now all you have to do is decide which one you want to do first.
See You on the River
We can't wait to hear about your trip! Be sure to check out Grand Experiences online to sign up for an adventure that suits you.
I'd like to plan something custom for my group. Is that possible?
The folks at Grand Experiences are super flexible!
Contact
them to see how you can work together.
We'd like to make this an overnight. Where can we stay?
No worries! Check out our
accommodations
page for a full list of places to stay in Oxford County.
Do I need to bring my own equipment?
Nope! Whether you're biking or paddling, Grand Experiences will take care of the boats, paddles, bicycles, helmets and more.
Trip Ideas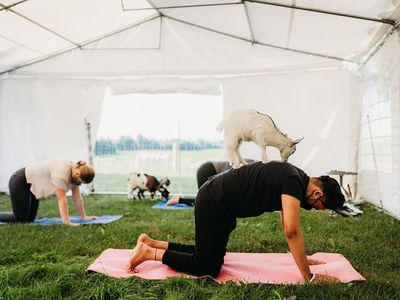 Explore new hidden gems as you discover the best Ontario experiences this summer in Oxford...