7 Hot Spots for Cool Cones in Oxford
On a hot summer day, there's nothing like a cool treat. Scooped on top of a crunchy cone, icecream might just be the perfect food. Read on for seven spots to grab a delicious ice cream this summer in Oxford County.
---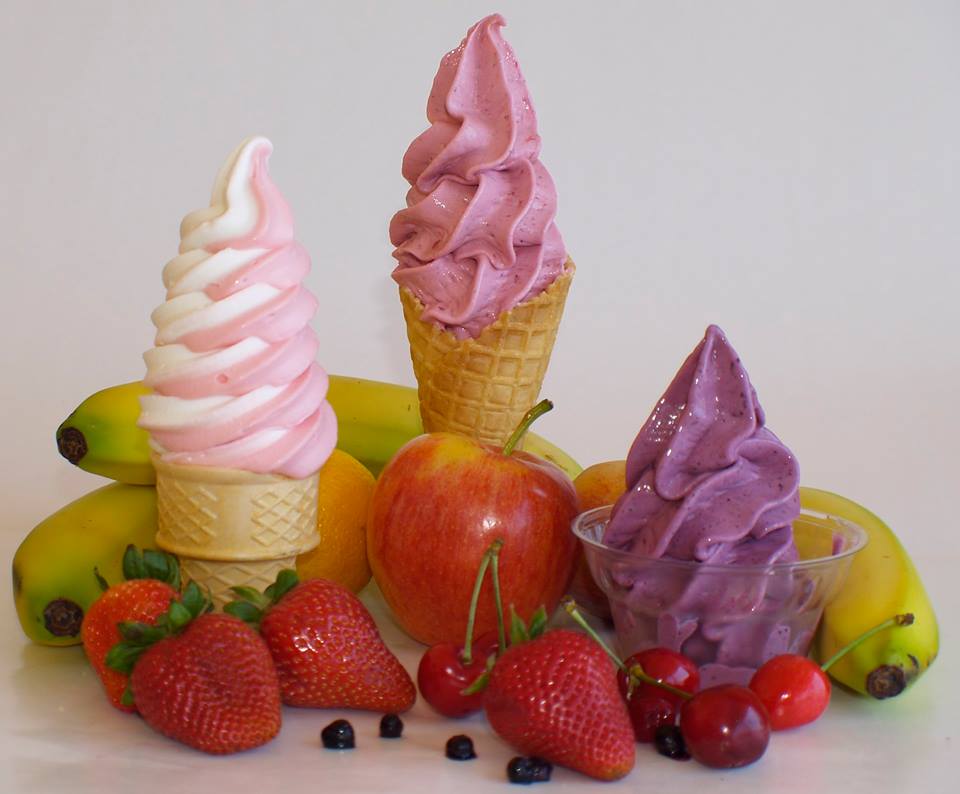 Since the 1970s, Bartley's Dairy Bar has been serving up delicious hard and soft ice cream (never ice milk) at their Woodstock location. People drive from afar to get that summery goodness and the other treats they serve up including iceburgs and sundaes. Even cooler (get it), Bartley's was one of the first places in Canada to serve frozen yogurt in the 70s and continue to dish it out today. They're also known for sourcing only the best ingredients including local Ontario peaches and strawberries and a delicious variety of dip flavours.
---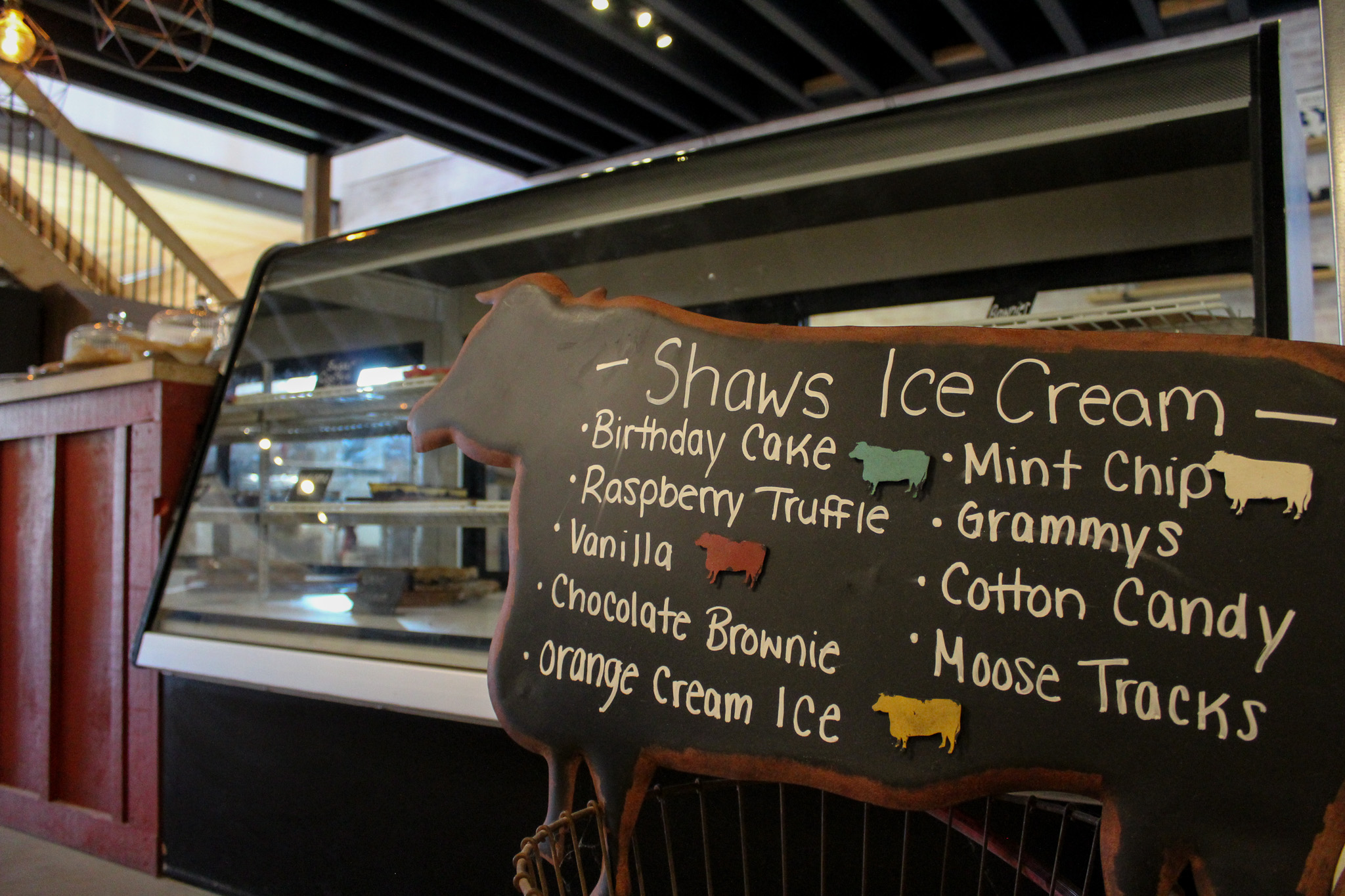 Pull over on your way to Tillsonburg for some Shaw's Ice Cream scoops at Bre's Fresh Market. Take a moment to enjoy on their front porch, taking in the rural setting. Let the little ones run off some of their energy at the playset, pet the goats, and take home some delicious, fresh baked goodies.
---
3. Dad's Ice Cream, Tillsonburg (View Map)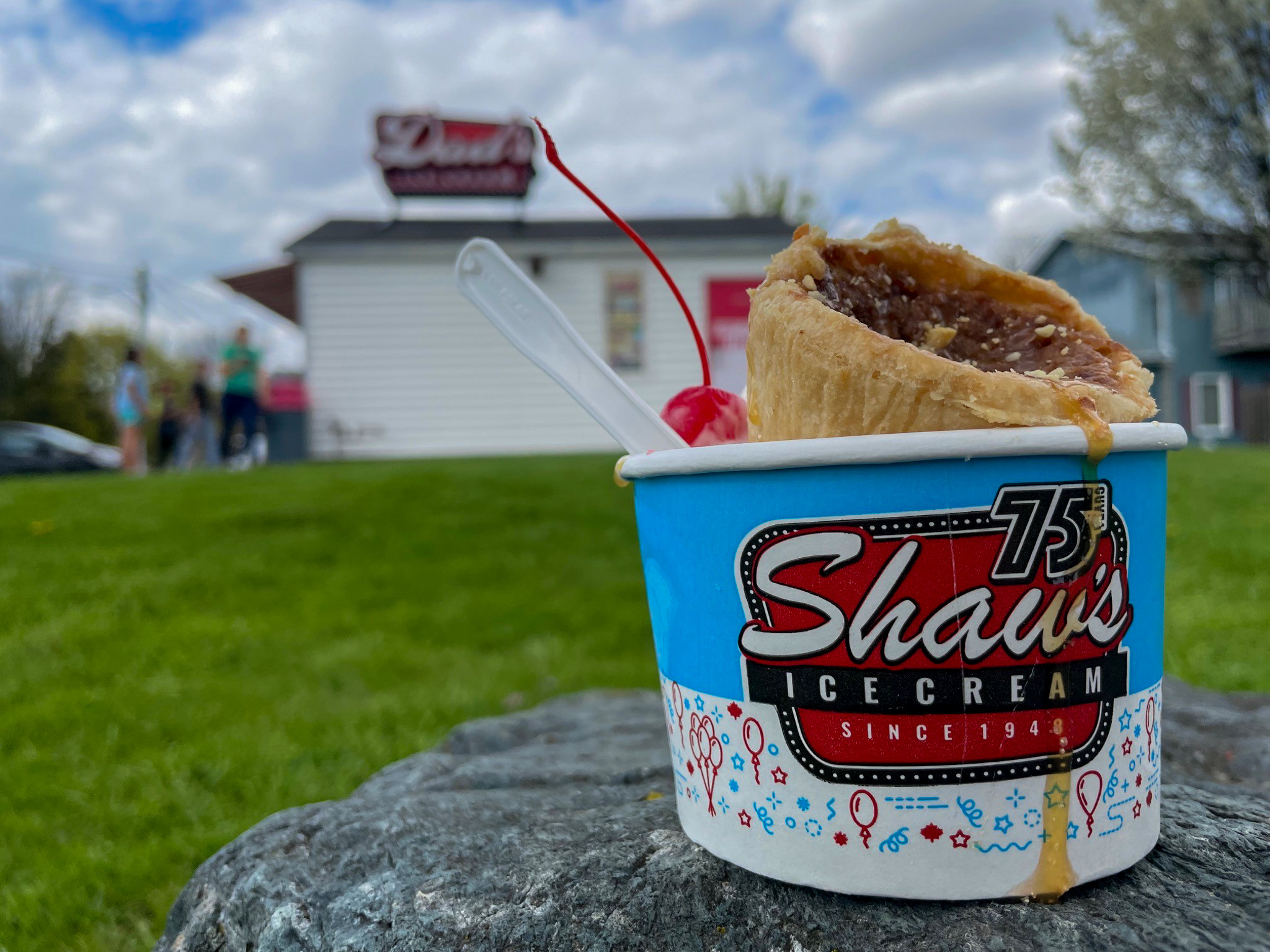 Dad's Ice Cream is the go-to stop in Tillsonburg for a cone post-soccer match or day at the lake. Choose from several flavours of delicious Shaw's Ice Cream and enjoy your cone on a picnic table, large rock or the grassy lawn beside the building. This is what summer tastes like.
---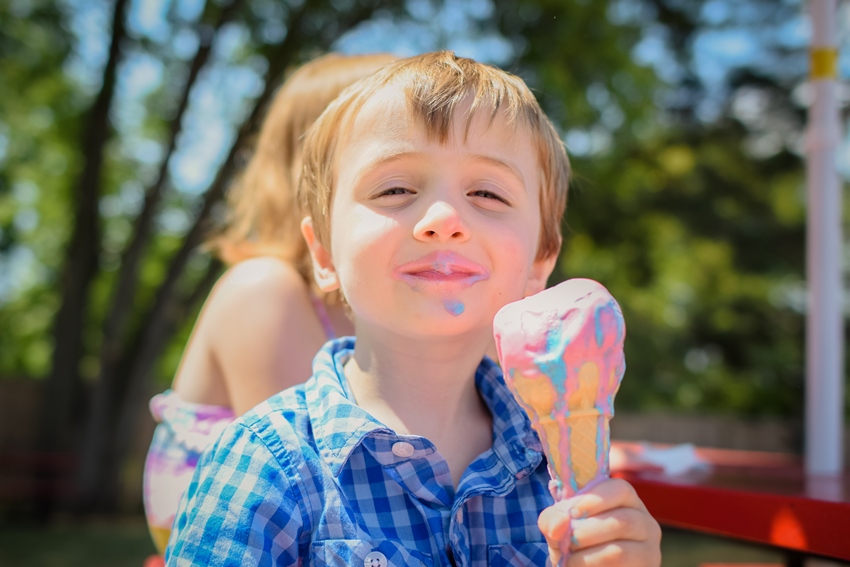 Scooping out the Shaw's Ice Cream on a daily basis, Ritches has become a favourite stop amongst locals and those travelling through. Located in Norwich, they also serve up local beef from Norpac, fresh cut fries using local potatoes and more. Their ice cream is often topped with the season's freshest local ingredients (hello strawberry sundae) and once in awhile they'll create something delicious like fresh cookiwiches.
---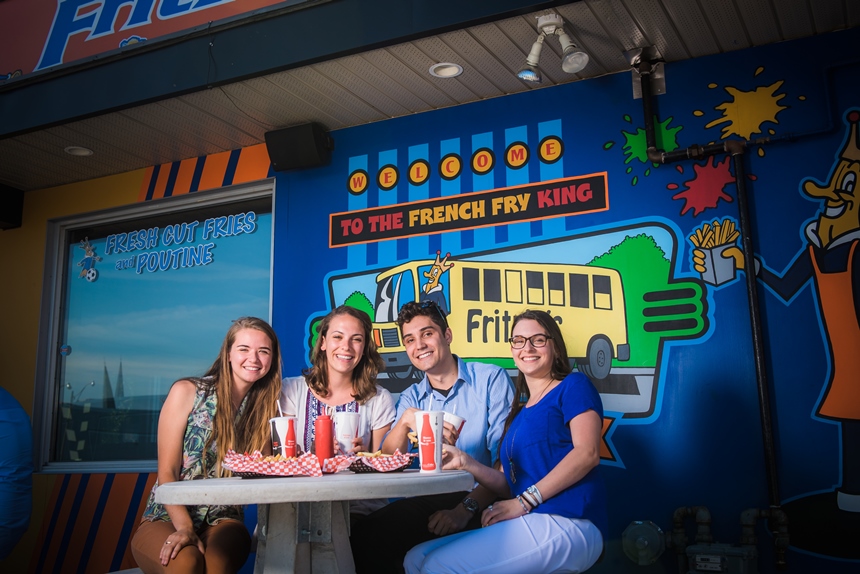 Now with two Woodstock locations, Fritzies was once operated out of a bus! Today, they serve up delicious ice cream. Enjoy it in classic-diner style with a delicious milk shake and get nostalgic for days gone by. You'll love it.
---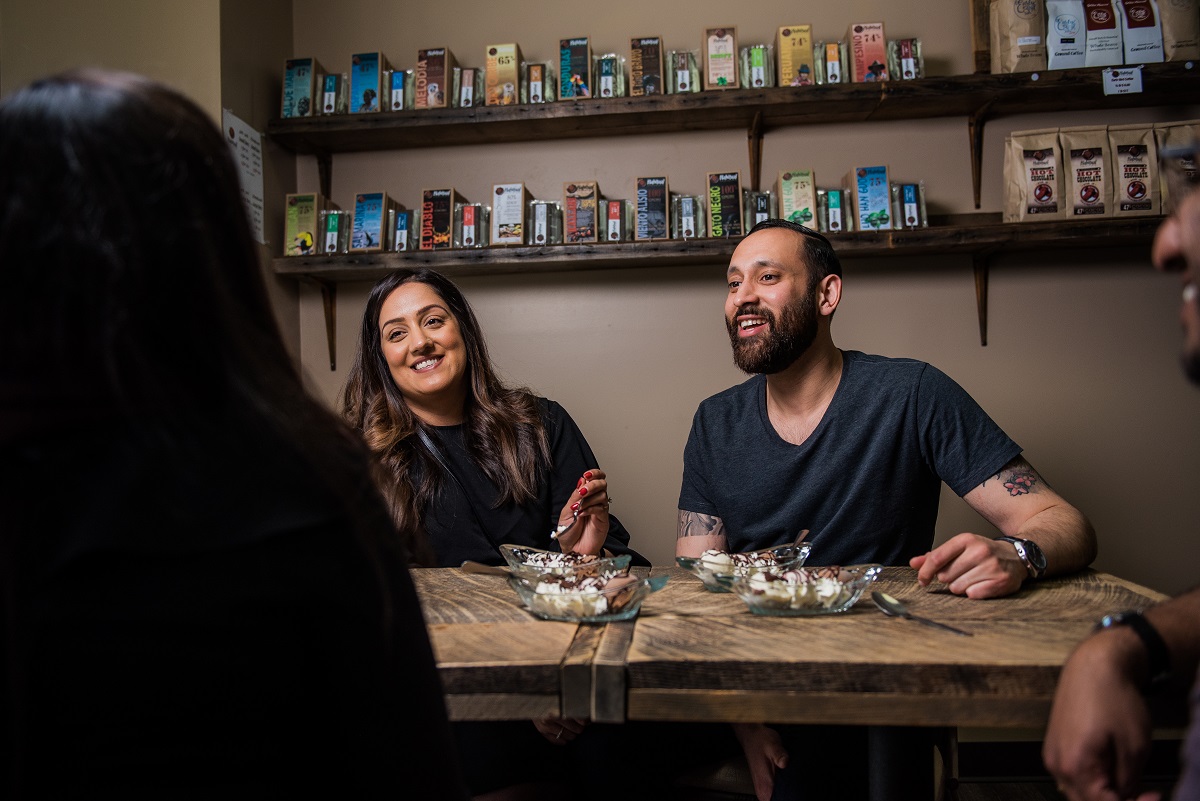 The plans for Habitual Chocolate's delicious store-made ice cream have been in the making for a while and trust us, it's worth the wait! Now available in store seasonally, Habitual's delicious ice cream uses their own bean to bar chocolate with local milk and also offers a few vegan options too. Choose from classic flavours like vanilla glace and chocolate or twist things up a bit with a delicious chocolate drizzle.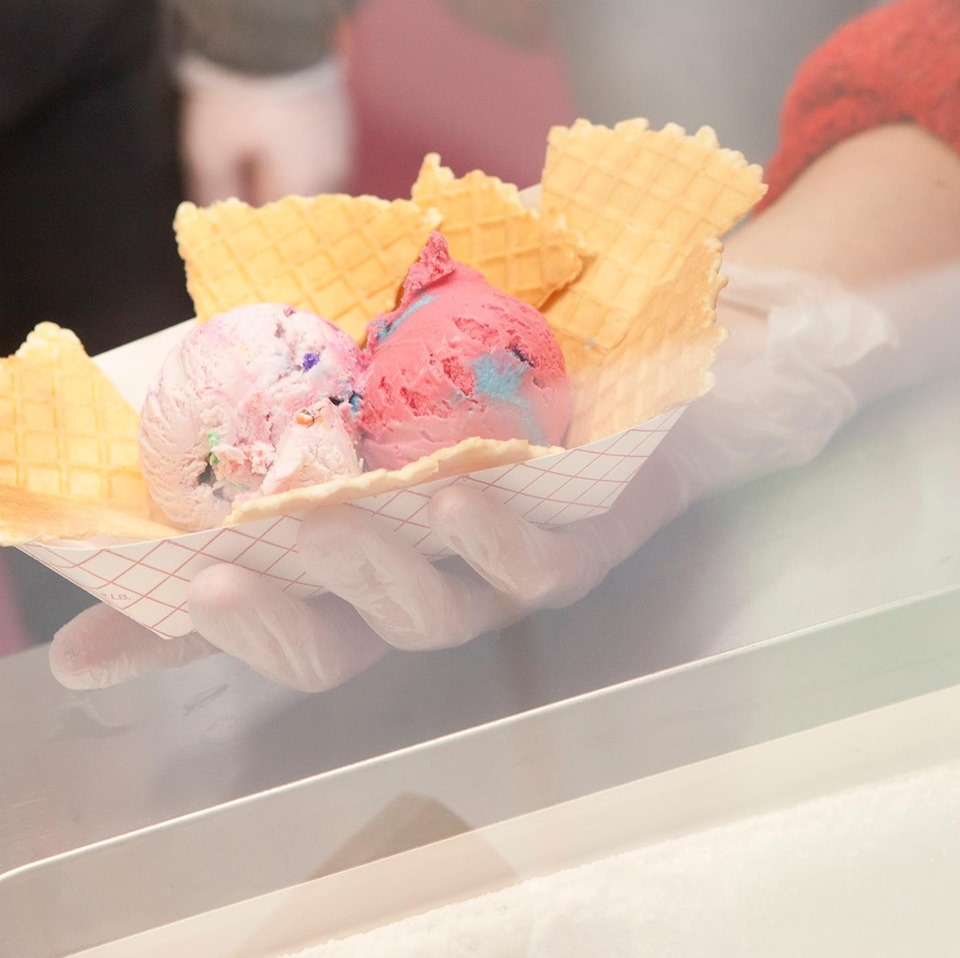 Ever had ice cream nachos? Now is your chance! Heavenly Sweets in Ingersoll let's you drive the nacho ship with your choice of three flavours of ice cream, one sauce and three toppings. On top of that, you can top your nachos with whipped cream and cotton candy. Sounds good to us!
Go in search of your most epic cone of the summer in Oxford! If you'd like more trip planning tools and travel inspiration on local eats and treats, don't forget to sign up for our Oxford Fresh Newsletter as well.