The Best Ontario Experiences to Enjoy in Oxford this Summer
Explore new hidden gems as you discover the best Ontario experiences this summer in Oxford County.
Experience the Best of Ontario in Oxford this Summer
Located in the heart of Southwestern Ontario, Oxford County is located at the meet up point of the Carolinian Life Zone and Great Lakes St. Lawrence Forest Region. Just 5.5 hours from Ottawa and 1.5 hours from downtown Toronto, Oxford is an amazing place to spend a getaway enjoying food fresh from the land. Our biggest city (Woodstock) is located right where Highways 401 and 403 meet so it's super easy to get to and acts as a gateway to the rest of the county. Want to know more? Check out our about page.
This summer, explore the best of what Oxford County has to offer by meeting one of our makers, experience leaders and storytellers in an exciting and hands-on Oxford County Experience.
Don't want to read this whole blog? Skip ahead to the experience that interests you most!
Here's our roundup of the best ways to experience Oxford County this summer.
The Harvest Brunch Experience
Where: Thames River Melons' Pick-Your-Own Patch and Farm Market, 77530 Blandford Rd. Innerkip, ON. (View Map)
Sign up online.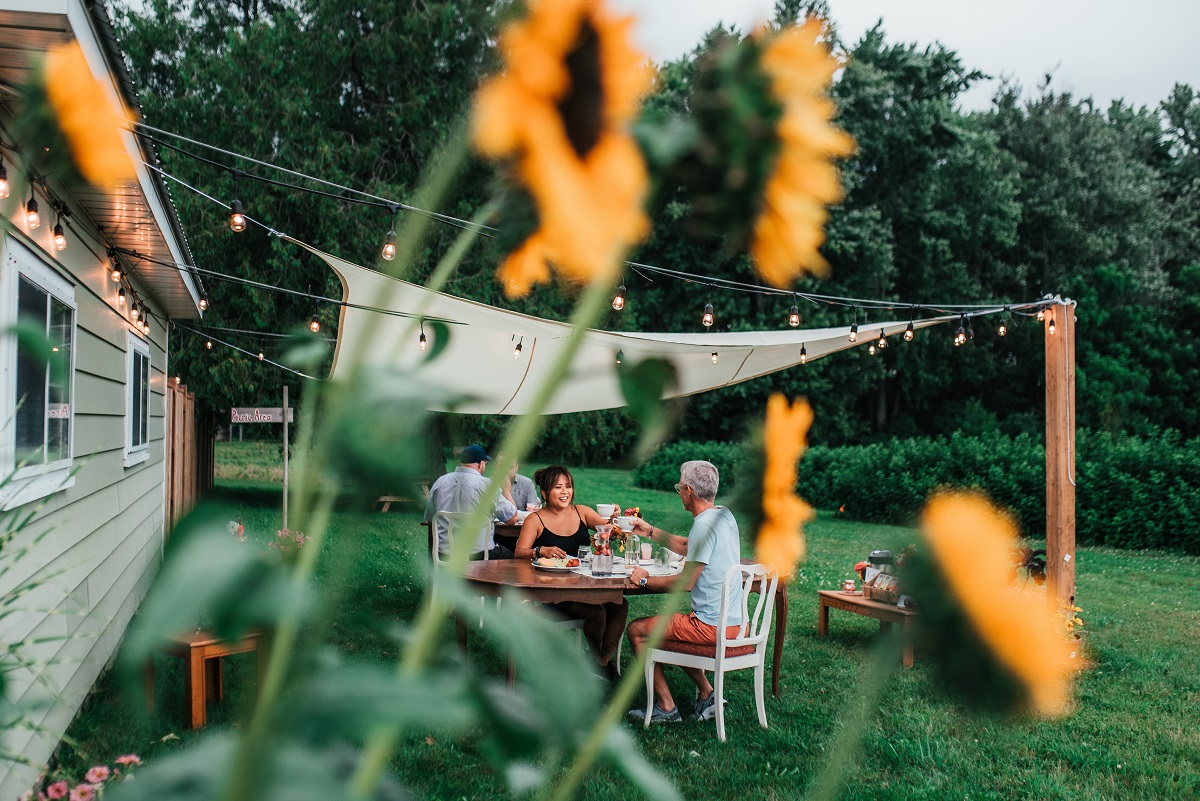 One of our favourite things about summer is all the local food that comes into season! At Thames River Melons, they grow everything from their famous melons (ever seen a yellow watermelon before?) to okra, leeks, carrots, beets and all kinds of things in between.
In the Harvest Brunch Experience, you'll head out into the farm field with Alex Chesney, farmer and registered dietician to harvest a pant-load of your own veggies. You'll dig your own potatoes as well as select the ingredients that will go in your brunch!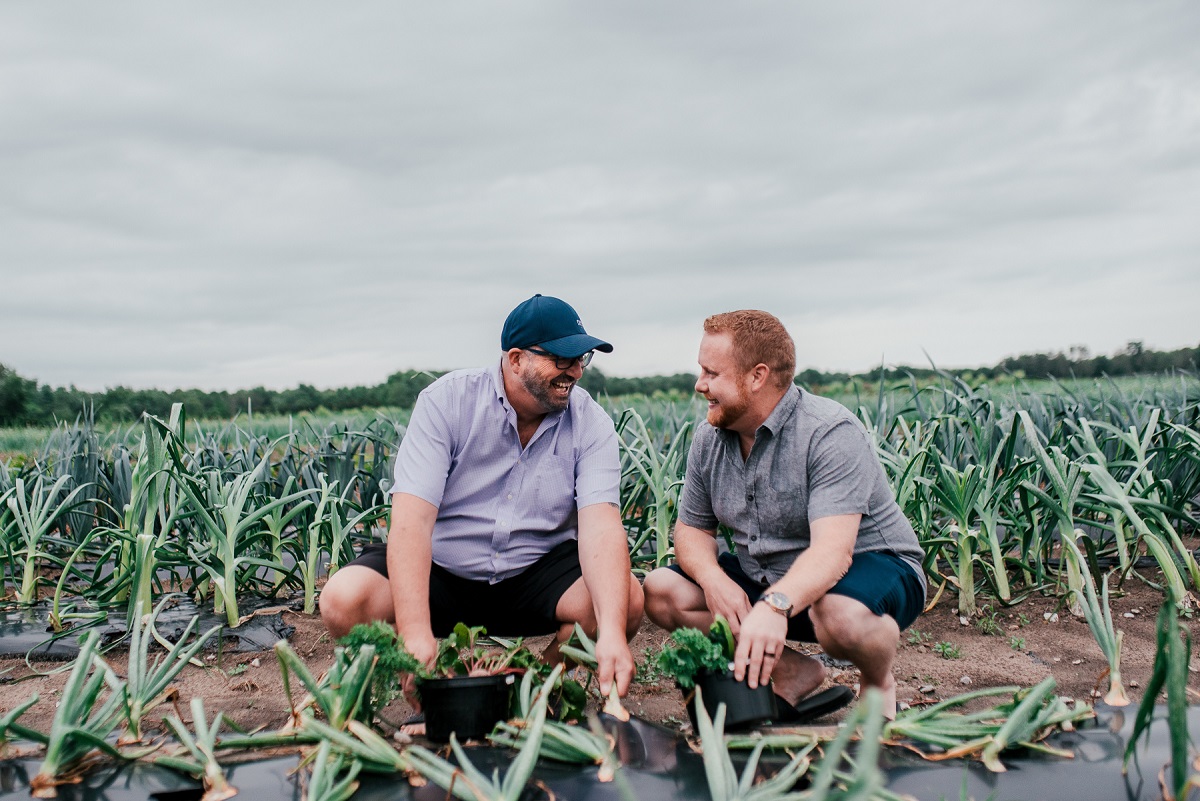 Next, you'll head into the farm kitchen and work with Alex to create a simple and delicious brunch using the ingredients you selected. She'll discuss how to cook them simply and well and share a few of her tips and tricks along the way.
Finally, you'll head out into the field for a beautiful long table brunch. In addition to what you create, you'll also find some tasty baked goods, coffee, tea and so much more.
Now all you need to do is sit back and enjoy your meal together in the beautiful summer air.
Picnics in the Patch
Where: Berrylicious Fruit Farm, 425533 Substation Rd. Burgessville, ON. (View Map)
Sign up online.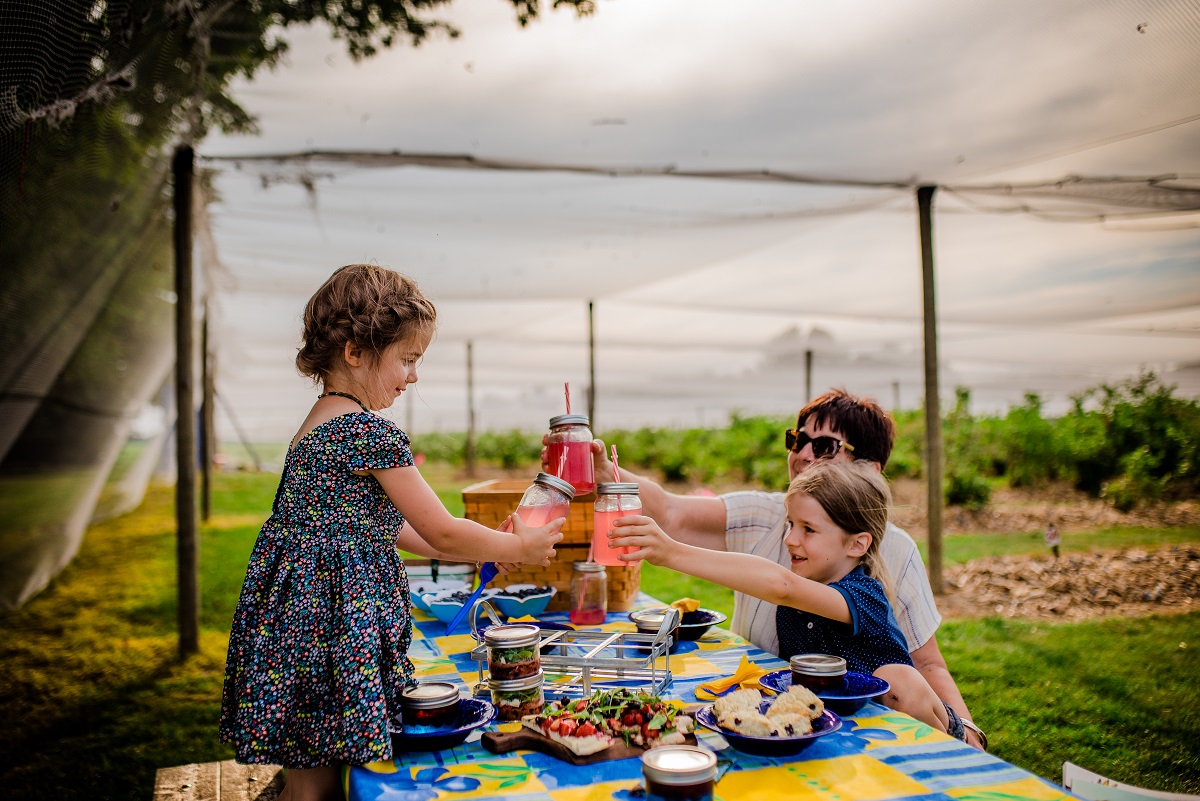 Get your hands a little messy in the blueberry patch at Berrylicious Fruit Farm with their Picnics in the Patch experience this summer.
You'll start with a quick tour of the blueberry patch with Wendy, one of the farmers at Berrylicious as you pick from 7 different varieties and do a little taste testing.
Next, you'll settle down at a picnic table and enjoy one of four baskets you select yourself.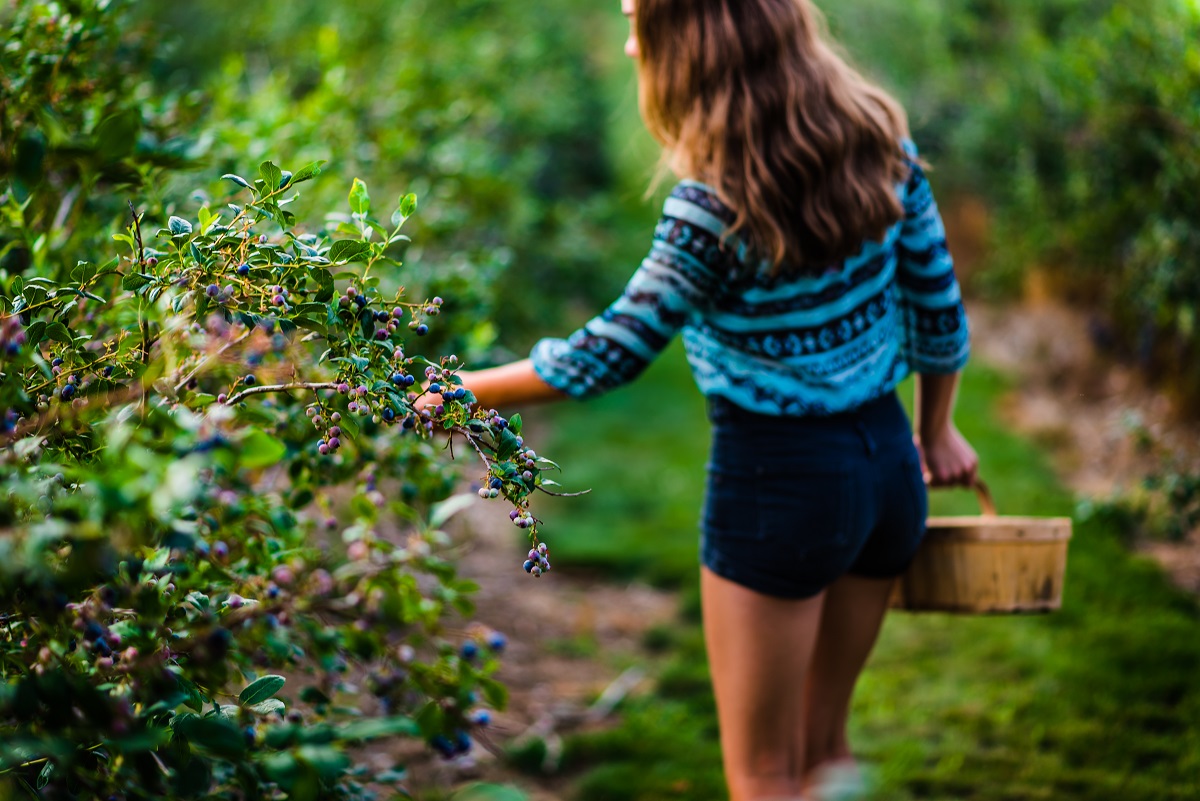 Baskets range from full meals for the family to just dessert, snacks and baskets for couples/besties to enjoy together. NEW this year, enjoy a Country Tea Experience. You can browse them all on the Berrylicious website and book your spot!
Cut-Your-Own Bouquet at a Flower Farm
Where: Makkink's Flower Farm, 164604 Kellett Rd. Tillsonburg, ON. (View Map)
Sign up online.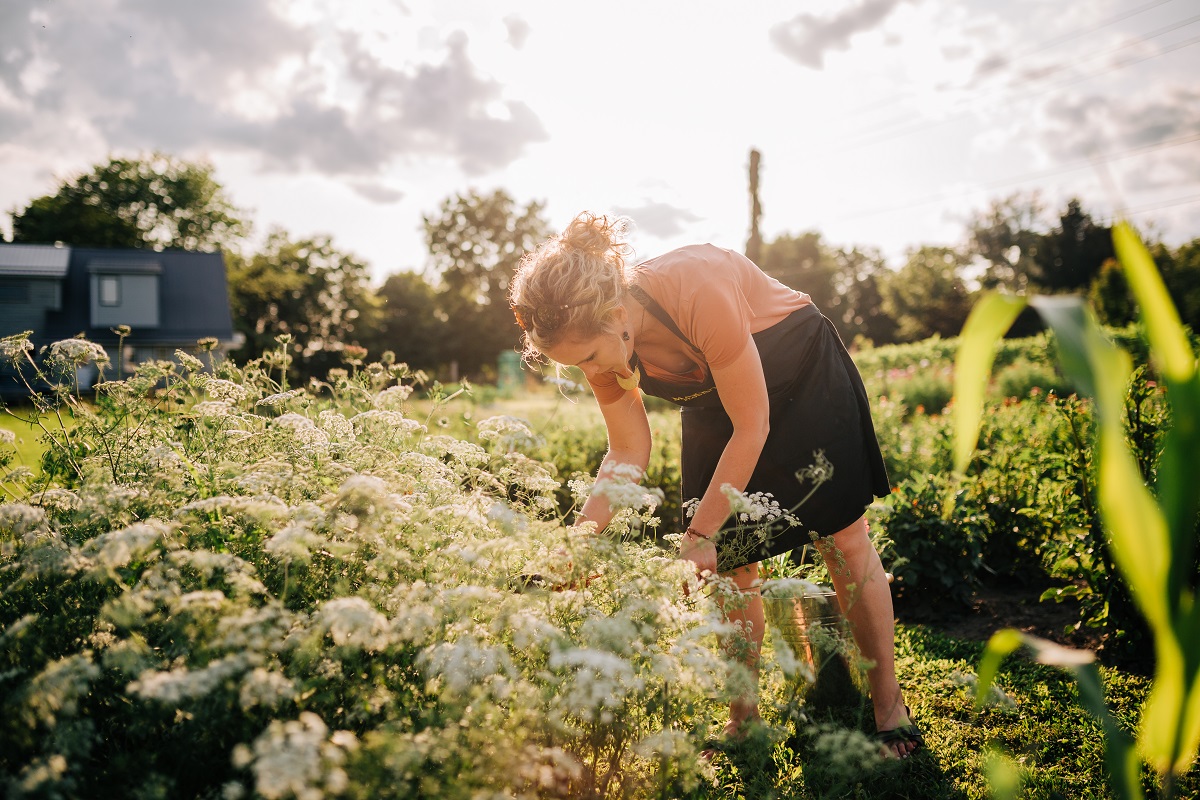 From approximately June through until the beginning of October (depending on the flower season), you can head to Makkink's Flower Farm in Tillsonburg to cut a beautiful bouquet of posies to enjoy at home.
You'll be shown the ropes by one of the staff at Makkink's and equipped with cutting scissors and a bucket to clip away in the field. Throughout the season, Makkink's has everything from beautiful peonies and zinnias to sunflowers, dahlias and more so there's always a reason to come back!
Once you're done, you can head into the farm store and the folks at Makkink's will pull all of those freshly-cut stems into a pretty arrangement.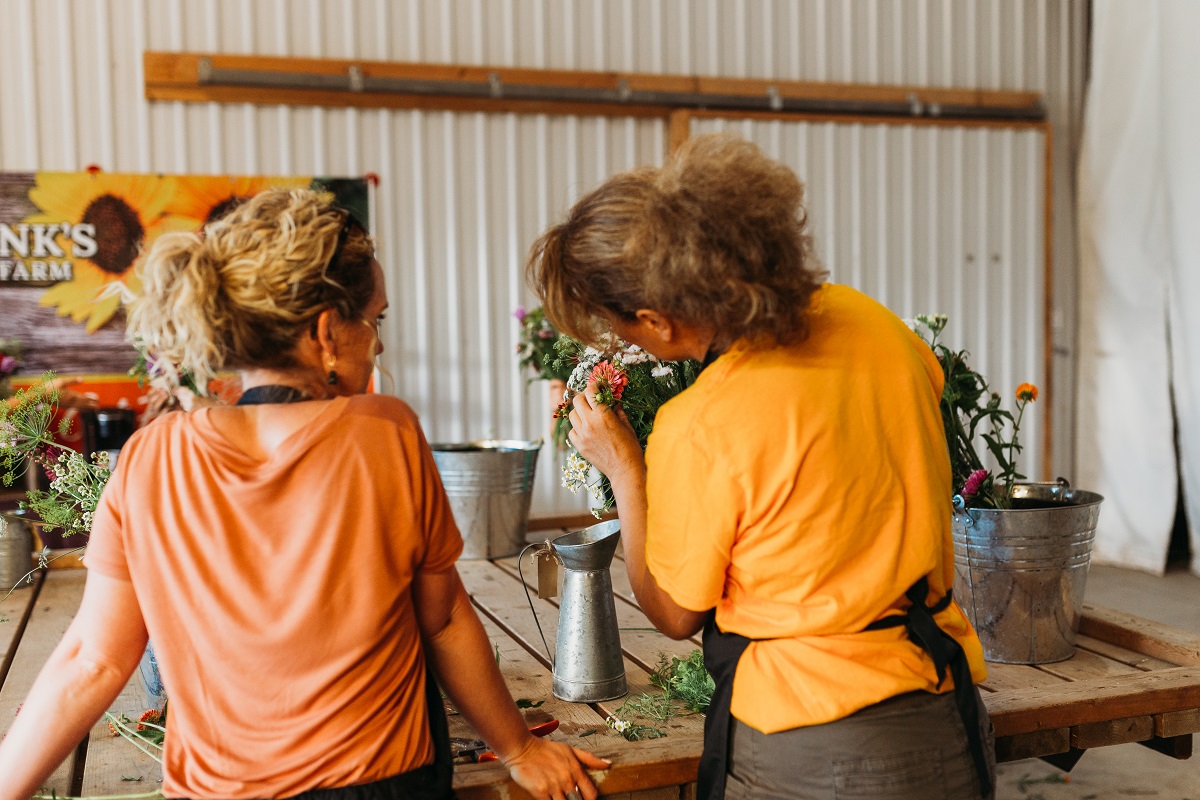 Want to learn a little more? Sign up for a workshop!
Soap & Solace Soap-Making Experience
Where: Wild Comfort Body Care, 445300 Gunn's Hill Rd. Woodstock, ON. (View Map)
Sign up online.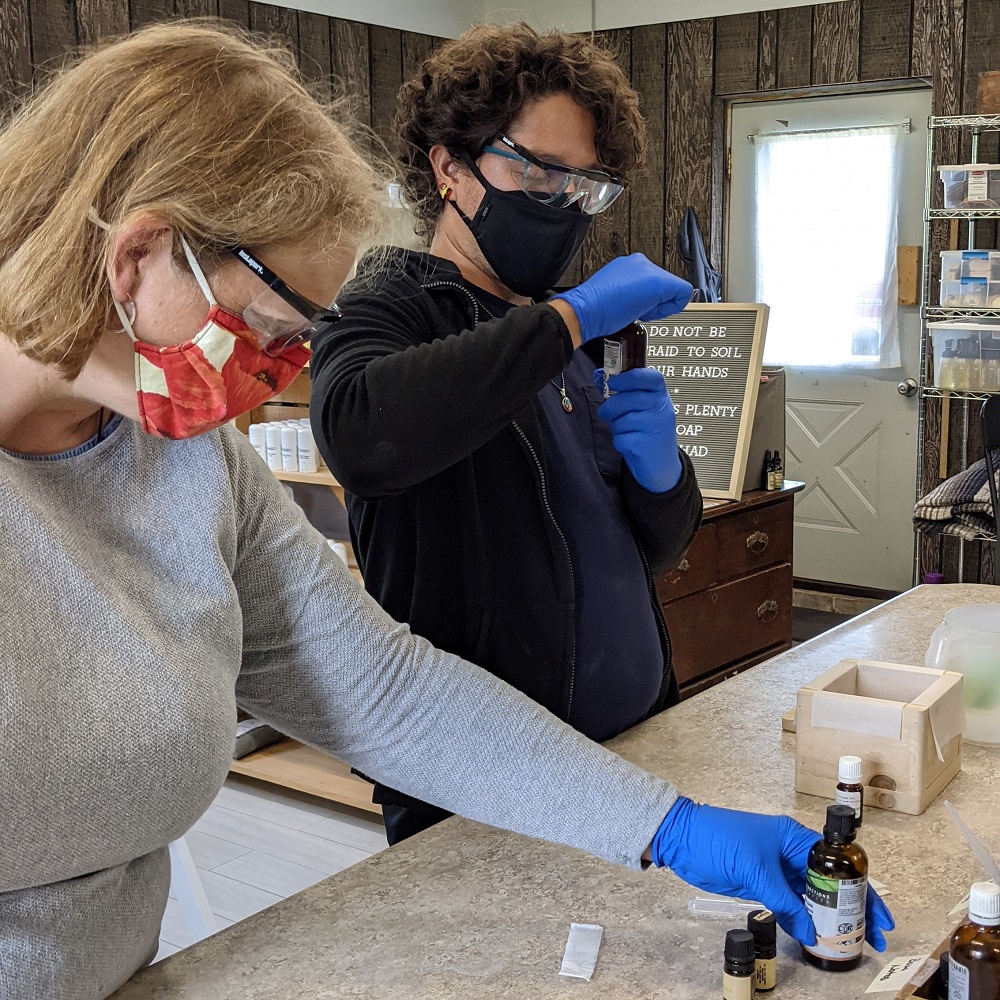 Photo courtesey of the Culinary Tourism Alliance
Need a little relaxation and reconnection this summer? It's amazing what creating something with your hands can do.
Join Danielle Paluska of Wild Comfort Body Care as you create your own small batch of artisan soap in her shop. You'll select the scents and colours using natural ingredients to create something you're proud of.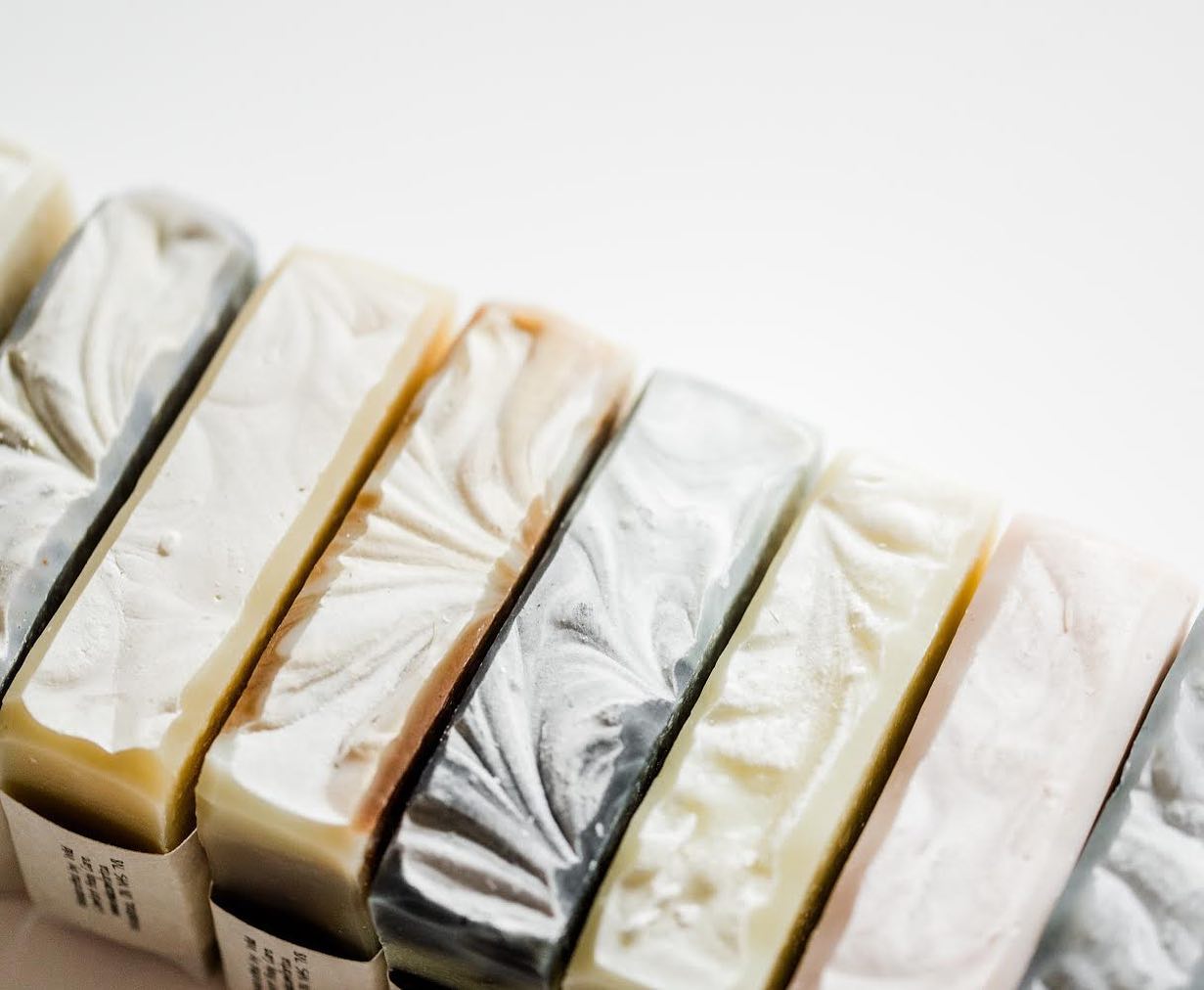 Enjoy this scenic rural property with Danielle as your guide then take your soap home to age and in a few weeks' time remember your experience each time you lather up.
Udderly Ridiculous Farm Life Experiences
Where: Udderly Ridiculous Farm Life, 906200 Township Rd. 12 Bright, ON. (View Map)
Sign up online.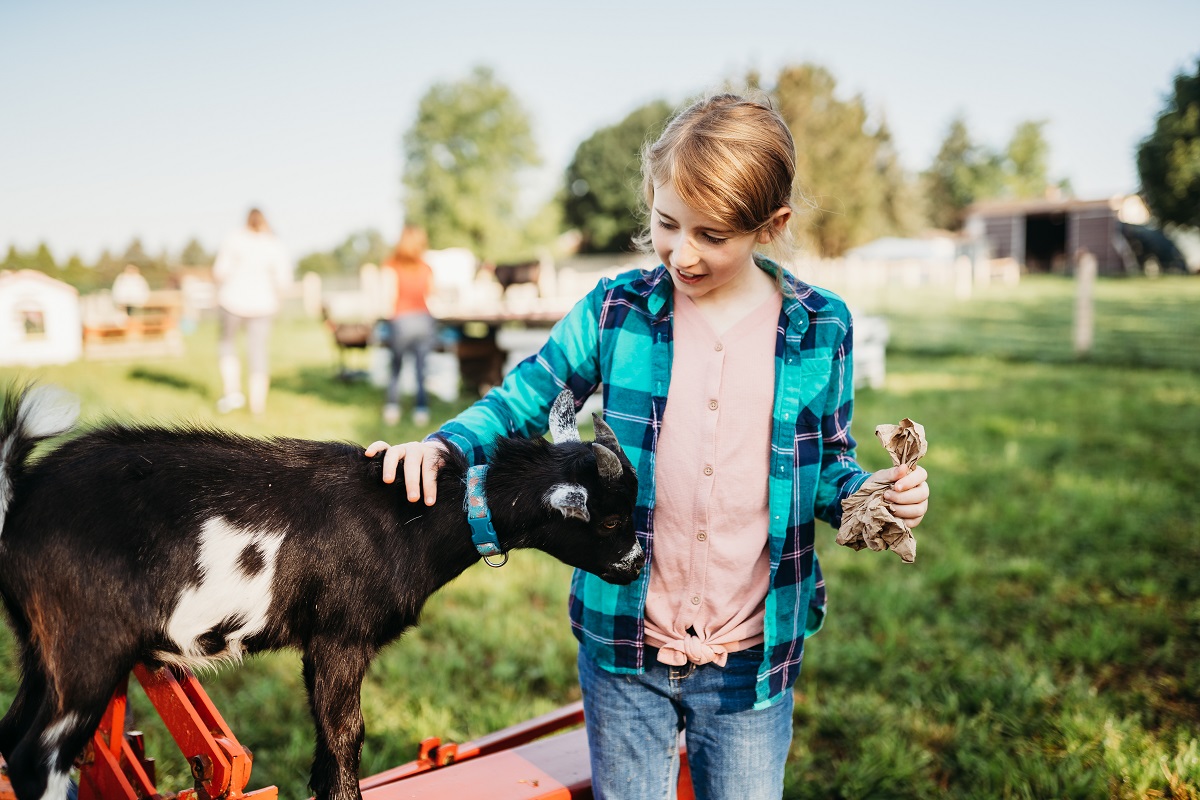 Get a little zany at this family-run goat farm when you book one of several on-farm experiences. Run by the creators of the award-winning Udderly Ridiculous Goat Milk Ice Cream, Udderly Ridiculous Farm Life offers visitors an opportunity to get to know rural life in an approachable and humourous way.
Love goats? Guide them through agility courses at goat recess or enjoy a goat yoga class on-site.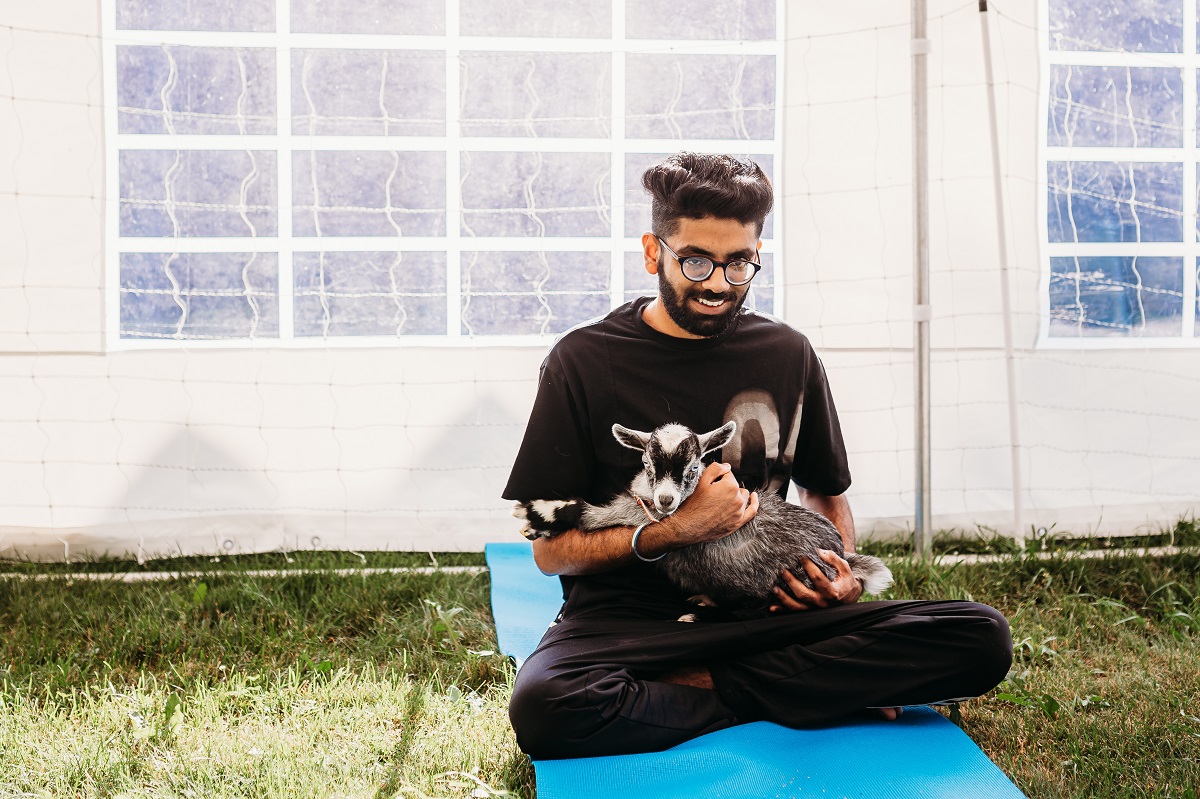 Perhaps you'd like to enjoy a picnic on this beautiful rural property. You'll meet new friends in their alpaca picnic experience where you can enjoy a tasty picnic of Ontario products in the alpaca paddock.
Fancy a stroll? You can also go on an alpaca walk!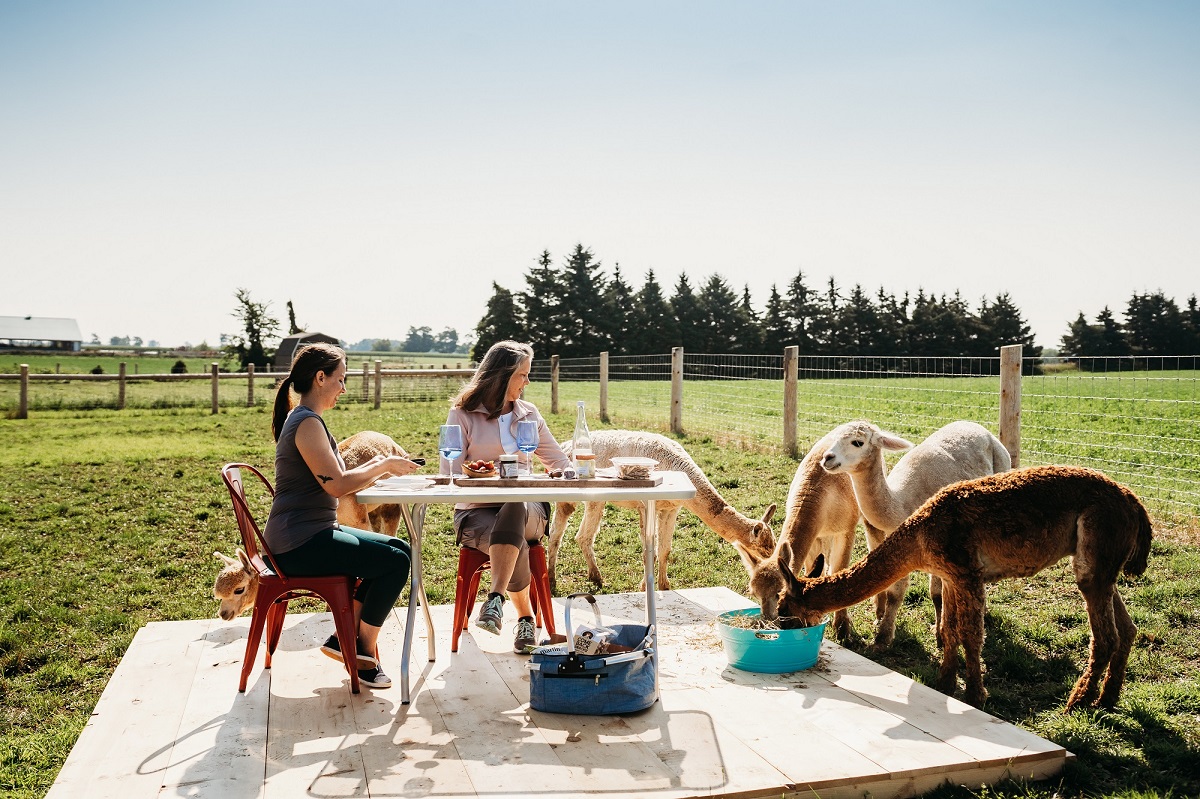 For those looking for a deeper connection with farm life, the signature Taste of Farm Life is an award-winning experience where you'll get to walk an alpaca, enjoy goat recess, savour a few surprise tastings and much more along your way. You'll learn the story of this farm from owner Cheryl Haskett's perspective- one of city-girl turned farm-girl.
Bringing the family? There's also a family version of the Taste of Farm Life experience!
Churn Back Time Experience
Where: The Norwich Museum, 89 Stover St. N. Norwich, ON. (View Map)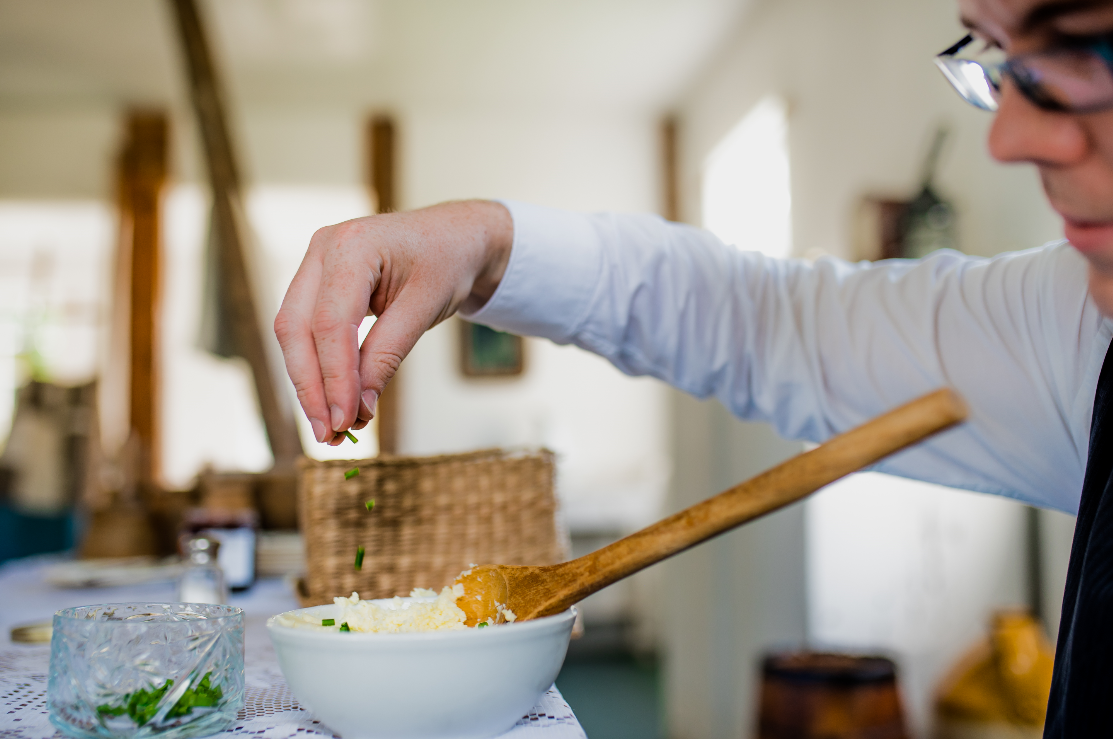 If you're out with wee ones this summer, consider booking a Churn Back Time experience at the Norwich Museum. You'll learn to churn butter as the pioneers once did and learn a little bit about the history of Norwich Township together.
Finally, you'll take that freshly-churned butter and enjoy it slathered on bread from a local bakery with a few other tasty ingredients.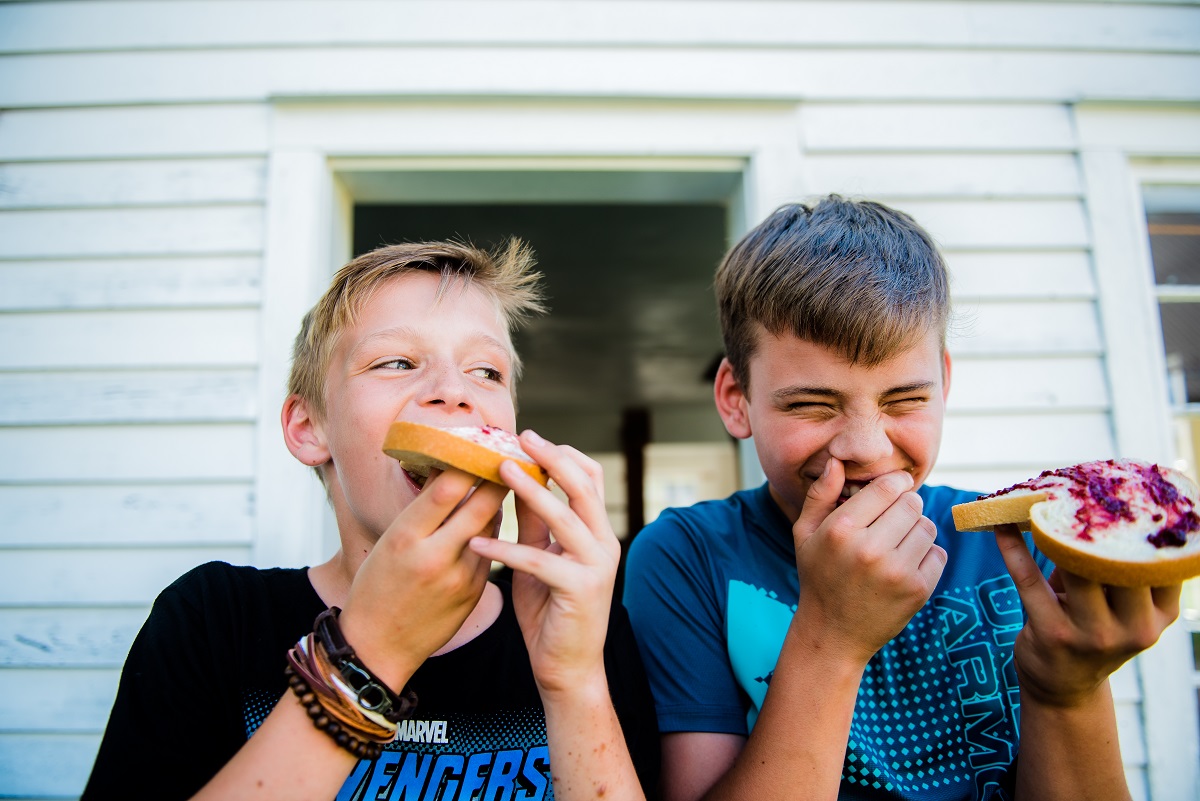 Before you go, check out the museum's exhibits including an old church on site, the area's first Quaker home and the brand new dairy barn exhibit.
To book, call the museum at 519-863-3101 or email norwichdhs@execulink.com!
Have a Grand Experience Outdoors!
Where: with Grand Experiences Outdoor Adventure Company
Sign up online.
Looking for a new adventure but not totally sure where to start? We recommend checking out the wide variety of outdoor excursions offered by Grand Experiences Outdoor Adventure Company.
Not only were they awarded the status of Ontario Signature Experience, they really are masters as what they do.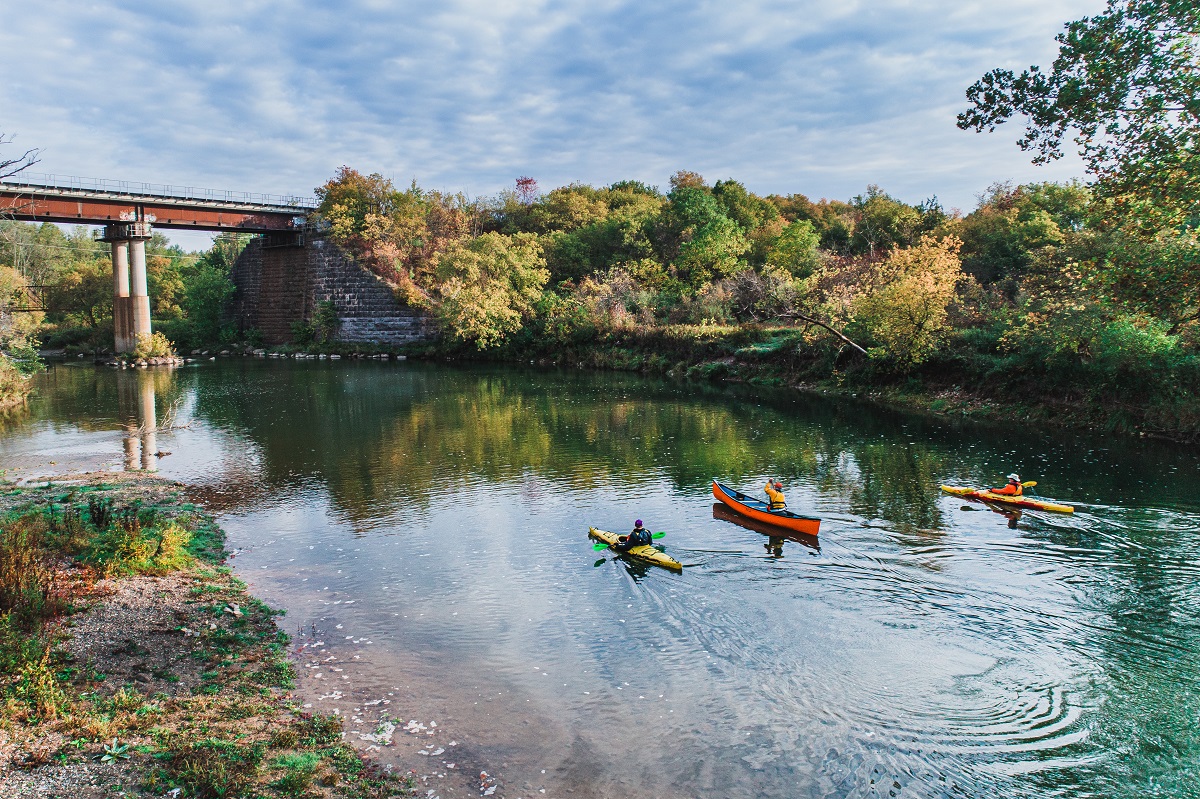 Those looking to hit the water will love paddling the scenic and windy Nith or the charming Otter Creek as you discover forgotten areas, wildlife and calming days on the water. They even offer educational trips for those looking to improve their skills with an oar or paddle.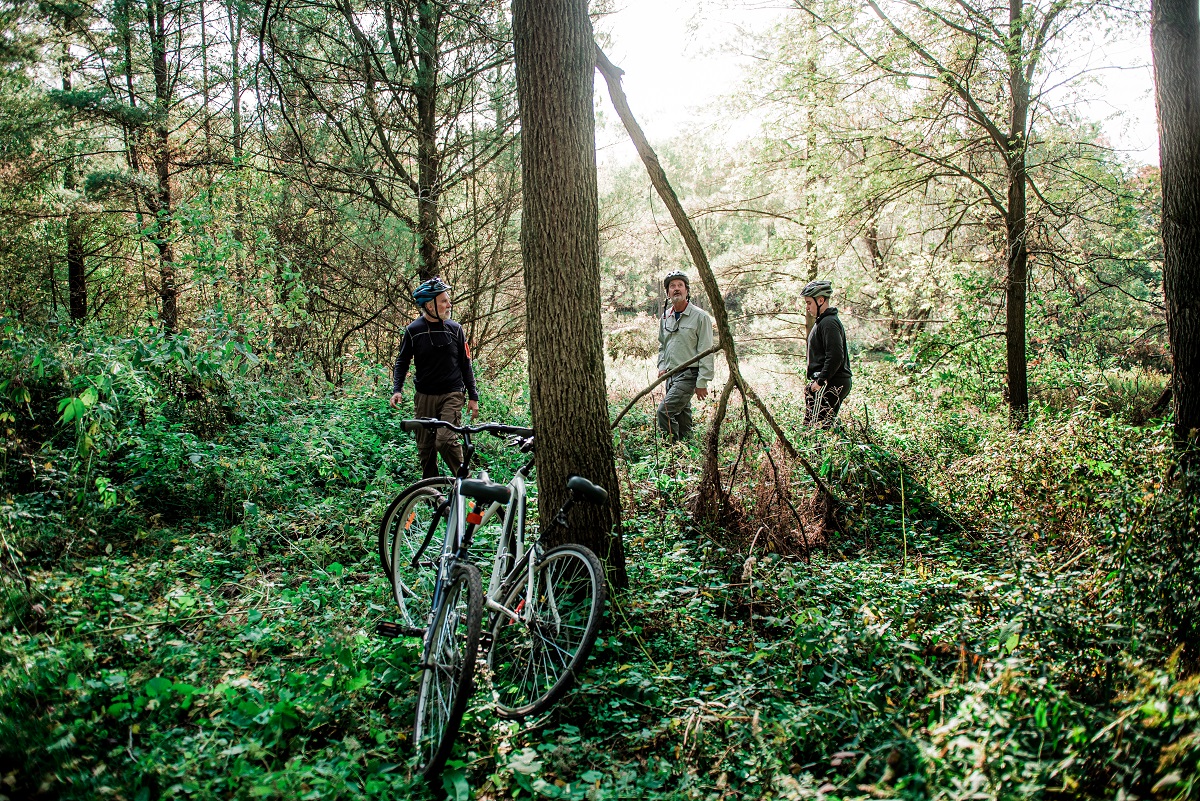 More of a dry-land adventurer? No worries! Grand Experiences also offers guided hikes and cycling trips through Oxford that pack the punch. Have them provide the equipment or use your own- whichever you prefer. These experiences are great for couples, friends and solo travel alike!
Now you just need to decide what you want to see first.
Roast Your Own Coffee
Where: Early Bird Coffee, 815 Julianna Dr. Woodstock, ON. (View Map)
We don't know about you, but for us, waking up on a lazy summer morning to the sound of the birds singing and enjoying a fresh mug of delicious coffee outside is one of our fav things in the world.
The key part to that is that the coffee should be good. What better way to ensure that than if you roast it yourself?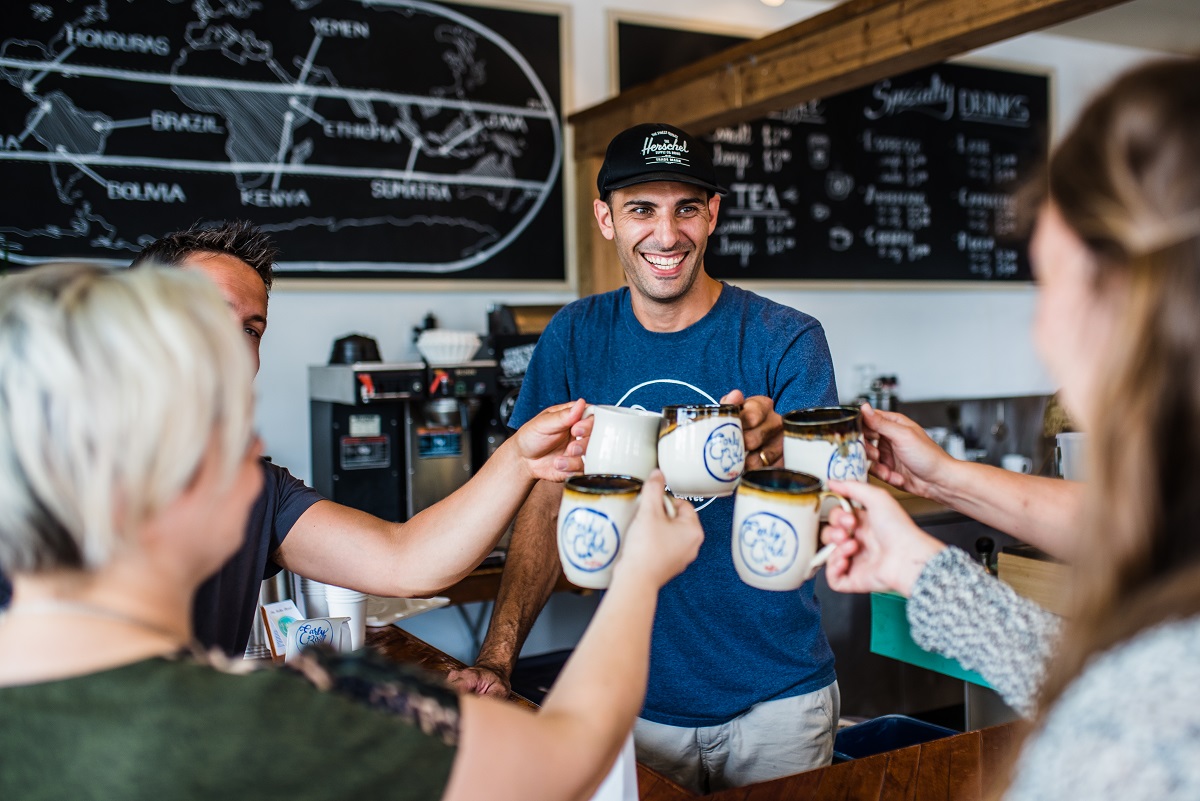 In Early Bird Coffee's Roasting Lab, you'll get the chance to roast your own batch of coffee as a group with Elio Caporicci, the co-owner and roaster of Early Bird.
Elio will talk about the origins of coffee as he guides you through a tasting flight of their different roasts and you enjoy some locally-crafted baked goods.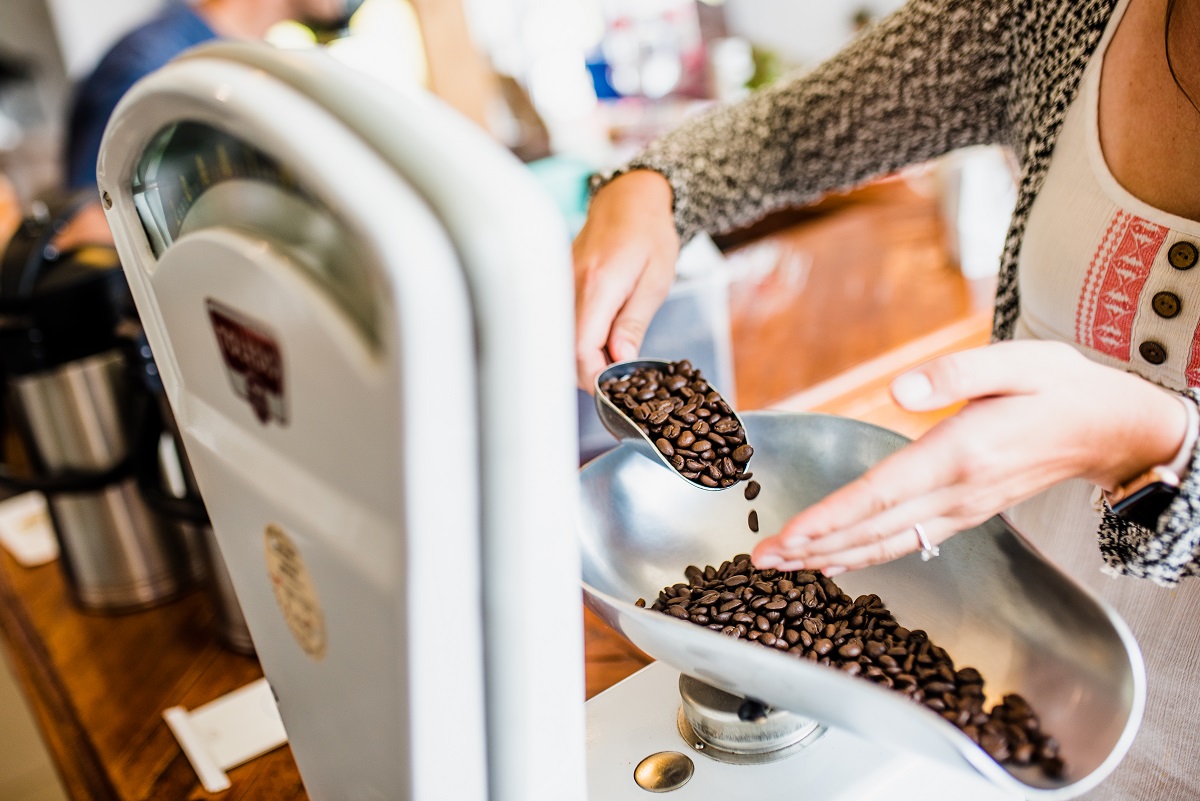 Next, you'll select a type of roast to make as a group and watch as it comes to life before your eyes. Finally, you'll bag the roast up to enjoy at home. Ahhh.
Sign up by emailing info@earlybirdcoffee.ca or calling (519) 532-3127.
Sunset Campfires
Where: Snyder's Family Farm, 936685 Blenheim Rd. Bright, ON. (View Map)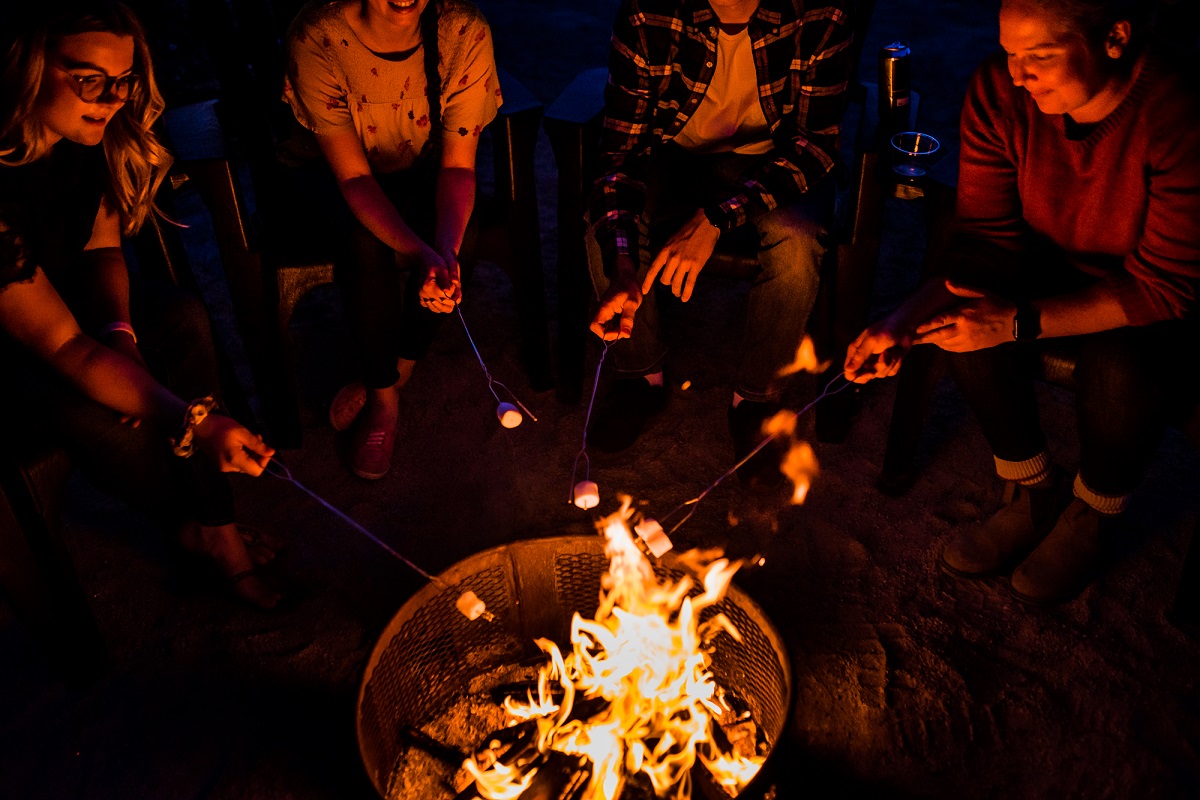 If you're stuck in the city most of the summer, a Sunset Campfire at Snyder's Family Farm will be just the ticket this summer!
Each booking receives their own private VIP campfire pit to enjoy together as you watch the sun go down on this beautiful rural property.
Have tasty eats delivered right to your campsite like made-in-house pizza, baked goods from the bakery (you haven't lived until you've had a Snyder's woopie pie) and nachos.
Those looking to partake in a beverage will find Ontario craft beer and Ontario wine on-site for purchase as well as a selection of non-alcoholic choices.
Of course, what is a campfire without s'mores? Choose a regular s'more kit or an artisanal one with Snyder's own homemade marshmallows.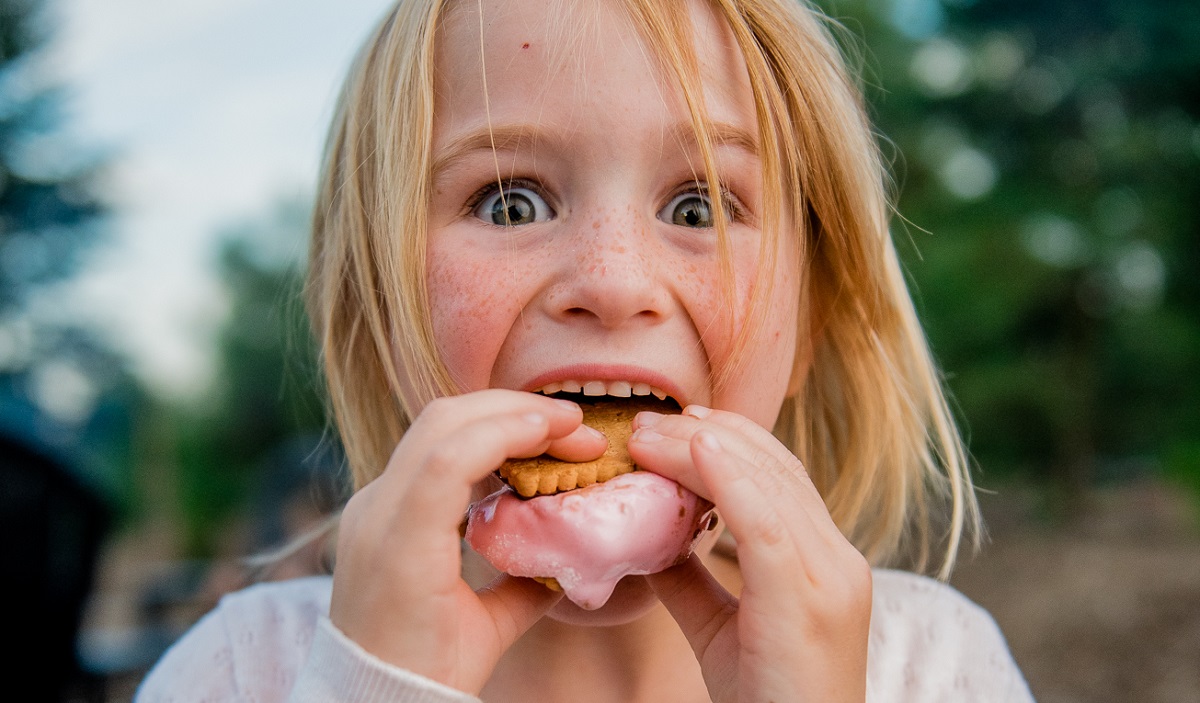 The VIP campfire season generally starts in July and runs right into the fall with haunted campfires for Halloween and even some around the holiday season to enjoy winter in Oxford! Stay tuned on their Facebook page for upcoming dates and details.
Perennial Palettes
Where: Aggie Armstrong Fine Arts, (View Map)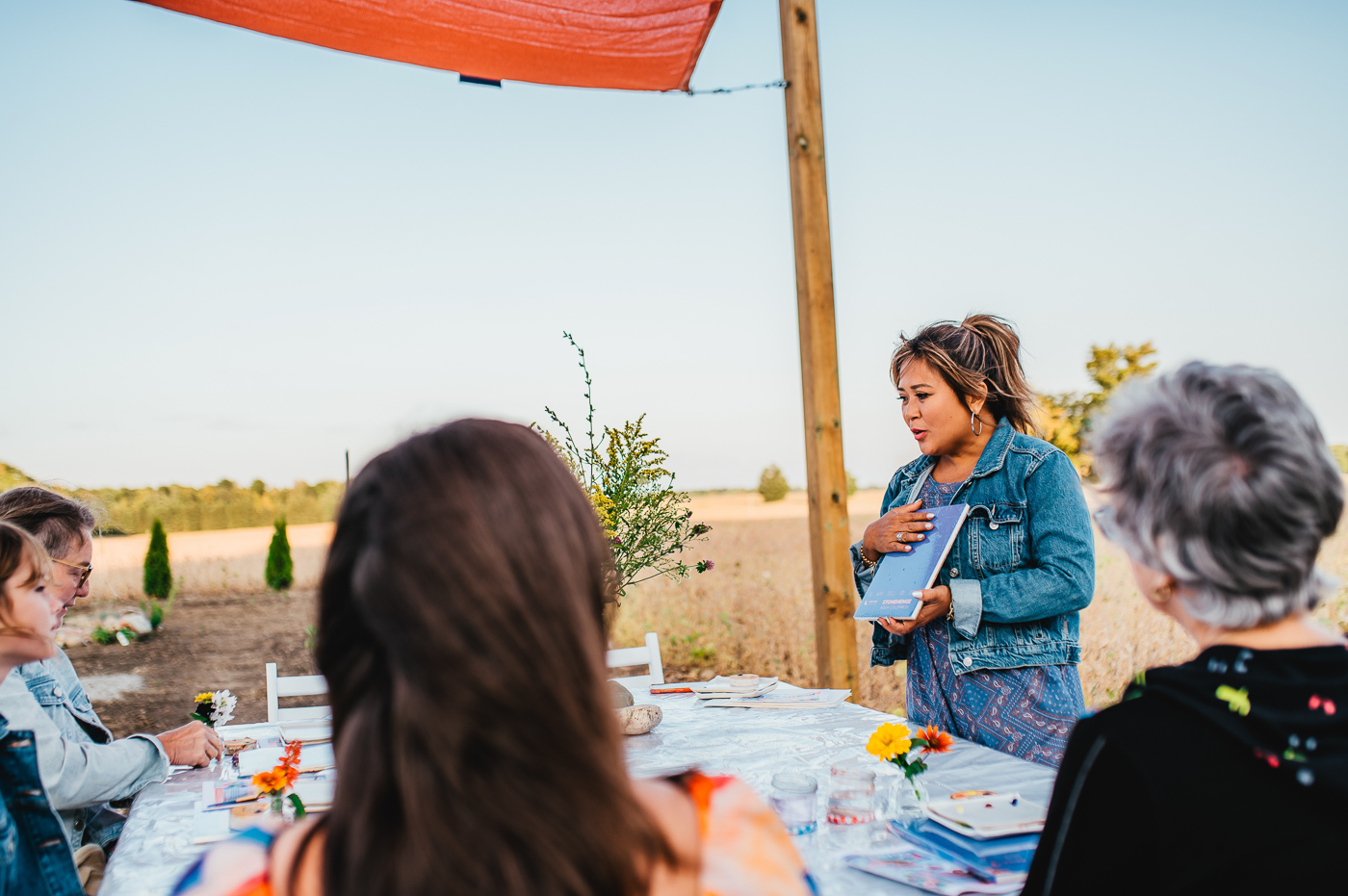 This isn't your run-of-the-mill watercolour class! Get in touch with your creative side, even if you aren't sure you have it in you, with artist Aggie Armstrong as you discover her perennial garden and come away with a beautiful start to your watercolour journey.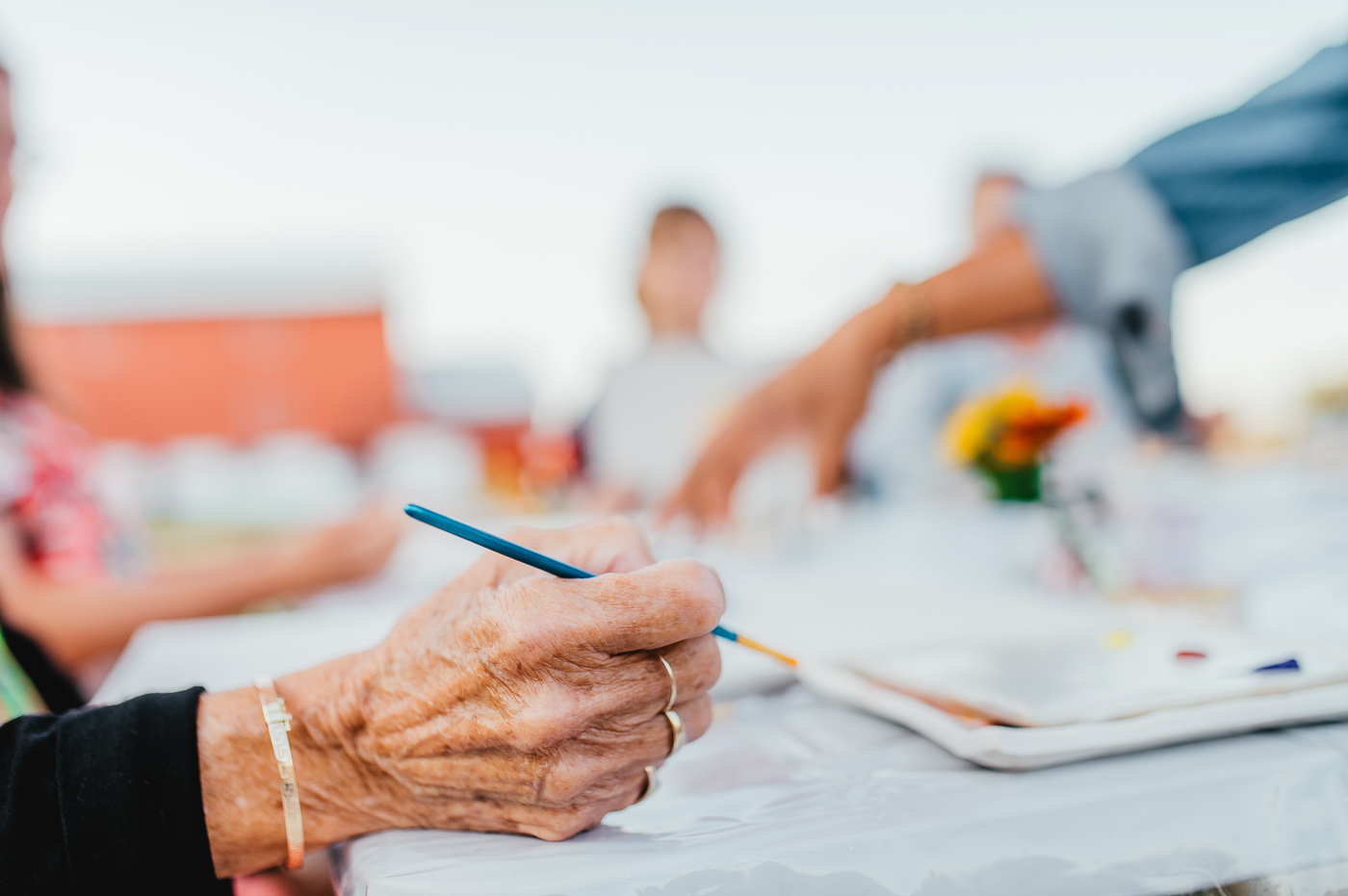 Get ready to slow down, literally smell the flowers, and breathe in the fresh rural Ontario air as you roll up to Aggie Armstrong's garden plot. Located on a beautiful property on Oxford's back roads, you'll be greeted by Aggie- an energetic ball of good vibes all wrapped up into a person!
You will leave with supplies and a passion to make time for yourself and creativity at home. Book a Perennial Palettes Experience here.
Hopeful Harvest
Where: Rising Roots Farm, 884184, County Road 88, Embro, ON (View Map)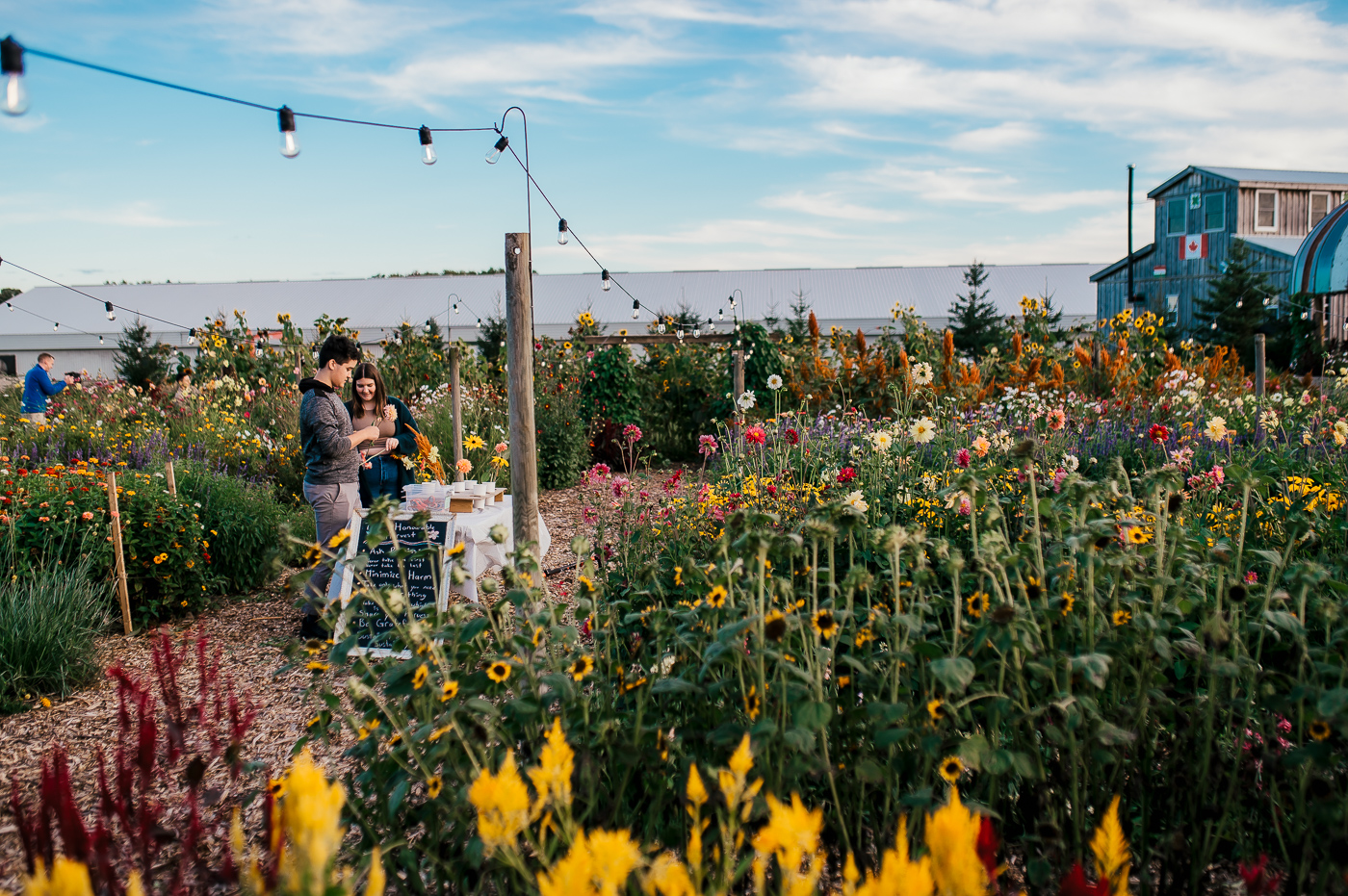 Explore, harvest and taste your way through the farm with Sophie. She will guide you through this thought-provoking experience, encouraging you to delve into the profound relationship between humanity and the land that sustains us.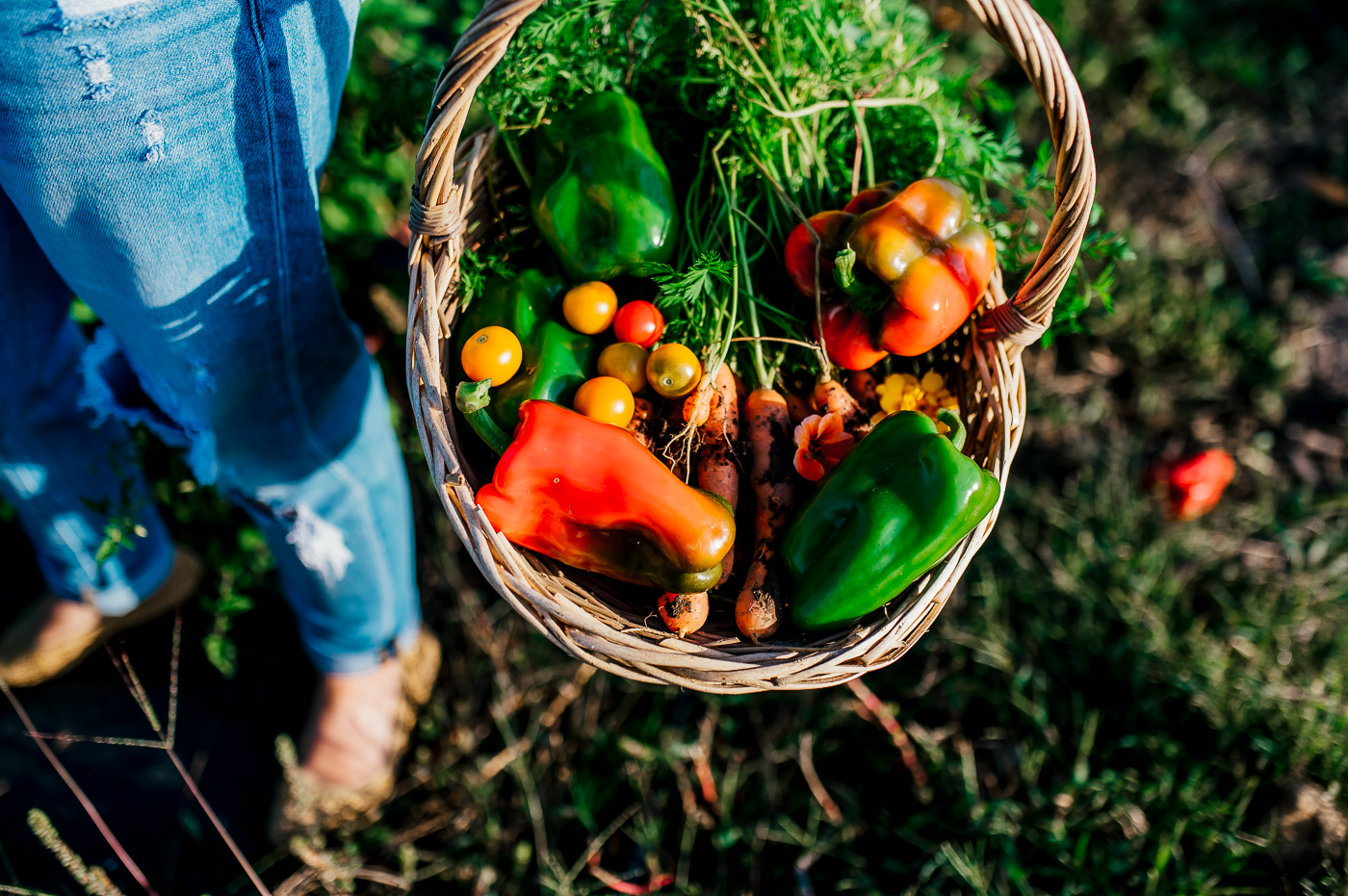 Sophie hopes to leave you inspired with a handpicked flower bouquet and a whole new perspective on farming. Book a Hopeful Harvest Experience.
Transitions Equine Assisted Learning
Where: 965243 Maplewood Sideroad, Woodstock, ON, (View Map)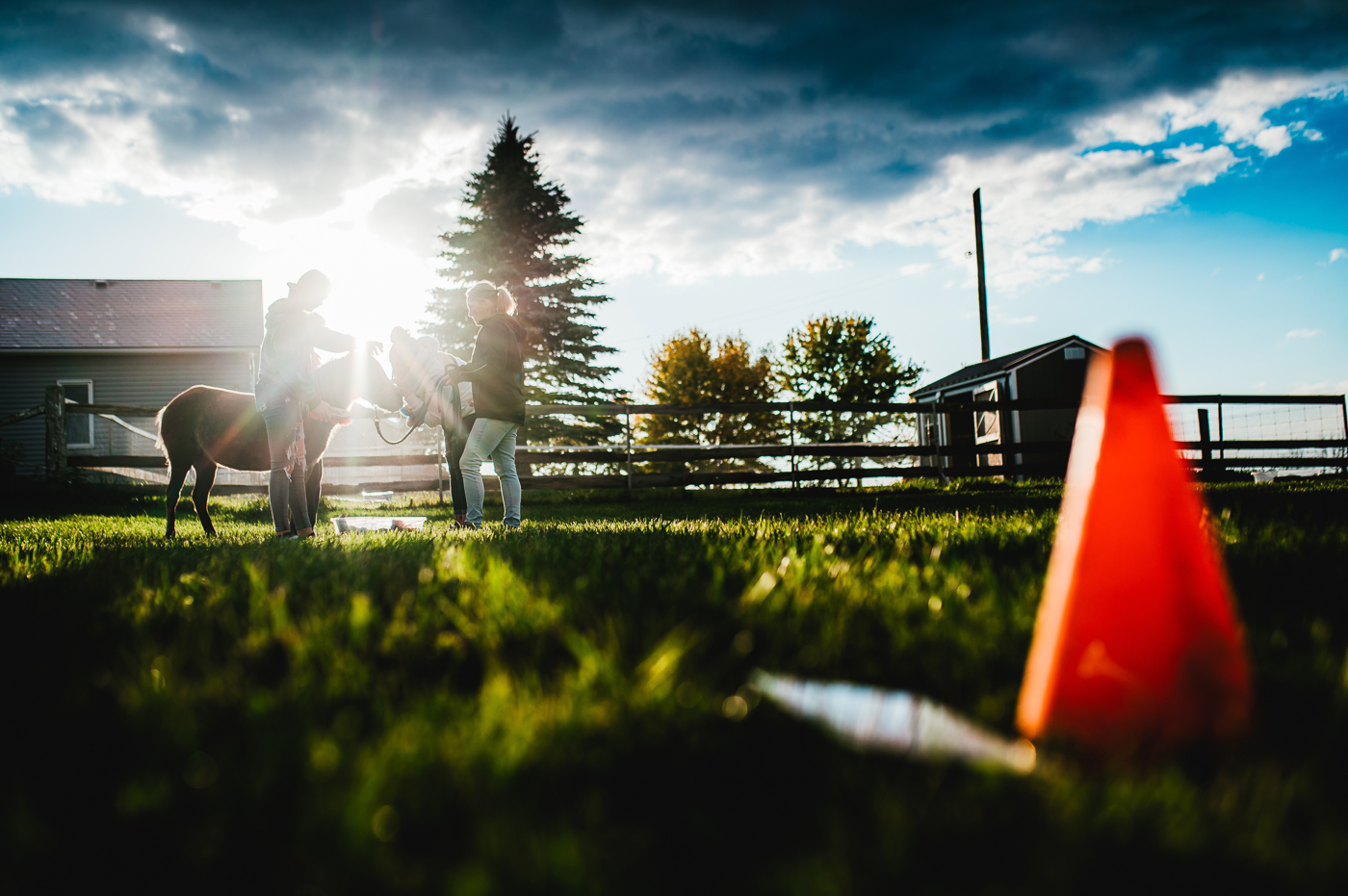 In the Transitions Equine Assisted Learning Experiences, you'll get the opportunity to connect with your group and invest in yourself with this experience-based approach to learning communication, courage, and life skills, with a horse!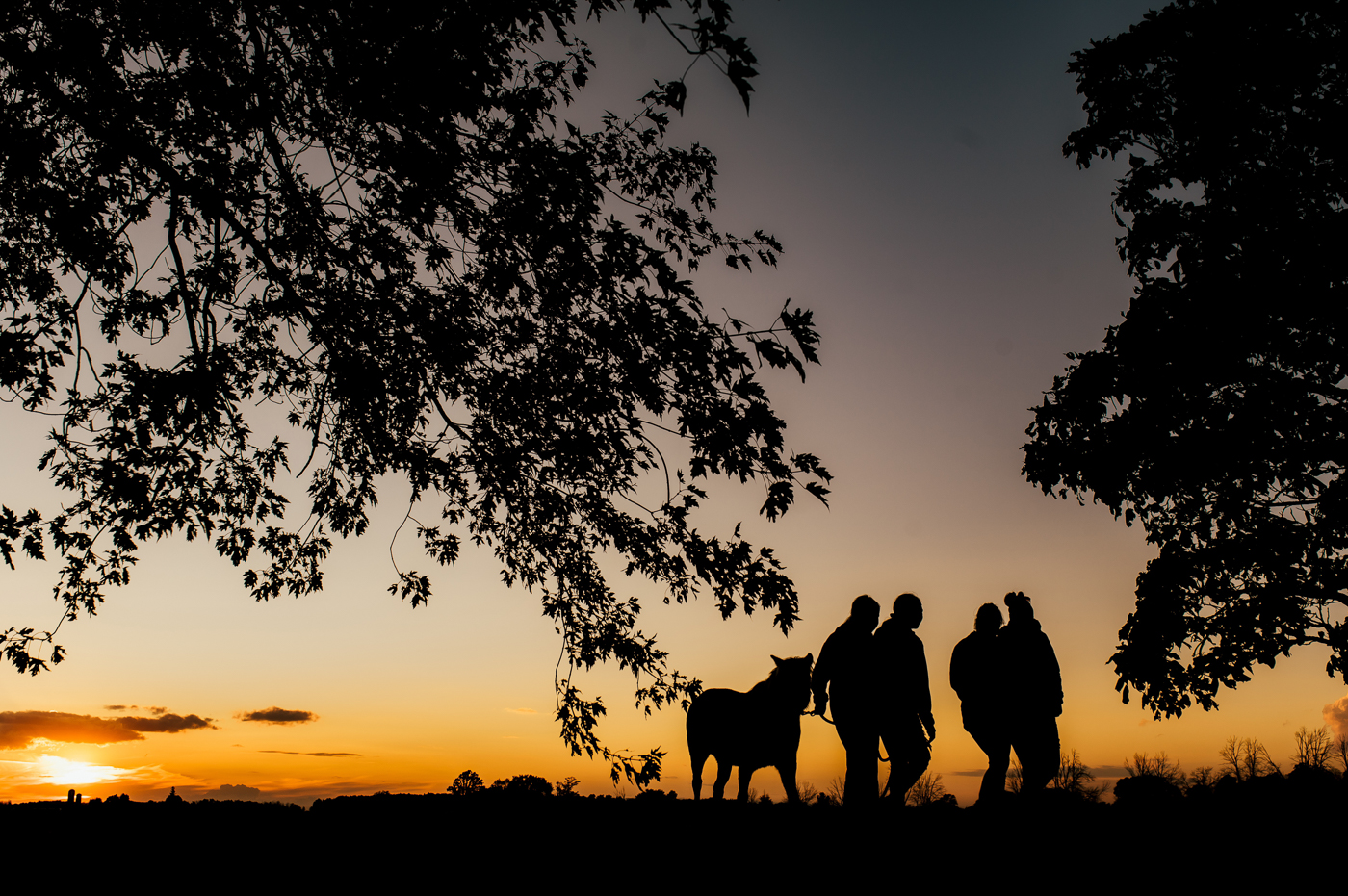 Enjoy a calming time with horses. Bond with the horses, connect with your loved ones and learn something new about yourself during a series of activities. Book a Transitions Equine Assisted Learning Experience.
Book Your Experience
With so many ways to celebrate summer in Oxford, we suggest you get booking! Also be sure to sign up for our newsletter for more epic details to make this summer the best one yet.
I'd like to plan something custom for my group. Is that possible?
Many of our experience partners offer custom bookings whether that be for small or large group, corporate or something different altogether. It's always worth inquiring!
We'd like to make this an overnight. Where can we stay?
No worries! Check out our
accommodations
page for a full list of places to stay in Oxford County.
Do I need to book in advance?
Yes! All of these experiences require advanced booking.