4 Places to Get Away with the Family in Oxford this Winter
Planning ahead for a much-needed family getaway? This winter, discover more of Ontario by visiting a quiet spot with the whole family in Oxford County. With farms, museums and galleries tucked around every corner, it's a wonderful place to explore away from the crowds. Book into a hotel with a pool and enjoy time together. Here are a few ideas for great stays and a few stops nearby!
Travelling as a couple? Check out our couples getaway blog.
1. The Comfort Inn & Suites
Where: 20 Samnah Crescent, Ingersoll, ON. (View Map)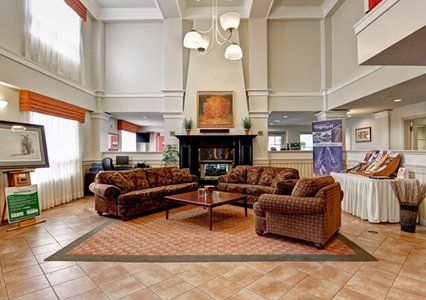 The Comfort Inn & Suites in Ingersoll is easy to get to, just off highway 401. Book the whole family and enjoy time around the pool with lots of space to splash around (capacity limit currently in effect due to COVID-19). This getaway offers up delicious stops for nearby food the whole family will enjoy. We definitely recommend checking out Louie's Pizza and Pasta (dine in and take out available) for cheesey pizzas, panzerottis bigger than you've ever seen and comfort foods like smoked mac n' cheese. If you're looking for a little educational fun, book a tour of the Ingersoll Cheese Museum, go for a walk through Centennial Park behind the museum or check out the trails managed by the town.
If small-town shopping is your thing, be sure to check out Patina's Gifts of Art & Craft where you'll find treasures for the whole family: games and toys for the kids, beautiful pottery, jewellery and other hand crafted items for the adults.
2. Best Western Plus Woodstock Inn & Suites
Where: 811 Athlone Ave, Woodstock, ON. (View Map)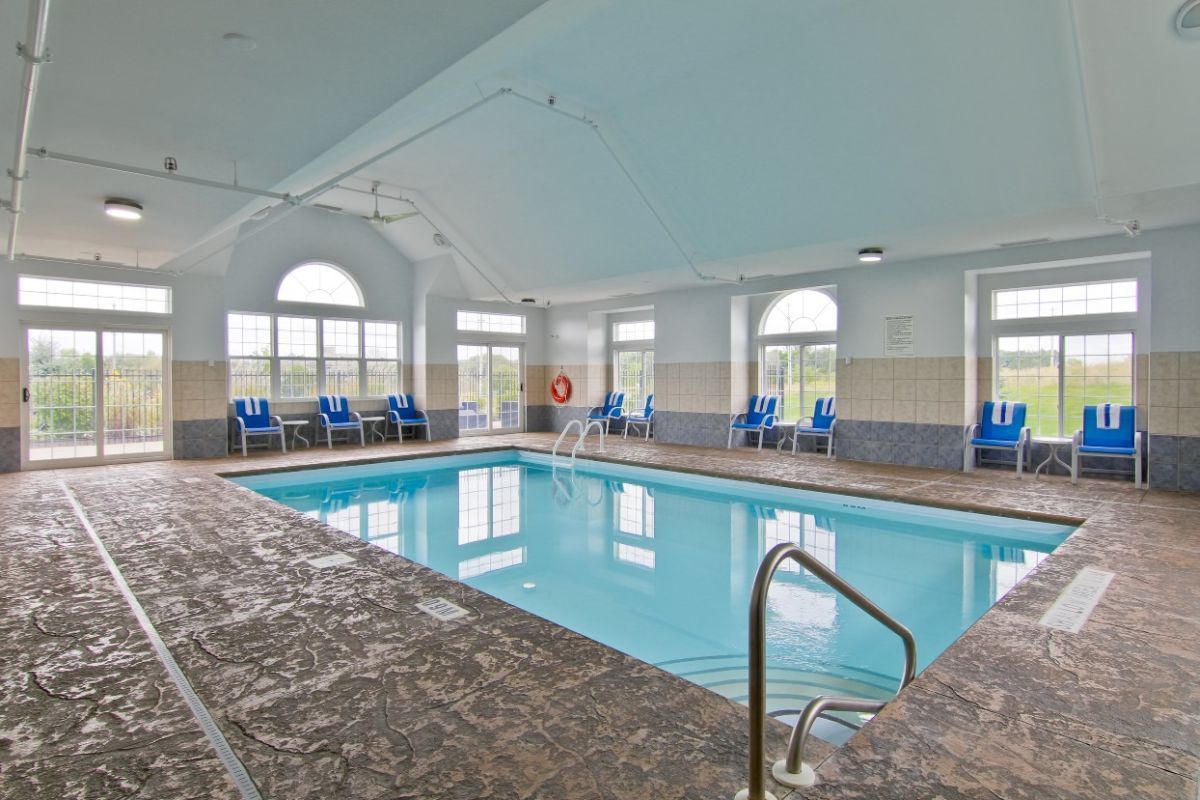 Cozy up at Best Western Plus where you can book a time in the pool for just your party. Splash around without worrying about other people and just kick back a little bit. Wanting to get out? Awesome! The kids will love exploring the Woodstock Museum NHS and Woodstock Art Gallery (by appointment) and adults will love grabbing a hot drink and some artisan chocolate bars from Habitual Chocolate in the downtown (ok, kids will probably love this too). Both the Woodstock Museum and The Woodstock Art Gallery have winter exhibits on display right now, perfect for enjoying before heading out on a winter hike through on of Woodstock's well-maintained trail systems at Roth Park or head down Highway 2 towards the Youth Start Trail or Lions Trail.
When you're ready to eat, there are loads of restaurants in Woodstock to choose from for dine in and take out options. We recommend The Brickhouse Brewpub or Charles Dickens Pub for delicious eats that even the fussiest of eaters will enjoy! Finally, if you want to get some shopping in, check out One of a Kind Antique Mall, Canada's largest indoor antique mall. Kids and adults alike will love discovering hidden treasure, vintage goods and more through three floors. Kids and adults will also love The Record Works where adults can go crate diving through a wonderful selection of new and used vinyl and kids can check out a variety of video games.
3. Holiday Inn Express
Where: 510 Norwich Ave, Woodstock, ON . (View Map)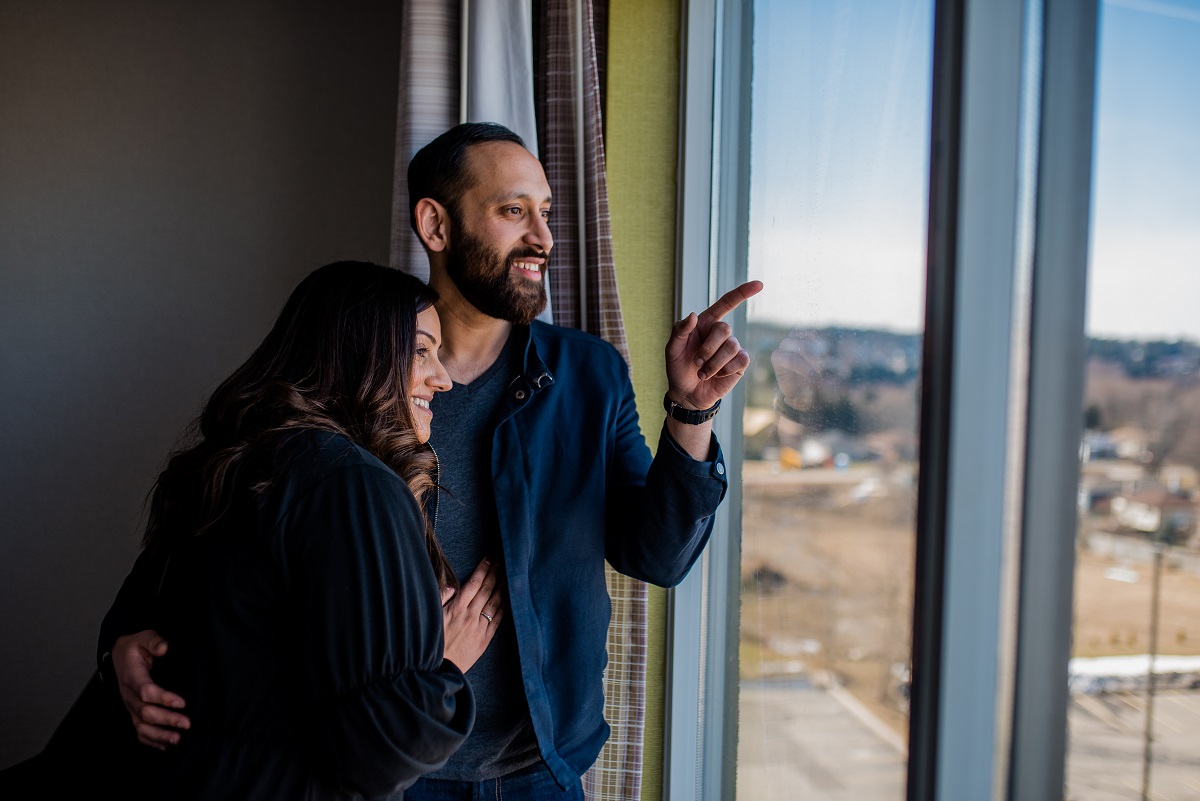 Just around the corner is the Holiday Inn Express! The kids will love this pool. Of course, a capacity limit is currently in place so you can swim with lots of space. If you're up for a drive, consider checking out the same places as mentioned above or head out of town on a country adventure! At Wild Comfort Body Care, owner Danielle Paluska handcrafts soap, hair care and skin care all in house using loads of natural ingredients. Check out her creations that she makes in house and grab a few zero-waste items made my local artisan, Living Stitches as well.
Foodie Familes will love Greener Pastures Eco Farm where they can shop for all kinds of local treats including pasture-raised meat, cheese, Hewitt's milk and more. Better yet? Email or send them a Facebook message in advance to book yourself in for a farm tour where the whole family can learn about eco-farming, rotational grazing and meet the animals. Finally, consider treating the family to something delicious like a donut from Chick Boss Cake (delivery available), a butter tart from Dee-Lights Bakery or a giant pretzel from Two Guys & a Whisk! They'll love the small town getaway experience and you'll appreciate the slower, quiet pace.
4. Spruce Lea Gatherings
Where: 255073 25 Line, Thamesford, ON. (View Map)
Spruce Lea Gatherings is great for the family looking to enjoy the heart of rural Ontario and just kick back. Located on a country property with plenty of space for everyone, their ranch house can accommodate two house holds completely seperately or your can rent the entire thing. With room fin the upper unit for up to six people and 8-12 in the lower unit, there's plenty of room for everyone to chill out. Go for a walk on the property, enjoy a movie on the couch or cook a meal together in the kitchen using ingredients from the many farms that scatter the area.
If you're looking to go on a little excursion, there's plenty of excitement to be found. Adults will love nearby Kintore Coffee- a cafe full of great drinks as well as other local goodies like dried soups, woodworkings, jewellery and more. Around the corner, Kintore Custom Hardwoods specializes in custom furniture as well as kiln-dried lumber, charcuterie boards and more. Pop into their show room to browse and perhaps pick up a gift for you or someone else. Furthermore, Ingersoll is about ten minutes away and is a wonderful spot to spend the day tobogganing, doing a little shopping or grabbing something to eat.
Kick Things Up a Notch
How: With more outdoor adventure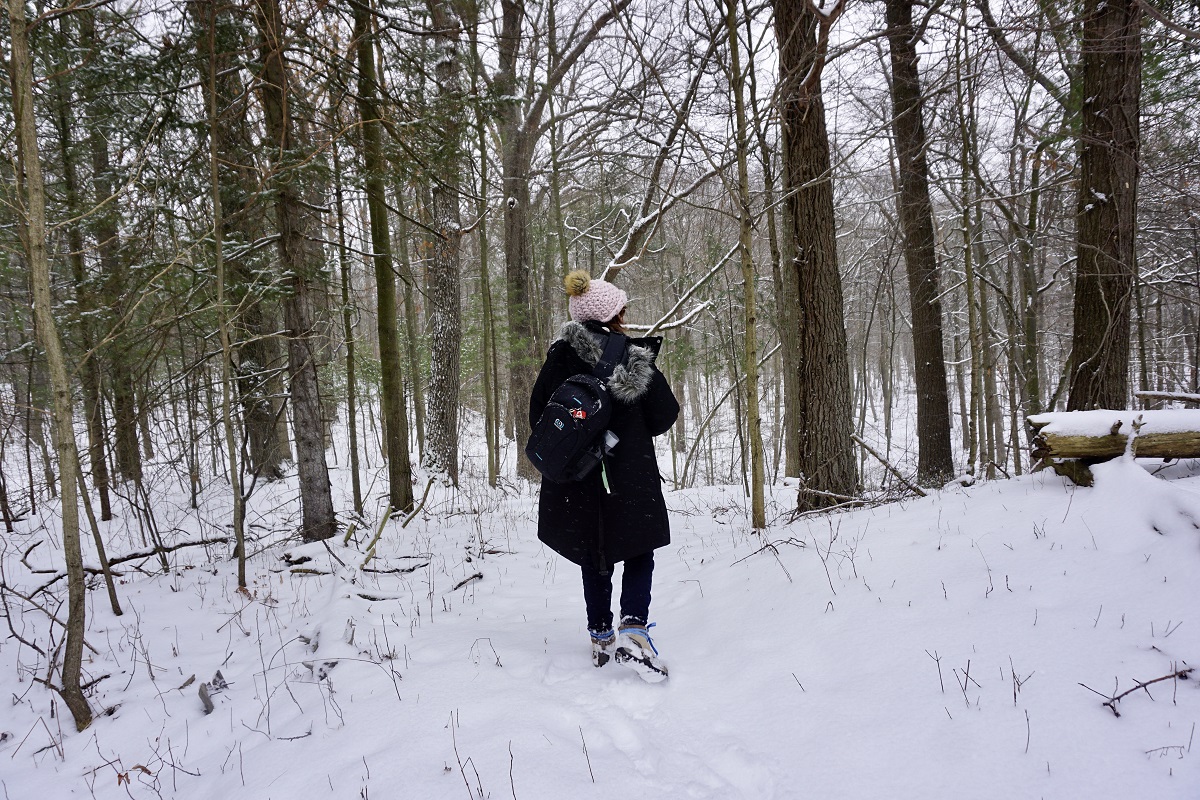 You know what they say: there's no such thing as bad weather, just bad clothing. Why not bundle up this winter and explore the great outdoors in Oxford? Consider packing your toboggans and in Ingersoll, cruising the hill beside Alexandra Hospital or in Woodstock check out the hill at Southside Park (485 Parkinson Rd.) behind the aquatic centre.
Want to go the extra mile? Consider booking a winter outing with Grand Experienes. They'll take you on a winter hike and cookout lunch to enjoy as a family! Book online and enjoy the best the season has to offer.
Want more family fun? Check out our Oxford Insider newsletter.