Sweater Weather Eats: 10 Hearty Fall Dishes to Enjoy in Oxford
Tis the season to dawn your sweater and wool socks. While you change your wardrobe, you're most likely changing your diet as well this time of year. Light summer salads change for belly-warming soups and heavy dishes that provide you with a little comfort. We totally get it. That's why we've combined eight of our favourite fall dishes from across Oxford County for you to read all in one spot!
1. Roast Beef Stuffed Yorky
Where: Charles Dickens Pub, 505 Dundas St. Woodstock, ON. (View Map)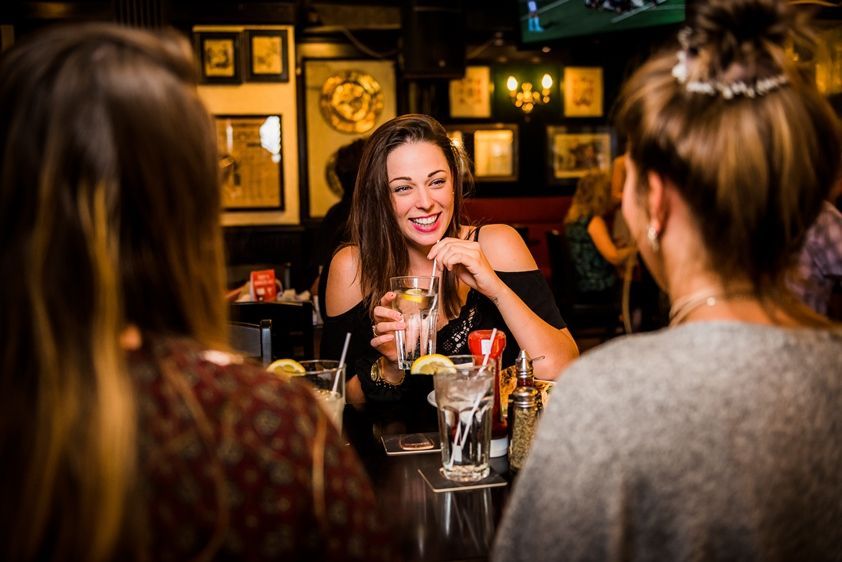 Charles Dickens Pub is the perfect spot to cozy up with a pint and a hearty dish when temps start to dip. This English pub has all your favs including shepherd's pie and their renowned fish and chips. Their roast beef stuffed yorky is a twist on a classic roast beef dinner and is sooo mouthwatering.
2. Berkshire Pork Sausage
Where: SixThirtyNine, 639 Peel St. Woodstock, ON. (View Map)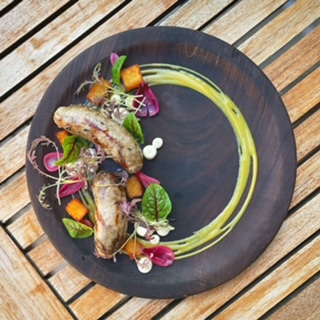 Enjoy this perfect warm appetizer of housemade locally sourced Berkshire Pork sausage, with rosti potato, honey mustard, pickled pearl onions and truffle aioli. It's perfect for a chilly day when you want something that will really hit the spot. Head to their page for SixThirtyNine's full fall menu, coming soon.
3. Bibimbap
Where: Sushi Cove, 930 Dundas St. #5, Woodstock, ON. (View Map)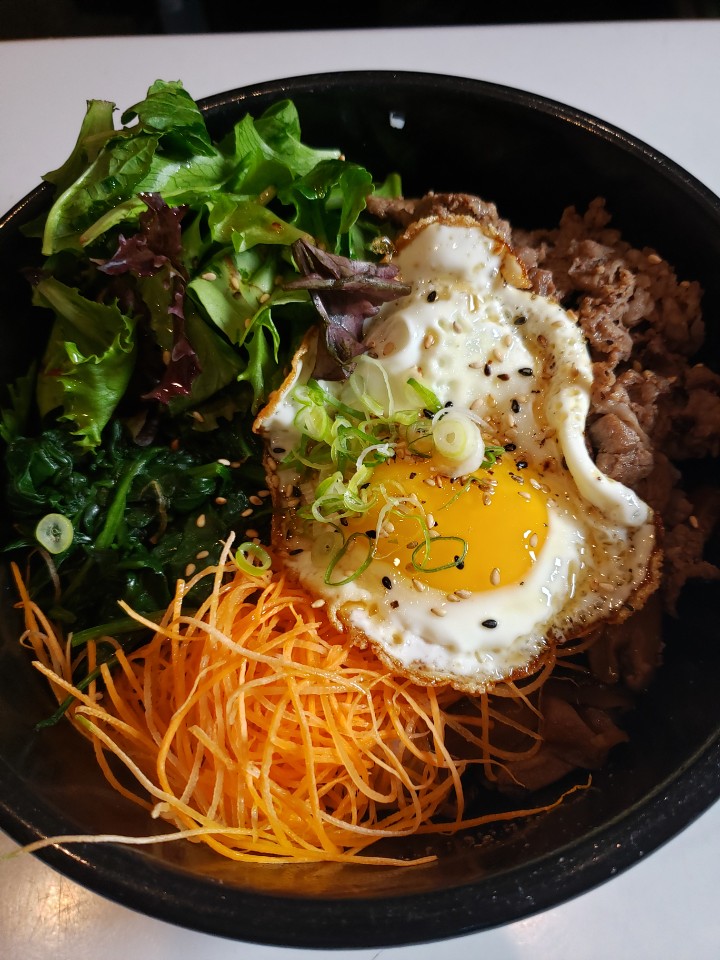 Think tender beef, crunchy rise and slivered veggies all topped with a gooey egg and you've got bibimbap- a traditional Korean rice dish that is perfect for cooler weather. At sushi cove, they're bring a full bowl to your table, sizzling hot and sending out the BEST smell. Seriously, the only thing that beats the smell is the taste.
4. Gunn's Hill Smoked Mac n' Cheese
Where: Louie's Pizza & Pasta, 440 Bell St. Ingersoll, ON. (View Map)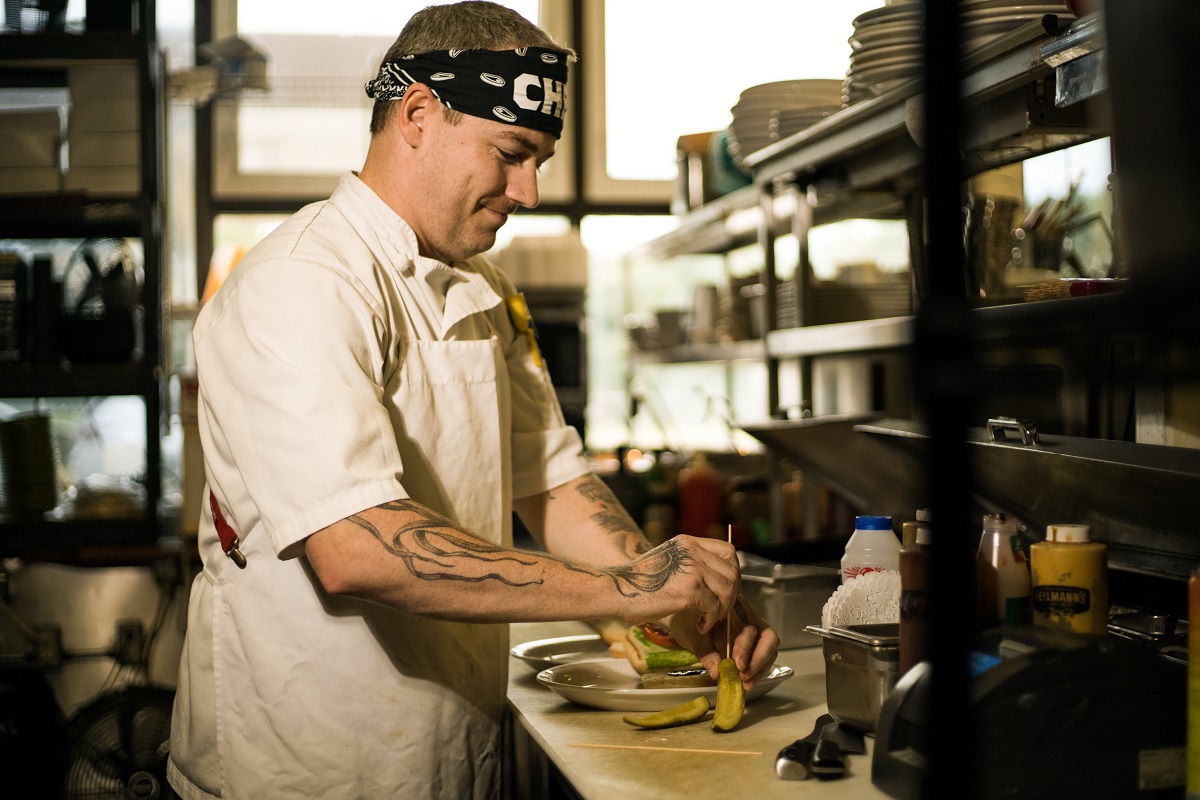 Eating something from childhood has never tasted this good before. The smoked mac n' cheese from Louie's Pizza and Pasta features huge amounts of gooey, smoked 5 Brothers cheese from local Gunn's Hill Artisan Cheese for what we would consider the perfect fall dish. Eat it in house or get it to go on a stormy evening to enjoy in front of the TV in your pajamas. We won't judge.
5. Slow Roasted Turkey Dinner and a Homemade Apple Fritter
Where: Quehl's, 33 Woodstock St. S. Tavistock, ON. (View Map)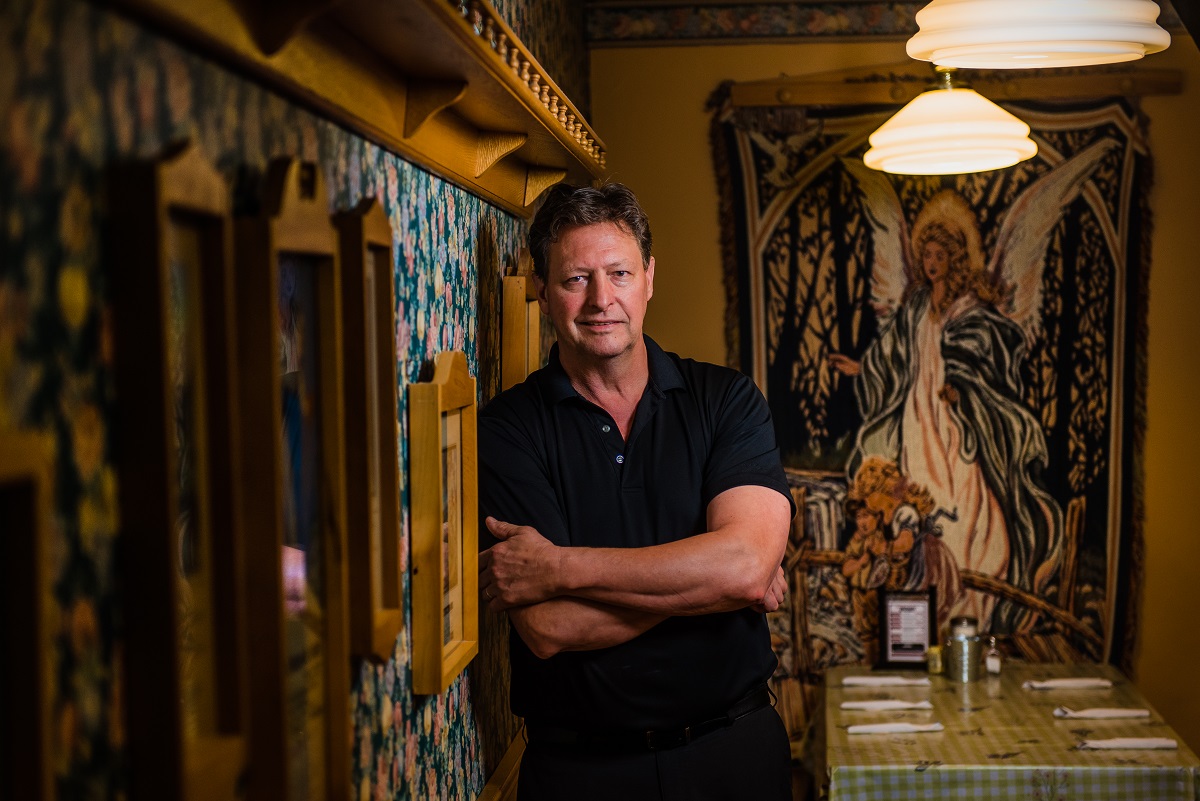 Quehl's Restaurant in Tavistock is all about tradition and that includes hearty comfort foods like your mom used to make (or maybe even your grandma)! Their slow roasted turkey dinner will satisfy you like no other and, if you have room after your finished, you should definitely top it off with an old fashioned, homemade apple fritter made in house.
6. Thai Braised Beef Short Rib
Where: The Elm Hurst Inn & Spa's Mansion Restaurant, 415 Harris St. Ingersoll, ON. (View Map)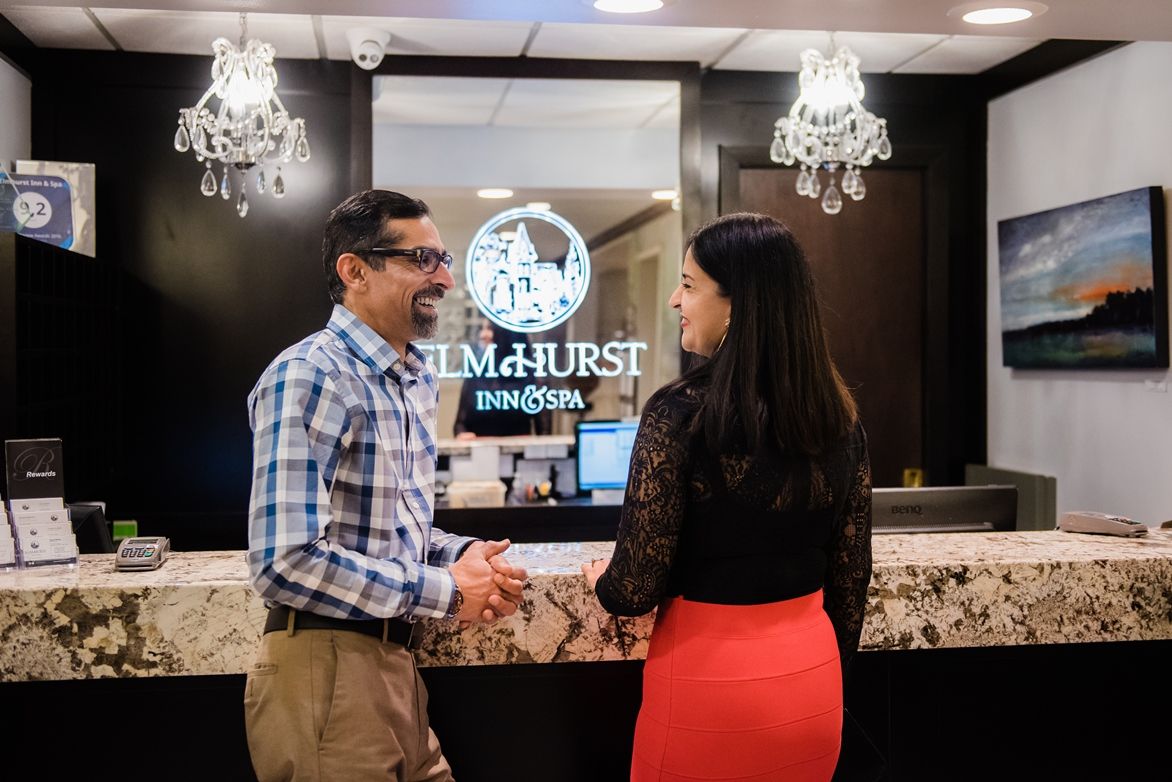 The new fall menu at The Elm Hurst Inn has arrived and we are loving the look of the braised beef short rib. This starter leaves lots of room to get into one of their tasty entrees and perhaps an apple crumble for dessert! Served alongside a potato croquette, grilled zucchini and a corn emulsion, it's a lovely way to enjoy the season. The Elm Hurst Inn has some great trails around the property to enjoy in fall as well as charming rooms if you're in search of an autumn getaway!
7. Pad Thai with Zucchini Noodles
Where: The Indigo Lounge, 264 Tillson Ave. Tillsonburg, ON. (View Map)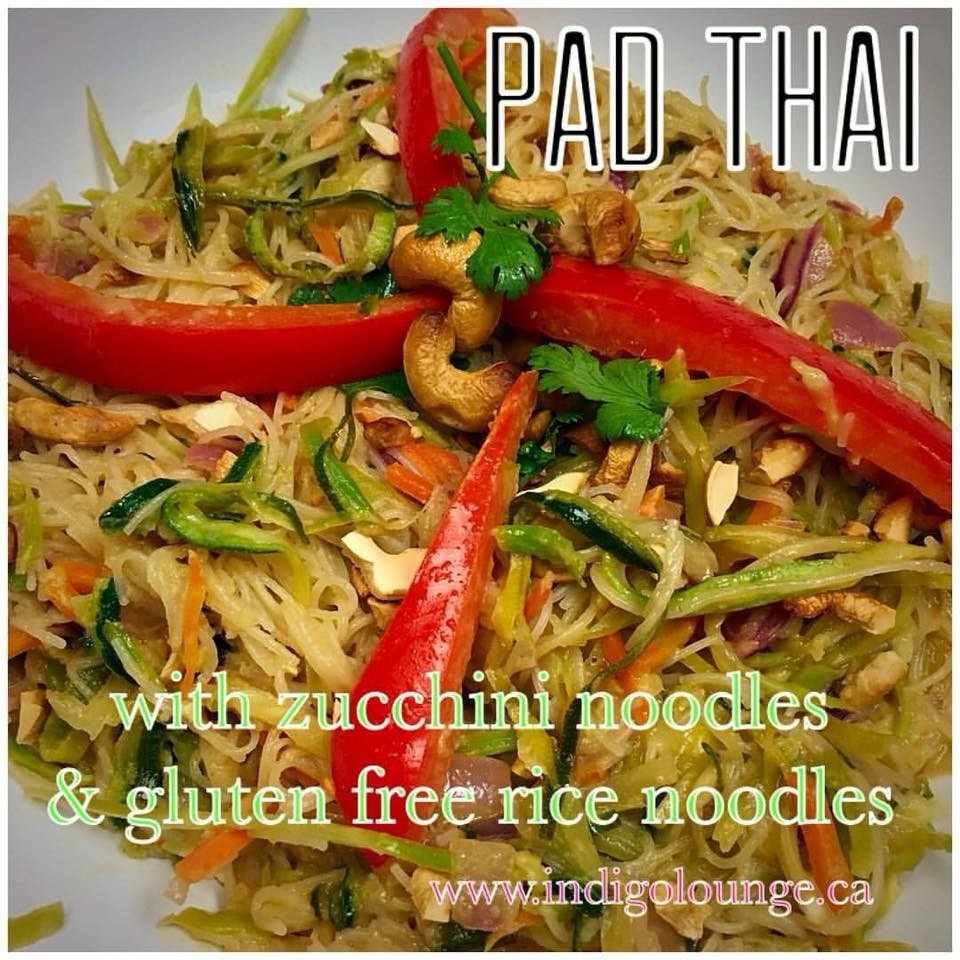 This healthier twist on pad Thai hits the spot and tastes super fresh. Spiralled zucchini noodles along with rice vermicelli, Indigo Lounge's take on pad Thai is one of our favourite meals on the menu. Enjoy on the patio, indoors, or takeout.
8. Autumn Buddha Bowl
Where: The Olde Bakery Café, 120 Thames St. S. Ingersoll, ON. (View Map)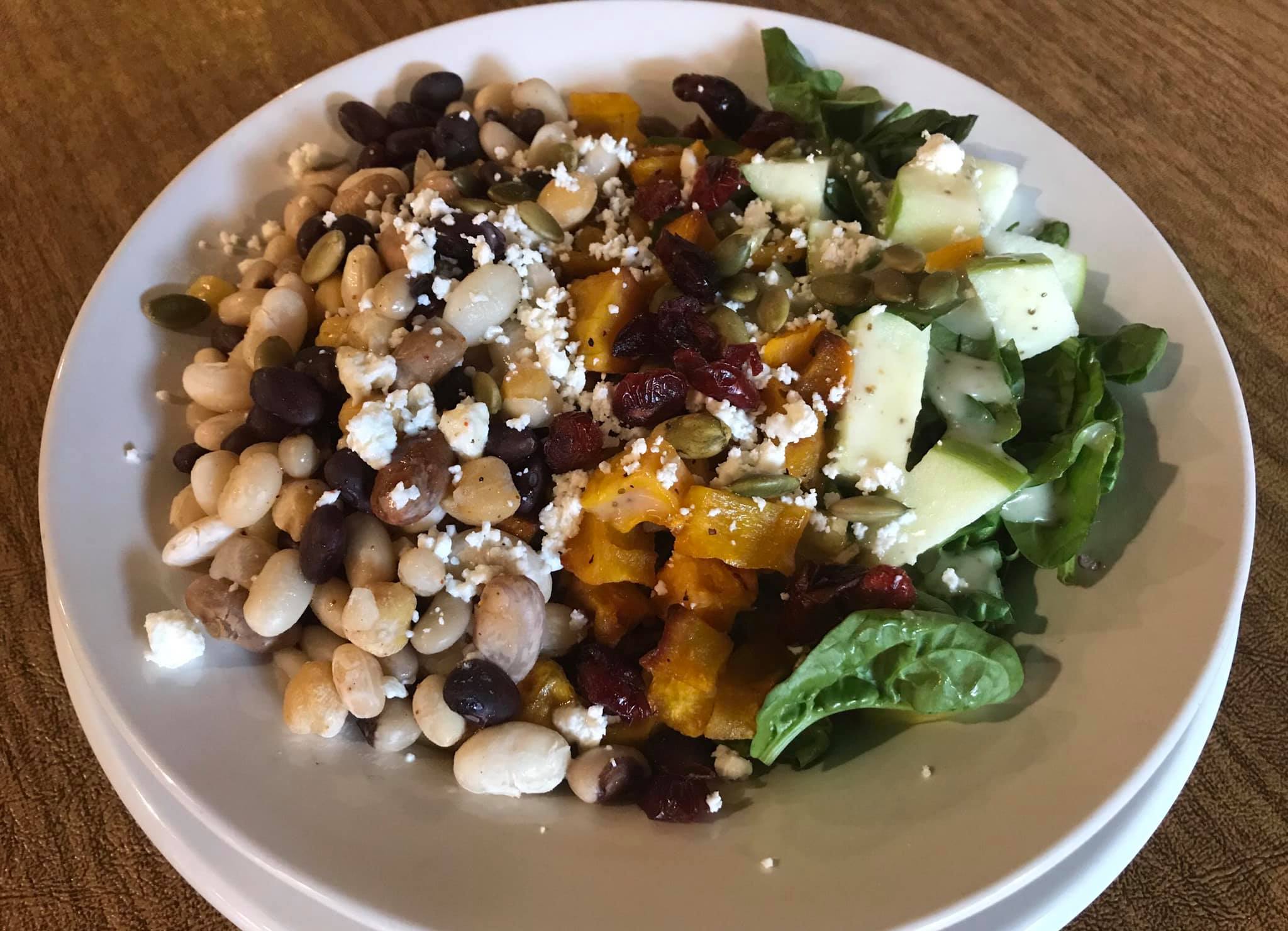 Using the veggies of fall harvest, Olde Bakery Café's Buddha Bowl is available for the month of October and you should definitely check it out! Featuring quinoa, and wild rice under baby spinach, fresh apples, roasted sweet potato, squash, dried cranberries, toasted pumpkin seeds, marinated 7 bean medley and goat cheese, the whole thing is drizzled with an apple farm dressing. Bring on fall, baby!
9. BBQ Pulled Chicken Flatbread
Where: Brickhouse Brewpub, 190 Fairway Rd. Woodstock, ON. (View Map)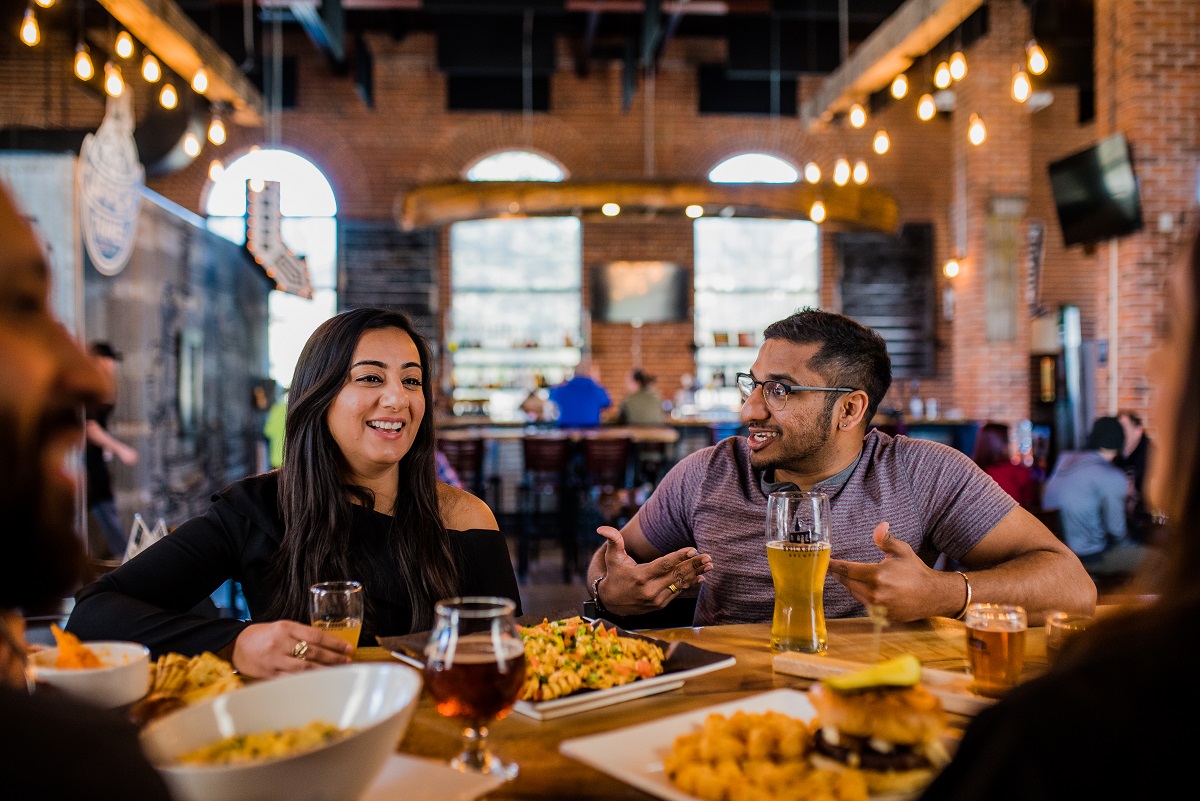 This delicious flatbread is loaded with Whisky BBQ pulled chicken and beer-braised onions, topped with a blend of mozzarella and cheddar cheese then garnished with cherry tomatoes and fresh green onion. Explore our selection of 25 craft beer taps featuring 13 Upper Thames brews and 12 guest taps from other craft breweries in Ontario. Brickhouse also has a full bar offering liquor, wine, cider, hard seltzer, craft soda, locally roasted coffee and other non-alcoholic options.
10. Paneer Masala
Where: Tandoori Knight, 511 Dundas St. Woodstock (View Map)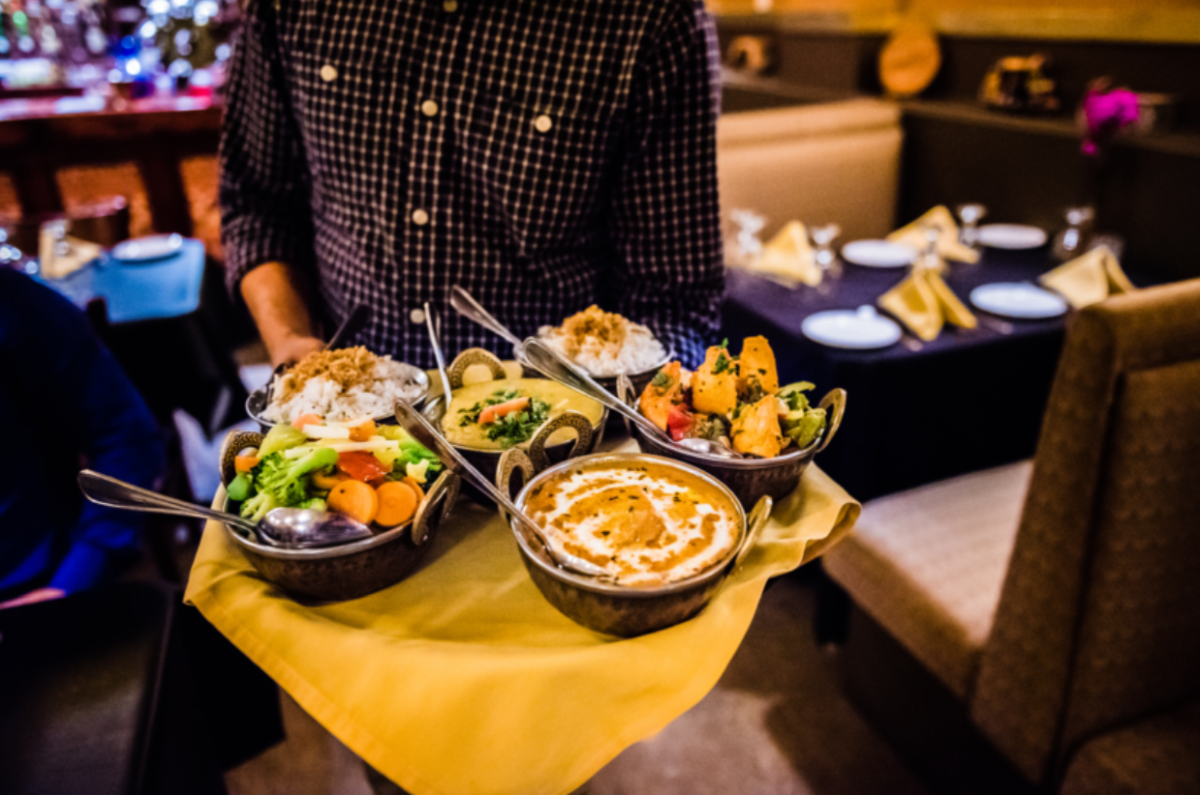 Honestly we always have such a hard time picking at dish at Tandoori Knight because everything is so tasty and full-flavoured. From the spicy vindaloo to the mild butter chicken and everything in between, there are so many awesome dishes to choose from. One of our favs is the paneer masala which is a homemade cheese green pepper, tomato, onion and rich gravy. It's seriously delicious!