3 Places to Bike with Your Kids in Oxford
We know now more than ever, you need ways to get out of the house with your wee ones. That's why we've picked three of our favourite spots to bike with your kids in Oxford. These parks and trails provide easy terrain, scenic views and most importantly, the ability for kids to burn off some energy while you enjoy the great outdoors.
Participark
Where: 45-65 Concession St W. Tillsonburg, ON. (View Map)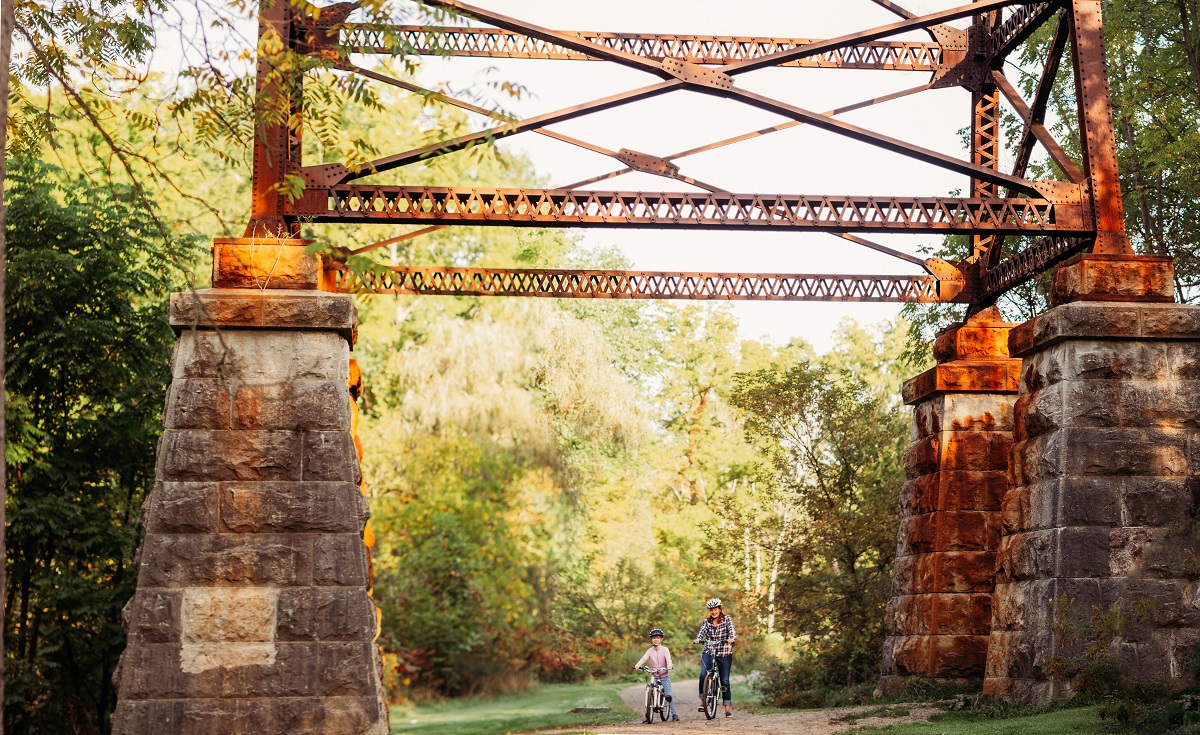 Participark in Tillsonburg has been a local gem for years. With a trail running the length of the park past babbling brooks, large trees and small bogs, it's a great way to go for a ride and get some much-needed shade on a sunny day. Your kids will love discovering what's living along the stream and riding underneath large bridges. Large open green spaces offer you the opportunity to pack a picnic to enjoy or just lay out on the grass for a little bit while you watch your wee one ride.
The Great Trail (aka The Trans-Canada Trail)
Where: Tillson Ave, Tillsonburg ON (just south of North Street) or Norwich Access: Zenda Line just south of Cornell Rd on the east side.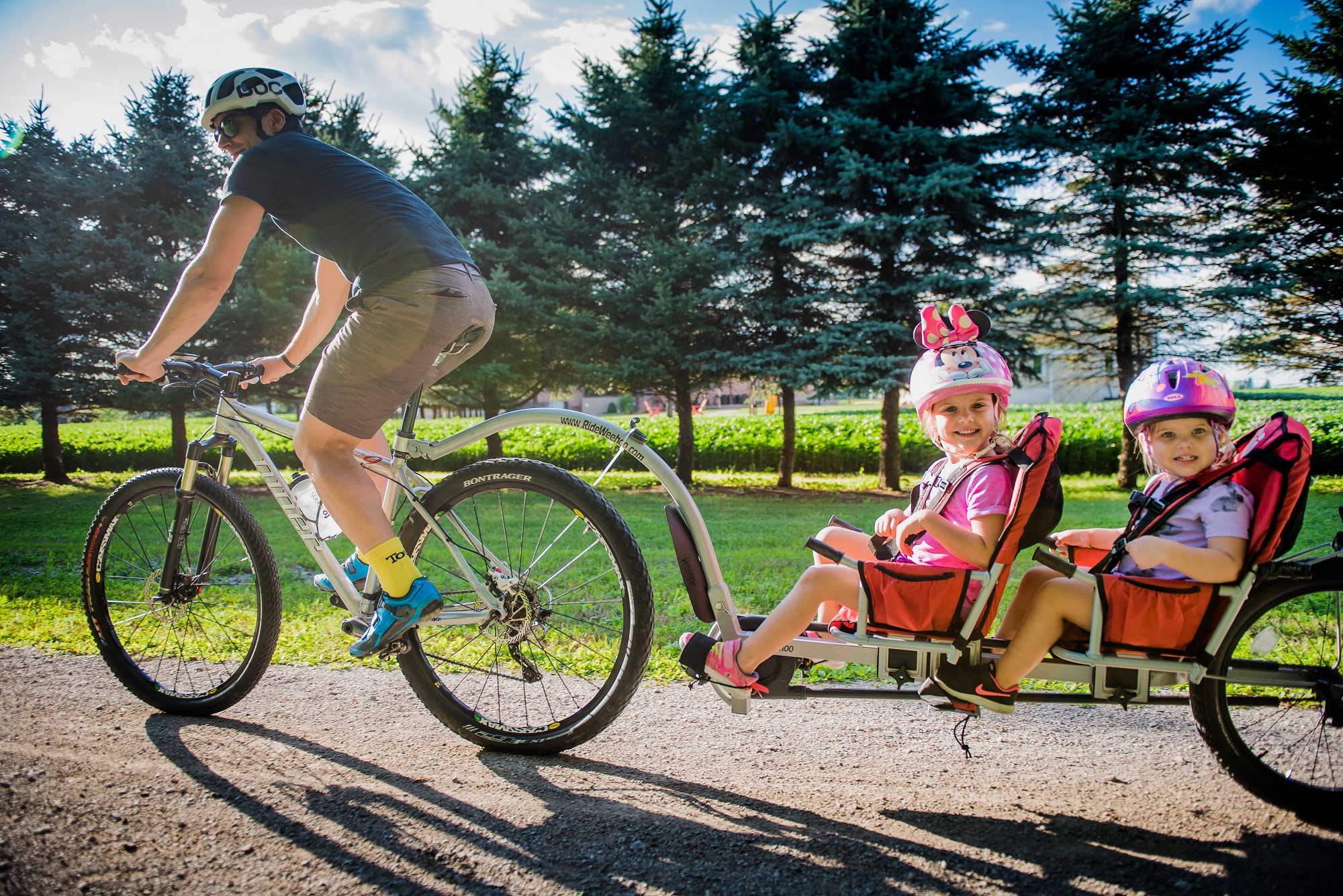 Help your kids connect with the whole country! A ride along The Great Trail means you and your wee ones are cycling a trail that stretches all the way across Canada. Starting in Tillsonburg, this trail is an easy, flat one for kids and adults alike and will bring you past scenic farm fields, lush forest and more. Head out for a short ride and then come back and grab a bite, some ice cream or head home.
Oxford Thames River Trail
Where: 45th Line at 454779 or gated laneway just south of CNR crossing on Zorra Line in Beachville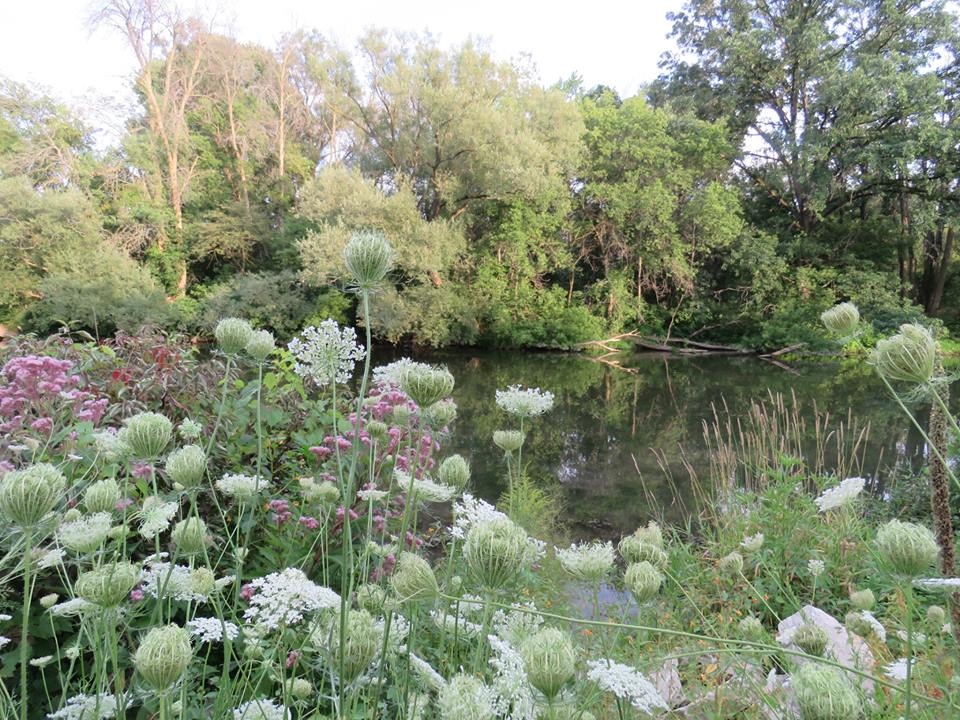 Check out the Thames River as it flows along side this quiet trail in Beachville. Birds and other animals can be seen all along the trail with so many native trees planted. Need a break? A sheltered picnic area and observation deck on the east end of the trail allow for you to grab a seat while your kids continue to ride.
Want more ways to stay busy in Oxford? Sign up for our Oxford Insider newsletter.
Trip Ideas
The year was 1980. The Rubik's Cube was all the rage, Mount Saint Helena was erupting and somewhere in...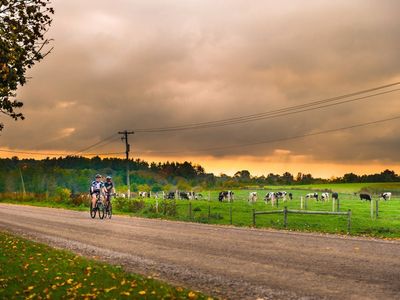 Gearing Up Cycle-Friendly Ingersoll with the Ingersoll Safe Cycling Committee The Ingersoll...