3 Back Road Trip Ideas for Fall Farm Fun
Fall is here and that means apples, freshly baked pumpkin pies and perfect colours! Discover the farms of Oxford County that kick autumn up a notch or two.
Discover Local Food on these back road trips for fall farm fun
We've put together three itineraries for a day on our back roads visiting farms, eating baked goods and experiencing farm life.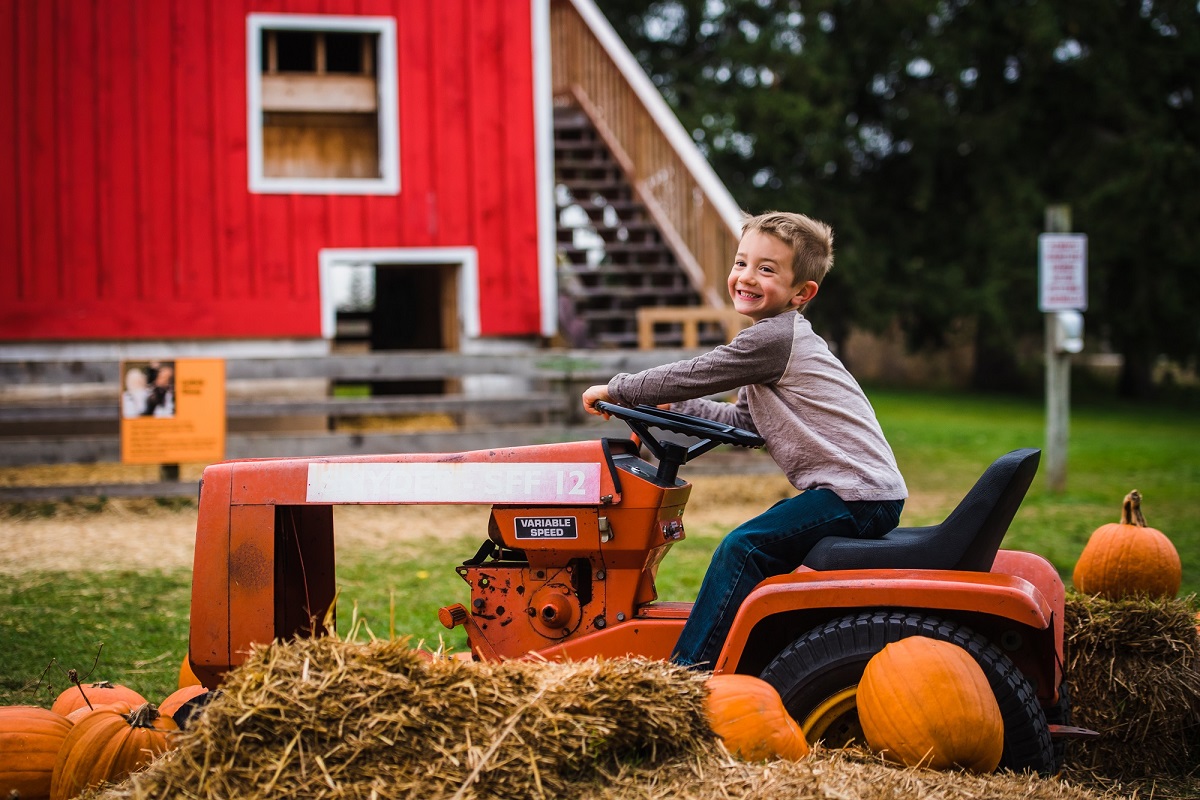 The Blandford-Blenheim Farm Tour
A day on the back roads of Blandford-Blenheim will bring you down winding routes of fall colours, golden farm fields and cows out on pasture if the weather is nice. End your day around a warm campfire all to yourself.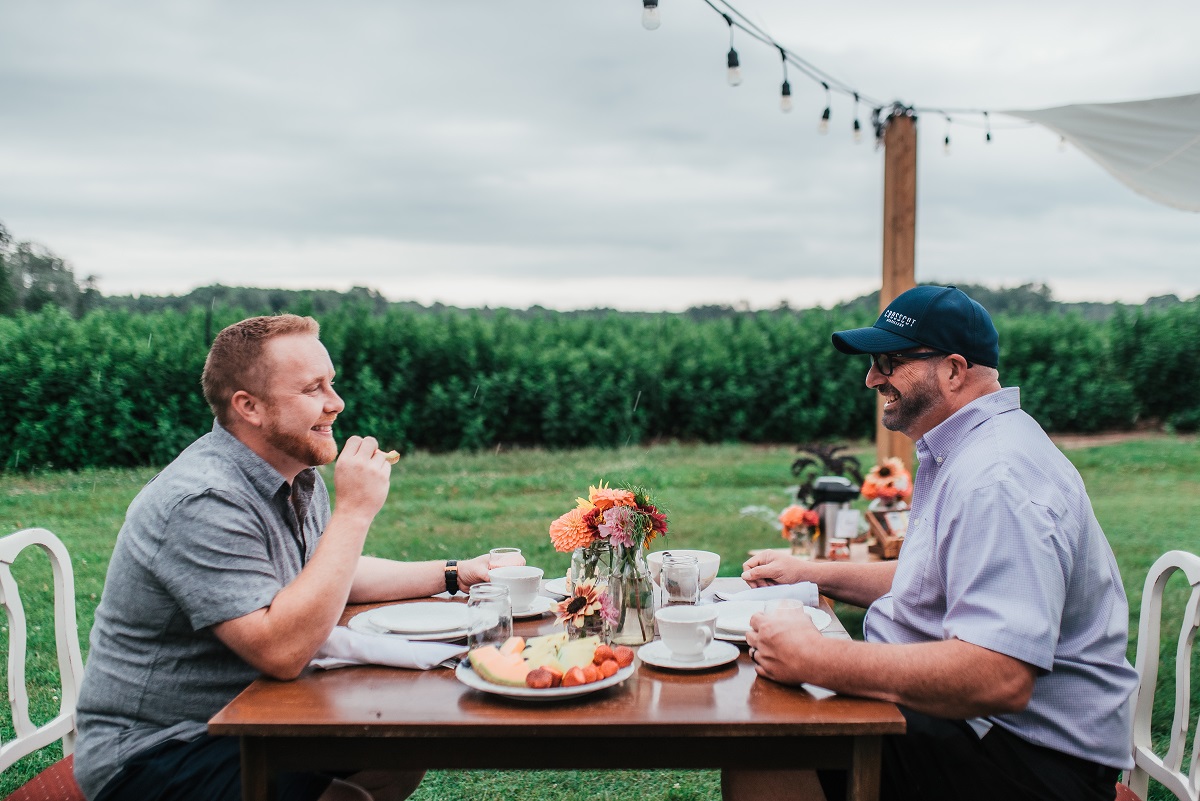 Start your day at Thames River Melons for all kinds of fall fun. Whether you head out into their pick-your-own pumpkin patch, pick-your-own apples, or select one of their funky winter pumpkins and gourds from their wall, you're sure to get in the seasonal spirit.
Next up, head inside their farm store to grab a variety of baked goods, condiments and fresh produce that is grown on the farm or sign up in advance for their brand new Harvest Brunch experience where you'll harvest ingredients from the field and make a delicious long table brunch alongside Alex Chesney, farmer and registered dietician at Thames River Melons.
About ten minutes away, Udderly Ridiculous Farm Life is waiting for you! Check out their farm store which is chock-full of Ontario-made goods that include goat milk cheese, beverages, apple chips and of course their award-winning goat milk ice cream to name a few.
To make the most of your visit, book yourself into one of their zany experiences like goat yoga, alpaca picnics or their signature Taste of Farm Life experience.
The next stop is Mountainoak Cheese! Drive along beautiful back roads full of fall colours and golden crops on the farm fields to this cheese factory where they use milk from their cows to craft out-of-this-world Gouda.
If you'd like to know more about this spot, consider coming on a Saturday! If you call in advance, you can book yourself into a cheese factory tour at 10 am or 3 pm.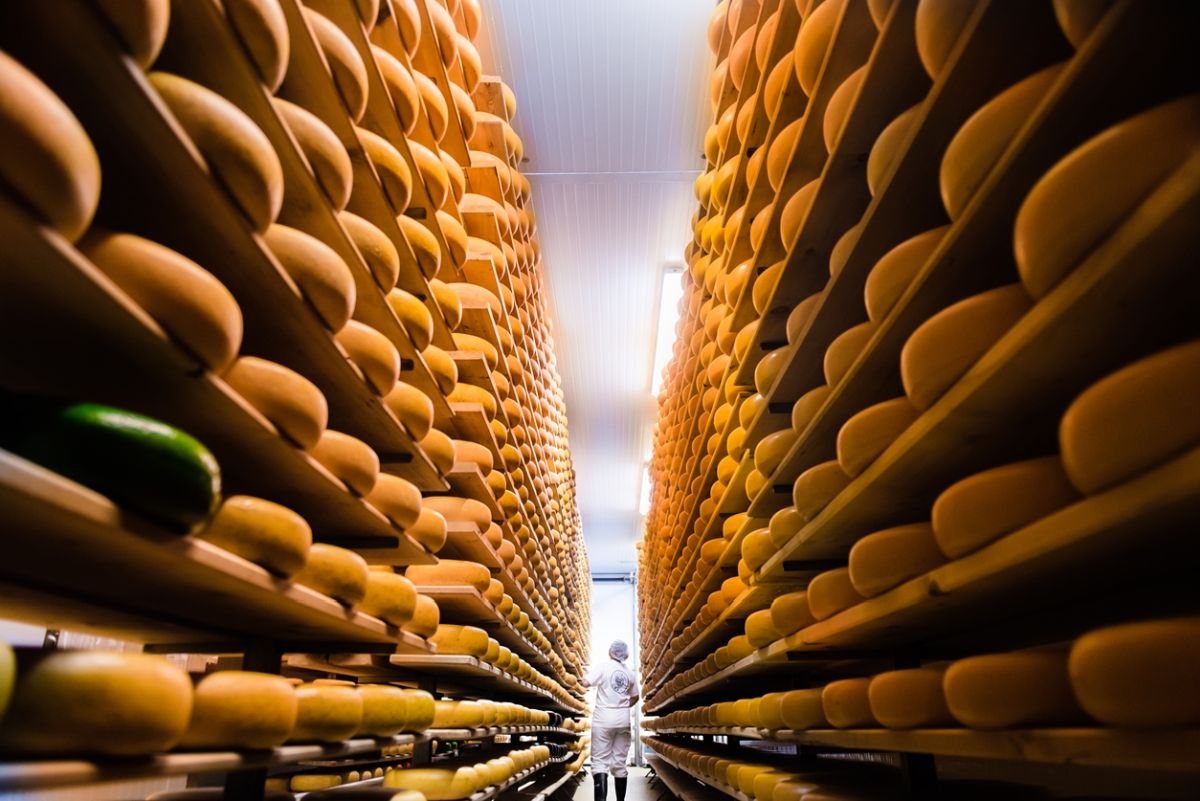 Finally, head out to three stops all kitty-corner from one another. Nith Valley Organics and Perrys Corners Farm serve up plenty of delicious, local goodness. Nith Valley grows a hugely diverse range of certified organic vegetables as well as eggs, pastured sheep, broiler chickens and more.
Across the road, Perrys Corners Farm specializes in animal husbandry and heritage breeding. Shop their farm store for a variety of meat like chicken, pork, lamb and more raised on the farm.
Finally, wind down your day at Snyder's Family Farm, one of our favourite fall destinations. Stop at their bakery for delicious fall treats like pumpkin woopie pies, cinnamon buns and cookies or book yourself a farm pass where you can enjoy pedal carts, a pumpkin patch, giant inflatable pillow and so much more!
Those looking for a spook will love Fear Farm, their sister business, which transforms the adventure farm into a spooky Halloween attraction full of spectacular haunts, wagon rides and food trucks. You can even book your own haunted campfire!
Fall Flavours and Fun in Southwest Oxford
Discover freshly-grown apples, a unique country store with homemade fudge, a flower farm and so much more in South-West Oxford!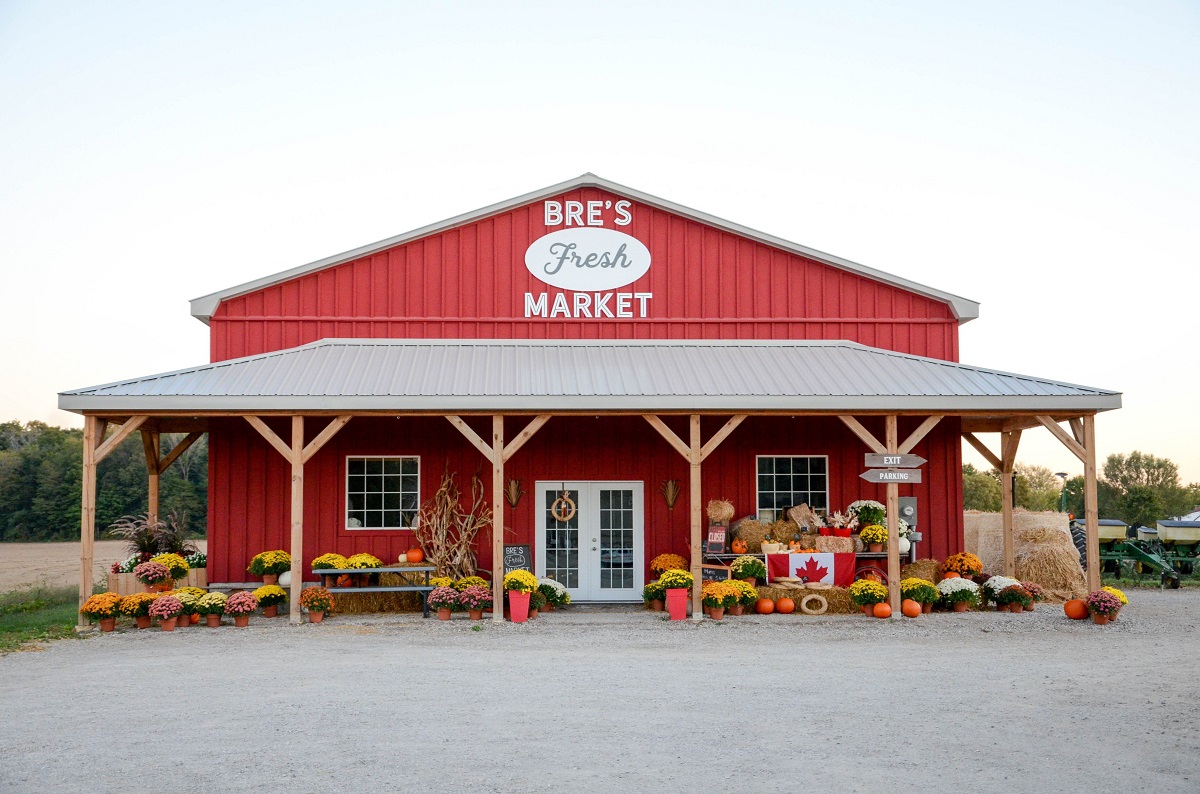 To us, nothing says fall like biting into an apple straight from the orchard. Binnendyk Orchards in Tillsonburg is conveniently located right off of Highway 19 and has loads of variety of apples including Honey Crisp, Gala, Courtland and more! Pop in and grab some from this farm store that has been a favourite in the community for many years.
Just down the road, visit Coyle's County Store to try their delicious homemade fudge with real butter and cream. Check out their assortment of fresh roasted nuts and delicious baking supplies. Shop their giftwares and find something for everyone.
Head down Airport Road to the Skyway Cafe to enjoy the view of airplanes taking off and landing while grabbing a bite to eat. Try their All-Day Breakfast or Daily Specials.
Around the corner, Bre's Fresh Market has delicious local produce, baked goods, cheese, meat and more from neighbouring farms and their own. Pop in to pick up your fall pumpkin and grab some other goodies to enjoy along your drive.
Four minutes away, Makkink's Flower Farm is a pretty little oasis filled with fresh blooms. Pop into the farm store to grab a beautiful fall arrangement, fresh-cut bouquets and other locally made. Grab a bite to eat and a beverage from their bakery cafe before you go.
Head toward McBeth Road, 1km east of Culloden Line to enjoy the Lawson Tract a mixed wood trail which provides hikers with the joy of seeing a variety of vegetation and the opportunity to do some bird watching or have an afternoon picnic.
Over in Mount Elgin you will find Orange Door Acres Farm, known for their artisianal chicken, but you can also shop seafood, authentic italian pizza, and strawberries.
Stop in at Red Dragon Dairy just up the road in Salford where you will find delicious varieties of Sheep milk cheeses, fresh cheese curds, cream cheese and aged cheese, Ontario and imported European cheese, freshly baked bread daily with a good range of local produce and preserves. They also carry a selection of traditional British products.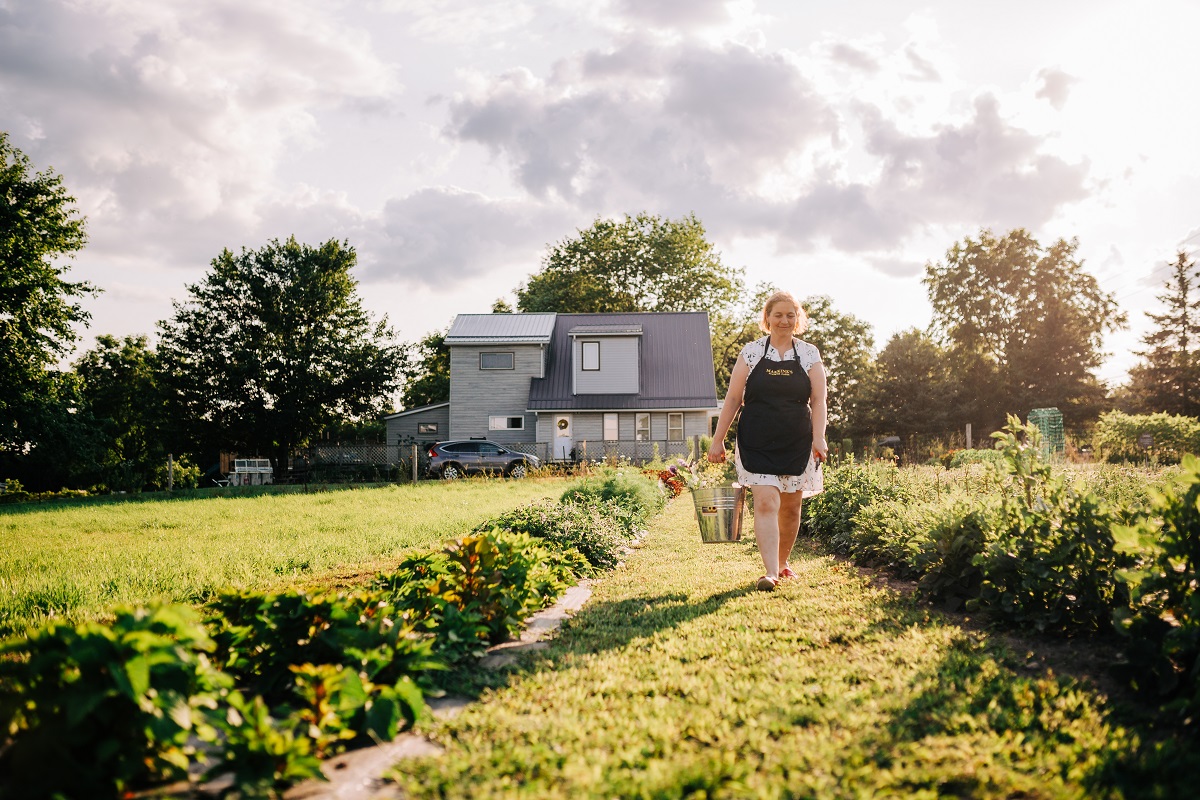 Want to enjoy all those delicious treats and more that you picked up along your visit? Consider heading to a local park for a picnic.
A Fall Getaway in EZT
Weave your way through the beautiful villages and hamlets that make up East-Zorra Tavistock in this fall tour that brings you to unique farms, a woodshop and more.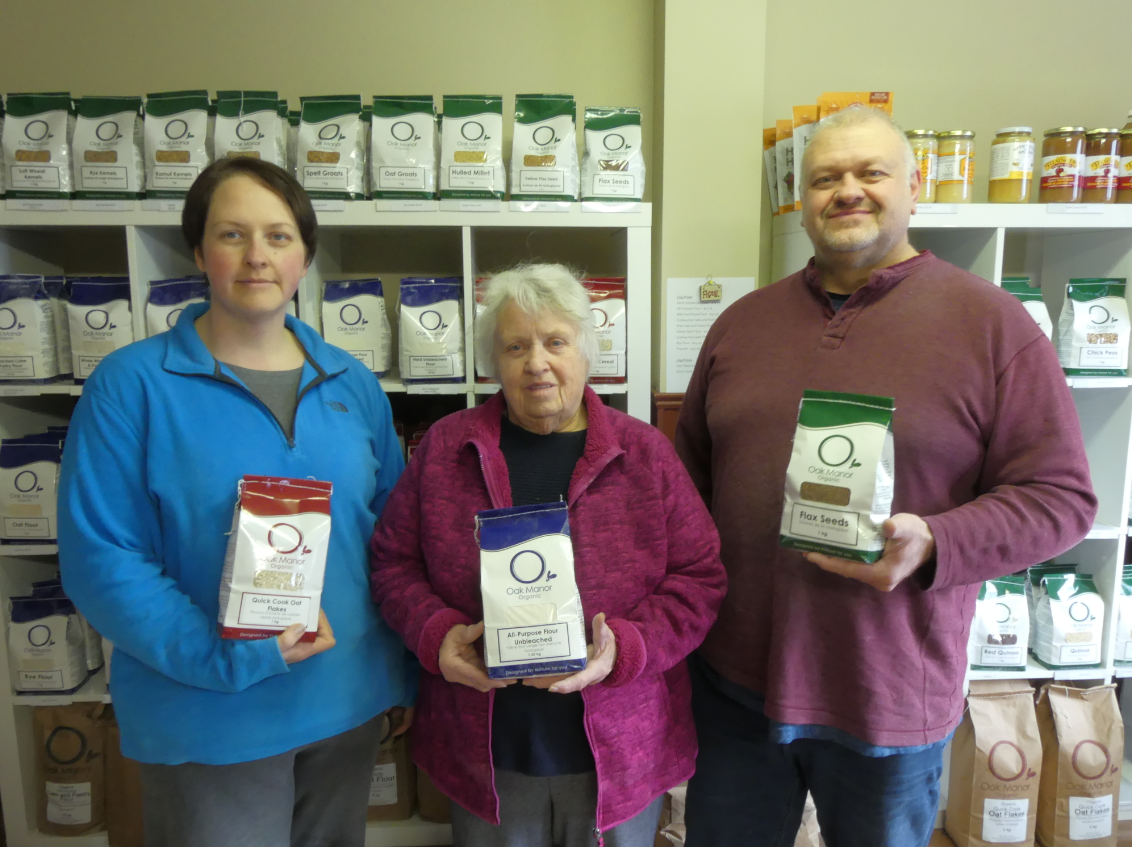 They say breakfast is the most important part of the day and Oak Manor Farms just outside of Tavistock has you covered in that respect. Canada's first organic grain mill, Oak Manor Farms specializes in selling delicious organic products milled right on site.
From quinoa and cornmeal to oat flakes, porridge, steel cut oaks and flour, you'll find it all in-house. Stop in and stock up on items for your next breakfast, baking project or any other creative addition to your table.
Heading into Tavistock, stop into Krug's Meat Market, the local butcher shop. This old-school stop has amazing cuts of all sorts of meat as well some other local goods like honey and cheese. Grab some cuts for your next BBQ or bacon to go with that aforementioned breakfast!
Enjoy hearty country favourites at Quehls Restaurant and Catering. Using traditionally raised meats, farm fresh ingredients and old school recipes, their menu is sure to hit the spot. Cozy into their restaurant to enjoy fresh baked pies, flavourful chili, made-from scratch cranberry sauce and their ice cream parlour.
About 5 minutes away, Bickle's Orchard Park Farms will fulfill your appley dreams with all kinds of varieties. Shop heritage apples as well as modern favourites and everything in between. Have a specific purpose for those apples in mind? Ask the staff what apple will best match what you're using it for.
Fleming Farms is next on the schedule with their roadside farm stand. Pop in with cash (or e-transfer) to select from a beautiful array of pumpkins and gourds. From your classic oranges to warty pumpkins with twisted stems, you'll never know what you'll find! While you're there you can also shop for local asparagus chips, preserves and coffee.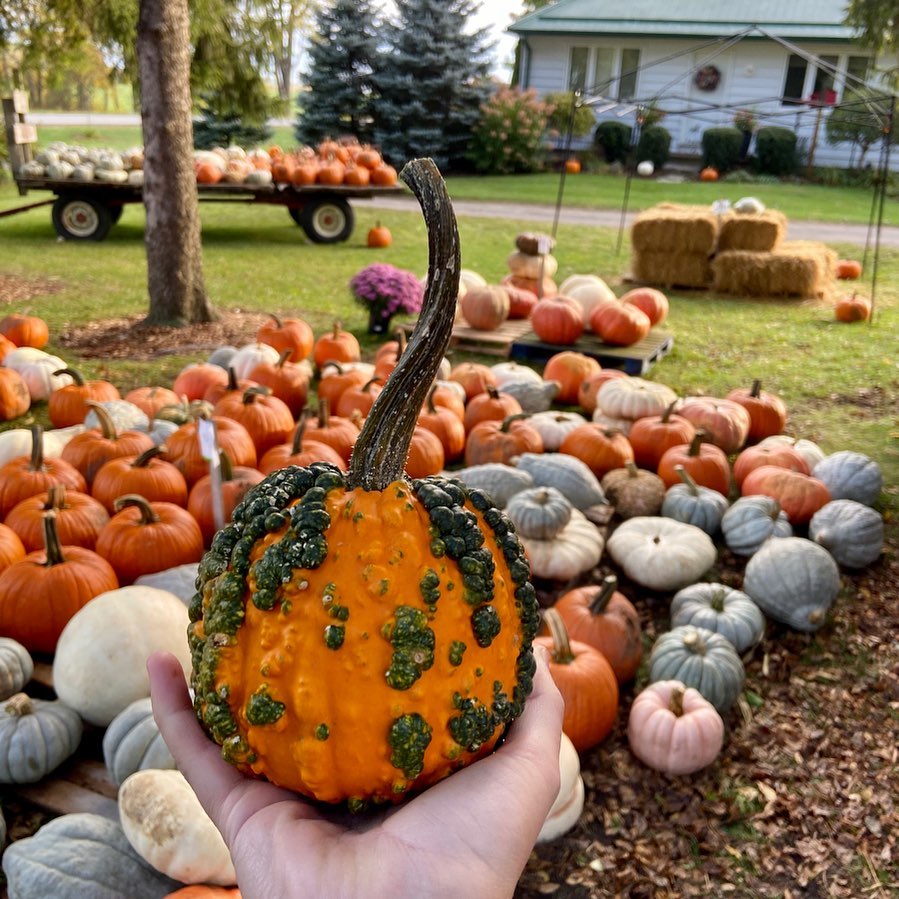 Buffalo Ben Bisons is one of those unique farms we referred to. Drive up the property and to the farm store. Owned by the namesake, Ben, this bison ranch is a cool site to behold AND a great spot to grab bison burgers and steaks. Call in advance and you can book a wagon tour of the farm with Ben and see the bisons roaming around.
Finally, end your day at a cool, local woodshop. Open Monday, Wednesday, Friday and Saturday, Kintore Custom Hardwoods has a showroom full of raw kiln-dried lumber available for purchase if you're into a project as well as custom furniture, charcuterie boards and more. A great way to end the day on a beautiful backroad, enjoy the colours as you drive in!
Stay the Night
Thinking about making this into an overnight trip? Check out our accommodations page for boutique inns, hotels, bed and breakfasts and camping options!
When are the colours the best?
Usually colours in Oxford peak just after Thanksgiving but we recommend checking out
this tool from Ontario Parks
to get a good idea of where we're at this year.
Do you have any you-pick apple orchards?
Unfortunately, we don't but local apple farmers have done the work for you so you can still enjoy fresh, local apples straight from the tree.
Are there other farms in the area we should check out?
What's the best day of the week to visit?
Fridays and Saturdays are pretty awesome but there are great farms to visit all week long. Saturdays there are also farmers' markets in Tillsonburg and Woodstock. It's important to note that many businesses in Oxford close their doors on Sundays so they can enjoy the county too!