The Fall Bucket List
Fall is here and we've created the ultimate fall bucket list to get you out and exploring our beautiful back roads! From traditional fall activities like finding the perfect pumpkins to some…quirkier ideas, we've got it all. Read on!
Want to skip ahead by your interest? No worries.
Here's our Fall Bucket List
We want you to fall in love with Oxford County. Get it? That's why we've created this list of fall bucket list items for you to check off on our back roads, in our small towns and the places in between.
1. Find the Perfect Pumpkin
Where: Snyder's Family Farm, 936685 Blenheim Rd, Bright, ON. (View Map); Thames River Melons Farm Market and Pick-Your-Own Patch, 775530 Blandford Rd, Innerkip, ON. (View Map) or Berrylicious Fruit Farm, 425533 Substation Rd, Burgessville, ON. (View Map)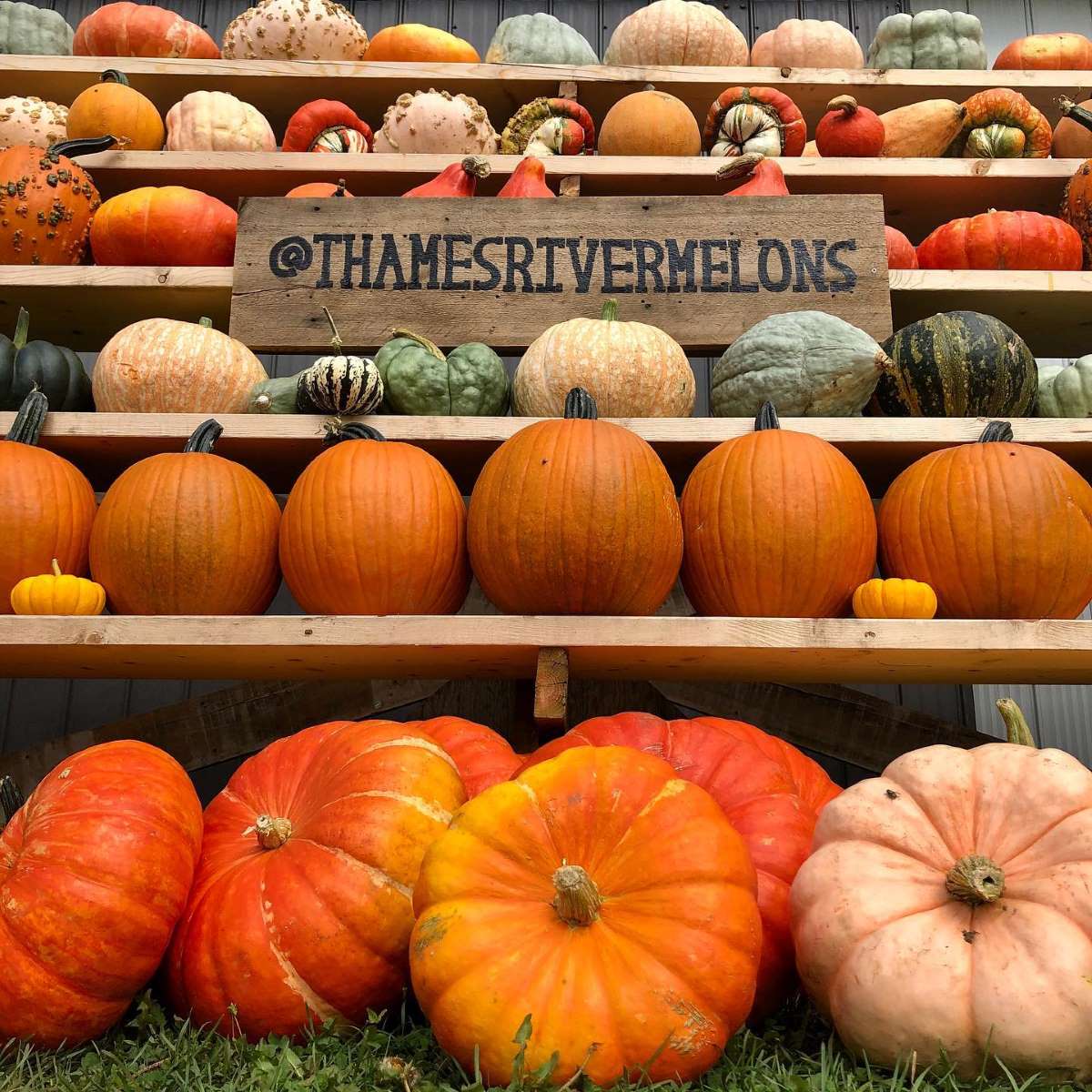 Let's give 'em pumpkin to talk about! October is the perfect time of year to pick the perfect pumpkin.
Whether you carve it up, set it out or eat it (imagine that?!), there's a pumpkin for you in Oxford County. This year, Snyder's Family Farm has a pick-your-own pumpkin patch as well as pre-picked pumpkins to delight in. While you're there, you may want to hit up their on-site bakery too (just sayin').
Also along our back roads, Thames River Melons has the perfect pumpkin (or squash) for you! Check out their pumpkin wall (pictured above) for all the beauties your inner designer desires. While on-site, be sure to also check out their market for freshly baked hand pies, produce and more!
Finally, Berrylicious Fruit Farm in Woodstock swaps their signature blueberries for pumpkins, corn and fall décor in October. Pick up a classic orange pumpkin and maybe a homemade pie, jelly roll or preserve while you're there!
2. Check out Fear Farm
Where: Fear Farm Canada, 936685 Blenheim Rd, Bright, ON. (View Map)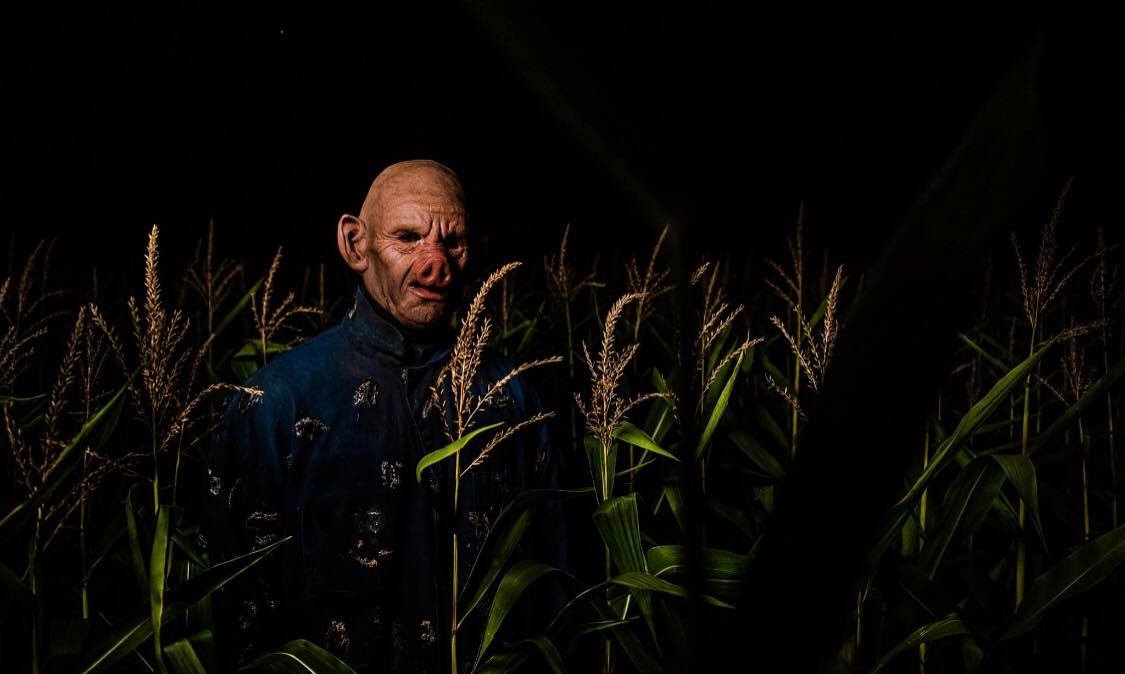 Love a good spook? The folks at Fear Farm creep it real every year with their spooktacular haunts, tasty food trucks and out-of-this-world Halloweeny goodness.
Grab your friends and head out for an evening of haunted hayrides, haunted houses and haunted…well everything.
Not to be missed, the food is a real shining star too. Bring your appetite so you can dine on poutine, grilled cheese sandwiches, candy apples and so much more!
Spots will be very limited this year so be sure to book your spot ahead or enjoy a haunted campfire!
3. Book a VIP Campfire for Your Besties or Fam
Where: Snyder's Family Farm, 936685 Blenheim Rd, Bright, ON. (View Map)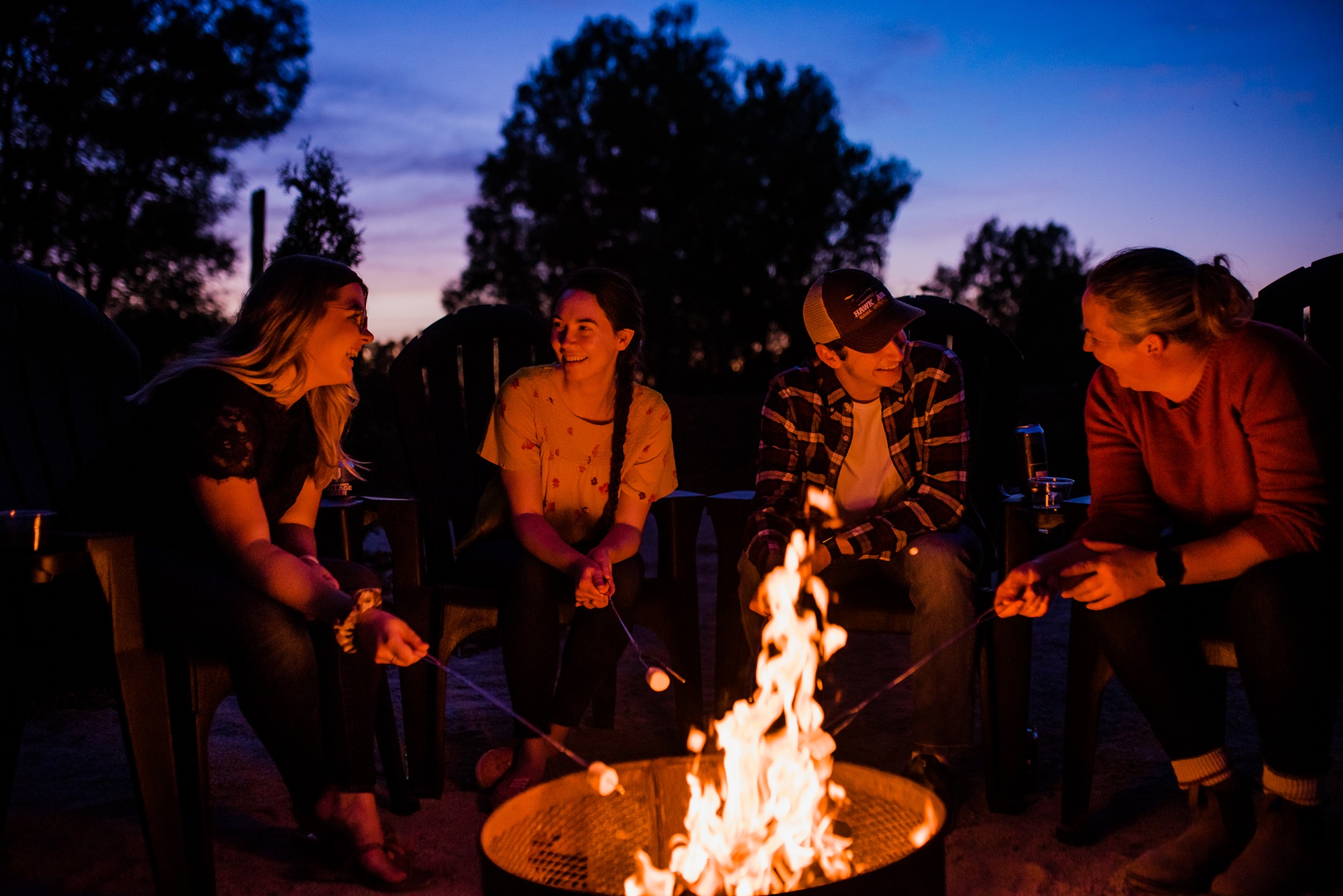 Is there anything better than circling a campfire in the crisp fall air? Grab those flannels and book a spot for you and your crew in the Snyder's Sunset Campfire Experience.
Each campfire comes with a s'more kit and your VIP site complete with Adirondack chairs and a pre-lit fire.
To spice things up, you can order sweets from the bakery (hello pumpkin cinnamon rolls), pizza that is oh-so-fresh, gourmet s'mores kits, nachos and of course, a few beverages that include Ontario beer and wine.
Now kick back and enjoy that refreshing fall weather with the ones you love most.
4. Cycle Past Gorgeous Fall Colours
Where: The back roads of Oxford County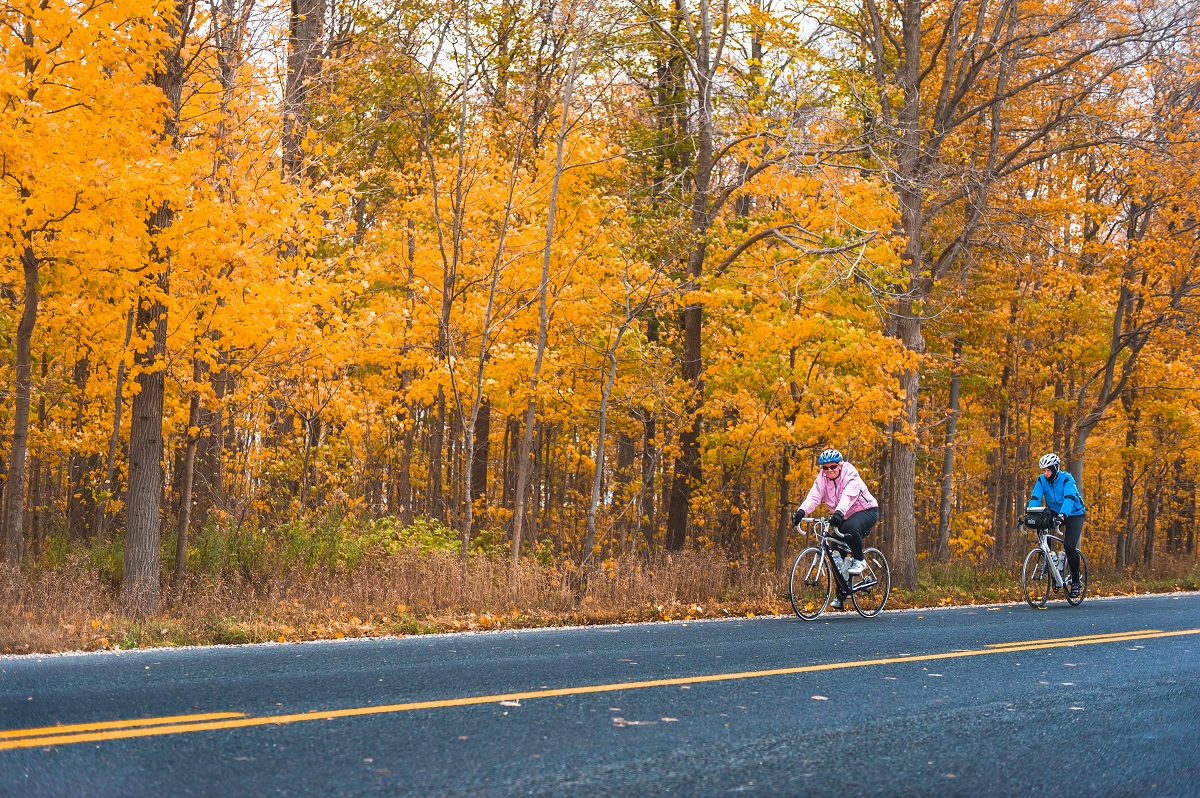 Fall is a great time to hit the trail, the gravel road or the paved routes through Oxford County on your bicycle! Whether you're a seasoned pro or you'd like a little guidance, there's a cycling route (or trip!) for you.
5. Harvest Brunch
Where: Thames River Melons Farm Market and Pick-Your-Own Patch, 775530 Blandford Rd, Innerkip, ON. (View Map)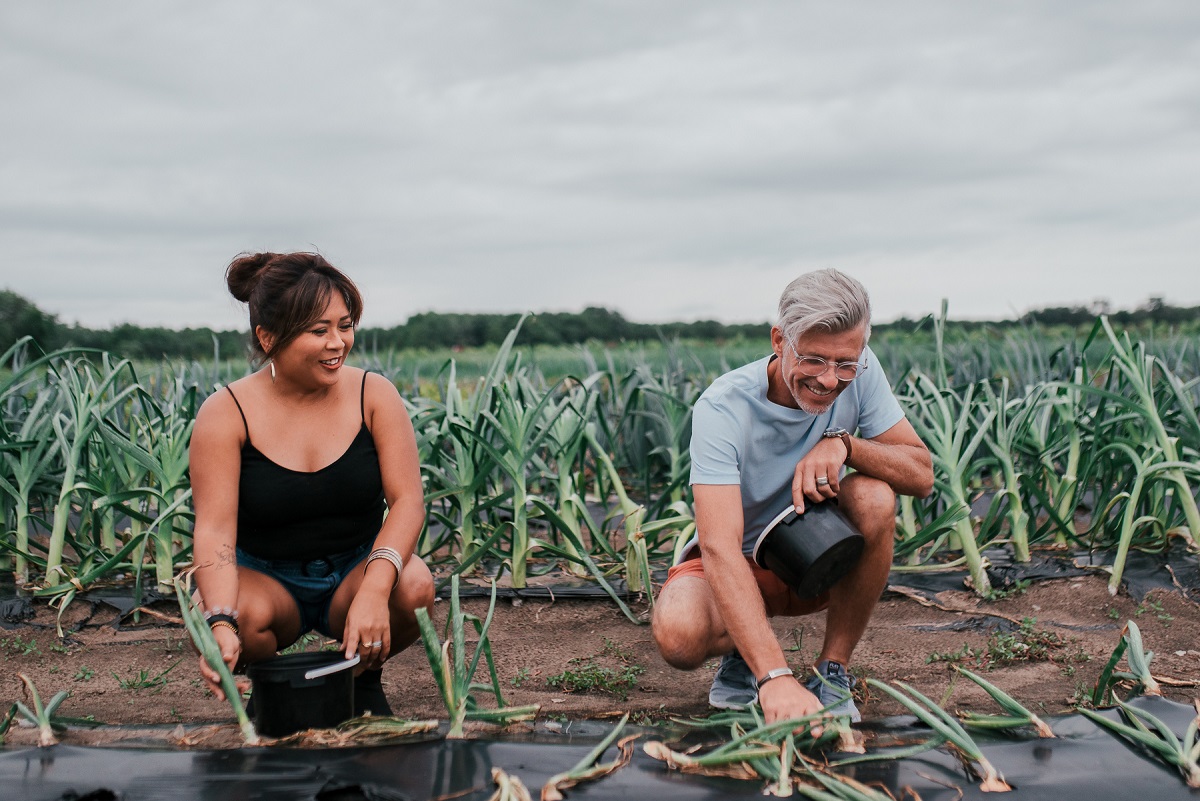 There's nothing we love more than hearty fall root veggies and time outside in the crisp fall air except all that combined with an awesome meal. In this new experience with Alex Chesney of Thames River Melons, you'll get the chance to head out into the field to harvest ingredients for your brunch.
Next, you'll head into the kitchen with Alex to create a beautiful, healthy brunch together. Finally, grab a seat as baked goods, coffee and more are brought to you either outside in the field or their brand new event space depending on the weather.
It's all about slowing down, appreciating your food and reconnecting with loved ones.
6. Visit a Small Town Museum
Where: Woodstock Museum, 466 Dundas St, Woodstock, ON. (View Map); Annandale National Historic Site, 30 Tillson Ave. Tillsonburg, ON. (View Map), Ingersoll Cheese Museum, 290 Harris St. Ingersoll. ON. (View Map), Beachville District Museum, 584371 Beachville Rd. Beachville, ON. (View Map)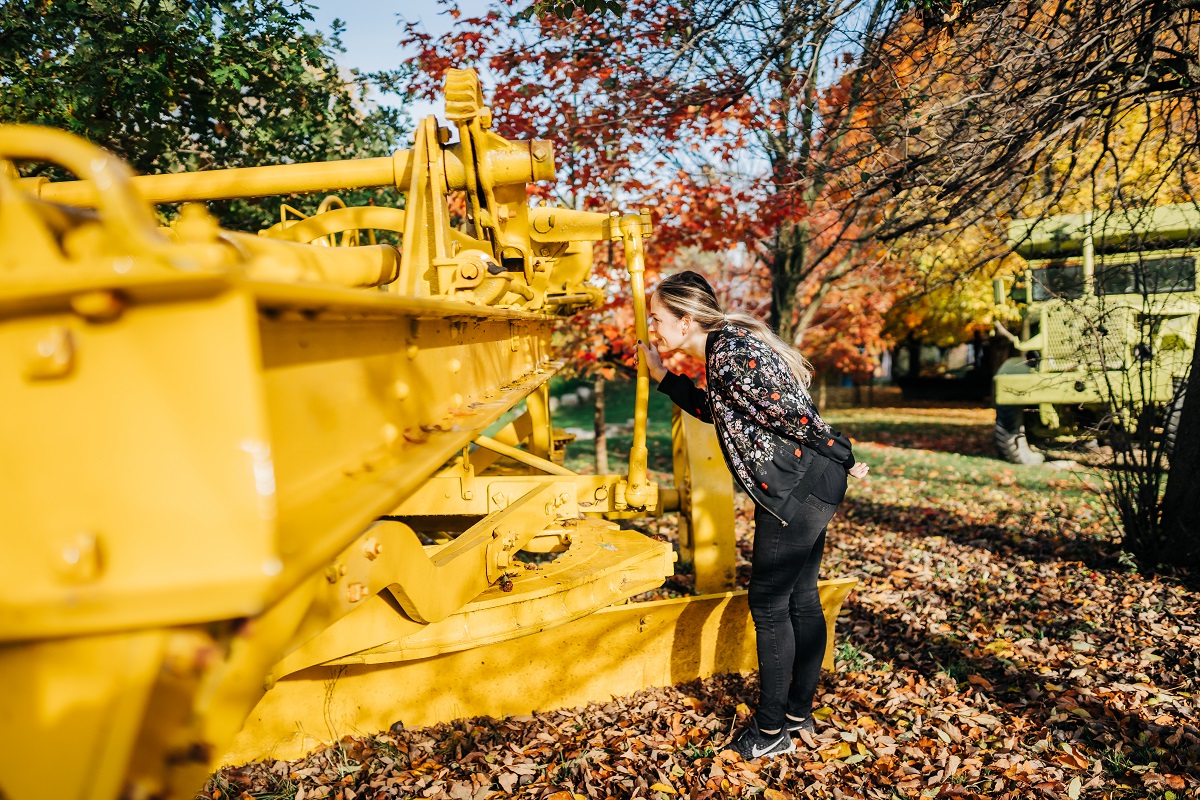 History buff? Fall is a wonderful time to visit a small town museum. With exhibits often changing for the season and kids back in school, it's a quieter time to take in some heritage.
In Woodstock, the Woodstock Museum NHS gives visitors a great glimpse into the city's past through ever-changing exhibits and permanent ones too! Be sure to check out their Facebook page for upcoming events.
Just down the road in Beachville, explore the area's rich history including North America's first baseball game, agricultural stories and so much more. Wander the exhibits and once you're done, consider chilling out on the property to take in the fresh fall air!
In Ingersoll, The Ingersoll Cheese Museum tells the area's rich dairy and cheese history in a replica factory. Inside the museum proper, discover Ingersoll's important connection to The Underground Railroad and many other community stories.
Annandale National Historic Site in Tillsonburg is built inside of the 1880s home of the town's first mayor. Decorated to the nines, you'll love discovering the tails of the Tillsons and admiring their design.
7. Go for a Refreshing Fall Walk
Where: The Carroll Trail in Tillsonburg, The Youth Start Trail in Woodstock or Trillium Woods in Sweaburg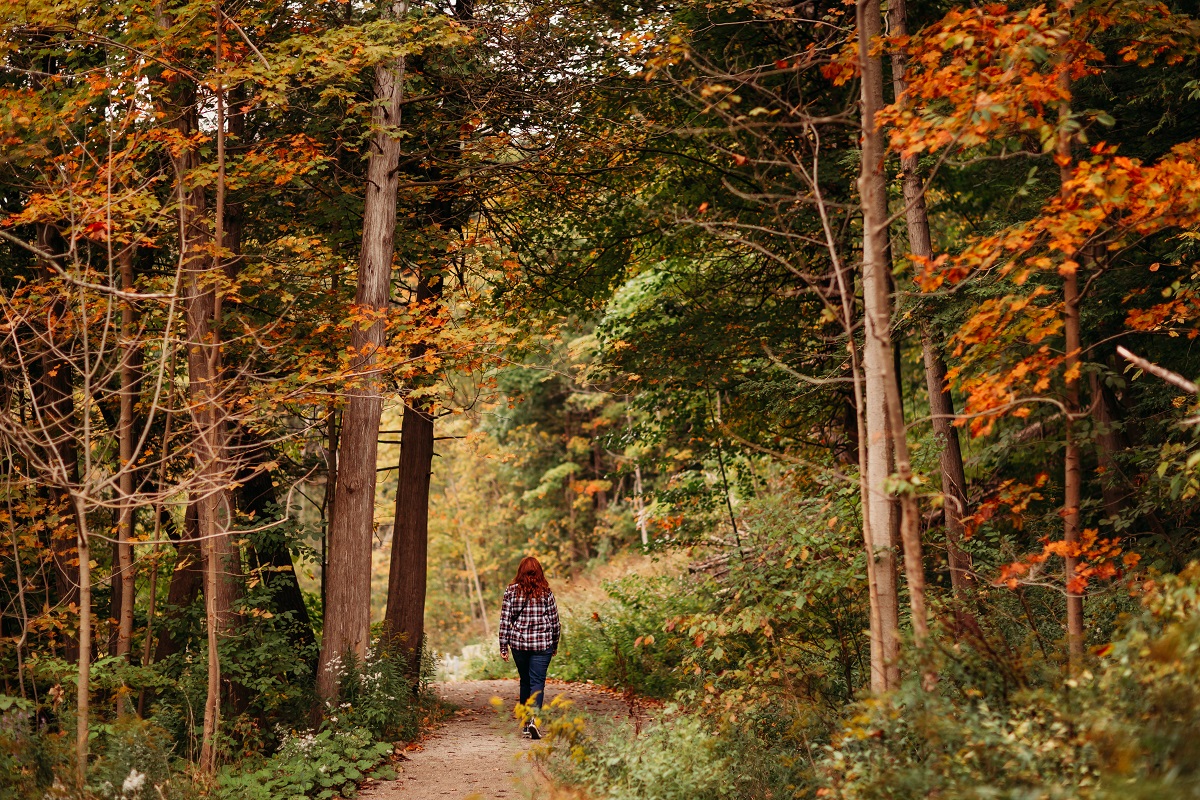 Let's be honest, the real beauty of fall is Mother Nature herself.
On your next visit to Oxford, might we recommend a couple of trails to admire the colours and get outside?
In Tillsonburg, we love the Carroll Trail. Winding its way through the forest, along the banks of the Otter Creek and through the scenic Bridges Golf Course, it's a real treat during the fall. You can access the trail from Baldwin Street or park your car downtown and walk down John Pound Road (starts as Broadway St.).
In Woodstock, The Youth Start Trail is a lovely, easy and short trail perfect for fall. You'll go through a tree-canopied trail, along a boardwalk and river banks. It's scenic and quiet, allowing you to take in all the beauty! You'd never know you're just minutes from great stops in downtown Woodstock either!
Finally, in Sweaburg, Trillium Woods Provincial Park is a short, 1km, easy trail (wheelchair friendly) perfect for a crisp fall day. After you're done, hop across the road to Jakeman's Maple Farm to pick up some mapley treats!
We do ask that if a trail parking lot is full, you choose a different trail to avoid overuse.
8. Visit a Farmers' Market
Where: Tillsonburg Farmer's Market, 41 Bridge St. W. Tillsonburg, ON. (View Map); Woodstock Farmers' Market, 875 Nellis St., Woodstock, ON. (View Map); Ingersoll Farmer's Market, 130 Oxford St S. Ingersoll ON. (View Map)
When: Saturday mornings (Tillsonburg runs 8 am-noon May-October, Woodstock runs 7 am-noon year-round, Ingersoll runs 8 am-noon June to October)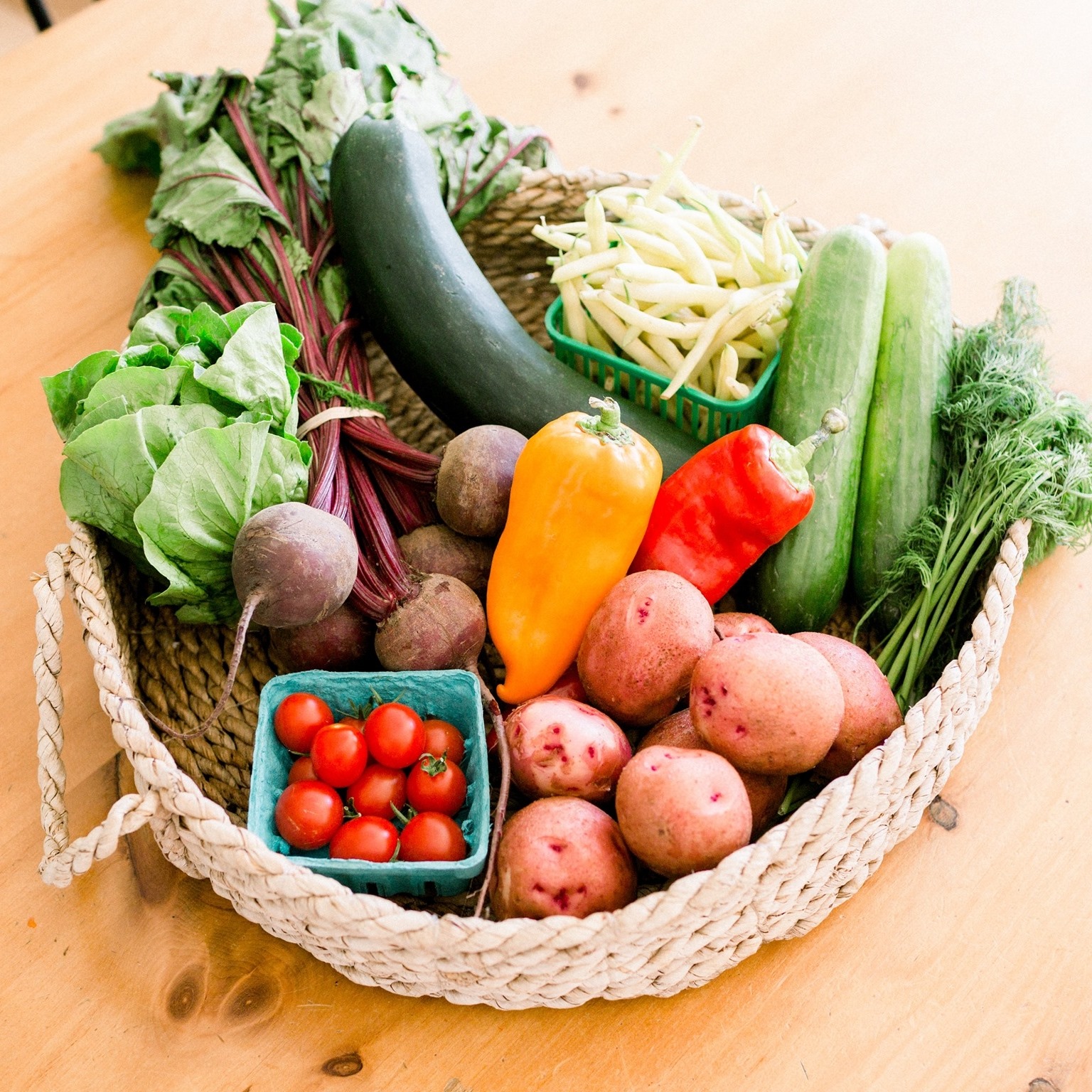 Fall is our favourite time of year to visit the farmers' market! Squash, beautiful bouquets of rusty orange and yellow, hearty baked goods and more abound.
On Saturday mornings, check out the Woodstock Fairgrounds Farmers' Market or the Tillsonburg Farmers' Market for all the local splendour. Meet the farmers, grab a bite and enjoying all the amazing hearty veggies available this time of year.
Also, be sure to check out some of the more exclusive tastes you won't find at other markets! We love the deep-fried apple hand pies in Tillsonburg and the Dutch cookies from Shep's Bakeries in Woodstock.
9. Unleash Your Inner Artist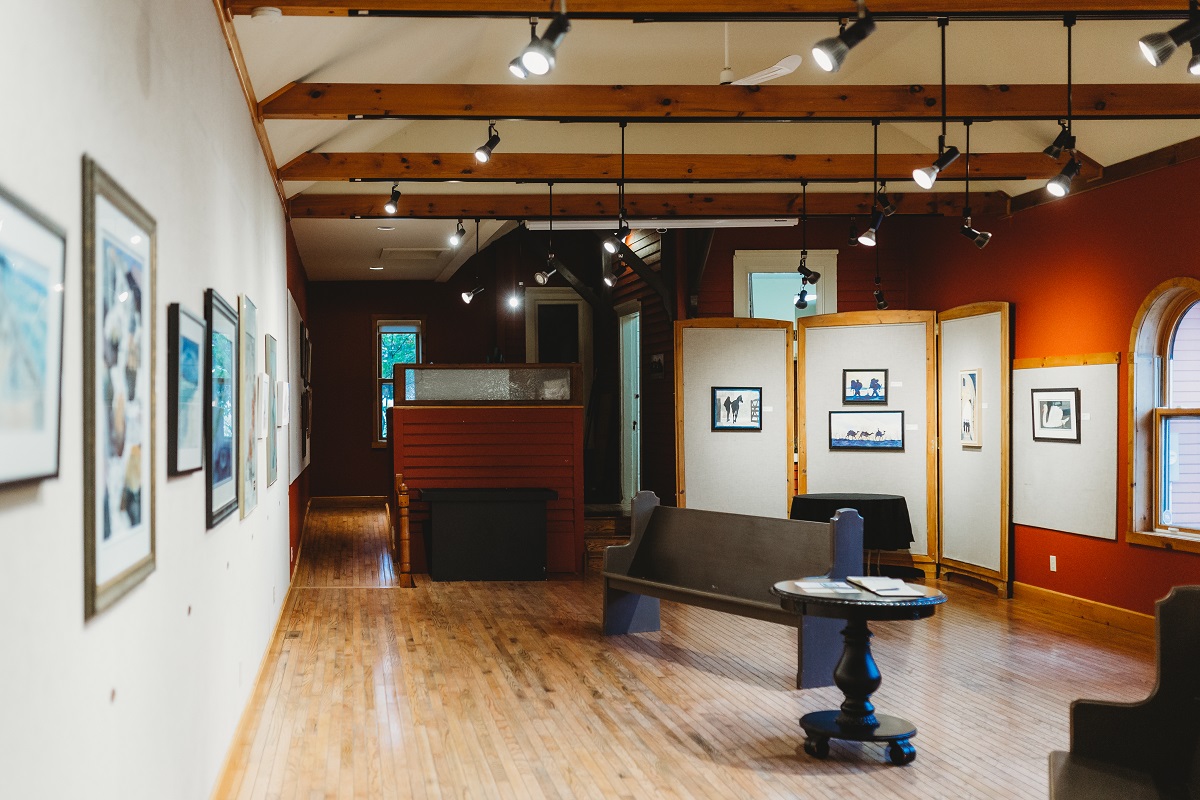 Our art galleries, local artists and centres are also booming this time of year! With the resuming of busy schedules, work and more, fall is an awesome time to get a little creative.
Where: Station Arts Centre, 41 Bridge St. W. Tillsonburg ON N4G 5P2 (View Map)
Station Arts Centre in Tillsonburg's one or two-day workshops are a great opportunity to try anything from abstract acrylic to garden spheres and more.
Where: Woodstock Art Gallery, 449 Dundas St, Woodstock, ON. (View Map)
If admiring artwork is more your jam, head over to The Woodstock Art Gallery! You'll find beautiful new exhibitions for fall including one pulled by community members and staff featuring their favourite pieces from the permanent collection. You know you're in for a treat!
Where: Ingersoll Creative Arts Centre, 125 Centennial Lane (in Victoria Park) Ingersoll, ON. (View Map)
Explore a craft with the guidance of Ingersoll Creative Arts Centre's one and two day workshops. Learn the basics of wheel pottery or to paint blooms with watercolours.
10. Picnic with an Alpaca
Where: Udderly Ridiculous Farm Life, 906200 Township Rd 12, Bright, ON. (View Map)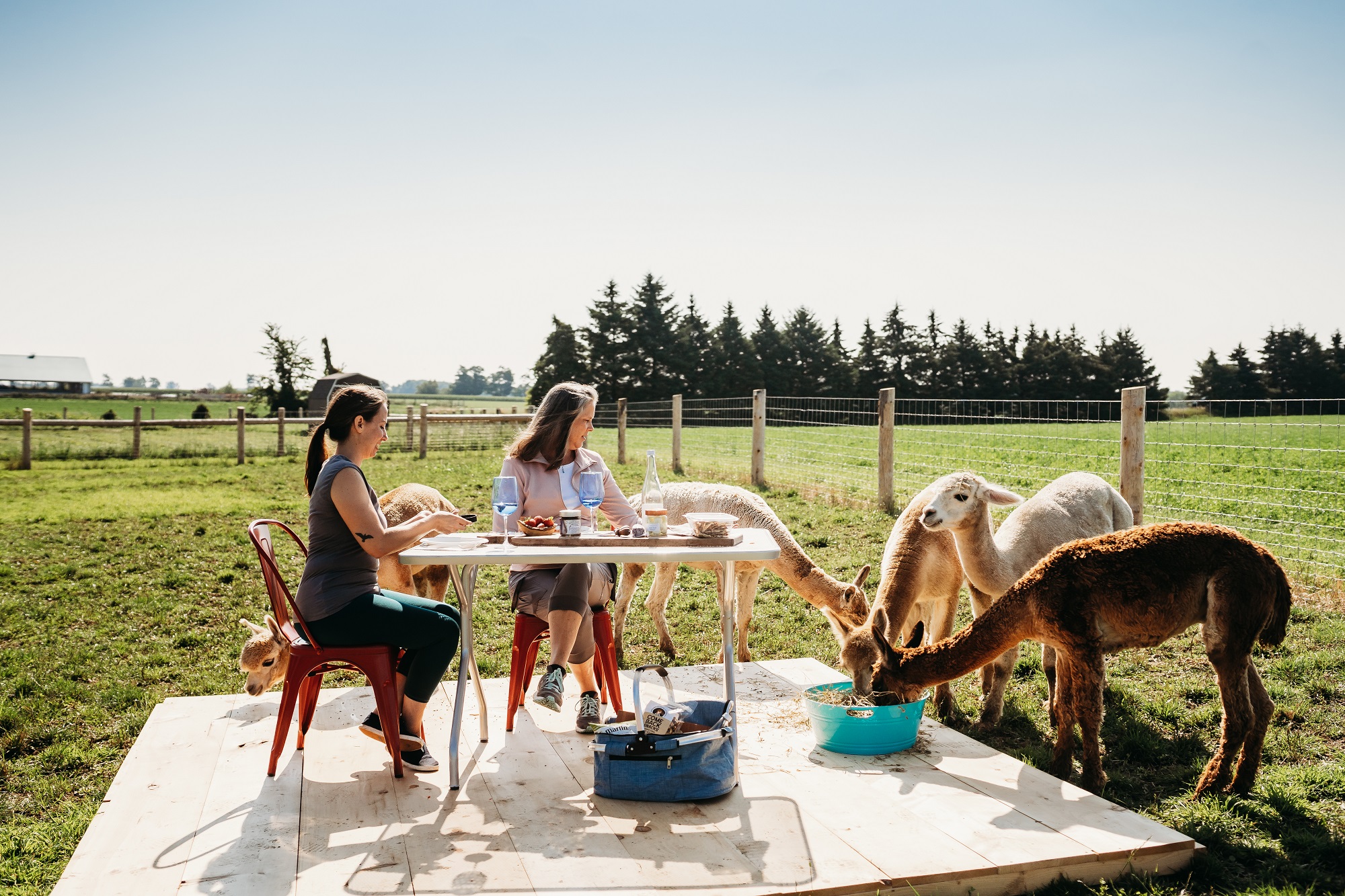 Alpaca lunch! Or rather...the folks at Udderly Ridiculous will pack the lunch. You just show up with your people and be prepared to eat amongst the sweetest little lads around. Filled with Ontario goodness, your basket is the perfect way to enjoy a beautiful fall day.
Want to spend even more time on this farm? We can't blame you! Sample ice cream, walk alpacas and so much more in their Taste of Farm Life Experience, enjoy goat recess or goat yoga or simply walk an alpaca! The possibilities are endless.
Before you head out, be sure to pop into the farm store to check out a variety of products from Ontario vendors and of course, pick up some of Udderly Ridiculous' award-winning goat's milk ice cream.
11. Roast Your Coffee
Where: Early Bird Coffee, 815 Julianna Dr. Woodstock, ON. (View Map)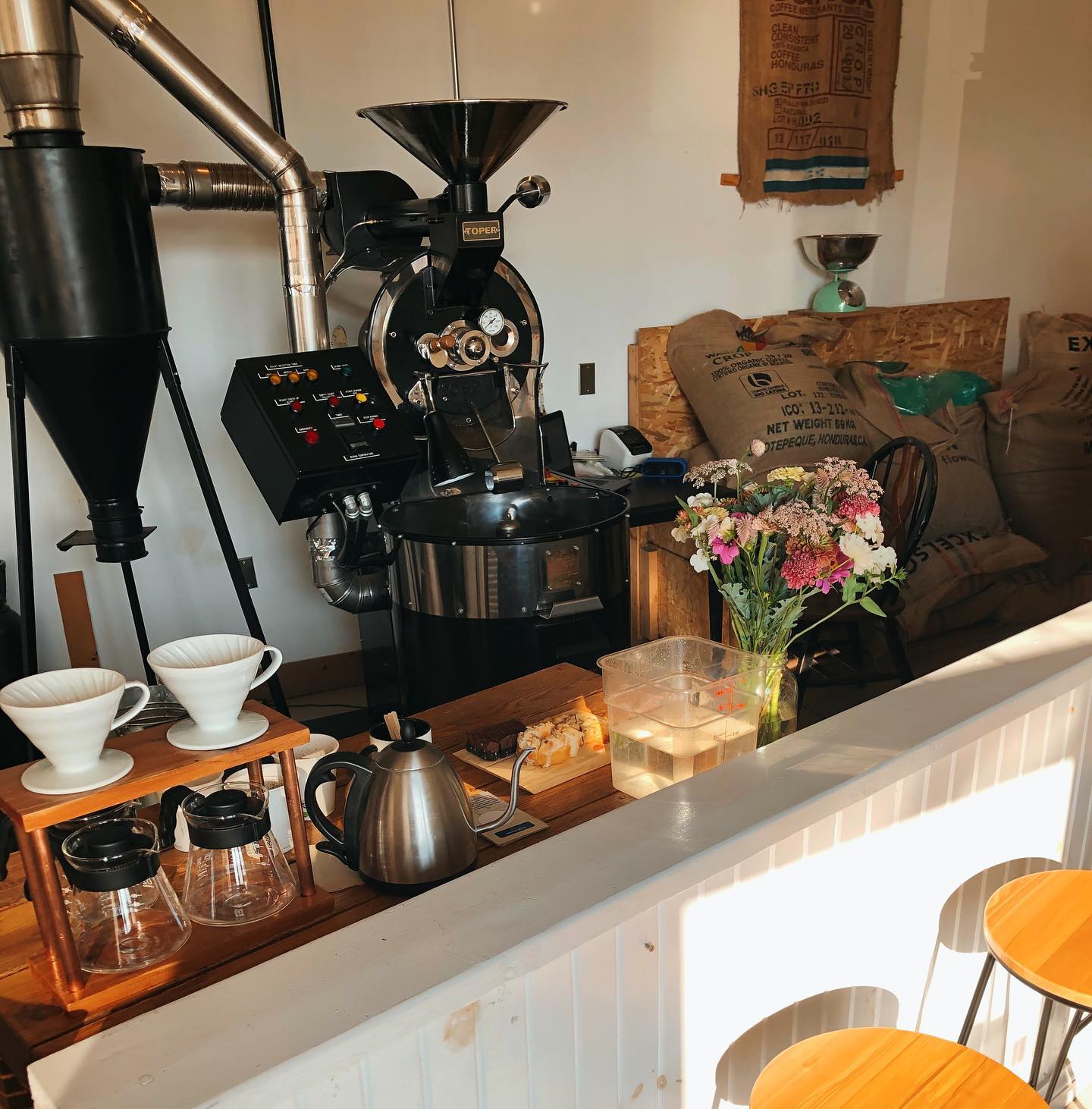 Join the roaster at Early Bird Coffee in Woodstock to learn all about the art (or rather the science) behind roasting a superior coffee.
Elio Caporricci will lead you from green bean to a beautiful brown finish and have you taste a variety of their roasts (along with local baked goods of course!) before you roast one together.
You'll use all of your senses in this experience! To book, call 519-532-3127.
12. Fall Treats
Where: The Olde Bakery Cafe, 120 Thames St. S. Ingersoll, ON. (View Map); Dee-Lights Bakery and Fine Foods, 379 Dundas St. Woodstock, ON. (View Map); Two Guys & a Whisk, 519 Dundas St. Woodstock, ON. (View Map); Whisk & Roll, 600 Dundas St. Woodstock, ON. (View Map); Snyder's Family Farm, 936685 Blenheim Rd, Bright, ON. (View Map)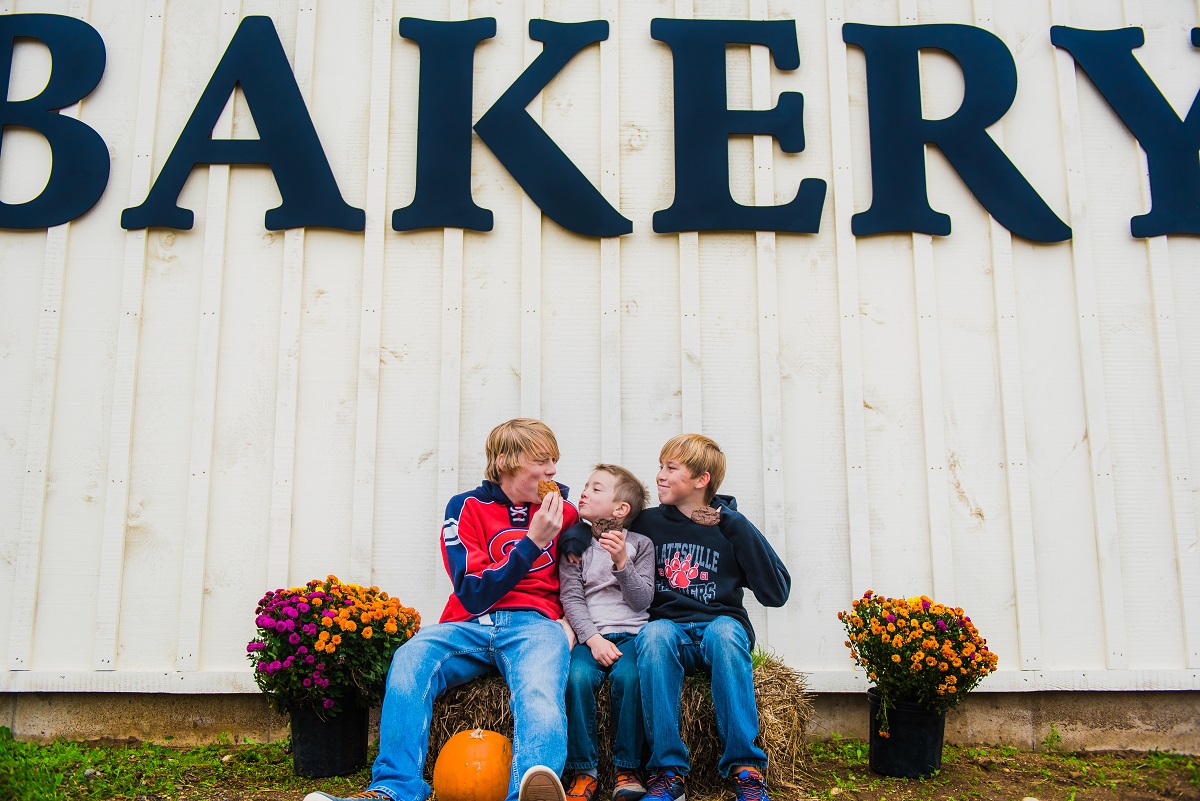 Our local bakeries are creating allllll the fall treats your little heart desires.
In Ingersoll, The Olde Bakery Café serves up awesome made-from-scratch treats you need to try. We love that fall brings their pumpkin spice donuts that are small and packed full of delicious, doughy flavour.
In Woodstock, several delicious bakeries line the main street (Dundas). Start at one end at Dee-Lights Bakery and Fine Foods for mouth-watering scones, cookies and more.
Just a couple of blocks down, Two Guys & a Whisk makes an almond croissant that puts all others to shame and peanut-butter balls that are out of this world.
Next stop, one block down from there is Whisk and Roll! Pop in for modern twists on classic baked goods like their dill pickle and cheddar scone or grab a tasty lemon square.
Last (but certainly not least), Snyder's Family Farm has a completely drool-worthy bakery. Pop in for their famous pumpkin whoopie pies, pumpkin cinnamon buns and caramel apple cutie pies!
13. Get Locally Grown Apples
Where: Binnendyk Orchard, 332700 Plank Line, Tillsonburg, ON. (View Map) or Bickle's Orchard Park Farm, RR 6 596633 County Rd 59 LCD Main, Woodstock, ON. (View Map)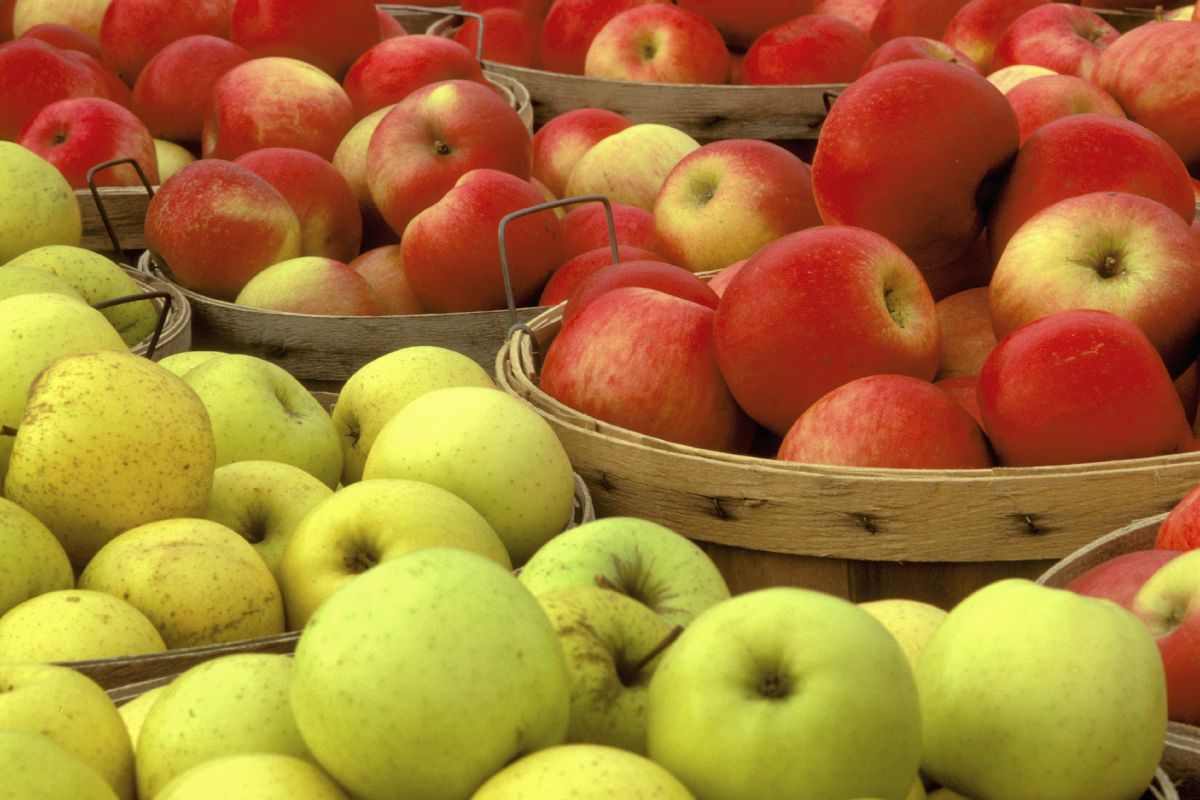 We LOVE a locally-grown apple and they're almost always part of our fall bucket list. In Oxford, check out Binnendyk Orchards in Tillsonburg or Bickle's Farm in Hickson. Each one has a wonderful selection of apples freshly picked from the orchard.
14. Book a Romantic Getaway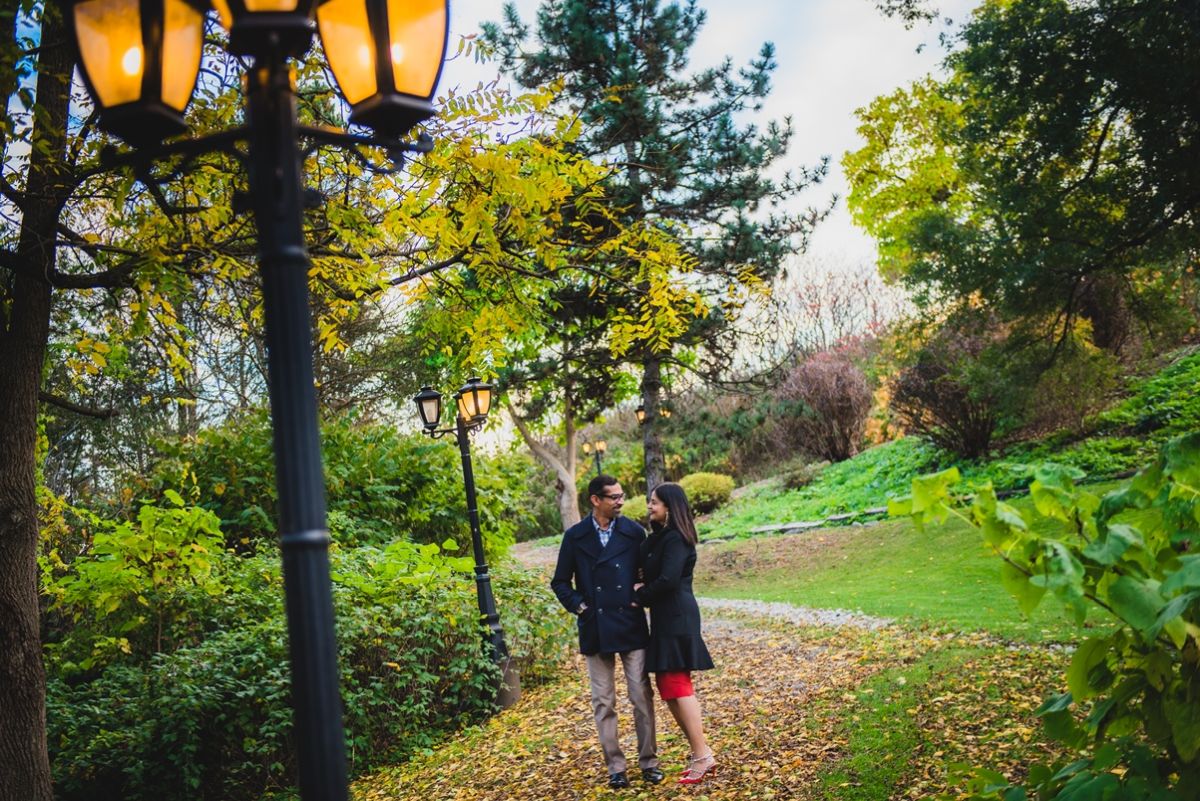 Adding a romantic getaway to your fall bucket list is an awesome way to enjoy the season. Book a delightful package at a local Oxford hotel, go for a walk in the fall colours and so much more! For some inspiration, we've created a romantic fall getaway blog for you.
15. Take a Cooking Class
Where: 1909 Culinary Academy, 5183 Trussler Rd., Ayr Ontario, ON. (View Map)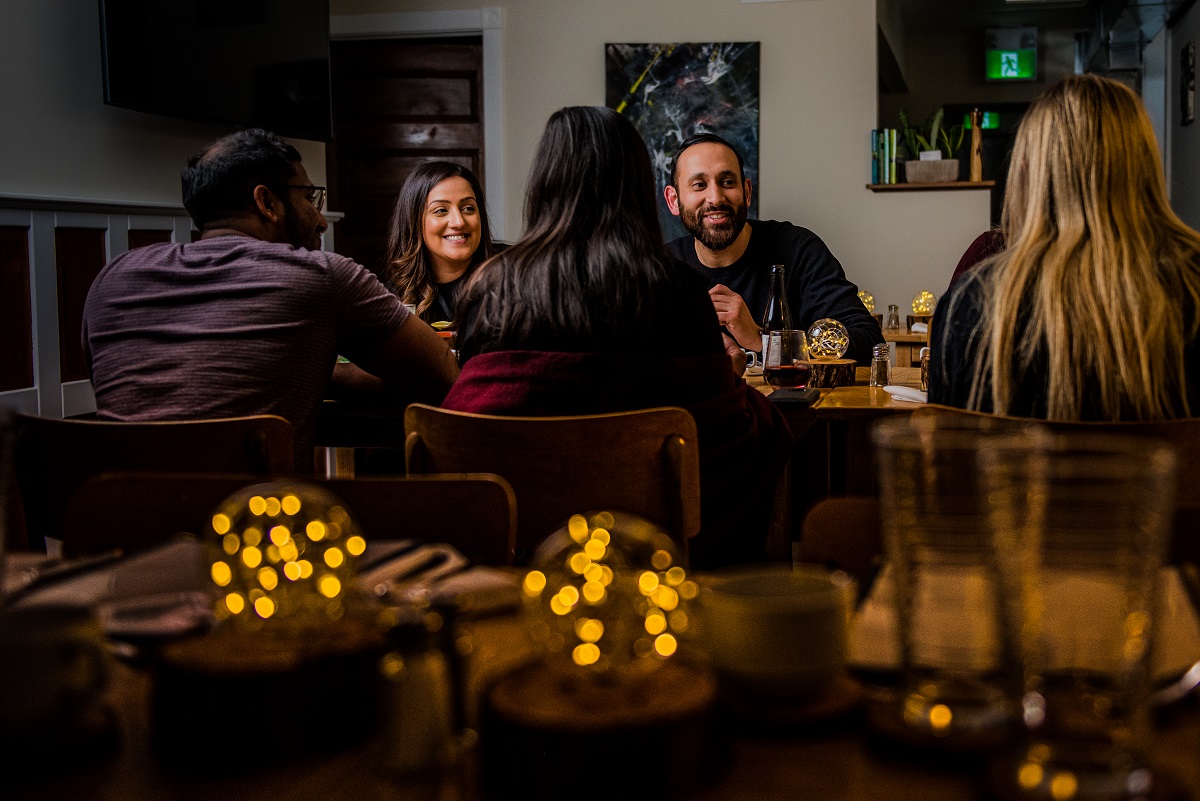 Join the team at 1909 Culinary Academy to pick up some new skills in the kitchen this fall! They offer rotating classes from grilling the perfect steak, preserving the season, to international cuisine. Get your taste buds ready and your apron prepped! It's going to be a blast. For a full list of classes visit the 1909 Culinary Academy website.
16. Fall Harvest Festival
Where: McCully's Hill Farm, 4074 Perth Line 9, St. Marys, ON. (View Map)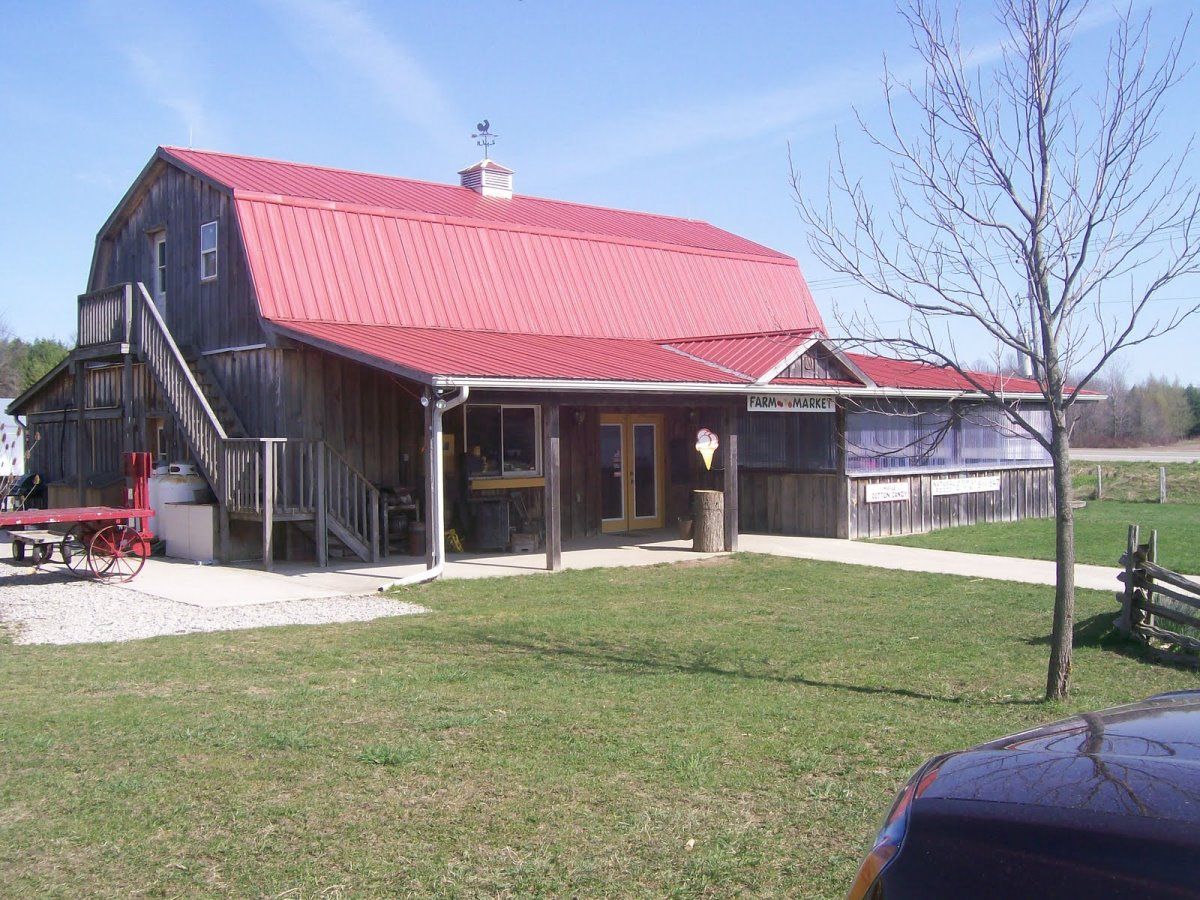 McCully's Hill Farm is all about family fun this time of year! Starting October 2nd and running every weekend 10 am-4 pm, you and your fam can jam-pack your day with autumnal goodness.
Enjoy everything from a crazy pumpkin catapult to wagon rides, a corn maze, a barrel train and of course, the opportunity to pick the perfect pumpkin to bring home with you! Get the details on McCully's Hill Farm.
Want more fall fun? Great! Sign up for our Oxford Insider newsletter!