Budget-Friendly Oxford
If you're looking for a fun getaway that doesn't break the bank, consider these trips through Oxford County.
Located in the heart of Southwestern Ontario, Oxford County is located on some of the province's richest farmland. Just 5.5 hours from Ottawa and 1.5 hours from downtown Toronto, Oxford is an amazing place to spend a getaway enjoying food fresh from the land. Our biggest city (Woodstock) is located right where Highways 401 and 403 meet so it's super easy to get to and acts as a gateway to the rest of the county. Want to know more? Check out our about page.
Budget-Friendly Ways to Explore Oxford County
Here is our round-up of the best budget-friendly trips through Oxford County.
Whether you're looking for a romantic couples getaway that doesn't break the bank or fun with the kids, there is always a way to enjoy yourself.
Park the Car Itineraries
Once you get to your destination, forget filling up over and over! These day trips allow you to park the car and walk or cycle the rest of the way.
Hike or Bike Tillsonburg
Where to park: 21 Van St. (parking lot for Coronation Park), Tillsonburg, ON. (View Map)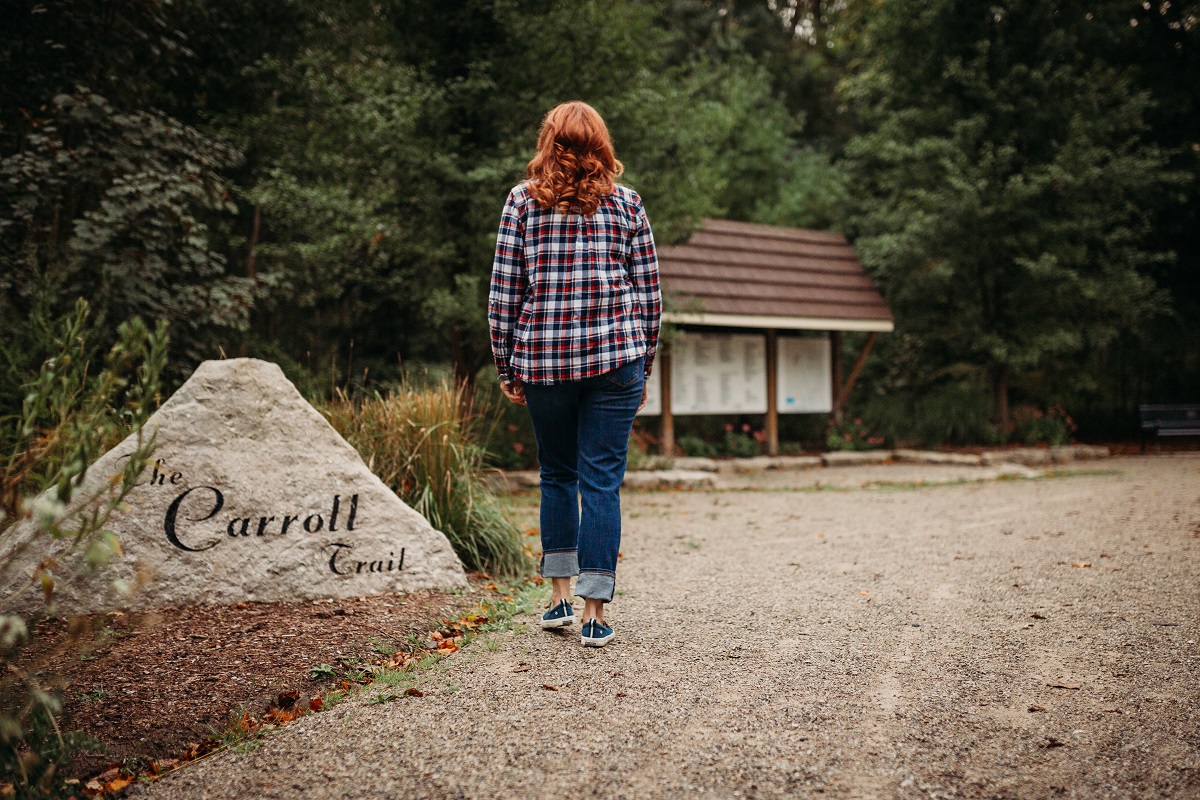 Start your day in lush Coronation Park where kids can enjoy a romp on the on-site playground to get some of that pent up energy out before starting the day.
If you fancy a hike right off the bat, Coronation Park connects right to the Carroll Trail, a 5km loop that brings you past old railway trestles, Otter Creek and views of the scenic Bridges Golf Course. There are a few fairly steep hills so just be aware of that.
Ready for a bite? From Carroll Trail, The Mill Eatery is just a 3-minute walk. Grab a seat on the patio or in the sunroom for more relaxing views of Otter Creek as you enjoy a menu full of delicious eats including their famous fish n' chips.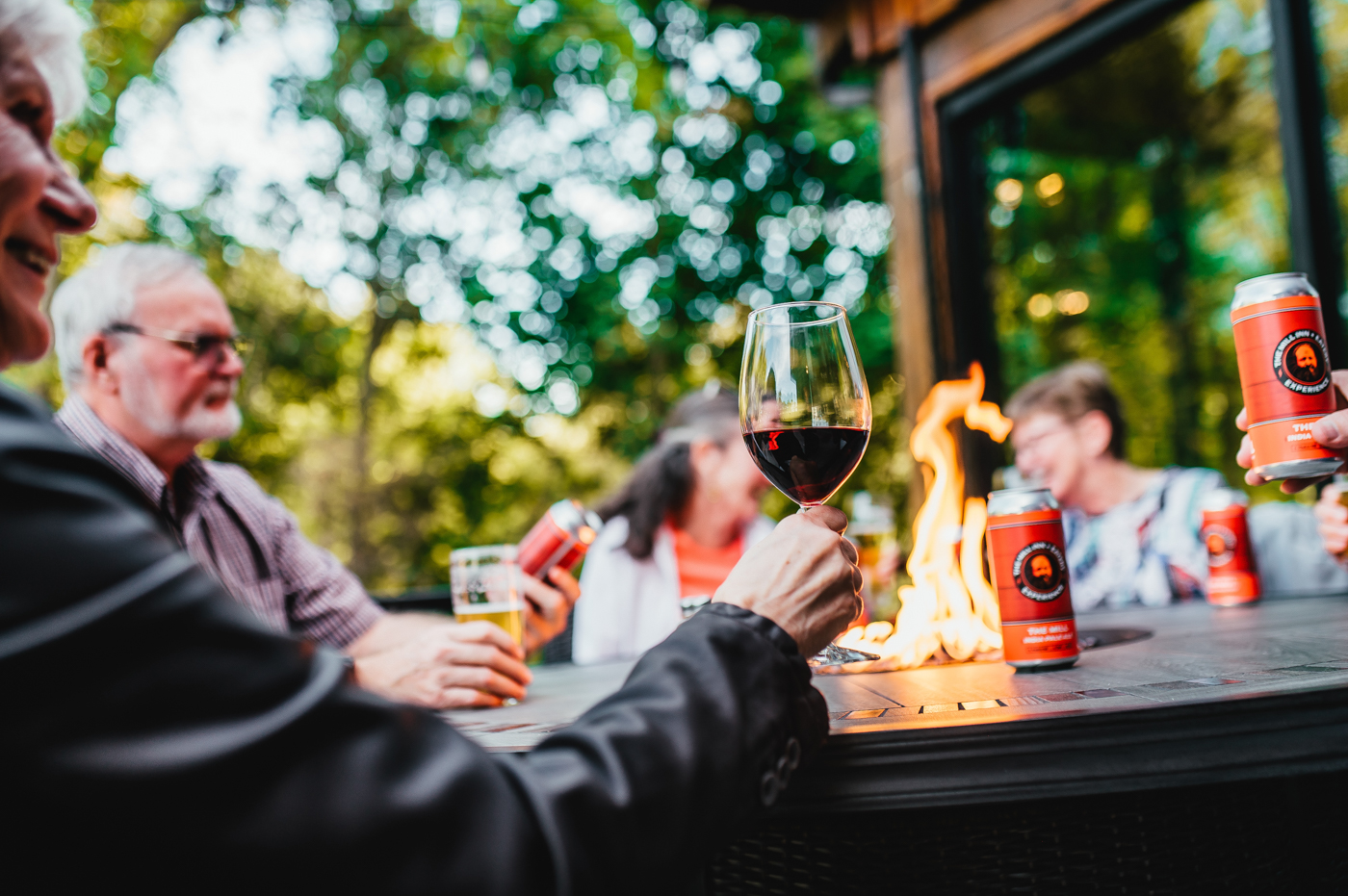 After lunch, continue your walk into downtown Tillsonburg (about 6 minutes by foot). From here you'll find some delightful small-town Ontario shops like Betty's Marketplace, Cherished Pieces (a quilter's paradise), Pedlar's Quay and Trinkets Gift Shoppe.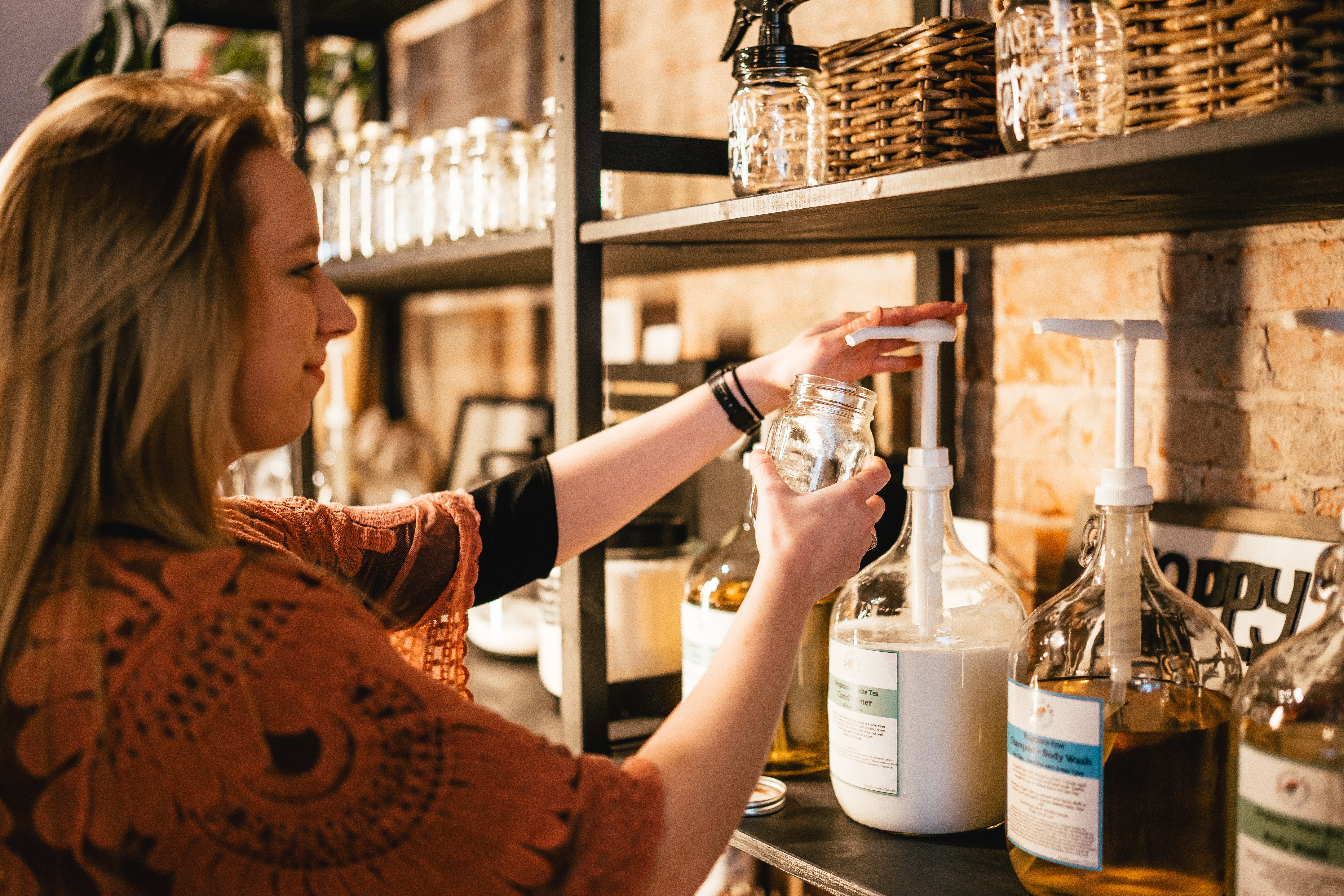 Start your day in lush Coronation Park where kids can enjoy a romp on the on-site playground to get some of that pent up energy out before starting the day.
Start your day in lush Coronation Park where kids can enjoy a romp on the on-site playground to get some of that pent up energy out before starting the day.
Also in the downtown, you can grab a treat at Special Occasions Cakes or if you didn't stop at the Mill earlier, grab lunch at a familiar favourite (Boston Pizza, Kelseys) or the Copper Mug also located on the main thoroughfare.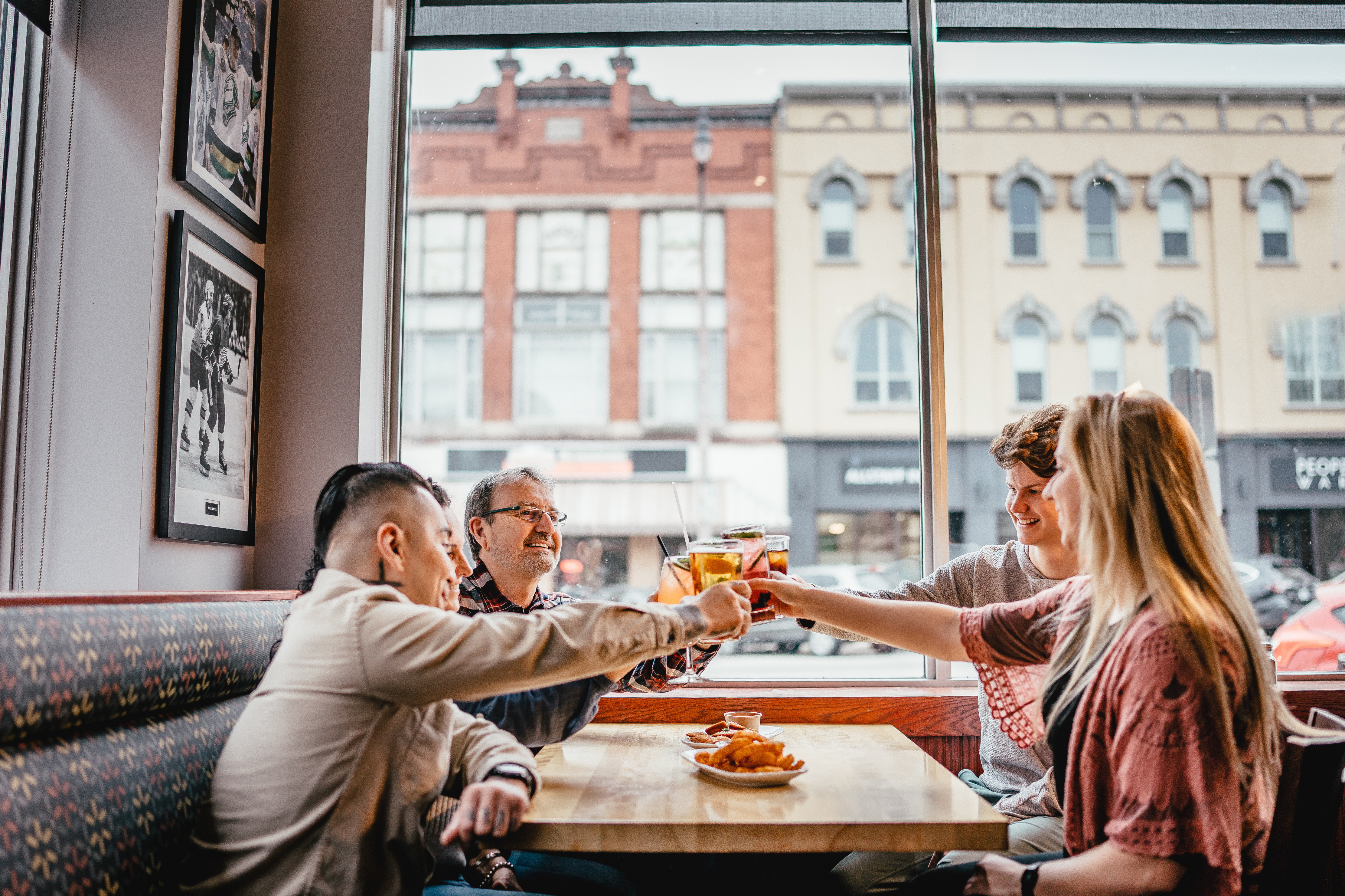 You can also visit the Tillsonburg Town Centre for a few larger chains as well as a few mom-and-pop shops before you continue on!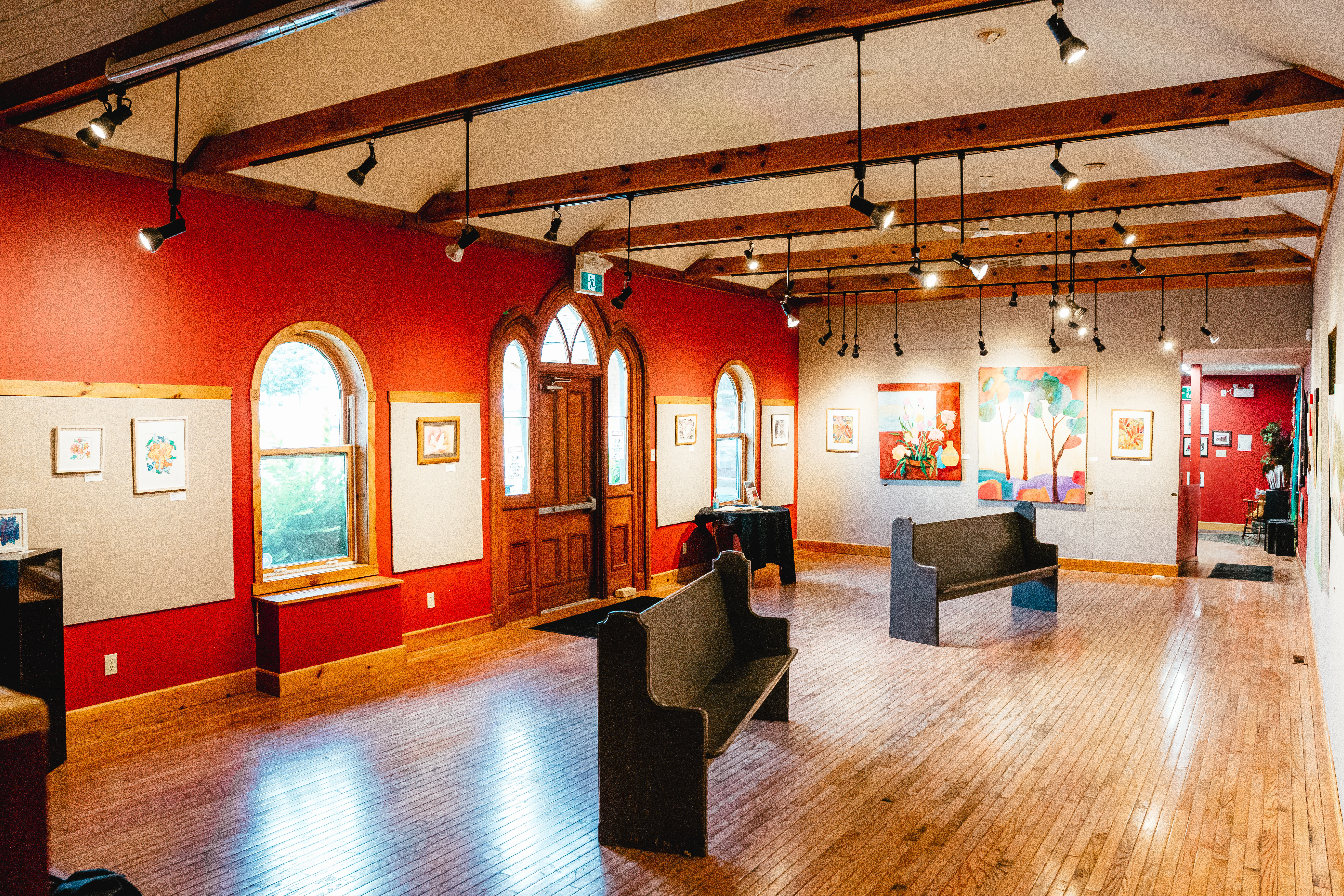 Want to keep going? Good for you! The Tillsonburg Station Arts Centre is a short six-minute walk from the Town Centre Mall. Explore this free art gallery that showcases the works of local artists, offers classes and more.
If you're coming on a Saturday morning, just outside the Station Arts Centre is the Tillsonburg Farmers Market. You can stock up on local groceries straight from the source.
Feet, Forks and Finds in Ingersoll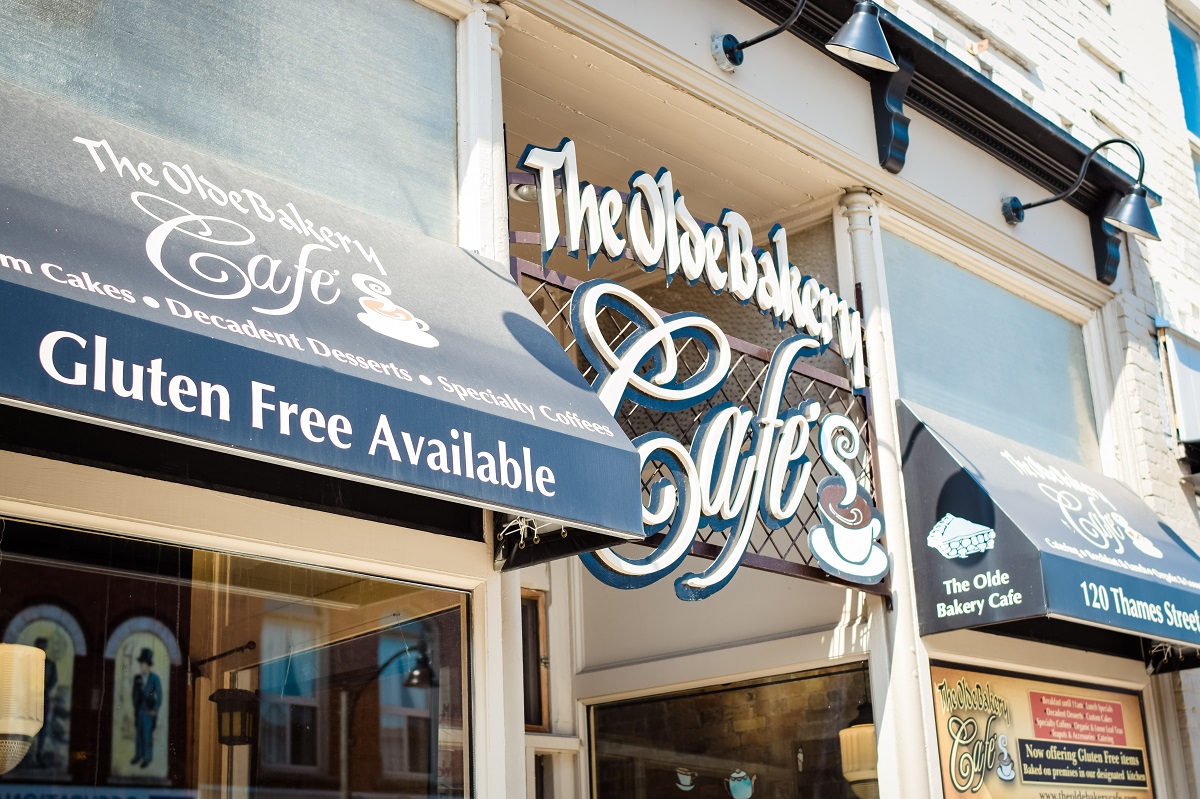 Walk or bike 1.5km of the Thomas Ingersoll Trail in (you guessed it), Ingersoll, to discover the loads that the town has to offer.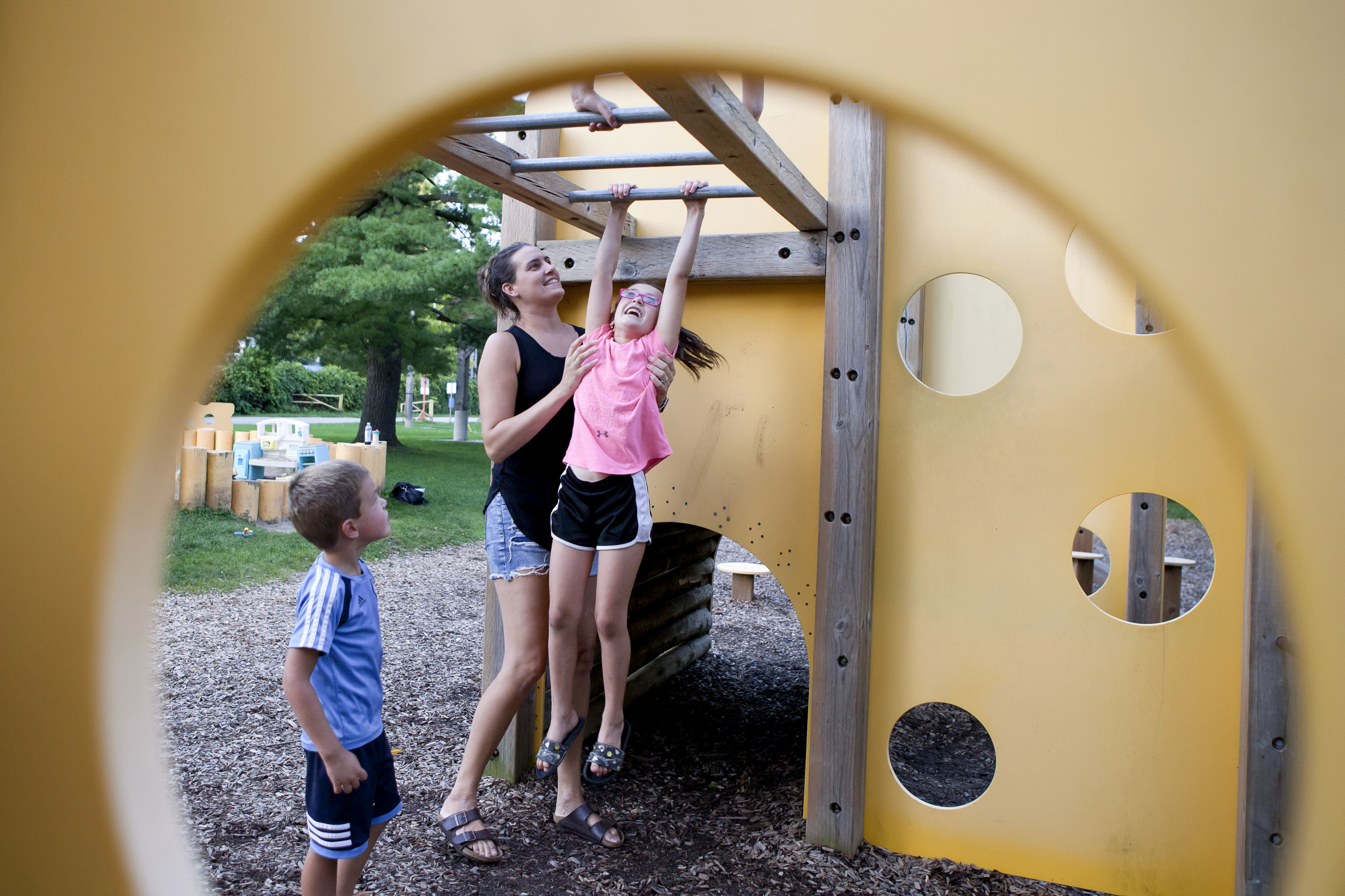 On this itinerary, you'll park your car at the Ingersoll Cheese Museum. Check out the museum (no admission), then head through the park where kids can enjoy a cheese-themed playground, a splash pad and plenty of green space.
From there you can stop at the Ingersoll Creative Arts Centre to check out their current exhibit and then walk right into the downtown where you'll find cute shops, cafes, a theatre and more.
Explore Downtown Woodstock on Foot
Park your car in Woodstock and then explore the beautiful downtown on foot.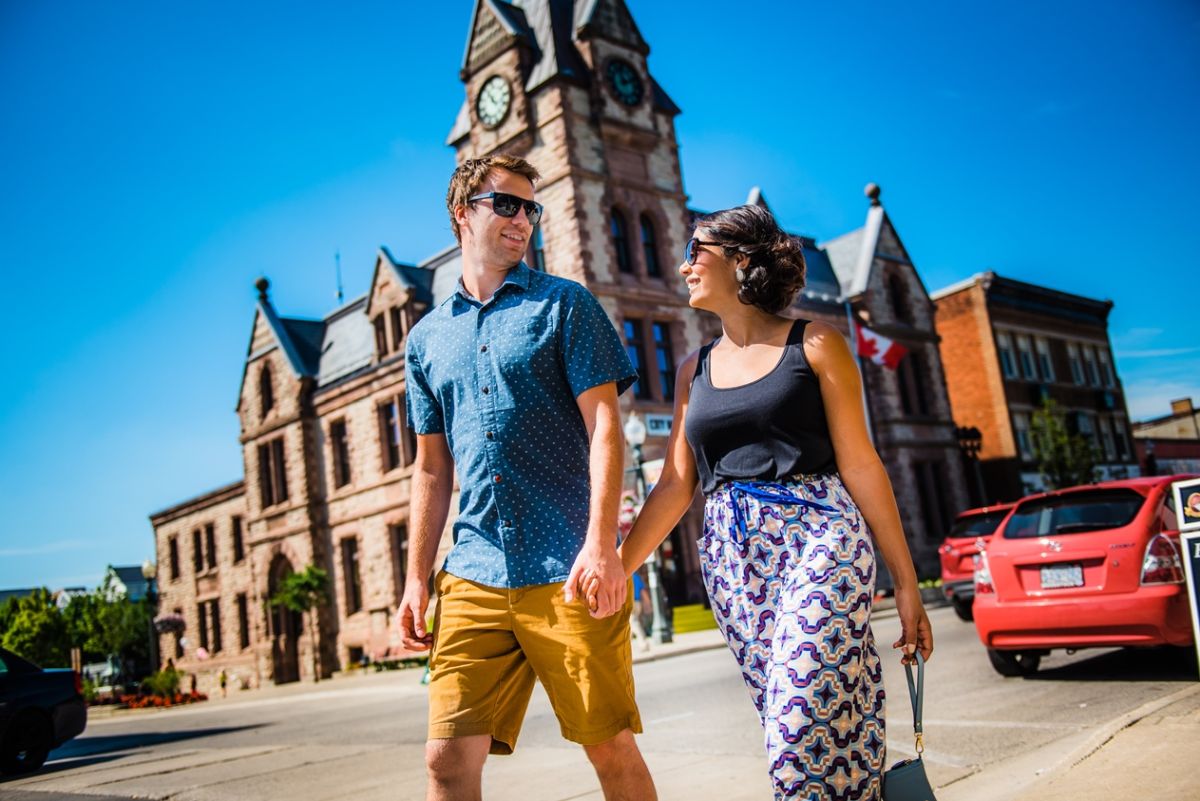 With free 2-hour parking in the downtown core as well as several lots (many 2-hour free lots and one large one on Peel Street that is $2 for the full day), it's easy to find a spot.
You can learn more about parking in Woodstock online.
Starting at the west end of Dundas St. at Vansittart, work your way east (or vice versa).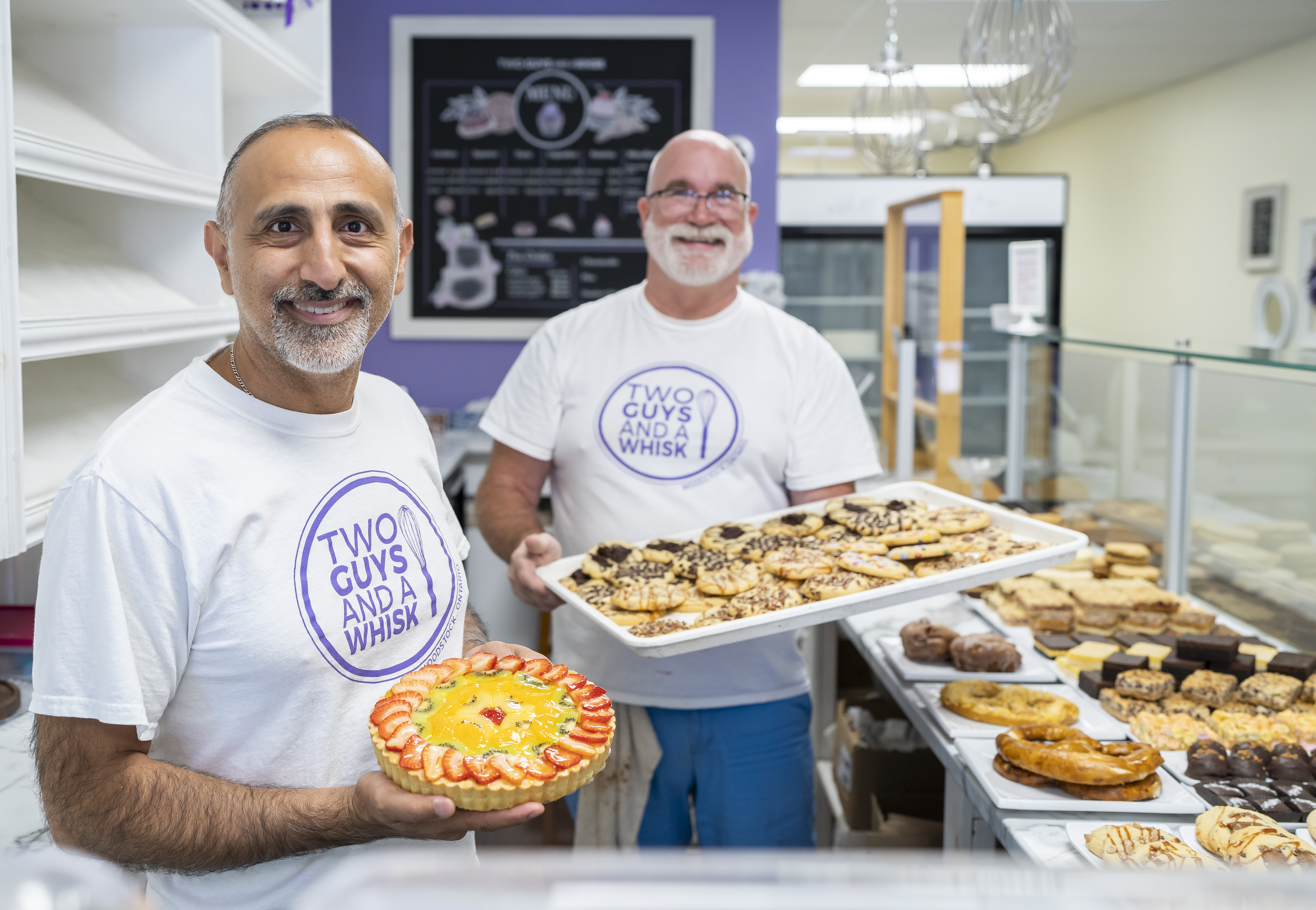 Those looking for a delicious treat won't be short on options. Bakeries on Dundas are a-plenty including Chick Boss Cake which makes brightly coloured cupcakes, drinks and more, Dee-Lights Bakery Café (delicious and affordable takeaway meals, tasty cookies and tarts), Two Guys and a Whisk (mouthwatering almond croissants, Saturday cinnamon rolls, butter tarts etc.), and Whisk and Roll (scones, lemon bars and cake pops) all call Dundas St. home.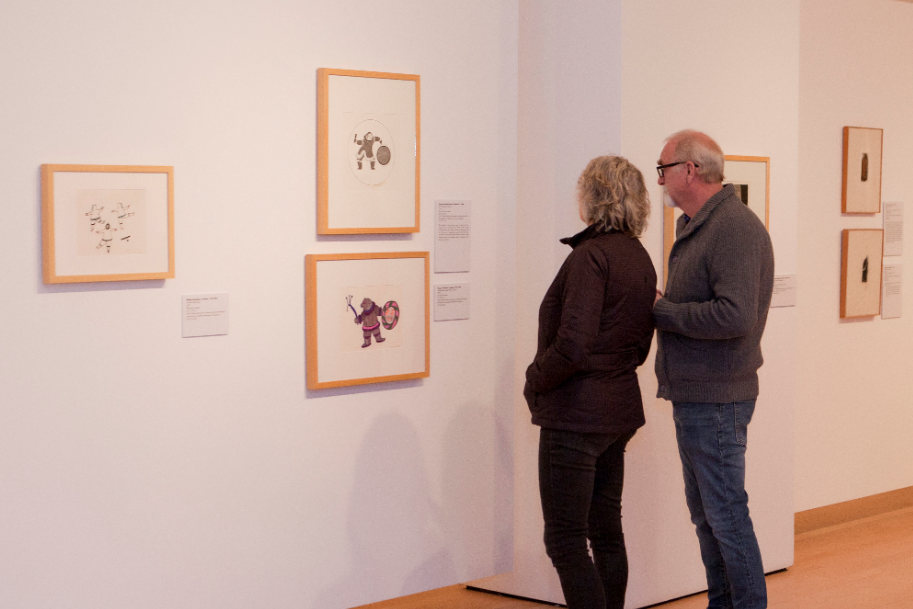 Downtown Woodstock is great because it's easy to enjoy free resources that are fun and engaging! At the Woodstock Art Gallery (admission by donation) you can explore two floors of beautiful artwork from local, national and international artists.
Great for adults and kids alike, this gallery is spacious and has the vibe of a "big city gallery" right in the heart of charming downtown Woodstock.
Across the road, Woodstock Museum is a designated National Historic Site that also offers admission by donation. The museum tells the story of Woodstock's history through engaging exhibits and also hosts a number of changing exhibits that bring fresh new perspectives to the city.
Looking for a coffee or tea? No problem! Make a calculated splurge on a fancy drink or just get something simple from Early Bird Coffee (just a few steps from Dee-Lights), Beantown Coffee (just off Dundas on Reeve Street) and Nerd Teas.
Into video games? Movies? Vinyl? The Record Works carries a great selection of new and used goods, many at a great price. You'll have a great time diving through crates of vinyl and perusing the games.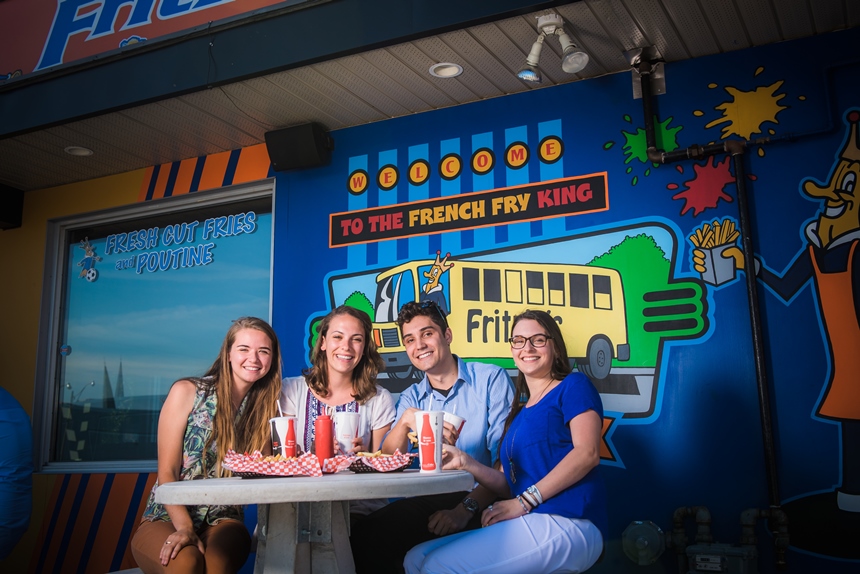 When you're ready to eat, Woodstock has so many restaurants. For an affordable meal that totaaaaally hits the spot, we recommend popping by Fritzies Fries. Just one block south of Dundas, Fritzies serves up fresh-cut fries, hamburgers made with locally-sourced beef, amazing hot dogs and old school milkshakes. We love it anytime of year but especially in the summer when we can sit out on their brightly painted patio.
We couldn't possible name all the restaurants in Woodstock but you can check out more on our site.
Want to know more? Check out our Woodstock page!
Cool Off & Cool Treats: Ice Cream Paired with Pools/Splash Pads
Nothing screams summer like an ice cream cone and a dip in some cool waters. Cool off from the heat with these mini trips.
Lake Lisgar Water Park, Tillsonburg
Where: 8 Ross St. Tillsonburg, ON. (View Map)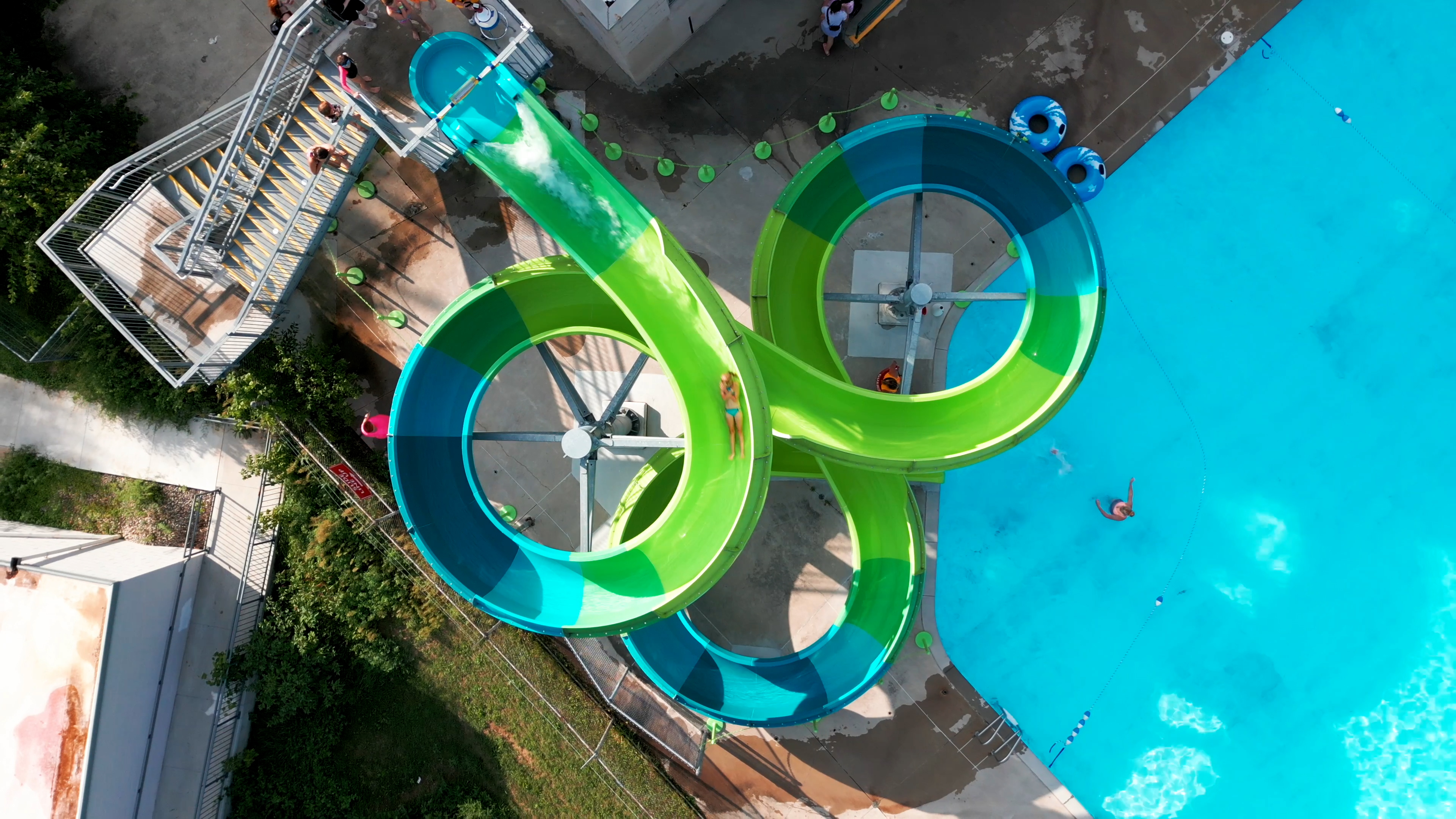 Lake Lisgar Water Park in Tillsonburg is the perfect way for families to cool off on a summer day without having to break the bank or hit the big city.
With free parking on site, admission is just $6.85 for children, $9.45 for adults, $7.40 for seniors and $30.60 for the whole family (up to 5 people)! Re-opening on Father's Day weekend each year, you can book your time in advance online.
With a wading pool for wee ones with loads of different sprays and toys, you can splash in the shallow waters. Older kids and adults alike will love the giant floaties and a giant twisty, 186ft. waterslide, the likes of which you don't usually see in small towns.
Can't get enough? Dad's Ice Cream stock ice cream made at Shaw's in Tillsonburg, is just a 4-minute drive or 8-minute bike ride away and has a great selection of all your favs: Rocky Road, Grammy's Cupboard, Cinnamon Bun (their special Cheese Trail flavour) and more.
Southside Aquatic Centre, Woodstock
Where: 315 Finkle St. Woodstock, ON. (View Map)
Southside Aquatic Centre, just outside the downtown core in Woodstock, offers up daily recreational swim time for adults and children as well as wade and splash pool. You can find a full schedule on their website.
With drop-in rates that are $4.00 and under, it's a great way to splash the day away with the fam.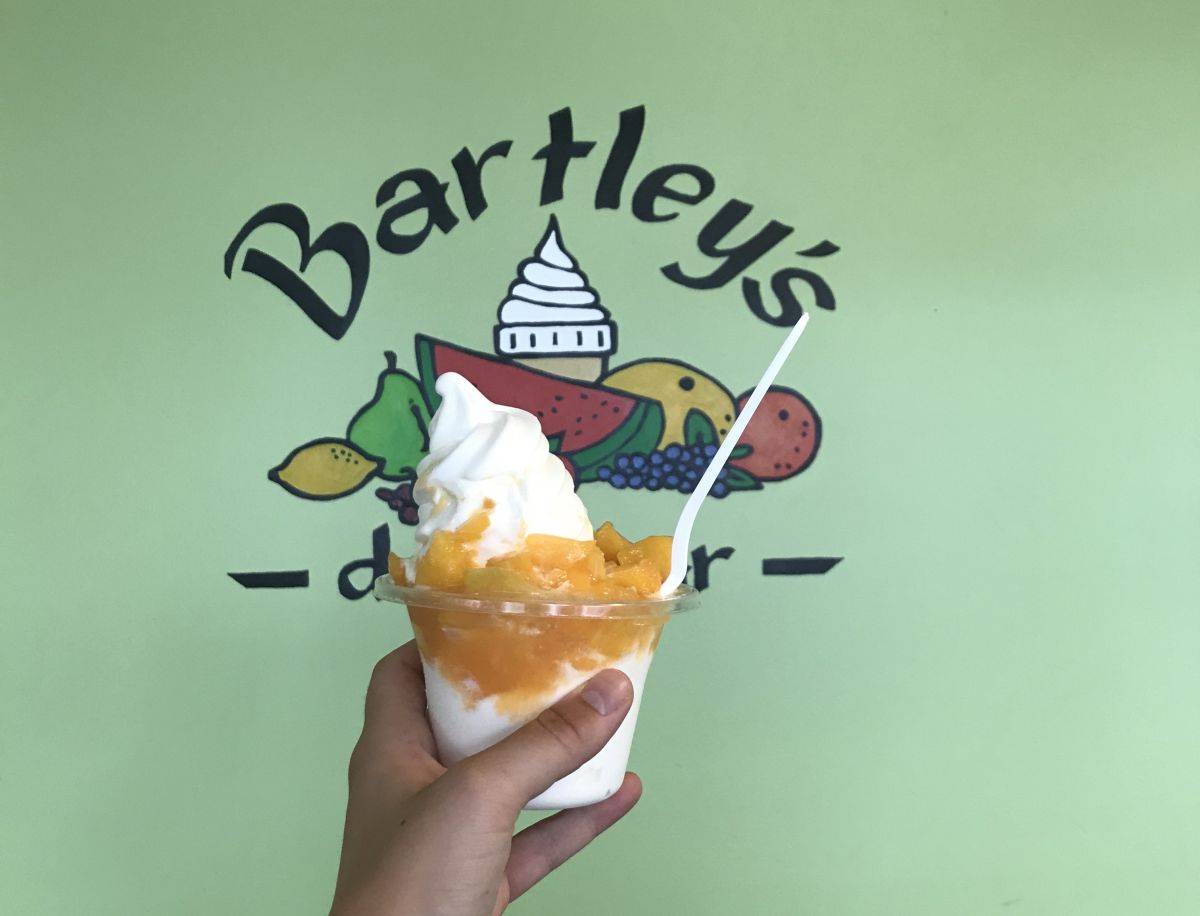 Ready for a post-swim treat? There are a few places in Woodstock to grab ice cream but we definitely recommend hitting up Bartley's Dairy Bar. A local fav, this ice cream stop is a must for us every summer.
They use real ice cream and also frozen yogurt in their cones and their sundaes incorporate fresh, locally-grown fruit that really punches up the fresh-factor. We love enjoying a vanilla peach sundae in August.
Outdoor Pools in Thamesford and Otterville
Where: 204 George St. Thamesford, ON. (View Map); 2 North St. E. Otterville, ON. (View Map)
Want all the fun of a summer swim that comes with the great outdoors? Both Thamesford and Otterville have outdoor pools that will strike your fancy.
In Otterville, public swims are available during the season daily from 1-4pm and lane swims are also available throughout the day for adults. With no admission fee, you really can't beat it.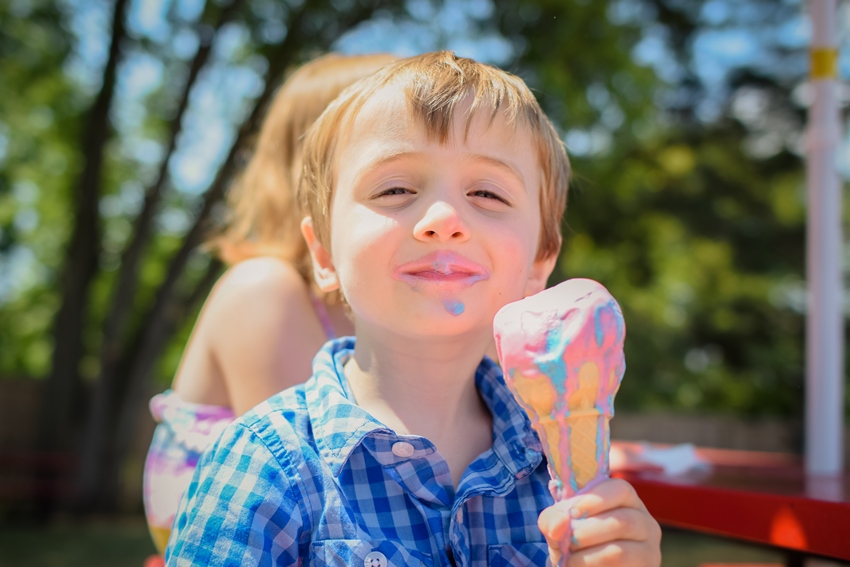 Post-swim, consider hopping over to Ritchies Ice Cream and BBQ (just 8-mins drive away) for a Shaw's Ice Cream Cone or if you've worked up an appetite, try their fresh cut fries and beef brisket or burger!
In Thamesford, their pool is available for open swims as well with $3.00 admission and children under 3 for free. Splash around during the free swim windows in some beautiful summer sun or if you'll be back often, you can sign up for lessons or aquatic instruction.
After your swim, consider checking out one of Oxford's newest ice cream stops, The Frozen Cow. Serving up an Ontario summer fav- Kawartha Dairy- you'll love cooling down with these delicious cones.
Oxford County Splash Pads
Where: throughout the county
In addition to pools and waterparks, Oxford is also home to a number of splash pads where families can enjoy a free reprieve from the heat under sprays, wading pools and more. They're listed by location below:
Picnic and a Hike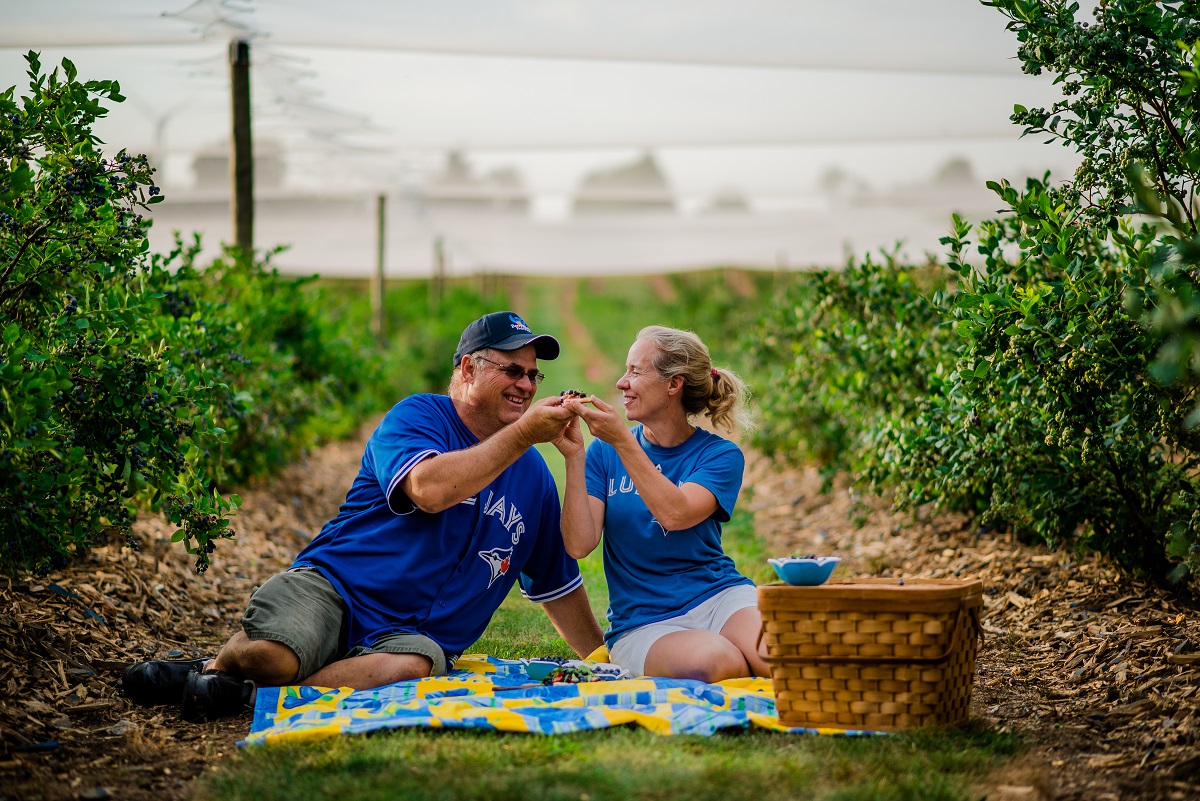 With so much lush growth in the summer, exploring Oxford by foot and then settling down for a nice picnic is ideal. Whether you're enjoying blueberry picking and then a pre-made lunch on a farm or exploring a short trail with the fam and picking up a few treats nearby, we think you'll love this time-honoured tradition too!
Here are some of our fav picnic ideas.
Grocery Getaways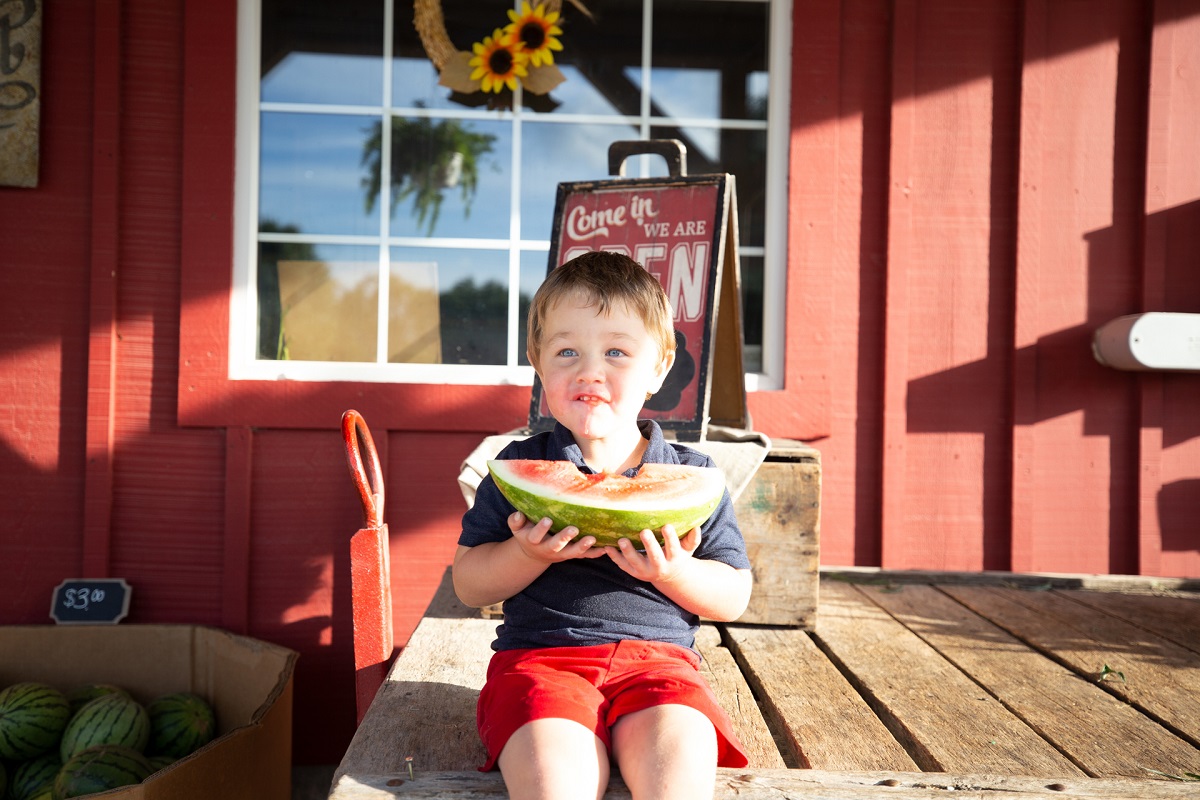 Exploring Oxford's vibrant local food scene by checking out our markets and farms is one of the best ways to get to know the area!
We have loads of local food trip ideas and we think you'll love these one. Each of them feature a group of stops that are super close to each other so you don't have to drive too much and can enjoy the bounty of local food that Oxford has to offer!
Camping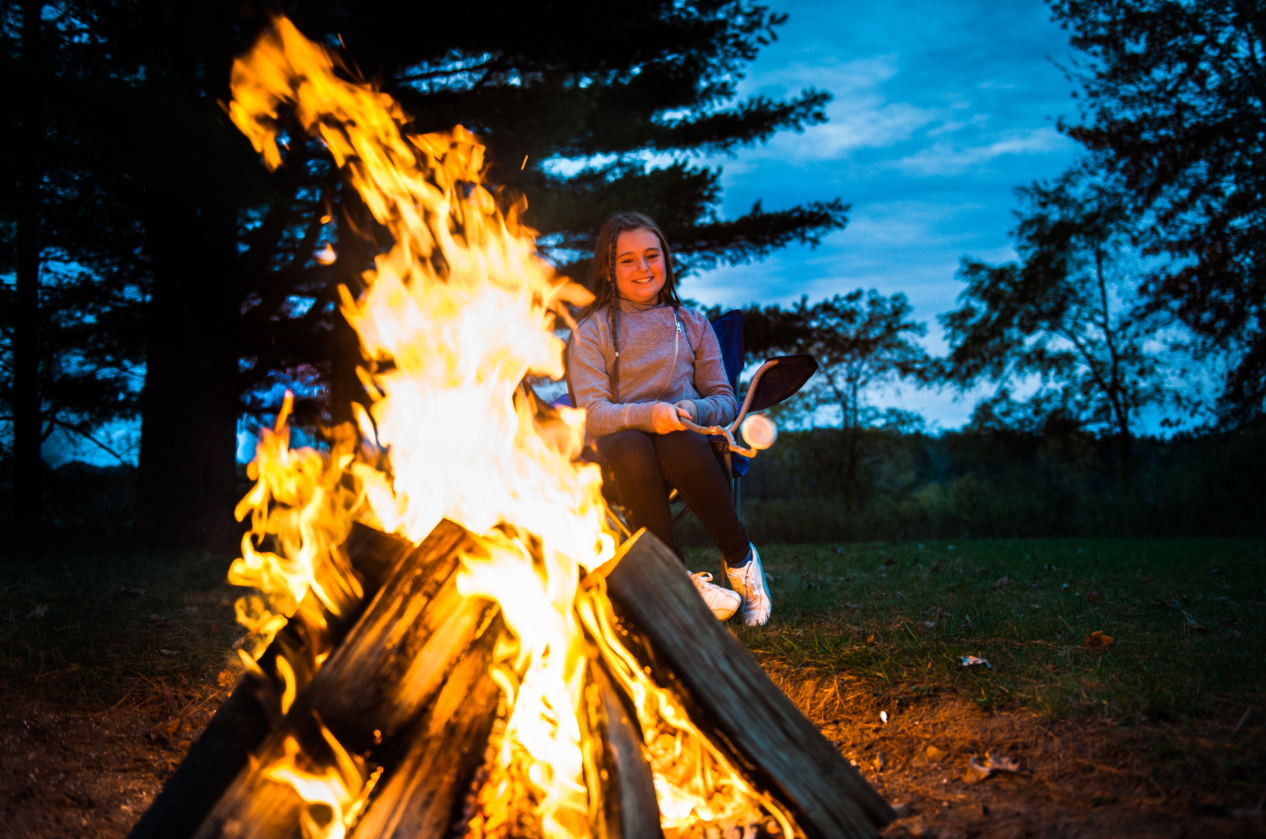 One of the most affordable ways to stay in Oxford also happens to be one of our favs: camping. Whether you're looking for a back-country camp, something a little more upscale in a cabin or something in between, Oxford campgrounds have got you covered.
Be sure to check out our camping page for all of your options and don't forget the s'mores and pie irons!
Want more?
Check out our trip ideas section!